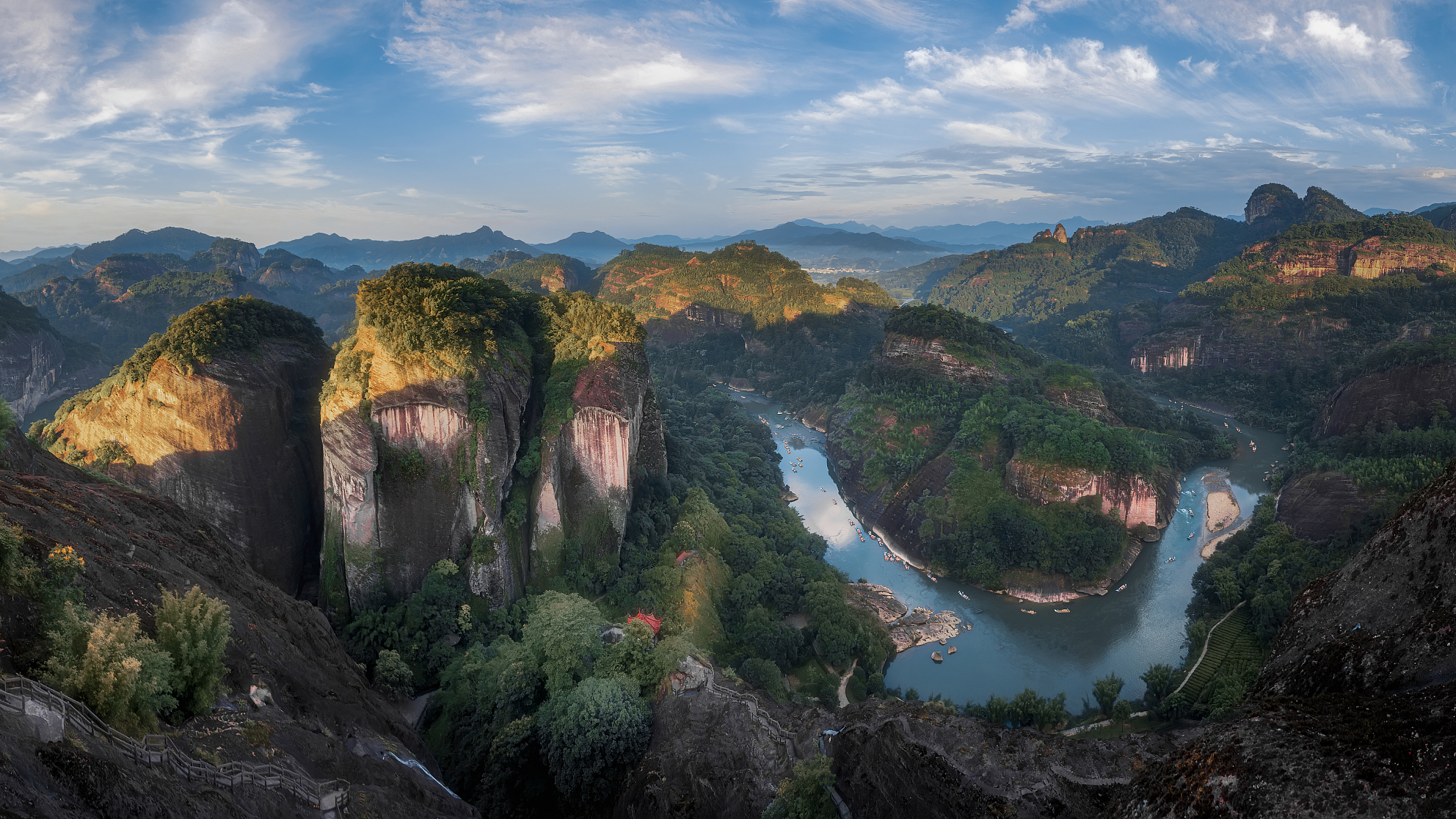 12 Best Places to Visit on the Labor Day Holiday
This year Labor Day in China will start on April 30th and end on May 4th. As Spring begins to wind down, the time is now to start planning a holiday for your Labor Day. Whether you prefer splashing in a lake, hiking a mountain, exploring an urban city or just lying on a beach with a tropical drink, we've got you covered. We suggest you book hotels and flight tickets as early as you can because Labor Day is pretty popular among domestic travelers, so the price might be increasing every day.
Below destinations are suitable for travelers who want to have a short holiday.
Sanya
Enjoy your holiday with a tropical drink in hand on one of Sanya's beautiful white sand beaches. Book a stay at an all-inclusive resort, for example Club Med, which include a fun kids club, a relaxing spa, multiple pools and breathtaking ocean views. Enjoy a well-known diving spot in Wuzhizhou Island or hike over the rainforest in Tropical Paradise Forest Park. Read more: What bay should you choose to stay in Sanya, China?

Xiamen
Make time for China's harbor city before the hot summer arrives, and there's no better time to visit than Labor Day. Bike along the Island Ring Road and enjoy the beautiful seashores. Walk along the colonial building's path for dramatic views at Kulangsu island or head to Yongding Tulou to meet the renowned Hakka people who still live there with a great history of hundreds of years. Read more: Fujian – A pearl on southeastern coast of China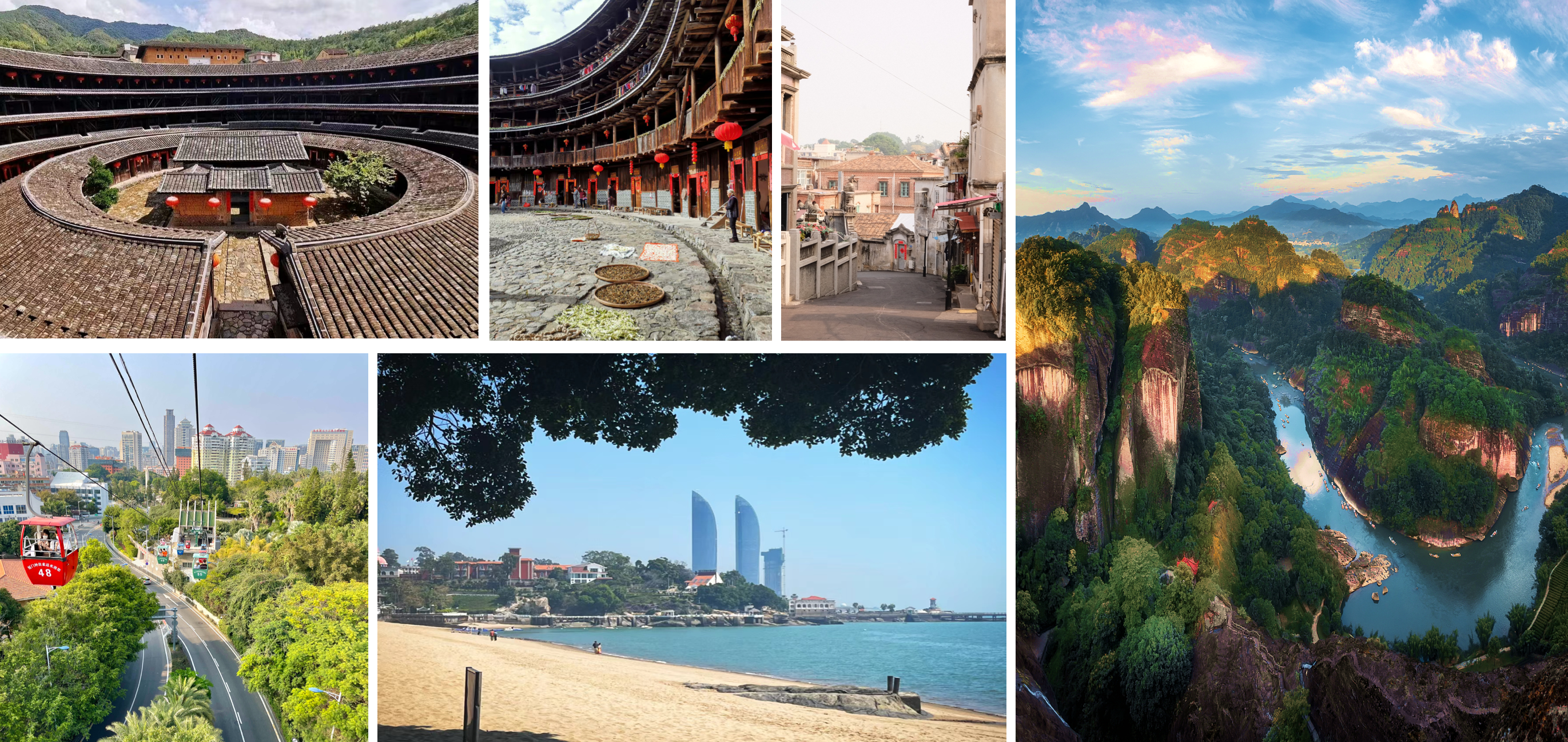 Pingyao
Once the ancient town of trade caravan, the postcard-perfect Ming & Qing style of city wall now welcomes holidaymakers in the traditional courtyard. West Street is an ideal spot to begin wandering along the medieval ancient town's stone streets and historical attractions. Each season in Pingyao has its own characteristics, but when the cold winter passes, the spring is even more fragrant. Read more: Pingyao – One of China's best-preserved ancient walled town!

Zhangjiajie
Zhangjiajie has a well-deserved reputation for bewitching sandstone pillars. If you've watched the movie "Avatar" before, then you'll definitely find the Avatar Hallelujah Mountain familiar, and yet this is the reason why Yuanjiajie is on top of the list for many tourists. For the thrill, walk the Taimen Mountain's narrow glass path which is a walkway that sits 1,400 meters off of the ground. Read more: Incredible "AVATAR" world at Zhangjiajie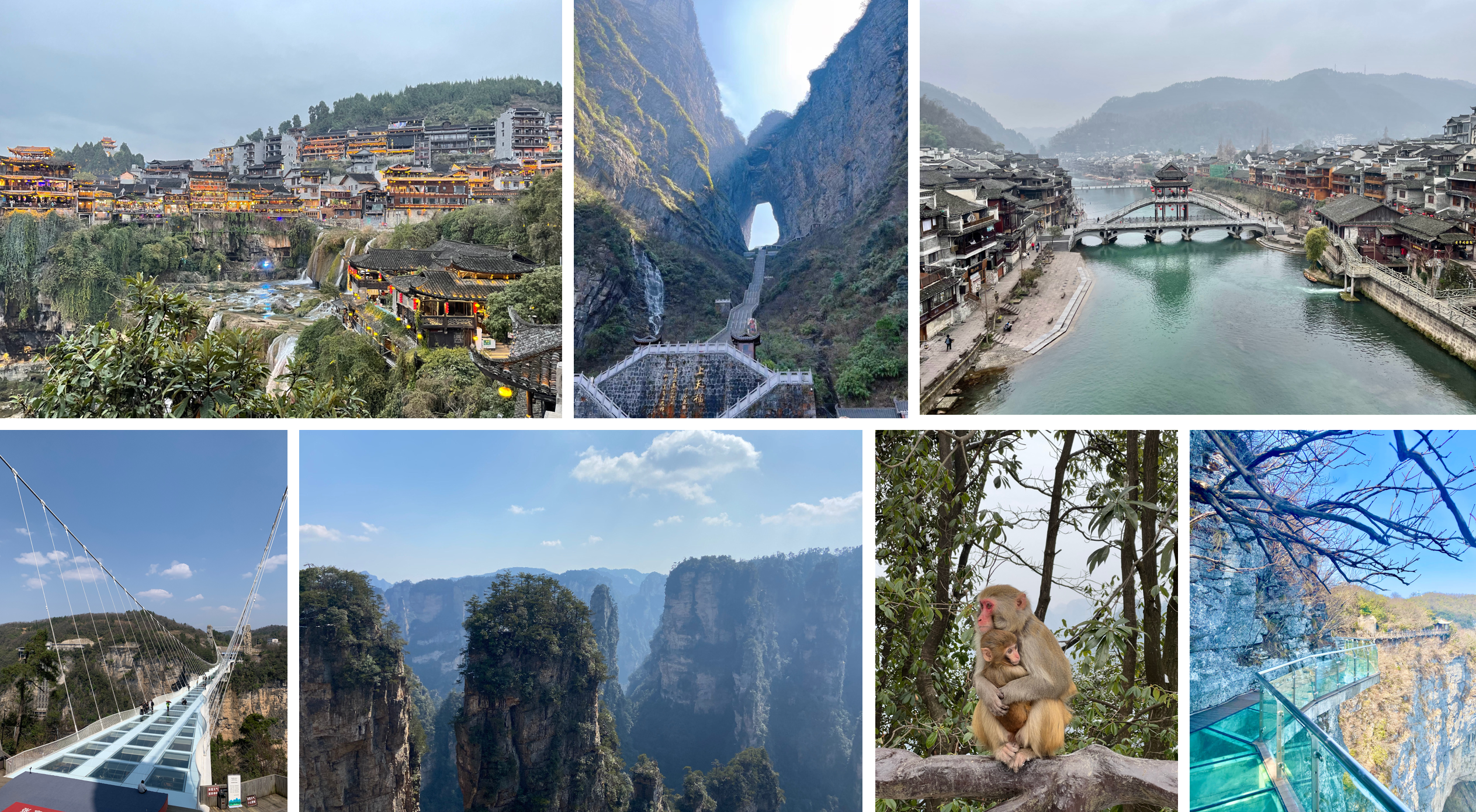 Guizhou
Spring in Guizhou is an ideal time to explore the area's wildflowers, hiking trails and watefalls. Go on a leisure walk along the primitive forest in Libo Seven Small Arches Scenic Area, then spend some time in Xijiang Miao Village to enjoy your way through the history of this minority village in the heart of Leishan County.  Read more: Guizhou – Off the beaten track villages and natural landscape!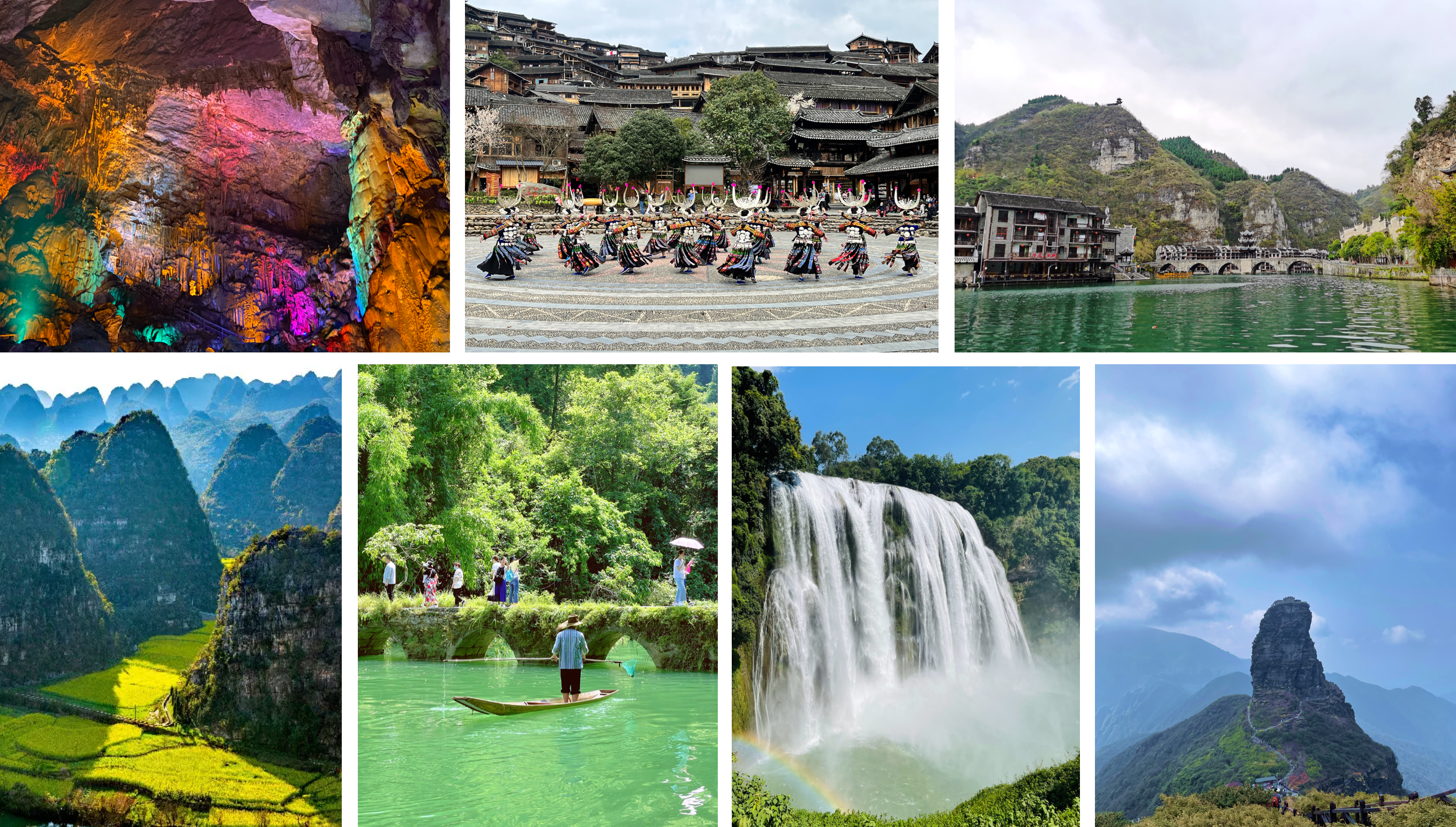 Chengdu
Chengdu is best known for its panda, but there are many other things to explore. Start your holiday by visiting the Sanxingdui Museum where you can see the Bronze Age civilization. Next you can browse the stalls at Old Jinli Street and enjoy some delicious food. There are two ways to discover Leshan Giant Buddha, that you should definitely do: either hike up to the top or to take a cruise. Read more: Sichuan – A land of many guises!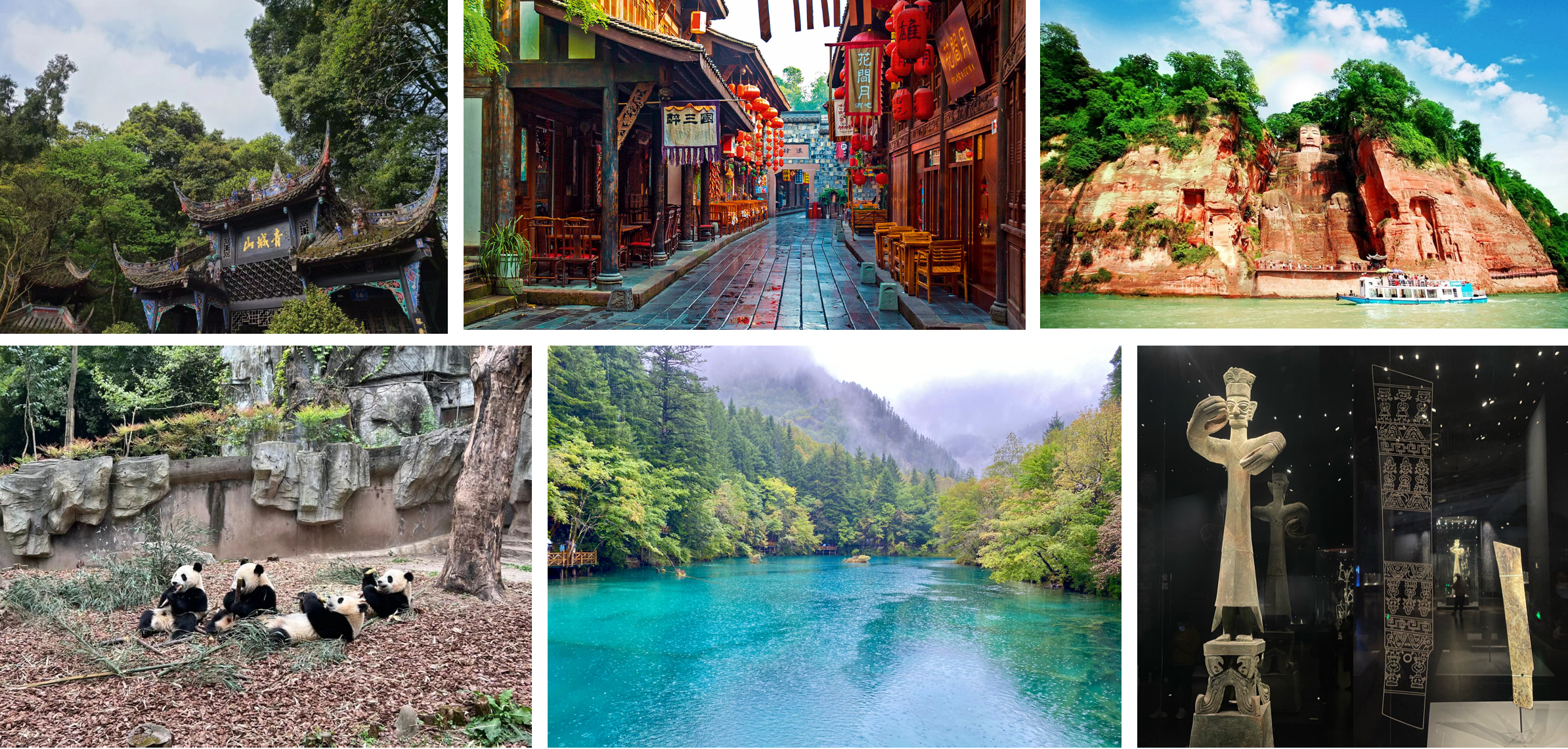 Yangshuo
Get on a cable car to the top of the karst mountains where you can go on the suspension bridge, the glass bridge, and the glass walkway along the cliff in Ruyi Peak Scenic Spot. Or perhaps, you prefer staying at a boutique hotel and enjoying your bike tour among the idyllic scenery that is also a very nice choice. Read more: 7 Wonderful Hotels in Guilin, Yangshuo and Longsheng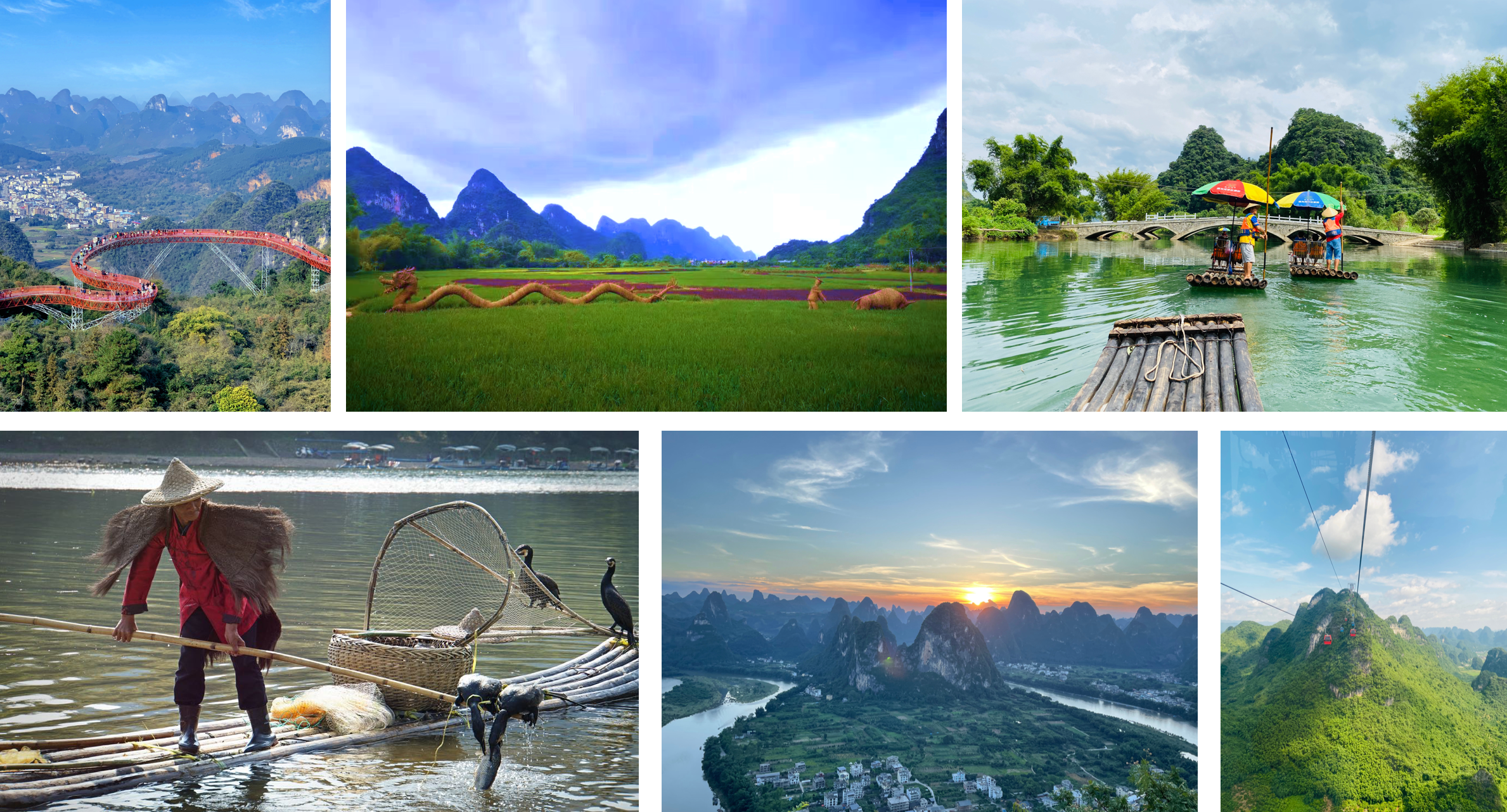 Yunnan
Lijiang getaway nestled in picturesque rolling Jade Dragon Snow Mountain is perfect for culture and nature lovers. A popular weekend escape for couples, Dali puts on the southern charm with its crystal Erhai Lake, cozy B&Bs and tucked-away restaurants. Shangri-La, famous for its Songzanlin Lamasery a Tibetan Buddhist temple complex, is ideal for travelers seeking an alpine adventure. Read more: A ultimate Yunnan travel guide for you!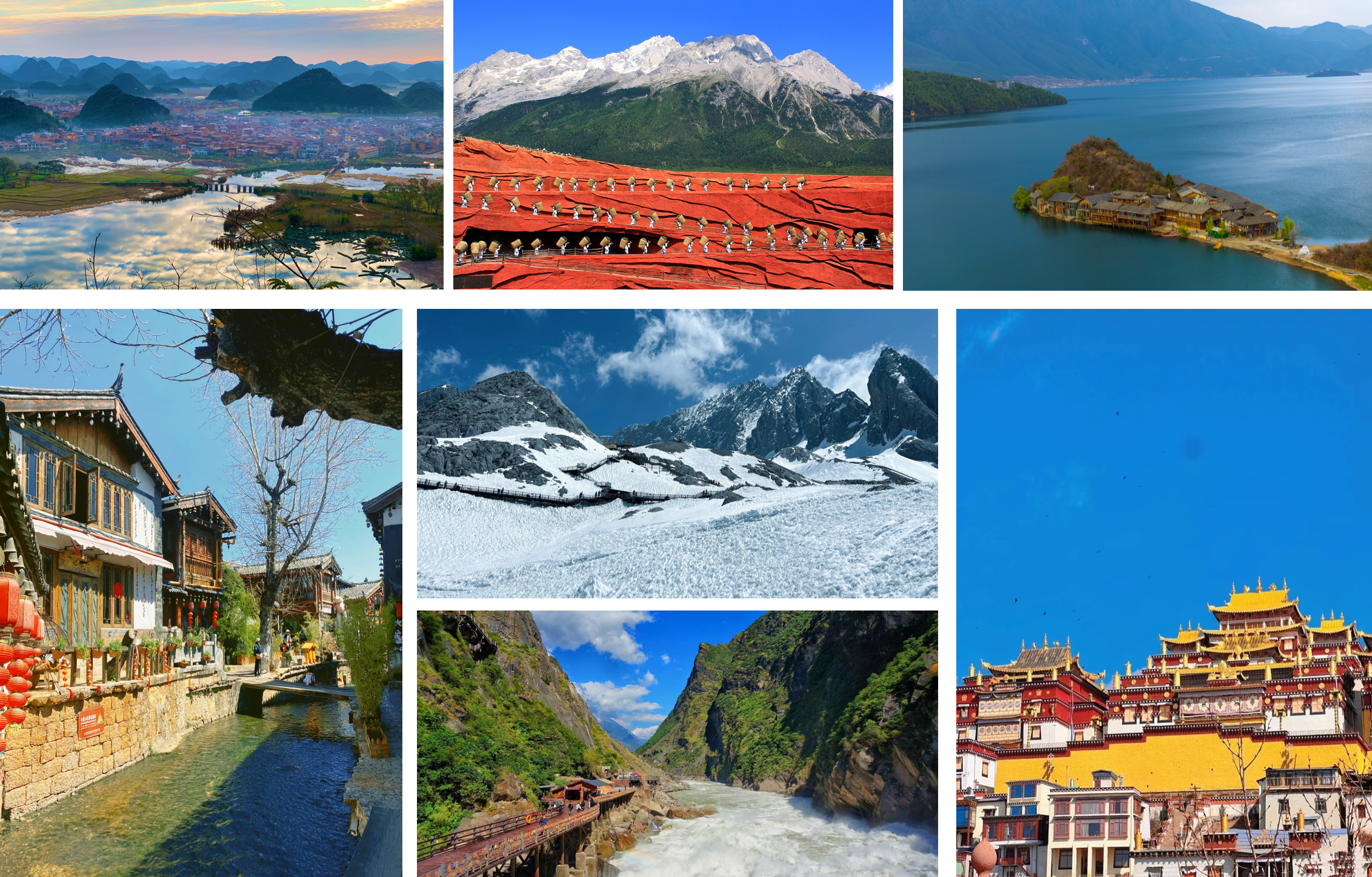 Below destinations are suitable for travelers who have flexible time. The destinations for this season are less crowded compared to other times.
Gansu
The province of Gansu is synonymous with the Silk Road, the gap through which goods and ideas once streamed between China and Central Asia. If you ever dreamed of traveling along the Silk Road, of visiting the architectural wonders of Jiayuguan Pass, exploring over the Rainbow Mountain, traversing the desert by camel or tasting the culinary delights of Western China then plan your trip here. Read more: Gansu – Origins of the Silk Road in Northwest China!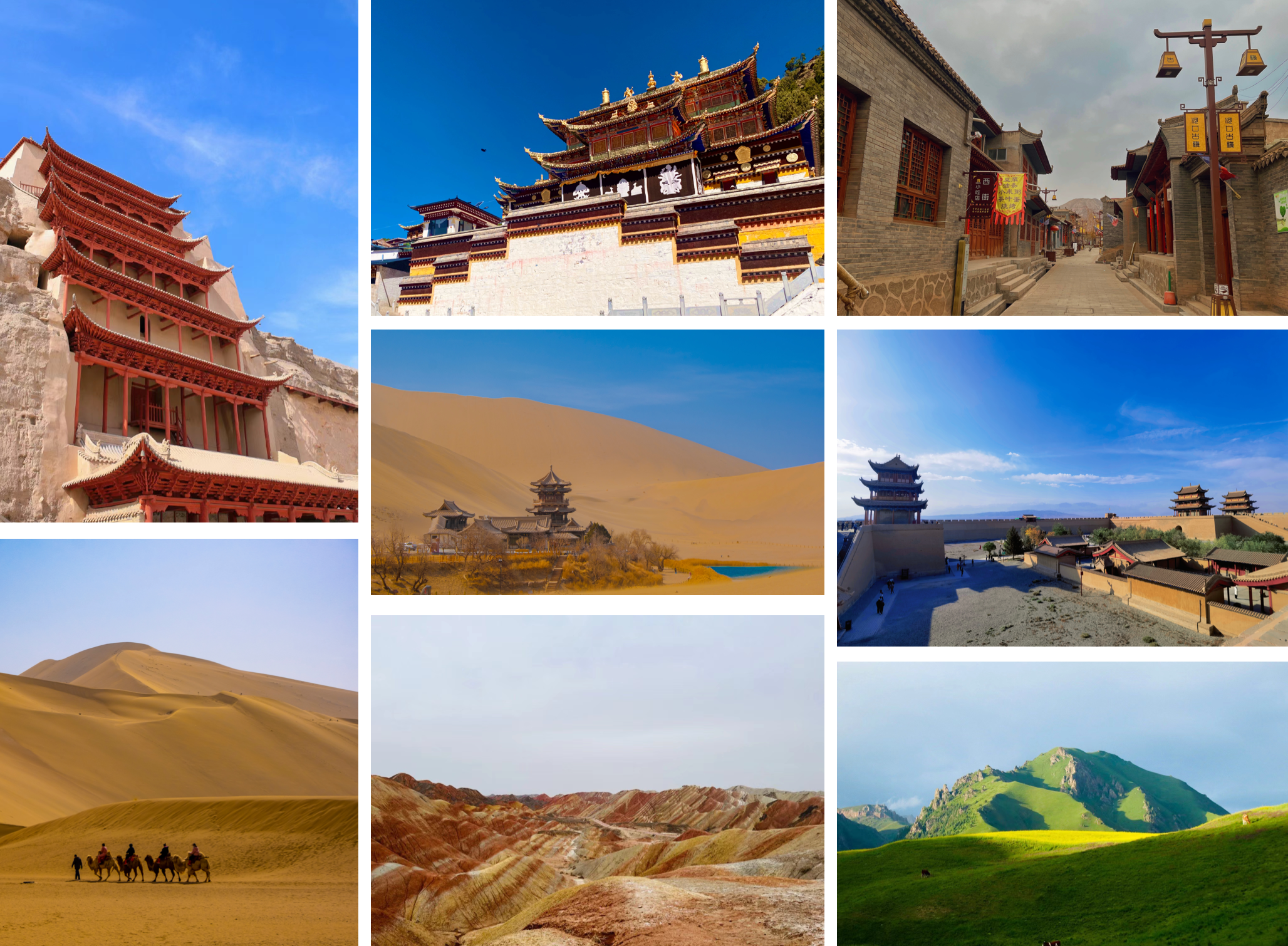 Xinjiang
Xinjiang is famous for its extraordinary natural beauty and fascinating Central Asian history and culture. In parts of the Silk Road oases of Kashgar, Hotan and Turpan, life goes as it has for centuries, based around the mosque, the tea house and the bazaar. Read more: Xinjiang – A marvelous summer resort destination!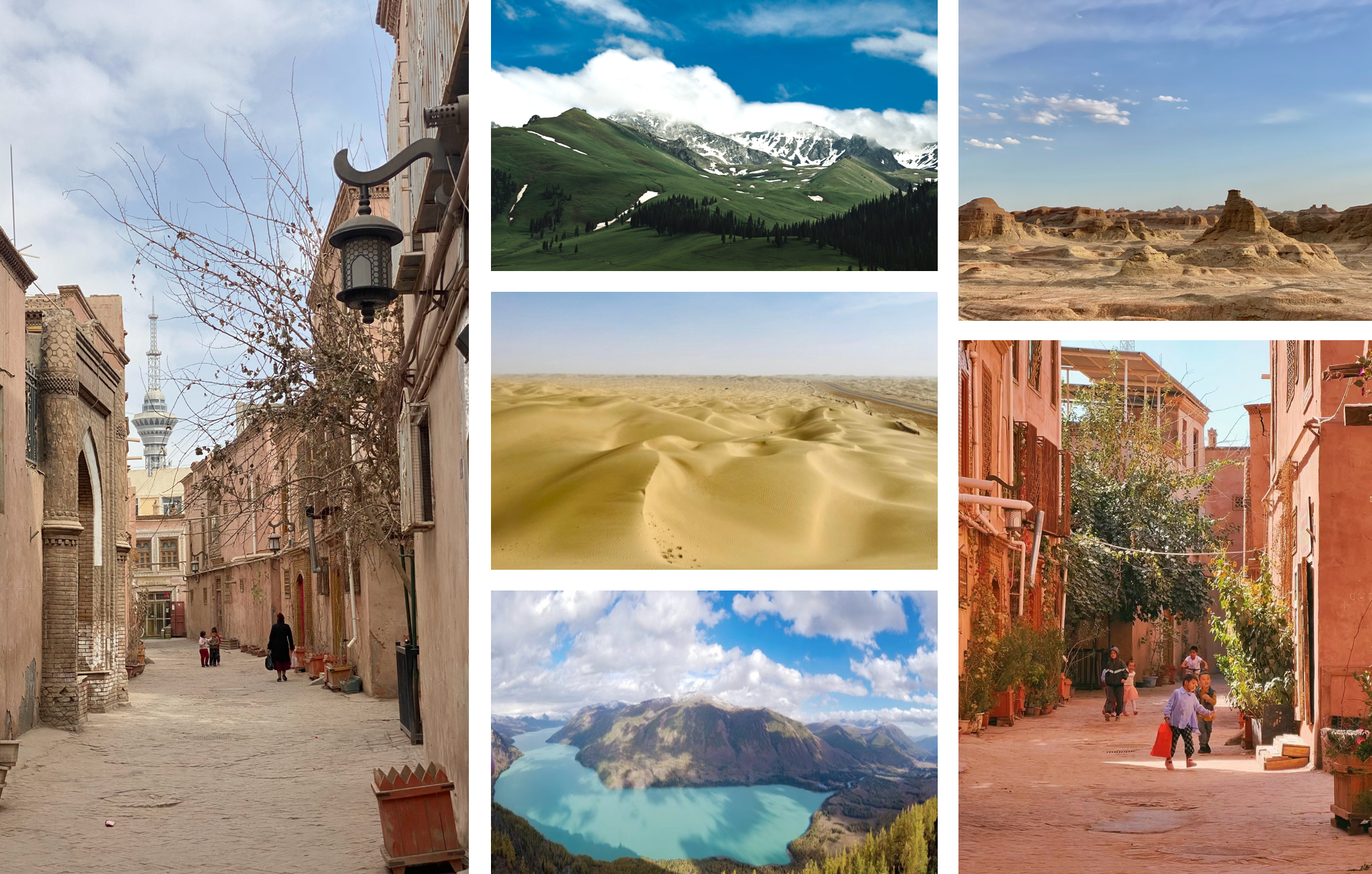 Tibet
Traveling to Tibet is challenging, yet rewarding. This amazing place offers you the stately monasteries, breathtaking high-altitude walks and stunning landscape of the world's highest mountains. Do not miss the stunning view of the railway line from Lhasa to the Nyingchi which went into operation in 2021. Read more: Tibet – The Rooftop of The World!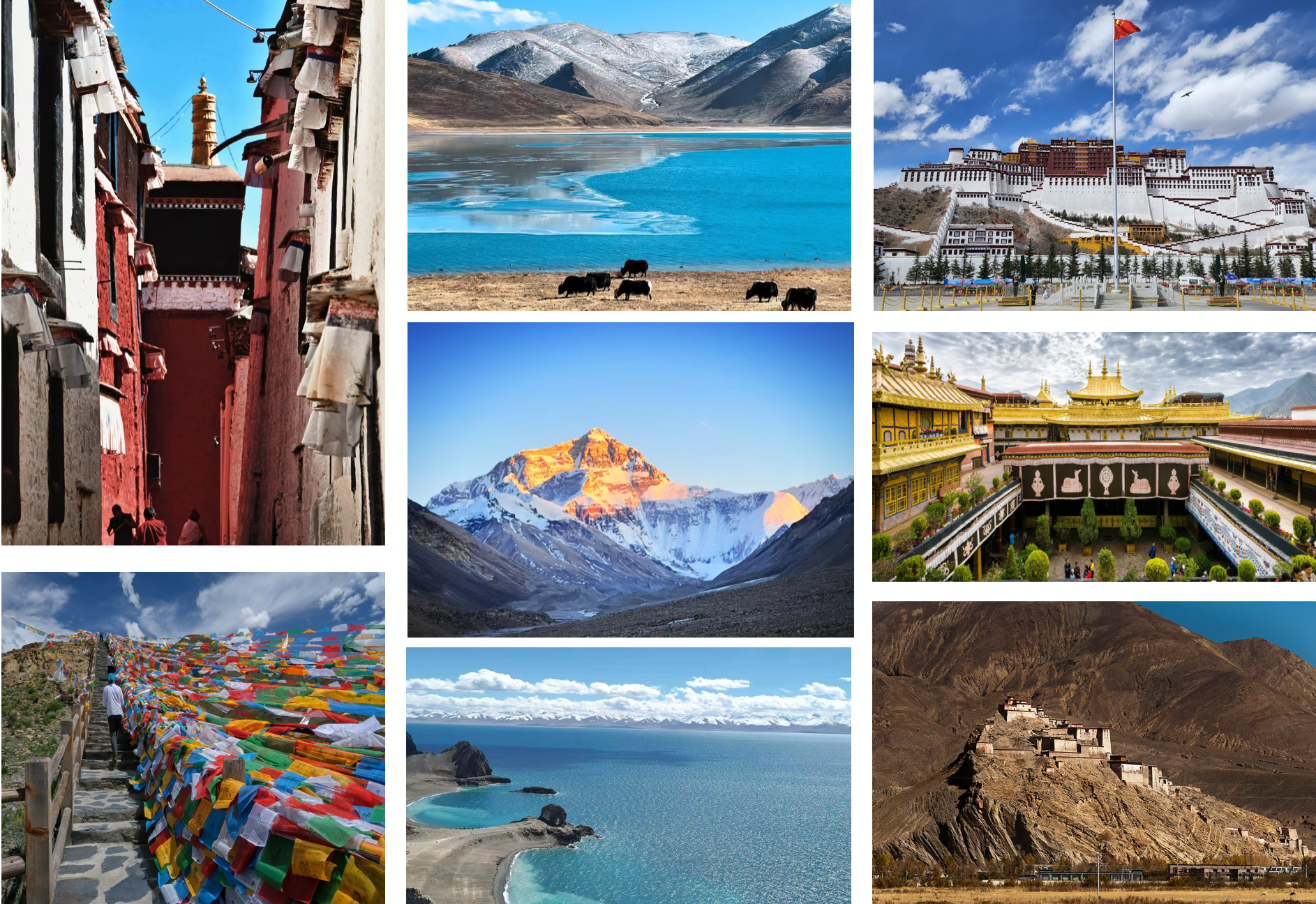 Qinghai
In this land where man and nature co-exist in harmony, you will find more details of the Tibetan culture. As a treasure trove of China's river resources, biking around Qinghai Lake whilst checking out the rich halite Caka Salt Lake is a must. You can also catch a glimpse of Tibetan art in the Kumbum Monastery or Qinghai Tibetan Culture Museum. Read more: Qinghai – Source of Three Rivers in China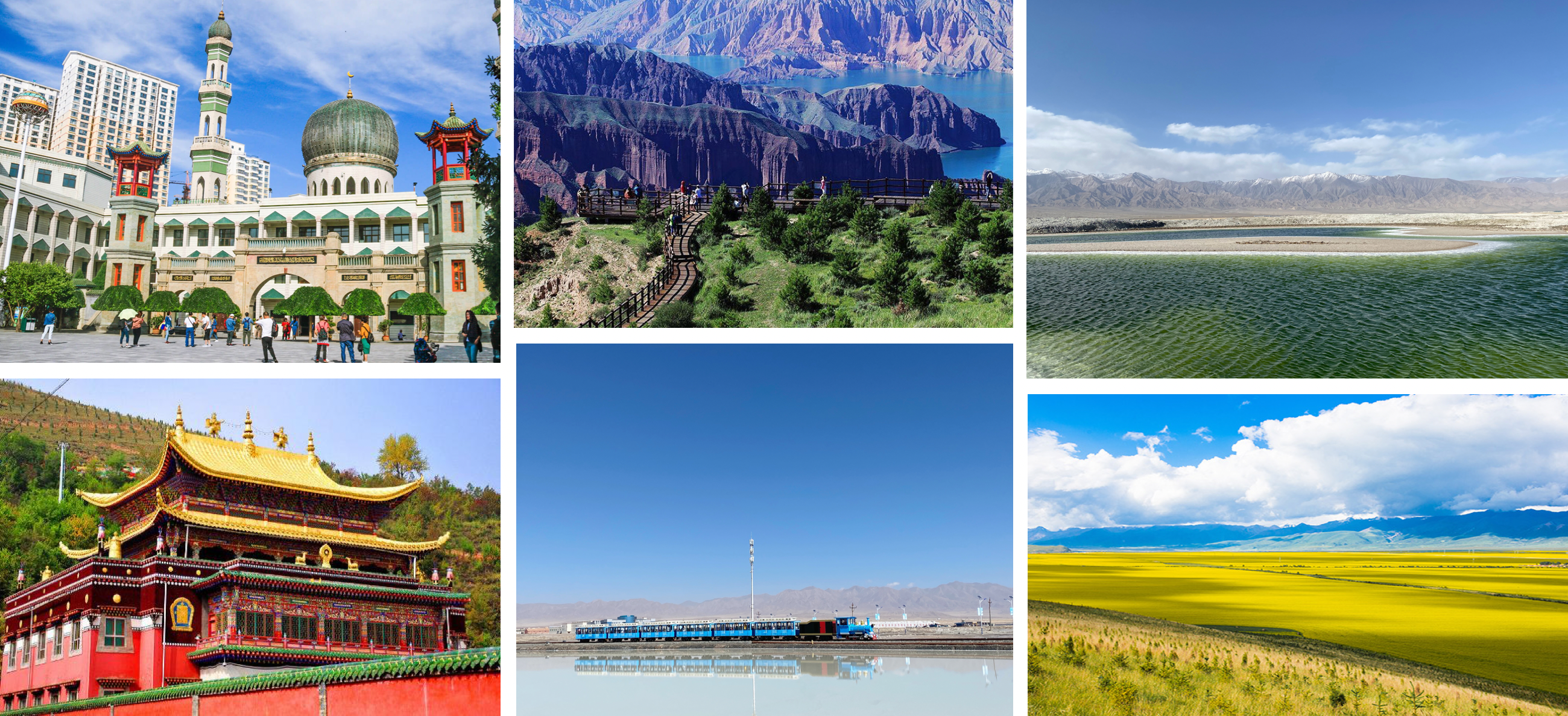 If you would like to get more details for above destination, please feel free to chat with our travel consultants!