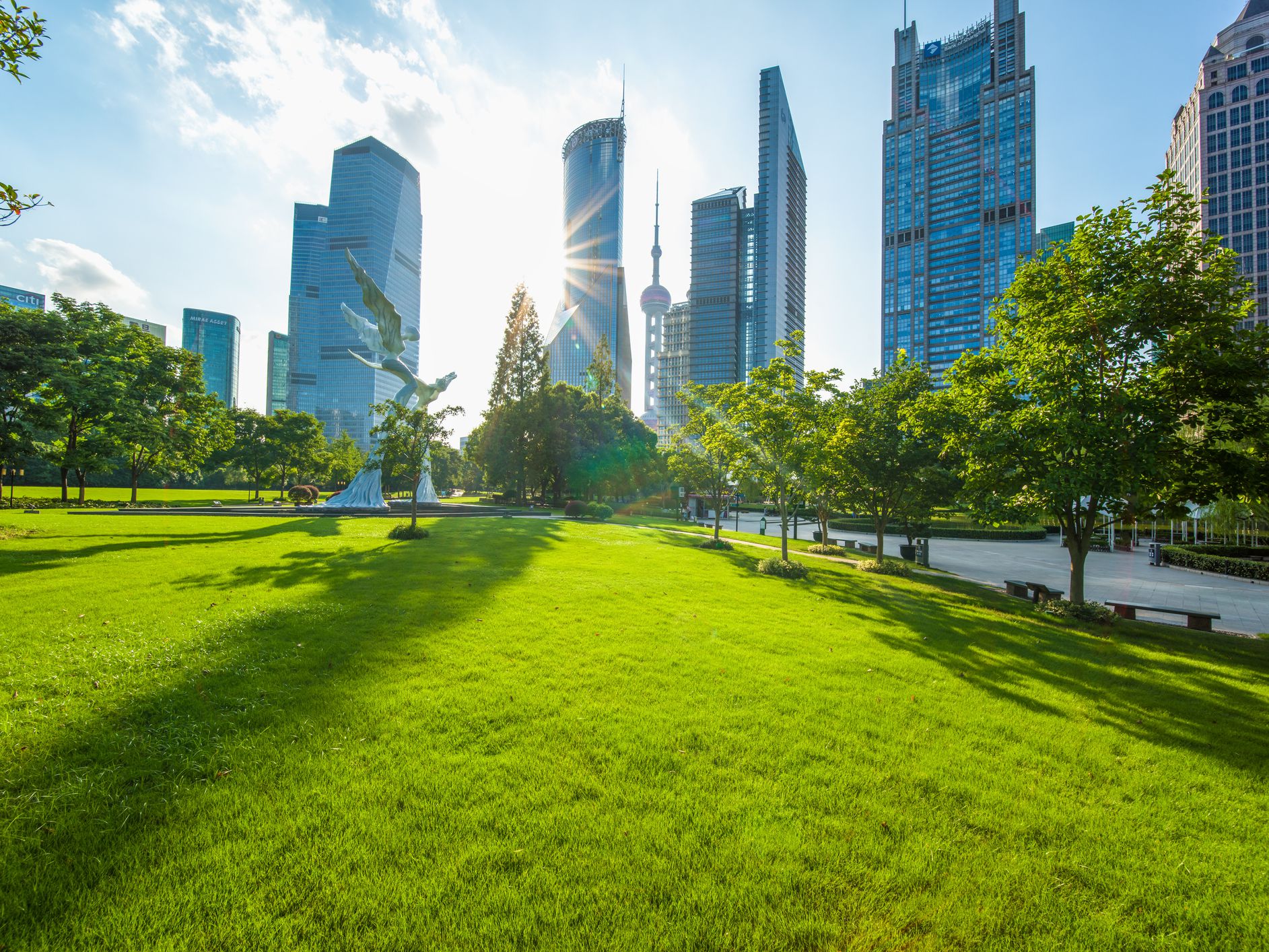 6 Top Shanghai parks to enjoy autumn beauty
Shanghai is sure to be a concrete jungle, but there are still many green places to relax and recharge yourself. Some parks have vast grassy areas with tons of trees and flowers while others are more known for their river views. However, now is definitely the best time to stroll around the parks to admire the stunning autumn scenery.
Binjiang Park
Binjiang Park is a good starting point to walk or cycle uninterrupted along the Pudong promenade. In autumn, it is famous for its Ginkgo Avenue, where kids can enjoy flying their kites and adults can simply relax at one of the cafés and restaurants situated close to the waterfront.

Huashan Greenland
In this 39,500 square meters park, you can find a running track full of weeping willows and courts for playing basketball. Some local people love to huddle under a pavilion for a game of cards. At the southern end of the park, there is a wooden boardwalk curve through a shaded grove of green bamboo.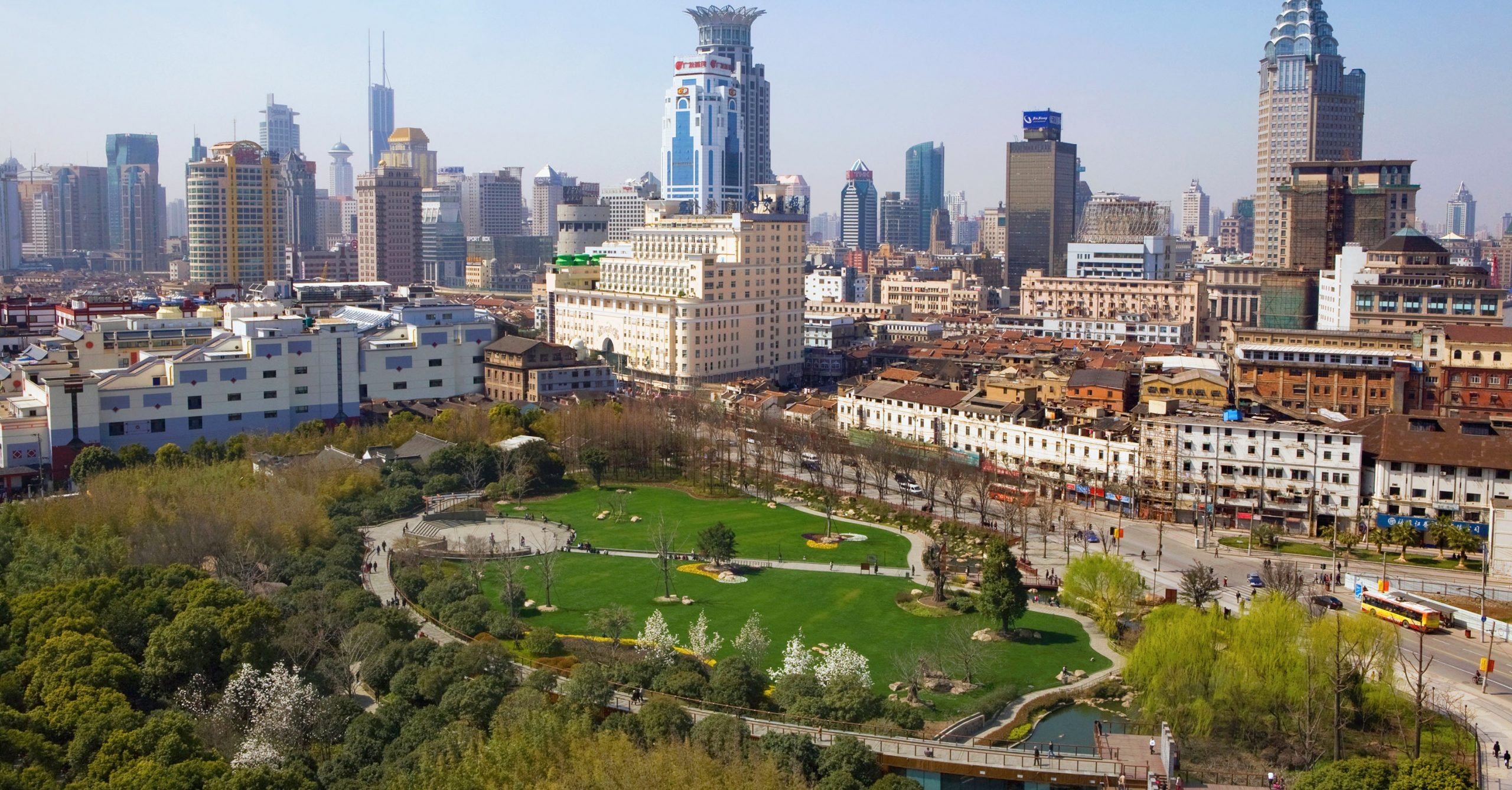 Xujiahui Park
It is hard to imagine that Xujiahui Park used to be a Ta Chung Hua Rubber Factory. A dramatic 200-metre long sky bridge embraced by fragrant magnolias and towering camphor trees makes this place outstanding among other parks. Black swans and ducks swim along the river while you can see some local people dancing or practicing tai chi in front of the red-brick villa.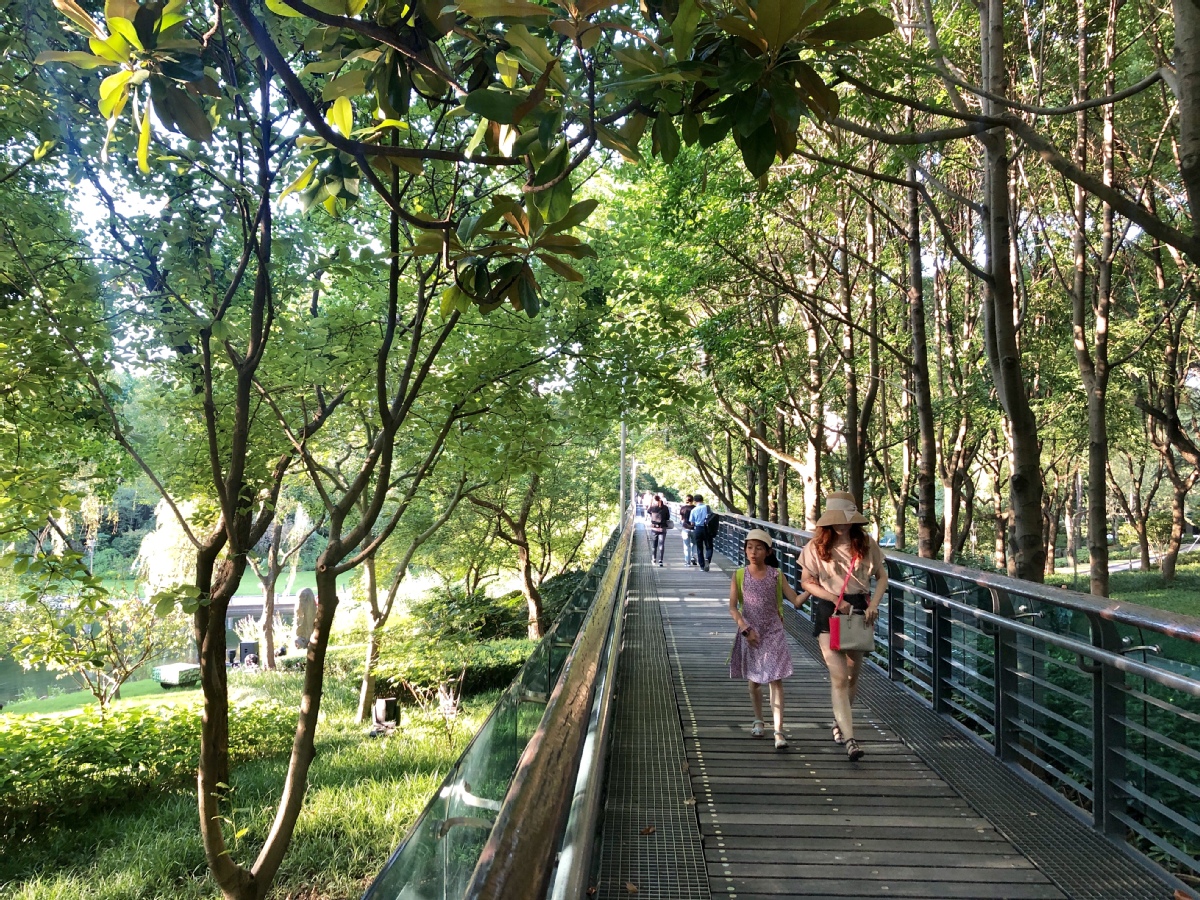 Fuxing Park
Strolling in sprawling Fuxing Park is like dating back to old Shanghai. During the Ming Dynasty (1368–1644) it was a private garden and opened up to the public in 1909. It is a nature paradise with wisteria draped over iron pergolas, fragrant rose gardens, pond and grassland where you can lounge while children play.

Gongqing National Forest Park
Rank as Shanghai's second-largest park, Gongqing National Forest Park is 324 acres and is located in the Yangpu district. Here you can ride horses, go on boat on the lake, zip line, or play soccer, or even enjoy a picnic or have a barbecue at one of the grills. Covered with over 200,000 trees, therefore you can easily immerse in nature in this place.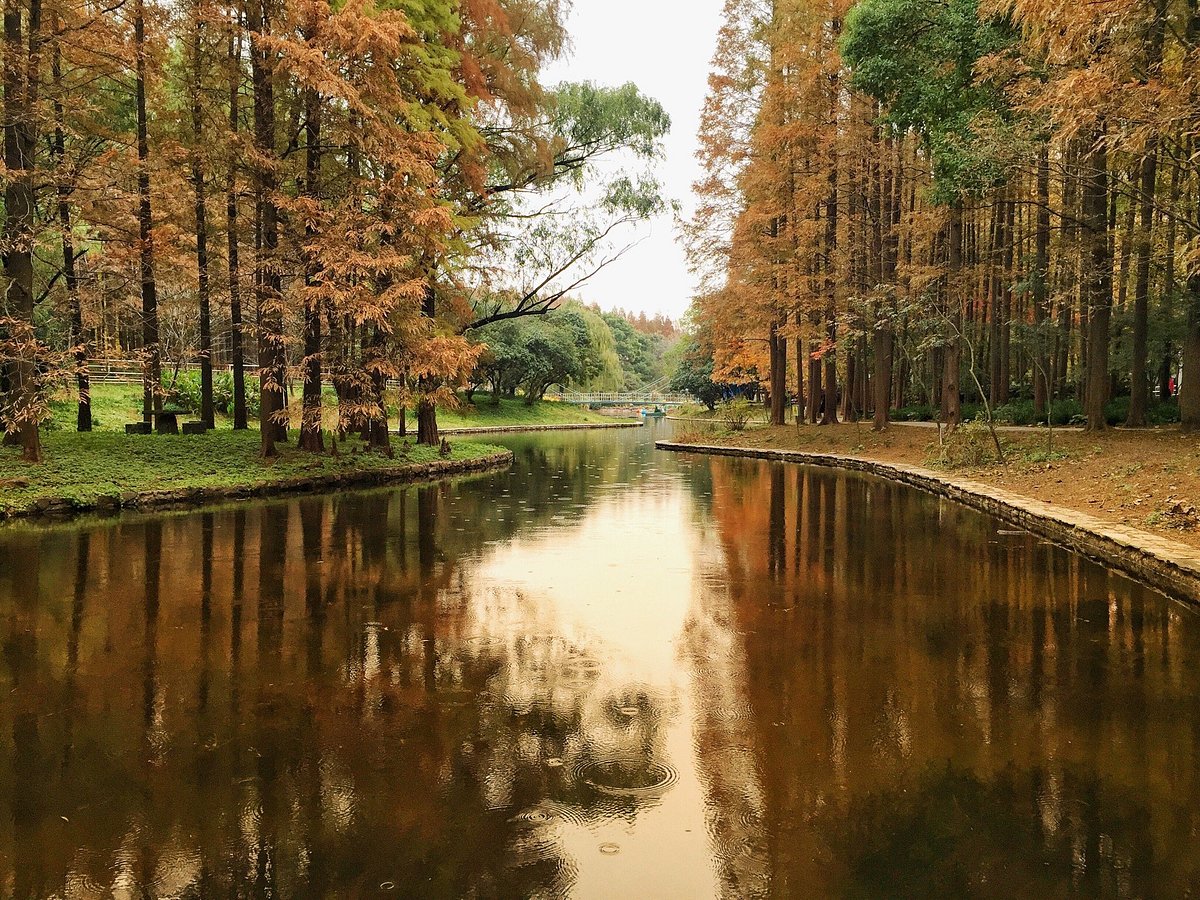 Jing'an Sculpture Park
The small and peaceful Jing'an Sculpture Park is located outside of Shanghai Natural History Museum. There are 61 sculptures made by both Chinese and foreign artists on display and some of them are changed throughout the year. Although it is pretty small, having only 7.4 acres, this park is still enough for you to enjoy a peaceful respite from the Shanghai hustle.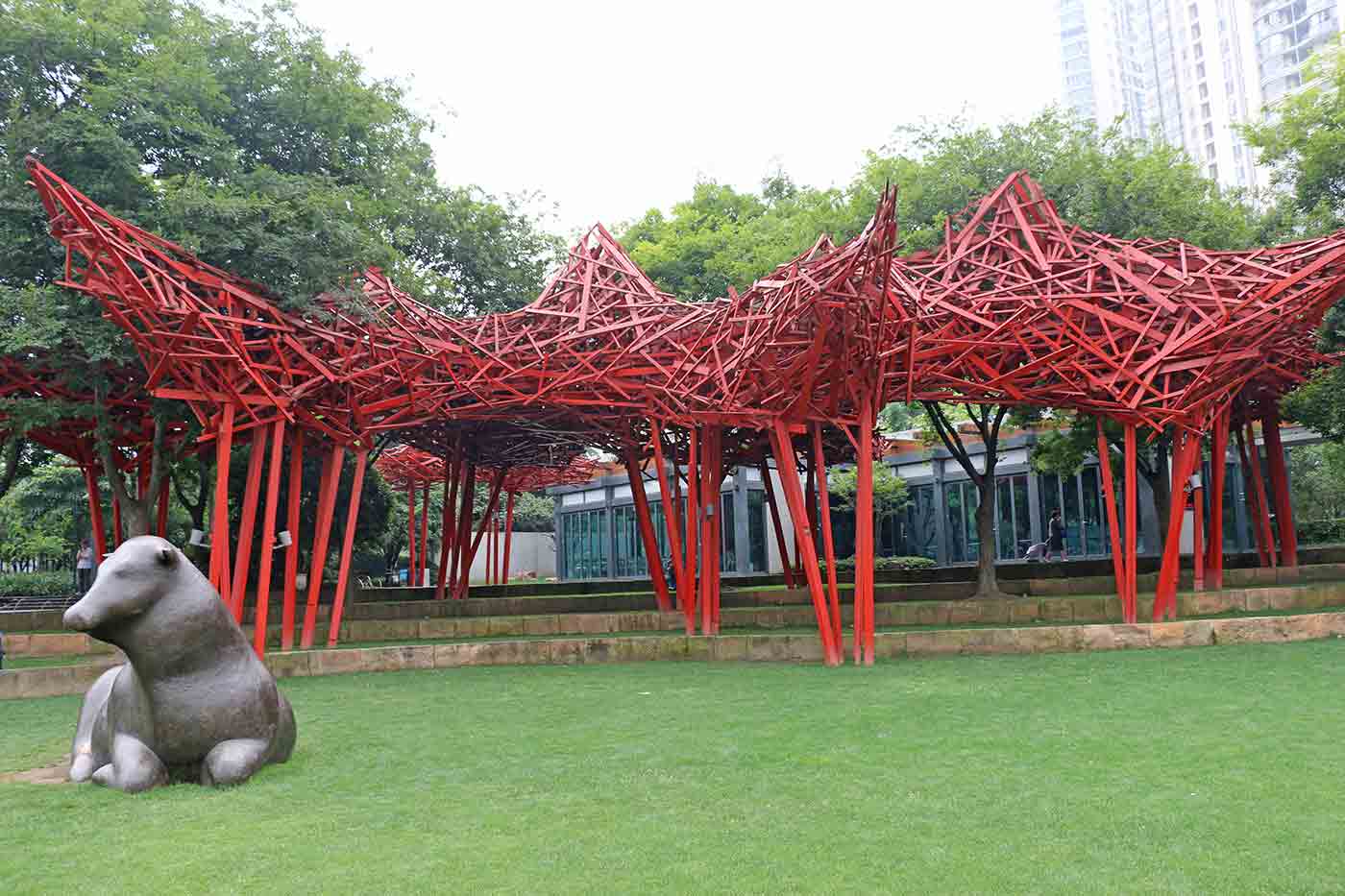 Our tours are private tours and can be fully personalized based on your preferences, therefore feel free to discuss with our travel consultants.