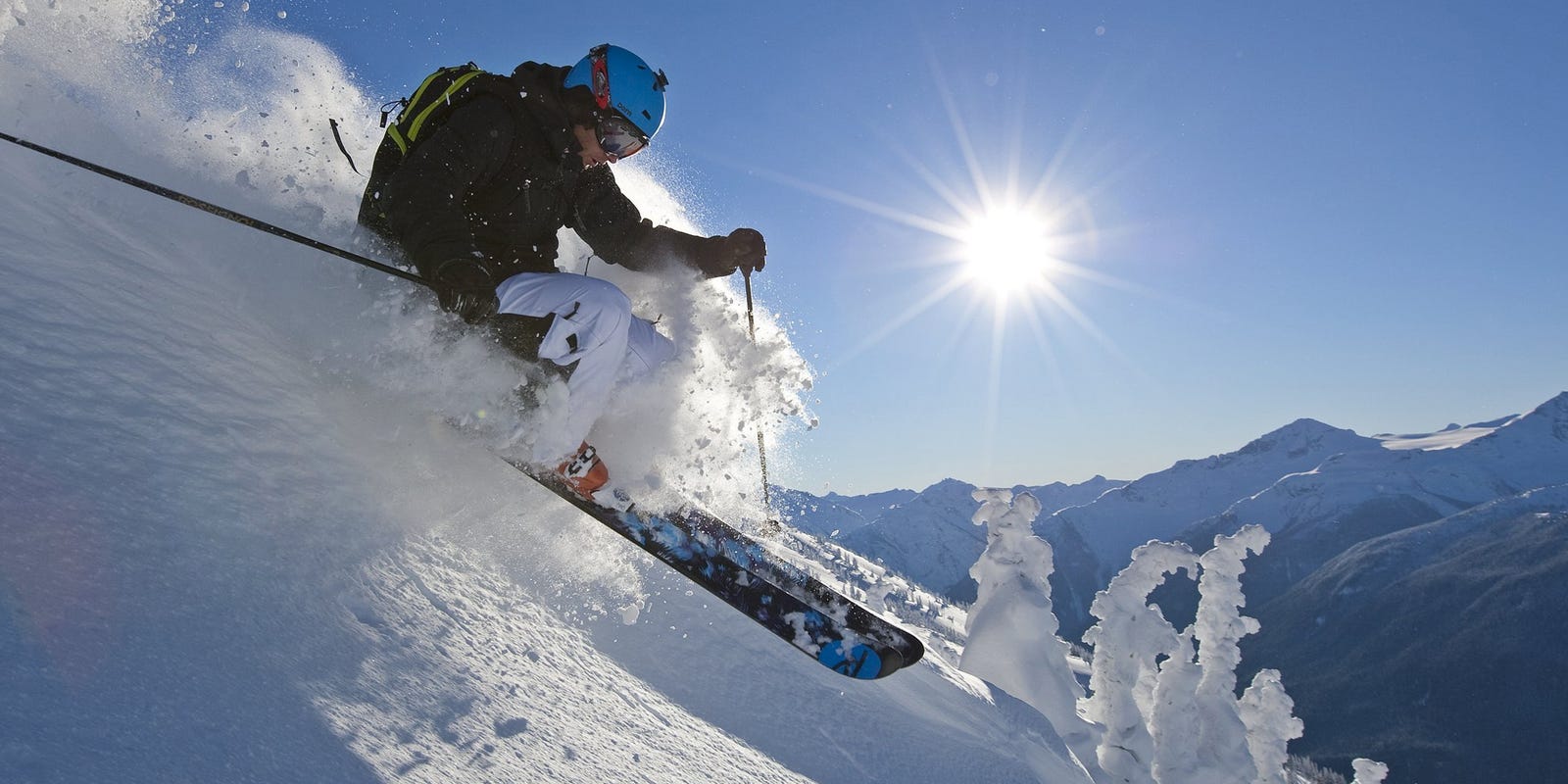 6 Top Ski Resorts in China
For those who love to embrace icy winds and heavy snowfall, a ski vacation is the perfect getaway. You can find various ski resort around Harbin, Beijing, Chengdu, Inner Mongolia and Xinjiang.
If you have more experience in skiing you may consider Yabuli Ski Resort in Heilongjiang province or Wanda Changbaishan International Resort in Jilin province. They own better facilities, different activities, and more ski trails. 
For those who want to ski just for fun and enjoy other attractions too, you can consider the resorts around Beijing, Chengdu, Inner Mongolia, and Xinjiang. They are more suitable for beginners.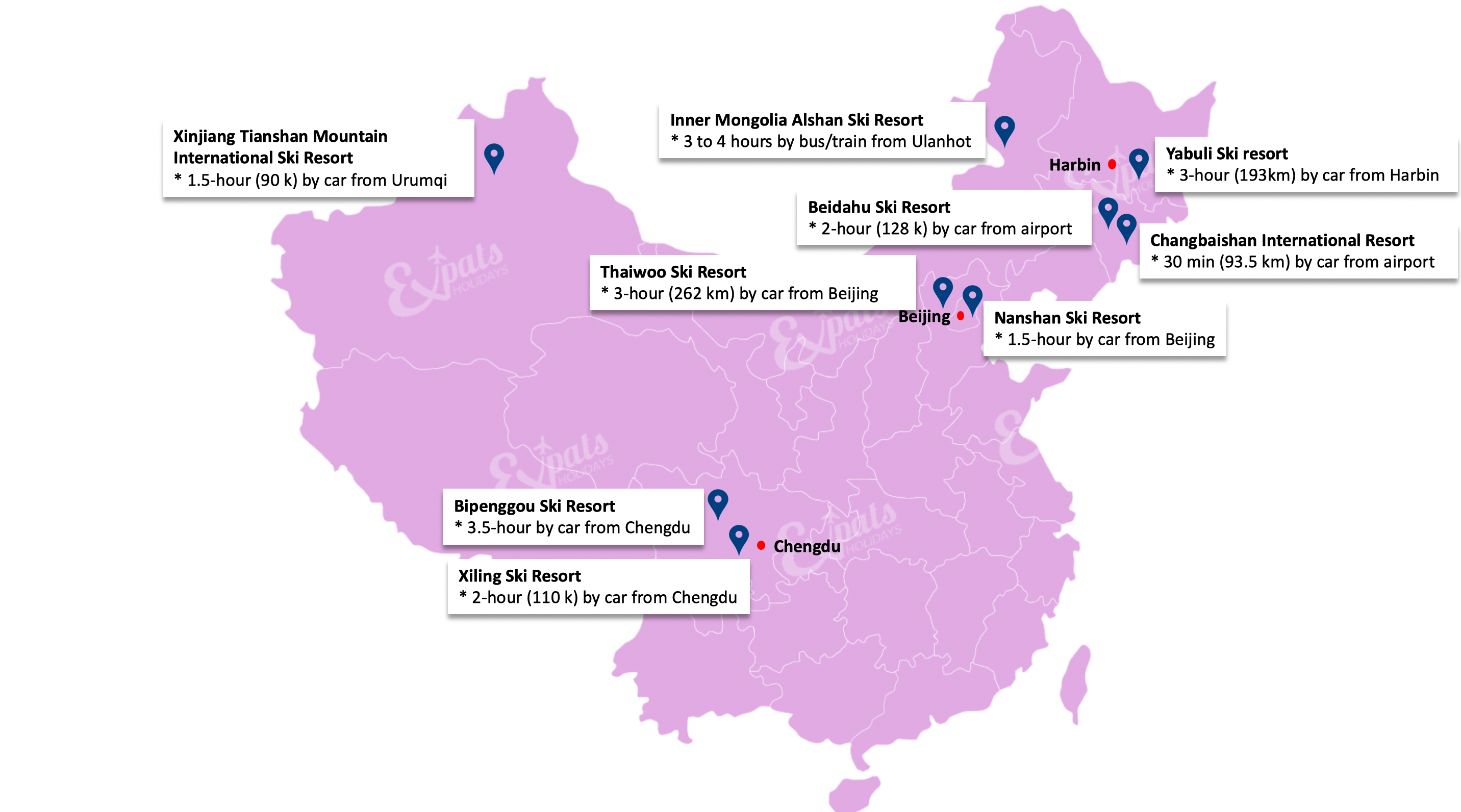 Yabuli Ski Resort (Harbin)
If you are planning to visit the ice festival in Harbin, Yabuli Ski Resort will be your best choice. We would highly recommend Club med because they have cooperated with the French National Ski Academy to provide professional skiing and snowboarding group classes for 4 years old and above. The all-inclusive ski holiday includes a full-day ski pass (Ski-in & Ski-out), which lets you experience all the fun of skiing. Besides the ice festival and city tour in Harbin, you can also visit the famous China Snow Town which is only about 2-hour drive from Harbin.
Airport: Harbin Taiping International Airport
Transportation: around 3-hour (193km) by car from Harbin
Skiing season: mid-November to late March
Elevation: 200 – 1,200 m
Features: largest ski resort, suitable for all ages of skiers, located in Harbin
Note: Artificial snow-making, 80 % of the slopes have snow-making capabilities, Valley run available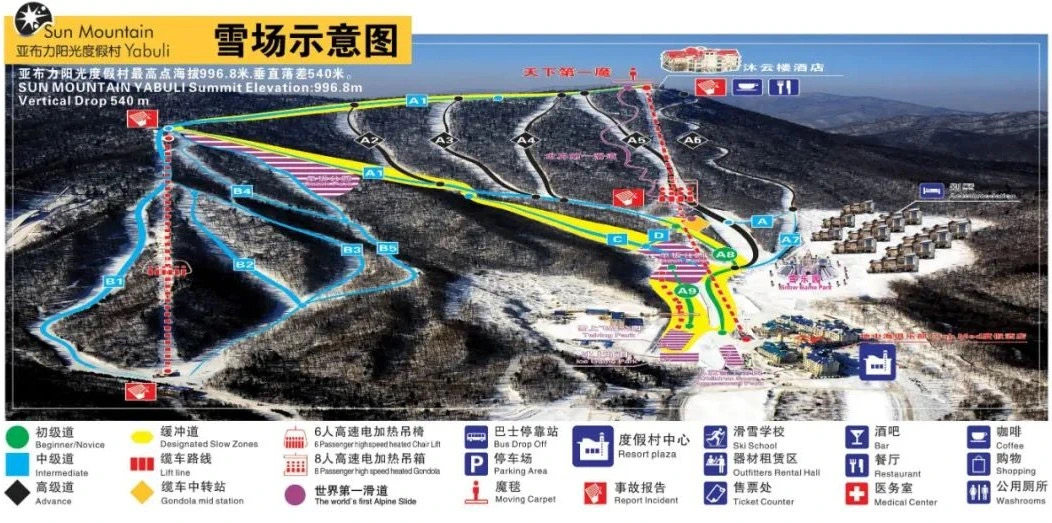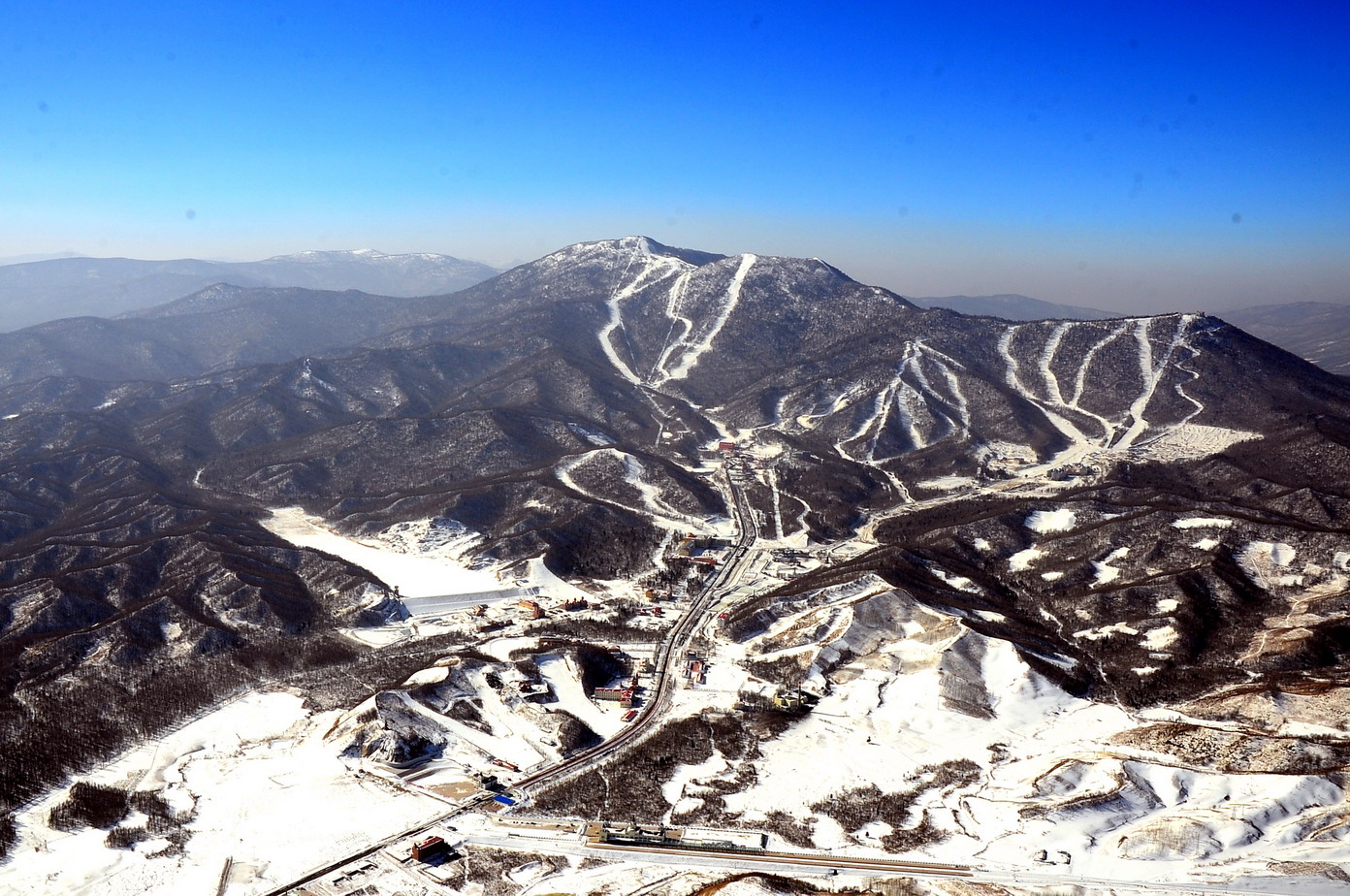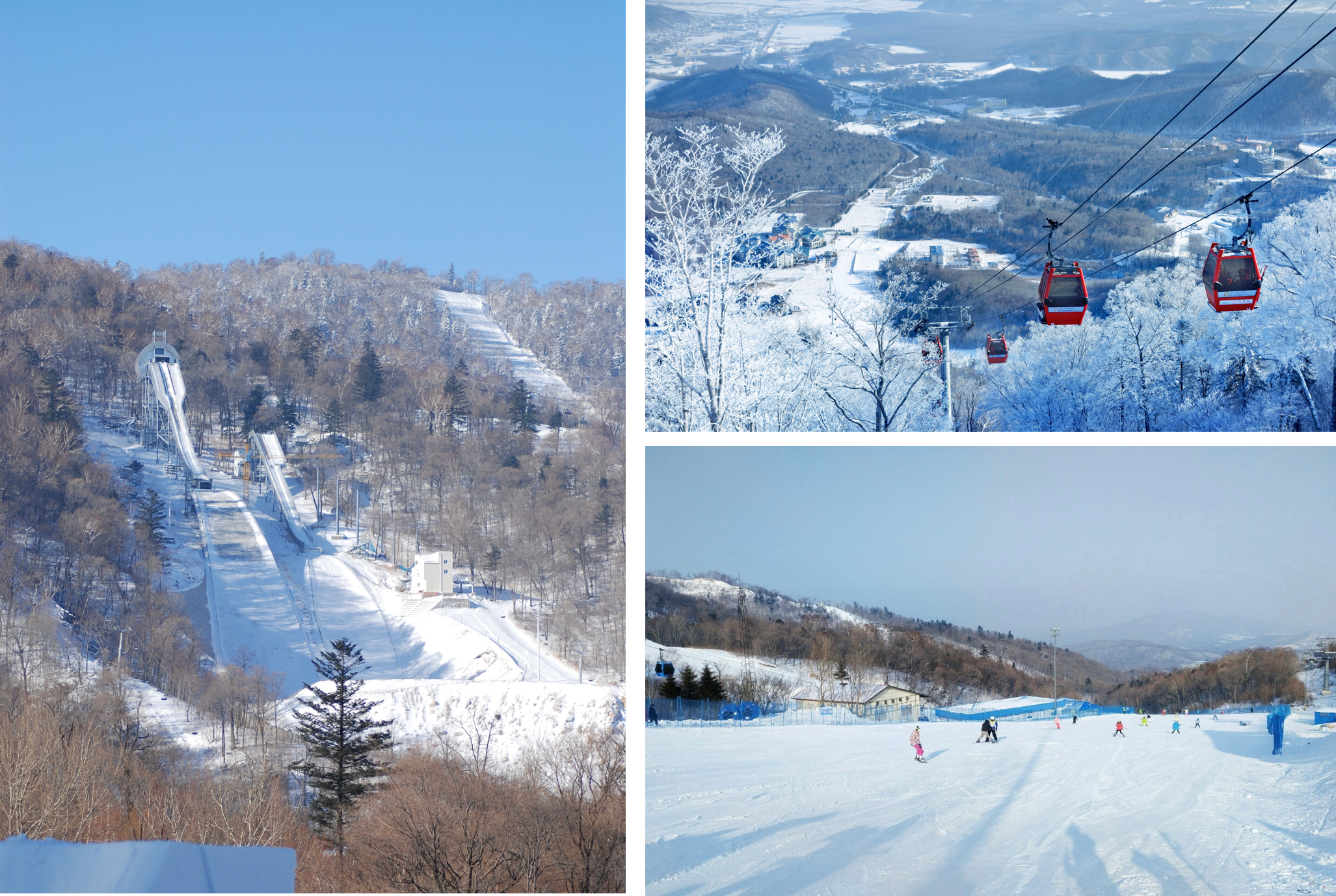 Changbaishan International Resort
Located in Jilin Province, Changbaishan International Resort can offer you nearly 7 square kilometers of skiable terrain spread across 43 trails, including 9 advanced ski trails, 14 intermediate ski trails, and 20 primary ski trails. It is a great spot for both novice and expert skiers, where you can also enjoy hot springs and hike to Heaven Lake on Changbai Mountain.
Airport: Changbaishan Airport 93.5 km
Transportation: around 30min (93.5 km) by car from airport
Skiing season: mid-November to April
Elevation: 820 m – 1210 m
Features: suitable for all ages of skiers, more hotel options, less crowded
Note: Winter average snowfall amount from 6cm to14 cm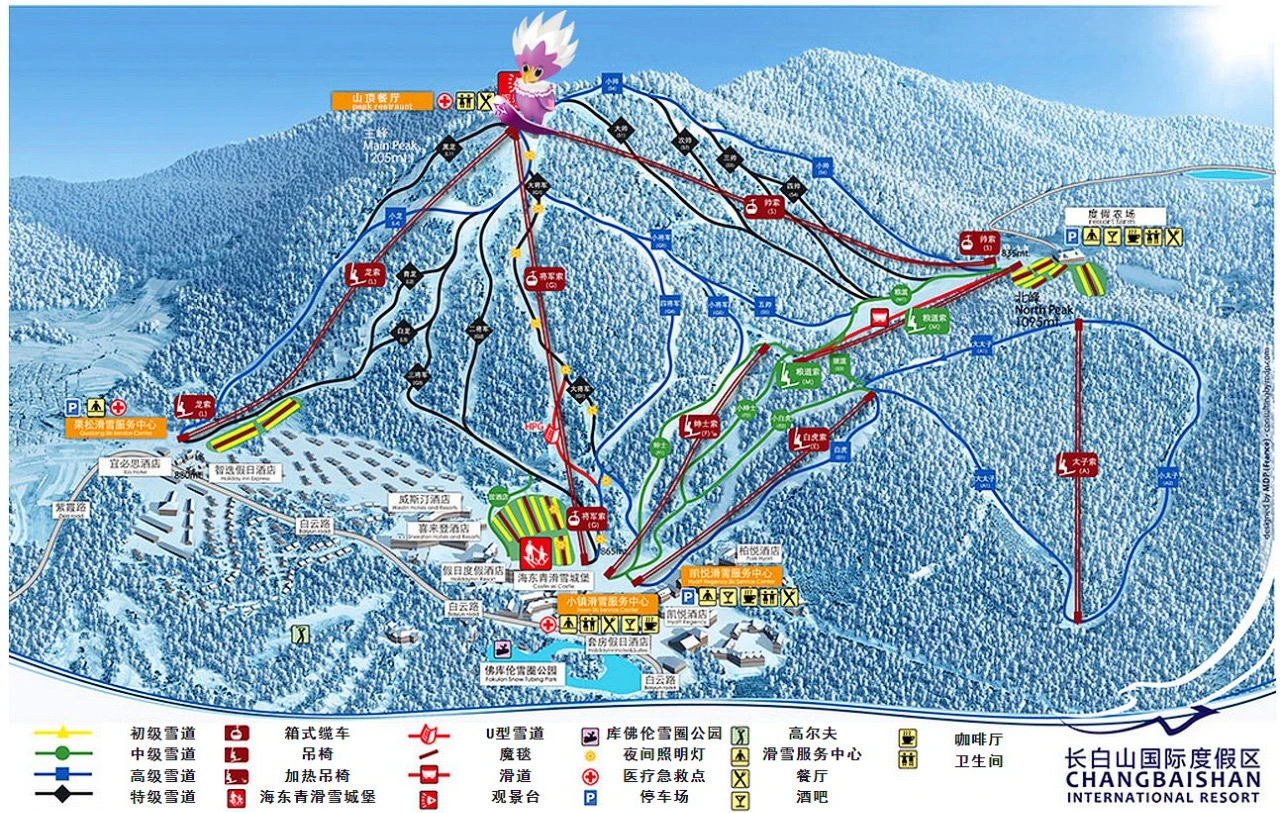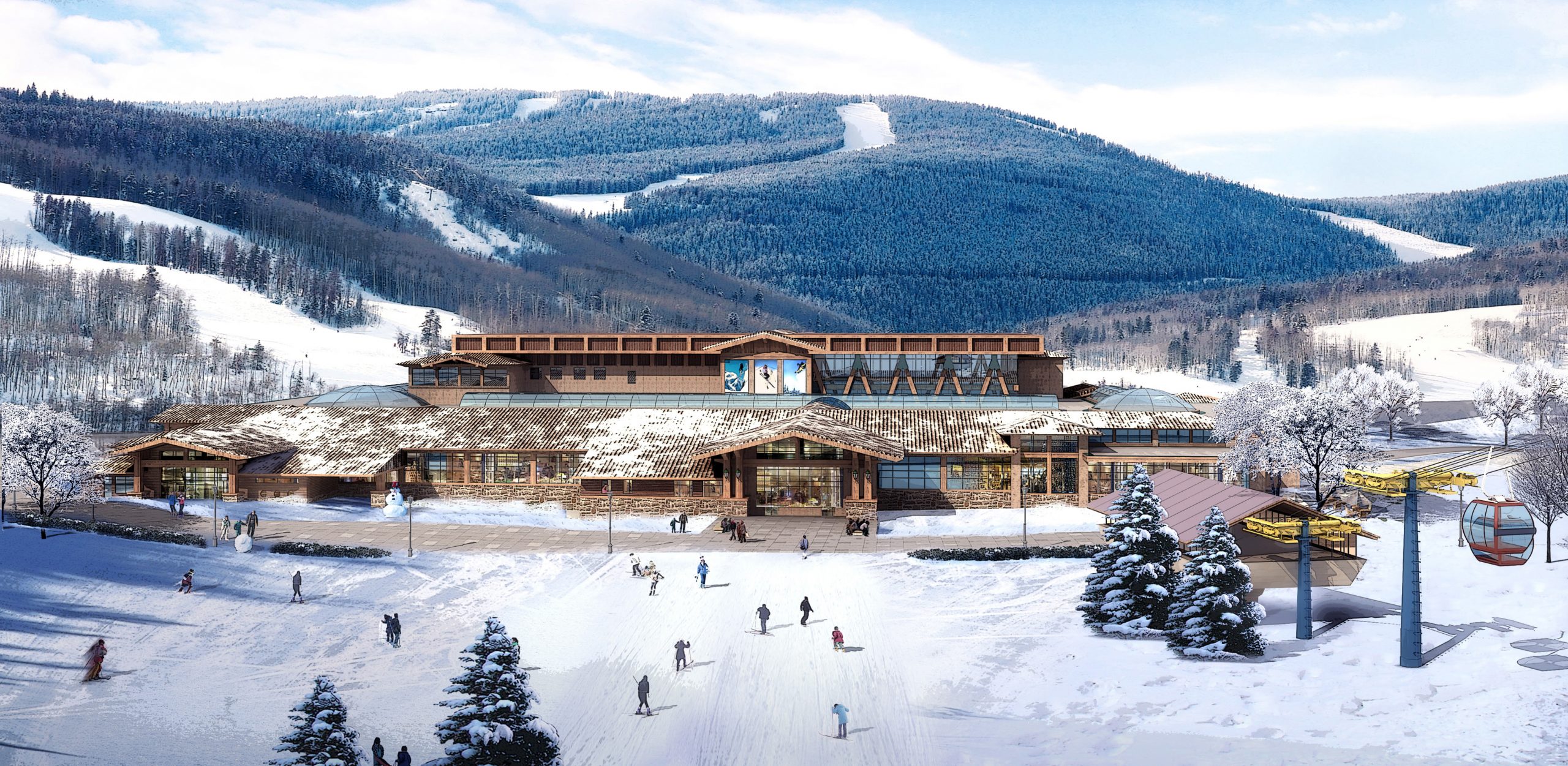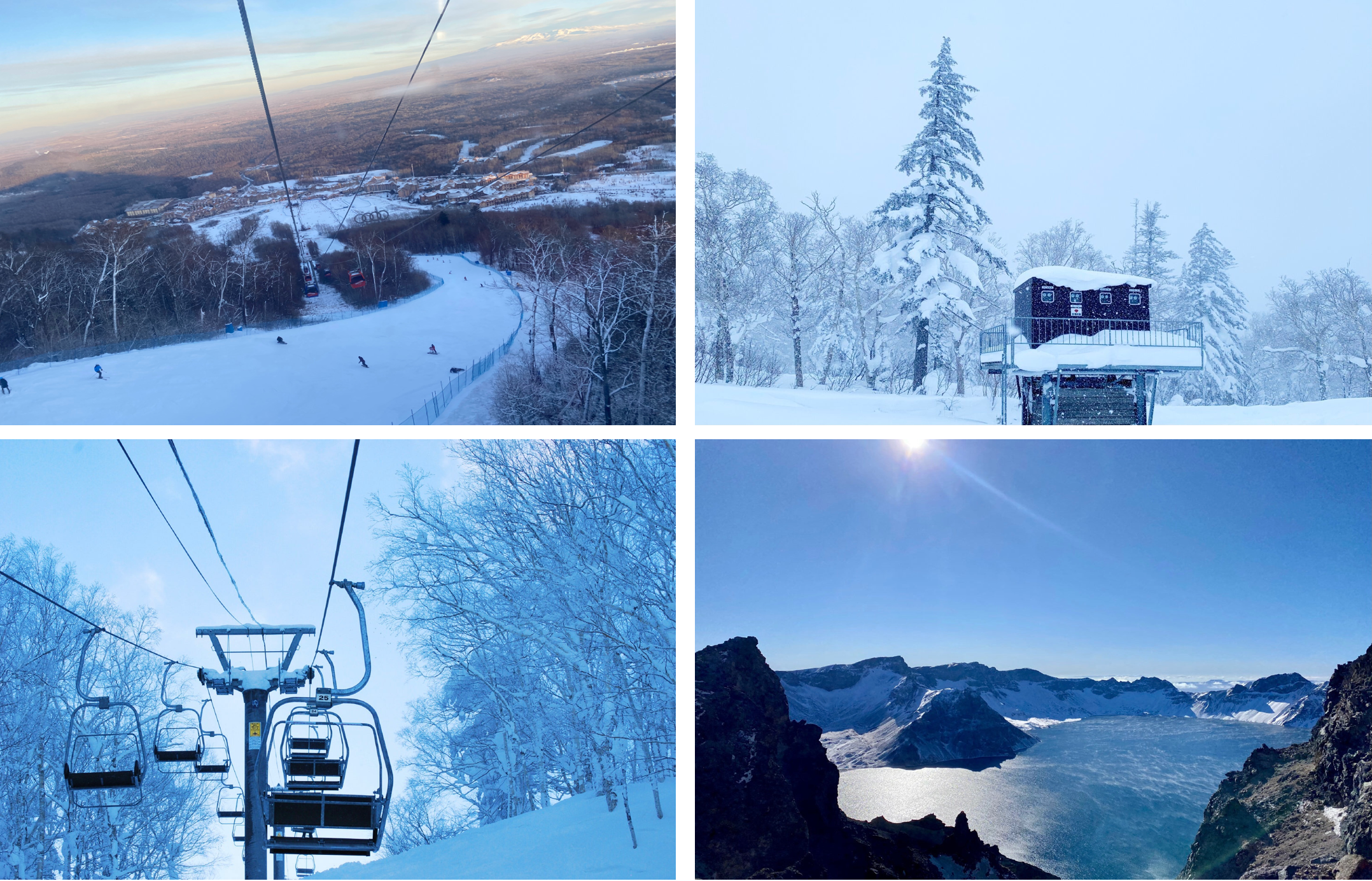 Beidahu Ski Resort
The Club Med Beidahu is located in Jilin Province. Since Jilin is an important town for the development of Chinese movies, it combines various movies concepts as well elements of modernity. The resort in Beidahu can satisfy the different needs of skiers. There are 16 ski trails with the best quality ski facilities and professional ski instructors. You can also find the scenic highlight of Songhuahu National Park.
Airport: Changchun Longjia International Airport
Transportation: around  2-hour ( 128 km) by car from airport

Skiing season:

Mid-November to Mid-February

Elevation: 520 m – 1,370 m
Features: nice snow quality, training center for national ski sports, relatively cheap, less crowded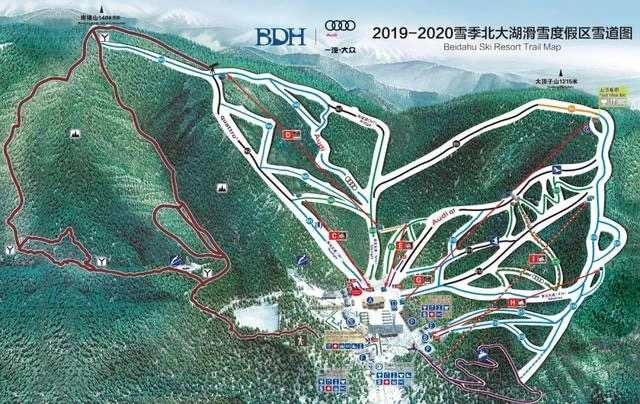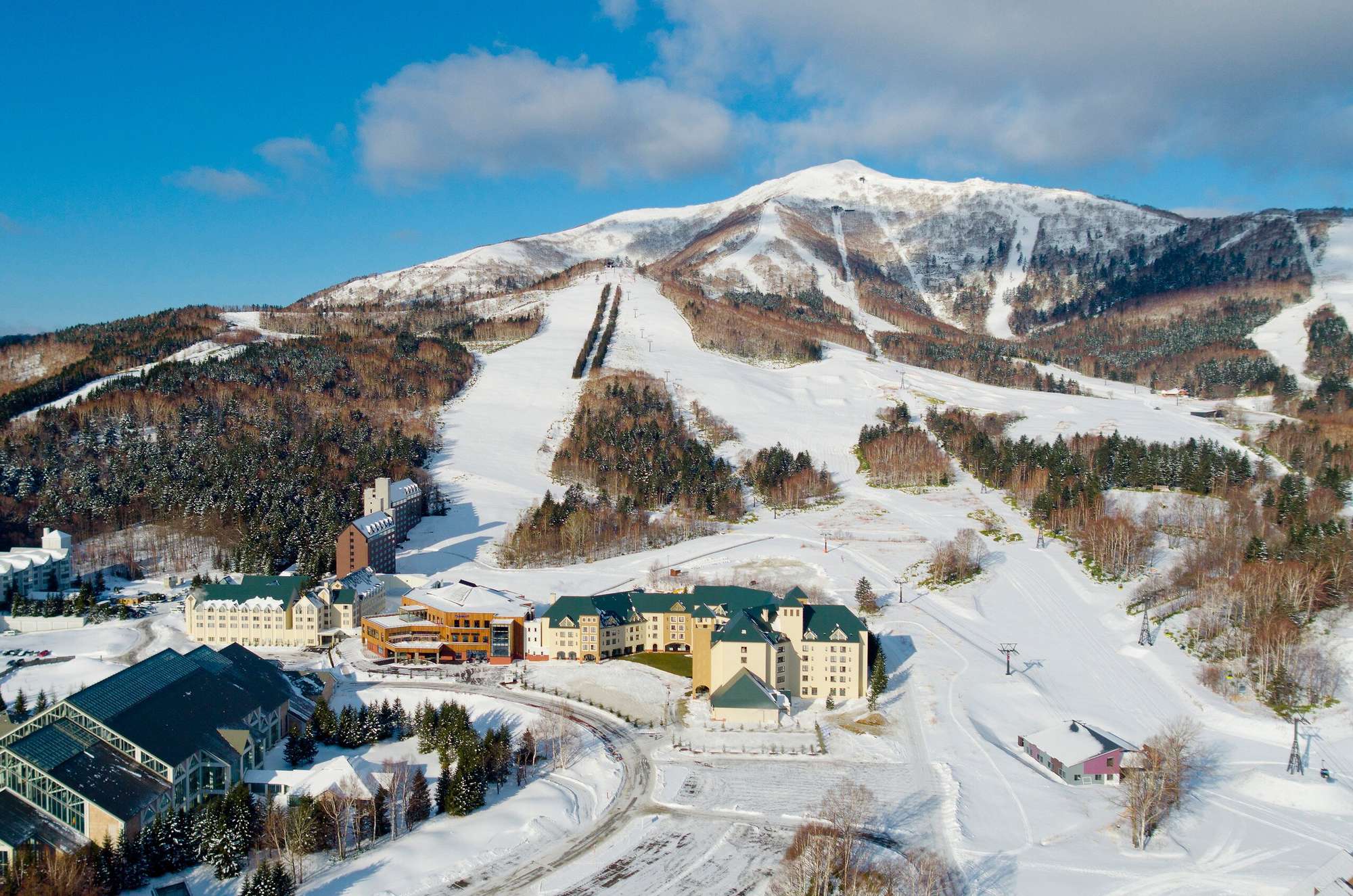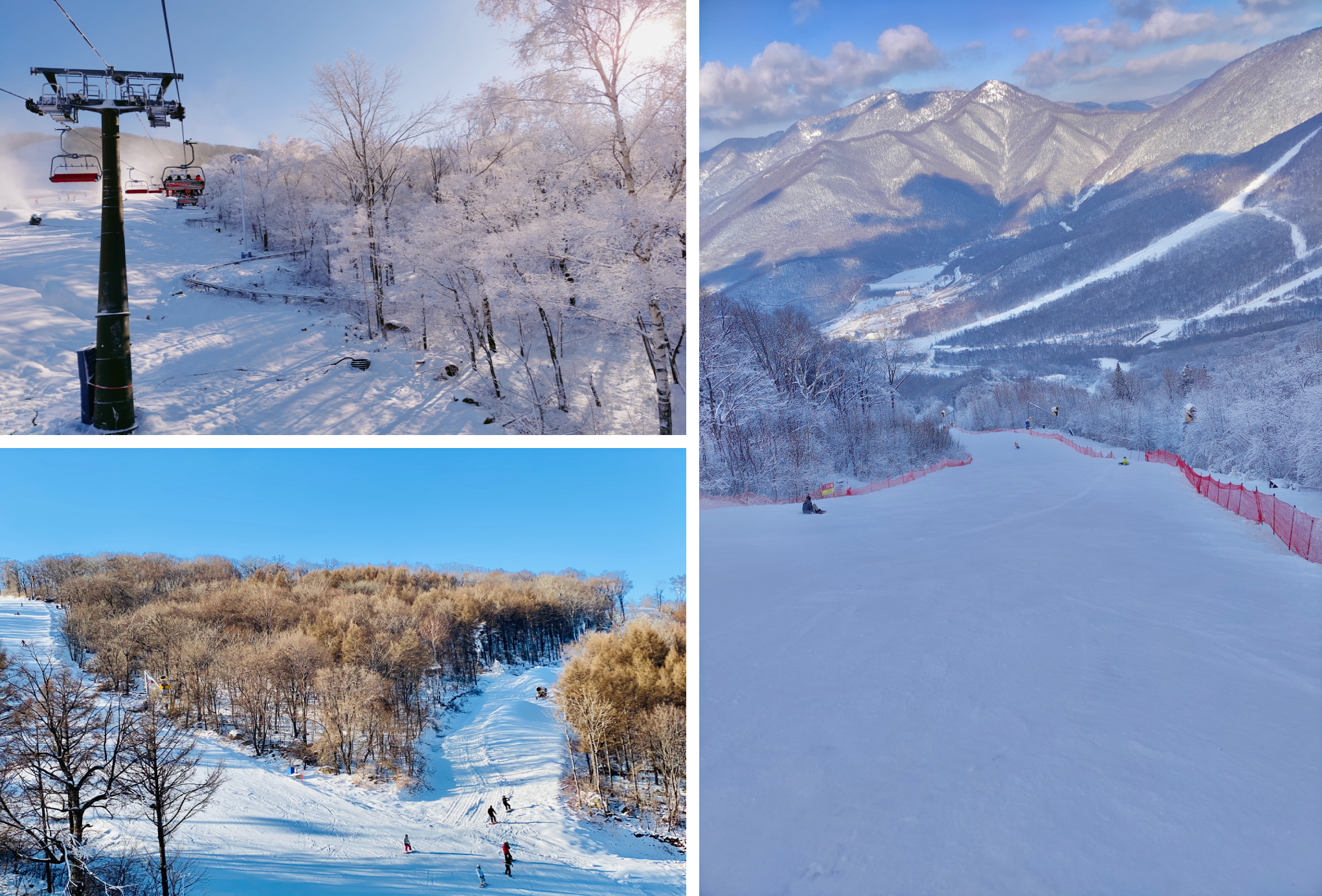 Thaiwoo Ski Resort
Located in the Chongli District of Zhangjiakou City, Hebeu Province, Thaiwoo Ski Resort is blessed with the Jade Peak with an altitude of 2,160m and a vertical drop of 510m. The resort is planning by the Canadian "ECOSIGN" company. The town currently has 31 snow pistes separated for beginners, intermediate and advanced level. Also, your child (3-16 years old) can enjoy 9 different games at the snow playground. Besides skiing, the resort has an abundance variety of food, entertainment and accommodation.
Airport: Beijing Capital International Airport
Transportation: around  3-hour ( 262 km) by car from Beijing
Skiing season: late November to late March
Elevation: 1,650 – 2,160 m
Features: Night view, one of the 2022 Beijing Winter Olympic Games venues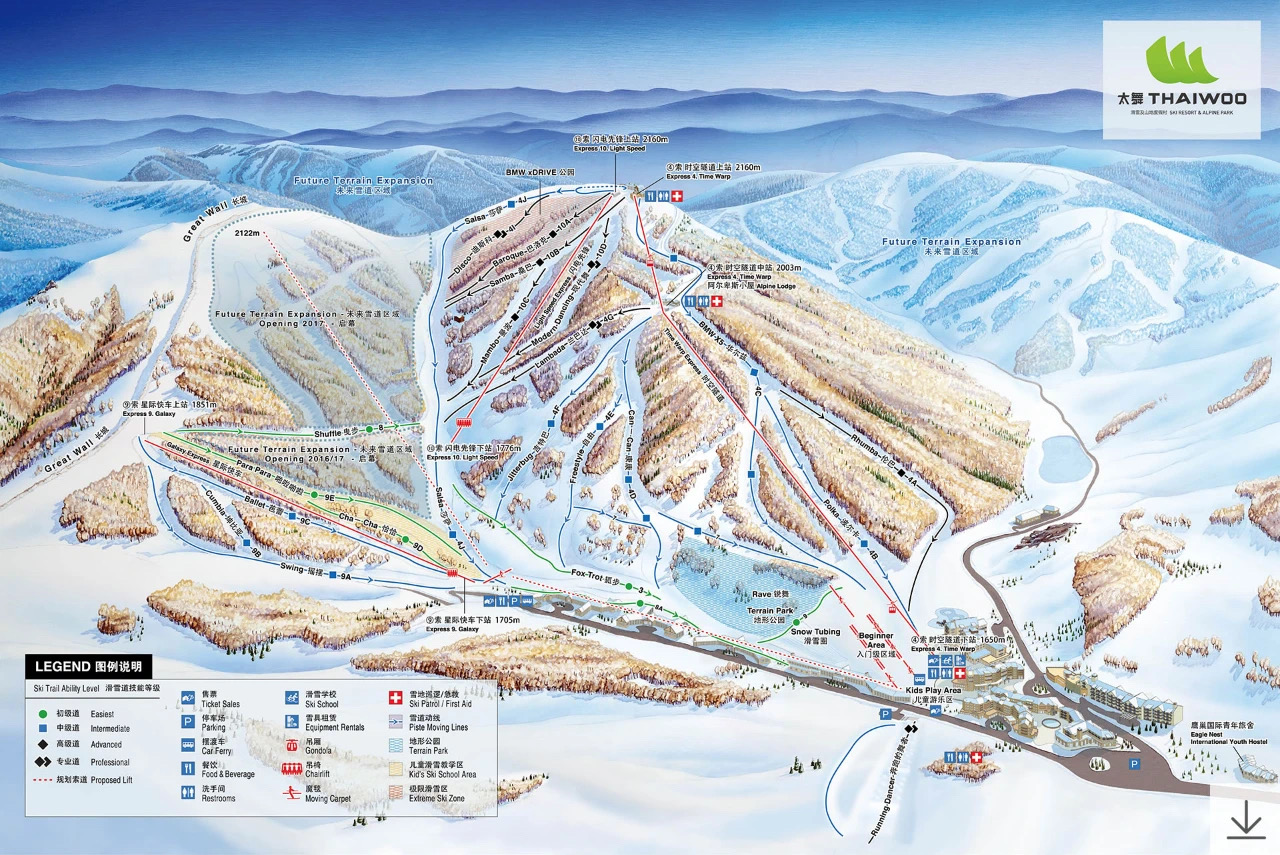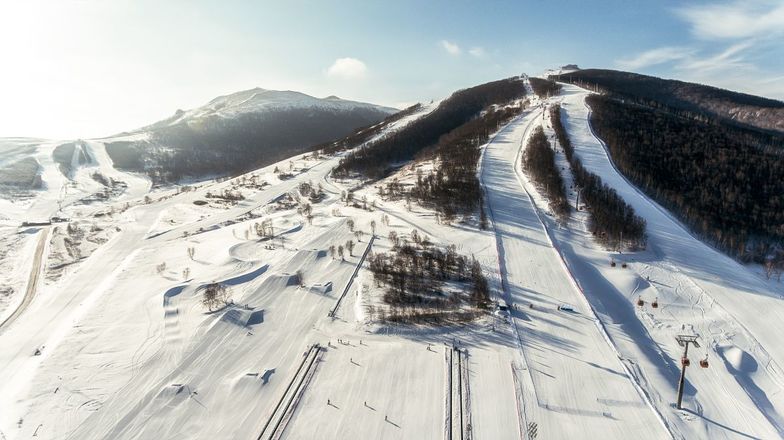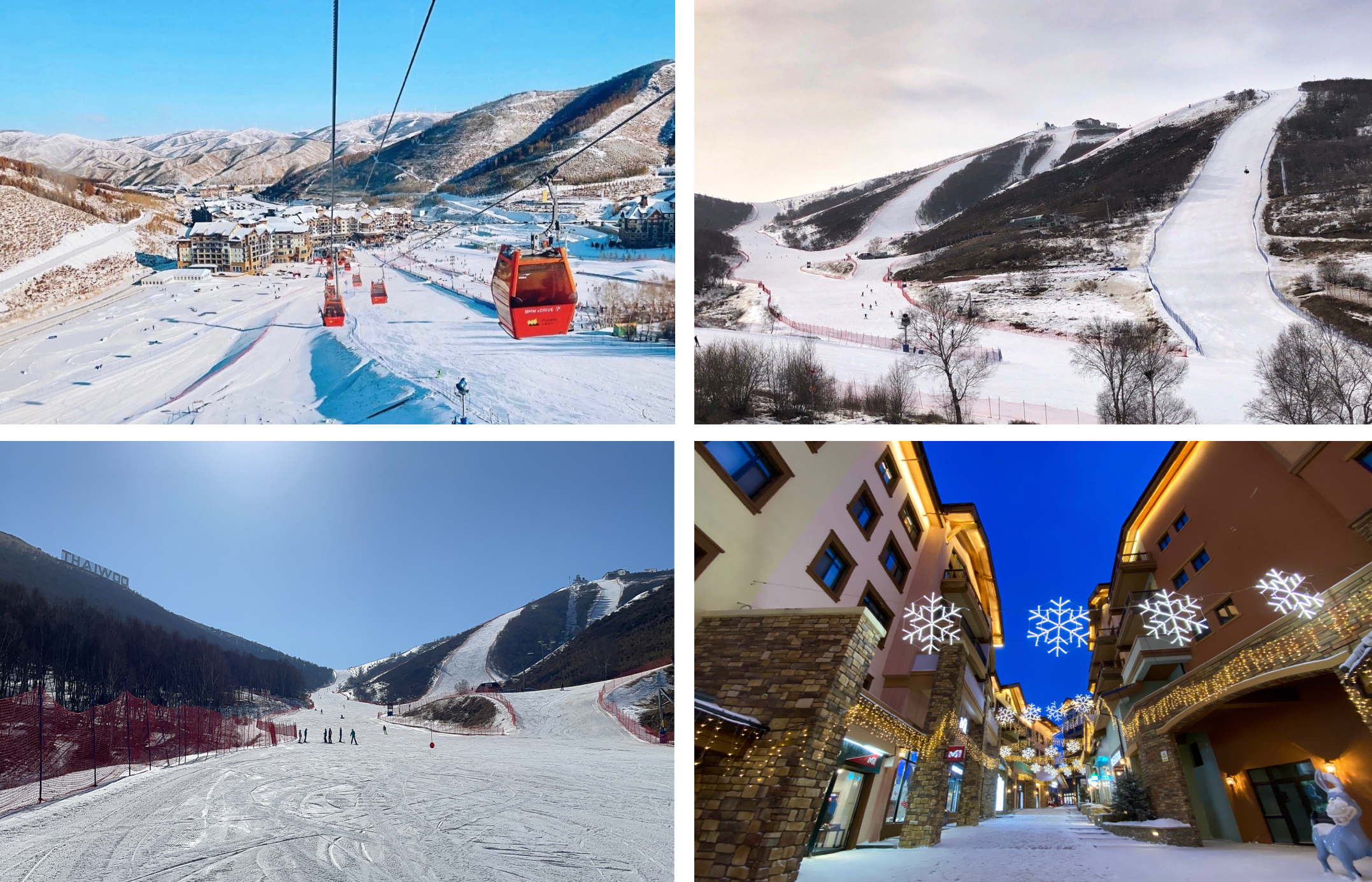 Xiling Ski Resort
Xiling Snow Mountain Ski Resort is the largest natural ski resort in Chengdu City, Sichuan Province. It is equipped  with beginners, intermediate level, advanced skiing courses and more than 20 snow activities. It's designed into 5 primary ski trails (total length 3 kilometers) and 1 intermediate ski trail (2 kilometers). If you would like to enjoy a 2 to 3 days skiing, then here is the place you can add to your travel plan.
Airport: Chengdu Shuangliu International Airport
Transportation: around  2-hour ( 110 km) by car from Chengdu
Skiing season: November to late March

Elevation: 2,100 – 2,800 m

Features: mountain ski resort, close to Chengdu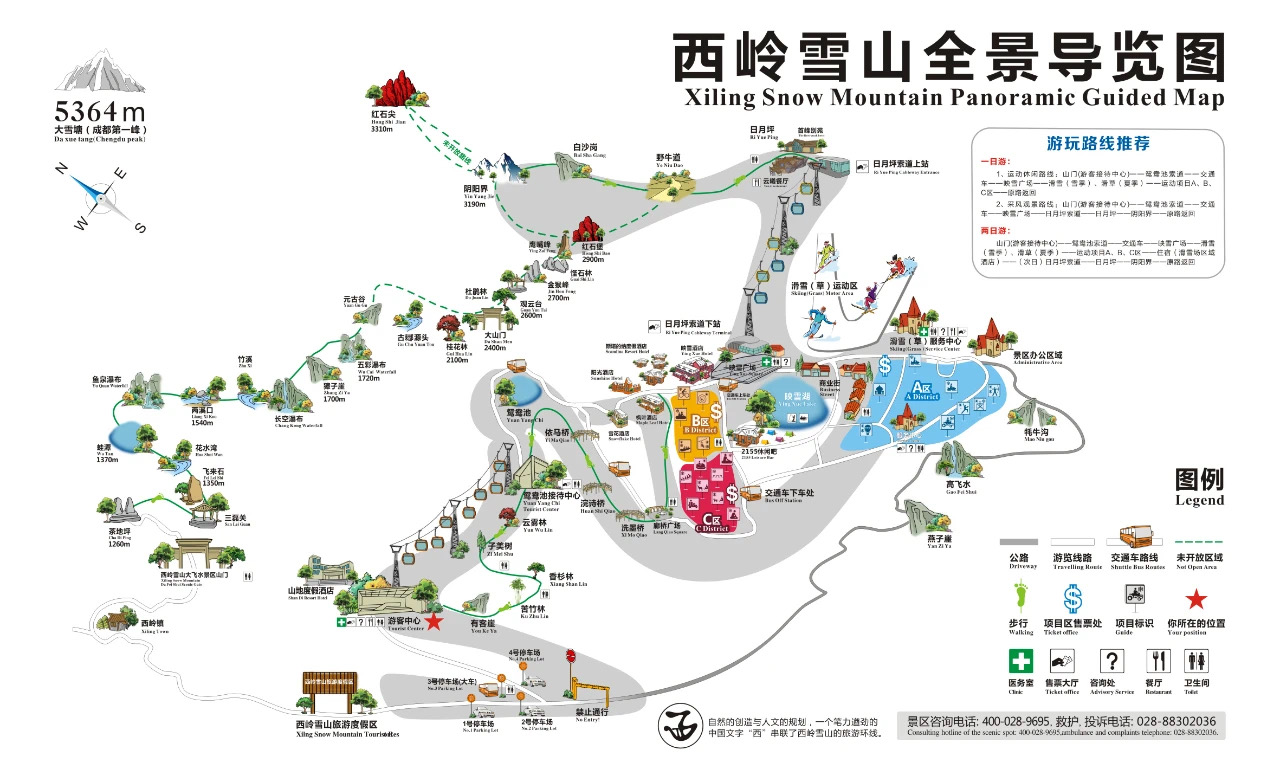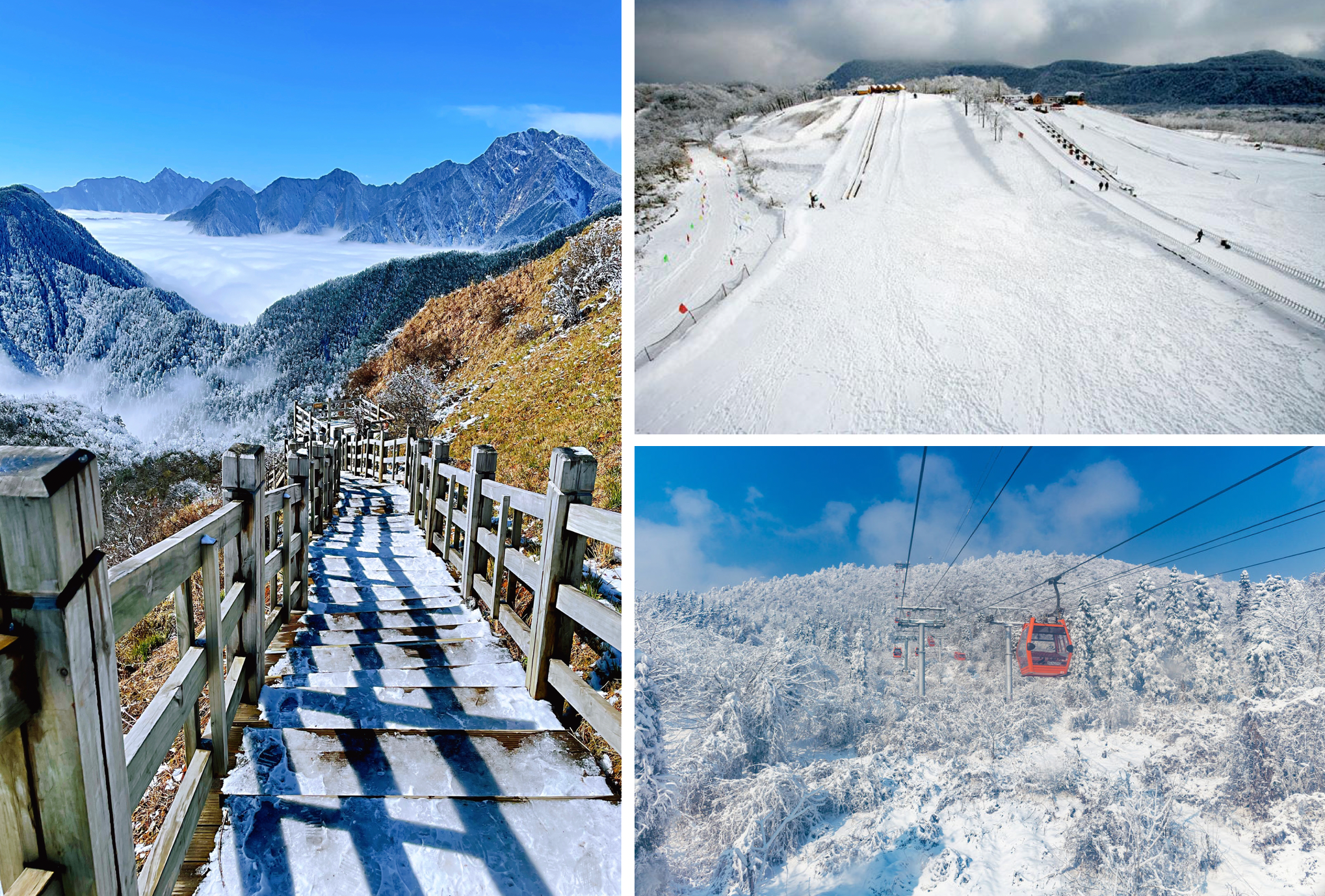 Tianshan Mountain International Ski Resort
Tianshan International Ski Resort is the largest resort in Xinjiang Province, located at the foot of Heavenly Lake of Tianshan. With a total length of 4.4 km, there are three independent ski trails that extend down the Tianshan Mountains. Its Track 1 is 1.8 km long, the longest professional ski track in Xinjiang. In addition, the ski resort offers freestyle jumping, alpine skiing, horse riding, and many other interesting snow activities.
Airport: Urumqi Diwopu International Airport
Transportation: around 1.5-hour ( 90 km) by car from Urumqi
Skiing season: December to March
Elevation: 3,450 m
Features: one of the most picturesque mountain in China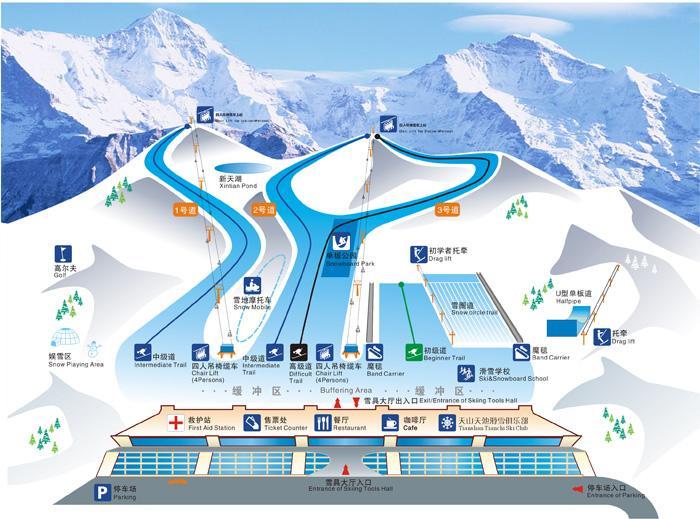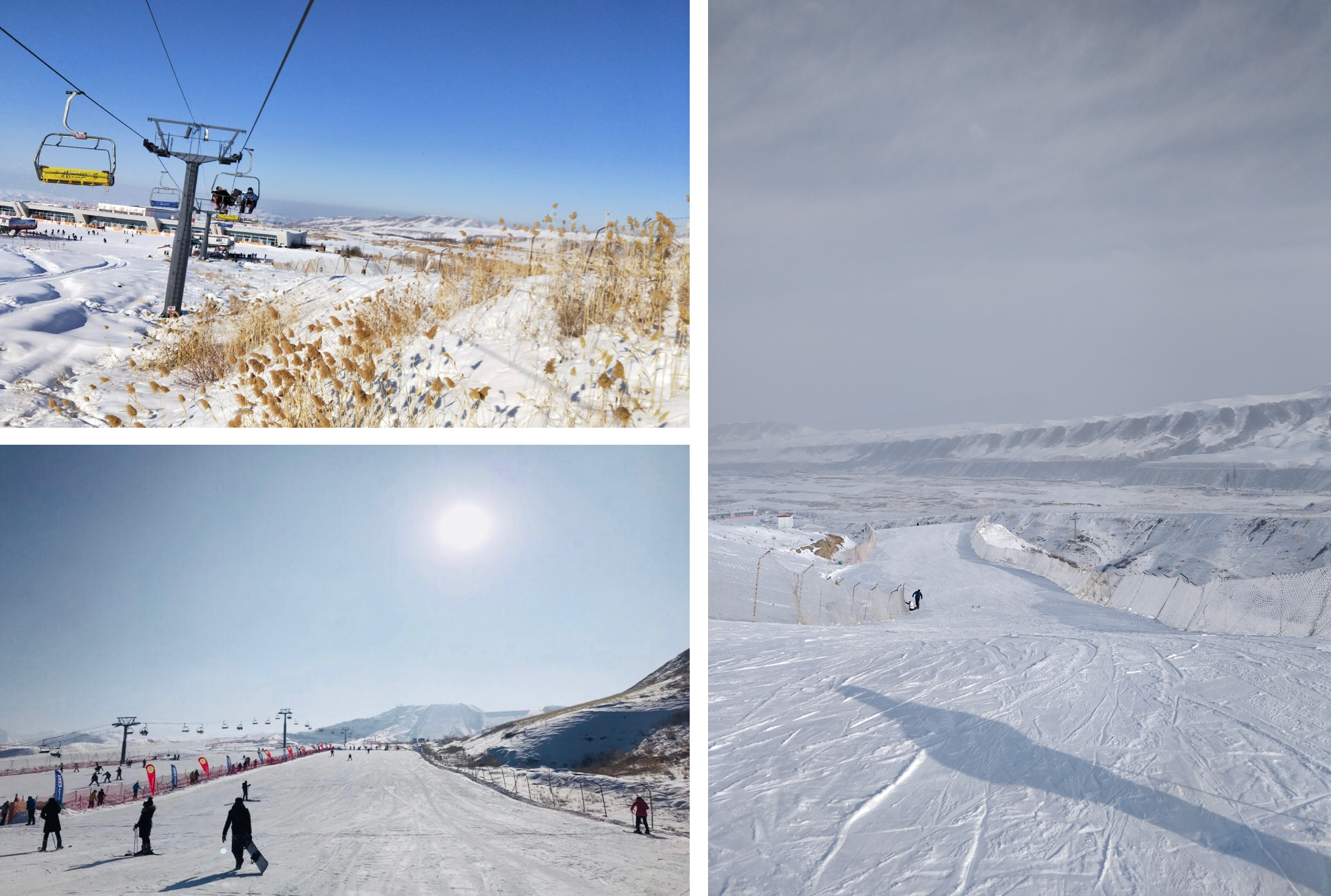 If you are a winter sports enthusiast, this winter try to visit one of them! Feel free to chat with our travel consultants, they will help you get a tailor-made tour based on your needs! BOOK NOW!