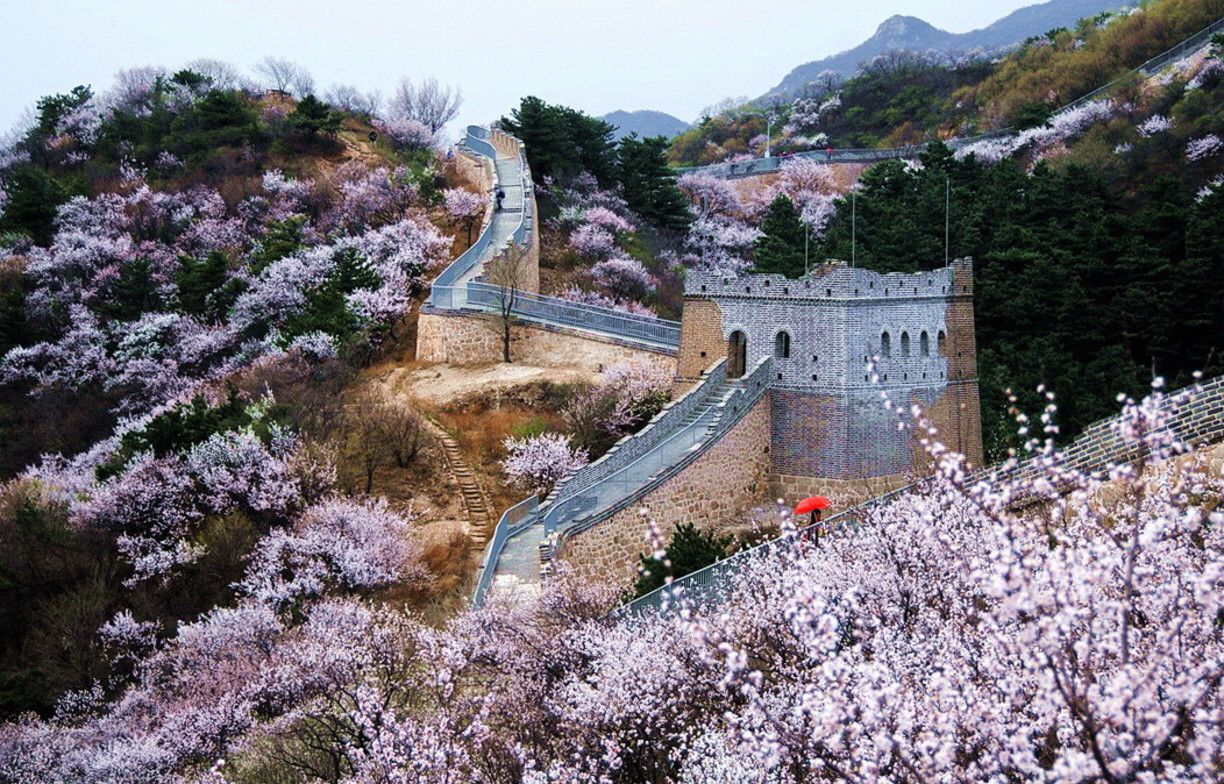 Beautiful China Destinations to Visit in Spring
As more of China's travel restrictions lift over the spring, many of you are gearing up to get out and about. With that in mind we have put together this updated list to some of the best China spring destinations, highlighting top spots for interesting activities, scenic walks and spotting flower blossoms! Hopefully, you'll be inspired to visit somewhere new, or maybe be reminded of a China destination you once fell in love with!
Chongqing – Enjoy the kiting fun with your loved one
In the early spring, the temperature in Chongqing gradually warms up, and the mountain city under the warm sun is full of plum blossoms. You will be embraced by the fragrance of flowers during your one-day Chongqing city tour including the spot of Yangtze River Cableway, Ciqikou Ancient Town, Hongya Cave and so on. The fairy-tale landscape of Wulong Karst Geological Park owns gorges, sinkholes, natural bridges and mossy caves that lie deep within the mountains and are waiting for you to hike them. While Fairy Mountain National Forest Park is where the International Kite Festival is hosted every year, being a place with a vast grassland to enjoy kiting and picnic.  (Read the article: Chongqing – urban of the cradle for nature and Sichuan cuisine)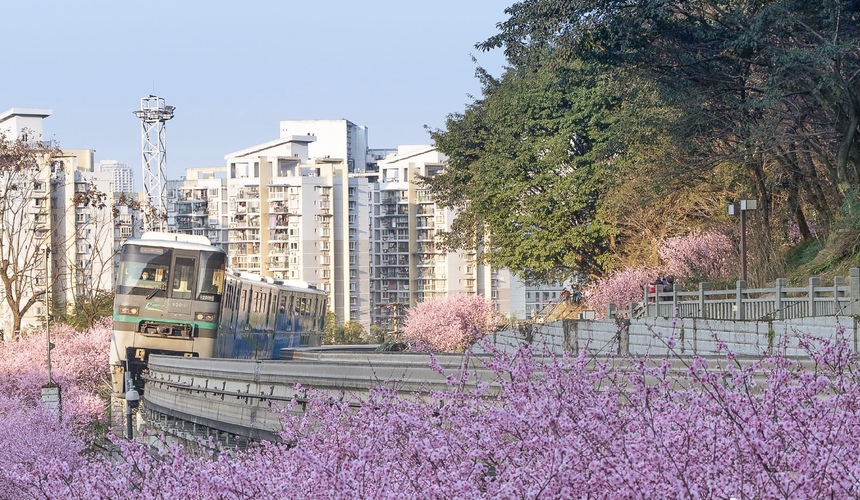 Luoyang – Admire China national flower of peony
Besides exploring the birthplace of Chinese Zen Buddhism and Shaolin Kung Fu, Luoyang is renowned as being 'the city of peonies' in spring. From parks to mountains, there are many places that allow you to immerse in the beauty of peonies. Believe it or not, Laojun Mountain gets the best out of other mountains for its lush green and colorful wildflower. The sunrise is stunning and the sea of clouds under you makes you feel like you're flying.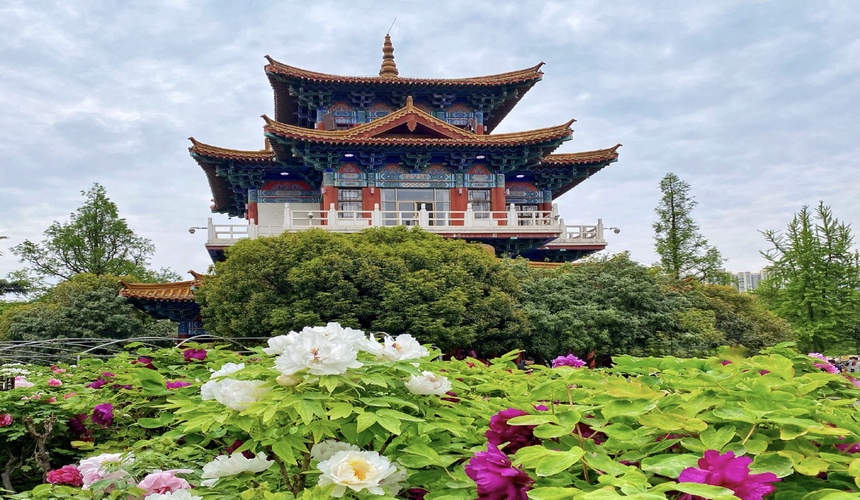 Qinghai – Biking along fabulous pure lakes on the plateau
When rape flowers bloom all over the fields with the deep blue sky as a background you can definitely know spring is here. Biking around Qinghai Lake combined with bird watching is the most popular activity to do during this flower season. It might be a bit inconvenient to travel to this off-the-beaten-track province, but that is part of what makes the province so very special: seclusion is everywhere. This place offers you an adventure trip you may need with high-plateau vistas, Martian red mountains and encounters with remote communities of China's ethnic minorities. (Read the article: Qinghai – Source of Three Rivers in China)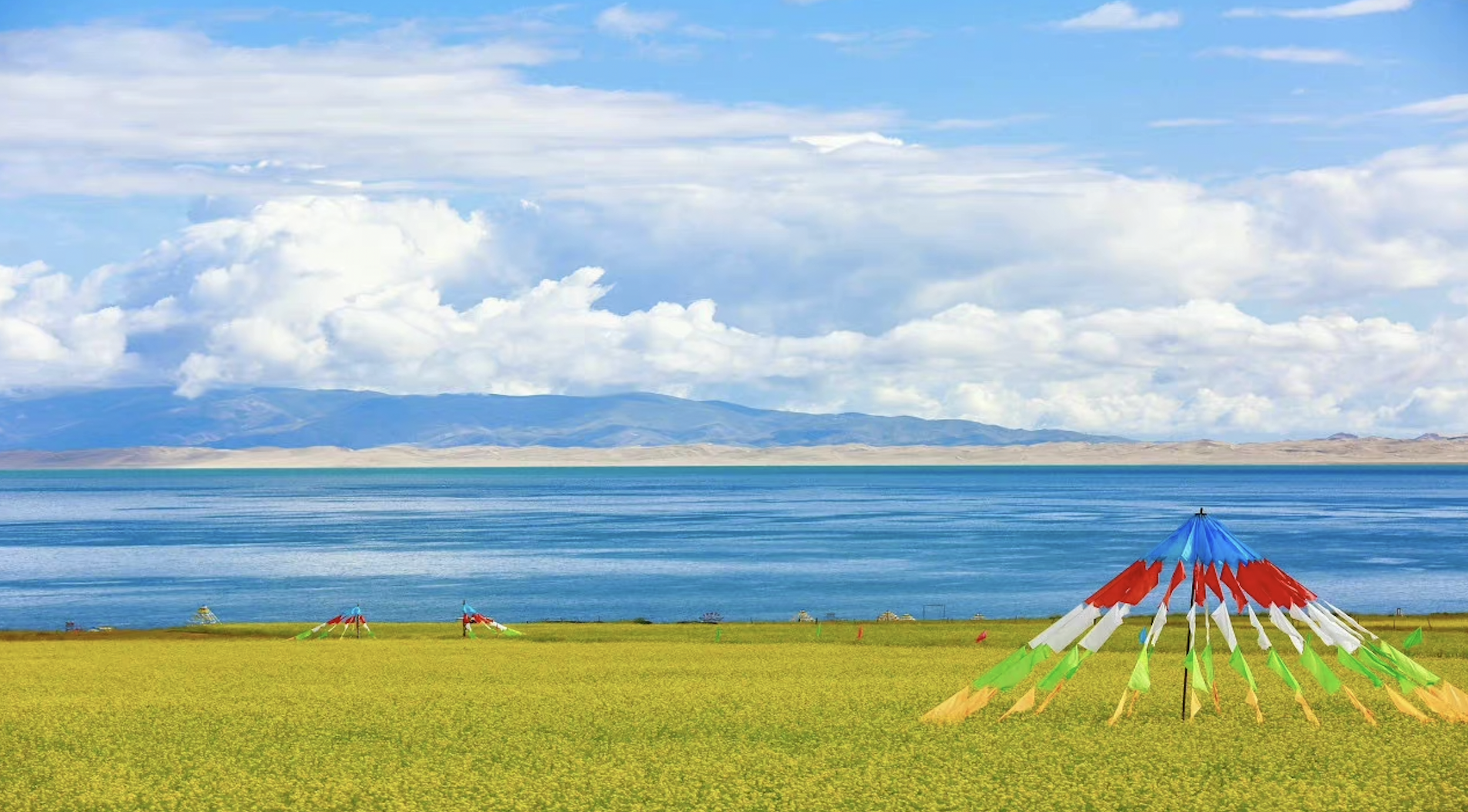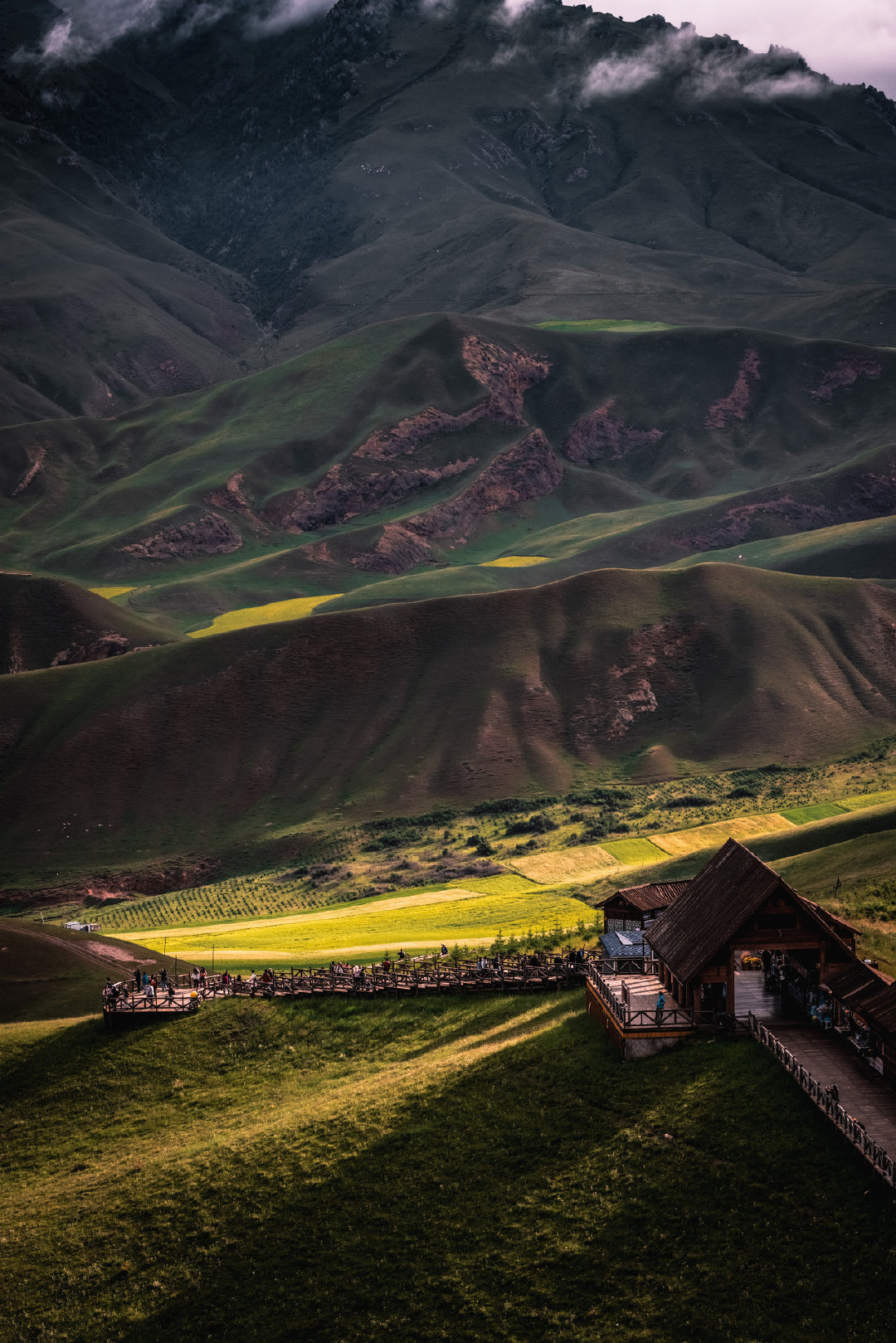 Xiamen – Relieve stress by strolling seaside promenade
One of the star coastline destinations, the endless beaches, harbors and rolling countryside of Xiamen will take your stress away in an instant. The historic international settlement Kulangsu is full of a mixture of different architectural styles including Traditional Southern Fujian Style, Western Classical Revival Style and Veranda Colonial Style. Away from the coast, the Unesco World Heritage of Tulou Building rise out of the countryside are the housed traditional Hakka and Fujianese communities. Further north, the Wuyi Mountain offers hiking opportunities and a memorable river cruise on bamboo rafts. (Read the article: Fujian – A pearl on southeastern coast of China)


Yunnan – Soak in abundant flora and fauna
From snow-capped mountains to towns that have stayed the same through the centuries, and charm rice terraces amongst vibrant lush landscapes, there's something special in this southwestern Chinese province for your spring trip. For flower lovers and photographers, Kunming is the city that stands out in spring. The golden fields of Luoping are truly a real paradise for anyone who loves nature. The landscape is dotted with hundreds of karst hills and vast Rapeseed flowers. (Read the article: A ultimate Yunnan travel guide for you!)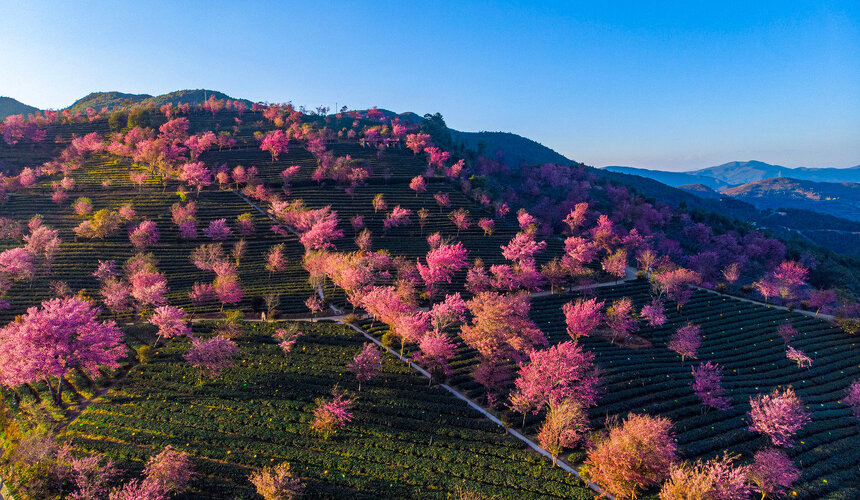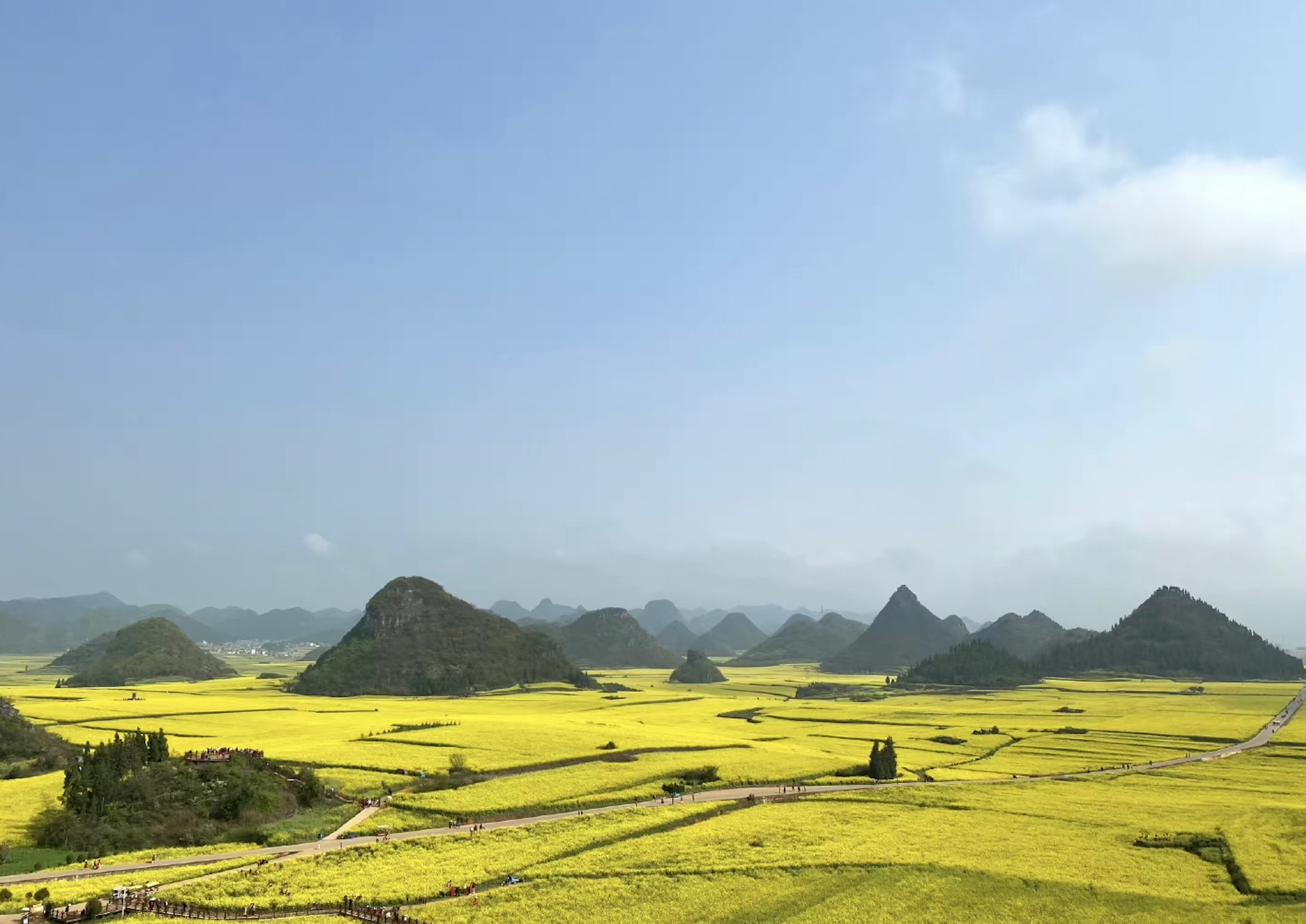 Yangshuo – Relax in the endless karst mountains
Yangshuo is made up of a mix of rivers, karst mountains and fields, it's a truly gorgeous place to explore, as you visit the villages dotted throughout the boundaries of the Yulong River Park. Slow down your trip by taking a bamboo-raft ride or cycling through the dreamy valleys. In the evening, West Street is all thumping music and bristling with food. Pick a rooftop bar and behold the ethereal beauty of the surrounding karsts, with their peaks lit up by searchlights. (Read the article: 7 Wonderful Hotels in Guilin, Yangshuo and Longsheng)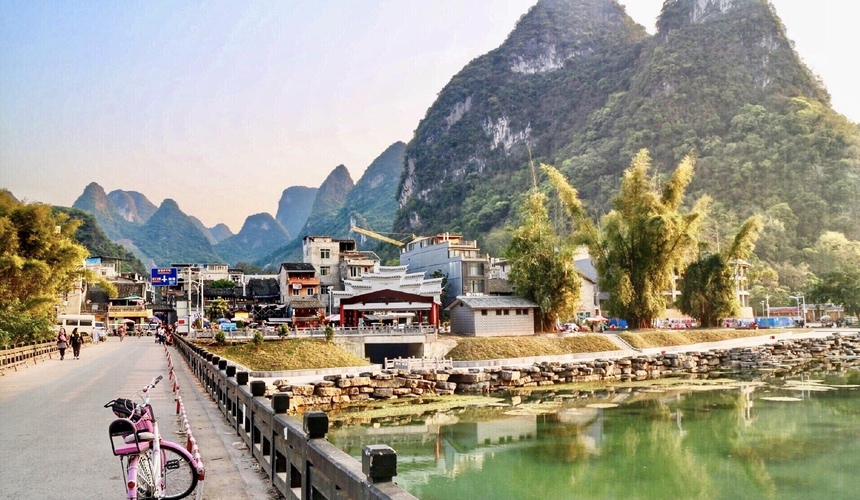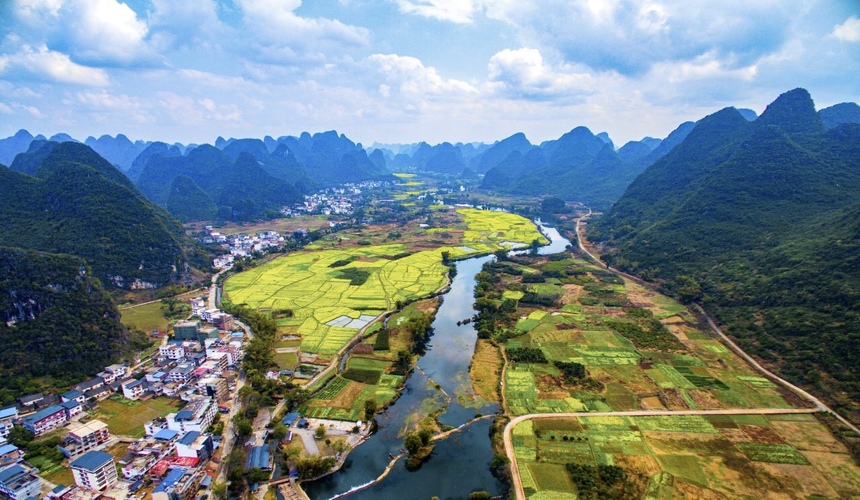 Guizhou – Explore a collection of massive nature and culture
Every year around early April more than 50,000 cherry trees bloom along the lake at the Pingba Farm. You can visit not only the pink Cherry flower but also the nearby enormous tea plantation. You can watch the farmers picking the leaves, and sample various kinds of the product in the tea house. There is no debate that Guizhou has a lot to offer, from the mythic scroll-painting natural landscape to the diverse cultures of Dong and Miao villages. Also, an unspoiled mountain such as Fanjing is a perfect place for hiking. (Read the article: Guizhou – Off the beaten track villages and natural landscape!)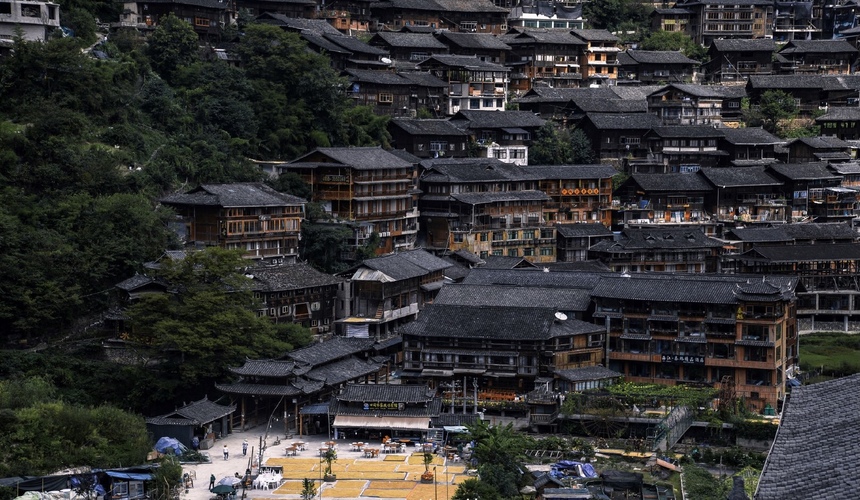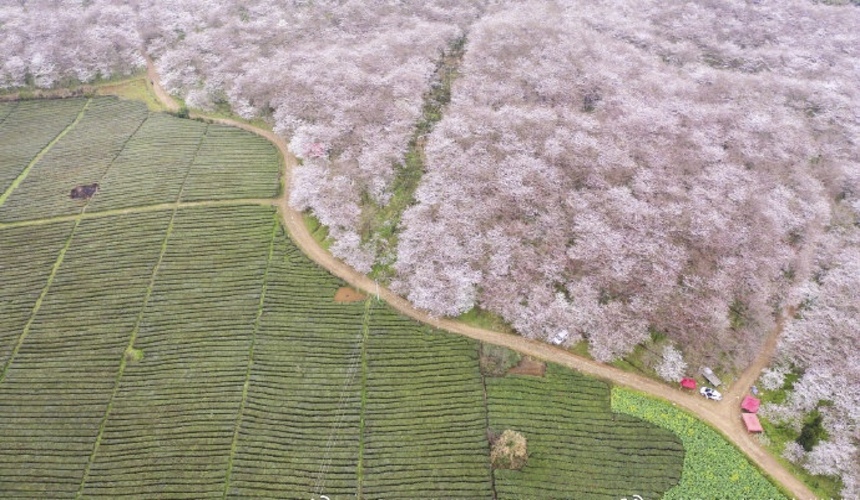 Tibet – Dreamy place to see Peach blossoms
Spring is the season that can make your Tibet trip more special than others. Starting from the end of March to early May Nyingchi Area in east Tibet will turn the hill into a sea of peach blossom. Apart from the peach blossom, you can also get a chance to learn more about the unique Tibetan ethnic culture through their singing and dancing performances. Tibet can also offer you fabulous monasteries, breathtaking high-altitude hike experience, beautiful views of the Everest Mountain and friendly Tibet cultures you will ever encounter.  (Read the article: Tibet – The Rooftop of The World!)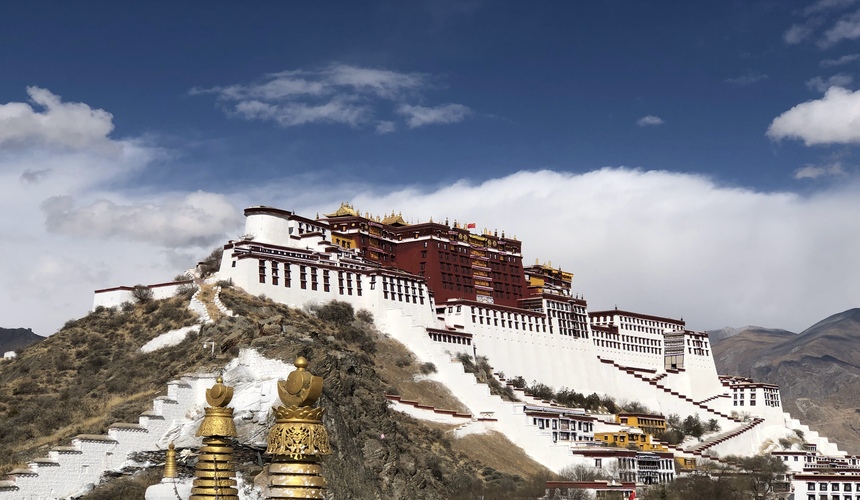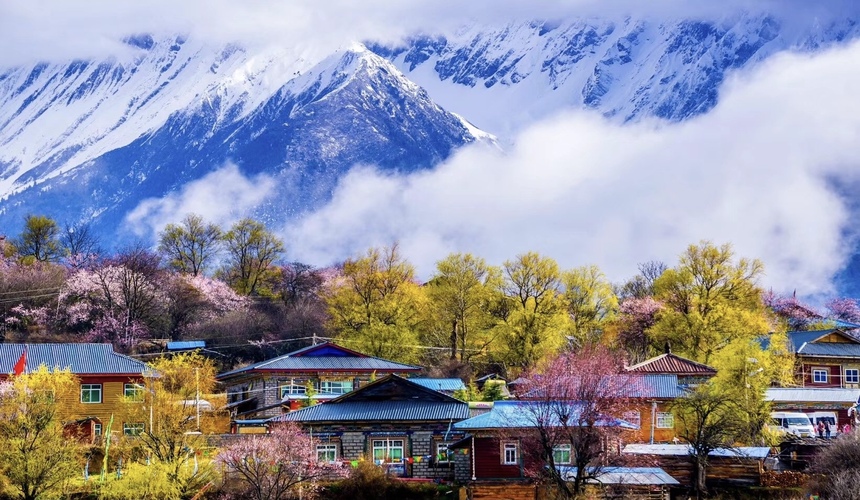 Haven't decided yet where to travel this spring? Please feel free to chat with our travel consultants and tailor-made your special itinerary! BOOK NOW!