Club Med's New All-inclusive Resort in China
After months of announcements, Club Med Joyview Hangzhou Qiandao Lake will officially open its doors on June 16th. A brand new all-inclusive lakeside resort that is about 3-hour distance from Shanghai by bullet train. Club Med Joyview Hangzhou Qiandao Lake is located exclusively in the middle of Qiandao Lake, the most beautiful corner of Hanzhou, the lake of a thousand islands. With restful bedrooms, delicious fine dining inspired by fresh local produces and indulgent treatments in the spa, the resort seamless blend of Chinese Hui-house character and contemporary luxury will make you feel completely at home – whether taking tea in the conservatory, relaxing in the pool or enjoying a glass of Champagne on the lake terrace.
Key features
Ahava set up counters in Club Med Spa which is an Israeli beauty brand known for extracting minerals and botanicals from the Dead Sea to enrich its skincare formulas.

A 278 m² indoor stadium including basketball court, rock climbing, table tennis, badminton court and children playground.

10-minute drive to Green 7 Sports Paradise. It's an outdoor survival/adventure camp.

You can bike along the Qiandao Lake, overlook the lake view on Tianyu Mountain and stroll in ancient Cincheon Village.

Experience two local activities "Insect Collector" and "Botanical Dyer". You can find a wide variety of insects around the resort and learn to make taxidermy to preserve short-lived insects. Make natural handkerchiefs using plants from nature.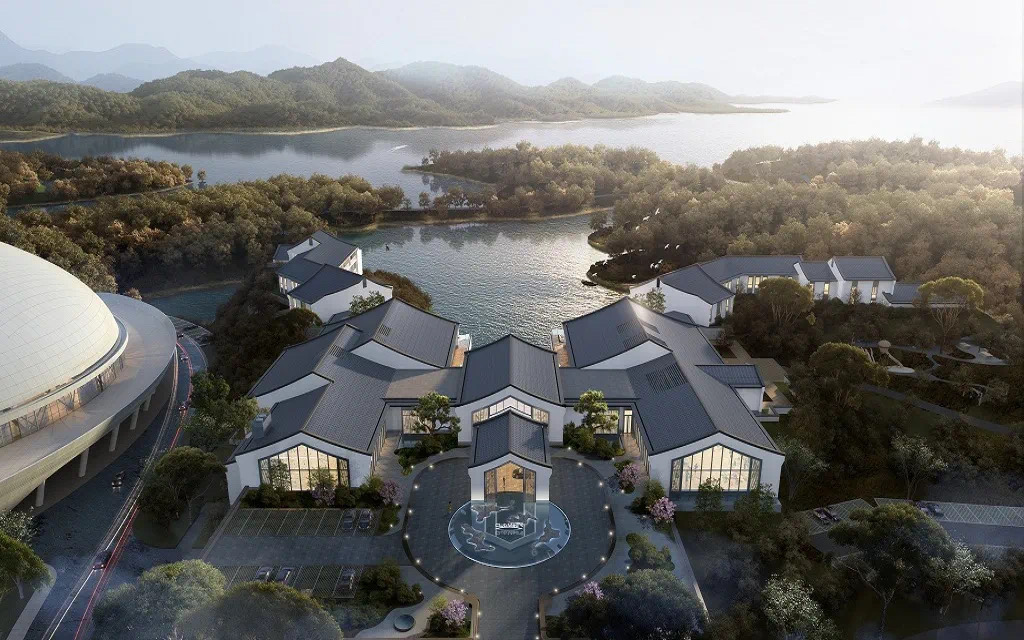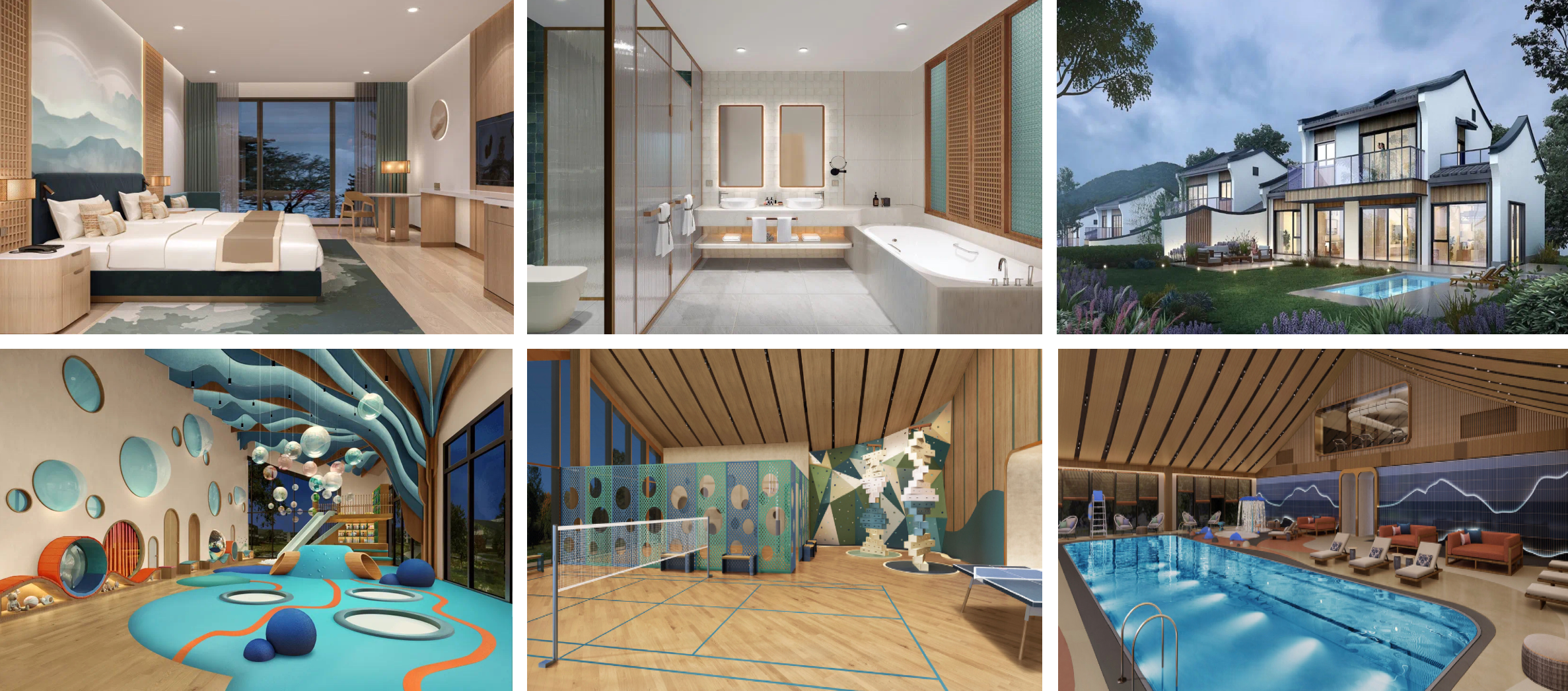 Below you can find other Club Med Resorts in China each one with its own characteristics. Keep scrolling down to check out them.
Club Med Lijiang
Nestled at the foot of the spectacular Jade Dragon Snow Mountain, Club Med Lijiang is the perfect place for families and couples alike to experience the beauty and elegance of this ancient city. The resort design is inspired by Naxi Ethnic Group. You will find carpets and curtains with Naxi national totems as decorations in the hotel. All rooms are equipped with independent balconies which allow you to enjoy the amazing mountain view.
Key features
A 1500 m² indoor water park for children.

Enjoy campfire fun under the Jade Dragon Snow Mountain at night.

Experience local activities of Naxi art and craft, bracelet making or Paper Tiger.

Nearby attractions include Baisha Ancient Town, Black Dragon Pool , Lijiang Ancient Town.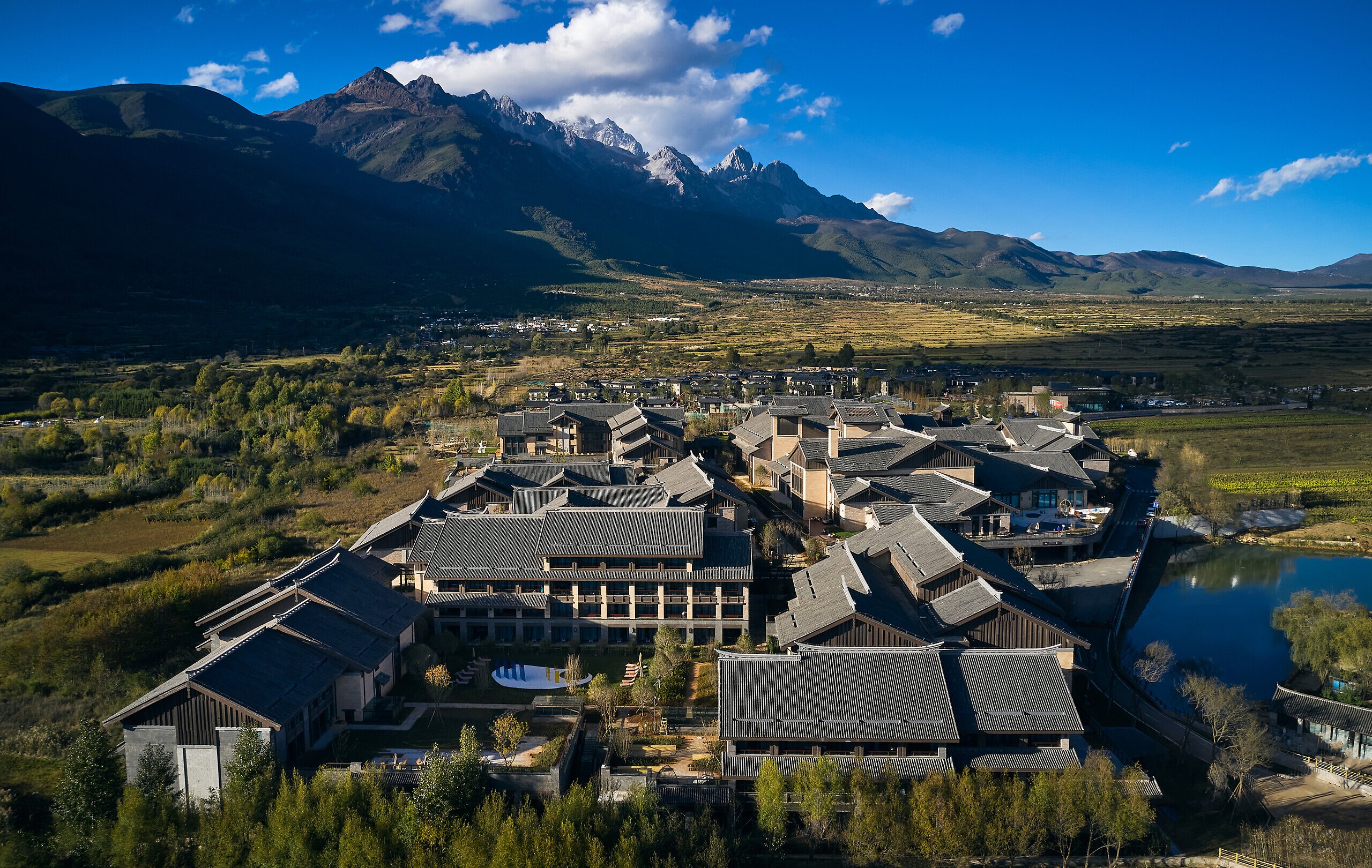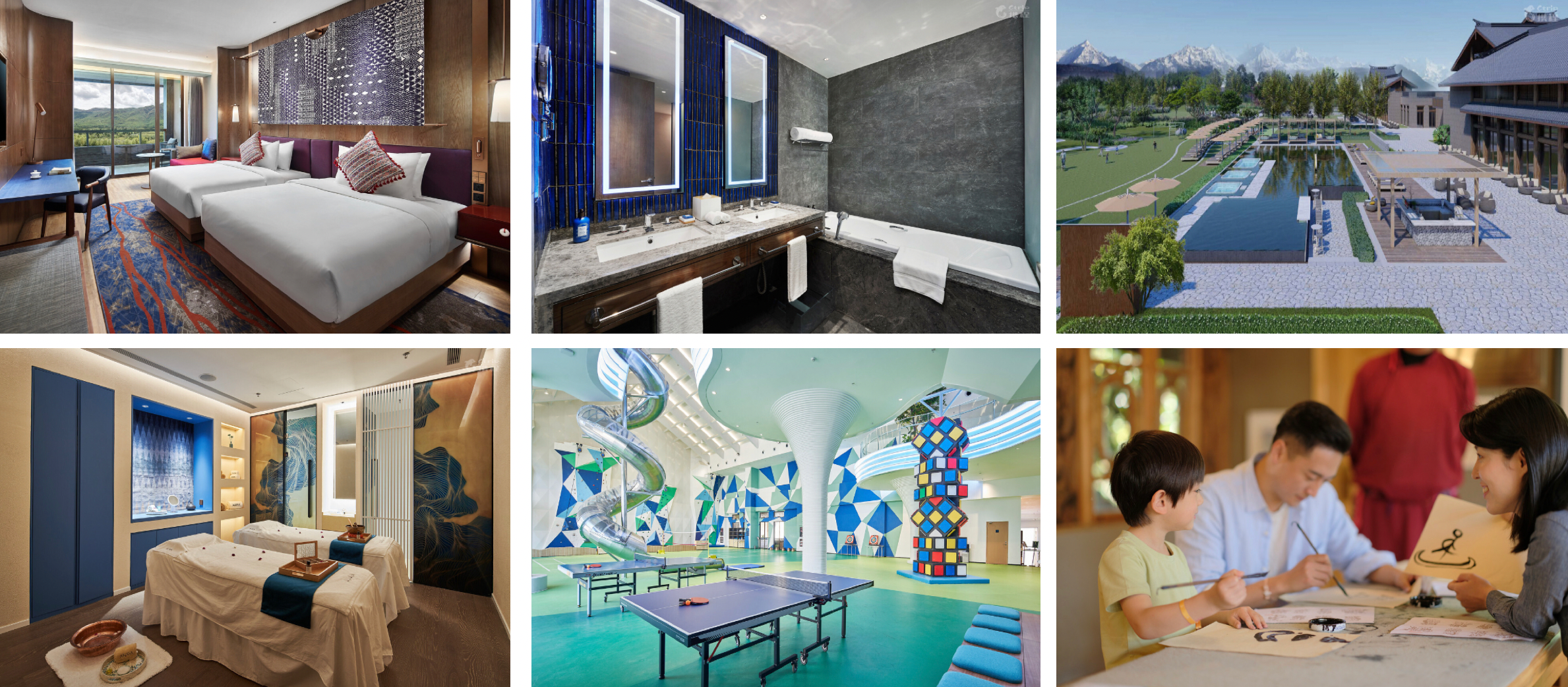 Club Med Joyview Anji
Surrounded by bamboo forests, the Club Med Anji provides everything you need for a quiet rural weekend. You can enjoy mountain waterfalls, charming tea gardens or you can breathe all day long fresh air on the rice terraces.
Key features
2-hour from Shanghai by bullet train.

You can join the "Nature walk" activities or bike around the resort.

Artificial beach inside the resort where you can play beach volleyball or lie under the sun to enjoy a cocktail.

A variety of outdoor activities such as Kayak on the lake (open only in summer), archery, horse riding and so on.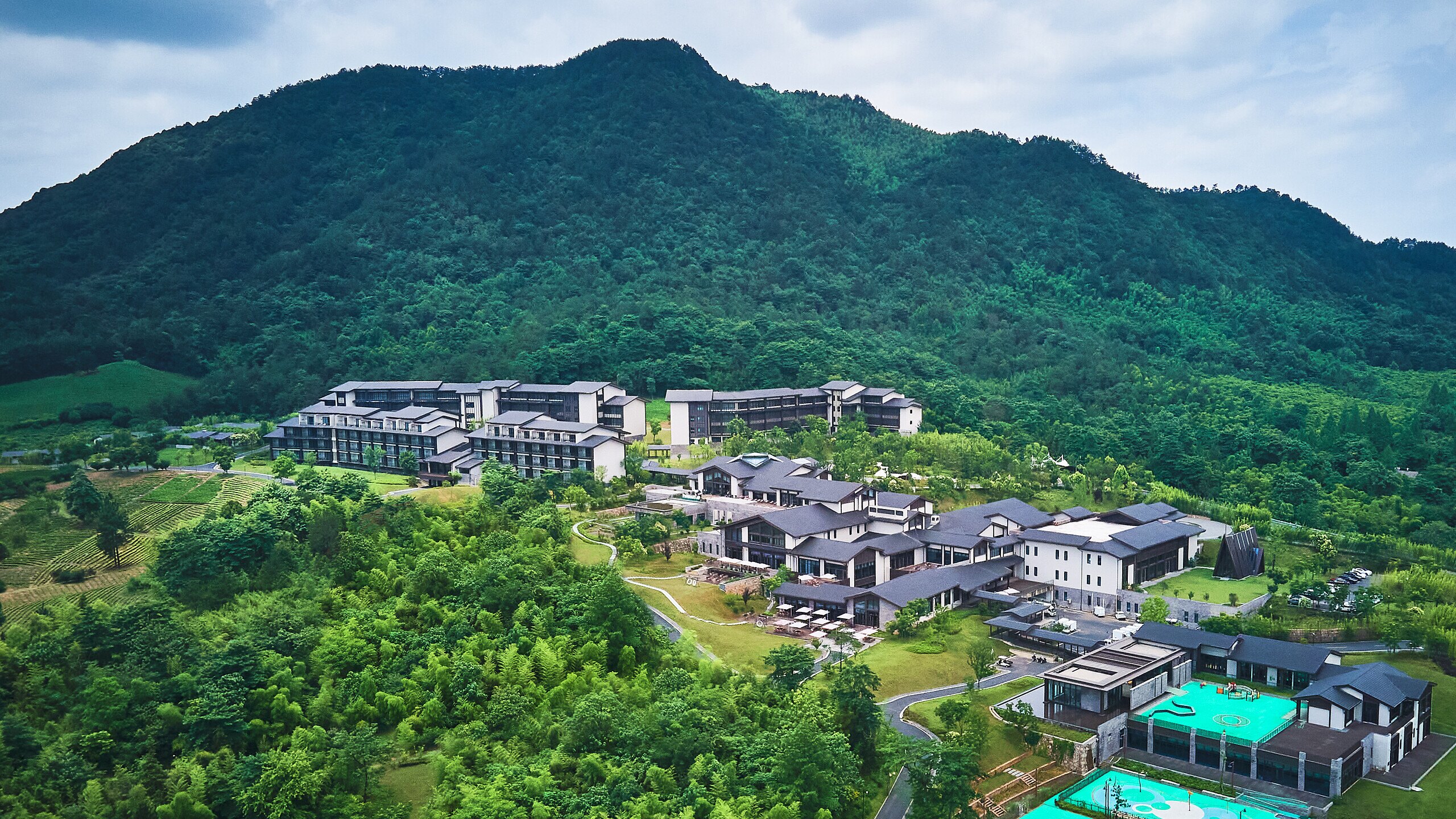 Club Med Joyview Guilin
The first exquisite all-inclusive natural landscape resort in Asia. They provide a range of outdoor activities, so that you can have the most memorable vacation surrounded by this wonderful landscape.
Key features
Artificial beach inside the resort with a pool. In summer they hold some special activities in the pool.

Experience local activities including nature dyeing, hydrolat, eco print and making soap.

Enjoy outdoor activities such as soccer golf, flying trapeze, bungee bounce and rock climbing.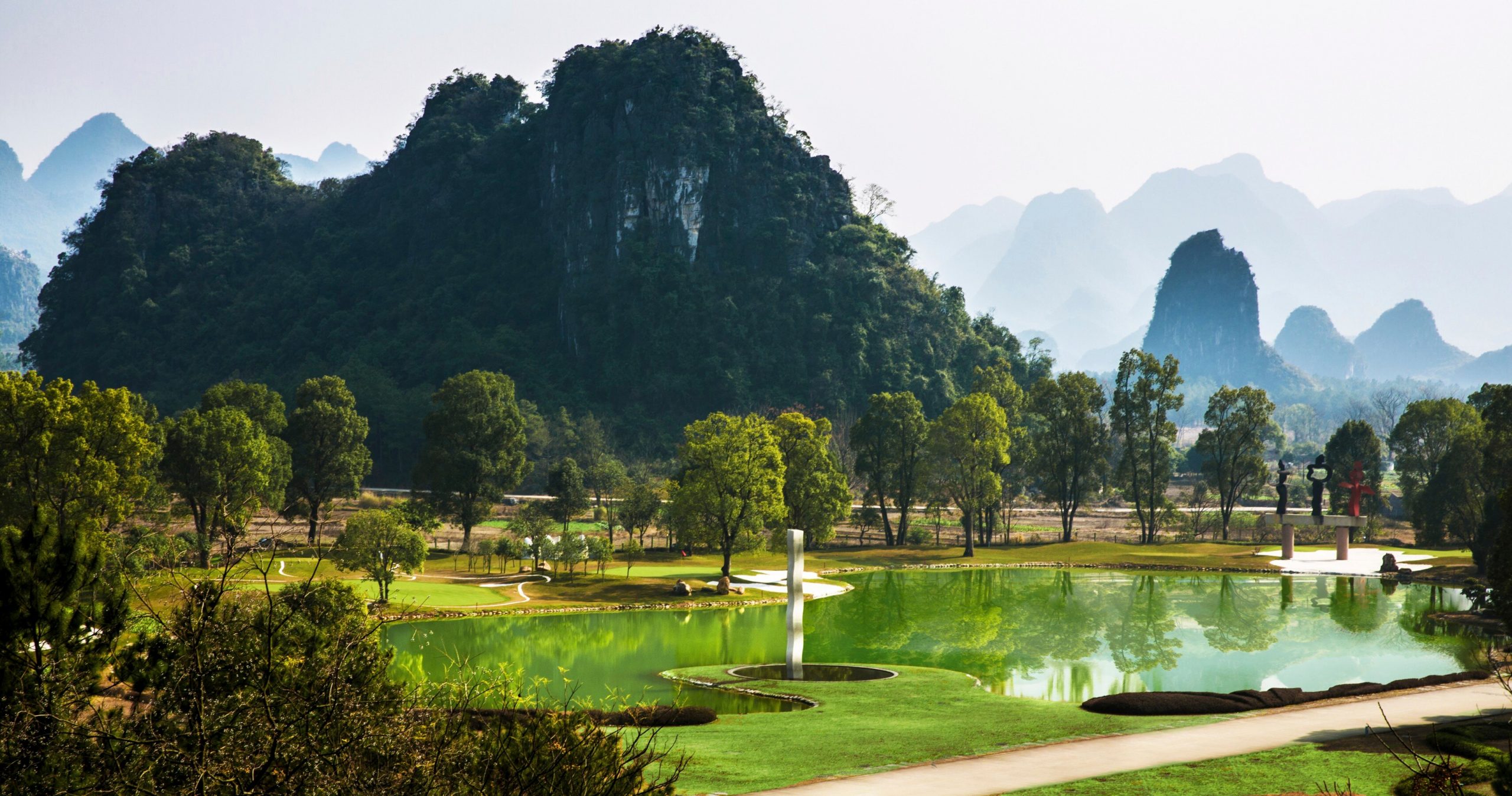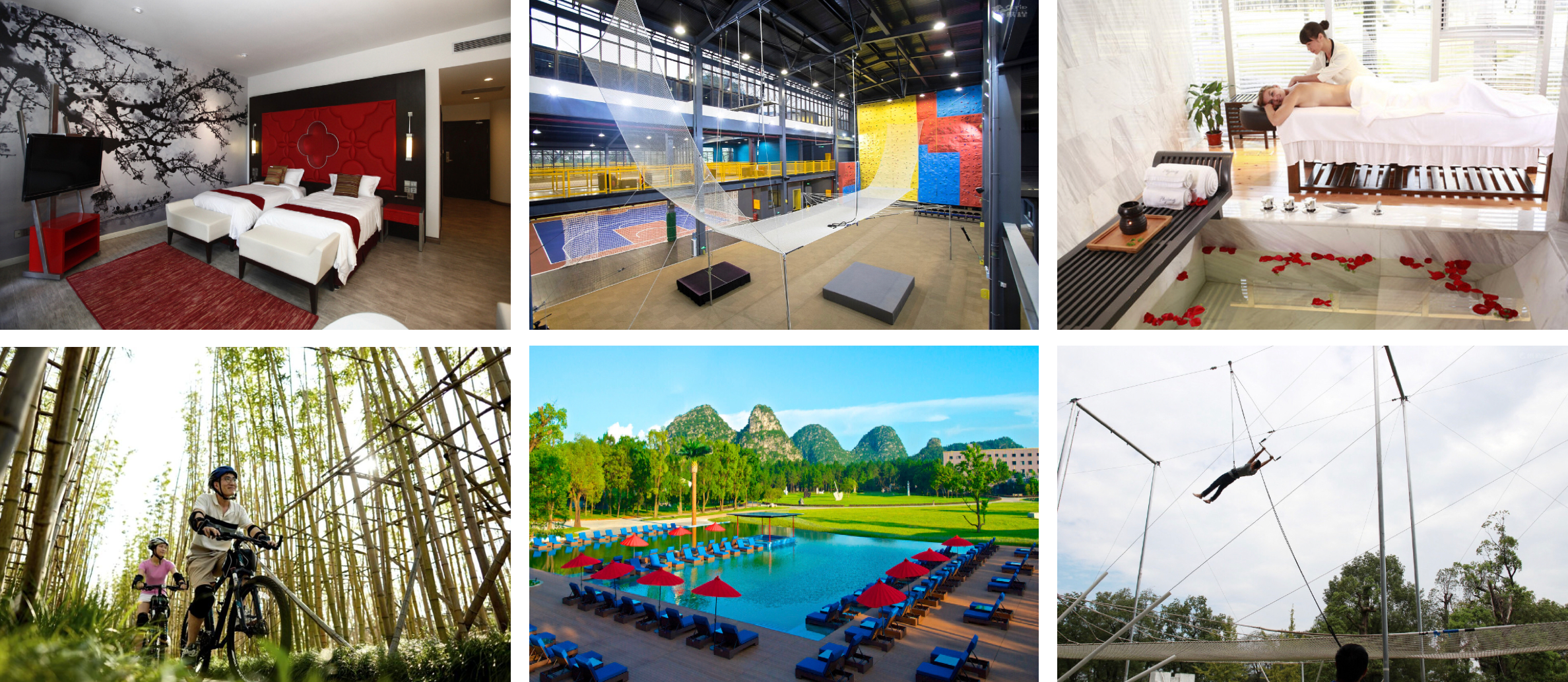 Club Med Sanya
The resort is surrounded by azure sky, trees, and swimming pools with sea-view. It owns a 22 kilometers long stretch of beach and offers an exclusive and undisturbed vacation. It's the perfect resort for whole family!
Key features
Splash fun for family: reach as far as you can by running on the water wheel, or challenge your balance together with your family on the floating bridge.

Confort Zone set up counters in Club Med Spa which is an Italian beauty brand known for facials and rituals enhanced by signature massage techniques.

Wide range of spot tournaments such as mini tennis, badminton and others.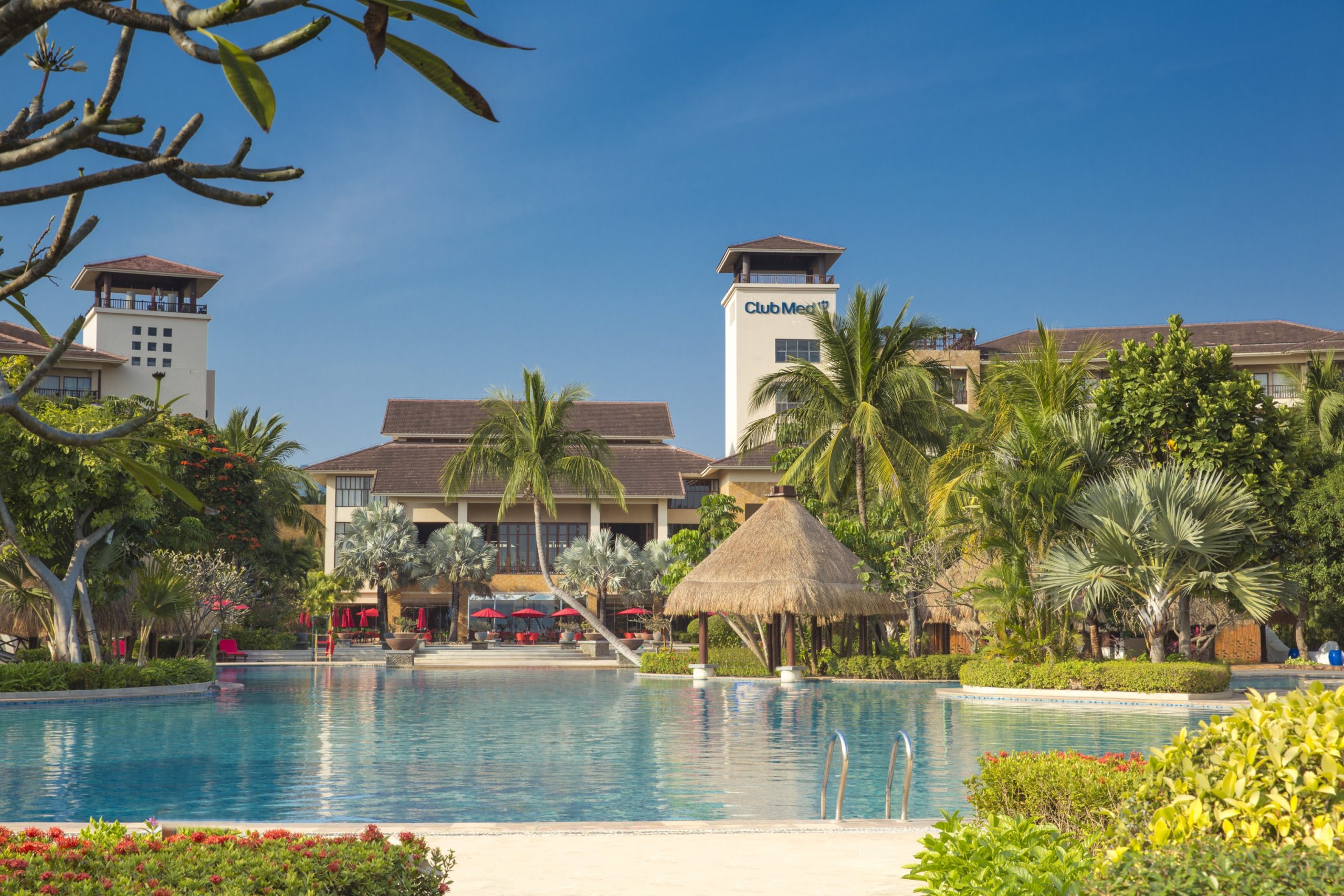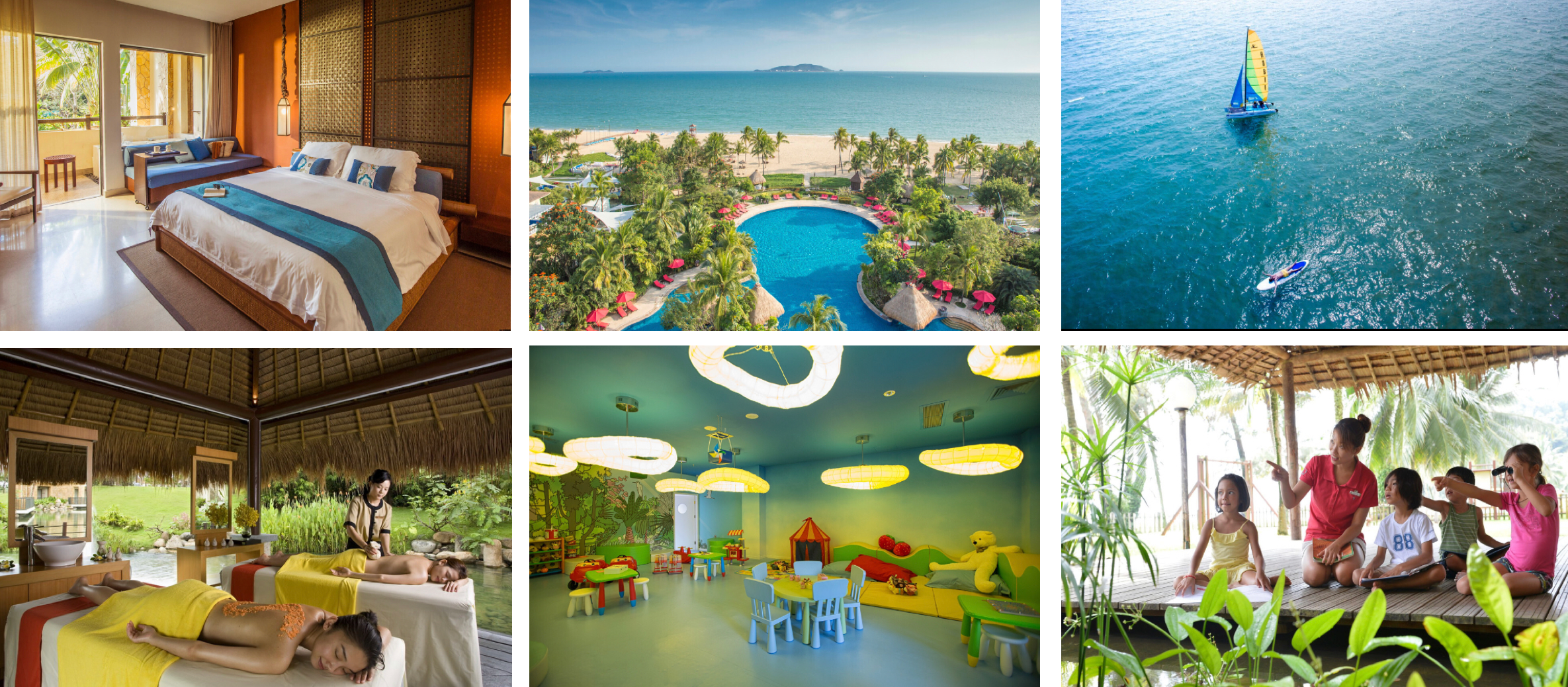 Club Med Joyview Yanqing Beijing
The entire property is surrounded by green mountains and green hills. Club Med Yanqing owns a winery and 27-holes international golf course which make this place special apart from other Club Meds in China. There is an indoor playground complex which includes a variety of activities such as a pool, Kid's Club, trampoline, wall climbing and more.
Key features
1.5-hour drive from downtown Beijing.

"Yunshang Winery" serves wine from vineyards with an area of 660 acres. The winery also owns famous wines from France and other countries and you can also enjoy exquisite French cuisine.

The indoor water park and pool bar are inspired by the buildings around the beaches and coastline of Nice, France.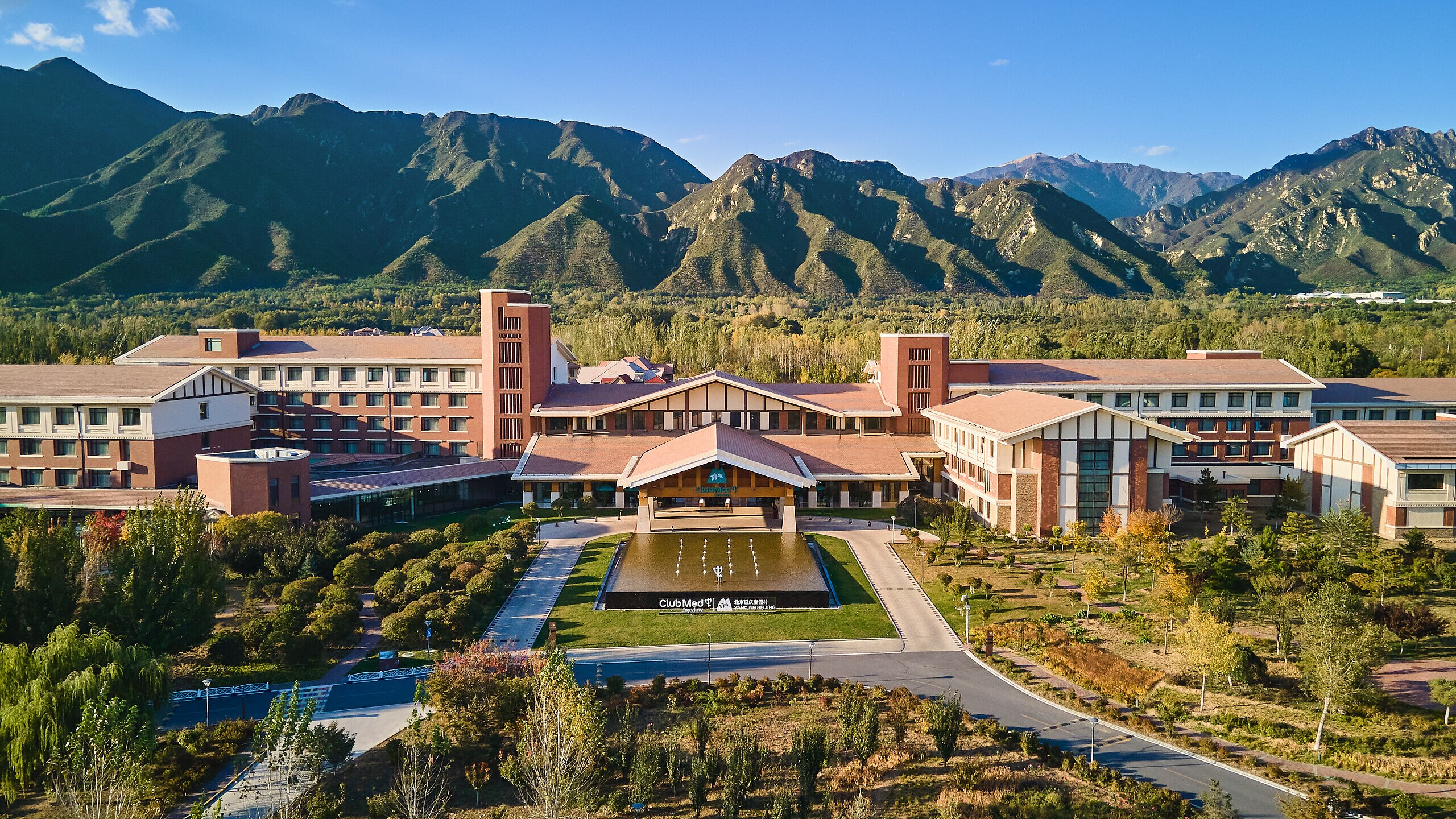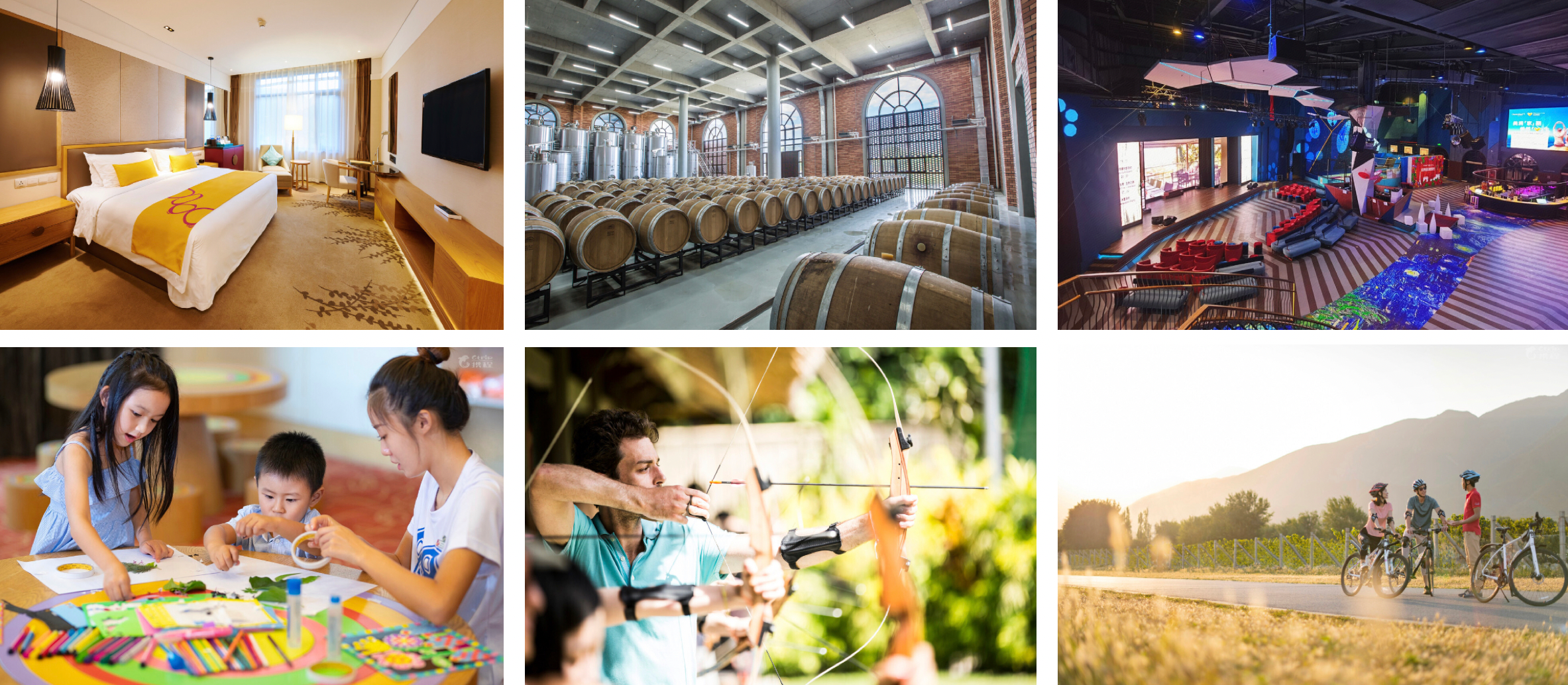 Club Med Joyview Beidaihe Golden Coast
The Club Med Joyview Beidaihe is located in the authentic natural destination of Beidaihe Golden Coast, Hebei Province. Situated in one of the most beautiful coasts in China along 28km seashore with clear seawater and glittering sand. The resort offers hassle-free service and a relaxed ambiance, complemented with extensive activities which make this place a great natural destination for a city escape.
Key features
Two to three hours drive from Beijing.

The only Club Med Joyview with a hot spring.

In summer they hold some special activities in the pool.

A quest game for the family to learn and have fun on various topics like environmental protection, precision, Chinese culture, etc.




Experience activities such as jogging along the beach, Yoga, body combat and so on.

Nearby attractions include Saint land Sea World, The Golden Coast International Sand Skiing Center, Qinhuangdao Zoo of the Wild Life, and Jiaoshan Great Wall.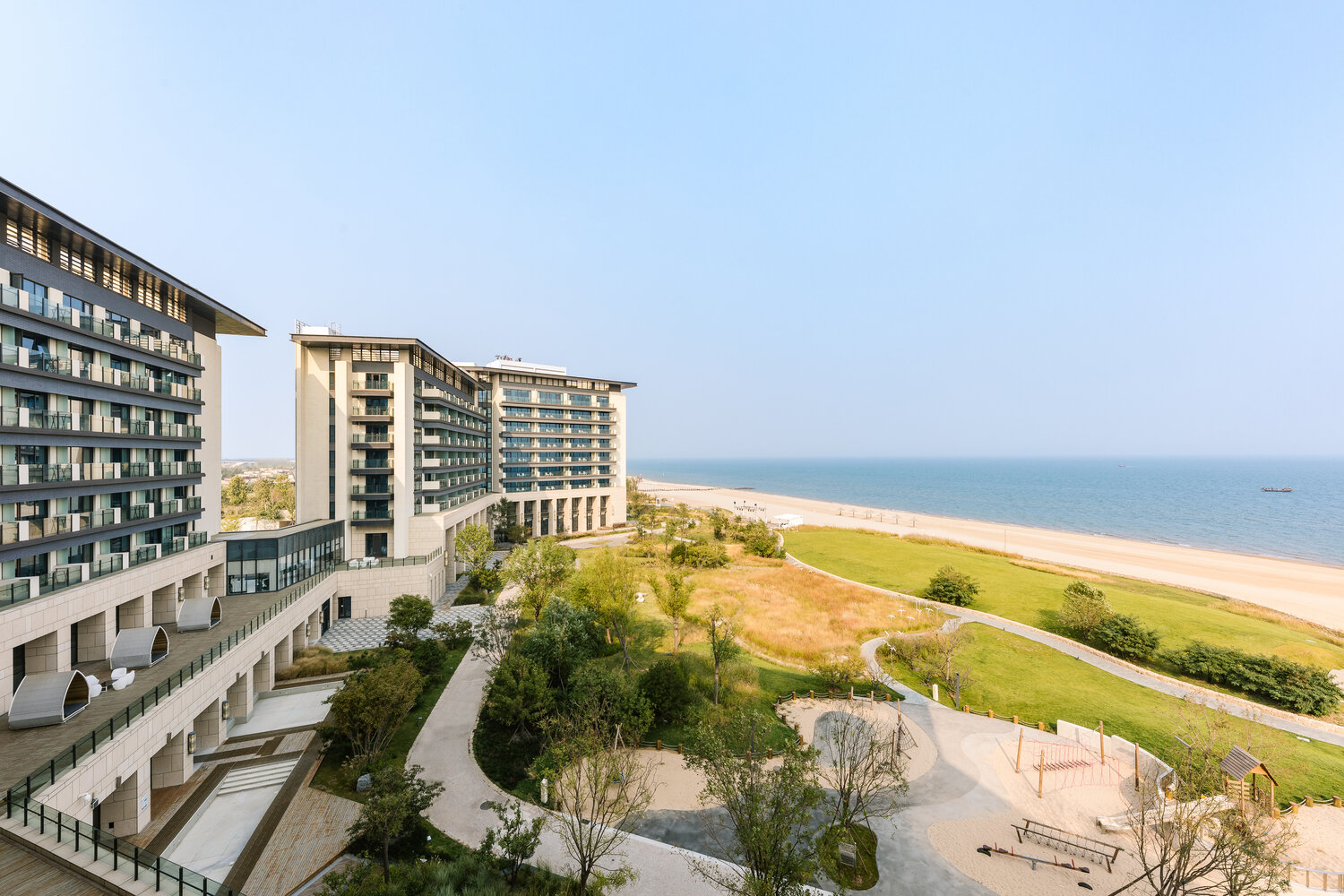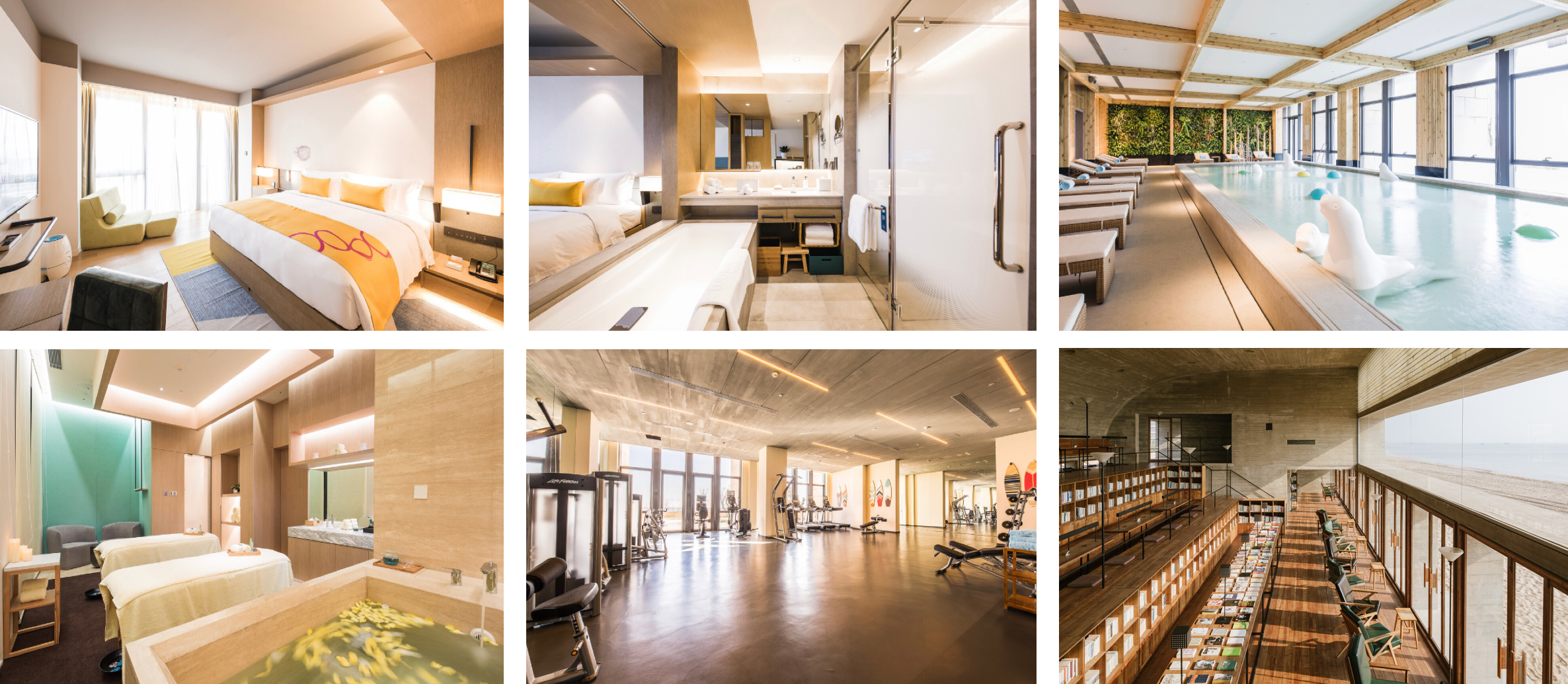 Some activities in the resort might be suspended due to the COVID 19 pandemic, so please kindly check with your travel consultant before booking the resort. Please feel free to contact our travel consultants to plan a wonderful trip!