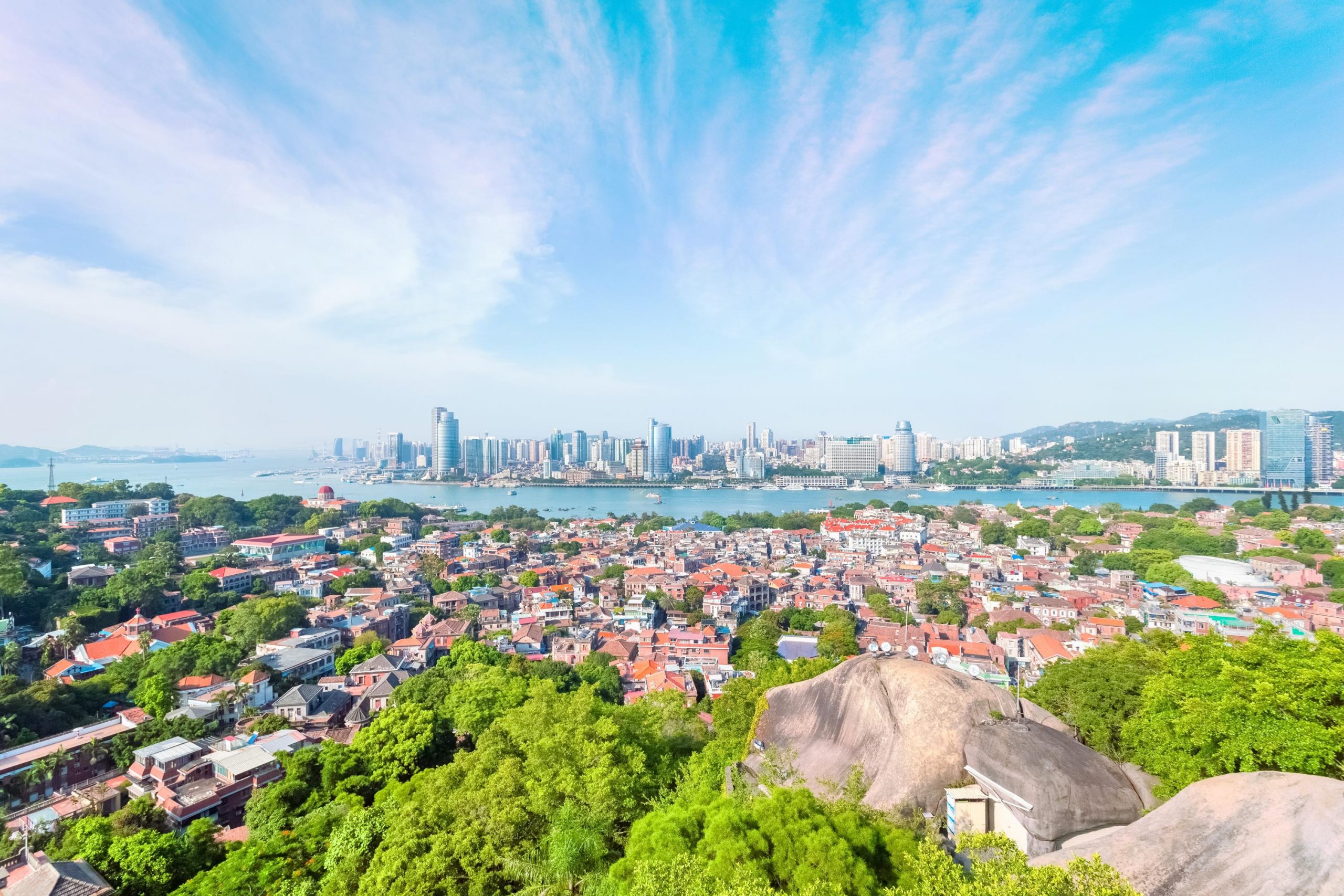 Fujian – A pearl on southeastern coast of China
Fujian is famous for its landmarks named Tulou, pure and clean Gulangyu Island, and the breathtaking Wuyi Mountain. Besides, you can meet the renowned Hakka cultural people who still live there with a great history of hundreds of years. Let's get to know more about what you can do and see on your travel to Fujian.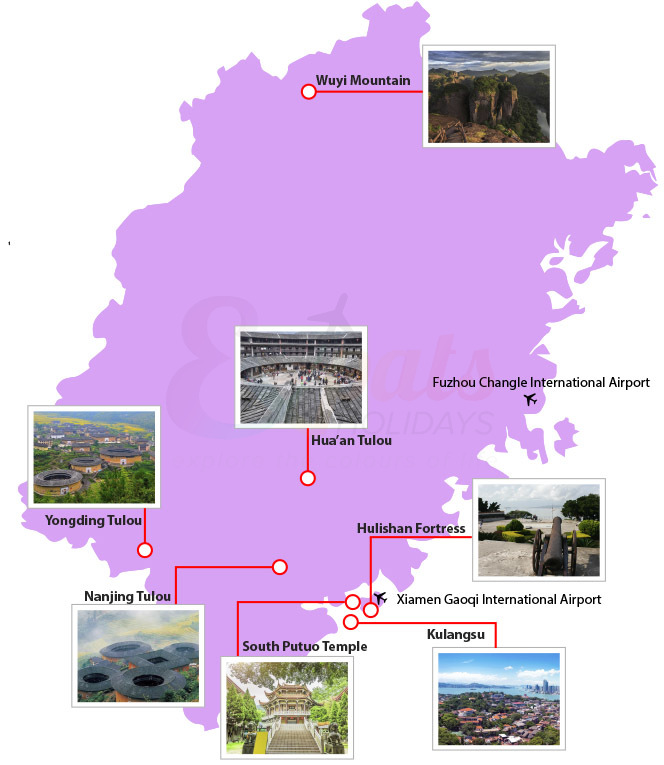 Fujian Tulou
Fujian Tulou is separated into three main tourist areas.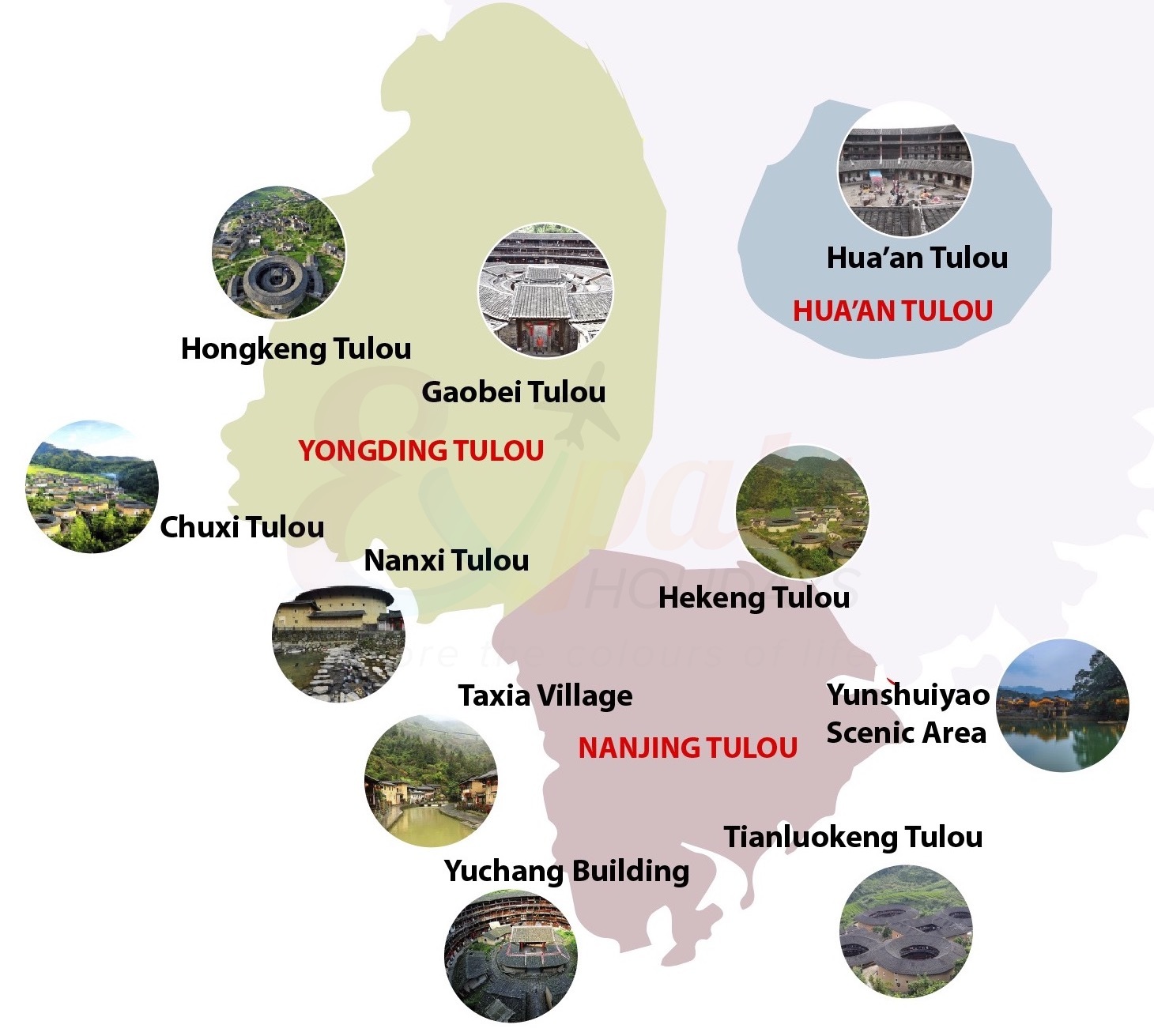 Yongding Tulou
Yongding Tulou is the Largest Tulou Area, here are more than twenty thousand Tulou in total, while the best ones gather in several specific huge scenic areas, including Hongkeng Tulou, Gaobei Tulou, Chuxi Tulou, and Nanxi Tulou, etc. It will take you around 3 hour drive from Xiamen to get there.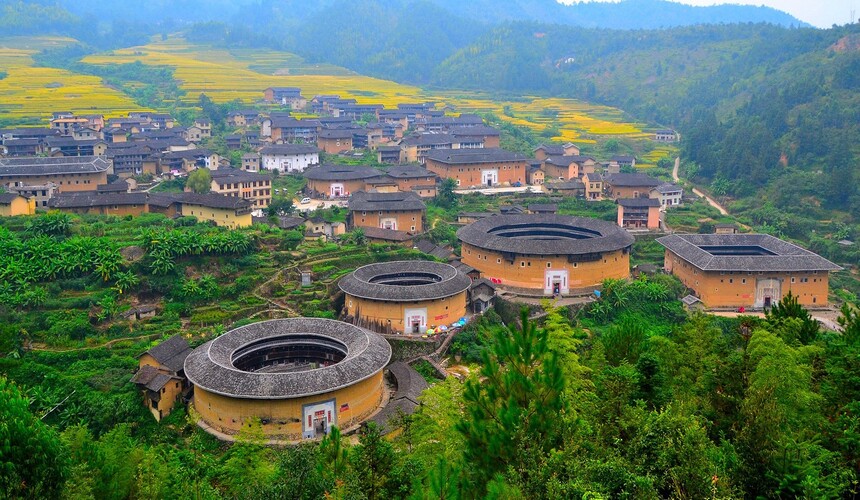 Nanjing Tulou
The Nanjing Tulou, with amazing views is closer to Xiamen, just a 2 hour drive. It is divided in three parts – Tianluokeng Tulou, Yuchanglou, and Taxia Village.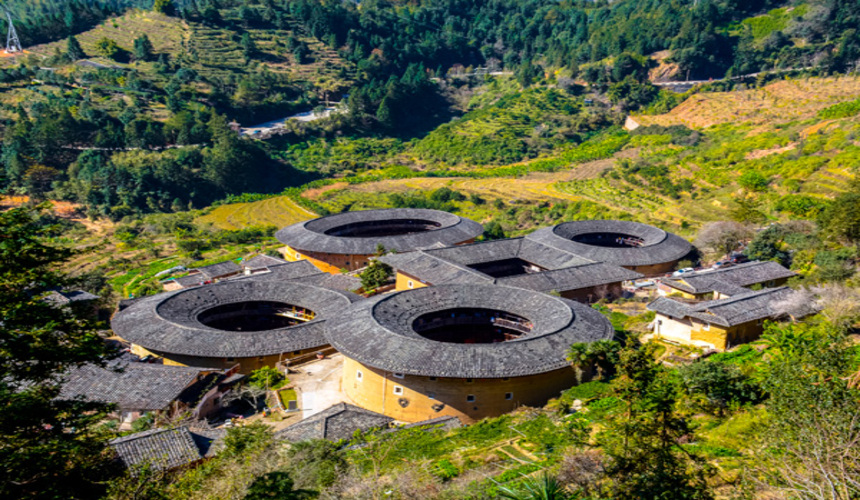 Hua'an Tulou
Hua'an Tulou is less popular amoung travelers. This place has only 68 earthen buildings. It's not as famous as Nanjing and Yongding so it's the perfect spot for those who don't like crowded places.The most famous earthen buildings are Eryi Tulou, Yusan Tulou , and Nanyang Tulou.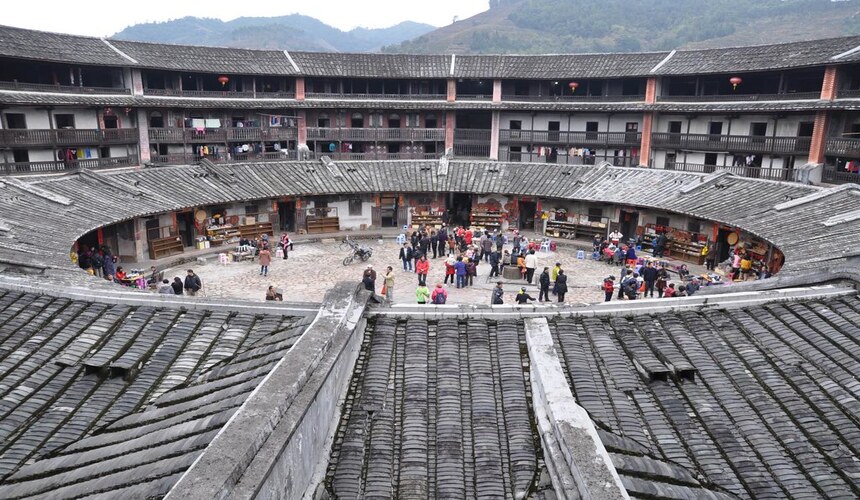 Xiamen City
Xiamen is a beautiful port city with the perfect mix of urban energy and laid-back vibes.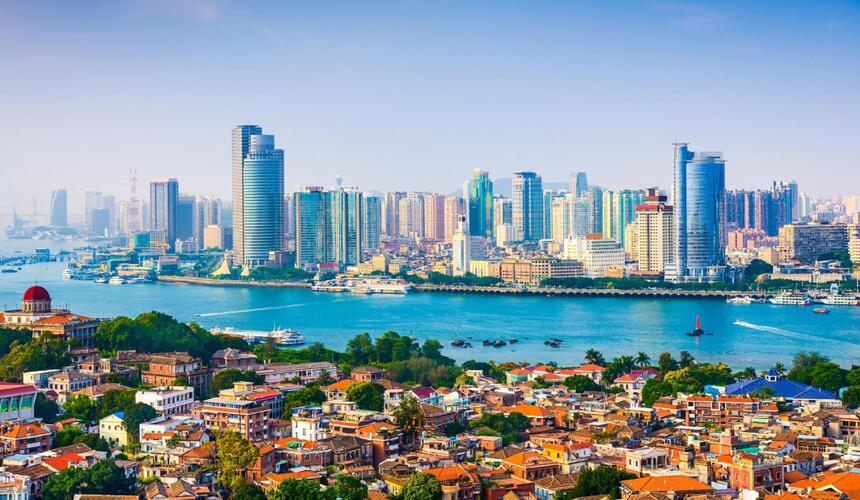 Kulangsu
Kulangsu, is a stunning gem in Xiamen, earning a string of nicknames "The Garden on the Sea". You can find beautiful colonial buildings, have a romantic walk nearby the sea and explore lighted artistic sculptures.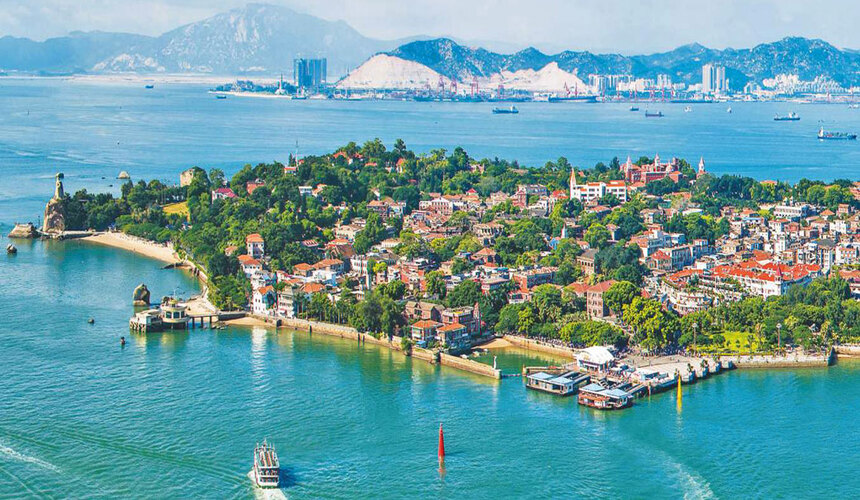 Island Ring Road 
The Xiamen Island Ring Road is a 4-6 lane seaside road with a length of 43km. It is a green belt that offers you a perfect spot to bike along beautiful seashores.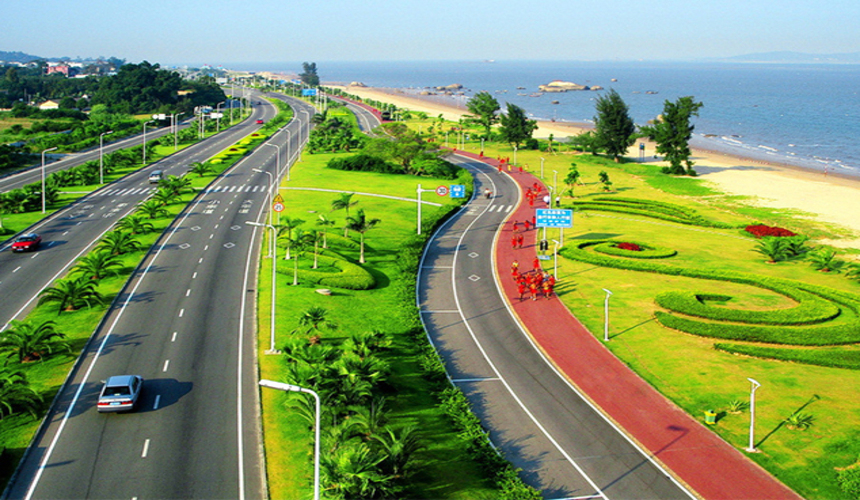 South Putuo Temple
South Putuo Temple is one of the most prosperous temples in Xiamen. The architecture of the temple is very detailed and old.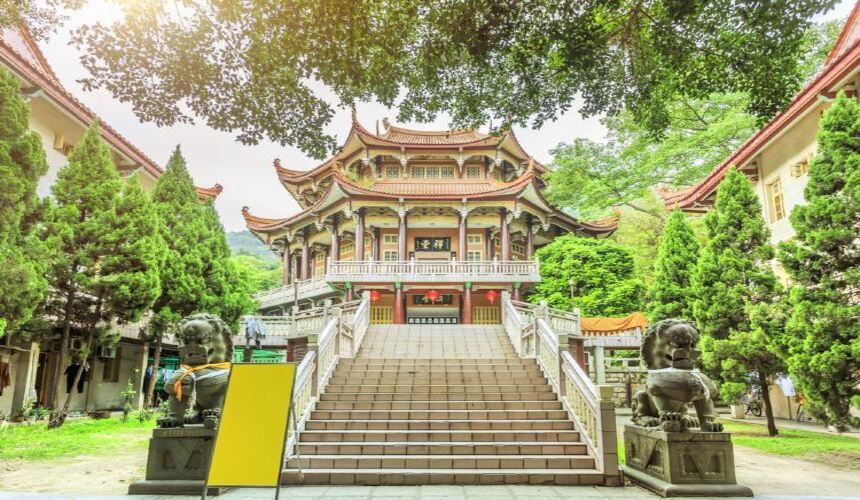 Hulishan Fortress
Hulishan Fortress is a well-known national historical and cultural site. It's located in the south of Xiamen Island at the top of Huli Hill, overlooking the sea. The fortress will be particularly interesting to history buffs.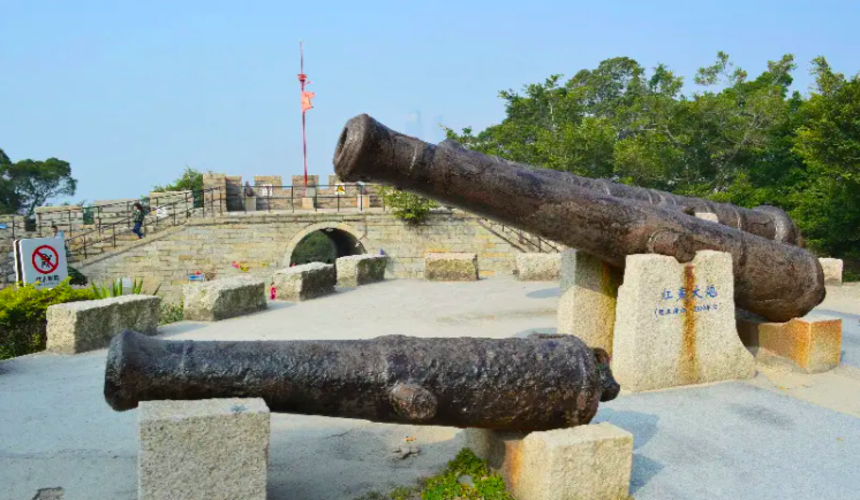 Baicheng Beach
Baicheng Beach is one of the best beaches for sunset in Xiamen city. Although you cannot swim here, the sand is soft and it's a wonderful place to relax for an entire day.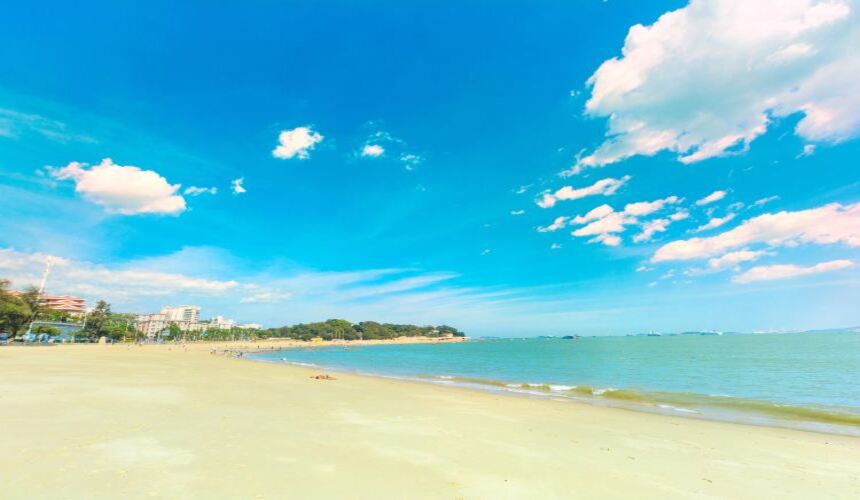 Wuyi Mountain
The Wuyi Mountains belong to the most magnificent and idyllic places in China. The scenery is filled with deep canyons, high waterfalls, incredible caves and numerous temples and monasteries.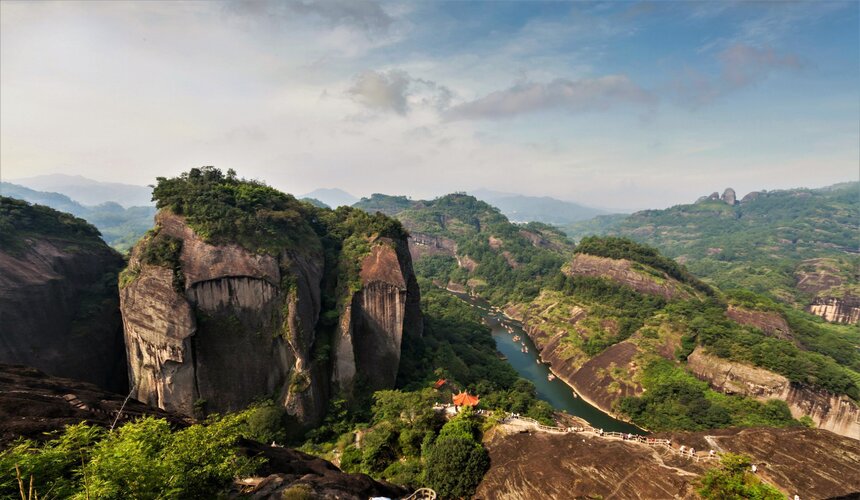 Nine-Bend Creek
The Nine-Bend Creek is surrounded by mountains. You can get on a bamboo raft to enjoy this poetic landscape.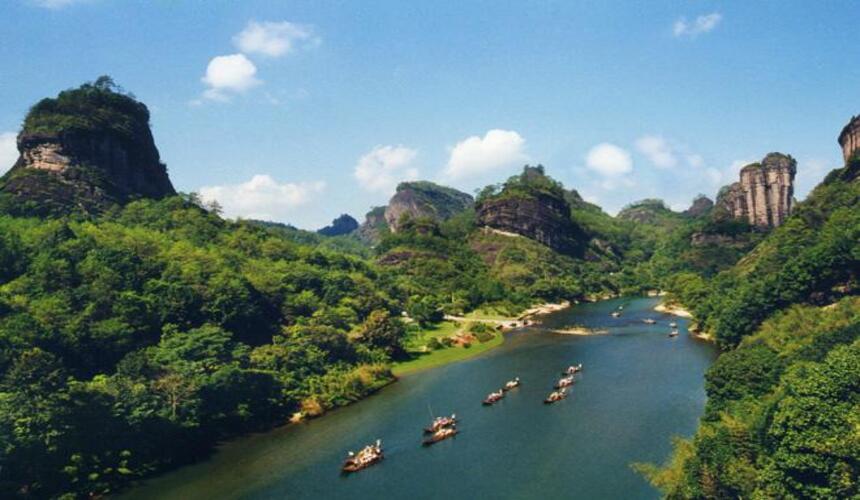 Dahongpao Scenic Area
Set in a narrow canyon surrounded by sheer rock cliffs, this is the main growing and exhibition area of the most famous tea of Dahongpao.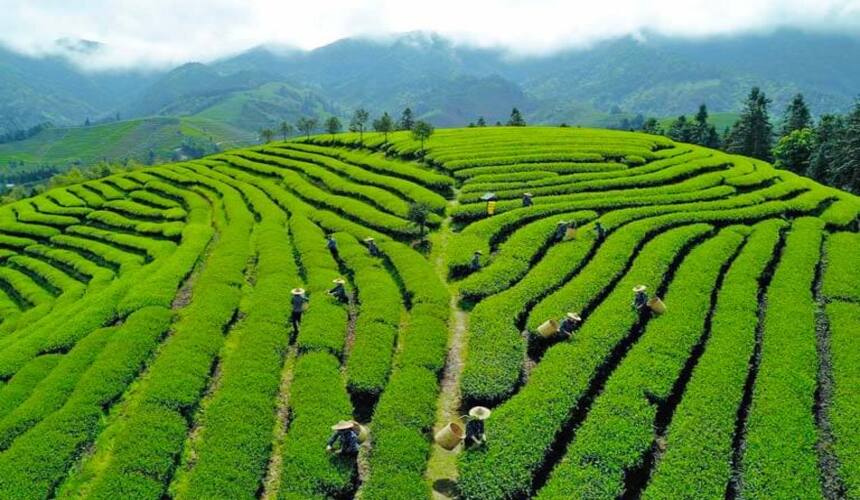 For more travel inspiration and more details about Fujian tour, talk to our travel consultants right ahead!