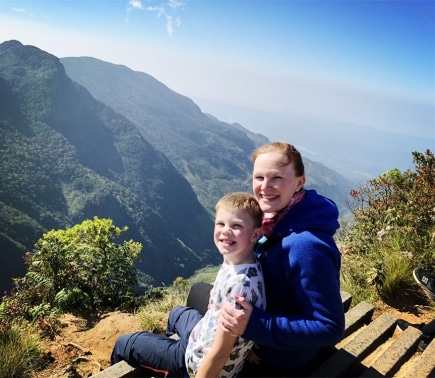 Sarah family's Sri Lanka Tour
I'm really pleased to say we had the most incredible trip in Sri Lanka!! Our guide was wonderful; really friendly, helpful and knowledgeable and was flexible to our needs throughout the trip. The hotels were all great and well-located. Particular highlights were the Aliya resort & spa at Habarana and the Jetwing hotel at Yala.
In terms of the trips we made, there were many highlights! Horton Plains offered fabulous scenery views (but probably should be noted for future guests that the walk is not only 9km but also very difficult hiking in parts!). We also enjoyed our safari trip in Yala and our trip on the river near Galle very much. As extra special afternoon was spent on a village tour, which our guide arranged as an optional extra and I paid for locally – I would recommend this to anyone planning to stay in the Habarana area as a great insight to local village culture.