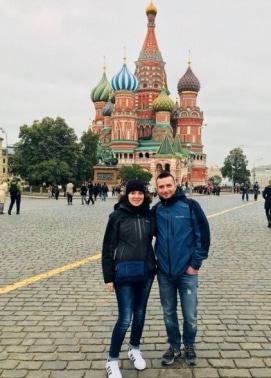 We enjoyed a lot our Russian trip!
We are very satisfied with our trip. Consider that we loved everything about Russia because is full of history and everything is well preserved. About Moscow, we loved the most Red Square, Kremlin and Saint Basil's Cathedral. Also, the metro was very nice! About Saint Petersburg, the Hermitage is very impressive! Lots of very famous paintings and sculptures that you can see very close!!
In general, all the churches, museums and residences were very nice, a lot of gold, paintings, old furniture. And have all the touristic guides speaking Italian was much more easy for us!