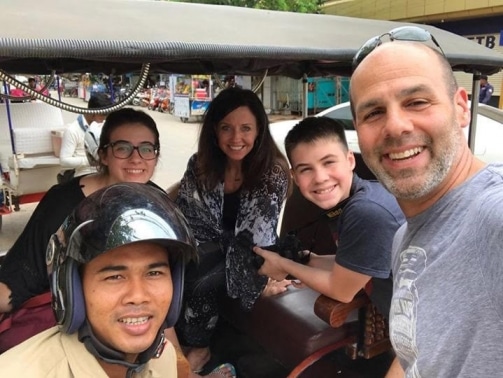 We had a fantastic experience, from Expat Holidays
1. We had a fantastic experience, from Expat Holiday's initial sharing of destination offering, to departure, to journey home. All details covered. It was a smooth experience from beginning to end.
2. Our tour was well planned. I would even recommend our guide. He was knowledgeable, thoughtful, and entertaining. He rearranged our schedule to ensure that we went to temples on the days that didn't have sections closed ( some sections of the temples are closed on Buddhist sacred days). He also adjusted our times to avoid crowds. He was also helpful with getting "5 star photos".
3. The well planned pick ups and tours. Everything was worked out in advance. Our guide took care of us.
4. We were very impressed with the hotel. They were personable and met all of our needs during our stay. Their food and beverage was superb all of breakfasts and dinners were delicious.
5. All of our needs were met, we really appreciated the guide and driver transfers. Last vacation, there seemed to be trouble with airport and hotel transfers. This time, there were no issues at all!
6. Yes, I would as long as prices don't continue to rise. We are always happy with your services.