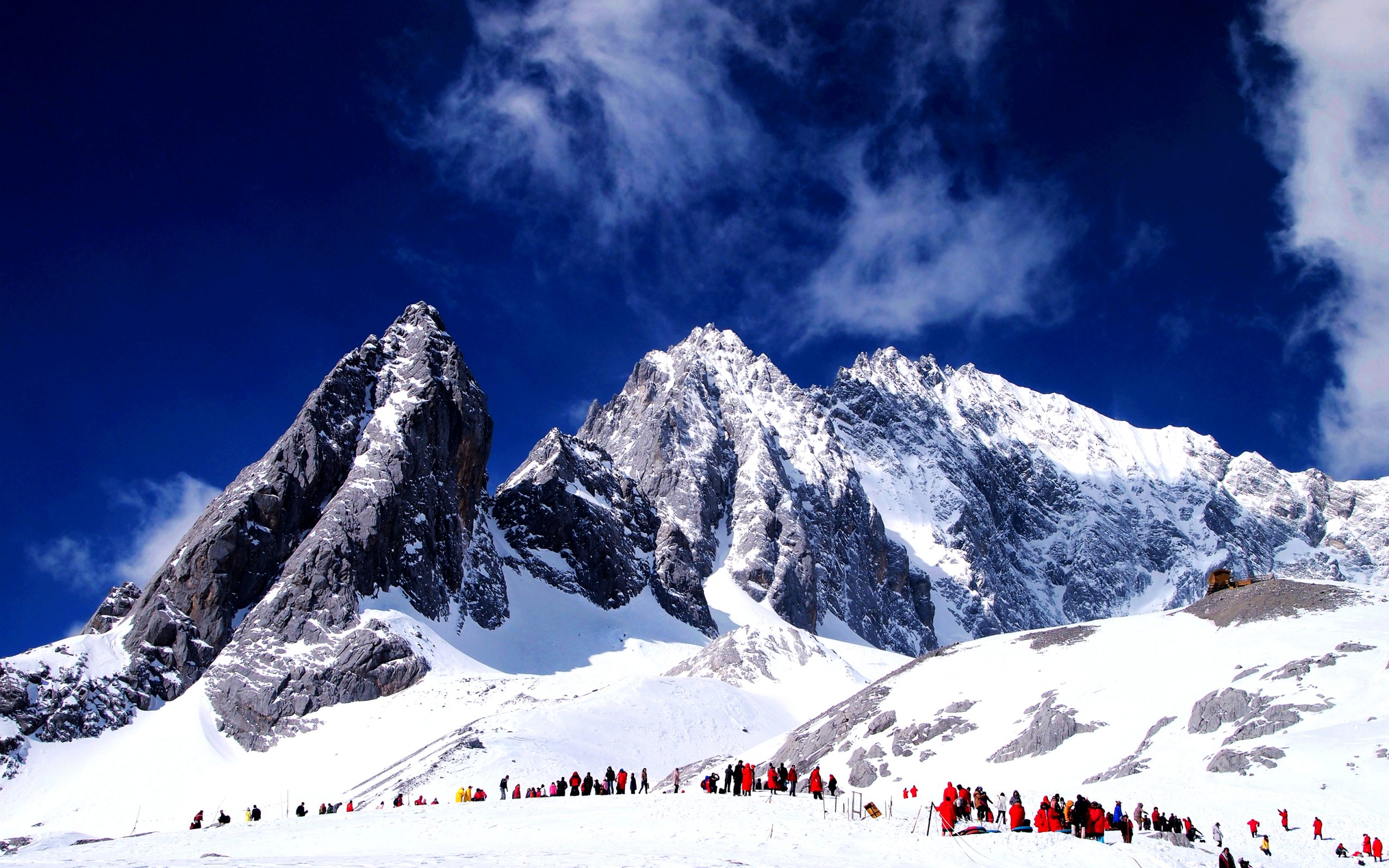 Which of China's mountain would you like to challenge?
Do you know China contains many different mountains? Besides Yellow mountain, there are various mountains waiting for your exploration!
Yellow Mountain
Yellow Mountain separates into two routes, one is called the front mountain the other one is called back mountain.
Front mountain (Hard): The route will start from Ciguang Pavilion, hike along the Celestial Capital Peak and then the Bright Summit. At last, you can may climb down from the back mountain. This route requests great physical strength, it is difficult but less crowded. Up to the mountain you'll need to hike at least 15km, you'll need around 3 hours to get to the best scenic spot and the route down the mountain is also a big challenge.
Back mountain (Normal): The route will start from Yungu Temple with the cable car to white Goose Peak. After hiking sometime, you will reach the famous West sea and North sea along to Bright Summit. This route has a slow pace, it's also easier to walk and offers convenient accommodation. This route is perfect for the whole family and as you walk forward, the scenery becomes more wonderful.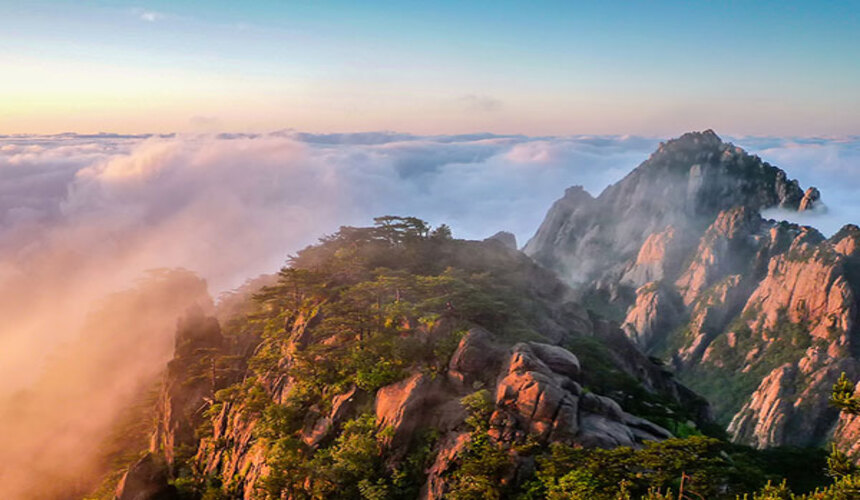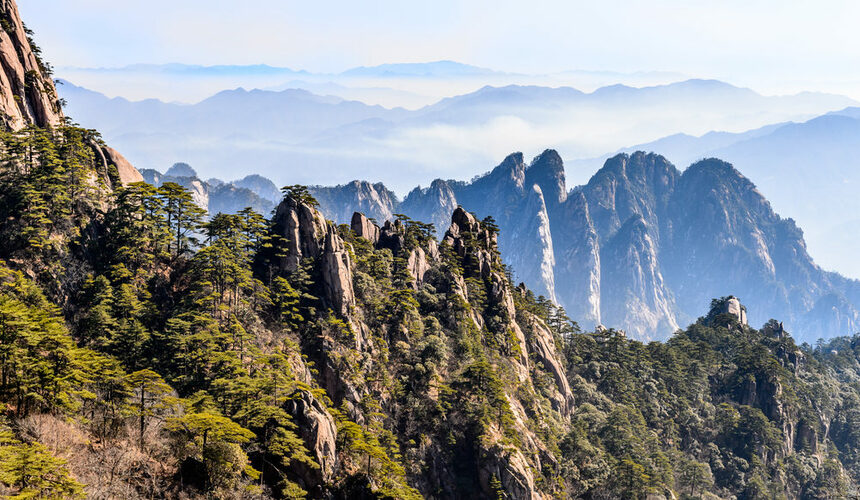 Sanqing Mountain
Sanqiang mountain has many routes, therefore you may choose yours according to your preferences. EH Guru listed out two routes for your reference.
Yujingfeng Sceneic Area (Hard): This area will consume most of your energy. You need to take around 2-3 hours to finish your hike. Steeper to Hike, but it is very quiet. This area has fewer attractions, but more original scenery of Sanqing Mountain.
Wanshouyuan
Sceneic Area (Normal): You'll only need around 50 minutes to finish this route. The most exhausting part will be not more than 100 footsteps and you can slow down anytime to recharge your energy.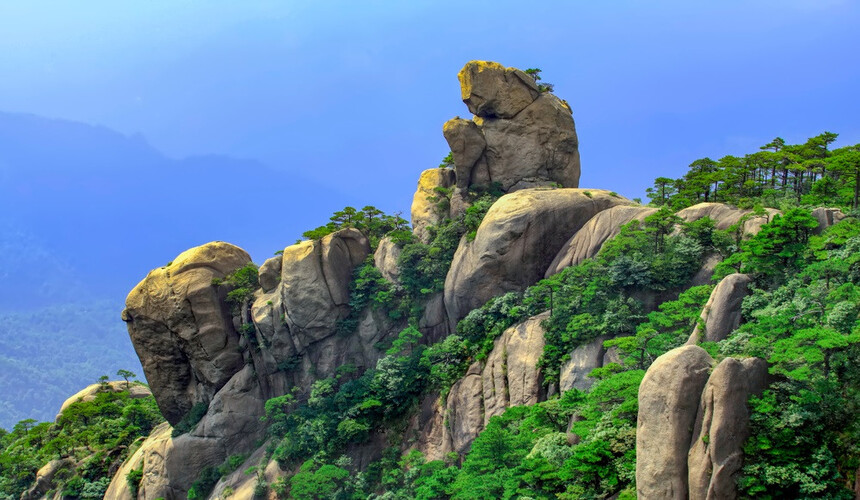 Mount Hua
This is a very challenging mountain, it is quite steep on almost every route.
Plank Walk (Hard): Enter the scenic area and walk to the bottom of the West Peak. It takes about 20 minutes to reach the top of the West Peak via cable car. Then you will spend some time hiking to Huashan Plank Walk. Huashan Plank Walk is located on the eastern side of the South Peak (2155m, the highest peak on Mount Hua), and is built on the precipice with iron chains nailed into it on one side. The Plank Walk is about 20 minutes' hike from the South Peak, 1 hour's hike from East Peak and 30 minutes' hike from West Peak.
North Peak (Normal): Enter the scenic area and walk to the bottom of the North Peak. It takes about 8 minutes to reach to the top of the North Peak via cable car. Hike around North peak and then get down via Cable car as well.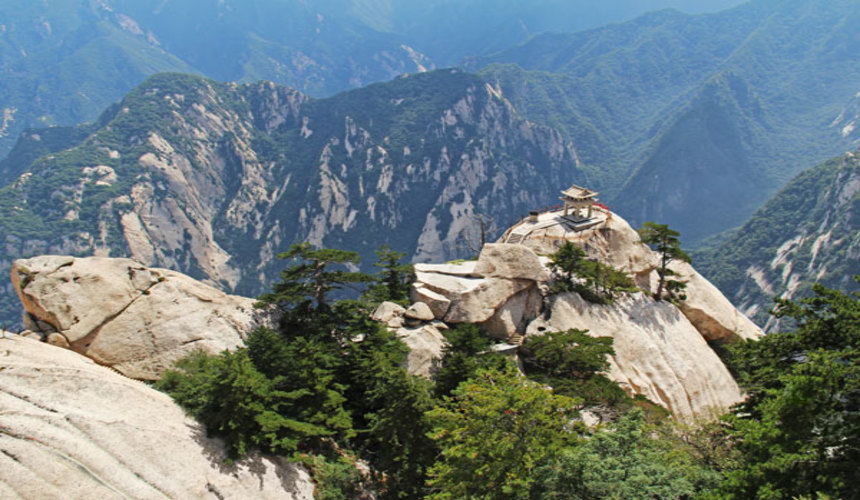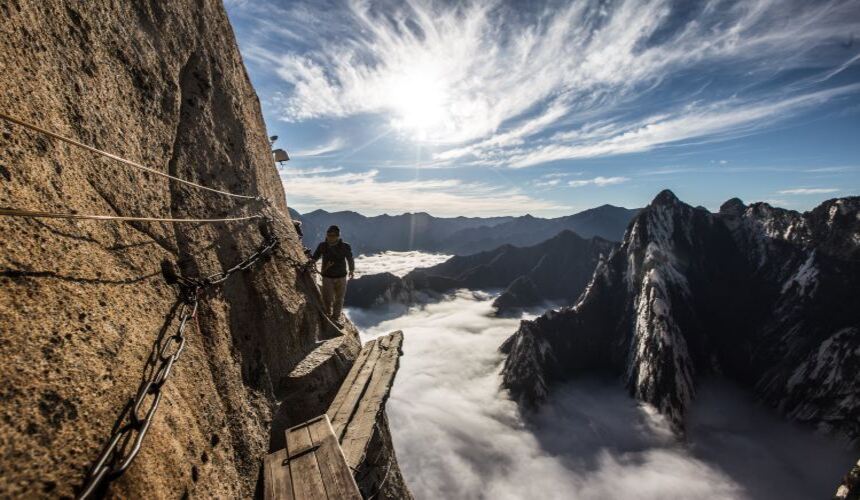 Wugong Mountain
The blue sky and endless meadow add radiance and beauty to each other, attracting innumerable outdoor fans to hike and camp here.
Two-day Adventure Hike (Hard): You will start from Dongjiang Village and reach the Despair slope. After that, you will stay one night on the mountain. The second day you can hike to the Golden Peak and down to the Shigu Temple. On the first day you can see the waterfalls, but unfortunately, it does not contain all the essence of Wugong Mountain.
Two-day Leisure Hike (Normal): You will start from the Shigu Temple, then you'll continue to the Golden Peak, where you'll stay one night before returning back on the second day. If you have good physical strength you can hike up and down the mountain, otherwise, you can get up and down via cable car.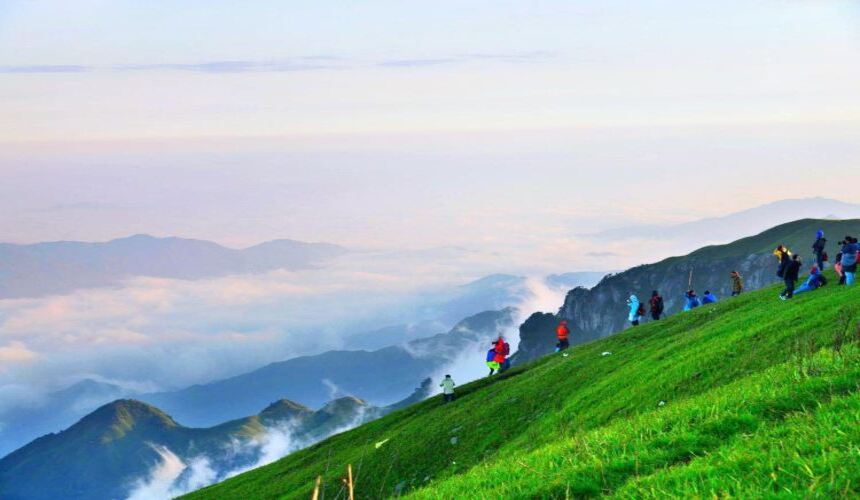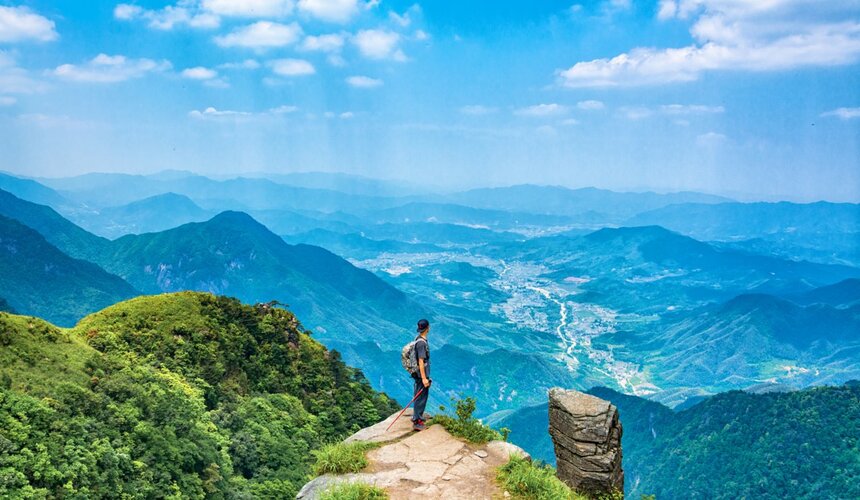 Jade Dragon Snow Mountain
Jade Dragon Snow Mountain is the most southern snowcapped mountain in the Northern Hemisphere. It is famous for its variant and beautiful natural scenery. It is also a popular hiking destination.
Jade Dragon Snow Mountain is the only snow mountain in China that can be climbed. You will take the cable car up to the Glacier Park to stand at the peak of 4680 meters, the altitude is quite shocking.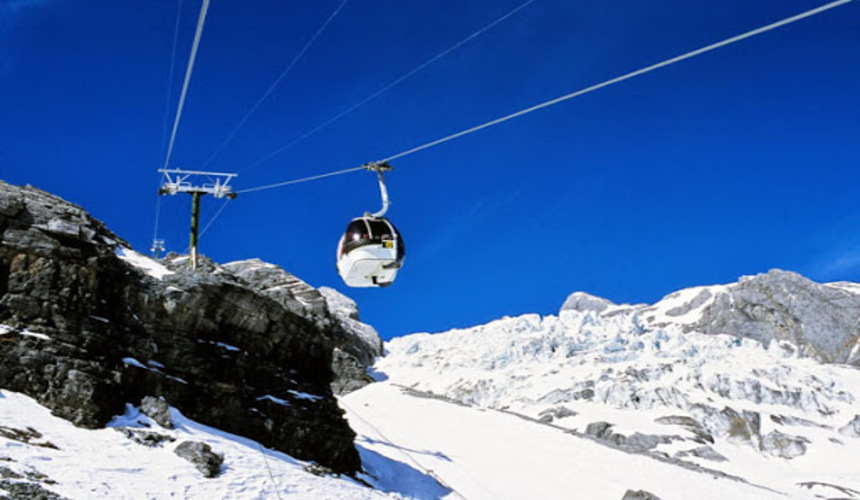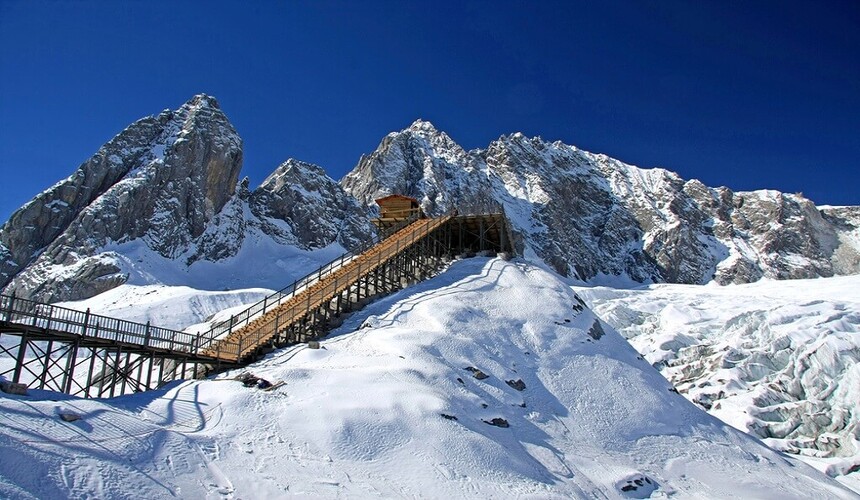 Tour Itineraries
What are you waiting for? It's better to go for it now, then to regret it later.