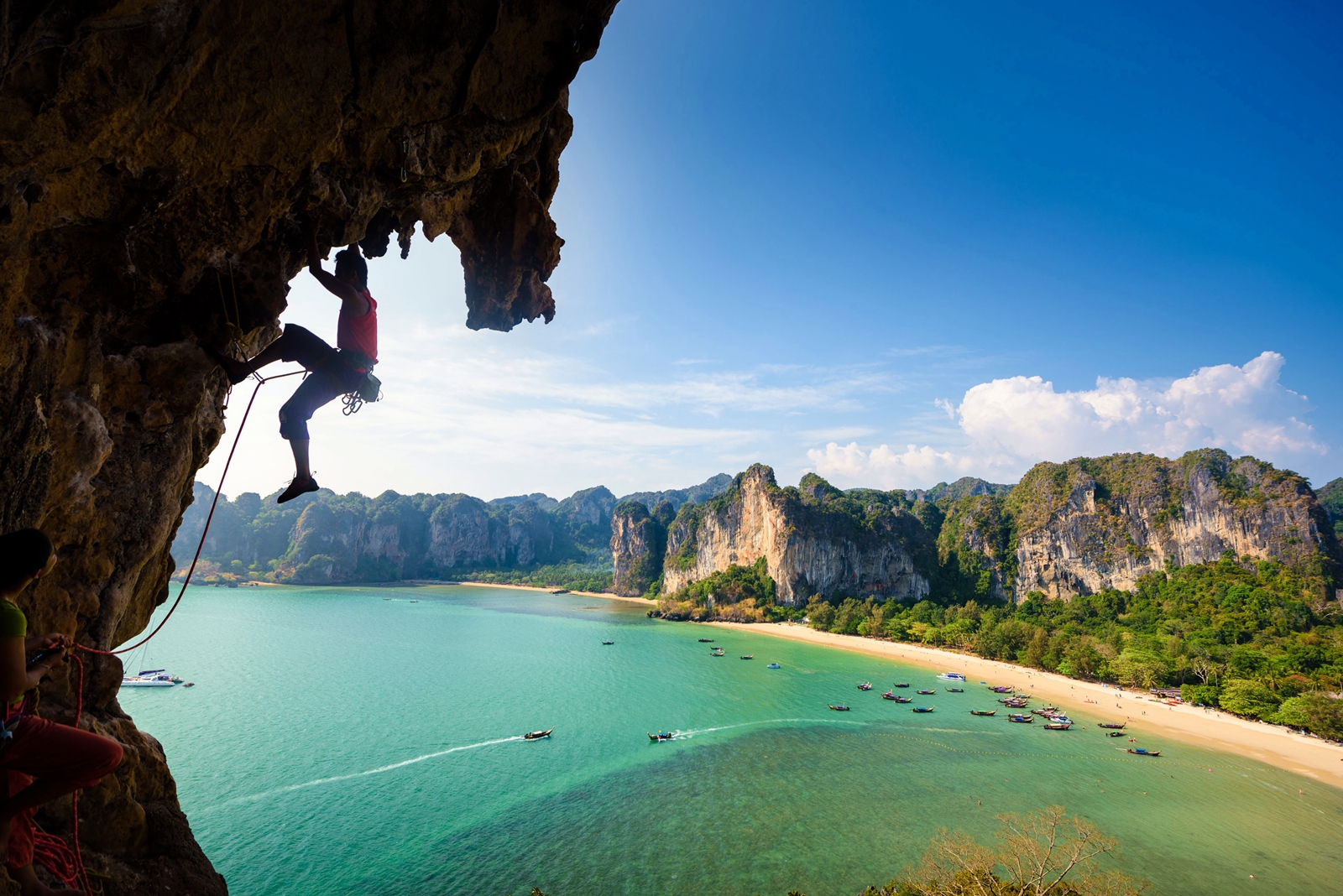 Let's explore the natural playground in Krabi, Thailand
Thailand's Krabi is a picture-perfect location, with limestone karsts towering from the pristine waters and sandy white beaches bordering lush green woods. Make longer visits to the well-known islands Phi Phi and Koh Lanta, or spend your days island hopping in a long tail boat. Krabi has more than just beaches, though. Explore its magnificent temples, delectable cuisine, and other natural gems.
Visit Wat Tham Sua Aka Tiger Cave Temple
One of Thailand's most revered Buddhist temples is the Tiger Cave Temple, or Wat Tham Suea in Thai. The tall Buddha sculptures, the tiger paw prints inside the cave, and of course the strenuous climb up the mountain to the Tiger Cave Temple with its breathtaking vistas are all reasons why people visit this temple. However, it is unquestionably worthwhile to make the 1260-step ascent to the pinnacle of the 309-meter-high rock. With all the limestone cliffs and stunning, thick rain forest, the vista above Krabi is breathtaking.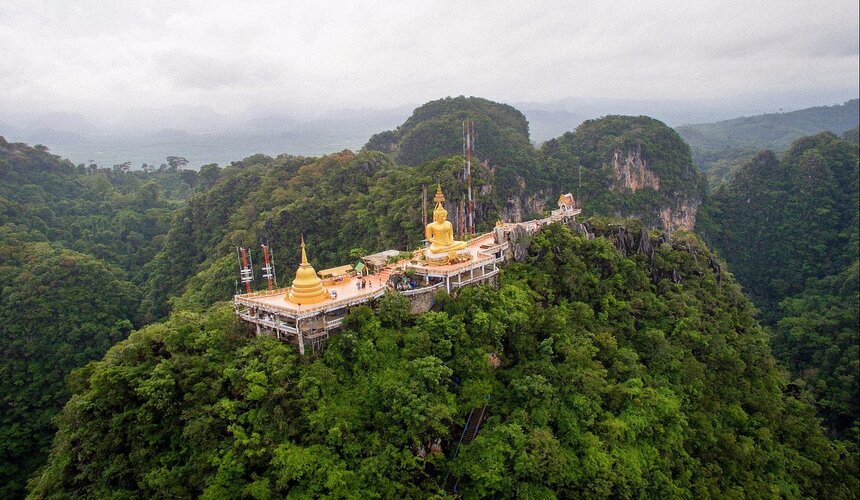 Discover Khao Khanap Nam Caves
The Khao Khanap Nam Mountains, which are one of the most visited tourist destinations in Krabi, serve as the city's entrance and are 100 meters high. As you venture down the forbidden road inside the caves, summon all your courage. Stalactite and stalagmite formations in caves make them worth exploring.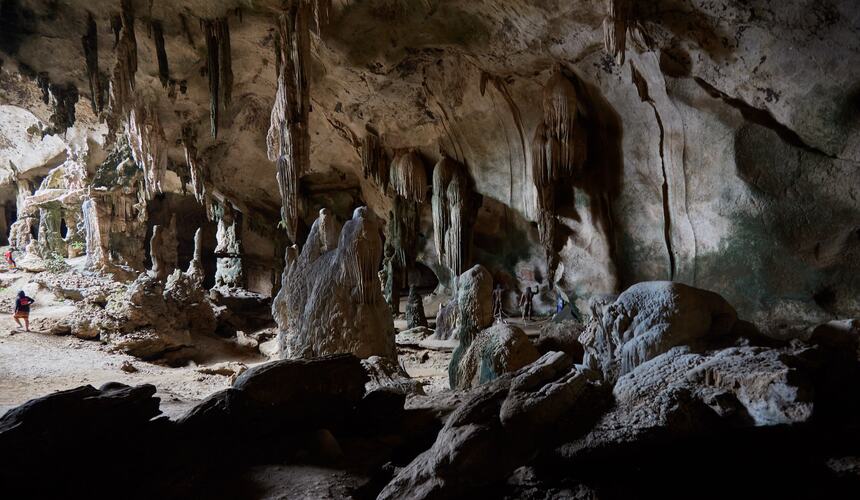 Enjoy Hot Springs at Klong Thom
Nature's own hot tubs and jacuzzis, known as Nam Tok Rawn, are located close to the Khao Phra Bang Khram Nature Reserve and 70 kilometers from the town. This location, tucked away in a deep jungle, includes smooth stone 'bathtubs' that have been naturally hollowed out. These hot spring baths are among the well-liked tourist attractions in Krabi. They are filled to the brim with cool, mellow spring water that ranges in temperature from 35 to 42 degrees. Minerals in the water work as natural healers and are beneficial to your health.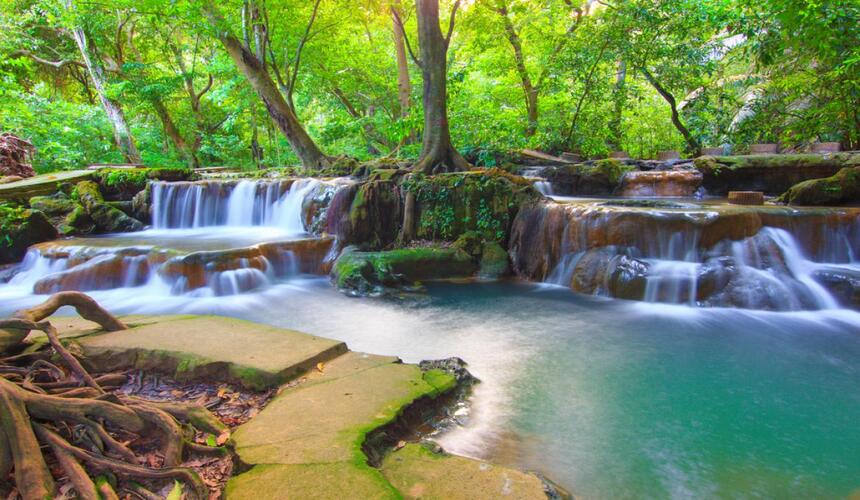 Go Bungee Jumping
As you launch yourself from one of Thailand's highest bungee jumps, take a leap of faith. The tallest bungee jump in Thailand and the fifth highest in Asia occurs in Krabi at 56 meters. As an alternative to the standard bungee leap, you can try the catapult, which will launch you into the air. The trained personnel that assists you also reinforces your safety.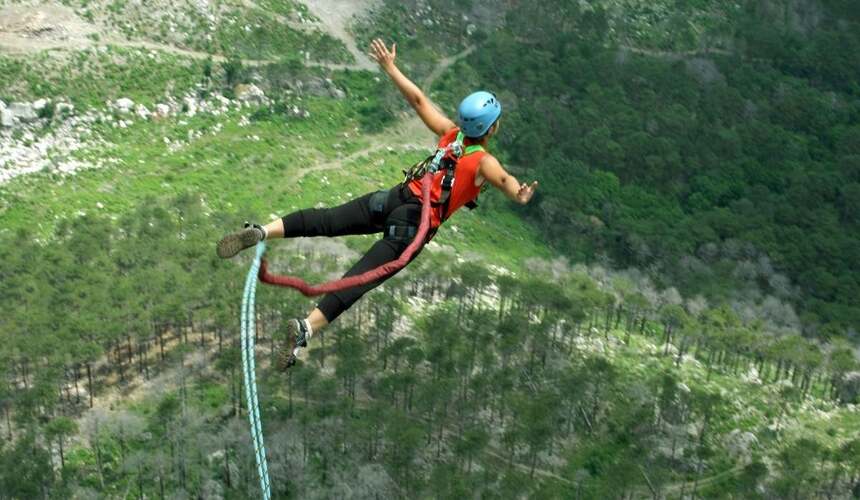 Enjoy Rock Climbing
Numerous spectacular cliffs in Krabi draw rock climbers from the world. These enormous limestone pillars in Railay, a tiny peninsula in Thailand between Krabi and Ao Nang, make Krabi one of the most thrilling rock climbing locations in the world. There are various, distinctive rock climbing routes in Railay Beach. You need a particular degree of toughness and agility to deal with them. Your rock climbing abilities will be put to the test on several stages throughout the rock climbing game.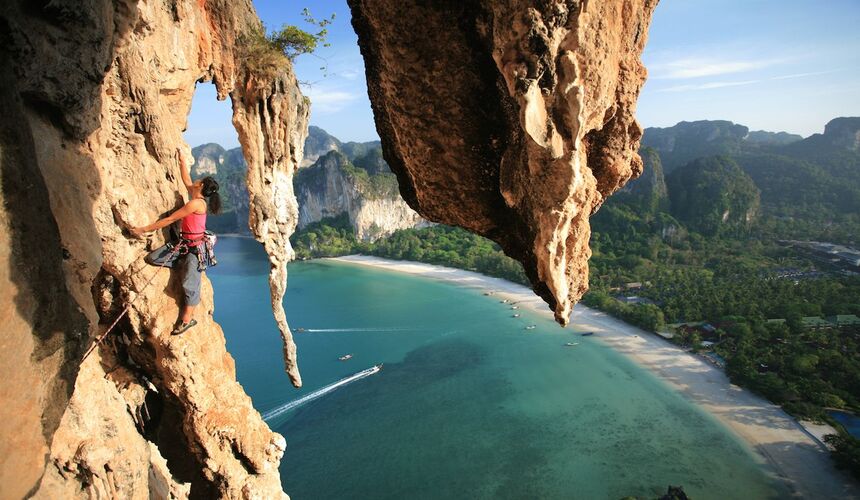 Explore Thung Teao Forest Natural Park
Many beautiful plants and animals can be found here. The Natural Park is a place of remarkable natural beauty, with the Crystal Lagoon being particularly impressive. The water is naturally warm and entirely clear, so you may go for a swim and escape to another planet while viewing the waterfall. Keep a watch out for the Pita Gurney bird, which was formerly thought to be extinct but has been seen in the area.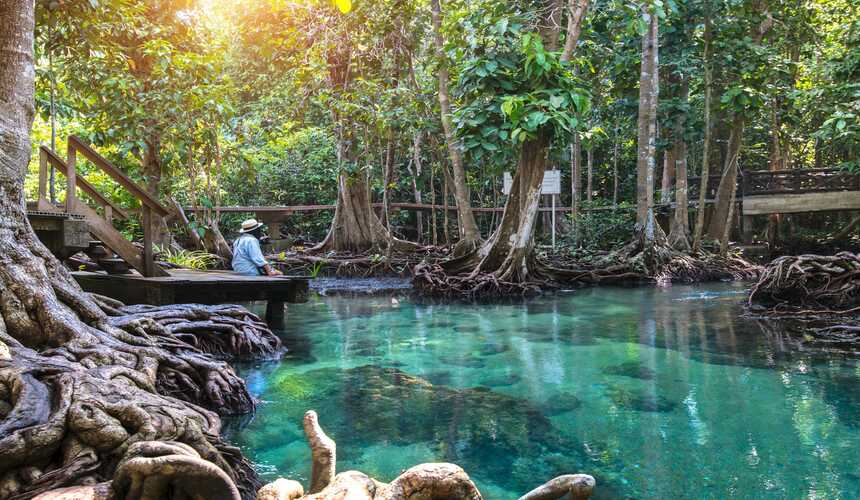 Chill Out on Koh Lanta
A little island, Koh Lanta Yai is around two hours' drive from Krabi Town. It is about 20 kilometers long from end to end. The island itself is home to many magnificent beaches that are frequently deserted but nonetheless appear very stunning. This is the location to run away to if you want to unwind for a few days. There are numerous diving schools in Koh Lanta, all of which are accredited and ready to take you out to see the stunning coral and marine life the waters have to offer.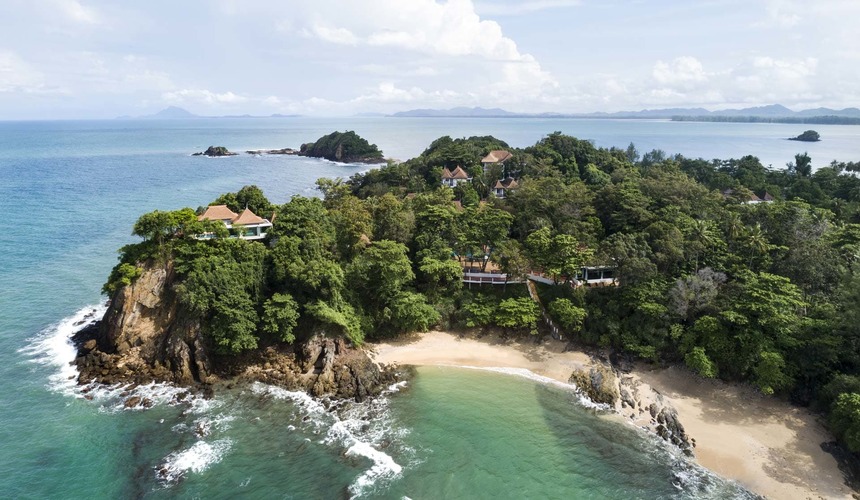 Rest on the Railay Beaches
The enormous cliffs on either side of Railay Beach, which separate it from the mainland, make it maybe the most beautiful beach in Thailand. Beautiful white beaches, breathtaking scenery, and amazing limestone cliffs may all be found here. Due to its isolated location, Railay has no roads or automobiles; instead, it has a few long tail boats and a few bars where you may spend your evenings. This may be the best you can do to truly disconnect from the outside world.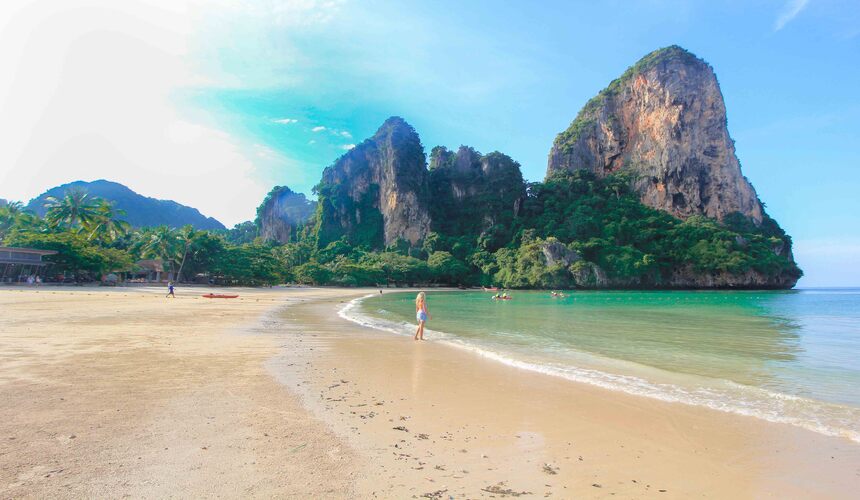 Visit an Elephant Sanctuary
Visit an elephant sanctuary in Krabi to discover why you should NEVER ride one.  You'll be astounded by how beautiful the sanctuary is and how well the elephants are cared for. You can interact with elephants and participate in their feeding and washing.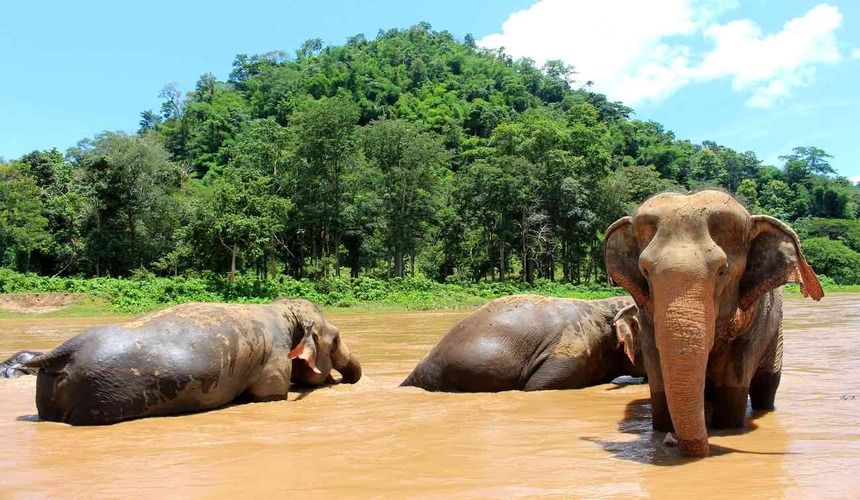 Taste Street Food at Koh Lanta Yai
There wouldn't be more skewered food in one location than the local market in Koh Lanta Yai, that much is certain. You'll discover a plethora of grilled cuisine in addition to some oddly shaped dishes on skewers that are coloured like Angry Birds. Along with the skewered meat, other mouthwatering local fare includes sushi rolls, milkshakes, enormous piles of cotton candy, chocolate-covered strawberries, and more. The majority of the time, the food is good and reasonably priced.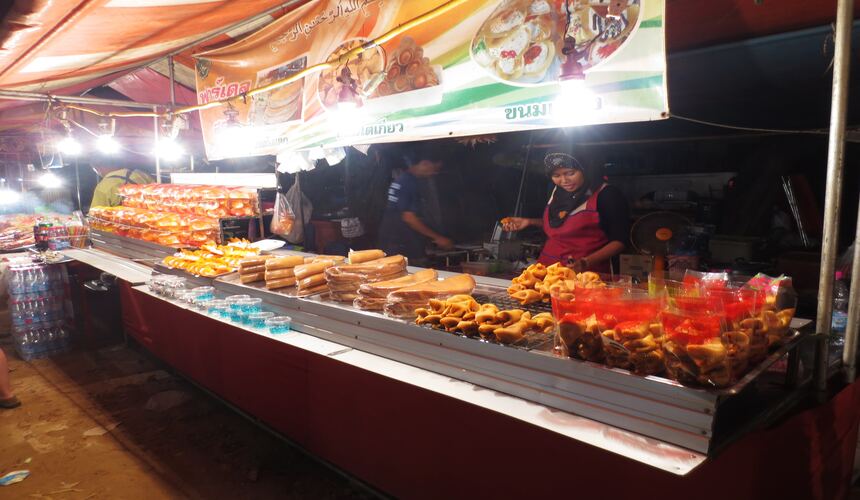 Party at Ao Nang Beach
Ao Nang Beach is not the most attractive beach in the area, but if you want a vibrant atmosphere and some nightlife, here is an excellent place to start. There are numerous pubs and eateries in the area that serve all the cuisine types you would anticipate in a popular tourist destination as well as a wide variety of cocktails.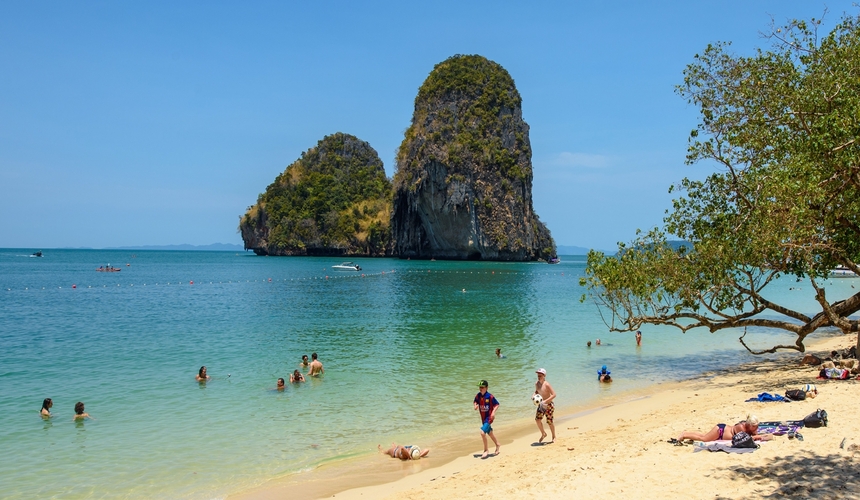 Try White water rafting
Fairly new to Krabi is the opportunity to go white water rafting. The rapids are on the Songprak River where a seven kilometer stretch of the river is used. Full training is provided when you arrive as well as a full safety talk, making sure you are as prepared as you can be when you start. The grade of difficulty is levels 2-4 making it a fairly low difficulty run which is perfect for complete beginners.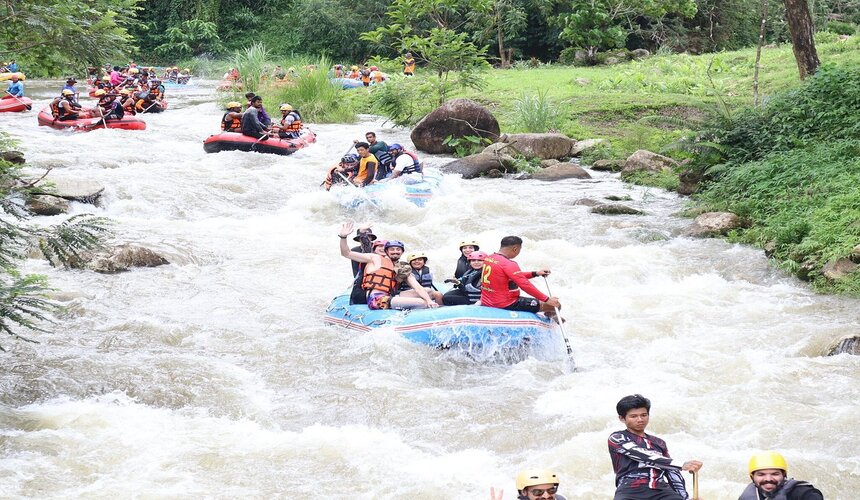 Accommodation
Sofitel Krabi Phokeethra Golf & Spa Resort
The Sofitel Krabi Phokeethra Golf & Spa Resort, which is a short stroll from the golden beach and boasts a design that evokes colonial grandeur. Offers a stunning view of the Andaman Sea and the nearby islands. One of Krabi's best hotels, the Sofitel mixes Western elegance with a cozy and welcoming Thai atmosphere in an excellent location on Klong Muang Beach, close to Ao Nang. This 5-star hotel in Krabi has 276 rooms and suites, all of which have a balcony or patio and are situated close to a tropical forest. The accommodations provide diverse views of the jungle, limestone cliffs, and the sea.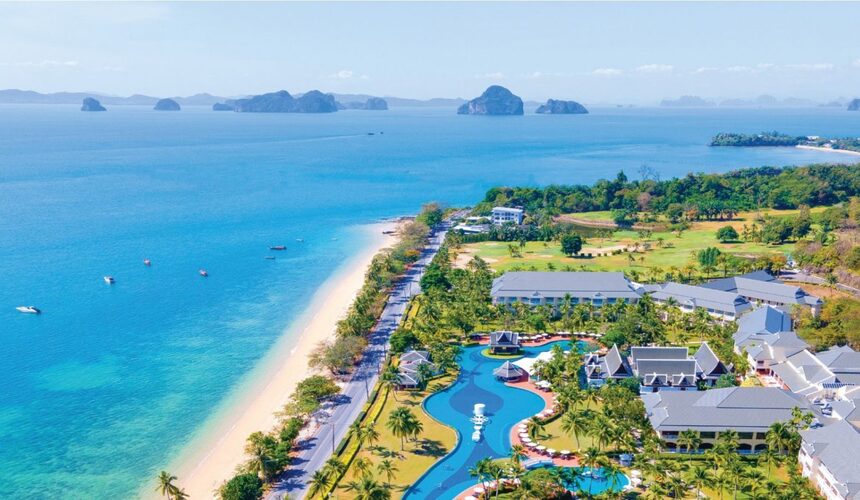 Beyond Krabi
Beyond Krabi blends naturally into its surroundings, the architectural style using freeform curves and low-rise design in a harmonic union with the gentle world of beach and woodland. All luxurious rooms and suites, and the sea and garden views are spectacular. The accommodation includes villas and a villa with its own private pool Inspirational treatments are available at Thai traditional Kanda Spa to keep you happy in body and mind.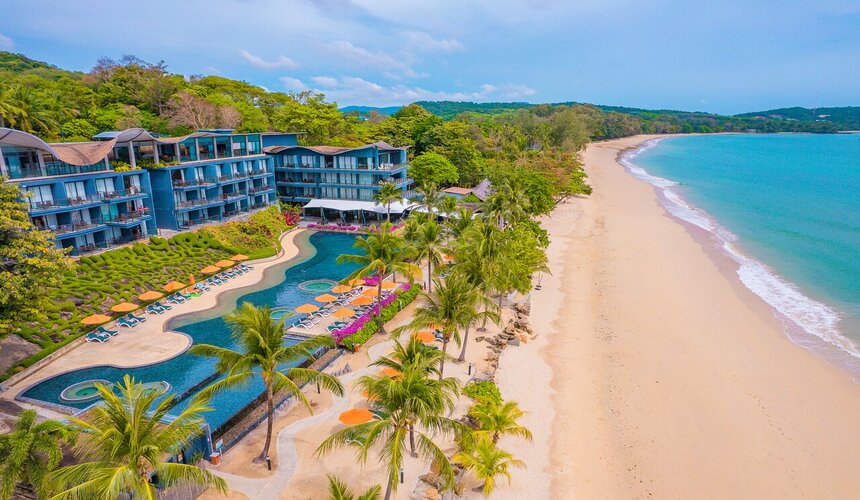 Amari Vogue Krabi
The quaint four-star hotel is located on the outskirts of Krabi and features large teak-lined rooms, four lovely swimming pools, three restaurants, and an excellent spa, but what really sets it apart is its front-row spot right on the white sands of gorgeous Tubkaak beach. Traditional Thai decor can be seen throughout the interiors, including glossy teak floors, wood paneled walls, substantial wooden furniture, and lovely hand-painted murals. They all feature balconies with views of the pools and spacious bathrooms with opulently deep tubs. In some of the higher classifications, you can also find spa suites, outdoor whirlpools, and sea views.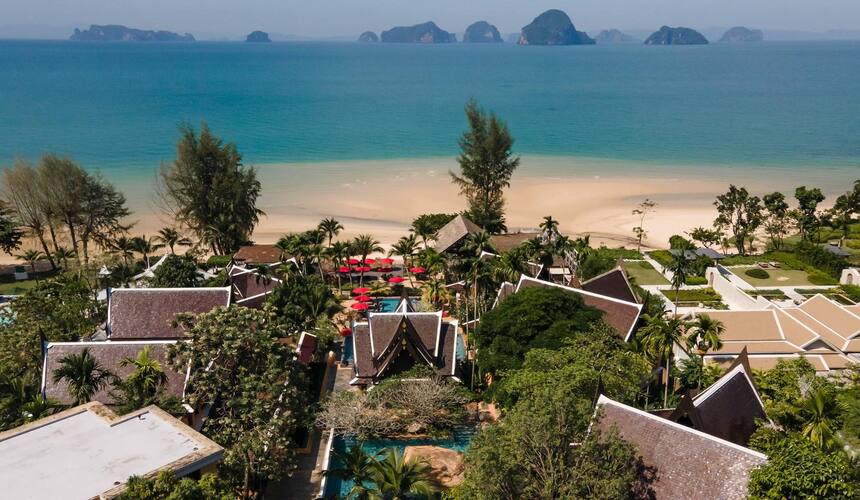 Travel Tips
Q1: When is the best time to visit Krabi?
A1: The best time to visit Krabi is during the dry season during the months of November and March. This time is also ideal for partaking in windsurfing, scuba diving, snorkeling, kite surfing, and also be a part of festivities. Krabi experiences hot weather throughout the year and is accessible all year round.
Q2: Do I need a visa?
A2: Passport holders from several countries can travel to Thailand with visa free.  Please kindly check more details through this link https://www.thaievisa.go.th/
Q3: How long to spend in Krabi?
A3: While a 3-day schedule for Krabi will give you enough time to experience the greatest parts of the island, you'll be able to squeeze so much more into your vacation with an additional 2 days.
Q4: How to get to Krabi?
A4: Krabi has a small airport and there are domestic flights to and from Bangkok, Chiang Mai, and Koh Samui.
Are you concerned about the activities in Krabi, or do you have any other requests? No concerns, we'll handle everything! Our travel consultants are available to assist you in planning a memorable excursion to the Krabi.