Payment Guide of Expats Holidays
Expats Holidays offers the fastest, easiest and safest methods to make payment for clients. And therefore, once you confirm a tour with us, we will send you an invoice requesting to pay the deposit and balance amounts along with the payment due dates.
For our clients' convenience, we accept Ali Pay / WeChat, Wire Transfer, Credit Card and Cash. And therefore, please feel free to use one of the below payment options to pay the amounts stated in your invoice at your earliest convenience.
1. Pay by Alipay or WeChat
We support both Ali Pay and WeChat online payment options. In order to make the payment through / WeChat, please follow the steps below,
Step 1: Scan the below QR code.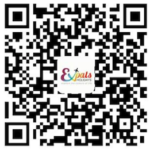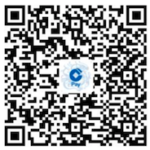 Step 2: Enter the payment in RMB currency.
Step 3: Take note of your EH No. (e.g. EH20170101001).
Step 4: Complete the transaction.
Step 5: Contact us for more information.
Important Note: In case if a single transaction allows only a limited amount, please make multiple transfers for a successful transaction. For example, if your total amount is 20000RMB and AliPay/ WeChat is limited to 10000RMB, you have to transfer 2 times.
Furthermore, add our WeChat and AliPay accounts for future reference.  
WeChat: 187 2197 8867
AliPay: 187 2197 8867
2.

Pay by Wire Transfer/ Bank Transfer
When making wire transfer inside China, please use the below information to transfer Chinese currency (RMB).
a.
Domestic Transfer inside China (Chinese)
BANK NAME: Shanghai Industrial And Commercial Bank (ICBC): 上海工商银行ACCOUNT NAME (MUST BE IN CHINESE) 账户名: 上海畅途旅游咨询有限公司
ACCOUNT NUMBER 帐号: 1001255309207980455
BRANCH NAME: 开户行: 中国工商银行股份有限公司上海市静安寺支行
When making wire transfer outside China, please use the below information to transfer foreign currency.
b.
International Transfer outside China (English)
BANK RECIVEN NET NUMBER: 310106000202
BANK NAME: INDUSTRIAL AND COMMERCIAL BANK OF CHINA SHANGHAI JING AN SUB BRANCH
SWIFT: ICBKCNBJSHI
ADDRESS: HUA SHAN ROAD 2
COMPANY NAME: SHANGHAI CHANGTU TRAVEL CONSULTING CO. LTD
COMPANY ACCOUNT: 1001255309207980455
3.

Pay by Card
If you choose to pay by credit/debit card, we are more than happy to receive it via Union Pay, and other international cards such as Visa, Master Card, etc.
You can either drop by our main office at Jing 'an temple in Shanghai or let us send one of our staff members to your place to get it swiped with the POS machine.
Important Note: International credit/ debit cards will charge an extra 3% service fee and domestic credit/debit cards (China) will not charge any extra fee.
4.

Pay by Cash
You are more than welcome to visit our office address below to make the payment in cash. In case if you are unable to come within the office hours, we are more than pleased to send one of our staff members to your place to collect it.
Office address (English): Elitzen Business
Center, 9/F, 1728 West Nanjing Road, Jing'an District Shanghai China.
[Landmark: we are located on the 9th floor facing Old Navy (a big retail shop in Shanghai). If you turn to the left and walk 10 meters, you will find the entrance].
Office address (Chinese): 上海静安区南京西路1728号(靠近华山路)9楼英励商务中心