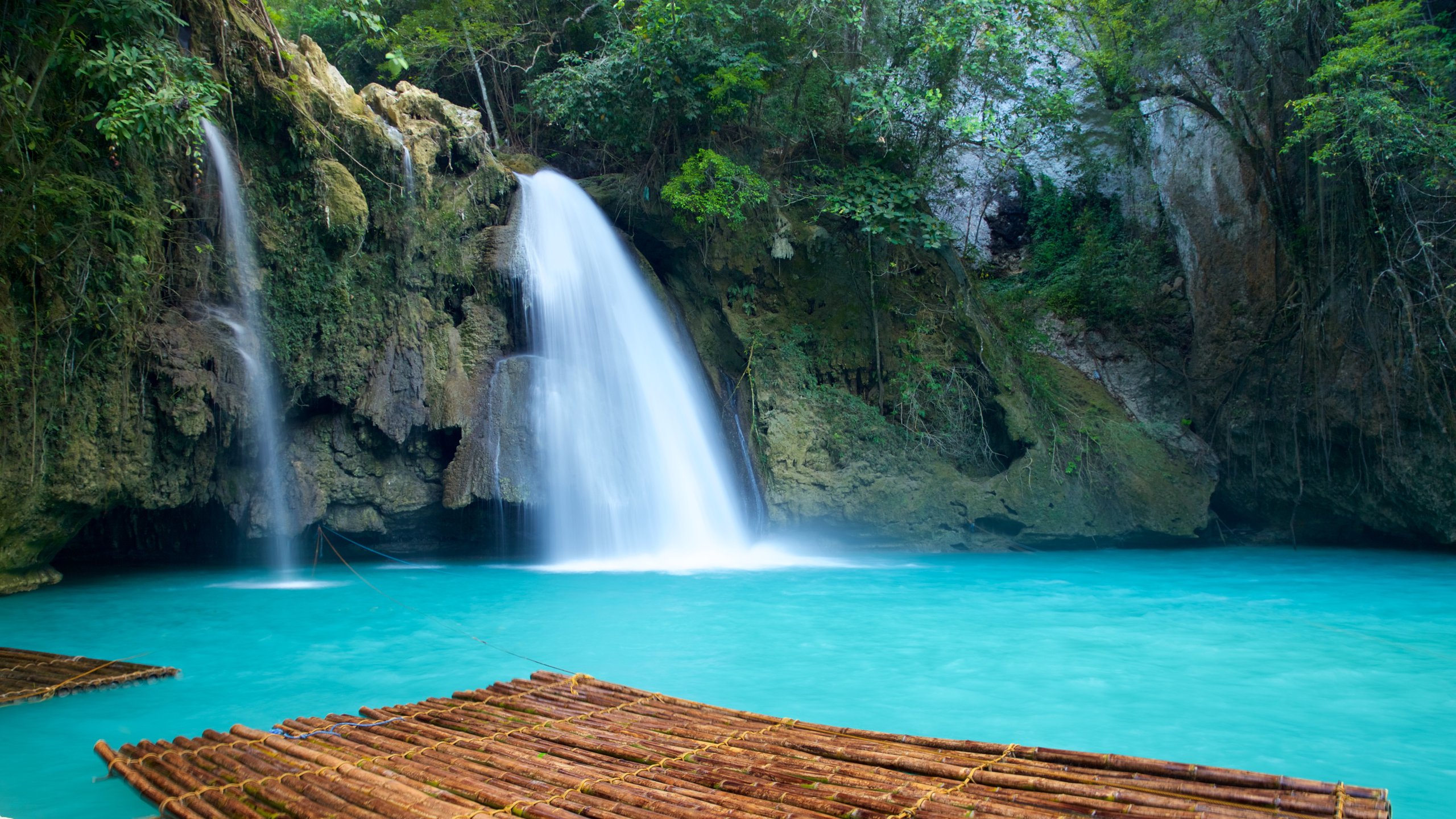 Swim with Sardine Run in Cebu, Philippines
Cebu is the hub around which the Visayas revolve. Cebu, known as the "Queen City of the South," is the oldest city in the Philippines and is home to almost a million people. It is the most densely populated island in the Philippines and is second only to Luzon in its strategic and economic importance to the country. White sand beaches and amazing diving are among the things you may enjoy, especially off Cebu's northern point at Malapascua and down on the southwest coast at Moalboal. And don't overlook the infamous Cebu City, which boasts bustling clubs and new restaurants. There are a tonne of enjoyable and thrilling activities and trips in Cebu that you may take part in. Find out the prime Cebu tourist attractions and unique things to do so that you can try to make the most out of your holiday.
Explore Bantayan Island
The beaches on this small island have a similar allure and beauty to those on the well-known Boracay Island. The nicest thing is that Bantayan Island is less developed and populated than Boracay. Bantayan Island won't let you down if what you desire is a quiet holiday by the beach where you can see one of the most breathtaking sunsets. It has a lagoon and sandbar, which are ideal for wading in and sunbathing. On the other hand, Paradise Beach is a tranquil section of white sand beach with stunning rock formations. The Ogtong Cave and the Sto. Nio Cave each has two natural cold spring cave pools.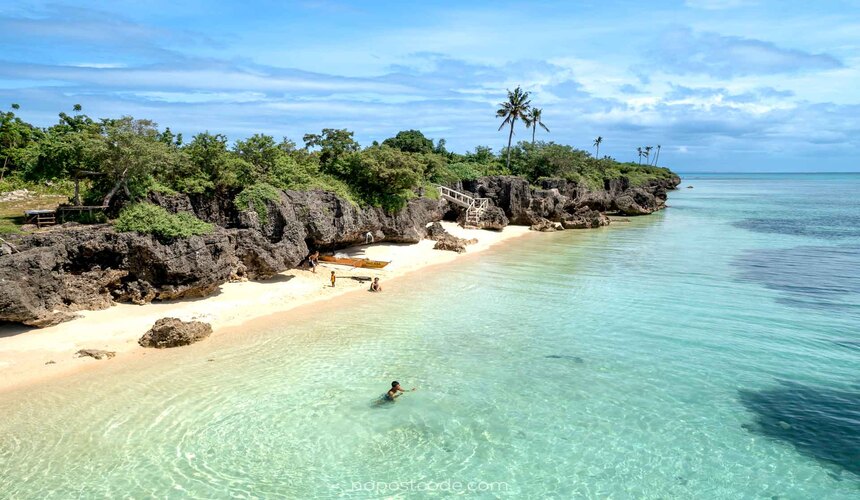 Visit Magellan's Cross
Magellan's Cross is a great place to start if you intend to see any of the historic sites in Cebu. The province of Cebu has a long history and has been the site of many significant occasions. One such occasion is the establishment of Catholicism in the Philippines, which is commemorated by Magellan putting a cross on the territory. In front of Cebu City Hall, it is housed in an octagonal pavilion in the Spanish architectural style. It is claimed that the big wooden cross on exhibit in the pavilion, which is constructed of tingalo wood, contains the original cross within of it.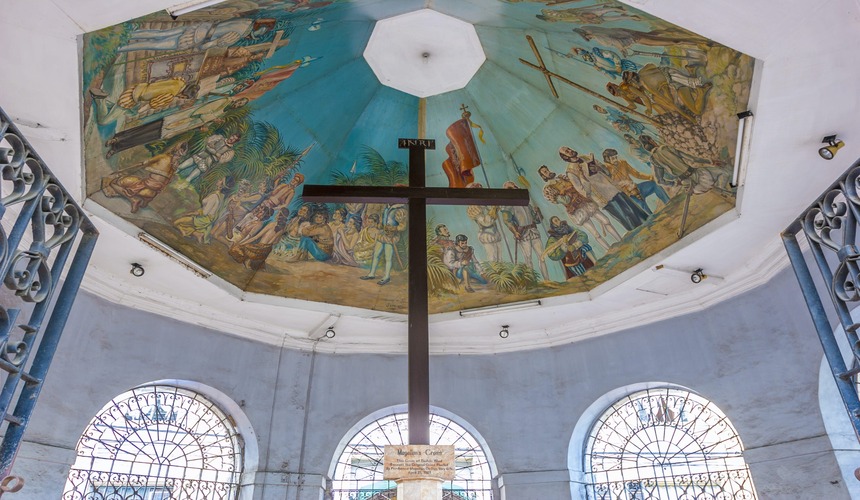 Admire the Temple of Leah
Taking amazing pictures of this majestic structure is a popular Cebu activity. The Temple of Leah is a great spot to start if you're interested in taking a hillside tour of Cebu. The seven-story Temple of Leah is a colossal structure that stands in the Busay hills of Cebu City and was designed in the style of early Roman architecture. The Temple of Leah's 24 chambers are home to the namesake's enormous collection of art, books, Chinese jars, and antiquities. The Temple of Leah is accessible to the general public, so be sure to visit or participate in Temple of Leah programmes to experience this magnificent display of love.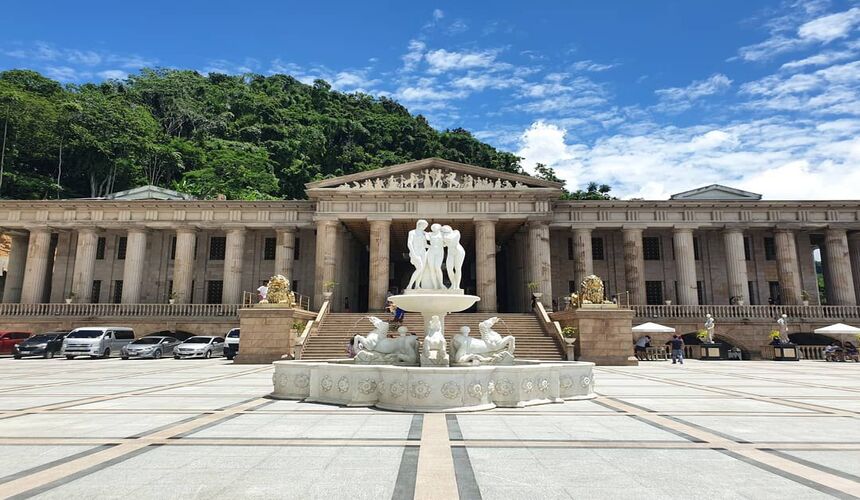 Hike to Osmeña Peak
Osmea Peak is Cebu's highest point, rising 1,013 metres above sea level. The peak is one of many spire-like formations that make up Dalaguete's Mantalongon Mountain Range. Due to the crops it provides to the entire province, Dalaguete is referred to as the "Vegetable Basket of Cebu". As a result, when ascending Osmea Peak, you will pass by a number of vegetable fields and watch animals grazing the landscape. It takes between 30 and 60 minutes to gently walk the scenic Osmea Peak trek. A breathtakingly craggy skyline, a comprehensive view of Cebu's southeast coastline, and a glimpse of Negros await you at the summit of Osmea Peak.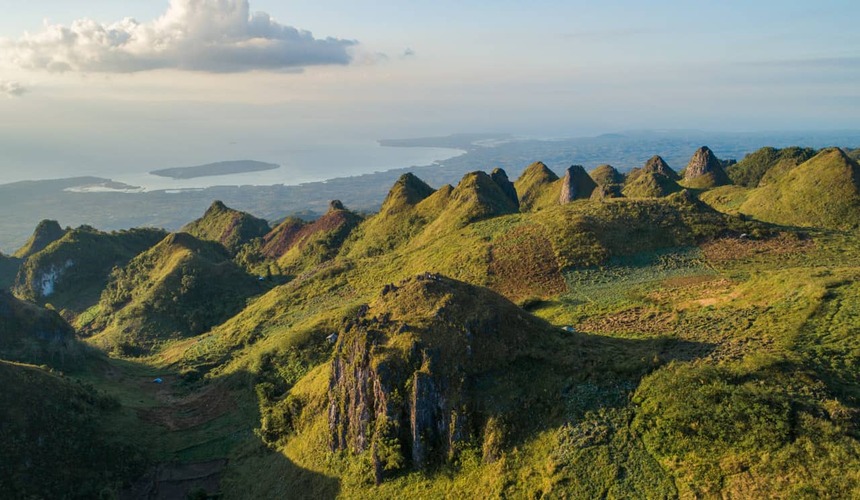 Discover the marine on Sumilon Island
The pristine sandbar on Sumilon Island, which changes shape with the seasons, is the island's most notable feature. Additionally, it is a marine protected area that is home to diving locations in the Philippines that are alive with blacktip sharks, vibrant fish, and expansive coral gardens. You can choose between playing on the sandbar and snorkelling to admire Sumilon's colourful underwater landscape. The island boasts beautiful waterways, as well as mangroves that provide a haven for many bird species. Hectare-wide woodlands that border the coastline offer opportunities for leisurely hiking. On either end of the island, there is a beautiful cliff and a natural lake.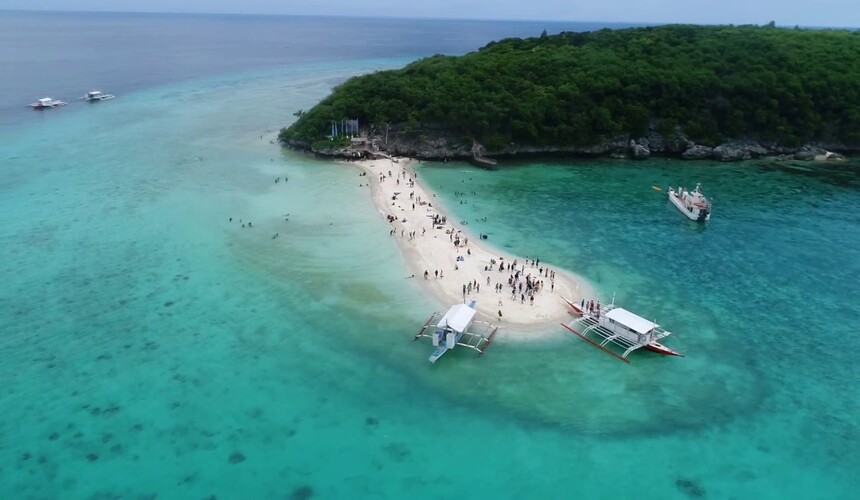 Have fun at Kawasan Falls
The most famous attraction in Badian is Kawasan Falls, a three-tiered cascade that features distinctly turquoise water. It is also one of the most famous waterfalls in the Philippines. There are two ways for discovering the falls. One is a three to six hours ride from Alegria to Badian on one of the many canyoneering tours, while the other is a quick walk to the waterfalls with Kawasan Falls tours. A thrilling water adventure that takes you over imposing gorges and stalactite boulders is taking a canyoneering excursion to Kawasan Falls. You can swim through the river canyons, descend them by abseil, and even leap down 30-foot-high cliffs into Kawasan Falls' azure pools.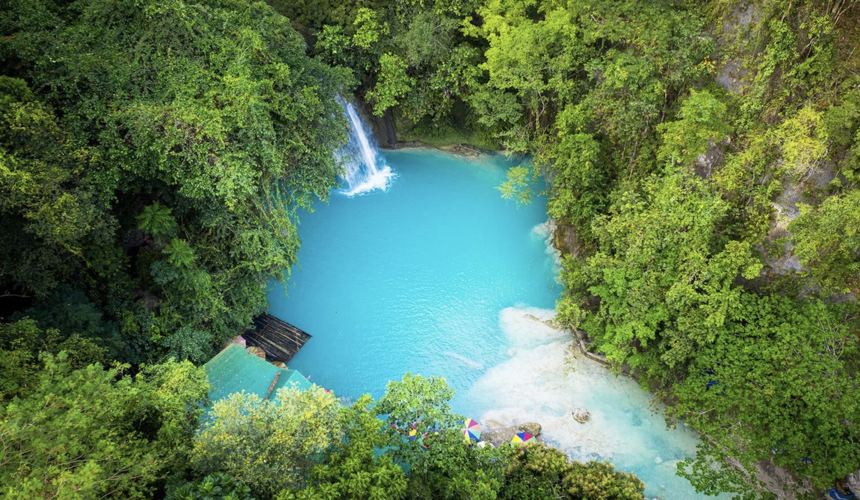 Dive with Thresher Sharks in Malapascua
A small island called Malapascua Island is located in the northern region of Cebu, off the coast of Daanbantayan. It is well recognised for the abundance of breathtaking diving locations in Cebu, many of which are teaming with colourful coral walls and substantial sea animals. Due to the fact that it is the only location in the world where divers can dive everyday with thresher sharks, Malapascua Island is well-known among locals and visitors from across the world, particularly among divers.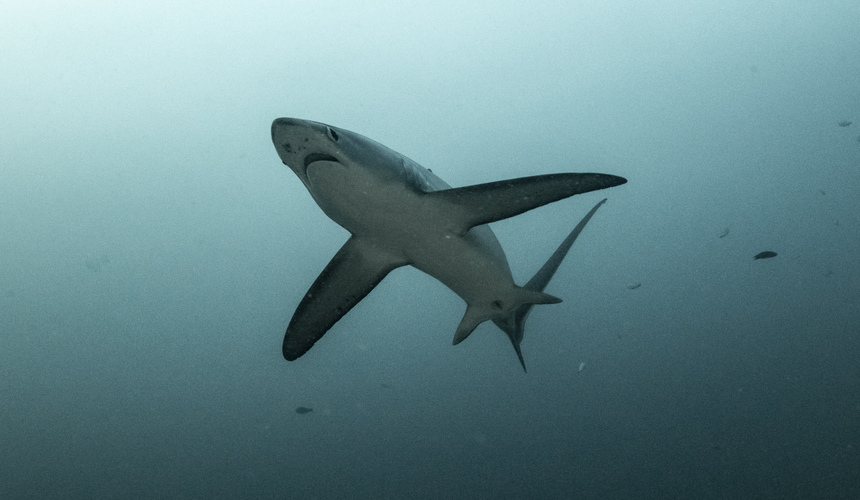 Check out Fort San Pedro
During the Spanish occupation, the stone fort known as Fort San Pedro operated as a military defence system in Cebu. In order to fend off Muslim invasions, the initial wooden fort was later replaced with a stone structure in the 17th century. The earliest triangle bastion fort in the Philippines is thought to be the 1738-built stone building that is still standing. Fort San Pedro is now a museum whose mission is to preserve the history of the Spanish Empire. There are several artefacts to be found, including paintings, sculptures, and Spanish documents. Along with viewing the exhibits, you can also eat inside the fort or stroll along the walkways of Fort San Pedro's three bastions.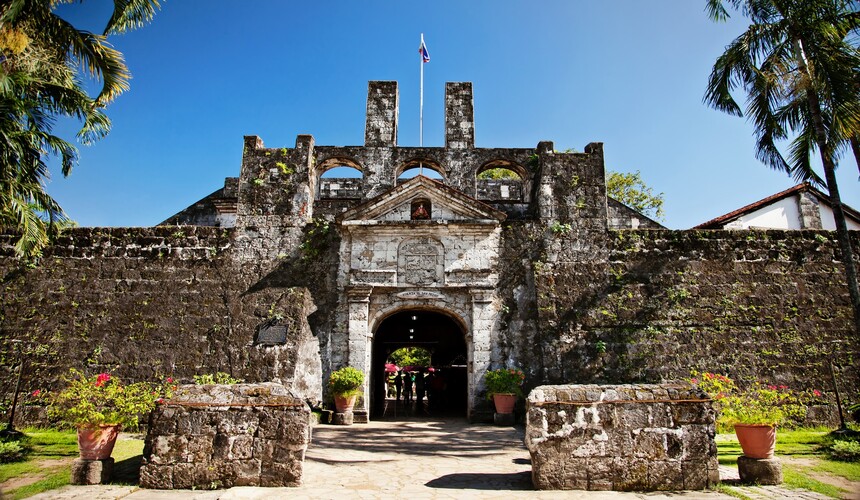 Marvel at the Sardine Run in Moalboal
Moalboal is a popular tourist destination on the province's southwest coast and is well known for its diving at Sardine Run. Imagine swimming in waters filled with millions of sardines. Snorkelling may even allow you to swim alongside turtles if you're lucky. This underwater wonder has been regarded as breathtaking and bizarre by those who have witnessed it. The sardines don't leave the Moalboal shallows, which adds to the wonder of this scene. During Moalboal island hopping cruises, you can see them year-round, even with just a pair of swimming goggles.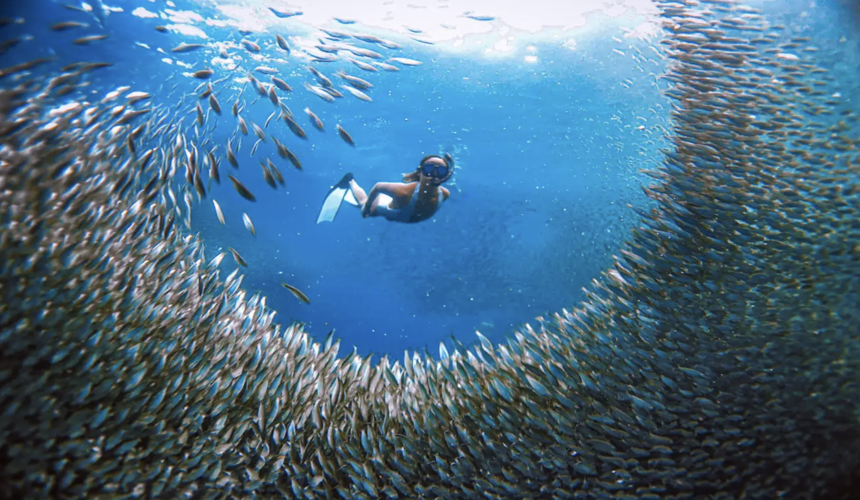 Enjoy Lechon food trip
Lechon, Cebu's signature meat, must be tried on any trip there. Lechon is unquestionably the best pig dish and a staple of Filipino cuisine. Pigs are slowly roasted over a charcoal fire to improve the dish. The native pigs are filled with a combination of regional herbs and spices, tomato, lemongrass, and vinegar. Lechon is available across the Philippines. The best lechon, though, is thought to be from Cebu.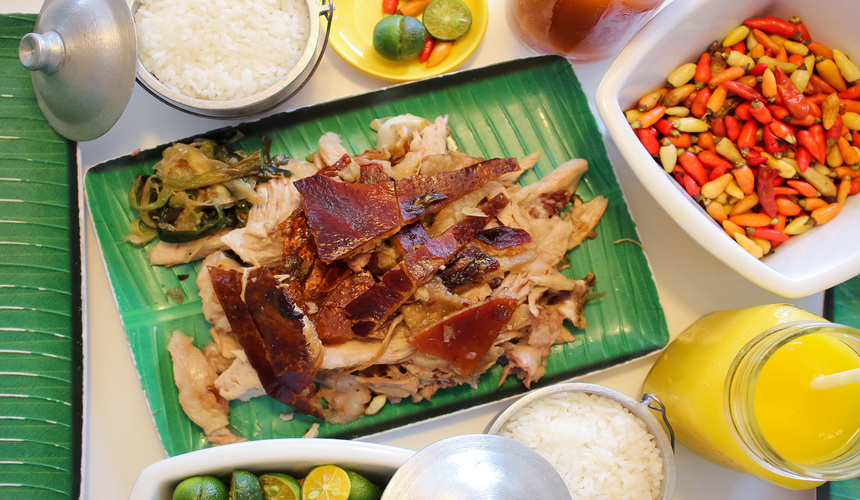 Cebu Travel Tips
Q1: When is the best time to visit Cebu?
A1: The most appropriate time to visit Cebu is during the warm and dry months of December, January, February, March, April, and May for beach and island exploration, diving, canyoneering activities, and city sightseeing. Visit in January to take part in the vibrant celebration of the Sinulog Festival, which is celebrated on the third Sunday of the month for a one-of-a-kind look into the local way of life. This is one of the liveliest and most important festivals in the Philippines, where you may participate in street dancing and parades with people wearing bright costumes.
Q2: How to go to Cebu?
A2: Cebu is accessible via international and domestic flights through the Mactan-Cebu International Airport. The airport is located on Mactan Island, about an hour away from Cebu City. There are direct flights from Shanghai to Cebu. Also, daily flights to Cebu from major cities like Manila, Clark, and Davao in Philippines. From the airport, you can ride a cab, board a bus, avail of airport transfers, or hire a Cebu car rental going to your accommodations.
Q3: Do I need a visa?
A3: The Philippines visa policy is quite lenient. Passport holders of several countries can travel to the Philippines visa-free. Additionally, nearly everyone can get a Philippines Visa On Arrival. However, unless you are from one of the countries who can travel to the Philippines visa-free, you have to apply for a visa before you enter. Please kindly check more details though this link https://etravel.gov.ph/
Are you concerned about the activities in Cebu, or do you have any other requests? No concerns, we'll handle everything! Our travel consultants are available to assist you in planning a memorable excursion to the Cebu.