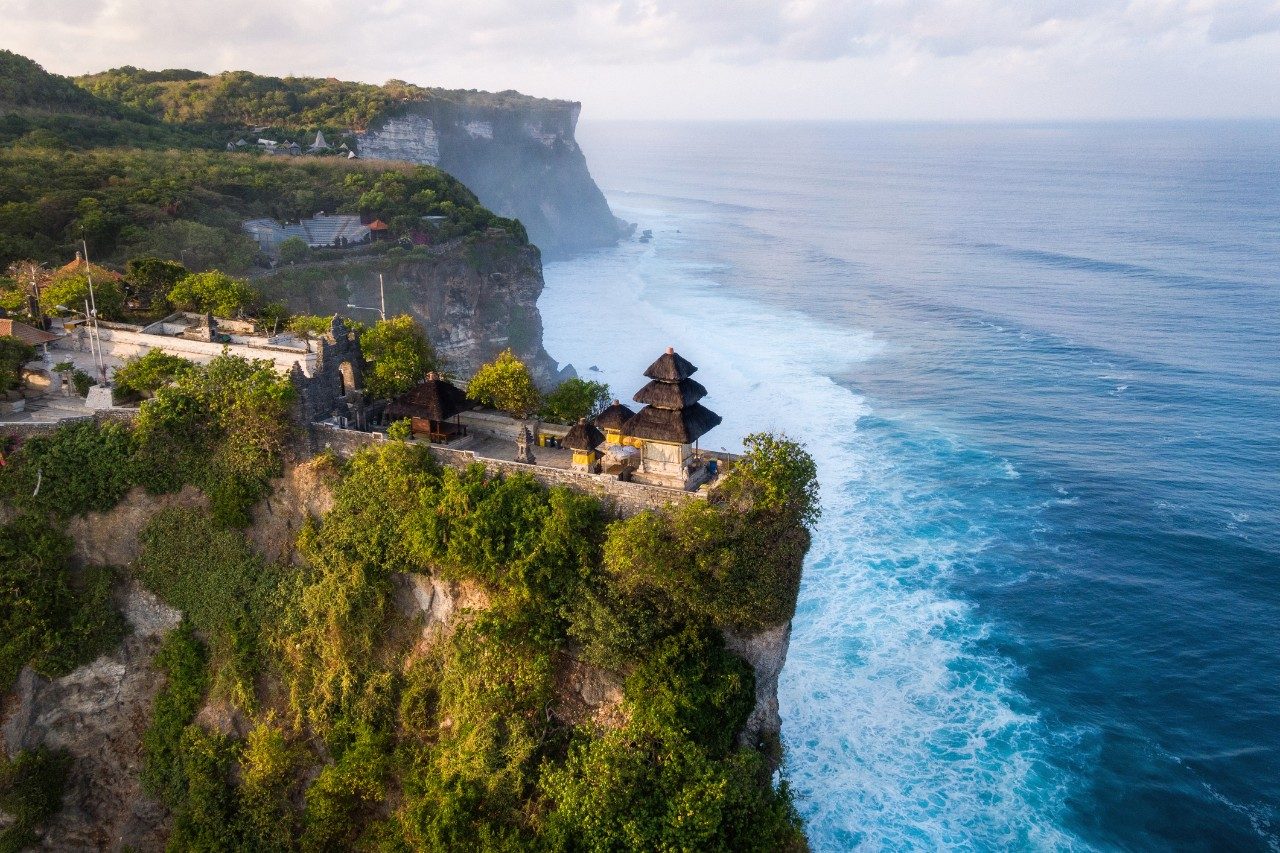 10 Amazing things to do in Bali, Indonesia
If you think of a tropical island that owns both natural scenery and warm inhabitants, Bali might be the first place that comes to your mind. The heart of Bali – Ubud is where the culture of the island is most accessible while rice fields and ancient monuments extend to the east and west of Bali. North Bali is less popular among tourists but it is the best place to enjoy diving and surfing, activities that will make your journey worthwhile. However, there are so many things to explore on this island. Keep reading and don't forget to put the below activities into your travel list!
Enjoy surfing in Kuta
The 8 km Kuta beach with its gentle waves is a perfect place for surfing beginners. There are 3 main areas, namely Kuta Beach, Legian Beach and Seminyak Beach where you can easily find surfboards for rent and surf instructors directly on the beach. If you just want to relax on the beach, you will definitely find nice spots to watch the sunset while drinking a cold beer.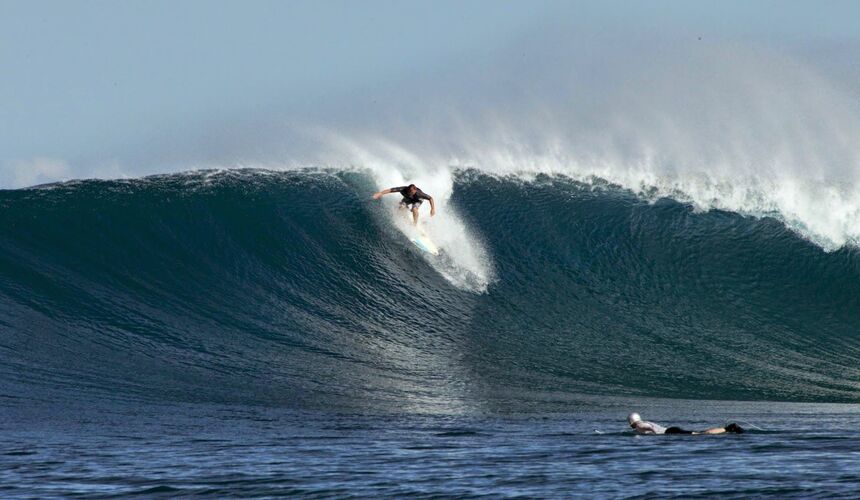 Visit Ulun Danu Temple
You might often see this iconic temple appear in travel magazines. Ulun Danu Temple is located at the edge of Baratan Lake in Bedugul. It is a beautiful temple that local people dedicated to the goddess of the lake. On this serene island, there are many different shrines with a variety of architectural styles and carved gates.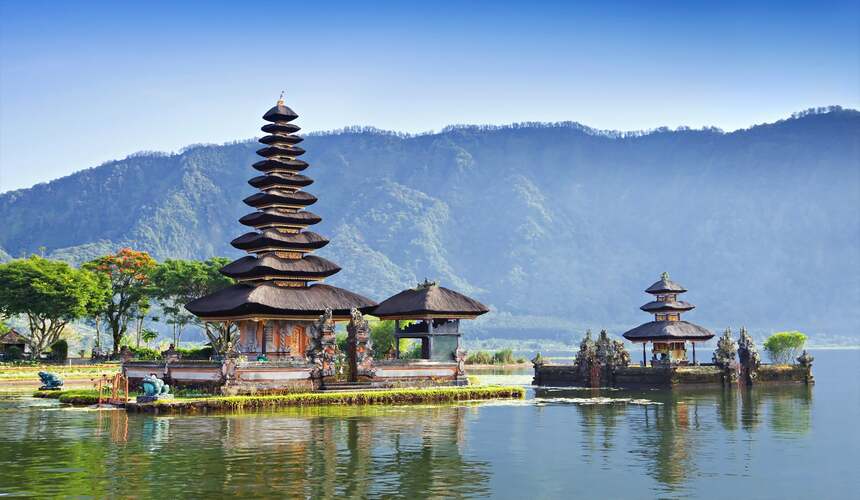 Diving in Padang Bai
In the east of Bali, Padang Bai is famous for its diving spots. There is a total of seven different dive sites can easily be reached via boat. It is a great opportunity to see sharks, turtles, and coral gardens. Muck diving in sites like Secret Jetty or Secret Jepunmakes is even more special. There is very little coral coverage, but the tons of critters could be a delight for animal lovers and photographers.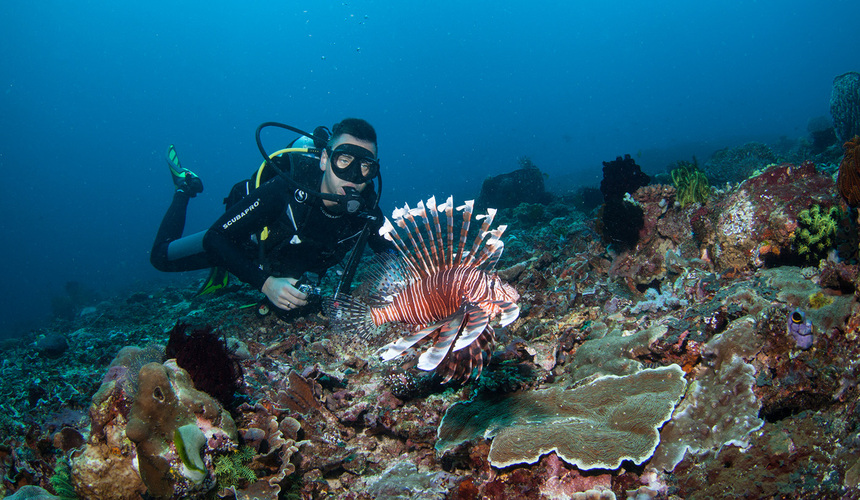 Go snorkeling in Amed
Amed is located on the northeastern coast of Bali. It used to be a fishing village but now it turn into one of the most popular snorkeling sites in Bali. Thanks to its calm bay waters offering high visibility with untouched marine life, it provides underwater explorers a nice environment to discover.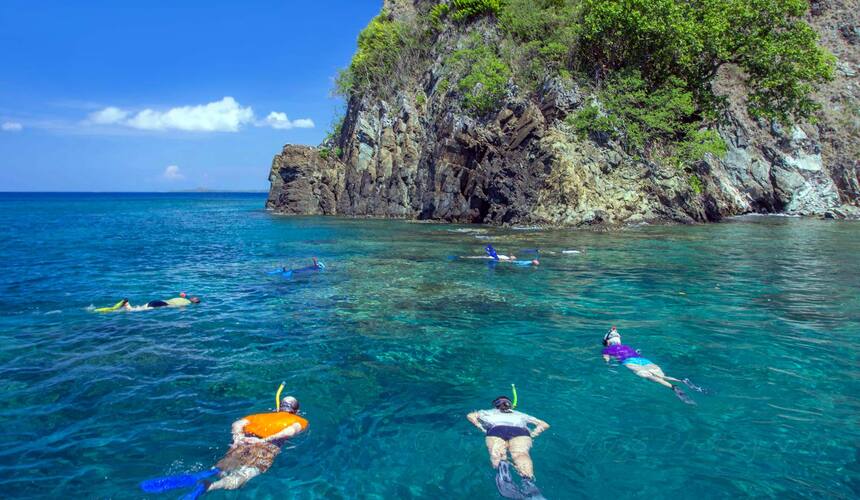 Explore rice fields in Tabanan
The rice field is the symbol of Tabanan, being an integral part of the local life. The lowlands are covered with rice fields while the surrounding high hills greet you with steeply terraced fields. Stoll around the villages and enjoy melodies of the gamelan orchestra at the bale banjar or community center.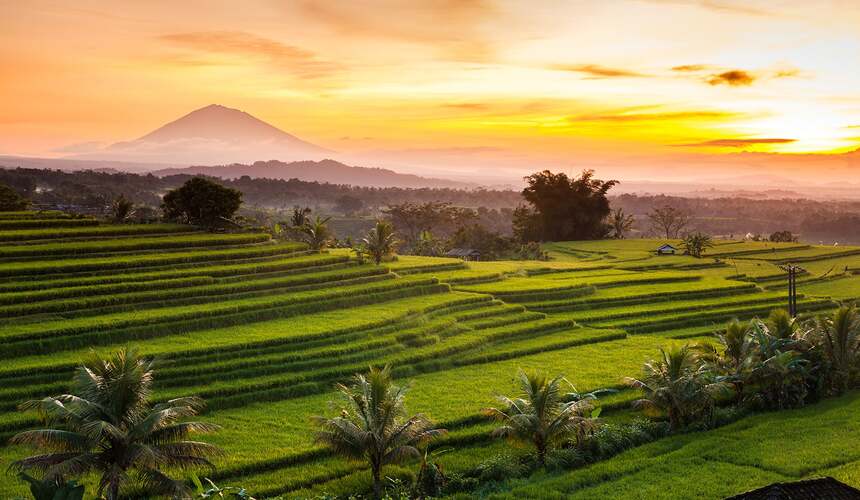 Experience water rafting on Ayung River
Bali has many different water sports to enjoy and one of the most exciting ones is a trip down the Ayung River on a raft. With calm waters, the streams are suitable for all ages. On your journey, you will pass through some magnificent natural wonders of Bali such as lush green rainforests, ricefields, and splashing waterfalls.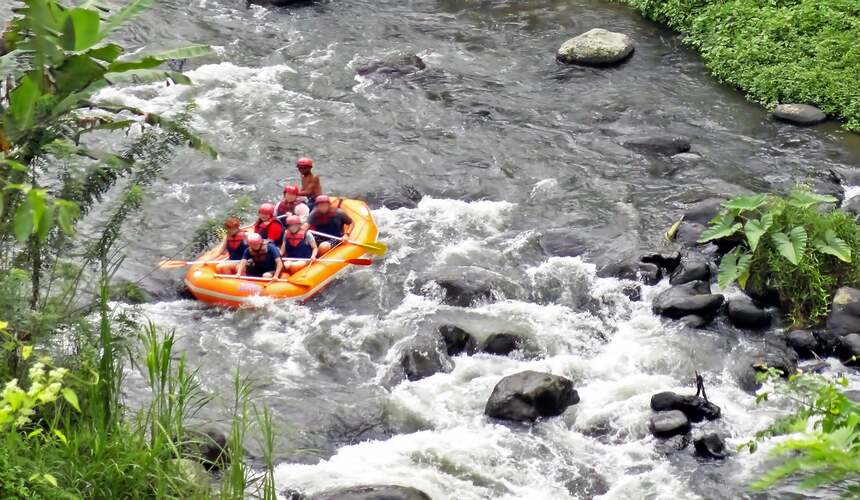 Admire Ubud Palace
Most of Ubud Palace's structures were built after the 1917 earthquake and the local royal family still lives here. It is an old palace complex that includes gorgeous gardens and fantastic carvings. In the evenings there are dance shows held at main pavilion as well.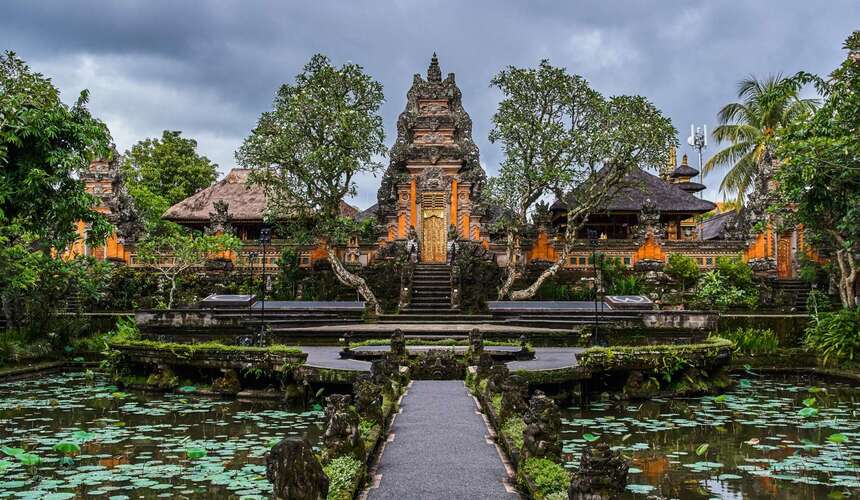 Trekking at Munduk
Munduk is home of some of the stunning waterfalls in Bali such as Sekumpul waterfall and Banyumala twin waterfall. It is a good choice to enjoy a trekking tour through the jungle and you will find farm land, orchid fields, and local markets during your trip.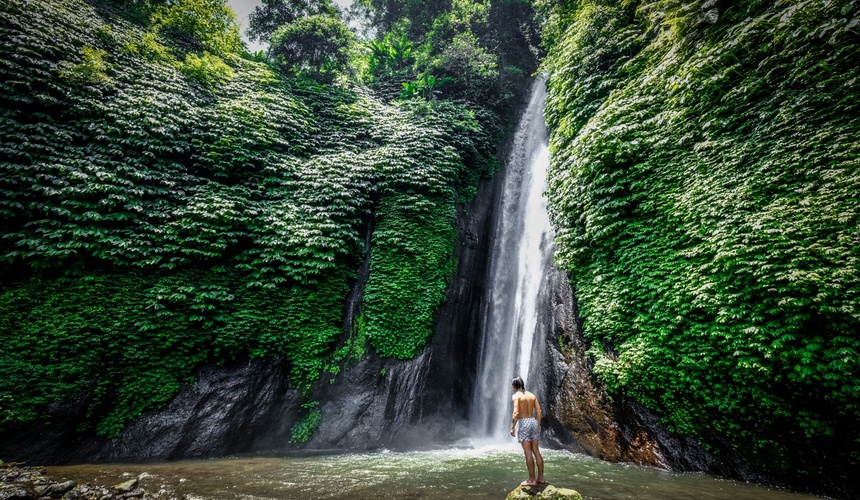 Meet animals in Bali Marine and Safari Park
Experience a safari journey at the Bali Marine and Safari Park, which is an extremely nice activity for families with children. This park owns a big amount of flora and fauna collection and you have a chance to meet 60 different species of animals here. Apart from animals there are also organized dances and musical shows for the visitors. You can even stay overnight and watch giraffes or elephants amble past your hotel room.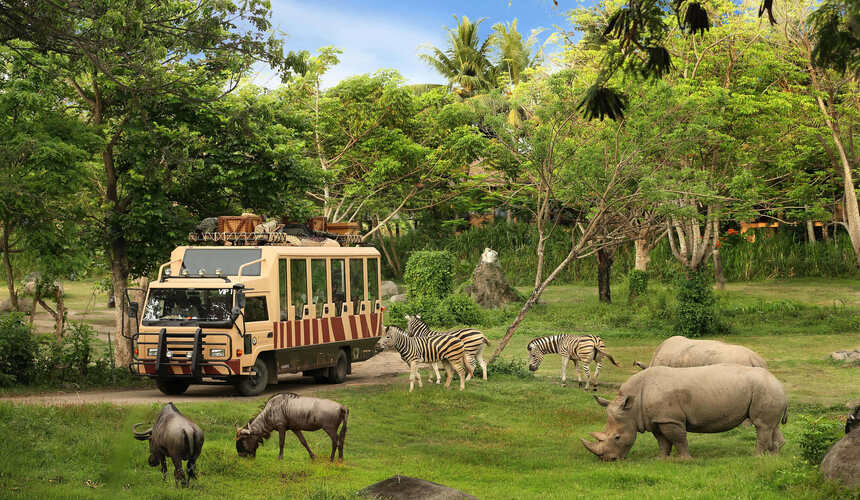 Swing through the trees
I believe you have seen some mystical pics that people swings up above the treetops. One of these iconic spots is located at Bali's Zen Hideaway retreat in the hills of Ubud. There are also other swings with different natural view such as Zen's swing for a jungle vista or Gili Trawangan's swing where you can sit with your toes in the ocean.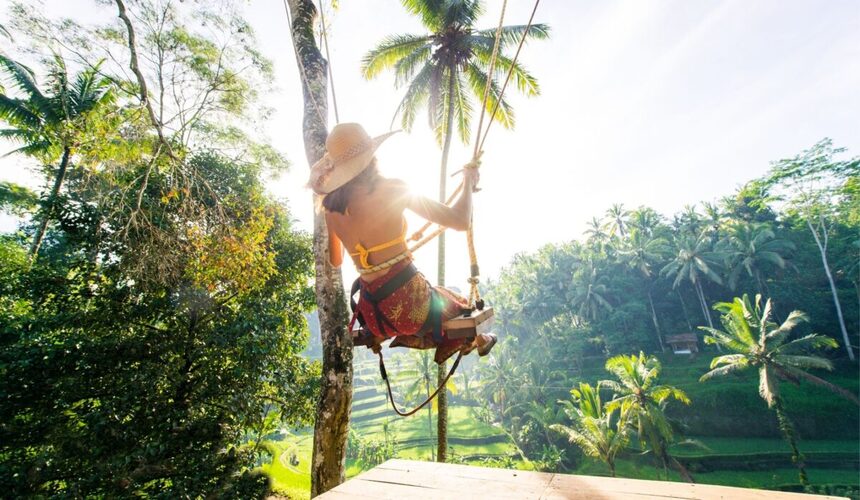 If you want to visit Bali, please feel free to contact our travel consultants to help you plan a wonderful trip! BOOK NOW!