10 Destinations to visit in spring!
Spring is winding down, so it is time to plan your Labor Day or Easter holidays. We have everything you need, whether you prefer splashing in a lake, hiking a mountain, exploring an urban city or just lying on a beach with a tropical drink. As Labor Day is a popular travel holiday among domestic travelers, prices may increase every day, so we recommend booking hotels and flight tickets as early as possible.
Thailand
Thailand will be your top choice if you want to enjoy a beach vacation with direct flights. Many islands in Thailand have their own unique characteristics. Aside from their white sand beaches and lush green palm trees, the islands are also renowned for their great nightlife. You will never run out of things to do during your stay because there are always so many things to explore.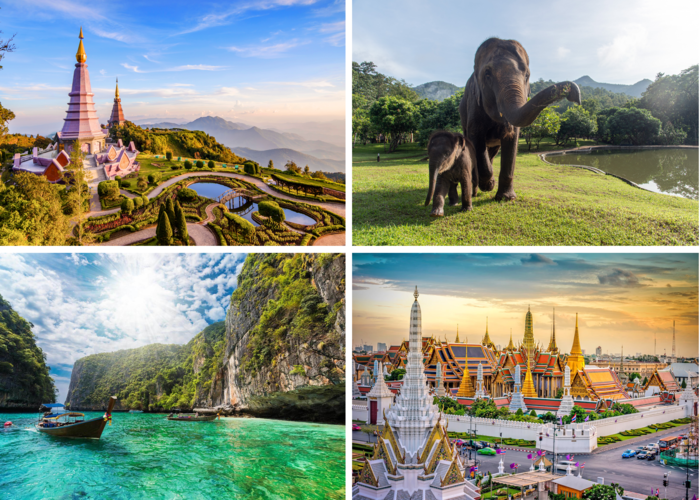 Cambodia
Discover the ancient Khmer Empire's legacy in Cambodia, the once-dominant kingdom that dates back more than five millennia BC. Angkor Wat is a legendary and jaw-dropping temple that is a clear symbol of Cambodia, but its magic extends far beyond its walls. Offering warm hospitality of the highest caliber, a rich culture, charming cities and a tumultuous, yet fascinating history. Currently, direct flights are available to Siem Reap as well.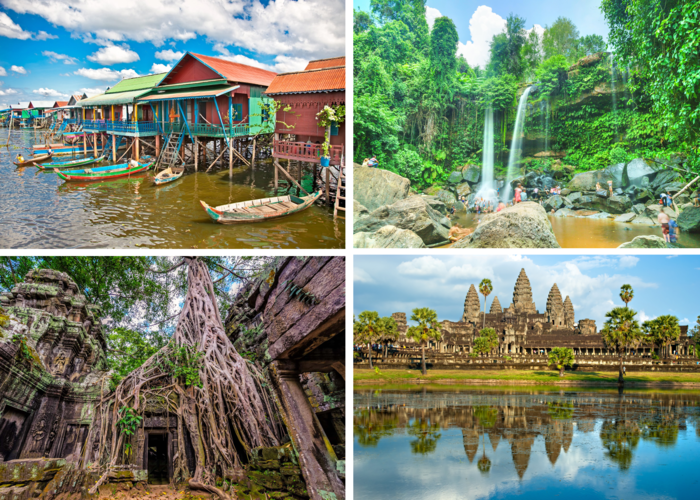 Yunnan
You'll find something special in this southwestern Chinese province for your spring trip, from snow-capped mountains to charming rice terraces among vivid lush landscapes. Any nature lover will find Luoping's golden fields to be a true paradise. Rapeseed flowers cover the vast areas of karst hills. There are tucked-away restaurants and cozy B&Bs nestled around Dali's Erhai Lake, making it a popular weekend getaway spot for couples. For travelers seeking an alpine adventure, Shangri-La's Songzanlin Lamasery is a great place.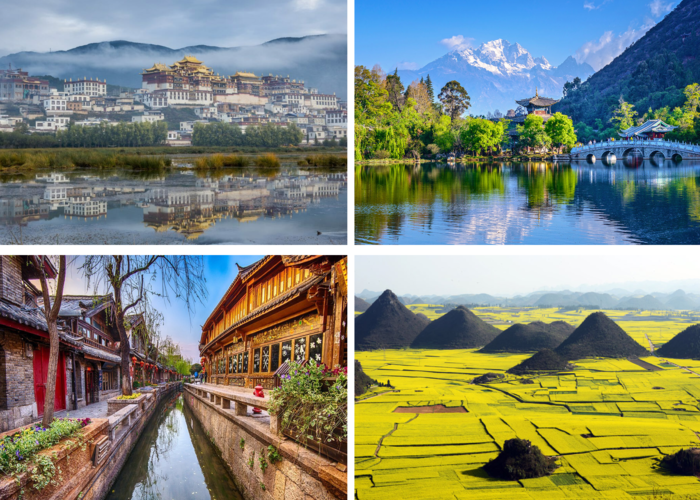 Guilin
Guilin's landscape is dotted with fresh flowers and trees in the spring, making it one of the best times to visit. In the Yulong River Park there are a mixture of rivers, karst mountain ranges, and fields. You can visit the villages situated throughout the park's boundaries. Cycling through the lush valleys or riding bamboo rafts is a great way to slow down. At night, West Street comes alive with thumping music and mouthwatering food. View the surrounding karsts lit up by searchlights from a rooftop bar.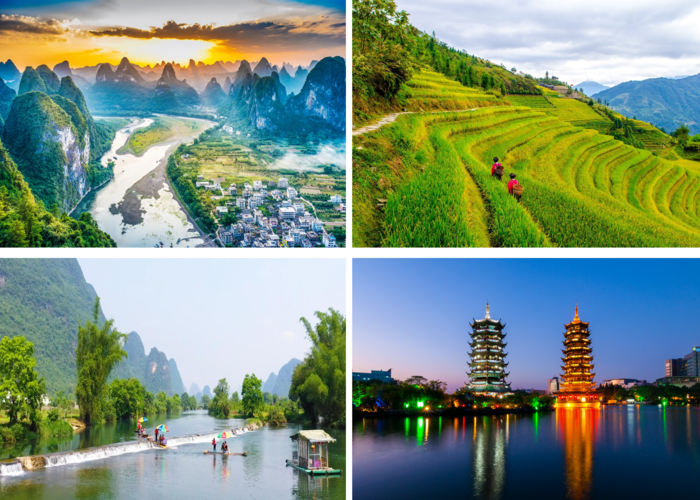 Tibet
A Tibet trip in the spring can be more memorable than any other time of year. In the Nyingchi Area in east Tibet, the hill will be covered in peach blossoms from the end of March to early May. Besides peach blossoms, you can also learn more about Tibetan ethnic culture through their singing and dancing performances. The Tibetan plateau can also offer you breathtaking high-altitude hikes, stunning views of the Everest Mountain, and the friendliest Tibetan cultures you've ever met.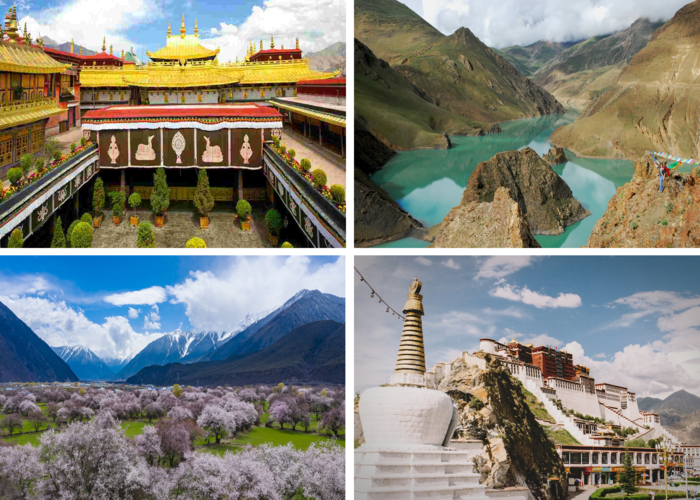 Sanya
Sanya's beautiful white sand beaches are the perfect place to enjoy a tropical drink. You can stay at an all-inclusive resort, such as Club Med, which offers a kids club, a spa, multiple pools, and breathtaking ocean views. Wuzhizhou Island is a well-known diving spot, or Tropical Paradise Forest Park offers hiking through the rainforest.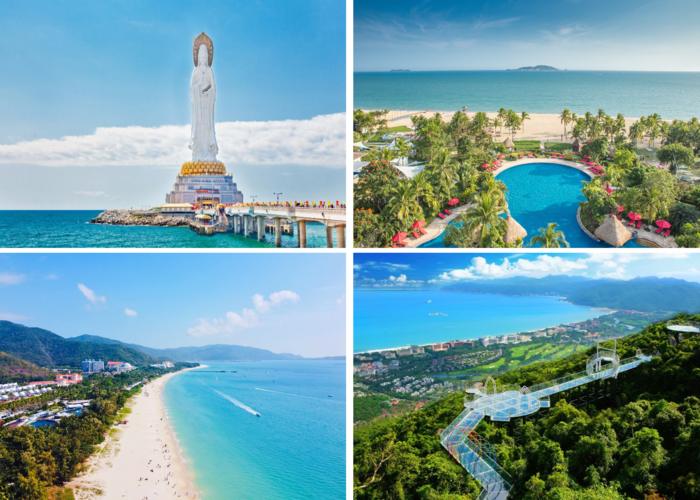 Zhangjiajie
The sandstone pillars in Zhangjiajie are well-known for their bewitching appearance. Yuanjiajie is one of the top tourist attractions in China due to its similarities to the Avatar Hallelujah Mountain from the movie "Avatar". It is a thrill to walk the narrow glass path on Taimen Mountain, which is 1,400 meters above ground.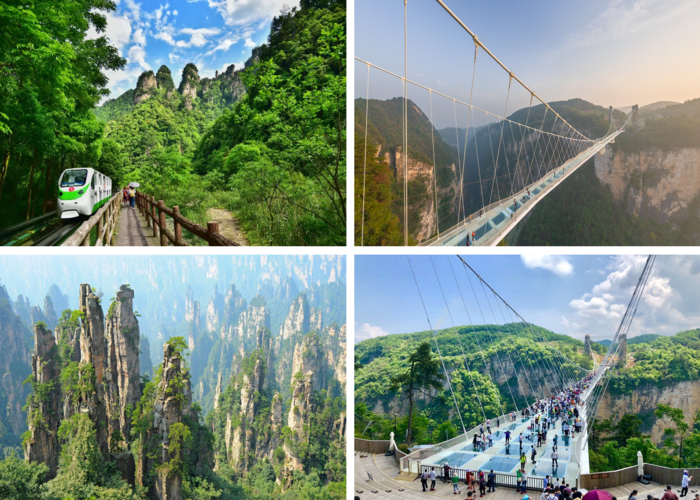 Gansu
Gansu is synonymous with the Silk Road, the gap through which goods and ideas once flowed between China and Central Asia. Travel along the Silk Road, discover the wonders of Jiayuguan Pass, admire the Rainbow Mountain, ride a camel across the desert, or taste the culinary delights of Western China by planning a trip here.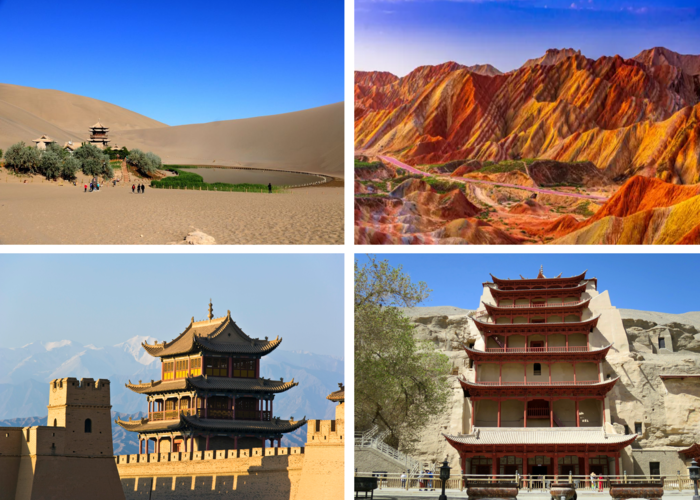 Xinjiang
Aside from its amazing natural beauty, Xinjiang has an interesting history and culture that are unique to Central Asia. A mosque, a teahouse, and a bazaar are the focal points of life in Kashgar, Hotan, and Turpan on the Silk Road. Northern Xinjiang is a great place to visit if you love natural scenery and don't mind a limited timeframe. Cultural experiences are more common in the Southern Xinjiang region. In Xinjiang, you can enjoy the whole region if you have more than two weeks to travel.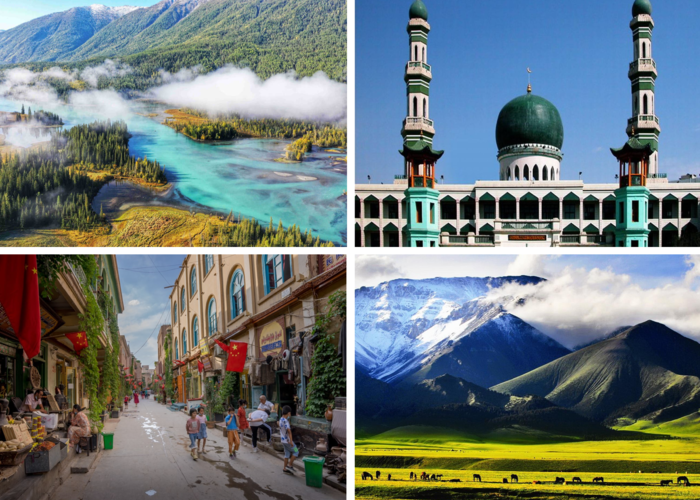 Guizhou
It's the perfect time of year to explore Guizhou's wildflowers, hiking trails and waterfalls during spring. Enjoy a leisurely stroll along the primitive forest in Libo Seven Small Arches Scenic Area, and then spend some time in Xijiang Miao Village to learn about the history of this minority village.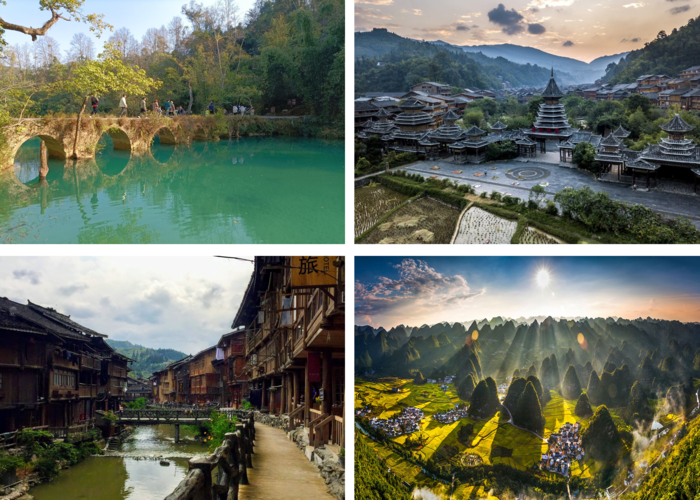 Are you still undecided on where to travel this spring? If you would like to customize your own itinerary, please contact one of our travel consultants!