10 Family-friendly Shanghai places to go during golden week
Do you plan to stay in Shanghai and avoid the crowds during the Golden Week Holiday? Shanghai has too many places that are perfect for family gatherings as well as for some education tours. Keep scrolling and check out where to bring your children to have some fun.
Shanghai Disneyland
A world-class resort includes a gargantuan park with seven themed lands, two themed hotels, a huge shopping, dining and entertainment district know as 'Disney Town' and also the Wishing Star Park. The seven themed lands will be home to such delights as Adventure Isle, Gardens of Imagination, Mickey Avenue, Tomorrowland, Treasure Cove, Toy Story Land and Fantasyland. The Enchanted Storybook Castle is the largest of all Disney castles in the world.  (Click to check out more detials: Shanghai Disneyland Tips)
Opening hour: 9:00am-8:00pm
Subway: Line 11 Shanghai Disneyland station
Address: Shanghai DisneylandNo. 310, Huangzhao Road, Chuansha Town, Pudong New Area, Shanghai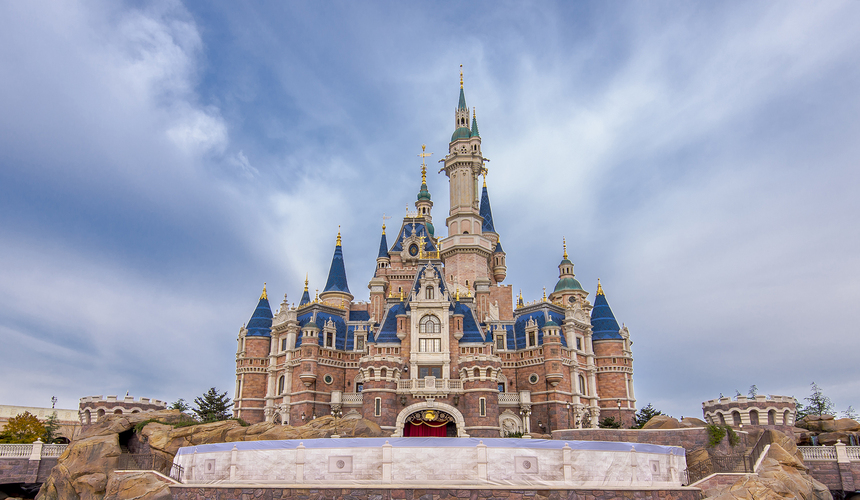 China Maritime Museum
The China Maritime Museum enjoys a worldwide reputation for excellence in maintaining and operating China's historic vessels. Based on the theme of "navigation", it is composed of six exhibition halls, two special exhibition zones, two science movie theatres, and a children's amusement center. The ancient navy of China and the various ship types used in trade can be found in the museum. You can also gain knowledge about the history of China maritime and different equipment used by sailors.
Open hours: 9:30 – 16:00 (Closed on Monday)
Subway: Line 16 Dishui Lake Station
Address: China Maritime Museum No.197, Shengang Avenue, Nanhui New Town, Pudong New Area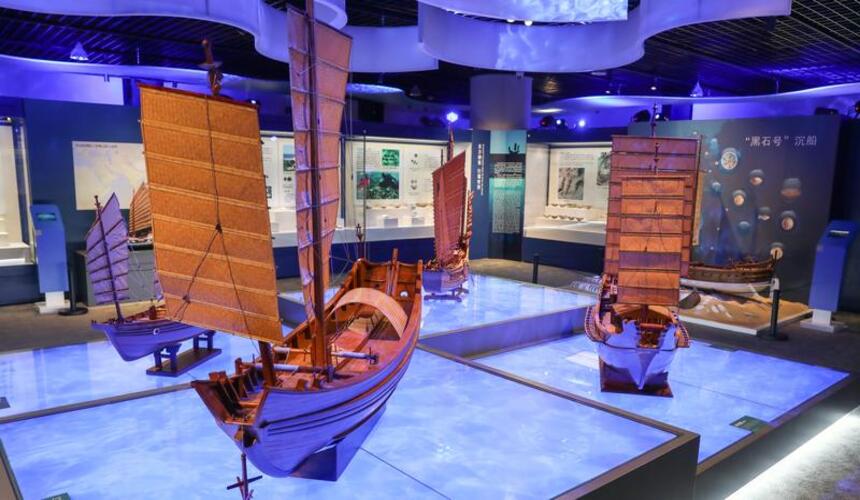 Legoland Discovery Centre
Compared with other amusement parks, it is smaller but easier to reach and perfect for a 2-3 hours visit. Hands-on LEGO experiences is the best thing your kids need to try. There are 11 family attractions and activities to await your exploration. 4D cinema, Kingdom Quest laser ride, Underwater Quest, Merlin's Apprentice, LEGO City: Forest Pursuit Driving School… and more!
Opening Hours: 10:00-18:00
Subway: Line 15 ChangFeng Park Station
Address: Shanghai Legoland Discovery Centre2nd Floor, Joy City Changfeng No.196, DaDuHe Road, Shanghai, China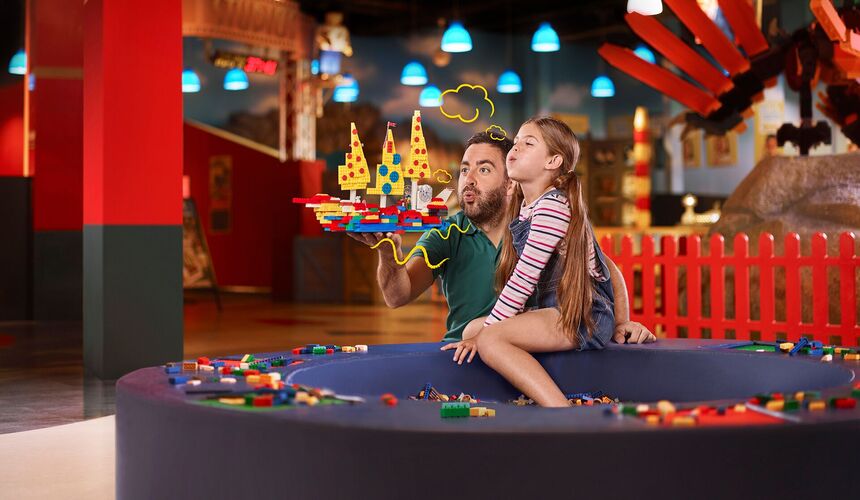 Shanghai Chenshan Botanical Garden
In this garden, you can enjoy plants all year round. The botanical garden includes the Quarry Garden, two lakes, and several small islands. Through ecological restoration, the Quarry Garden's deep pool, pits, and platforms were transformed into a beautiful garden.  Don't miss the largest botanical garden in East China and the second largest botanical garden in Shanghai. The corridor of Chenshan Mine is also a major feature.
Opening hour: 8:00 – 17:00pm
Subway: Line 9 Dongjing Station
Address: No. 3888, Chenhua Road, Songjiang District, Shanghai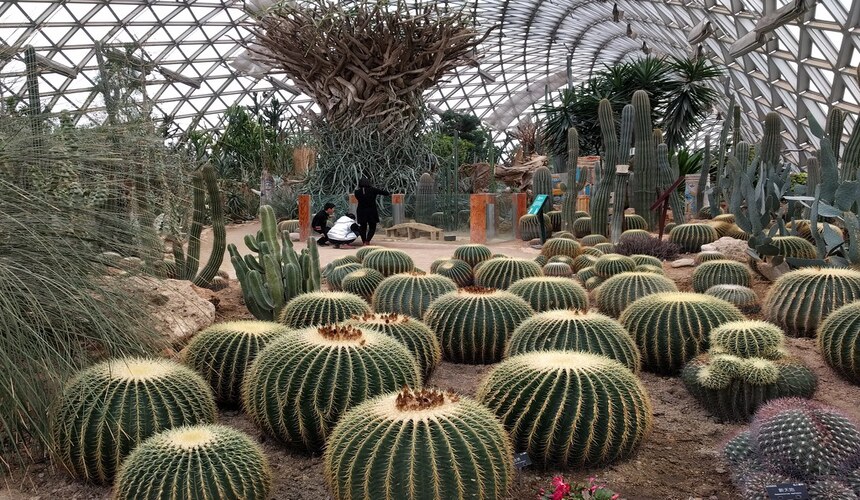 Shanghai Science and Technology Museum
This museum is the perfect place to explore the secrets of science. They have a  Children's Techno-Land specially designed for children between one and twelve years old, such as the Robot World section that is extremely popular among children, and also the Light of Wisdom Hall that has chemistry, biology and math demonstrations with a large number of interactive items. Four theatres show themed films throughout the day, which are also worth visiting.
Opening hour: 9:00 am – 5:00 pm Tuesday to Sunday (closed on Mondays except on national holidays)
Subway: Line 2 South Yanggao Road
Address: No. 2000, Century Avenue, Huamu Administrative and Cultural Center, Pudong New Area, Shanghai, China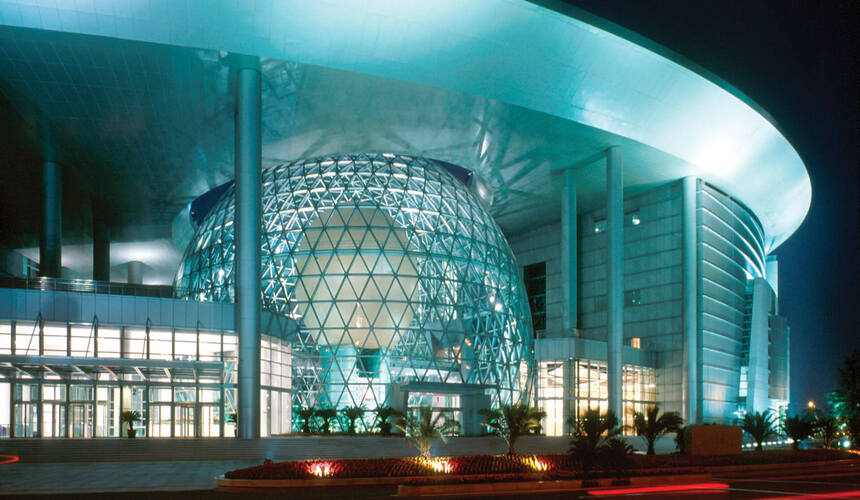 Shanghai World Financial Center Observatory
The observatory is located on the 100F of Shanghai World Financial Center with a height of 472 meters. The 55 meters sightseeing pavilion is a suspended sightseeing corridor with three transparent glass floors. Before you take the elevator to the top, the host will present the history of the tower and also a comparison between towers from other parts of the world on the ground floor. Come to enjoy awesome views from one of the tallest buildings in Shanghai.
Opening hour: 11:00 – 21:00
Subway: Line 2 Lujiazui Station
Address: No. 100, Century Avenue, Pudong New Area, Shanghai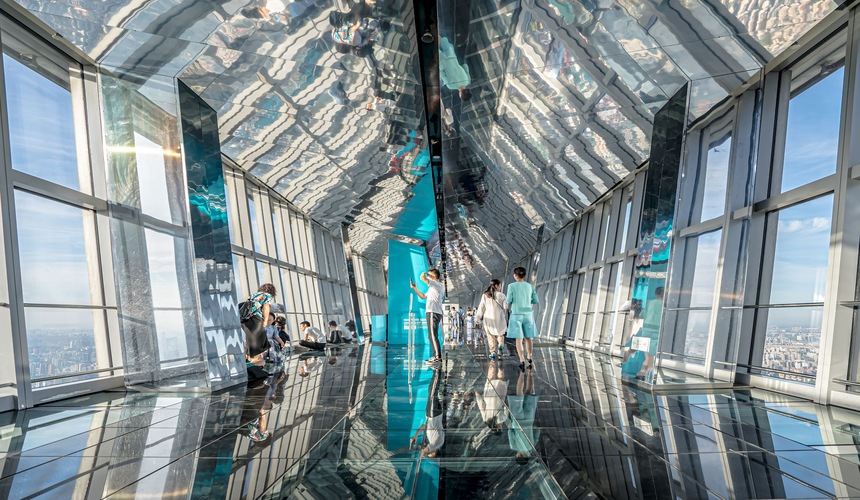 Shanghai Fangta Garden
The Fangta Garden was originally the city center in the Tang and Song Dynasties.  It is not only a place where many literati once gathered, but also a place with many cultural sites. The wall in the garden is exquisite and well preserved with large scale of brick carvings. You can also row a boat on the lake to wonder around the garden.
Opening hour: 6:00 – 17:00
Subway: Line 9 Songjiang Sports CenterStation
Address: No. 235, Zhongshan East Road, Songjiang District, Shanghai, China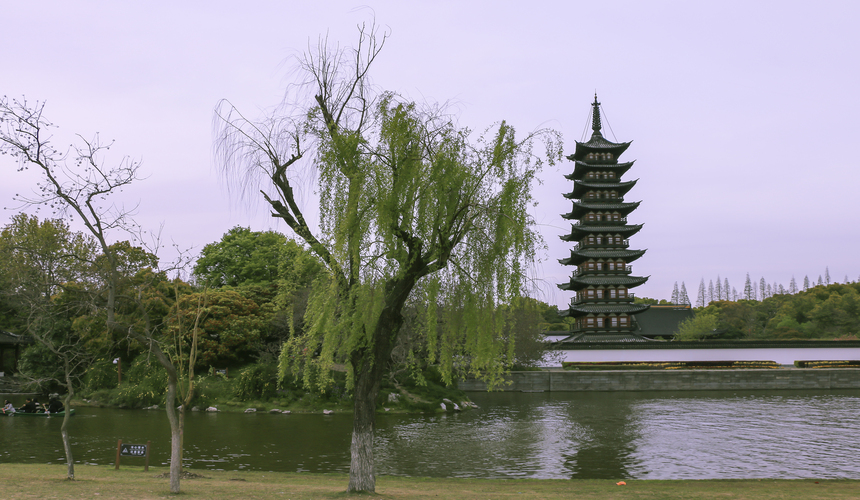 Gucun Park
This is a huge park in Shanghai where visitors can enjoy a variety of activities. There are lots of empty clean grass fields and hills for sports or picnics. There is a dinosaur land where you can see I 3D movies and some life-size dinosaurs, which they roar as you walk by. Be ready to rent a bike otherwise you will need to do a lot of walking.
Opening hour: 6:00 – 18:00
Subway: Line 7 Gucun Park Station
Address: No. 4788, Hutai Road, Baoshan District, Shanghai, China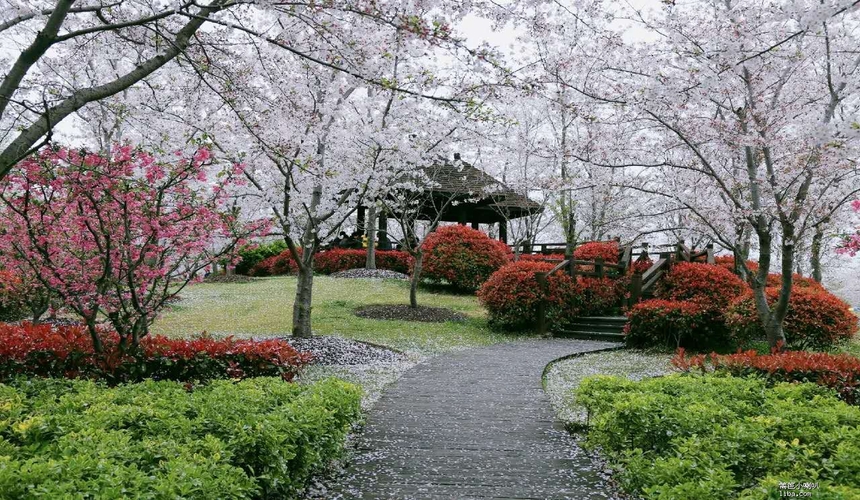 Madame Tussuads Shanghai
You will see celebrities from China as well as America and Britain. It is nice to take your time exploring and taking photos with the statues. The waxworks are incredibly life-like from their skin to their eyes, their hair and even height. Come and meet them!
Opening hour: 10:00 – 21:00
Subway: Line 1/2/8 People's Square Station
Address: 10th Floor, New World Commercial Building, No. 2-68, Nanjing West Road, Shanghai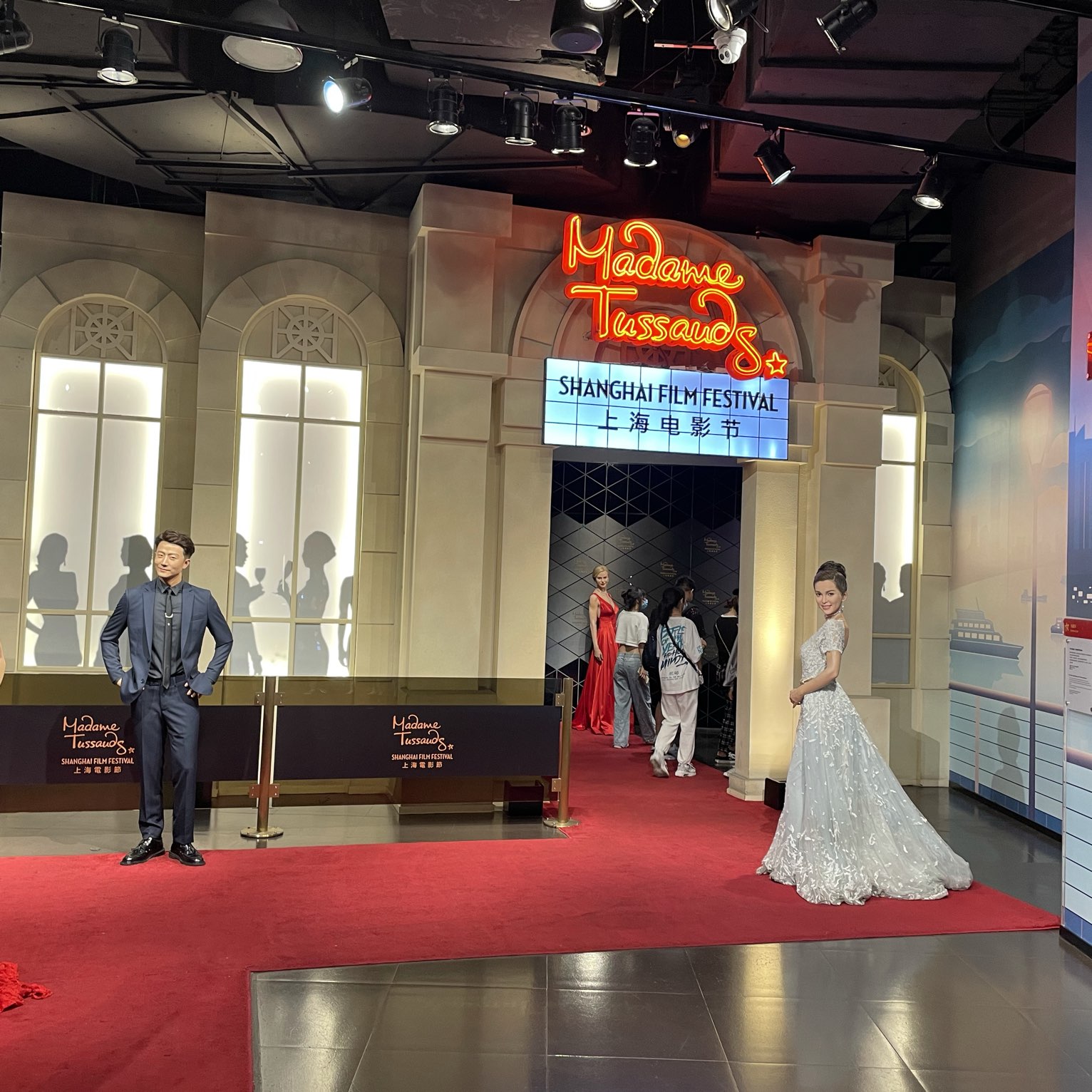 Shanghai Haichang Ocean Park
Shanghai Haichang Ocean Park includes five themed areas, namely Mermaid Bay, Polar Town, Snow Kingdom, Underwater Wonderlands and Ocean Tribes. There are six large-scale mammal exhibition venues which are the habitats of more than 30,000 precious and rare sea mammals including polar bears and emperor penguins. In addition, it possesses six recreational facilities and 4D Theatre to enjoy.
Opening hour: 9:30 – 17:30
Subway: Line 16 Dishui Lake Station
Address: No. 166, Yinfei Road, Pudong New Area, Shanghai, China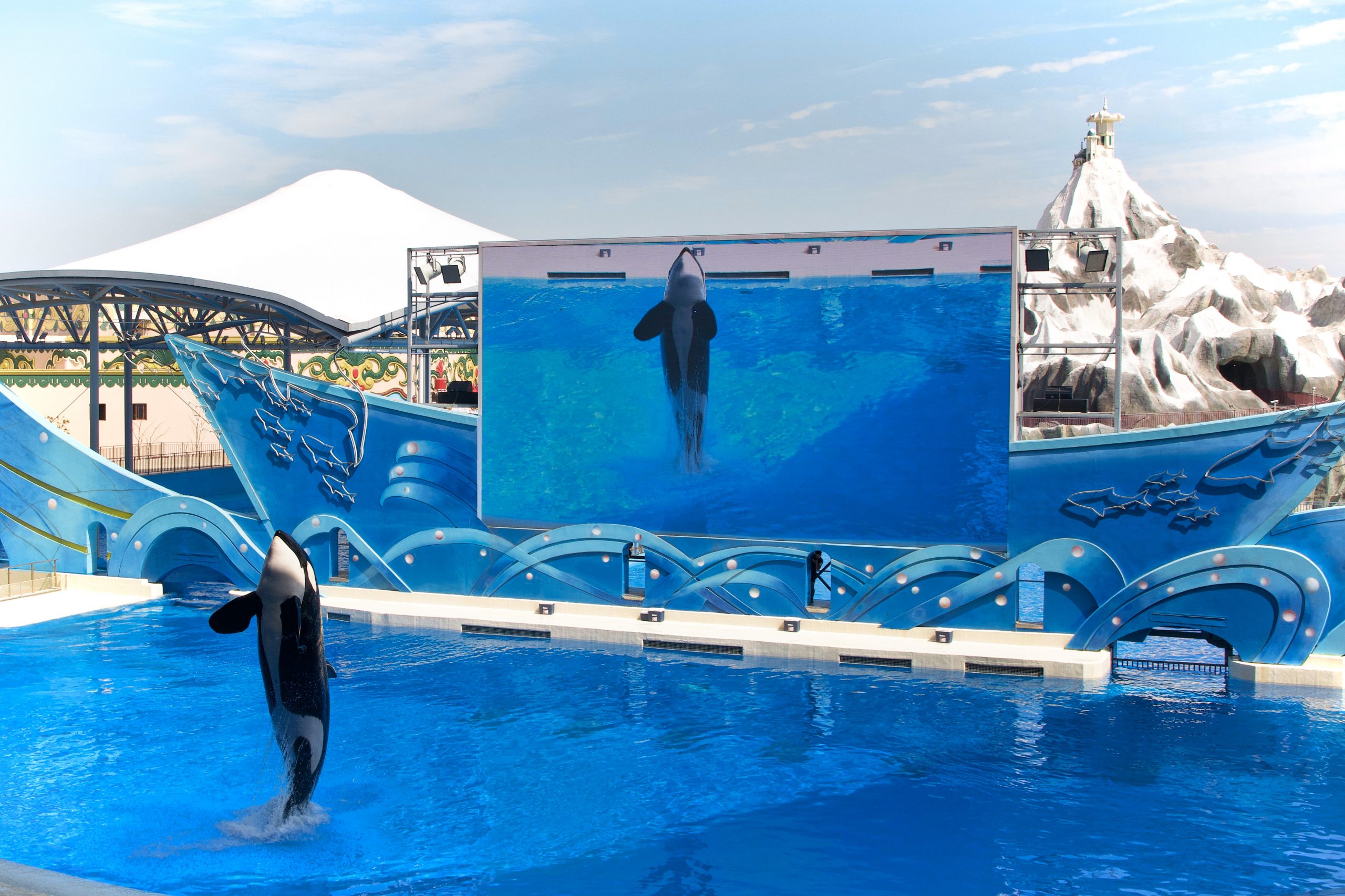 To the above-mentioned places, you may visit by subway or drive by yourself, but if you need any travel service, please do not hesitate to chat with our travel consultants.