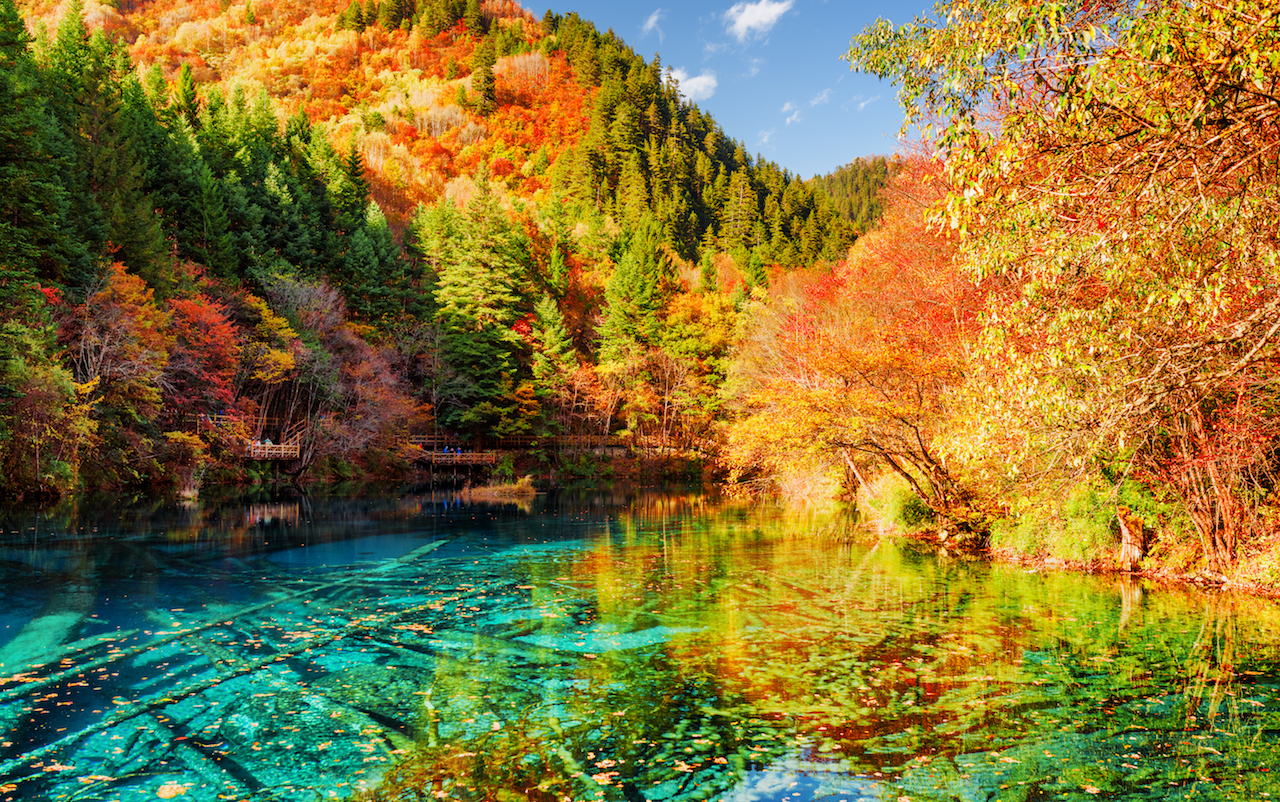 10 Places in China with Intense Fall Colors
Fall is the most spectacular season, a last hurrah before the bitter winds of winter take hold. Below are some beautiful places to witness the glorious fall colors in China.
Mount Lao (Qingdao)
Mount Lao is one of the birthplaces of Taoism. It is beautiful and clean, with breathtaking autumn views of mountains and open ocean. From bright yellow to flaming red, Mount Lao 's autumn colors will give you a new perspective on the outdoors. Take a cable car up the mountain if you have less time, and watch for the different rock formations along the way.

Hulunbuir Grassland (Inner Mongolia)
The Hulunbuir Grasslands are considered the "most unsullied grasslands" in China. You will find the mix of golden and fiery red leaves forest while river reflection is clearly visible, presenting a vivid autumn scene.

Wuyuan (Jiangxi province)
Meet the landscape of Chinese paintings in Wuyuan which is known as one of the most beautiful villages in China. Here you can not only find well-protected ancient villages of the Ming and Qing Dynasties but also see villagers sun-drying their products such as corn, pumpkin, hot chili peppers on the roofs of their houses.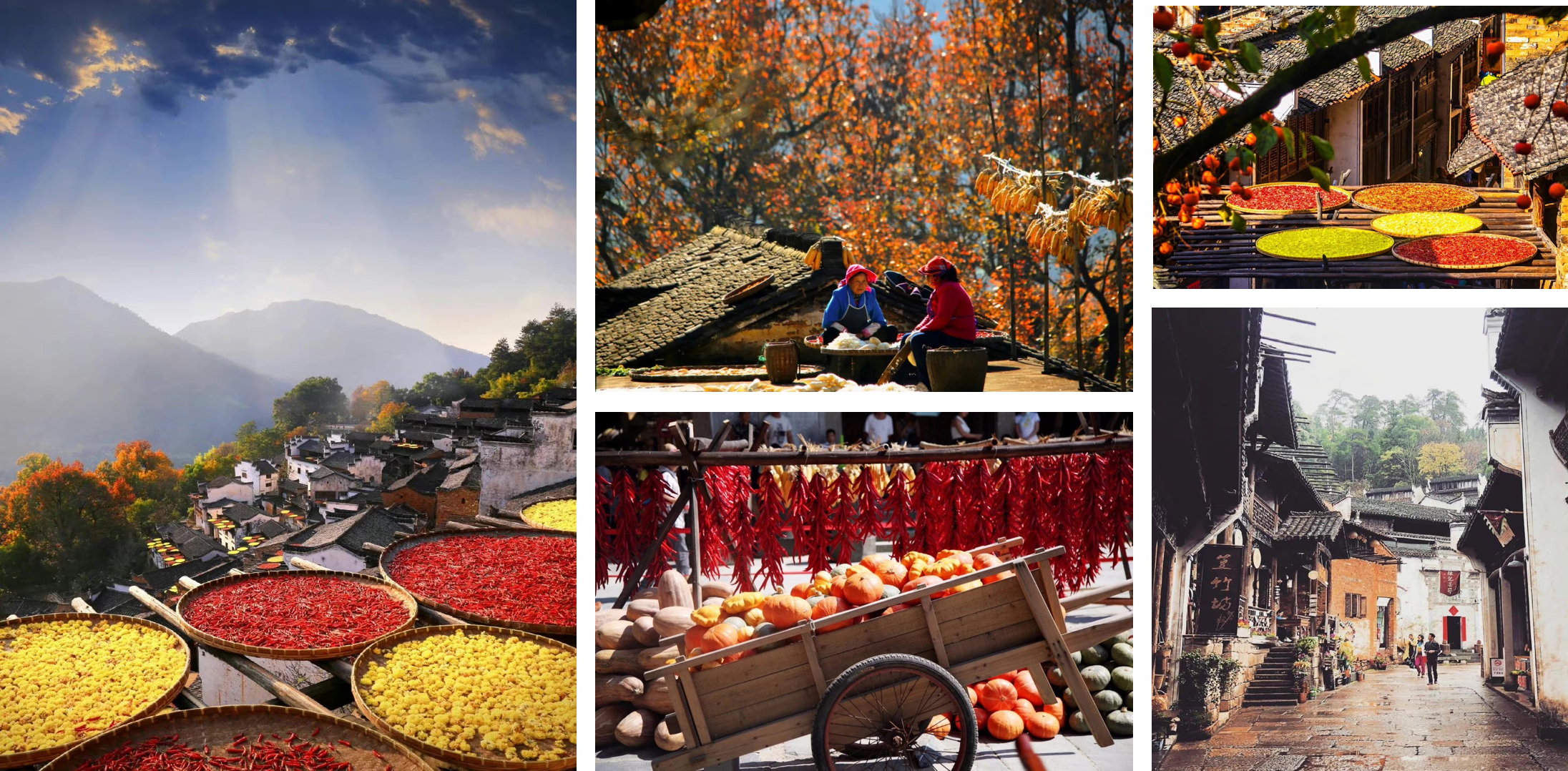 Pudacuo National Park (Shangri-La, Yunnan)
Head to the Pudacuo National Park in early October, and you'll be greeted with serenity. The fall colours will just be starting to show in the endless grasslands, steep gorges, azure lakes and Tibet villages. You know Tibet might not be an easy place to enter this year, but if you are seeking for a place to learn about the Tibetan culture why not consider Pudacuo National Park?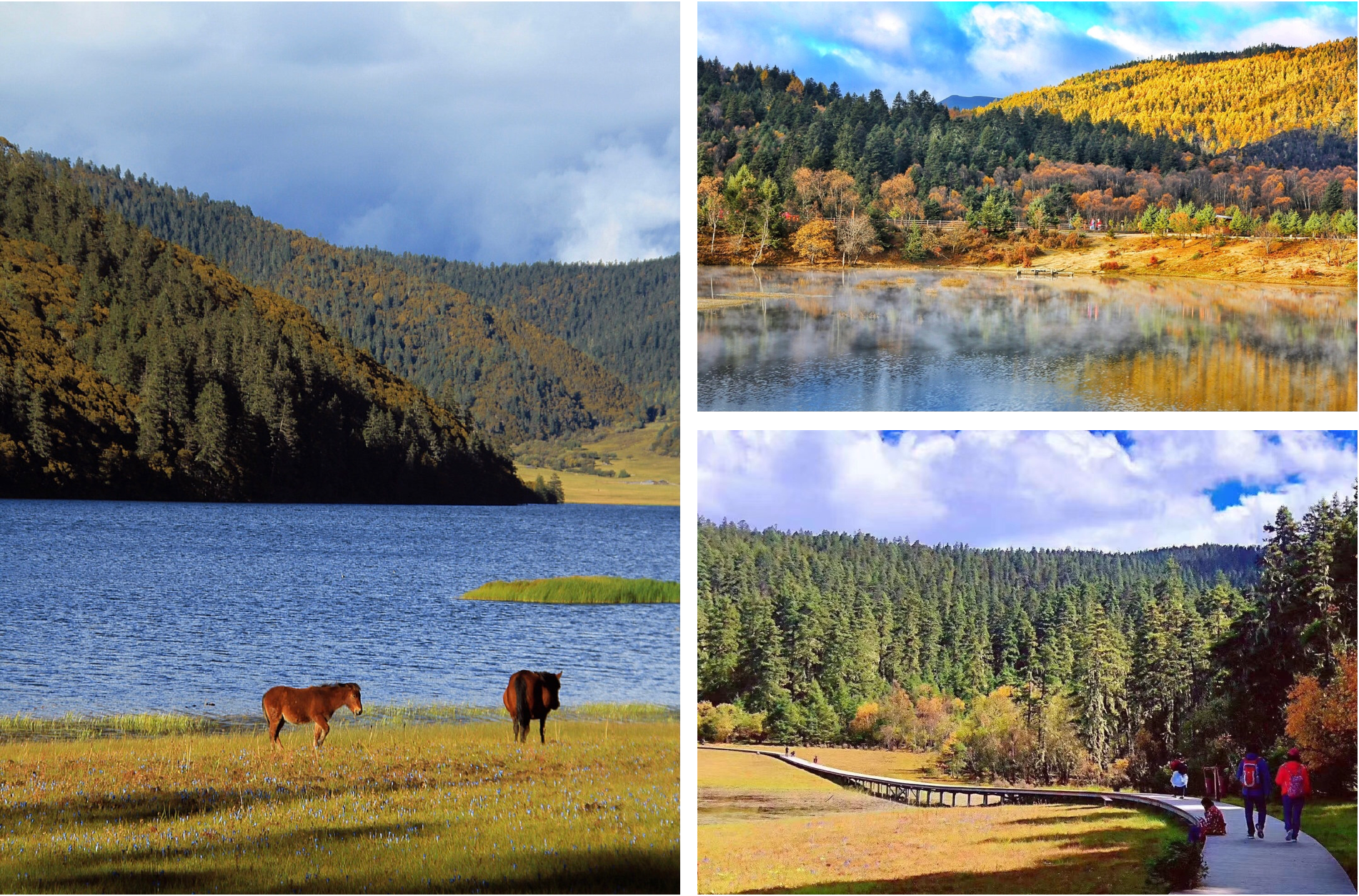 Daocheng Yading (Sichuan Province)
During autumn, all the green leaves gradually turn into various shades of yellow or red. Remember to visit the red grassland, where the scenery will turn into a fiery red panorama from late September to mid-October.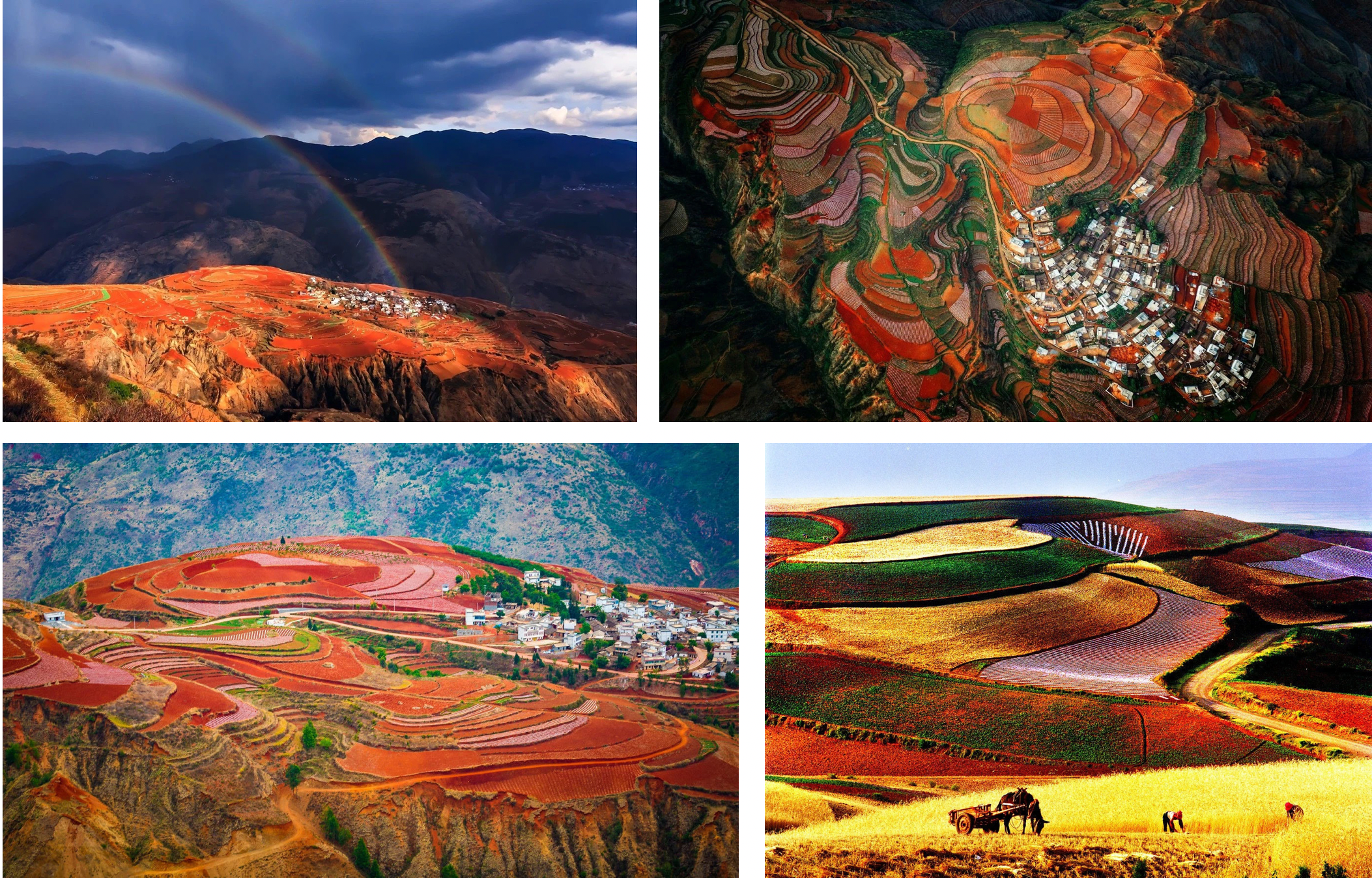 Simatai Great Wall (Beijing)
It has not been renovated since it was built 500 years ago. Thus, it is the only section of the Great Wall that retains all the original features of the Ming Dynasty wall. Come and enjoy the fall foliage on the surrounding mountains or stroll around the Gubei Water Town just nearby.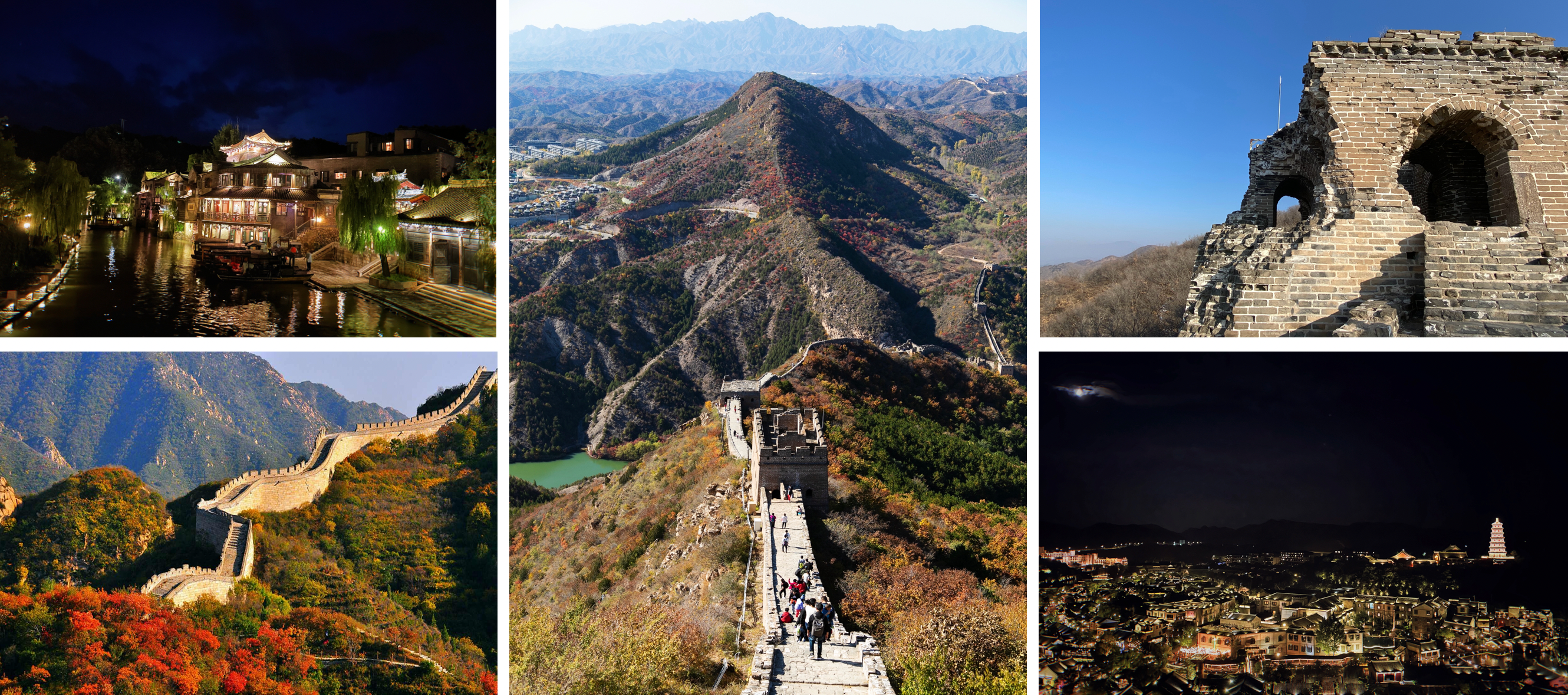 Yellow Mountain (Anhui Province)
It's said that once you climb the Yellow Mountains, you don't have to go to any other mountains in China. It is definitely worth visiting not only due to the Autumn leaf spectacular colors but also because it's the best time for a superb view of the sea of clouds.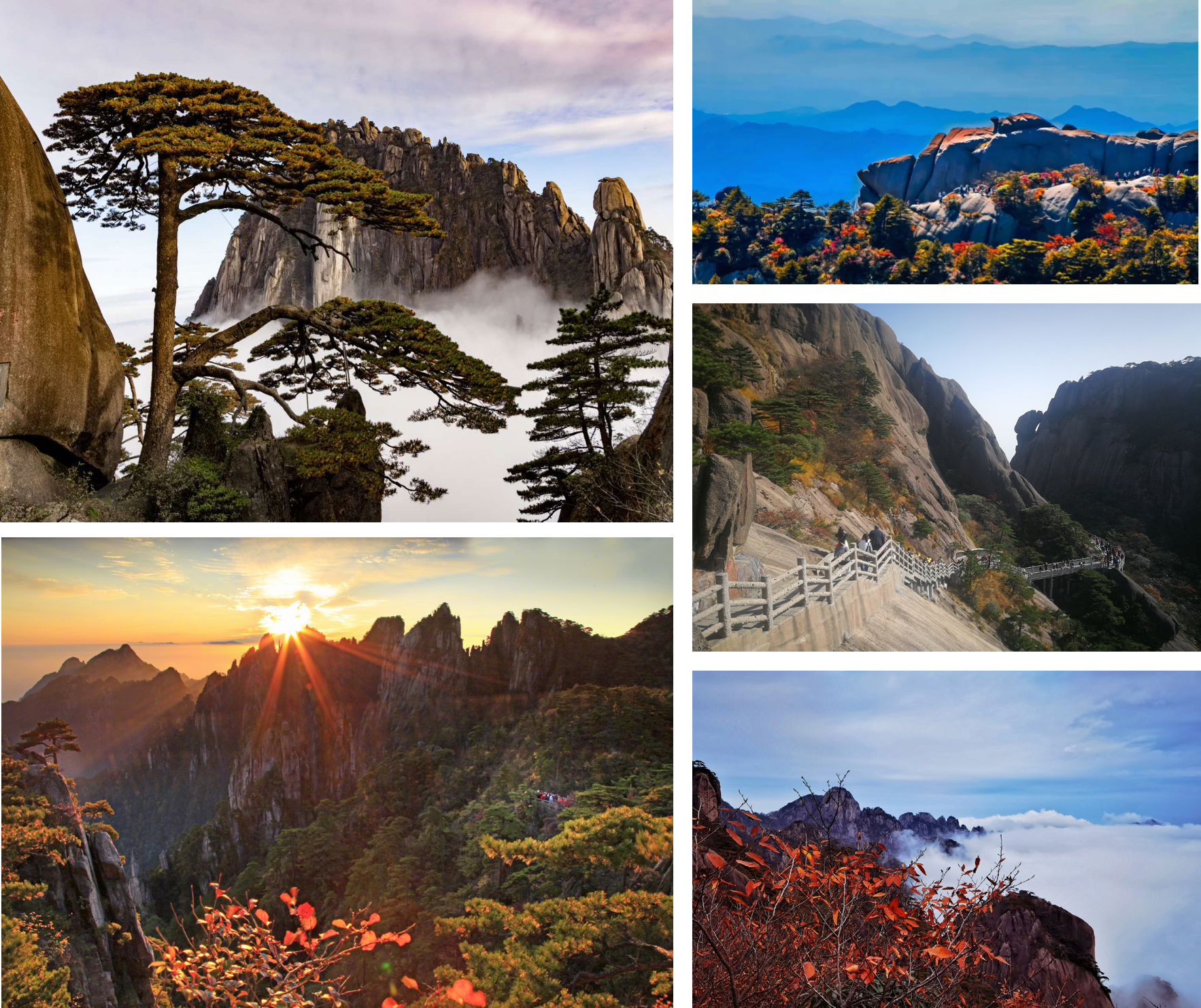 Jiuzhaigou National Park (Sichuan Province)
Jiuzhaigou in autumn is undoubtedly a heaven of colors. All the colors you see here are the great nature's infinite love for Jiuzhaigou. Dazzling red leaves, verdant pines and cypresses, colorful ponds. It would be a pity to miss the autumn of Jiuzhaigou.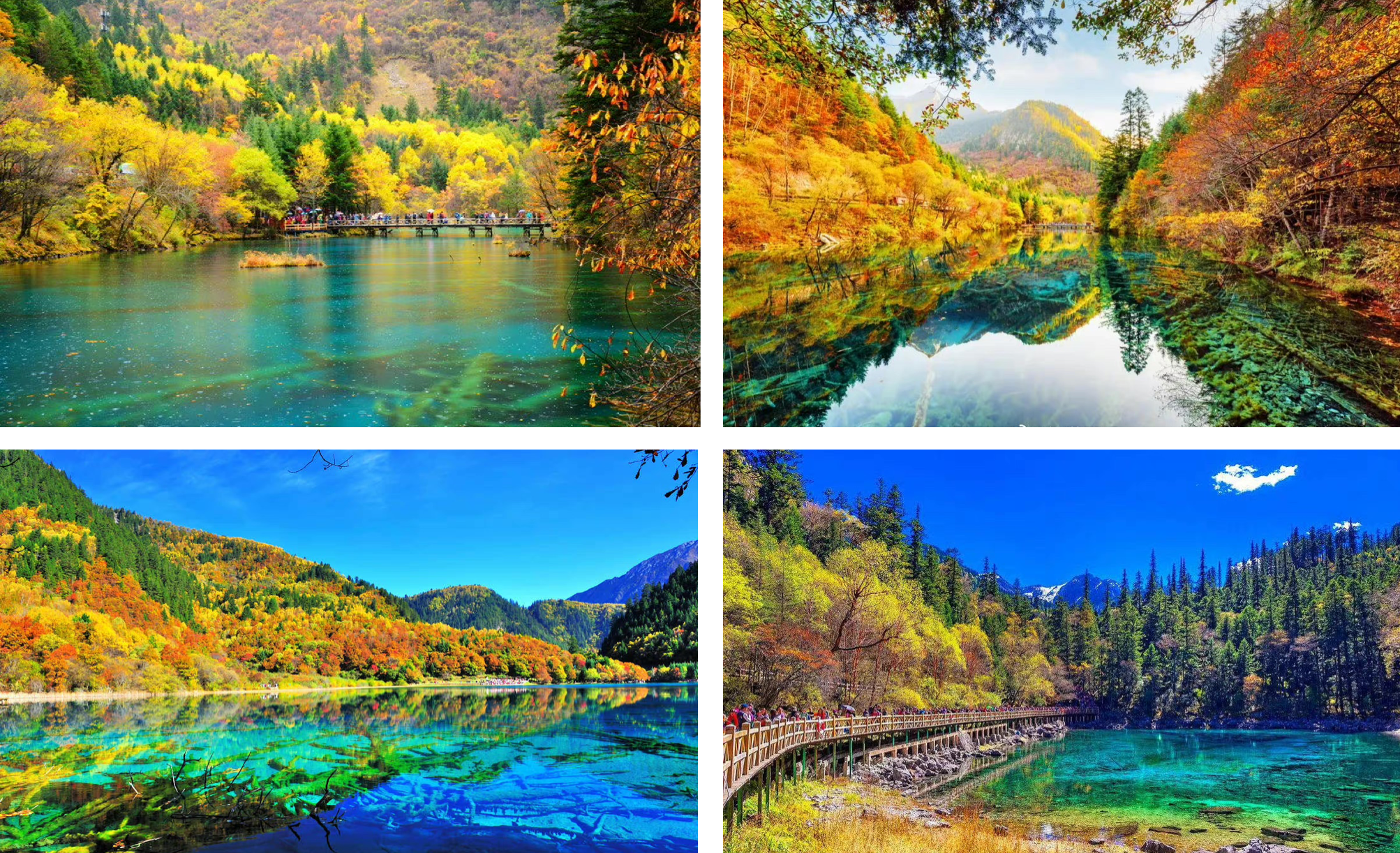 Dongchuan Red Land (Yunnan)
Dongchuan Red Land located in the northeast of Kunming is praised as "God's palette", being definitely the most striking and distinctive red lands in the world. Viewed from afar, the beautiful layered patterns, framed by blue sky and white clouds, look like a watercolor.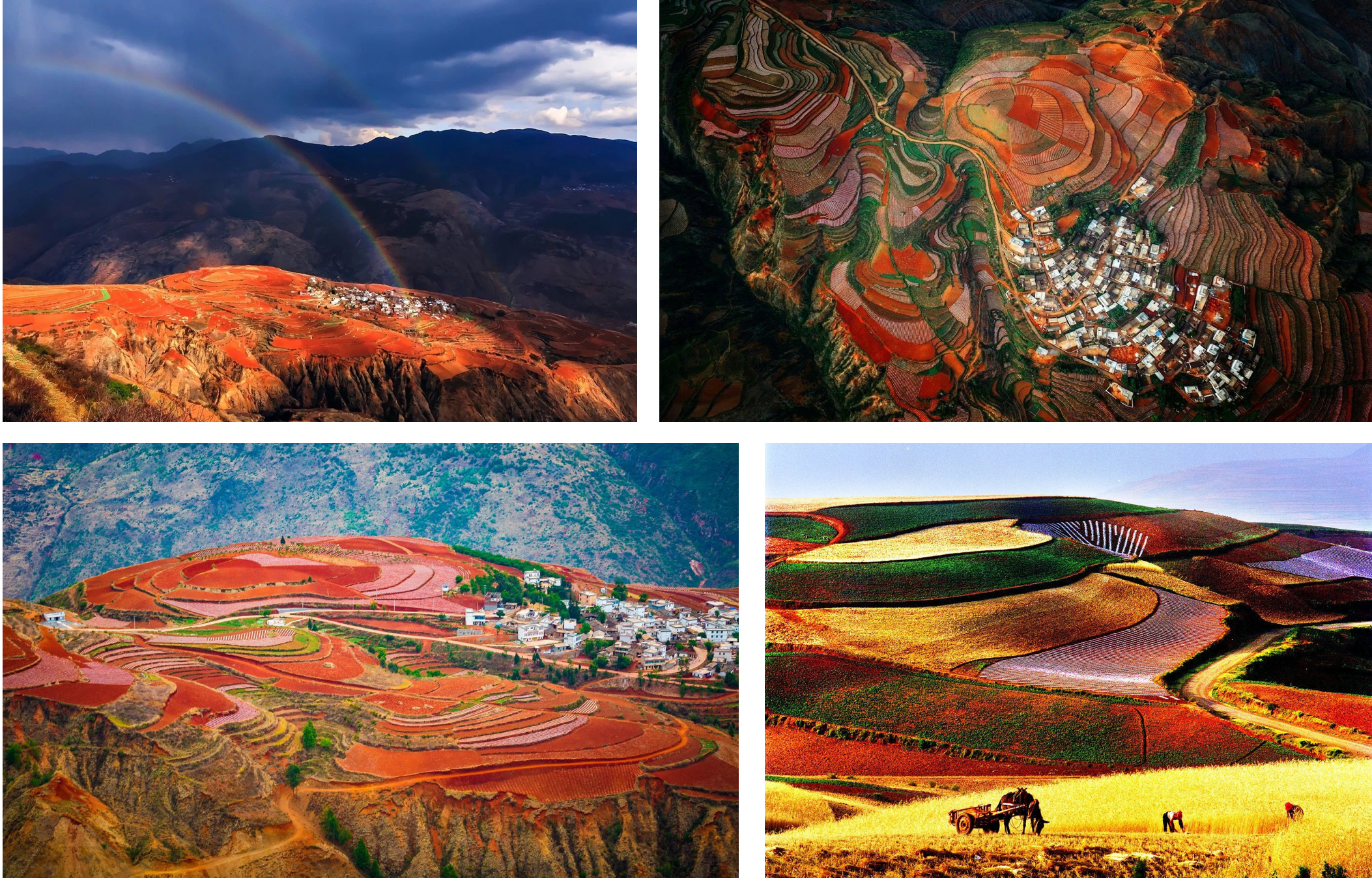 Purple Mountain (Nanjing)
We call Nanjing the 'City of Emperors' — a place where you can explore the old capital's tranquil park of imperial wonders. In Autumn, amber foliage and yellow ginkgo trees blanket slopes of the mountain. You will not get bored during the hike since there are many temples, mausoleums, and observatories hidden in the forest.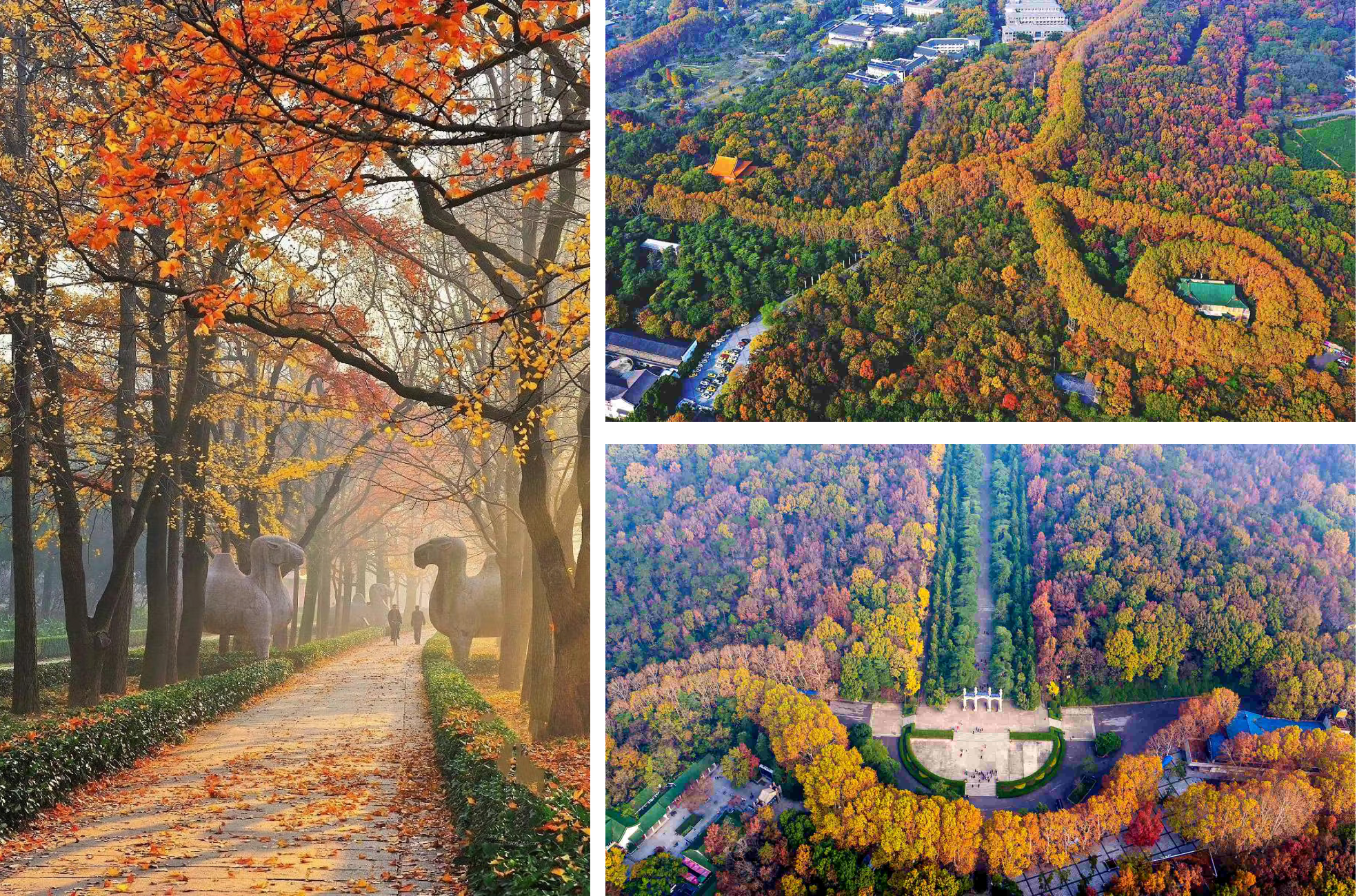 Our tours are private tours only for you and could be fully personalized based on your preferences, therefore feel free to discuss with our travel consultants. BOOK NOW!