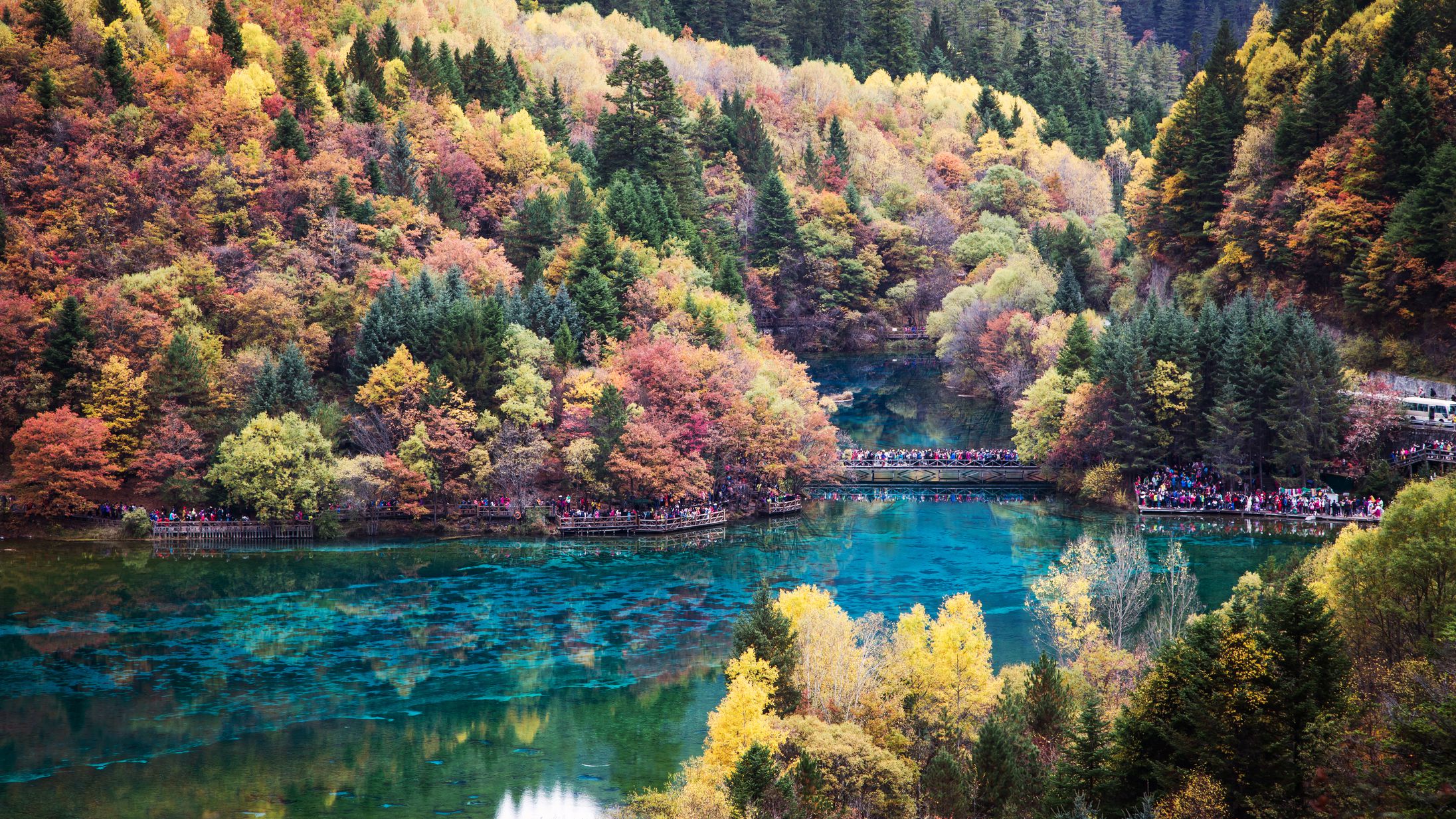 11 Places to avoid the crowds during China's Golden Week
As we all know, popular attractions during Golden Week request long queues and full of travelers. Therefore we would like to recommend to you some places that are not too far away from your city and also you can avoid the crowds. Keep reading!
5 Destinations Nearby Shanghai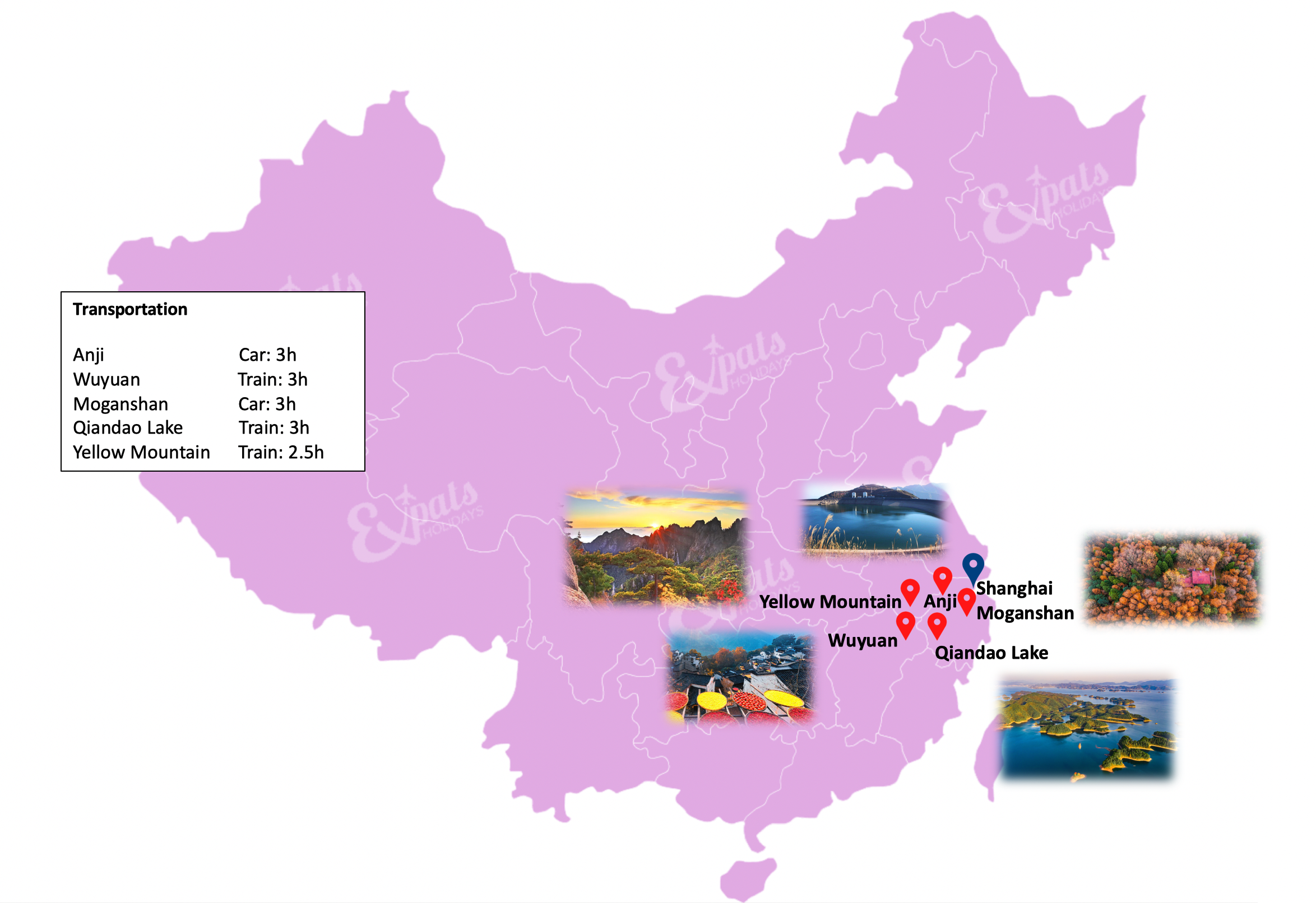 Anji
Anji with its picturesque scenery is the bright green pearl on the Yangtze River Delta. Famous for a variety of scenic areas full of the waterfalls, mountains, and bamboo forests. 
Around 3-hour drive from Shanghai

Immerse in the Great Bamboo Sea

Hike the North Zhejiang Grand Canyon  

Meet the Hidden Dragon Waterfall  

Stargazing on the top of Jiangnan Tianchi

Kids-friendly places such as Zhongnan Baicao Garden and Hello Kitty Park

Accommodation: Banyan Tree Anji, Club Med Joyview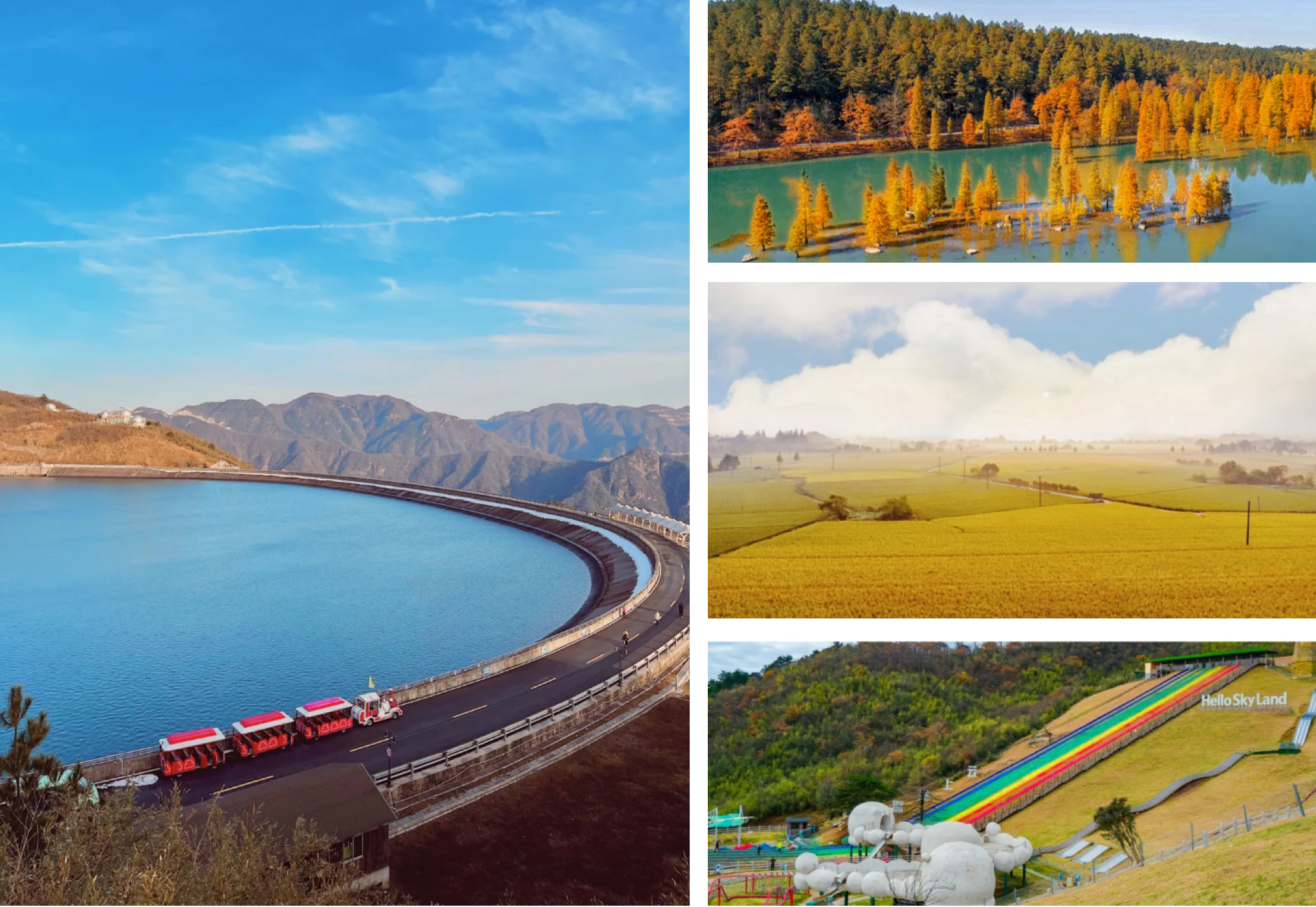 Moganshan
Moganshan is famous for its scenic sceneries, forests, towering bamboo and stone villa architecture. It was developed as a hilltop resort by 19th-century Europeans living in Shanghai. You will fall in love with the lush pine and bamboo path.
About 3-hour by car from Shanghai

Many nice hotels you can select

Interesting rock formations, ponds, and old architecture

Outdoor activities in Discovery Adventures Moganshan Park

Accommodation: Moganshan Howoolife Resort, Zhimagu Art Hotel  
Wuyuan 
Huangling, an underrated village in Wuyuan, offers a bucolic semi-rural Chinese life. It is known as the "most beautiful countryside in China" and was established during the Tang Dynasty (618-907), having a rich history dating back over 1,000 years.
Around 3-hour high-speed train from Shanghai

Stroll around ecological ancient village – Likeng Village

Enjoy sun-dried crops in Huangling Village

Hike the mountain located in Wolong village

Discover Lingyan Cave

Accommodation: Wuyuan Skywells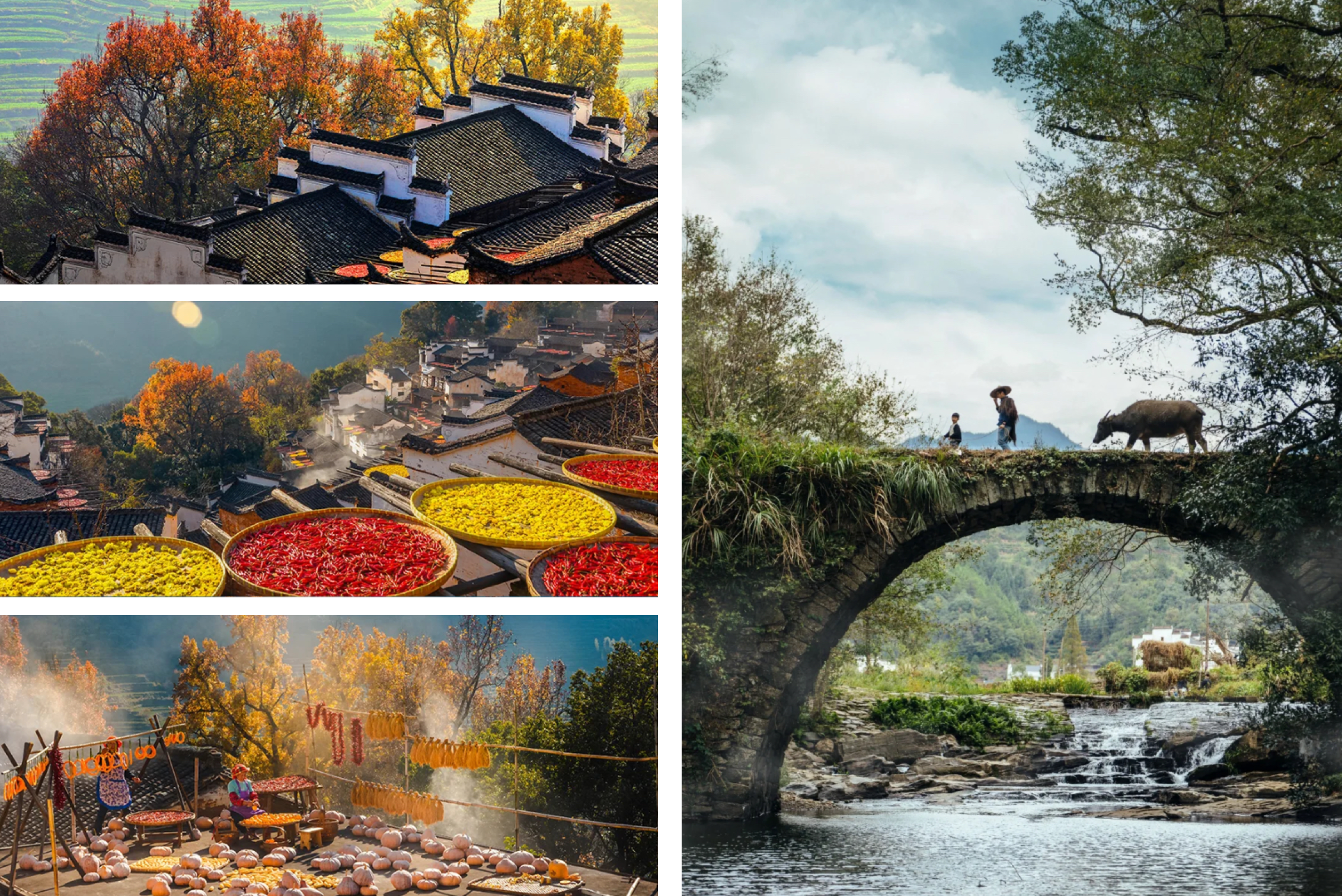 Qiandao Lake
Here you can find about 1,078 large islands dot the lake and a few thousand smaller ones are scattered across it. Enjoy exquisite natural scenery, boat activities, tasty fish head soup and relaxing bike riding.
About 3-hour by bullet train from Shanghai

Hopping on different islands via cruise

A path for biking around the Qiandao Lake

Hike to the top of Huangshanjian overlook the Qiandao Lake

Accommodation: Hilton Qingdao Lake Resort, Culb Med Qiandao Lake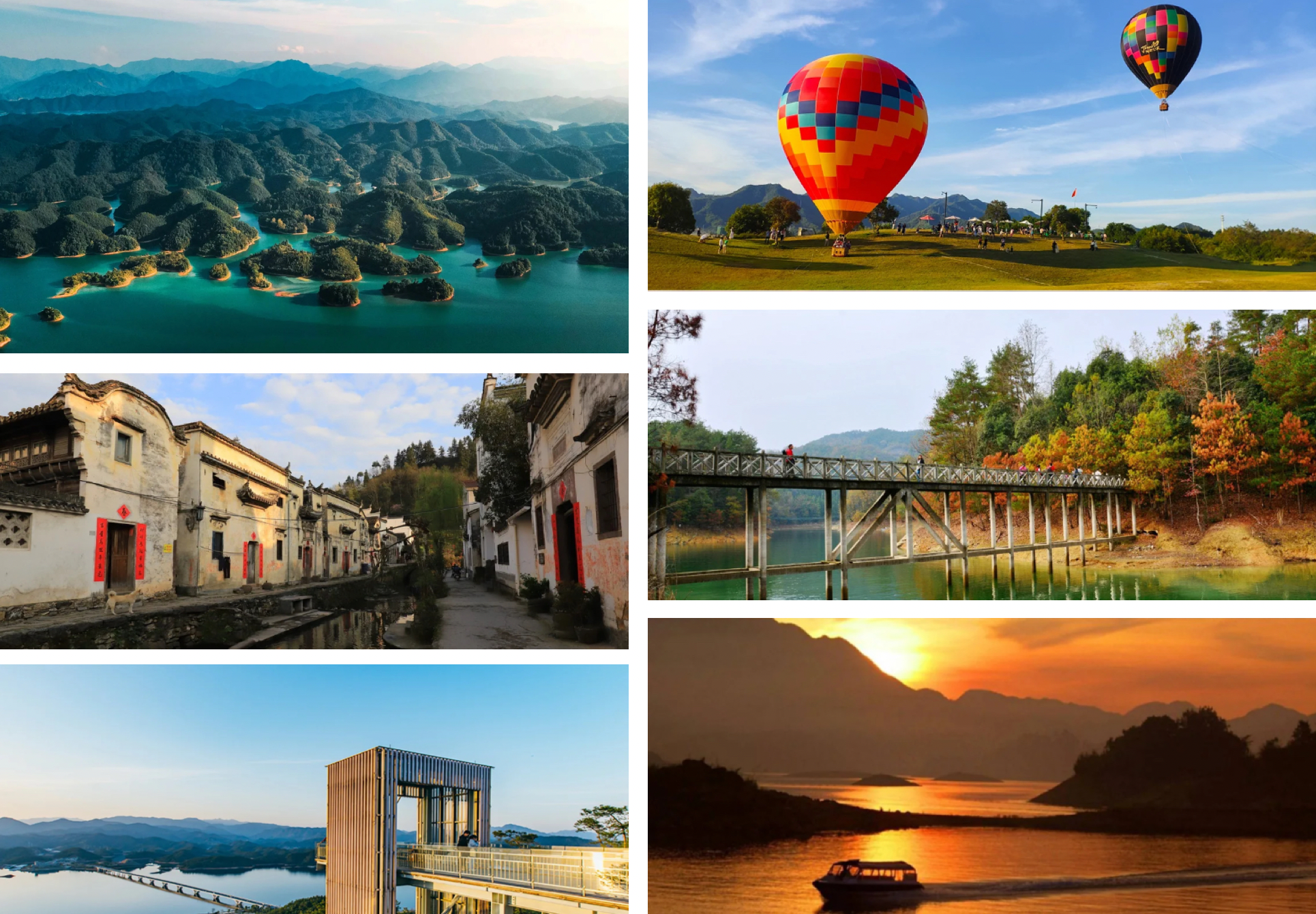 Yellow Mountain 
It's said that once you climb the Yellow Mountains, you don't have to go to any other mountains in China. It is definitely worth visiting not only due to the Autumn leaf spectacular colors but also because it's the best time for a superb view of the sea of clouds.
About 2.5-hour by bullet train from Shanghai

Climb Yellow Mountain

Visit Hongcun Ancient Village and Xidi Ancient Village

Stroll around Tunxi Ancient Street

Accommodation: Huangshan Hentique Resort Hotel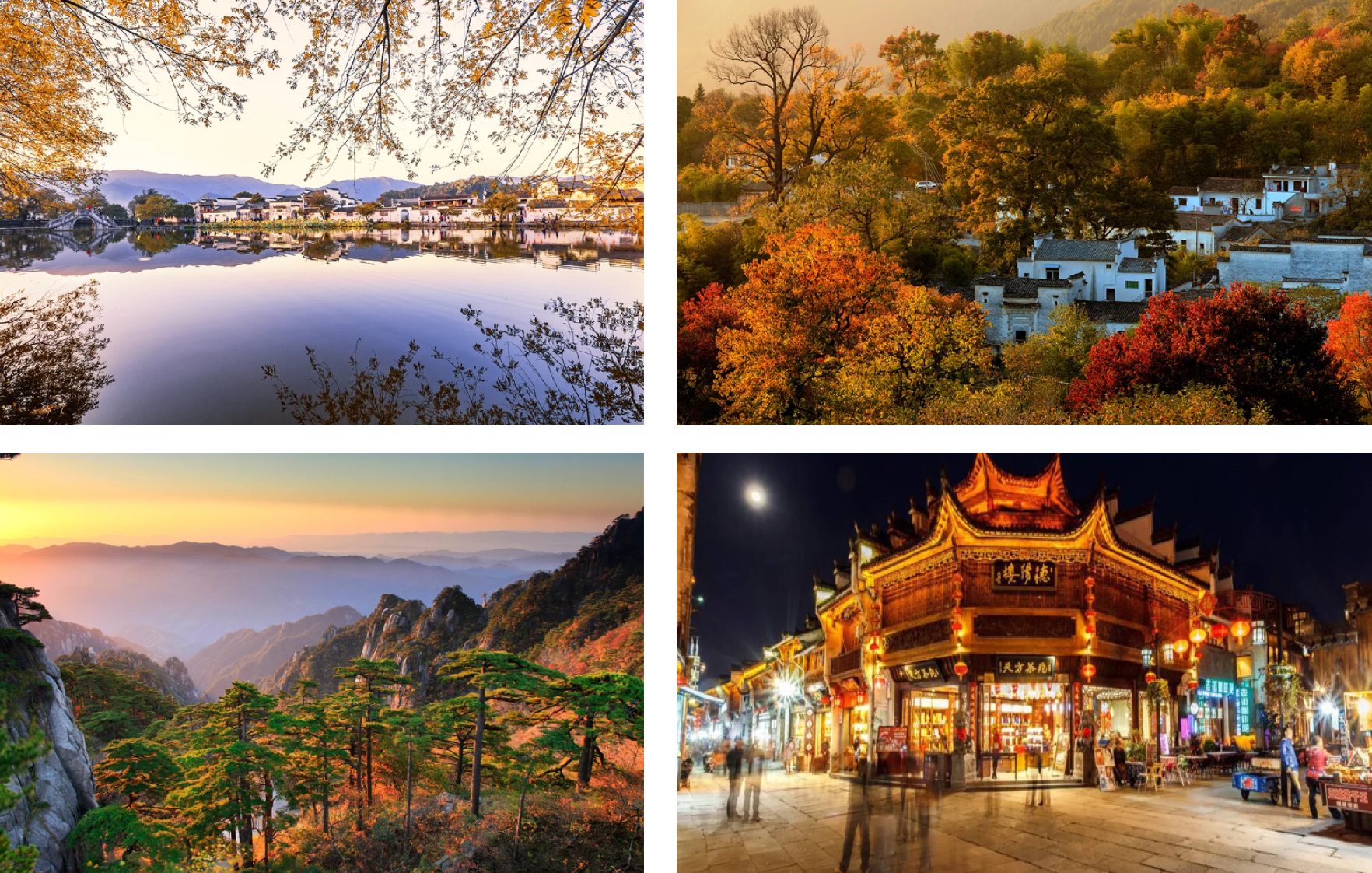 5 Destinations Nearby Beijing
Pingyao
Pingyao is known as one of the "Four Best Preserved Ancient Cities" in China and listed under UNESCO World Heritage. If you are a history buff as well as architecture lover, then you will be fascinated about this ancient city. 
Around 3h58m high-speed train from Beijing

Stay in a traditional courtyard houses

Explore Pingyao Ancient City Wall

Learn Chinese history in Rishengchang Draft Bank

Enjoy street food on The Ming-Qing Street

Discover Zhangbi Underground Castle and Wang Family Courtyard 

Accommodation: Pingyao Yunjincheng Folk Hotel, Jing's Residence Pingyao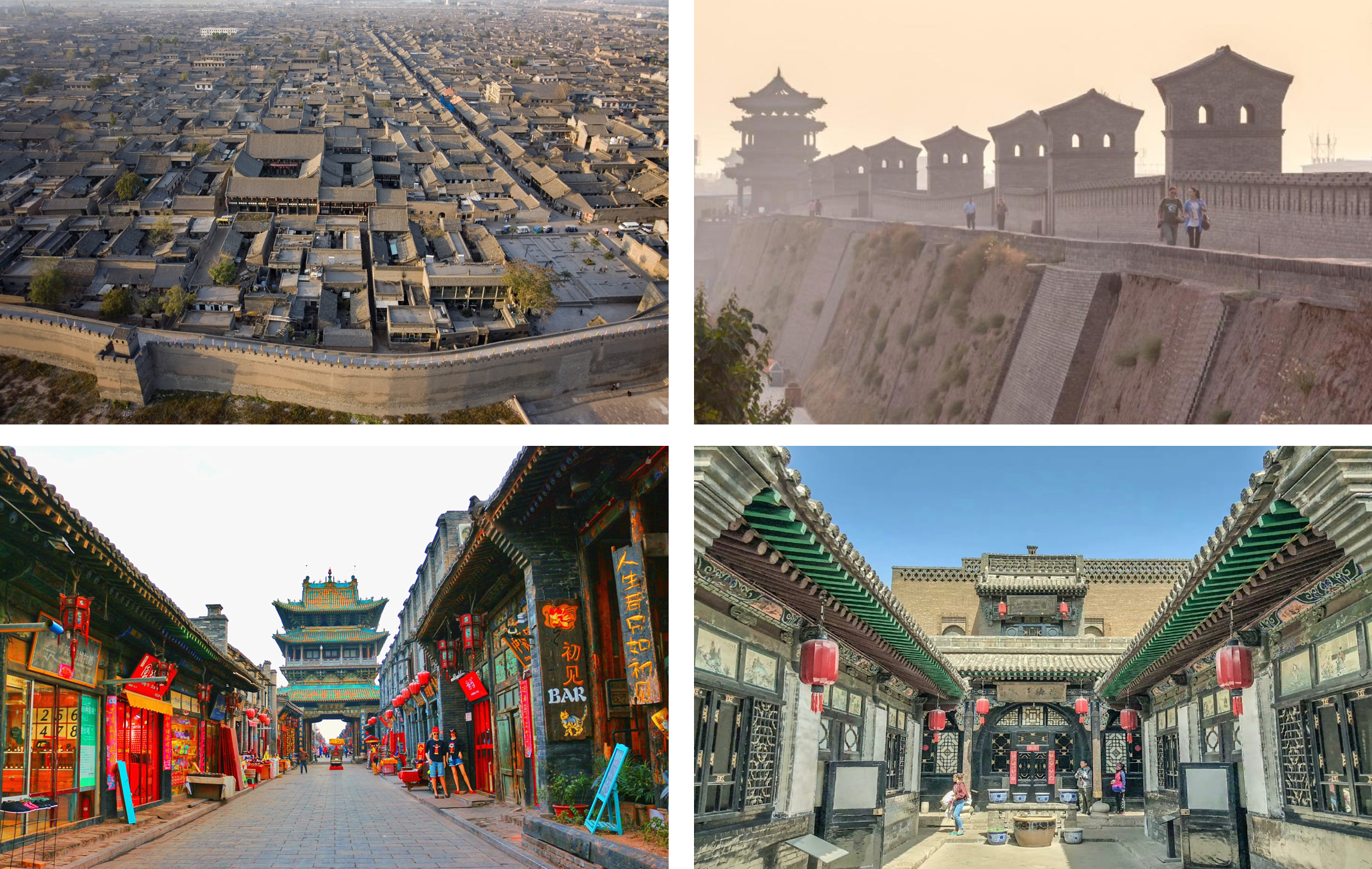 Zhangjiakou 
It is a famous northern city with a rich history and splendid Chinese culture. Feature for its grassy meadows in Mount Haituo this city is the perfect place to enjoy doing a picnic, hiking or camping. 
About 2.5-hour drive from Beijing

Visit Bashang Grasslands

Enjoy fun activities in Thaiwoo Resort

Hike the mountain

Accommodation: Holiday Inn Resort Zhangjiakou Chongli, Hyatt Place Chongli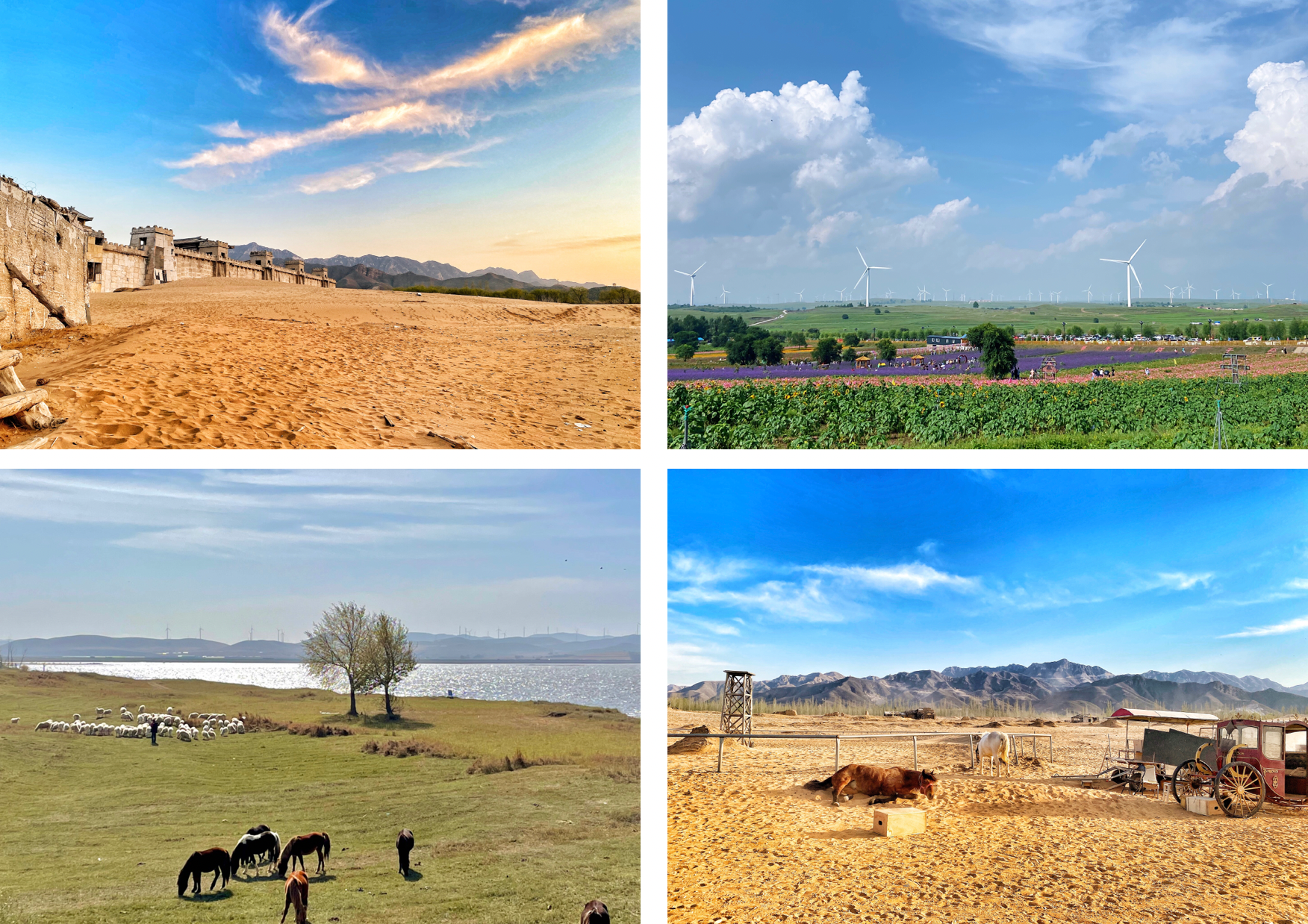 Qinhuangdao
Are you seeking a seaport city lying on the northeastern coast of Hebei province, China? Then Qinhuangdao is a place that owns abundant tourist resources.
Around 2h41m  high-speed train from Beijing

A section of the Great Wall ends up on the beach

Collect shells along the Pigeons' Nest Park

Experience cross-sea cable car on the way to Ganluo Island

Enjoy your peace in Seashore Chapel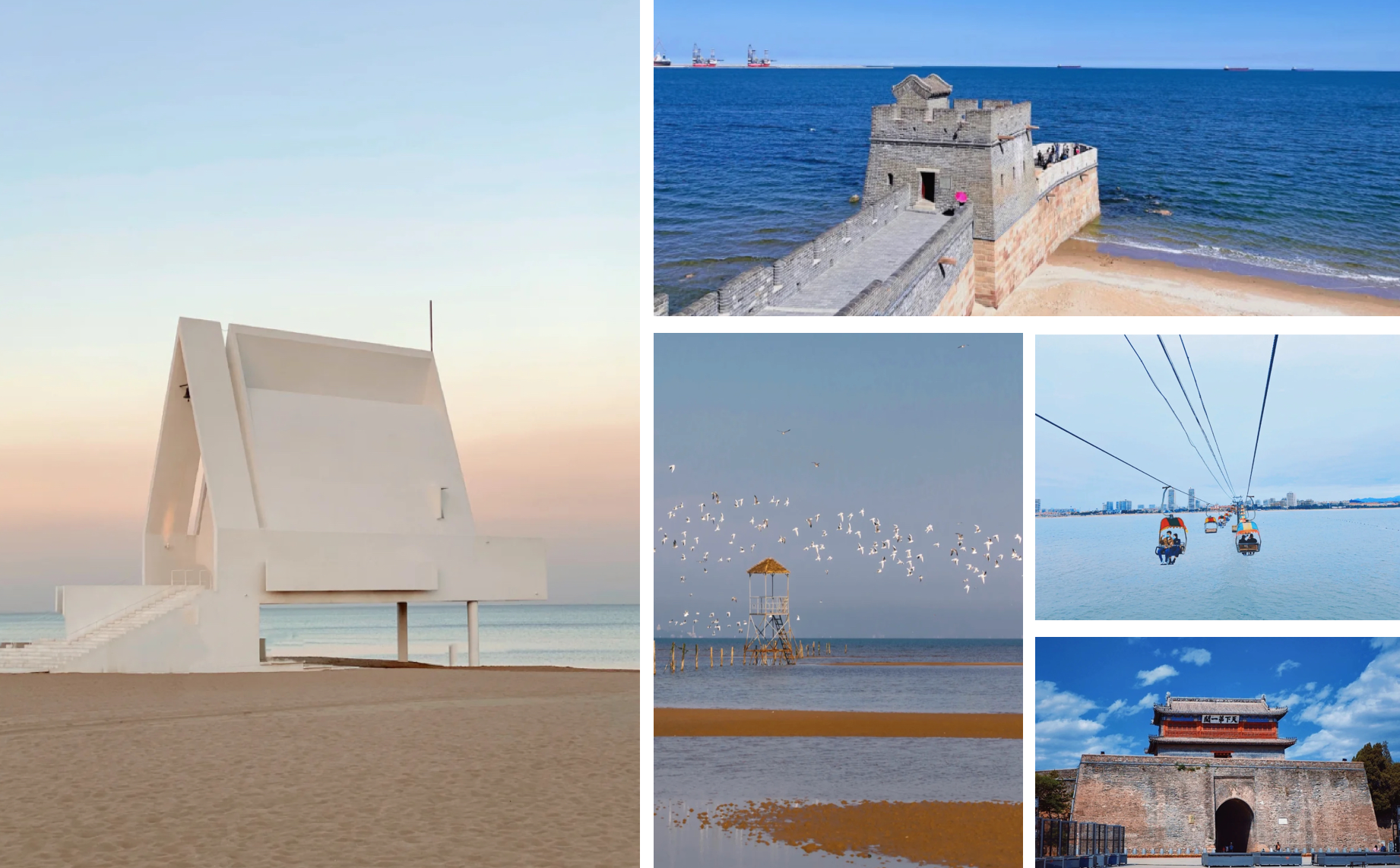 Datong
Datong used to be the capital of two dynasties, therefore this city full of fascinating and picturesque ancient sites awaits your exploration. Discovering Hengshan Hanging Temple will definitely be the highlight of your tour. 
Around 3h54m drive from Beijing

Visit Yungang Grottoes with thousands of small buddhas carved into the rock

Discover mountain side of Hengshan Hanging Temple

Walk along Datong Ancient City Wall

Accommodation: Datong Yunzhong Traditional Courtyard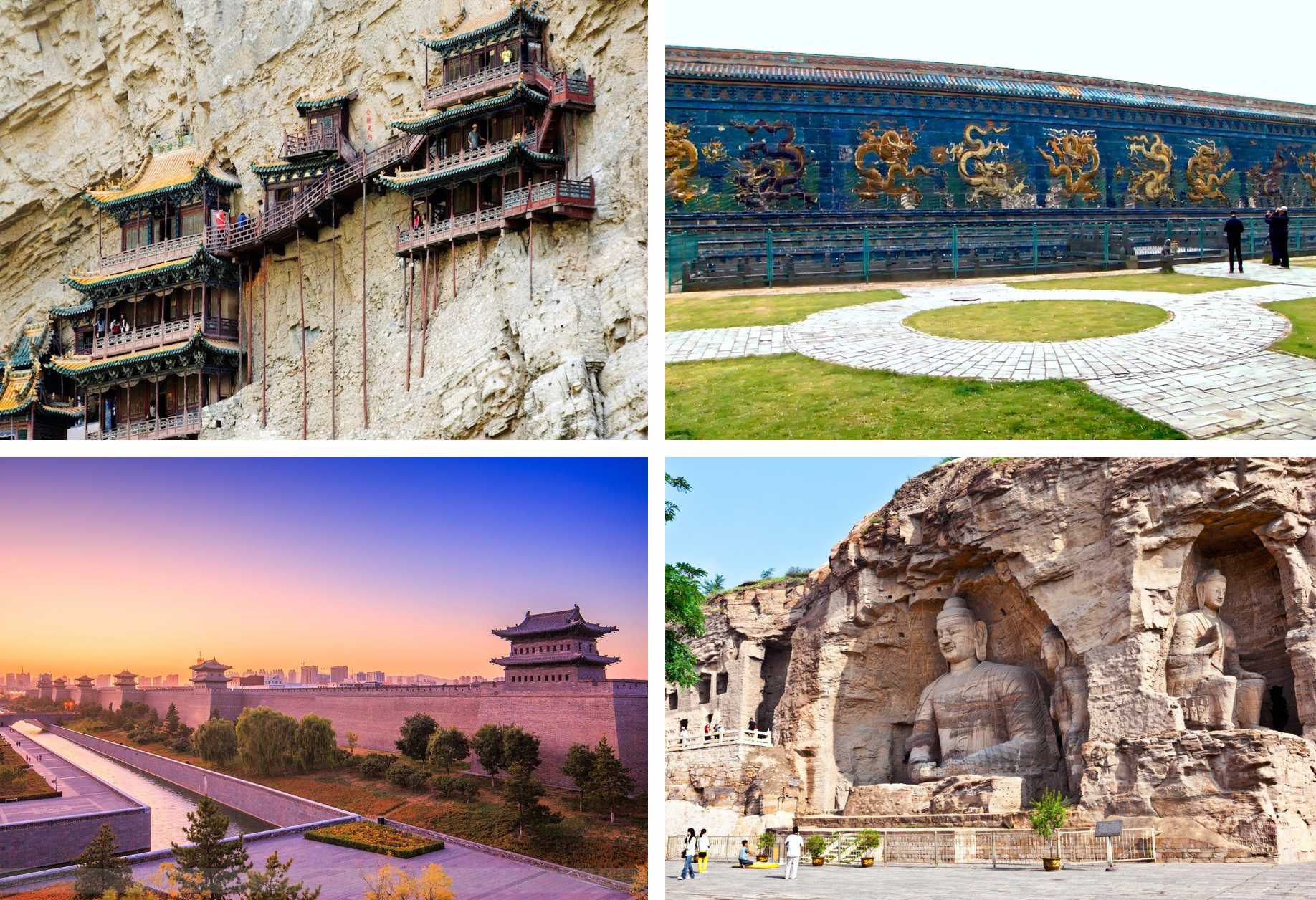 Qingdao
Qingdao is the home of Tsingtao Beer as well as a beautiful coastal city. You can see the production process of Tsingtao Beer and enjoy a beer tasting in Qingdao Beer Museum. Hike to the top of Mount Lao to enjoy breathtaking views of mountains and open ocean.
Around 1.5-hour flight from Beijing

Climb Mount Lao 

Admire architecture beauty in Badaguan Scenic Resort

Stroll along the golden beach

Learn beer history at Qingdao Beer Museum

Accommodation: Hilton Qingdao Golden Beach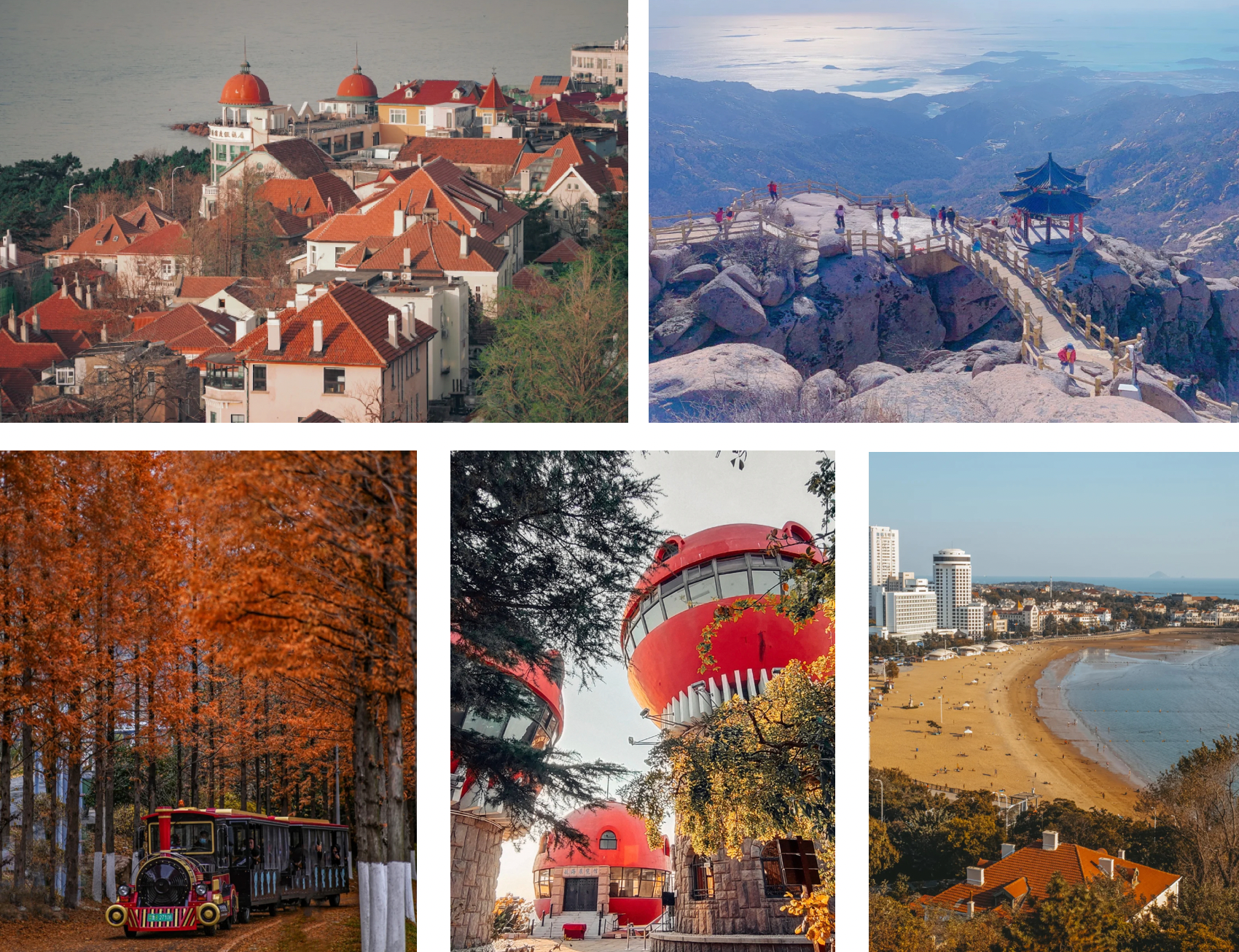 Destination Nearby Guangzhou
Chongzuo
In Chongzuo, you can stroll around the greenest countryside and grandest views. Even in autumn, it is warm enough for you to enjoy a leisurely bike ride down country lanes or a day-long hike across the hills. If you love sweet fruits do remember to taste the famous sugarcane products from here.
About 1h45m flight from Guangzhou to Nanning and 1.5-hour drive from Nanning to Chongzuo.

Meet the rarest monkey species in White-Headed Langur Nature Reserve

Stroll around Taiping Ancient Town

Discover Longgong Fairyland and Huashan Rock Painting

Visit Detian Waterfall and Tongling Grand Canyon

Accommodation: LUX* CHONGZUO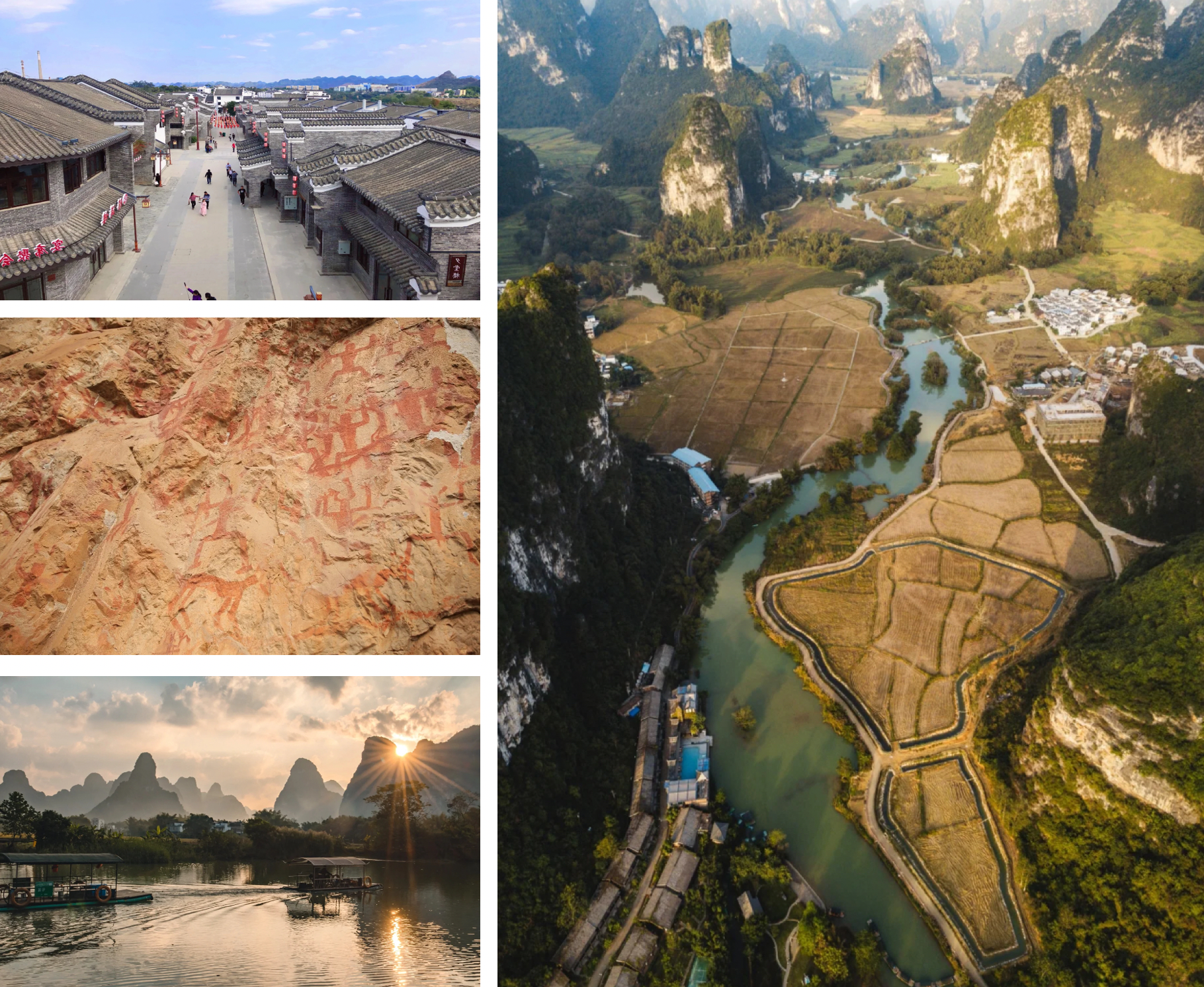 If you need to plan the itinerary or have any concerns regarding the travel information in Golden Week, please feel free to talk to our travel consultants!