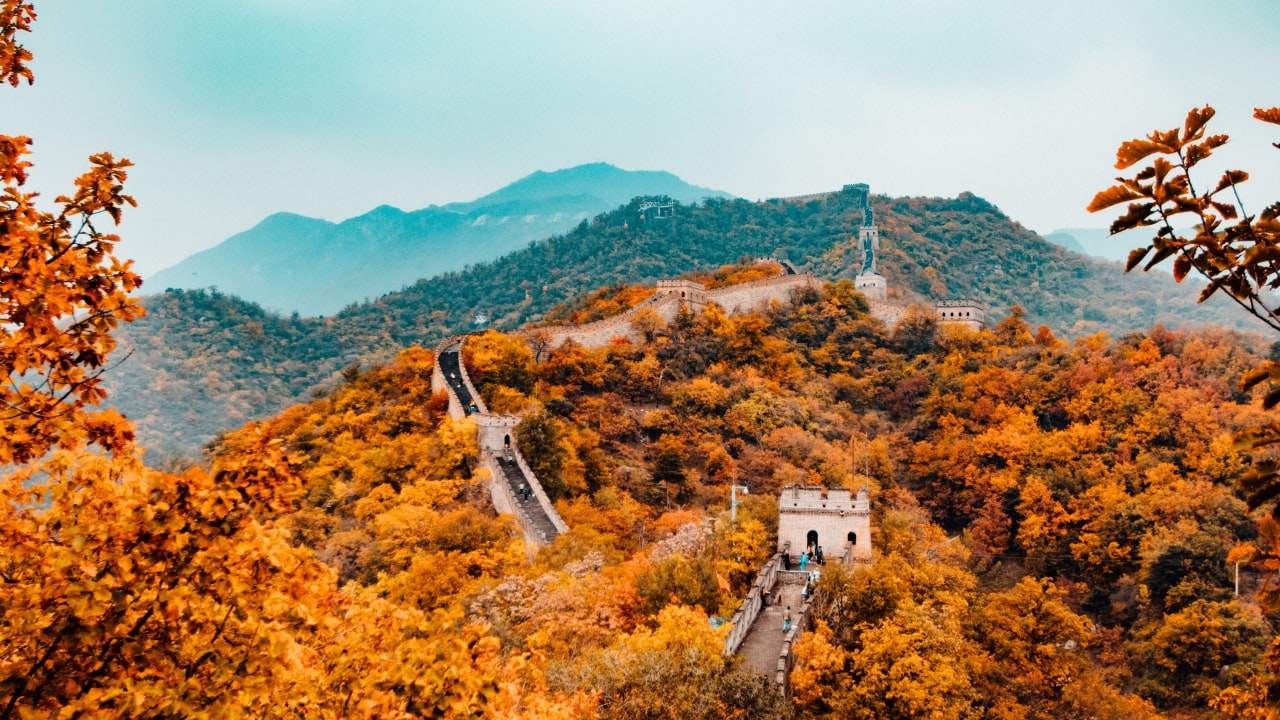 14 Unique Places to See Autumn Foliage in China
When the burning hot summer is over and the air starts to have a distinct chill, it is time to welcome autumn. Fall is the most spectacular season to witness glorious colors across China. Below are 14 unique places with the best autumn foliage in China.
Purple Mountain (Nanjing)
We call Nanjing the 'City of Emperors' — a place where you can explore the old capital's tranquil park of imperial wonders. In Autumn, amber foliage and yellow ginkgo trees blanket slopes of the mountain. You will not get bored during the hike since there are many temples, mausoleums, and observatories hidden in the forest.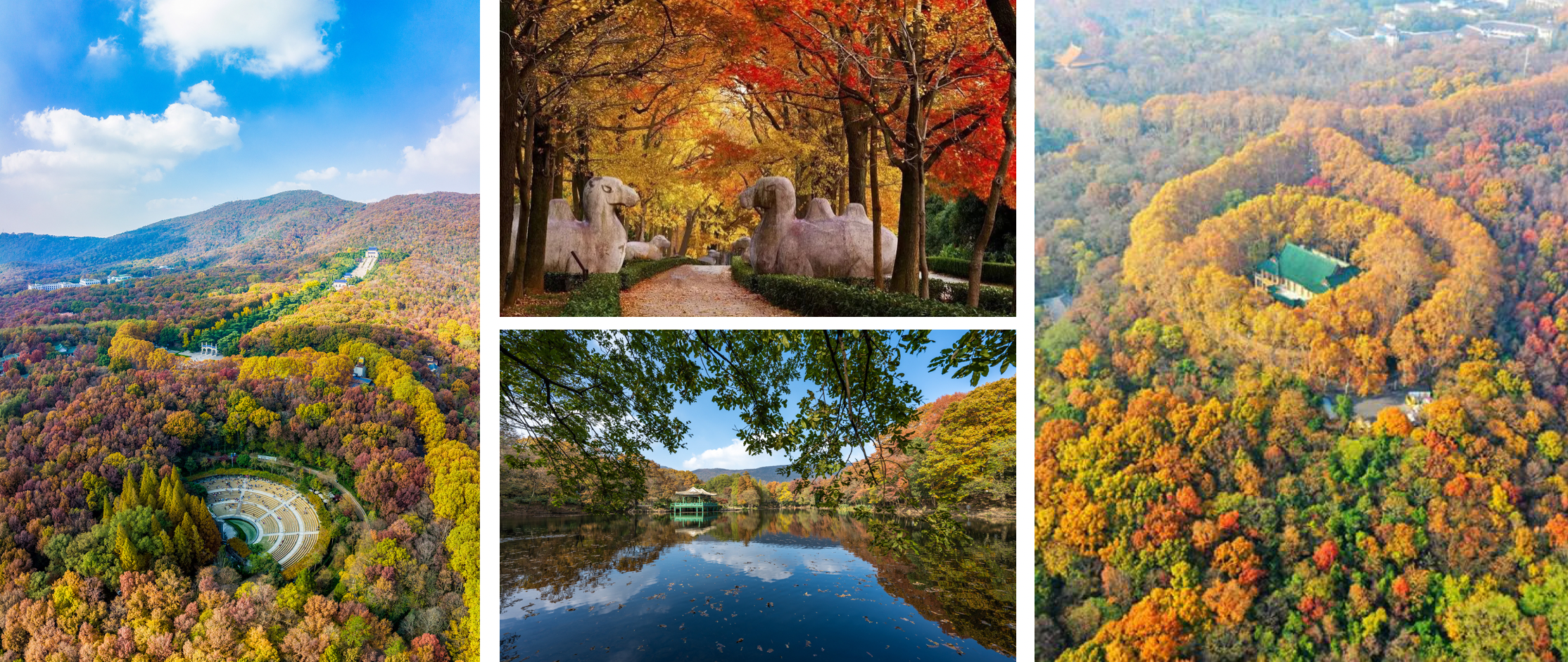 Kanas Lake (Xinjiang)
Xinjiang is synonymous with fall, and picking one must-see spot here isn't easy. But Kanas Lake is surely one of the best places to see during colorful autumn surrounded by soaring mountain peaks. This whole area is easily accessible from April to October.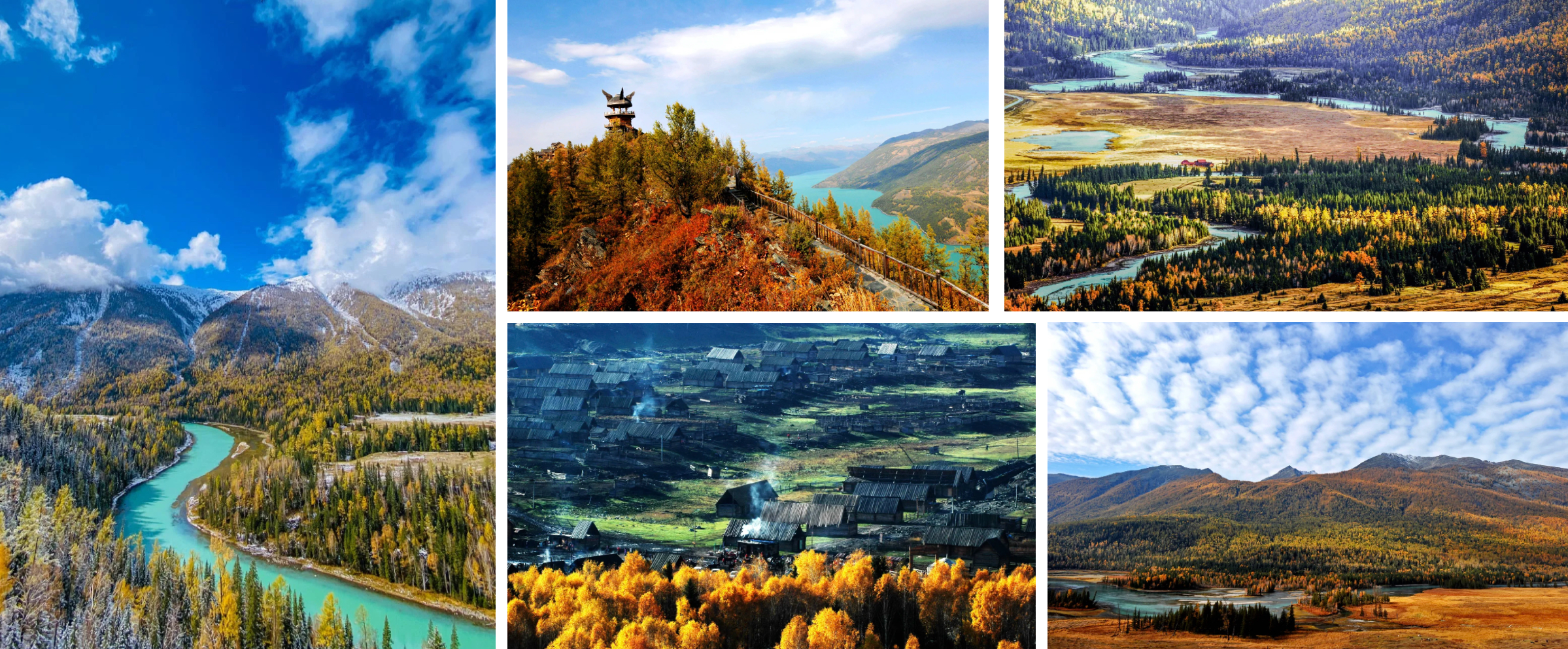 Dongchuan Red Land (Yunnan)
Dongchuan Red Land located in the northeast of Kunming is praised as "God's palette", being definitely the most striking and distinctive red lands in the world. Viewed from afar, the beautiful layered patterns, framed by blue sky and white clouds, look like a watercolor.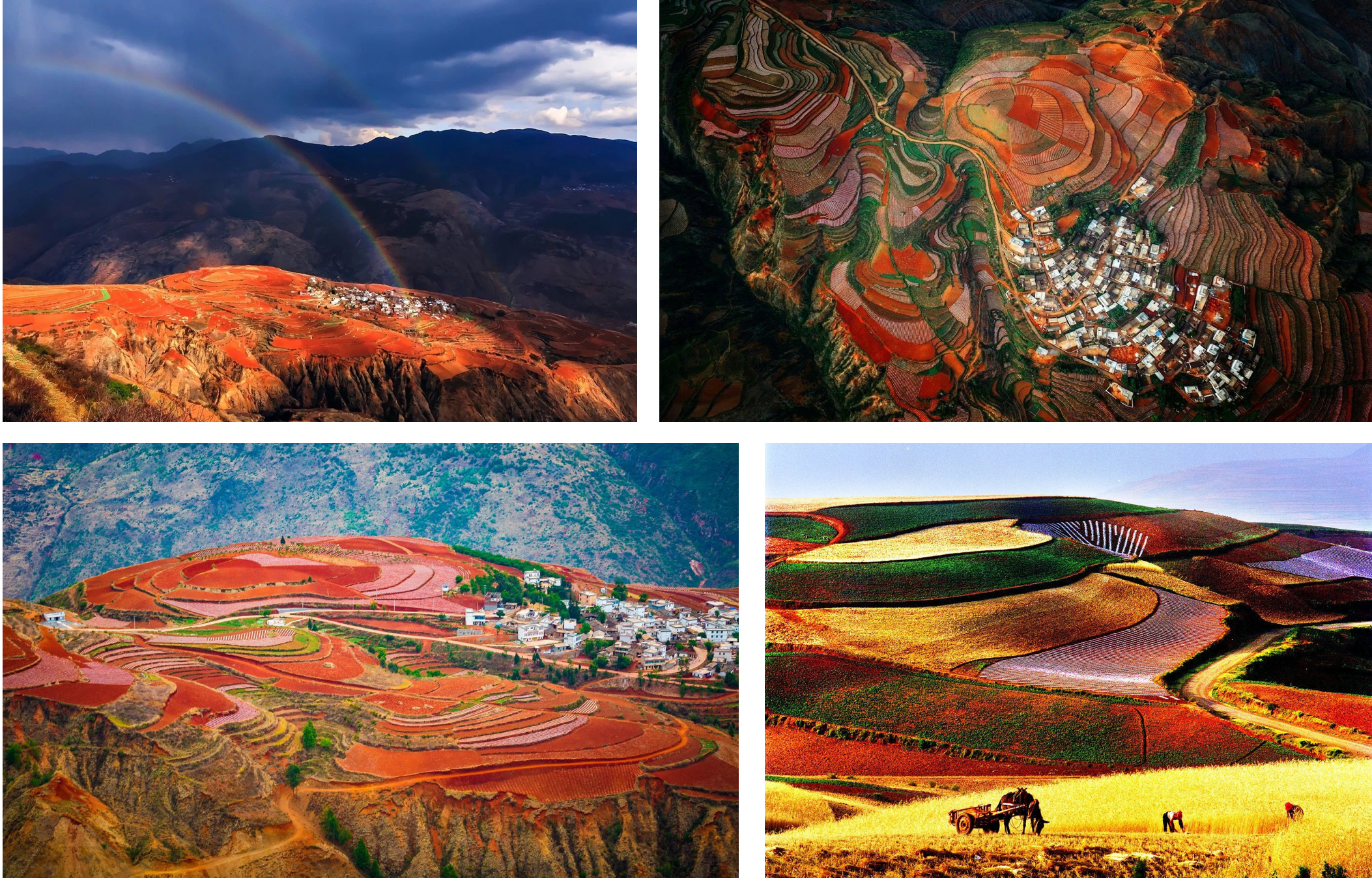 Ejina Populus Euphratica Forest (Inner Mongolia)
Ejina Populus Euphratica Forest plays an important role as a barrier to prevent the Badain Jaran Desert keep spreading. The forest is covered in native poplars that change their color into a beautiful, bright red throughout September and October.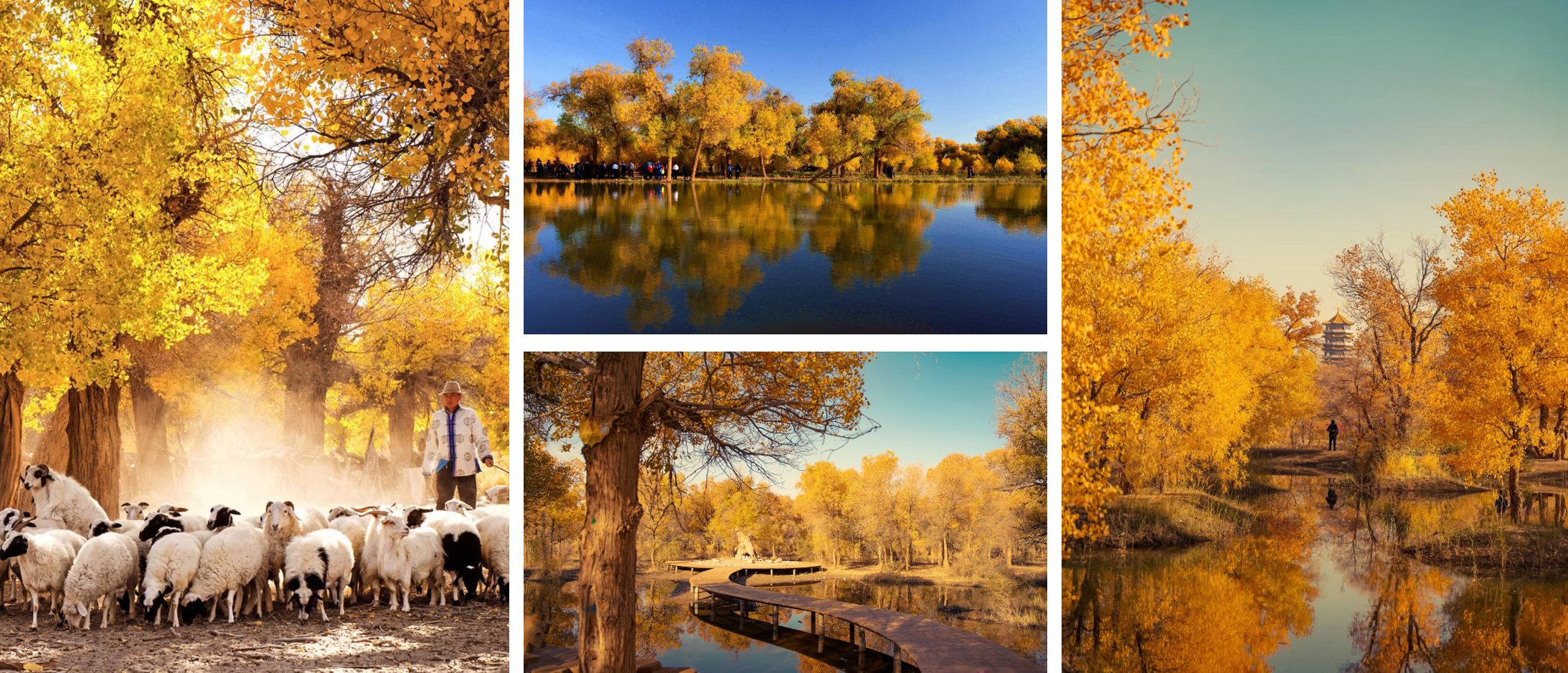 Jiuzhaigou National Park  (Sichuan)
Jiuzhaigou in autumn is undoubtedly a heaven of colors. All the colors you see here are the great nature's infinite love for Jiuzhaigou. Dazzling red leaves, verdant pines and cypresses, colorful ponds. It would be a pity to miss the autumn of Jiuzhaigou.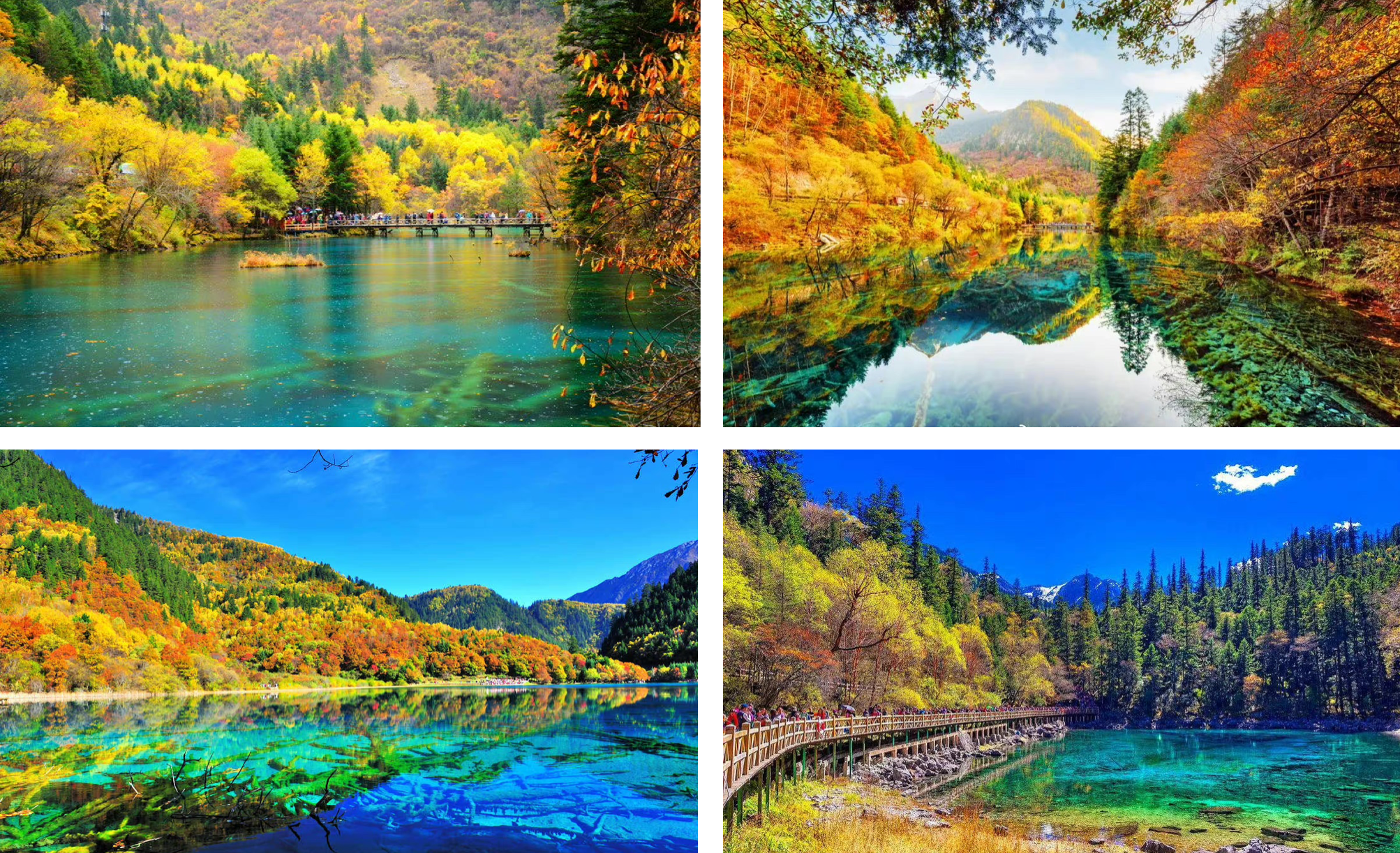 The Three Gorges (Yichang)
In autumn, you can appreciate the red leaves all over the peaks along the riverside. Getting aboard a Yangtze River cruise is the best way to enjoy this kind of stunning view. Apart from the natural scenery, there are some temples and attractions to explore the Chinese history during your journey.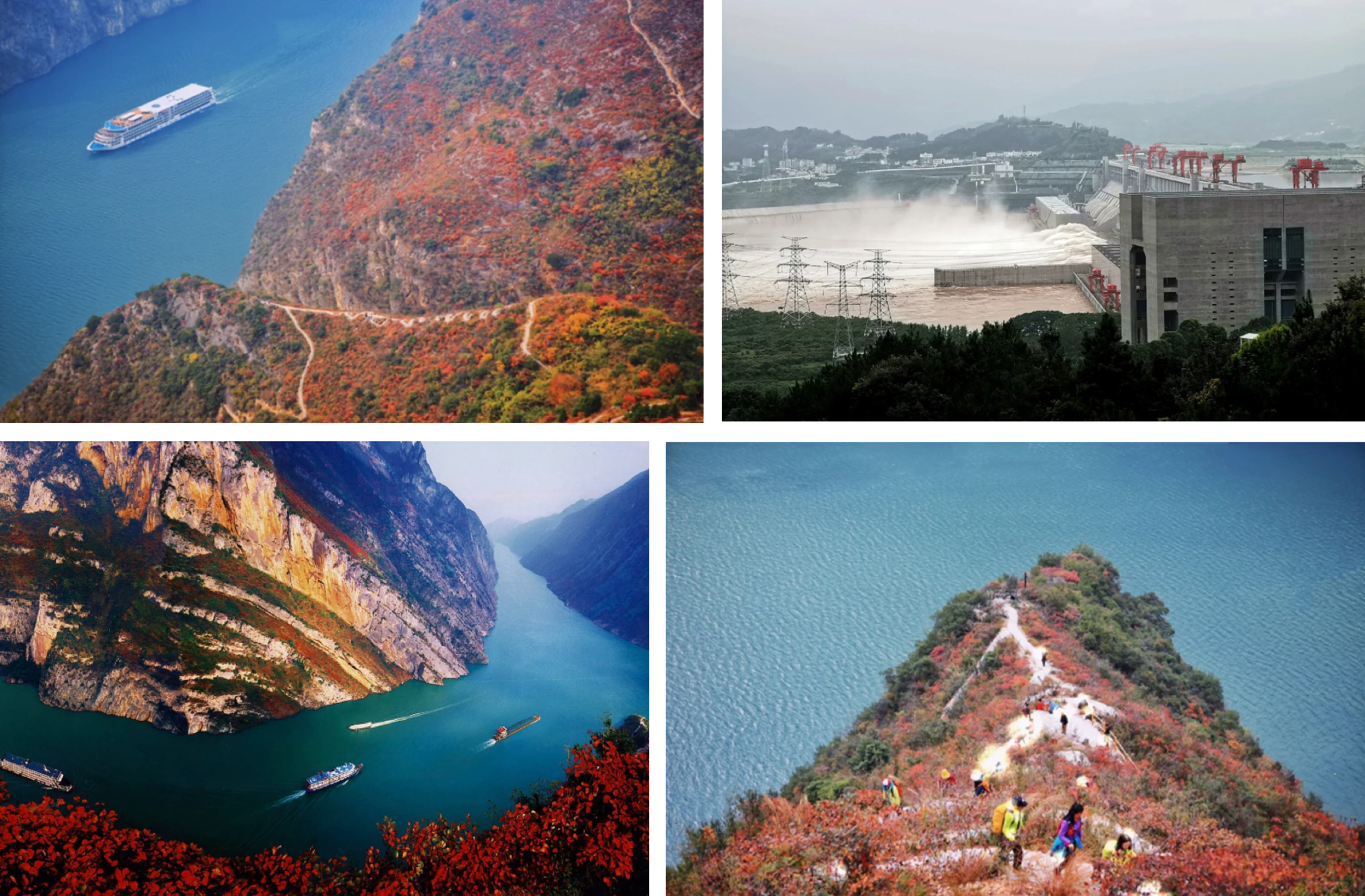 Daocheng Yading (Sichuan)
During autumn, all the green leaves gradually turn into various shades of yellow or red. Remember to visit the red grassland, where the scenery will turn into a fiery red panorama from late September to mid-October.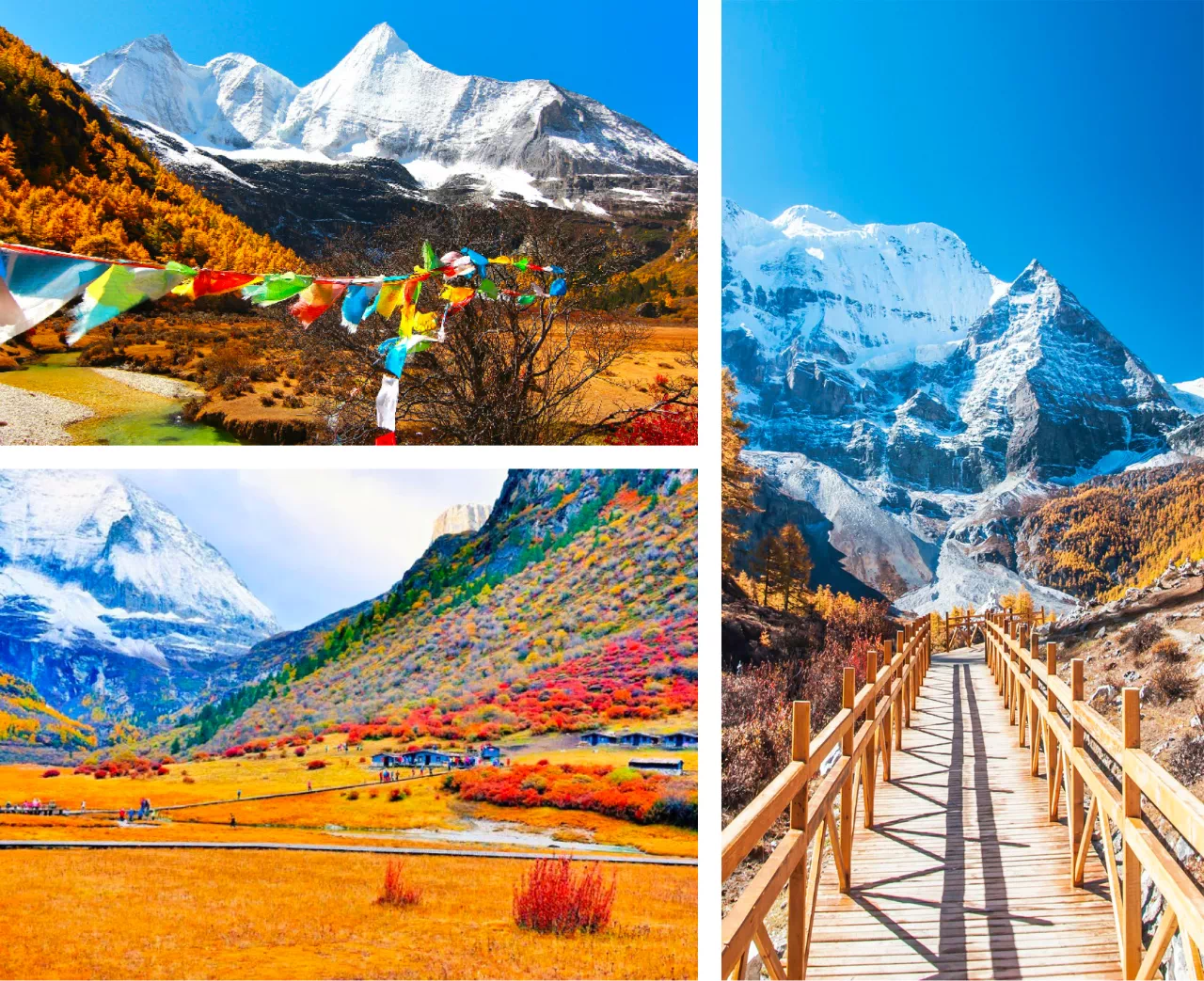 Humble Administrator's Garden (Suzhou)
Listed as a World Heritage Site in 1997 by UNESCO, Humble Administrator's Garden is one of the classical Chinese gardens. This breathtaking beautiful garden is also dotted with halls and pavilions. It is definitely worth a visit when the lawns are carpeted with fallen leaves and the trees are aglow.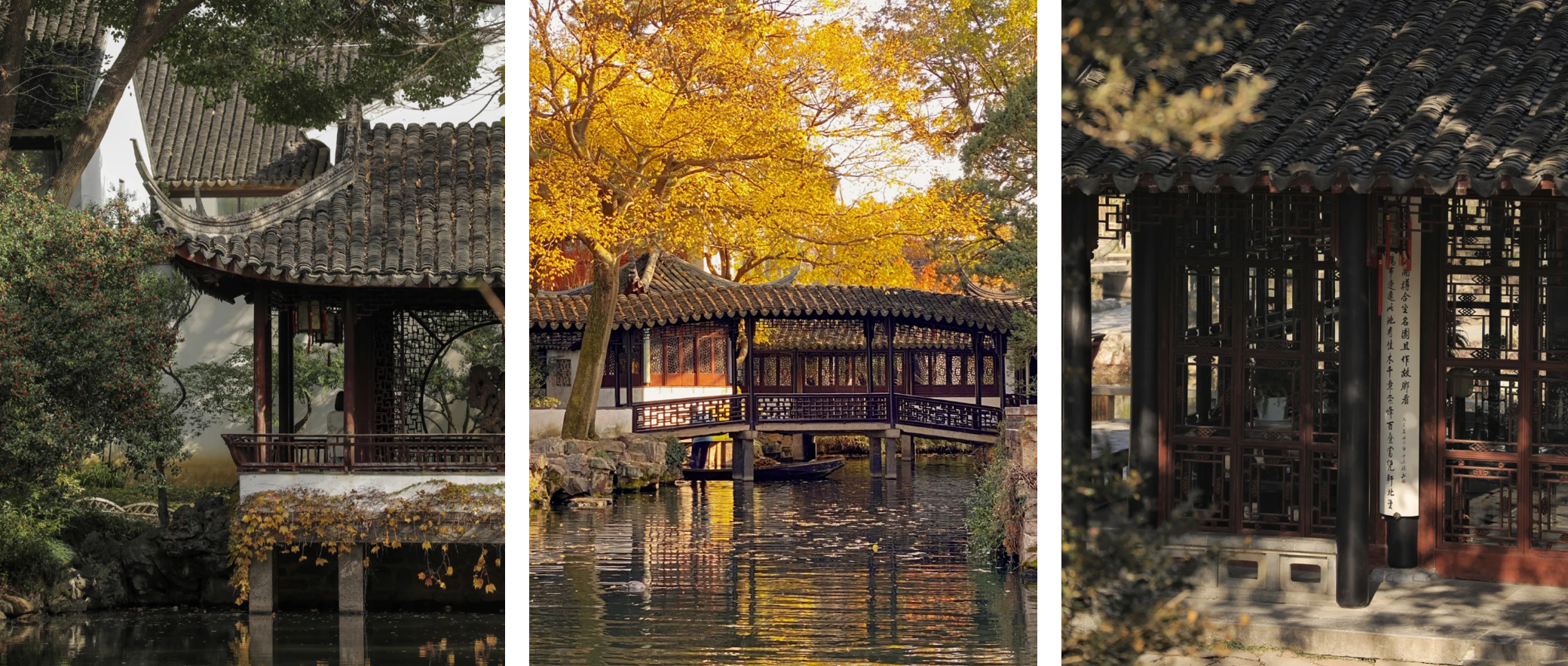 Pudacuo National Park (Shangri-La, Yunnan)
Head to the Pudacuo National Park in early October, and you'll be greeted with serenity. The fall colours will just be starting to show in the endless grasslands, steep gorges, azure lakes and Tibet villages. You know Tibet might not be an easy place to enter this year, but if you are seeking for a place to learn about the Tibetan culture why not consider Pudacuo National Park?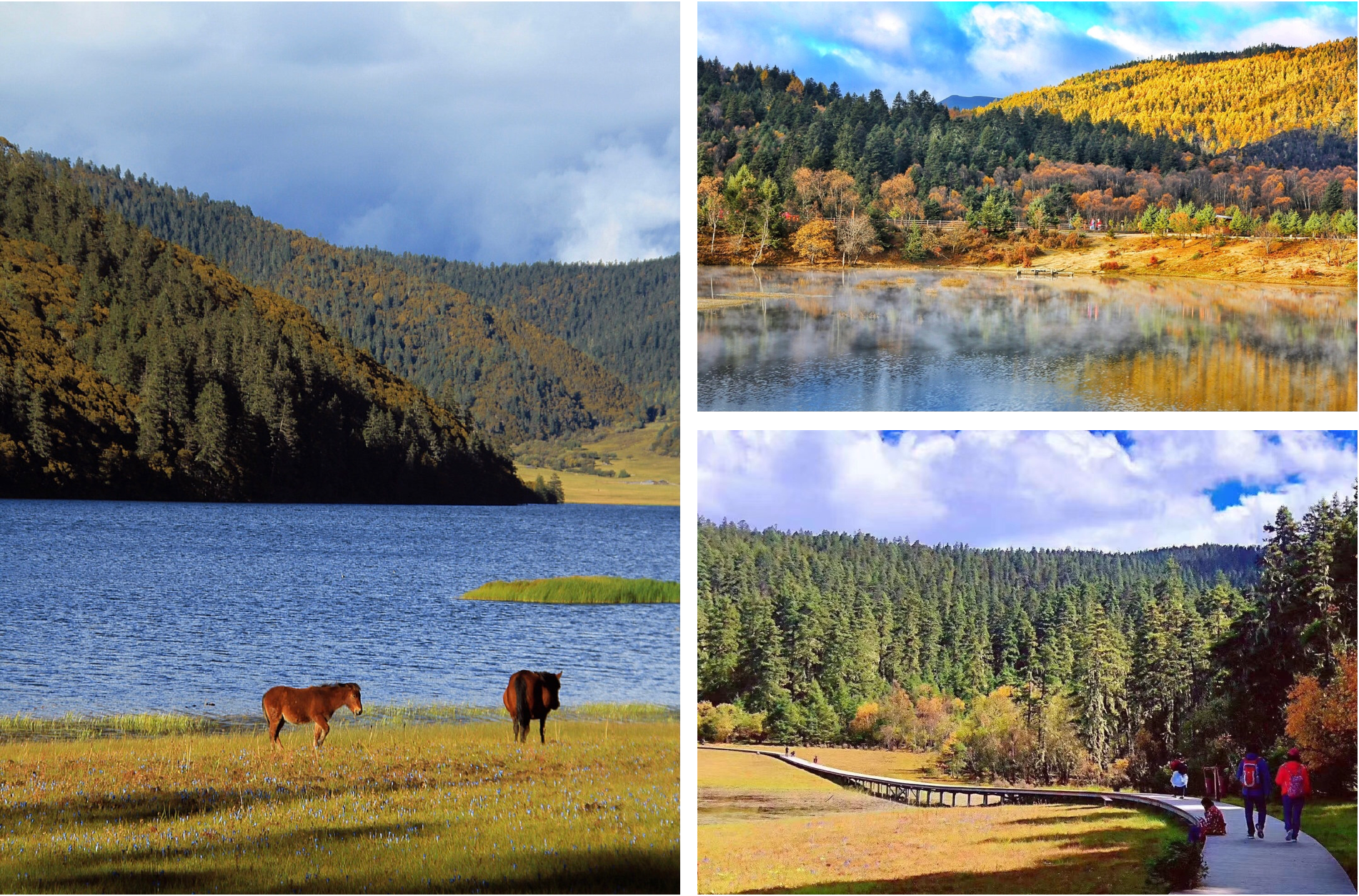 Longsheng Rice Terraces (Guilin)
Autumn is the season for farmers to harvest rice therefore it is the best time to enjoy golden rice terraces all over the hills. In Ping'an Village, climb to the Kowloon Five Tigers Observation Deck for the most breathtaking views and curvaceous terraced fields.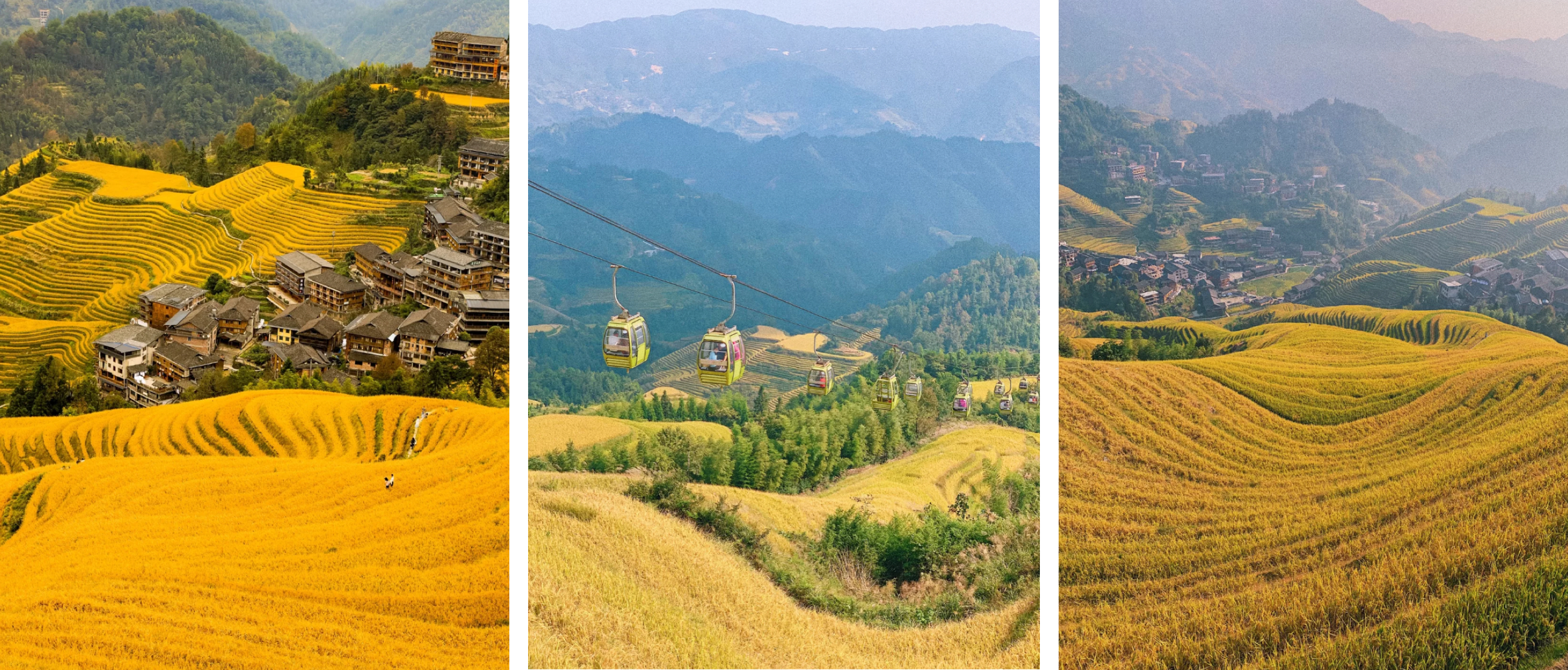 Wuyuan (Jiangxi)
Meet the landscape of Chinese paintings in Wuyuan which is known as one of the most beautiful villages in China. Here you can not only find well-protected ancient villages of the Ming and Qing Dynasties but also see villagers sun-drying their products such as corn, pumpkin, hot chili peppers on the roofs of their houses.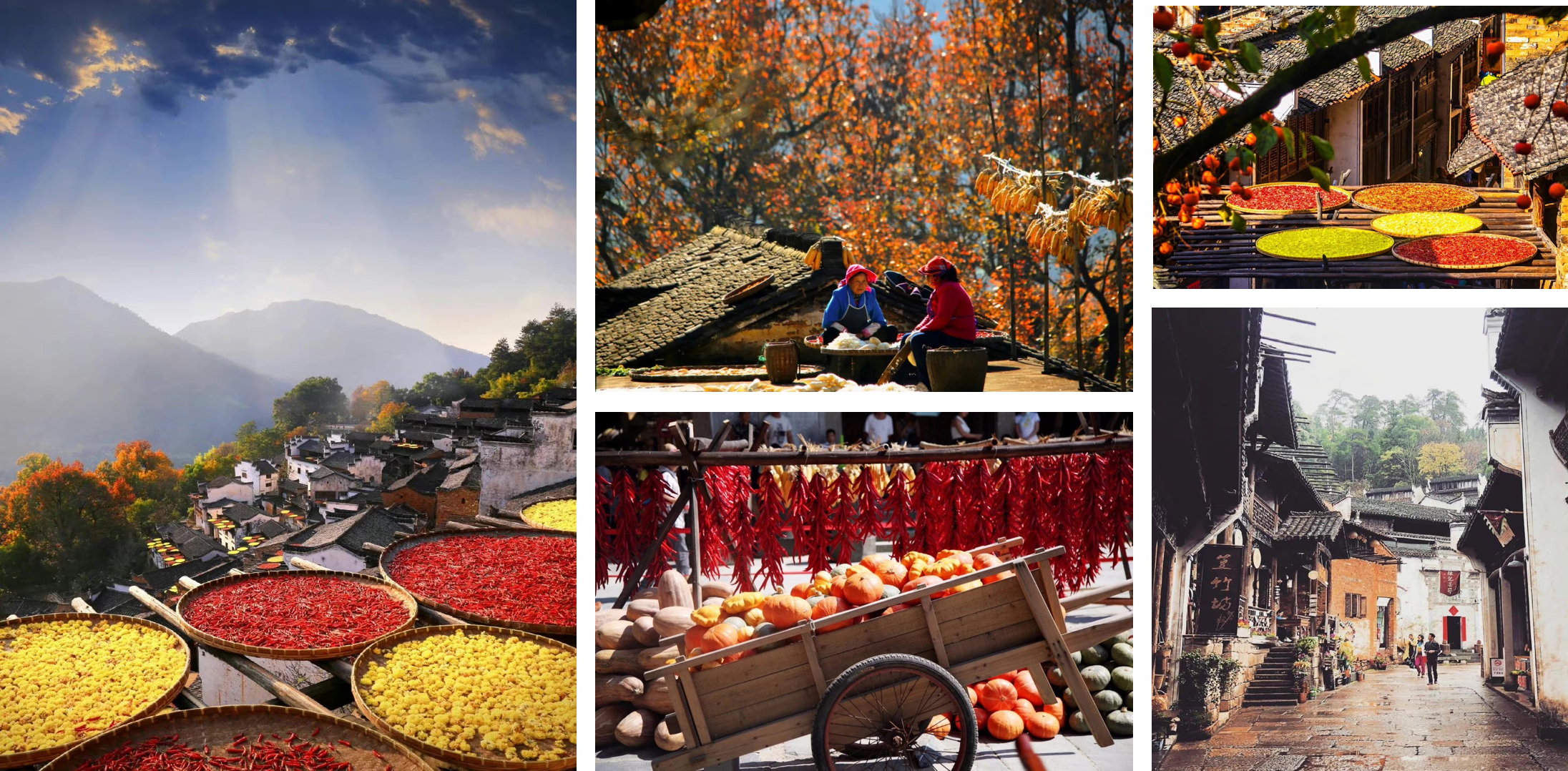 Nyingchi (Tibet)
There is a large number of river valleys and alpine gorges in Nyingchi, being known also as the "Switzerland of Tibet". In autumn, Nyingchi becomes an extremely gorgeous array of colours. Therefore colors as red, yellow, green, and purple interweave together, showing you a picturesque landscape.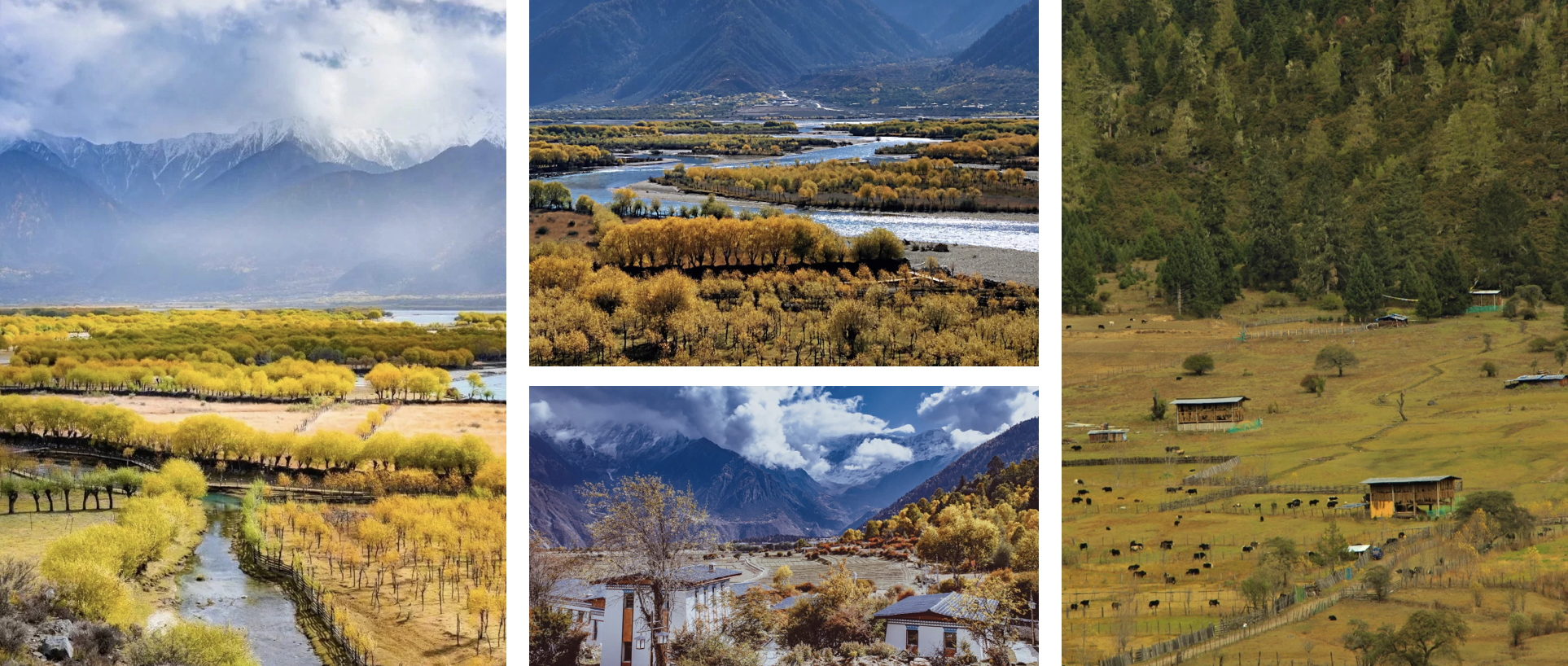 Hulunbuir Grassland  (Inner Mongolia)
The Hulunbuir Grasslands are considered the "most unsullied grasslands" in China. You will find the mix of golden and fiery red leaves forest while river reflection is clearly visible, presenting a vivid autumn scene.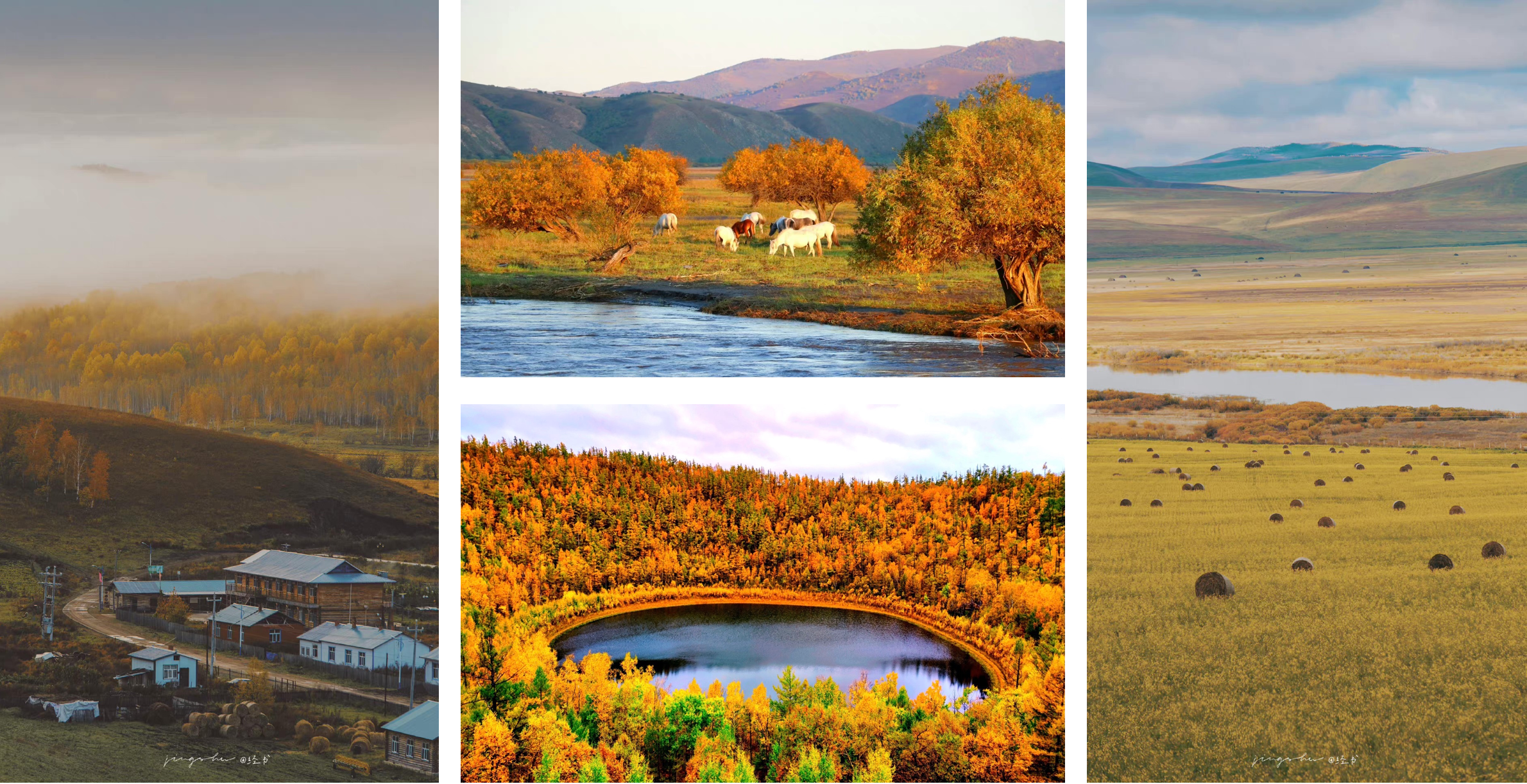 Our tours are private tours and can be fully personalized based on your preferences, therefore feel free to discuss with our travel consultants.