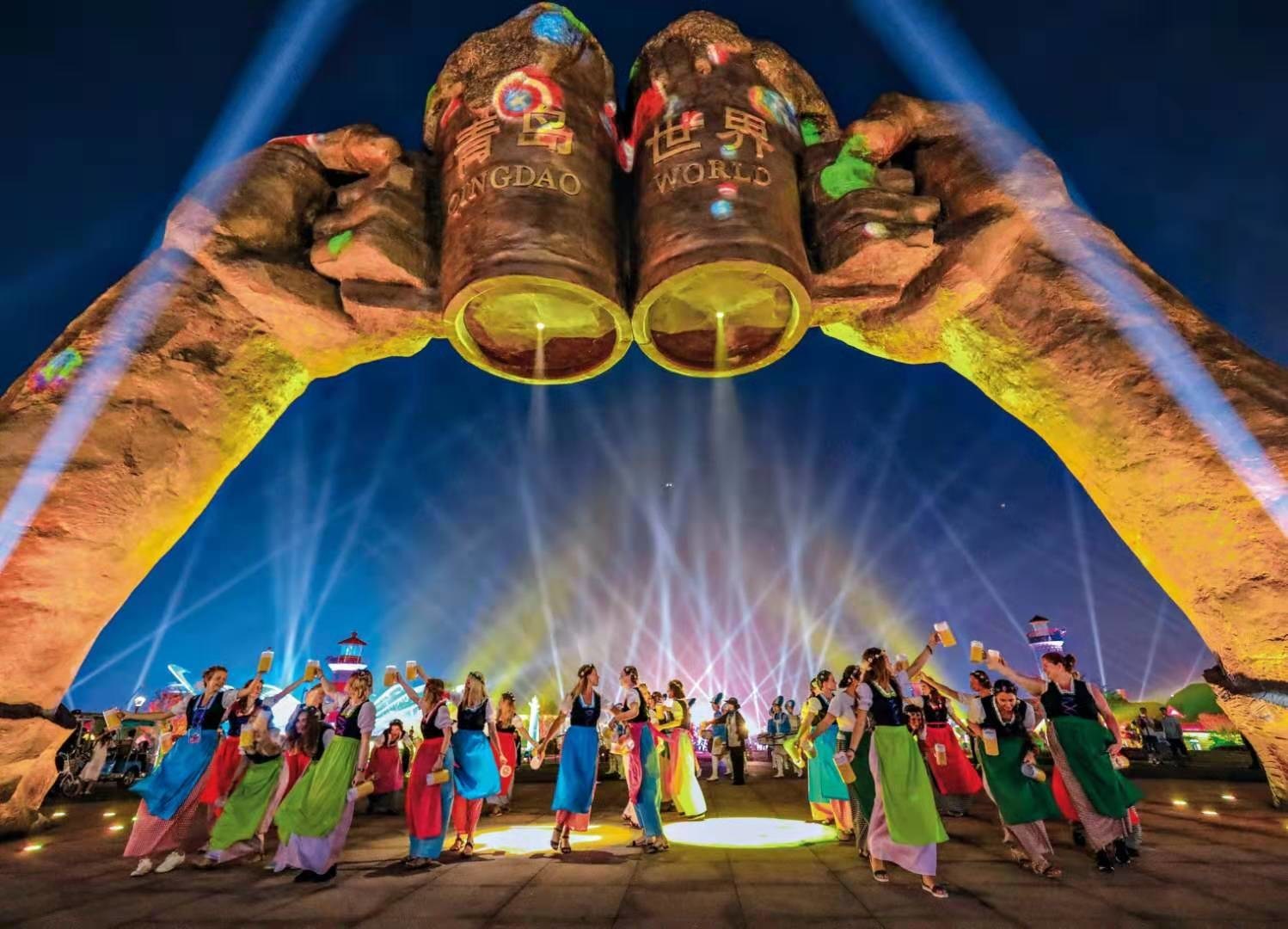 2021 Qingdao International Beer Festival
The 2021 Qingdao International Beer Festival will be held on 16th July and end up on 8th August. The festival has been held every year since 1991. It is not only a carnival to enjoy beer from all over the world, but also an opportunity to have a deeper understanding of Qingdao city.
4-Day Qingdao City & International Beer Festival Tour   

From 4,499 / per person
Day 1: Welcome To Qingdao
Visit Qingdao Beer Museum where you can watch the process of making the beer and taste the freshly brewed beer. Then, explore Qingdao Governor's Mansion and stroll around the Badaguan Scenic Resort.
Day 2: Participate in the Qingdao International Beer Festival
In the morning, you can enjoy leisure time at Golden Beach. After lunch grab your friends and have fun together at the Qingdao International Beer Festival full of amazing shows.
Day 3: Enjoy both mountain and sea view
You will spend half-day hiking the Mount Lao, a stunning place full of waterfall and streams. After lunch, you will visit Qingdao Olympic Sailing Center. Here you can take a cruise for some extra charge.
Day 4: Goodbye Qingdao
Before leaving Qingdao, you will explore Xiaoyuashan Park and Signal Hill Park. Xiaoyuashan Park is famous for its 360 panoramas of Qingdao City. As for Signal Hill Park is a great place from where you can to overlook the ocean.
Accommodation
Hilton Qingdao Golden Beach
You will stay at Hilton Qingdao Golden Beach for 3 nights. The hotel is beside the shores of Golden Beach, with the Laoshan Mountains in the distance. After your fun at Qingdao International Beer Festival, you can take a short walk back to the hotel.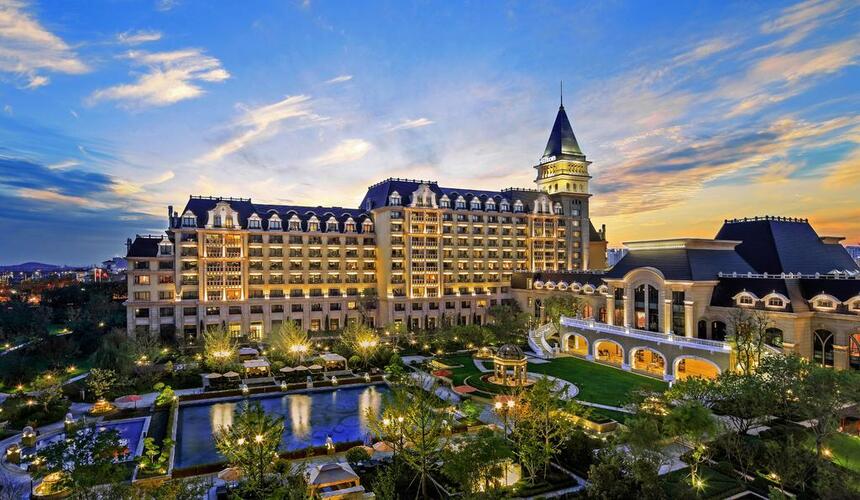 It is 25 kilometers away from Qingdao city. The facilities include an outdoor pool, kids' pool and club, a fitness center, and bicycle rental.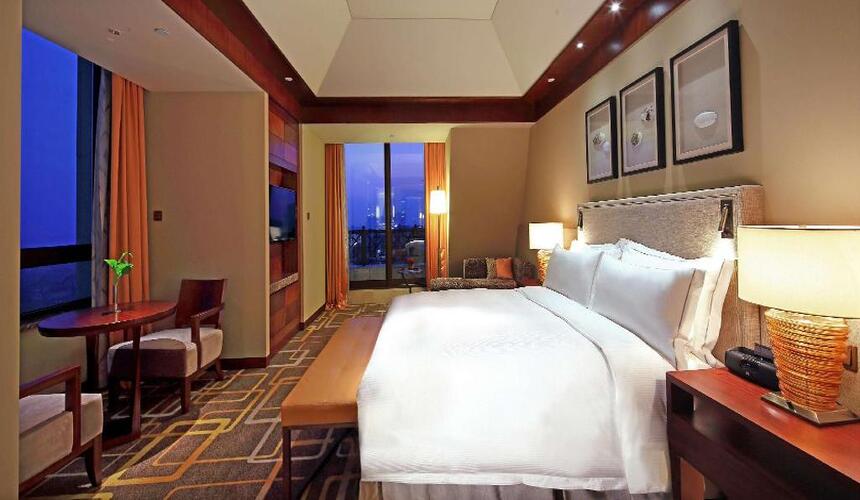 To do's at the Qingdao International Beer Festival
As an international carnival, there will be many tents set up for different beer brands, performances, and shows.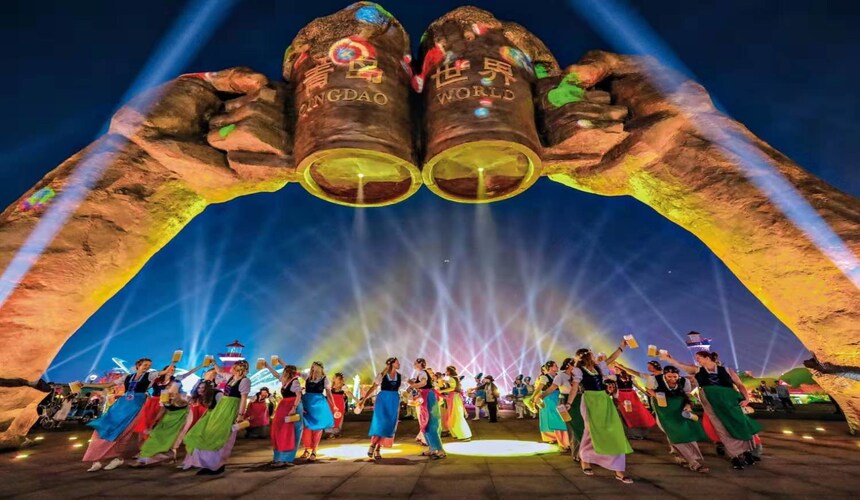 Drinking beer from all over the world
Drinking beer is a must. As there are many beer companies from abroad, you can not only have a taste of the local Qingdao Beer but also beers from the world.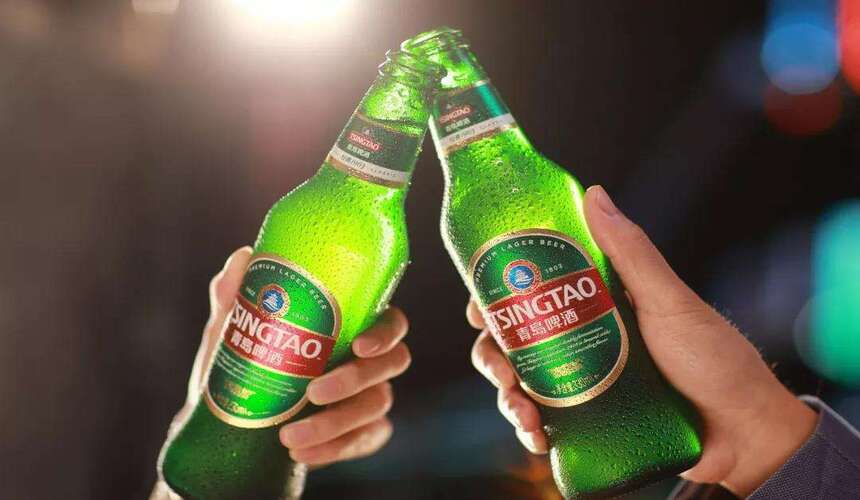 Have fun enjoying various activities
Apart from the opening and closing ceremonies, during the festival, there would be various activities. You can sing along with the music, watch amazing acrobatic performances, appreciate exotic dances, and take part in interesting little games.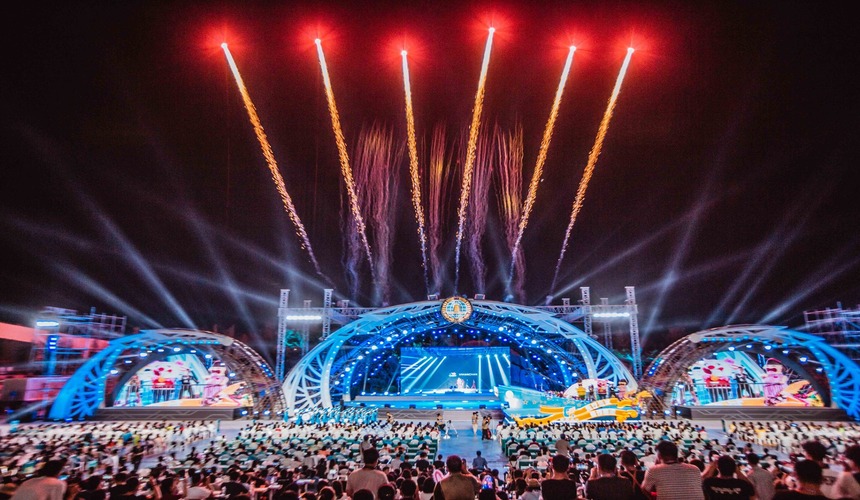 Enjoy all kinds of snacks
When you tour around the venues, you will find many booths selling snacks such as Chinese kebabs, crayfish, seafood, meat pie, etc. You can not only try Qingdao local food but also if lucky have an opportunity to get a taste of home.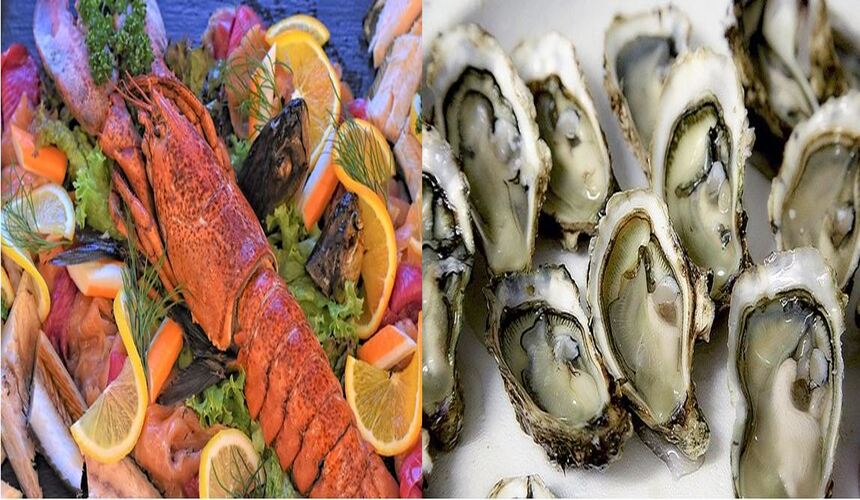 Attractions in Qingdao
Qingdao Beer Museum
Qingdao Beer Museum is the best place to learn about the history of Tsingtao Beer. You can see the production process of Tsingtao Beer, and enjoy a beer tasting.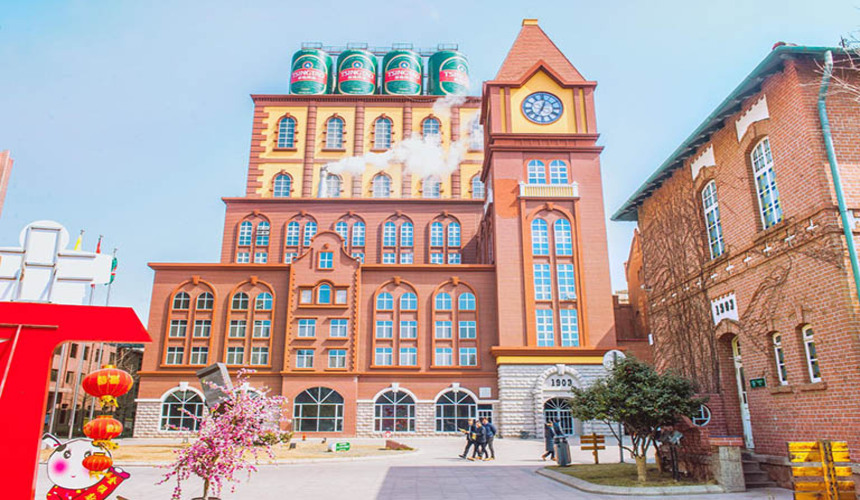 Badaguan Scenic Resort
This place is a pretty neighborhood with about 200 old buildings in over 20 different countries' styles, including German, Russian, French, and Spanish, etc.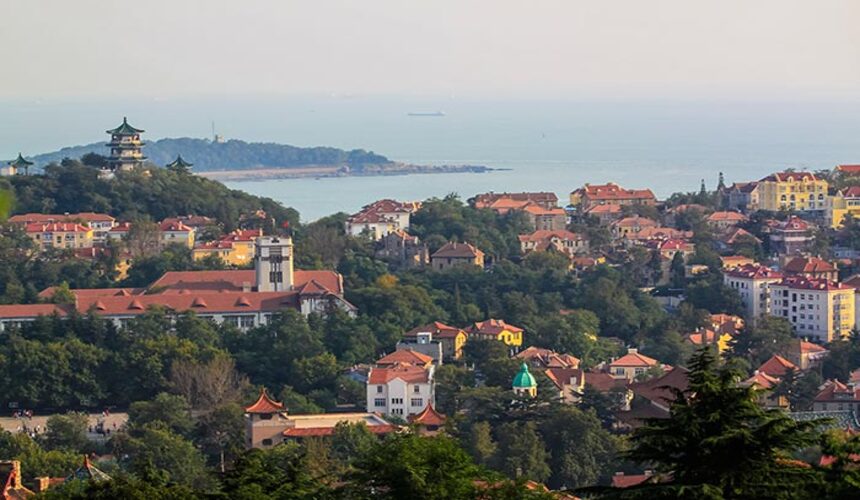 Mount Lao
Mount Lao is one of the birthplaces of Taoism. It is beautiful and clean, with breathtaking views of mountains and open ocean. Take a cable car up the mountain if you have less time, and watch for the different rock formations along the way.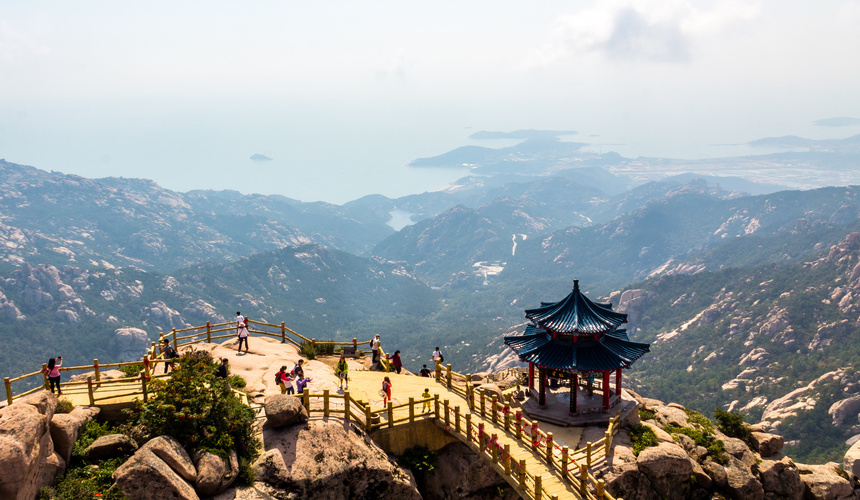 Golden Beach
The beach is nice with soft sand and gentle waves where can enjoy jet ski, paragliding, and speed boats.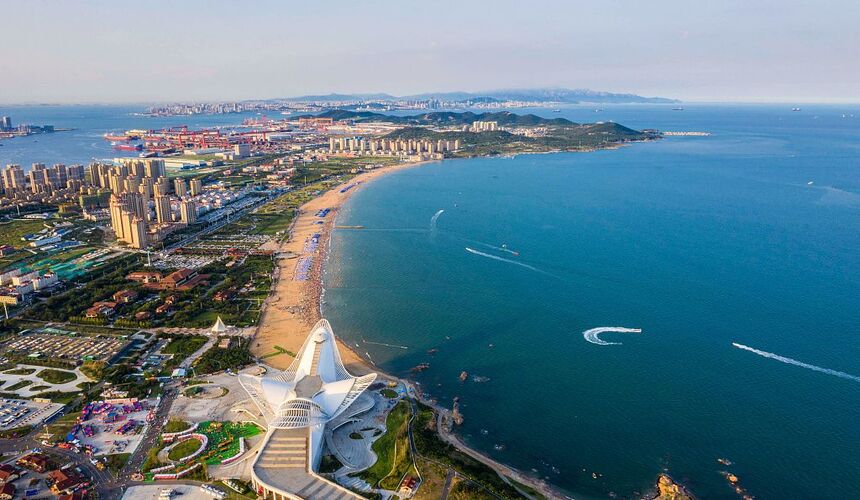 Signal Hill Park
The main attraction is right at the top with a slowly rotating platform, which you can enjoy a fantastic 360 degree view of the park and Qingdao.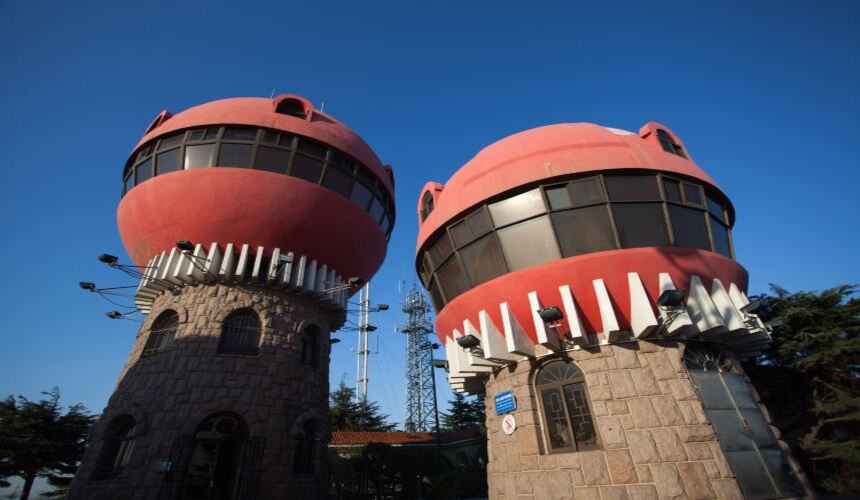 Qingdao Governor's Mansion
This museum is one of Qingdao's best examples of concession-era architecture – the former German governor's residence constructed in the style of a German palace.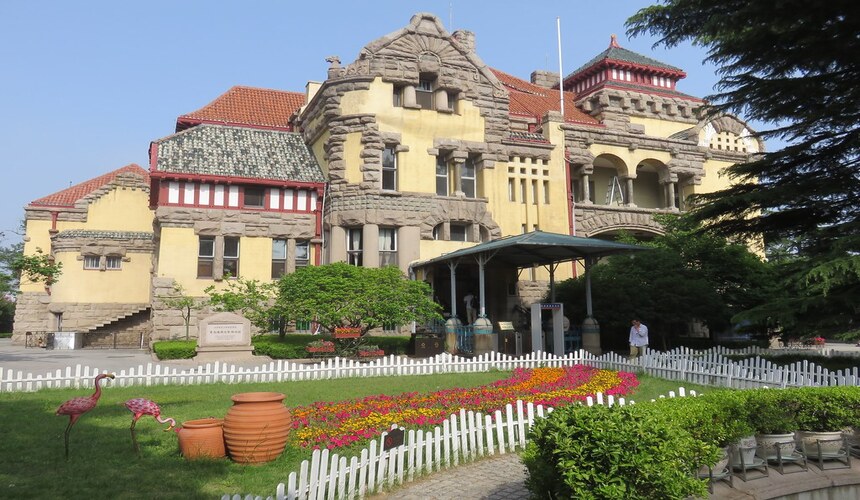 Travel Tips
Q1: When is the best time to visit Qingdao?
A1: March to November.
Q2: Can kids attend Qingdao International Beer Festival?
A2: Yes, they can. Kids can also enjoy the festival as there will be alcohol-free drinks and some kids-friendly facilities.
Q3: How to get to Qingdao?
A3: You can take both high-speed train and flight from Shanghai. It will take you 1 hour and 40 mins via flight and around 5 hours via high-speed train.
Above are the private tours only for you and could be fully customizable based on your preference, therefore feel free to make the adjustment on the itineraries after discussing with our travel consultants. BOOK NOW!