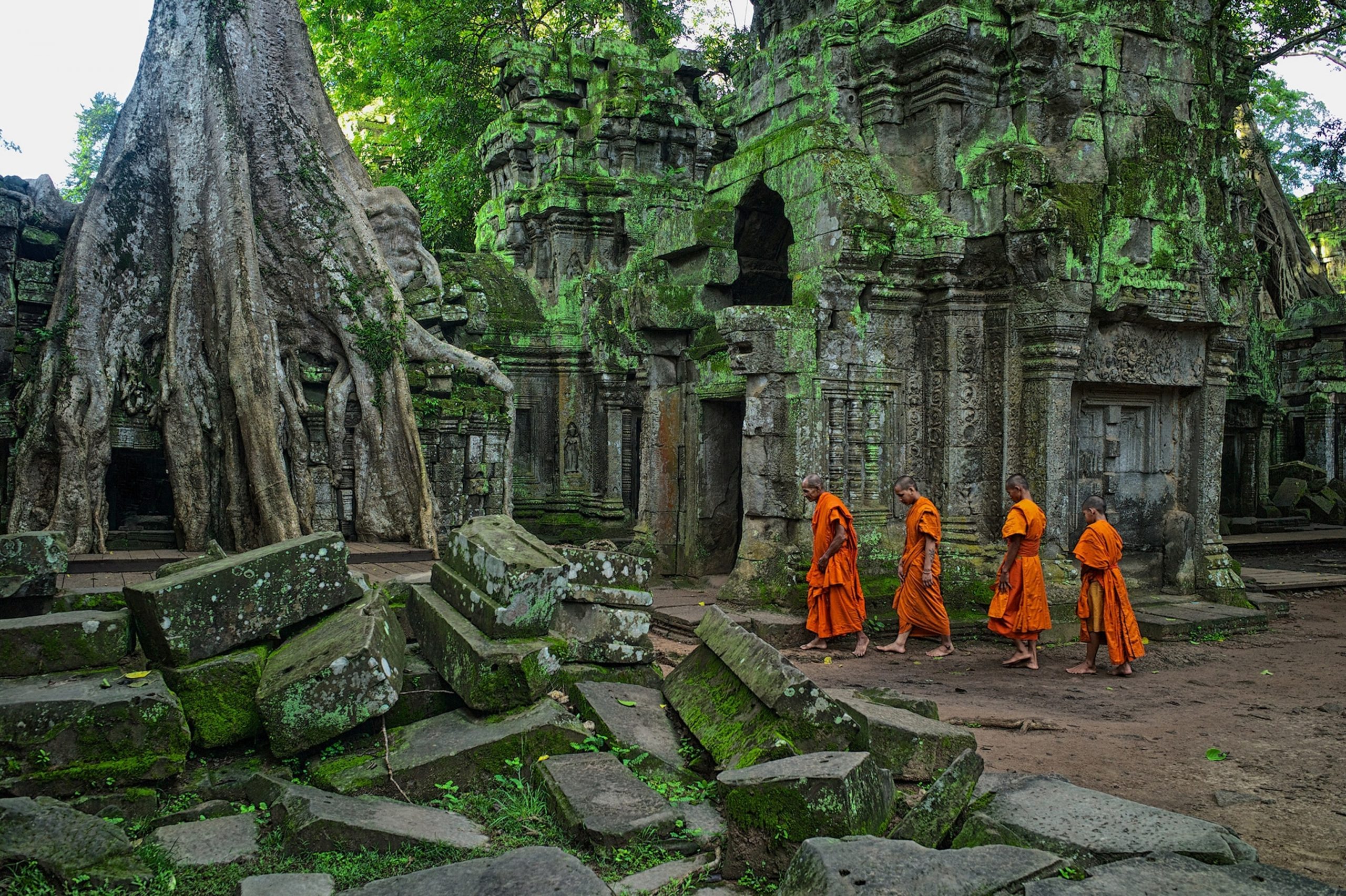 3 Top cities you should visit in Cambodia
Wander through the ancient kingdom of Cambodia, once the home of the Khmer Empire, with a history over 5 millenniums BC. The magic of Cambodia reaches far beyond the walls of the famed and jaw-dropping Angkor Wat temple that is a clear symbol of the country. Combining this heritage with warm hospitality of the highest caliber, rich culture, charming cities and interesting, yet often tumultuous history, the perfect blend of urban modernity and ancient beauty will leave you addicted and wanting more!
Siem Reap
The magnificent temples of Angkor are the main reason many travellers are drawn to Cambodia each year. All these temples and structures were once the capital city of the Khmer Empire that was built between the 9th and 15th centuries. The Angkor Archaeological Park covers around 400 square kilometres and the most well-known temple is Angkor Wat. All of the temples have their own characteristic such Preah Khan, the outstanding large linear temple complex in a jungle, Ta Som, the temple rich in architectural and sculptural detail and so on.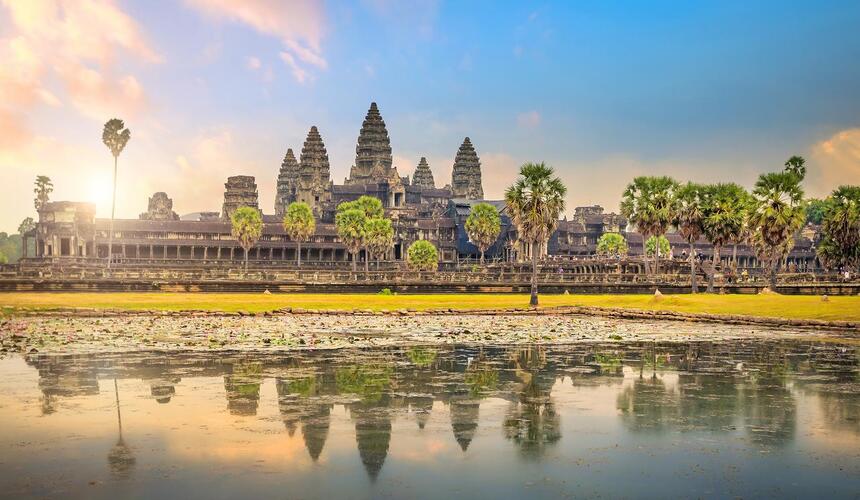 If you are feeling a little templed out, there is much more to explore in and around the city. You can head out to the countryside to enjoy peaceful paddy fields or explore Southeast Asia's largest freshwater lake known as the Tonle Sap. The floating villages and stilted villages along the banks of Tonle Sap lake are quite an attraction for many visitors.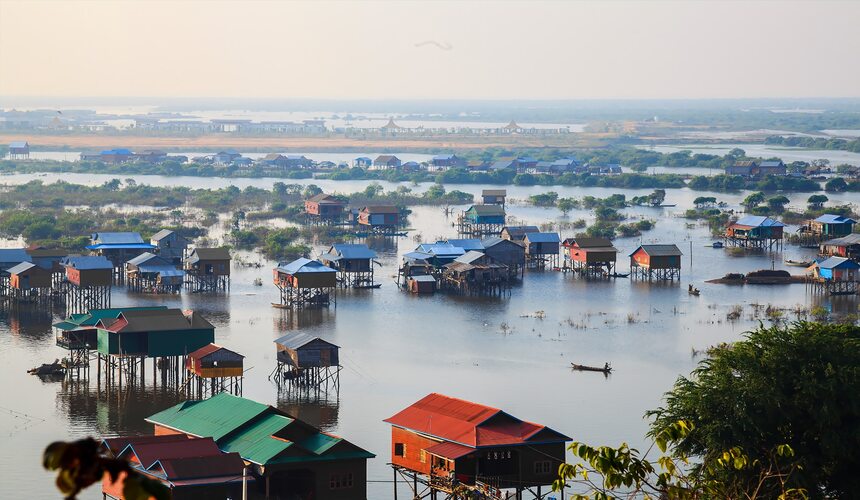 Battambang
Battambang is not as popular as Siem Reap or Phnom Pehn but it is a hub between them, therefore if you plan to drive from Siem Reap to Phnom Pehn we recommend you to visit here for at least one day. In the center of Battambang, you will find some architectural remnants from the French colonial time. Goods were once transported along railway lines by bamboo train but now you can enjoy an adventurous ride to explore tourist attractions in Battambang.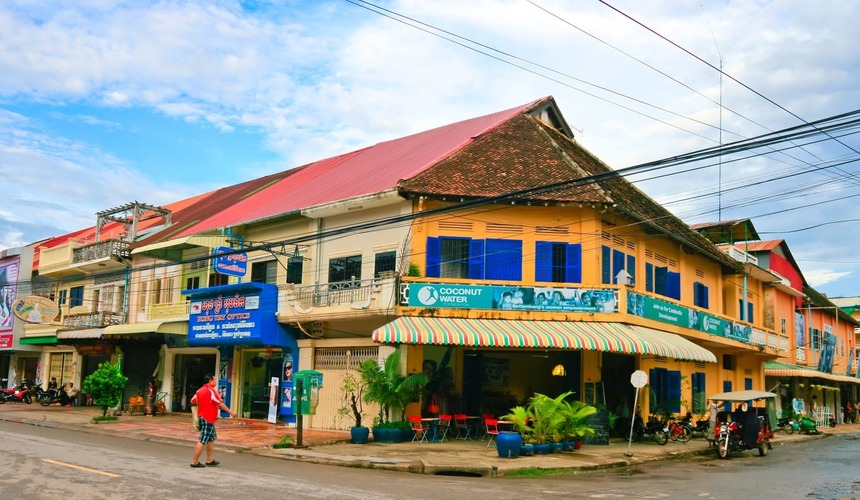 This city is also a nice place to get a chance to experience daily life of the local people, such as watching how rice paper or dried bananas are produced. Climb to the top of the Phnom Sampeau to relish a stunning aerial view of western Cambodia or eat some traditional Khmer cuisine here is a highlight as well.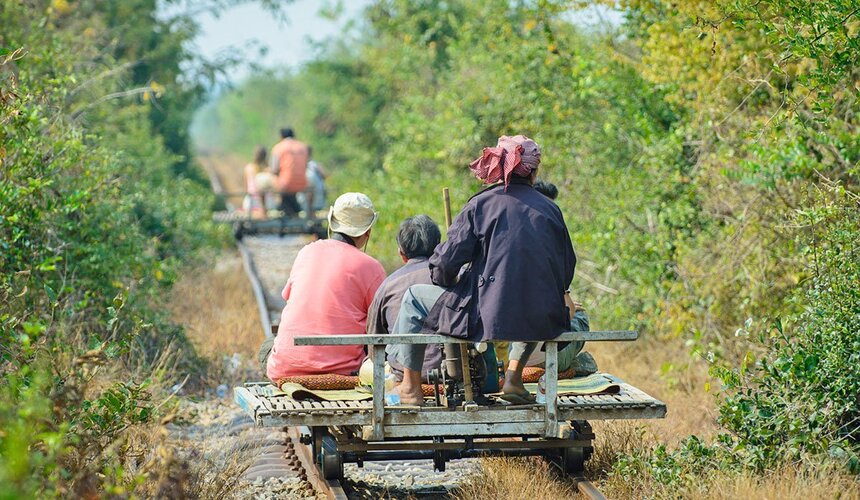 Phnom Penh
Cambodia's capital city of Phnom Penh once was tarnished by the impact of war while now it is a busy, vibrant, and diverse capital. Killing Fields of Choeung Ek is a place you will feel frightened of, but it's still a nice place to visit. If you are interested in learning more about the history and background of Cambodia, then you can visit Royal Palace of Phnom Penh with the beautiful Silver Pagoda. An evening boat trip along the Mekong or Tonle Sap River is quite beautiful. During the tour, you can admire the sunset from the boat while enjoying cocktails and dinner. Before ending up your trip in Cambodia remember to visit some markets to buy some souvenirs.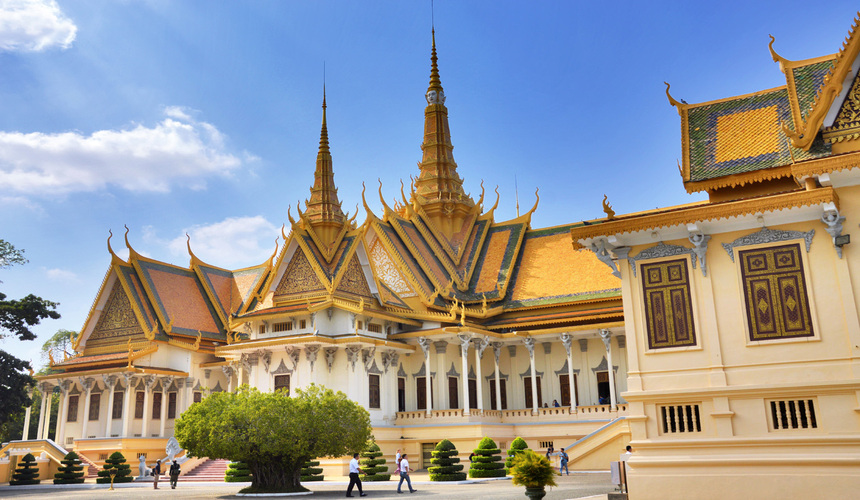 If you want to visit Cambodia, please feel free to contact our travel consultants to help you plan a wonderful trip!