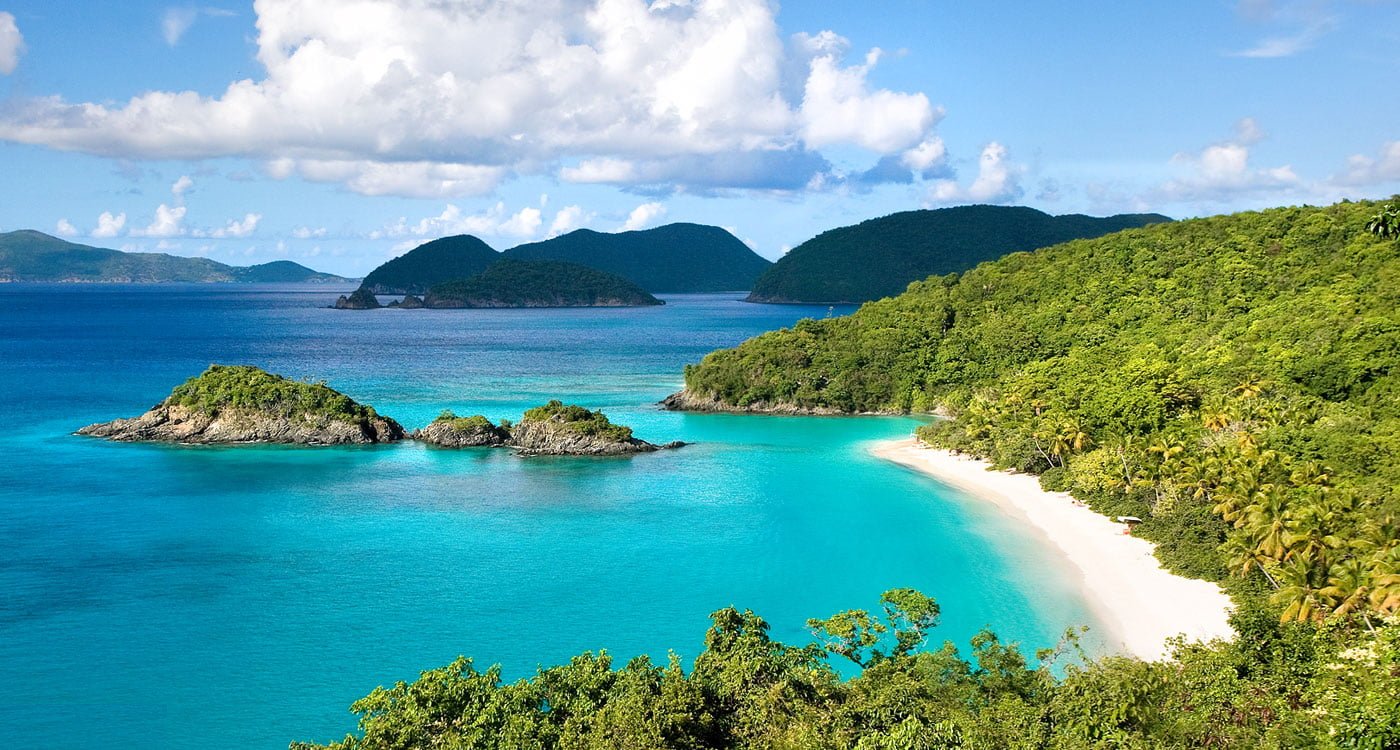 4 Top Beach Places to visit in Vietnam
Vietnam is one of the best destinations for spending your beach vacation in Southeast Asia. The vast country features spectacular scenery, including breathtaking mountains, jungles, beaches and bustling cities. Below, there are presented some places where you can enjoy snorkeling, scuba diving and watersports, or relax with a cold Vietnamese beer and some fresh food while you admire the view. Keep scrolling down and check out these amazing destinations!
Da Nang
Located in the middle of Hoi An or Hue, Da Nang is a must visit destination full of natural beauty, eye-catching architecture, and glorious beaches. This place boasts 35 kilometres of beautiful coastline, distinguished by silken sand and translucent waters, but there are also plenty of other things to enjoy. In the south of the city center, the iconic Marble Mountains are dotted with caves, walking trails and Buddhist structures. While in the west, you can explore the towering Ba Na Hills where the famous golden bridge is supported by giant stone hands. Journey back in time to Hoi An Ancient Town for one day, a place which definitely needs to be added to your itinerary. It is a UNESCO World Heritage Site where you can find old Japanese merchant houses, ornate Chinese temples and other quintessential glimpses of historic Vietnam.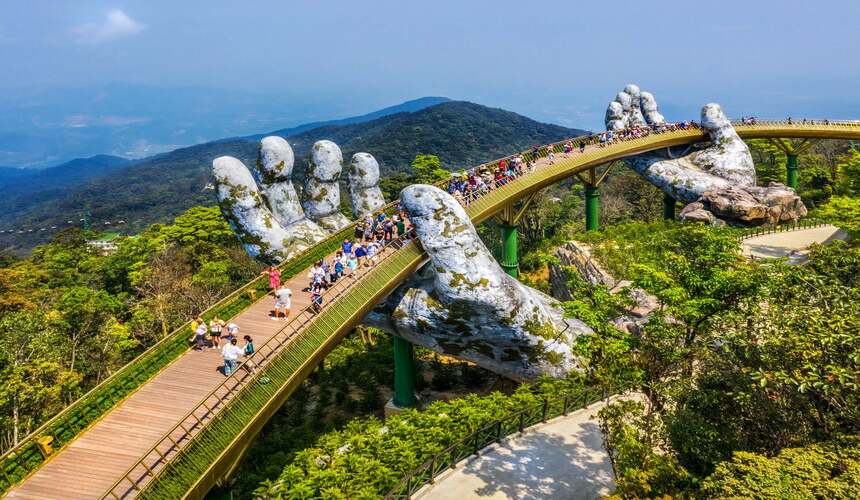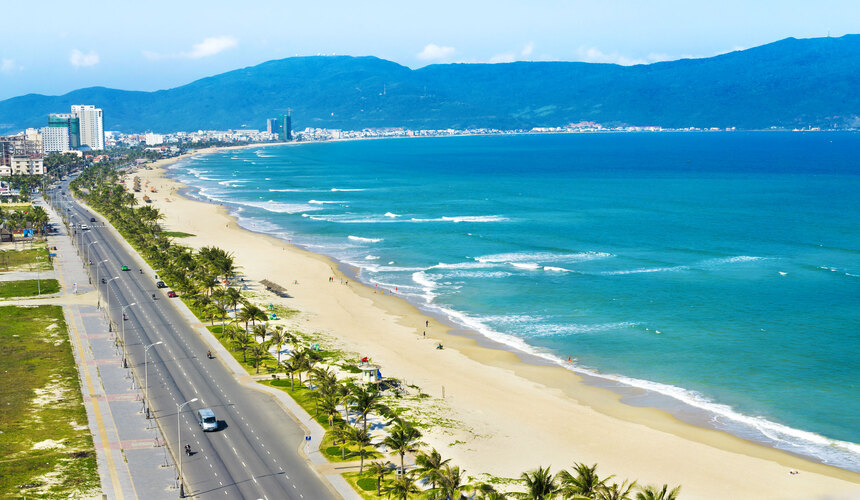 Phu Quoc
This is a relatively untouched island located 45 km west of Ha Tien in the far south of Vietnam. An ideal beach destination opens its arms to every one of you who wants to escape from the bustling city life. It is known for its idyllic beaches, romantic sunsets, lush forests, and a serene atmosphere making it a famous place in the UNESCO-listed national park. There are plenty of luxurious resorts, funky bars, and quaint cafés along the southern coastline so you will not feel bored during your stay. Aside from beachside activities, exploring traditional villages, expansive nature parks and Buddhist pagodas are highly recommended.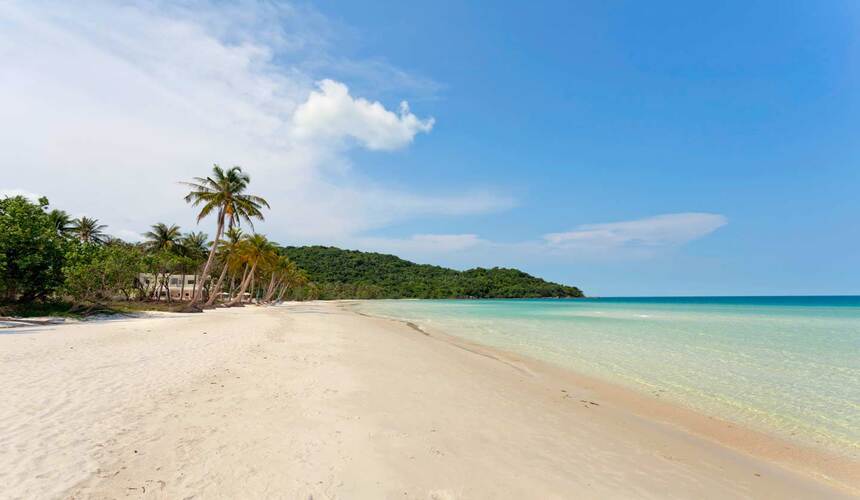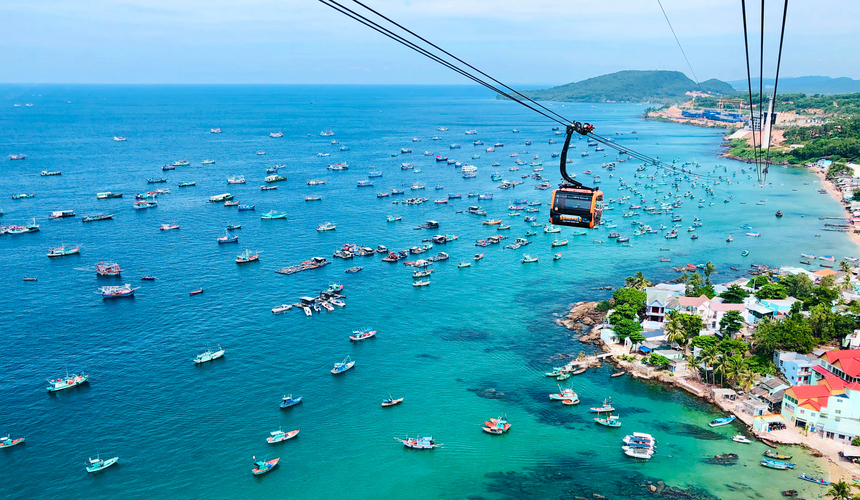 Nha Trang
If you are a sunseeker then Nha Trang, perching on the southern coast of Vietnam will become a pristine playground for you. Dining on delicious seafood, snorkeling around stunning islands and enjoying thrill watersports is what you can expect in a day.  A unique pair of wellness attractions hidden in the north of the hills – mud baths and hot springs make Nha Trang stand out among other destinations. International DJs regularly play beachfront parties at Sailing Club or Skylight, while lively venues around town keep the party going well into the night.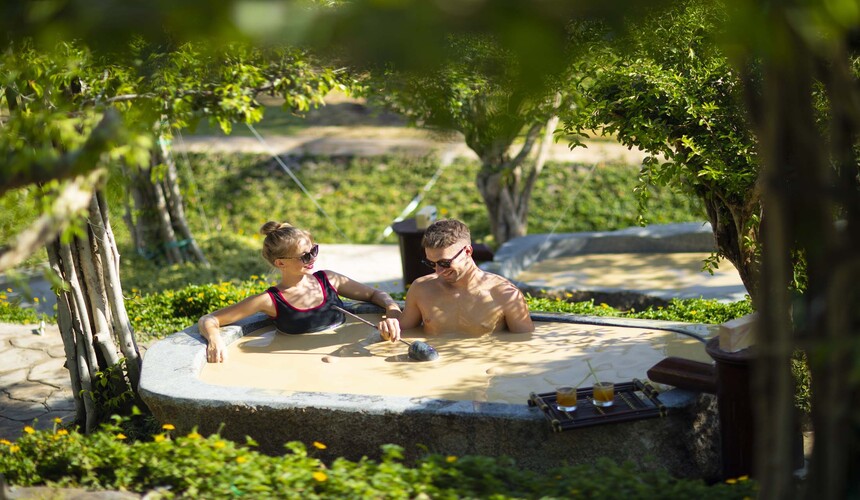 Phan Thiet
Phan Thiet is 200 km away from Ho Chi Minh City, one of the busiest coastal towns in Vietnam. The best things to do here comprise discover geographical wonders, stroll in traditional fishing villages,  relax on Mui Ne Beach and hike verdant mountains. Speacking about Phan Thiet you can not miss the Red and White Sand Dunes where you can experience riding ATVs or sliding down the slopes on rickety sledges. Mui Ne Beach features 15 km of sandy beaches, gentle waves, and luxurious beachfront resorts for recreational activities such as swimming and water sports.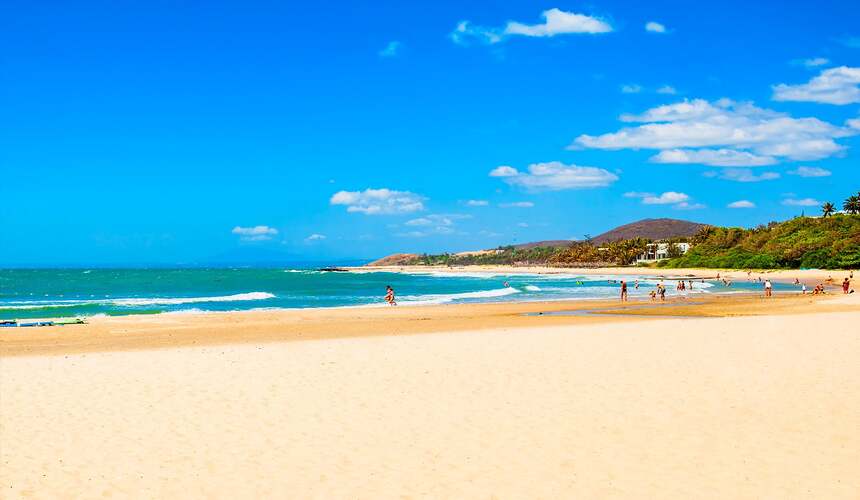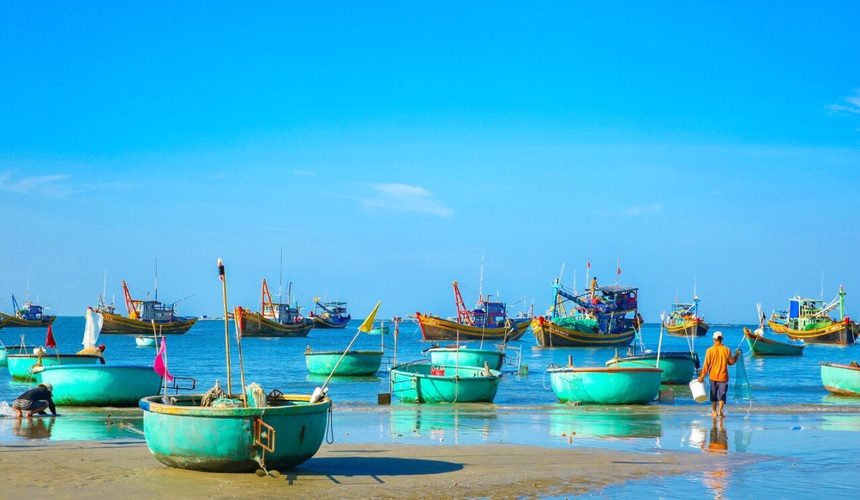 If you are ready for your beach vacation, please feel free to contact our travel consultants to help you plan a wonderful trip! BOOK NOW!