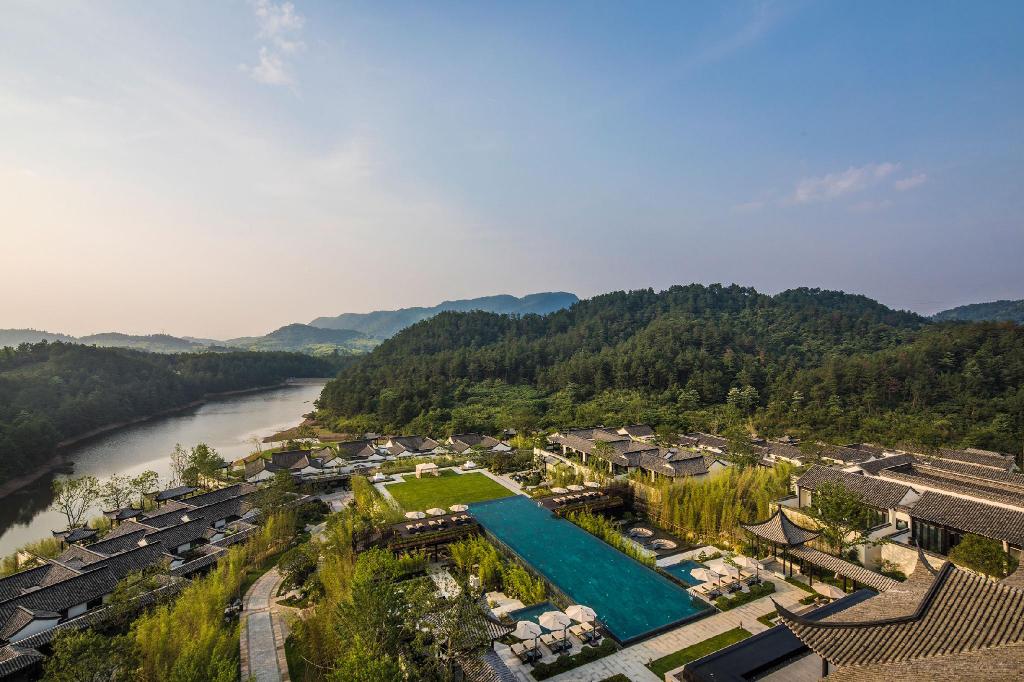 5 Destinations nearby Shanghai to visit during the Golden Week
You might want to have a short getaway not far away from Shanghai to avoid the crowd during the Golden Week. Below destinations are perfect for hiking, biking or just relaxing in the hotel.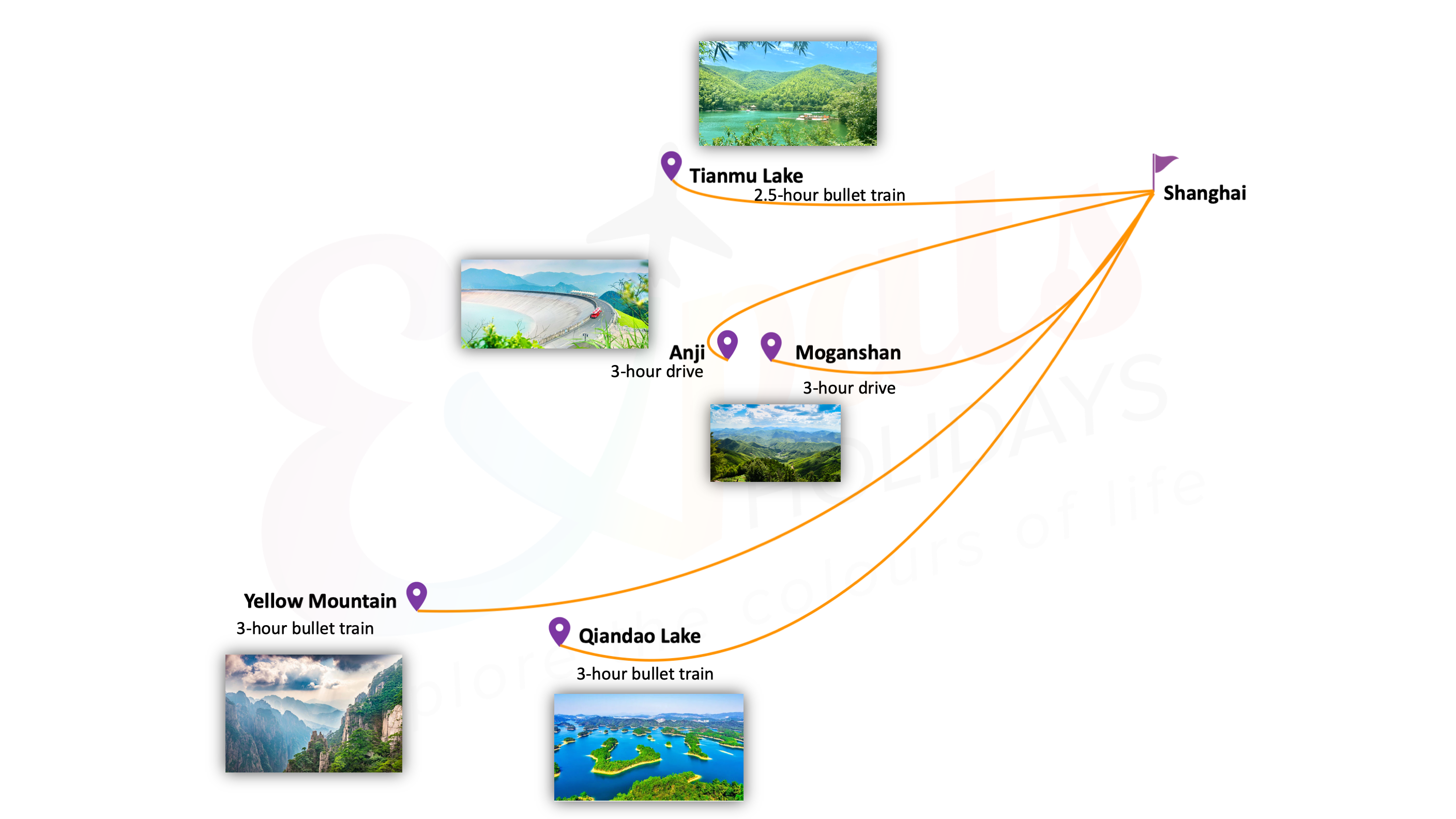 Anji
Anji is a county of Huzhou in the Zhejiang province. It is famous for its bamboo forests, rural life and is the home of the white tea. You can enjoy forests that cover more than two-thirds of the area with fresh air which is quite literally the richest resource in the region.
Why visit?
Around 3-hour drive from Shanghai

Immerse in the Great Bamboo Sea

Hike the North Zhejiang Grand Canyon

Meet the Hidden Dragon Waterfall

Breath the fresh air on the top of Jiangnan Tianchi

Kids-friendly places such as Zhongnan Baicao Garden and Hello Kitty Park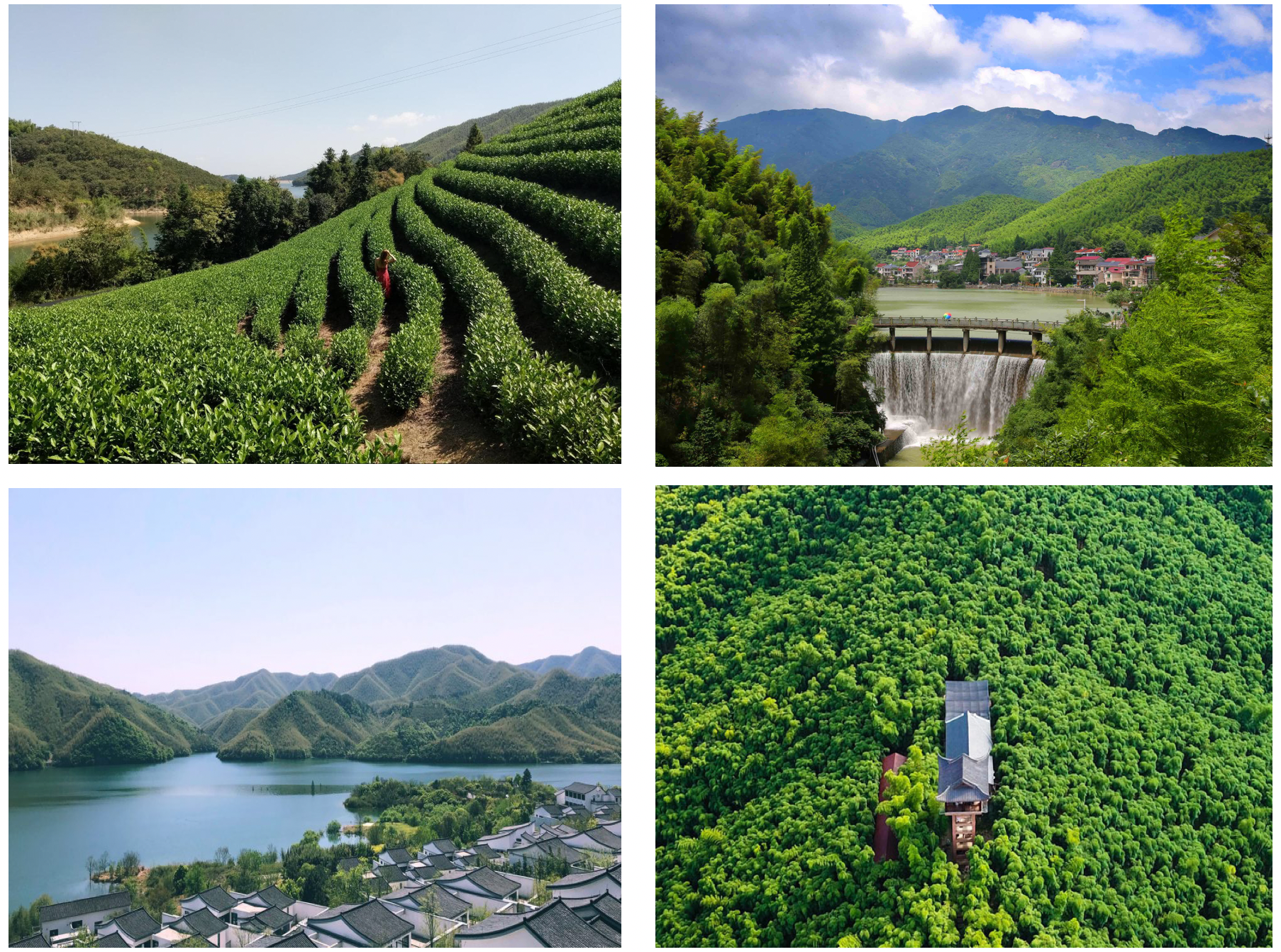 Tianmu Lake
Tianmu Lake is 8 kilometers away from downtown Liyang in Changzhou of Jiangsu Province. Admire the beauty of fantastic lakeside site and fall in love with this gorgeous reserve that is home to various species. It will not only impress you with the picturesque natural beauty of its lake and mountain but also with the tasty local fish prepare for tourists to enjoy.
Why visit?
About 2.5-hour by bullet train from Shanghai

Enjoy famous hot spring

Stroll around the Tianmu Lake Scenic Area

Witness a sea of greenery at Nanshan Bamboo Sea

Learn more about China Bamboo Carving Art Museum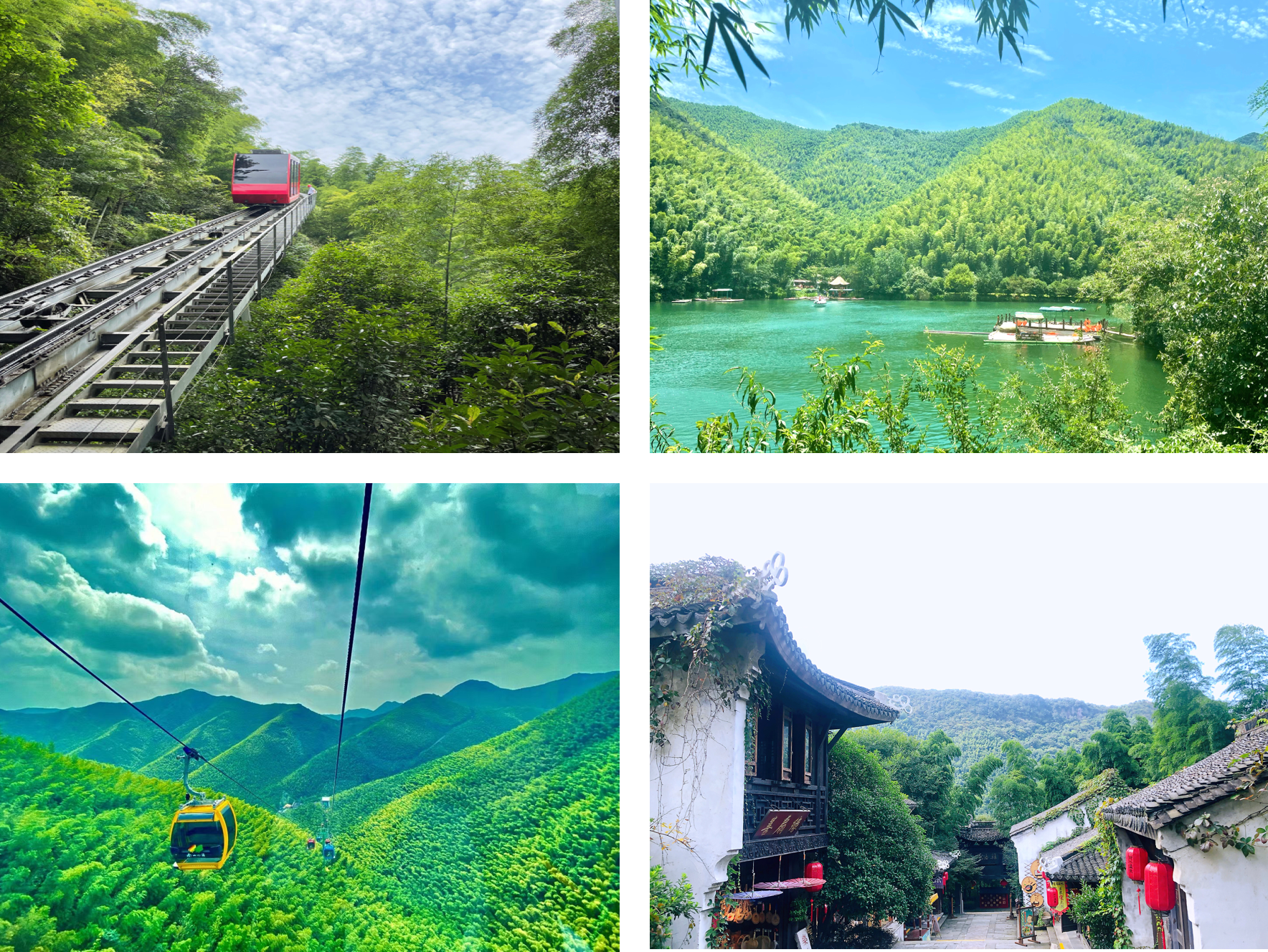 Qiandao Lake
A man-made lake located in Chun'an County, Zhejiang, China. There are 1,078 large islands dot the lake and a few thousand smaller ones are scattered across it. Here you can enjoy exquisite natural scenery, boat activities, tasty fish head soup and relaxing bike riding.
Why visit?
About 3-hour by bullet train from Shanghai

Hopping on different islands

A path for biking around the Qiandao Lake

Hike to the top of Huangshanjian overlook the Qiandao Lake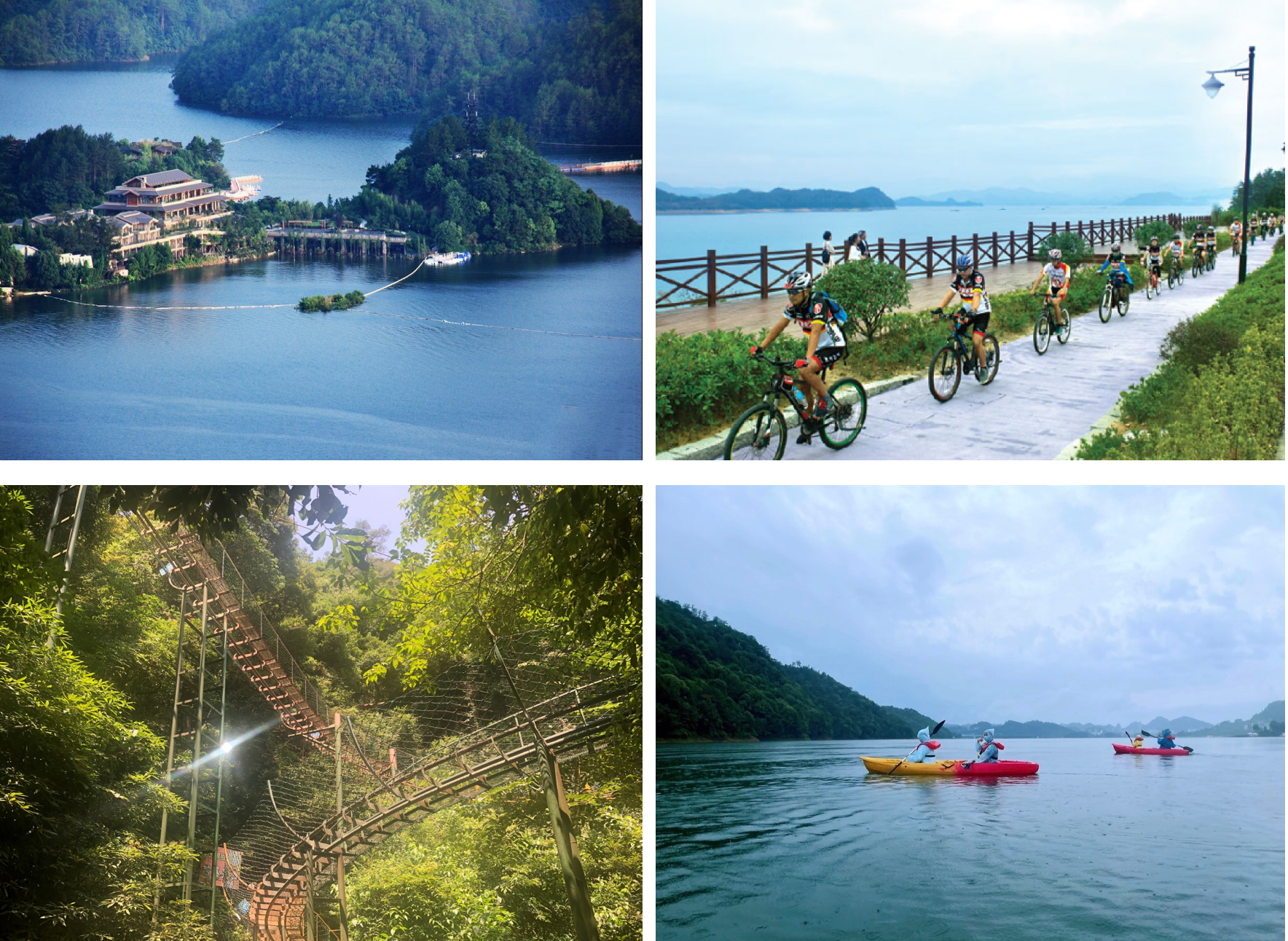 Moganshan
Moganshan is famous for its scenic sceneries, forests, towering bamboo and stone villa architecture. It was developed as a hilltop resort by 19th-century Europeans living in Shanghai. You will fall in love with the lush pine and bamboo path.
Why visit?
About 1.4-hour by car from Shanghai

Many nice hotels you can select

Interesting rock formations, ponds, and old architecture

Outdoor activities in Discovery Adventures Moganshan Park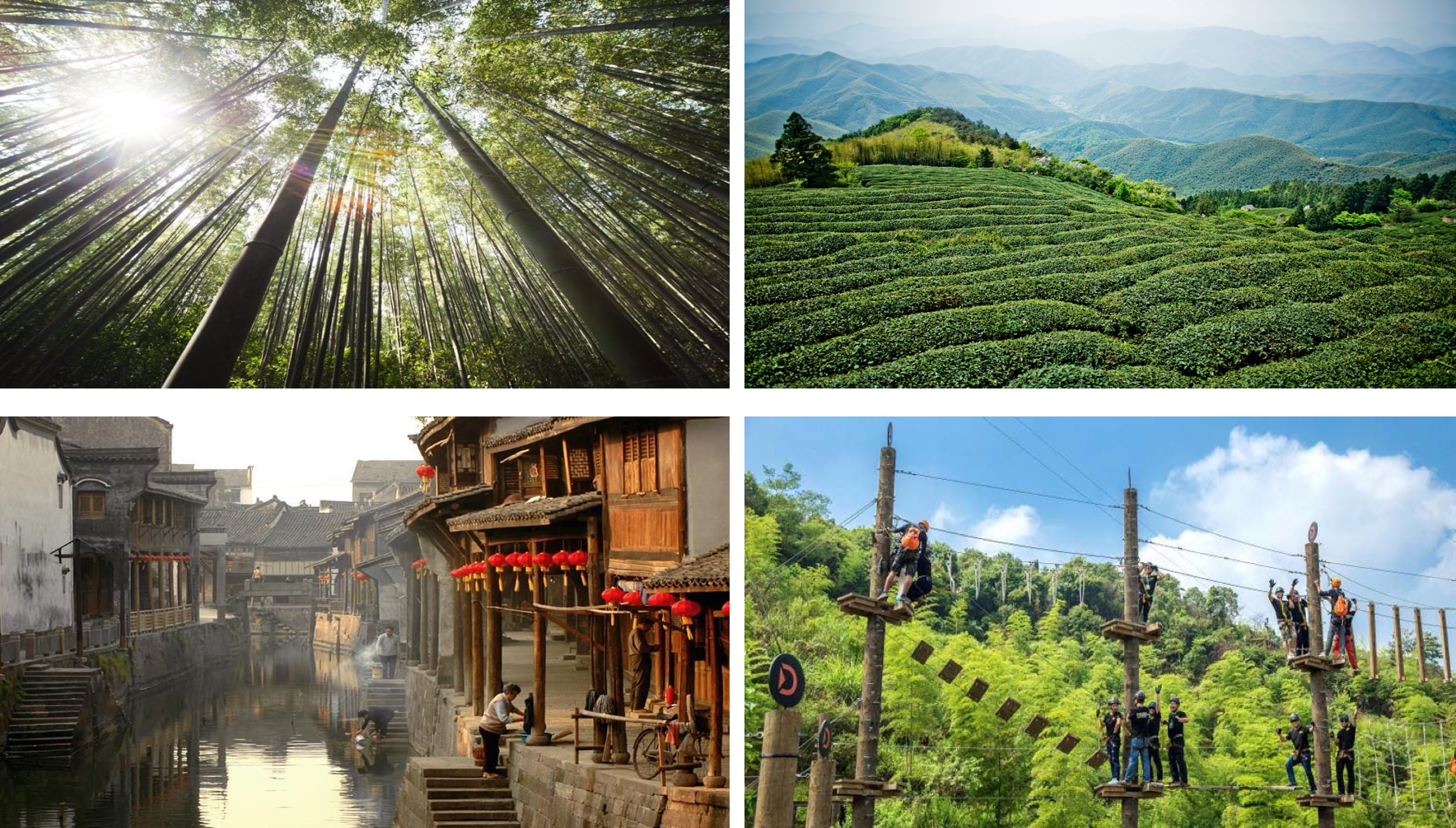 Longhu Mountain
It is located in the heart of the Jiangxi province in Eastern China. As part of the remarkable China Danxia landforms, is preserved as a UNESCO World Natural Heritage Site and recognized as a 5A Level Tourist Area. The mountain range is known for its steep red sandstone cliffs. Here you can enjoy hiking, bamboo rafting, 3D light show, and many fun activities in Hua Quan Village.
Why visit?
Around 3-hour bullet train from Shanghai

Wonder in Shangqing Ancient Town

Enjoy various activities in Hua Quan Village such as pottery, sand bottle, tea ceremony, biking and so on.

Experience bamboo rafting and hiking in the amazing Longhu Mountain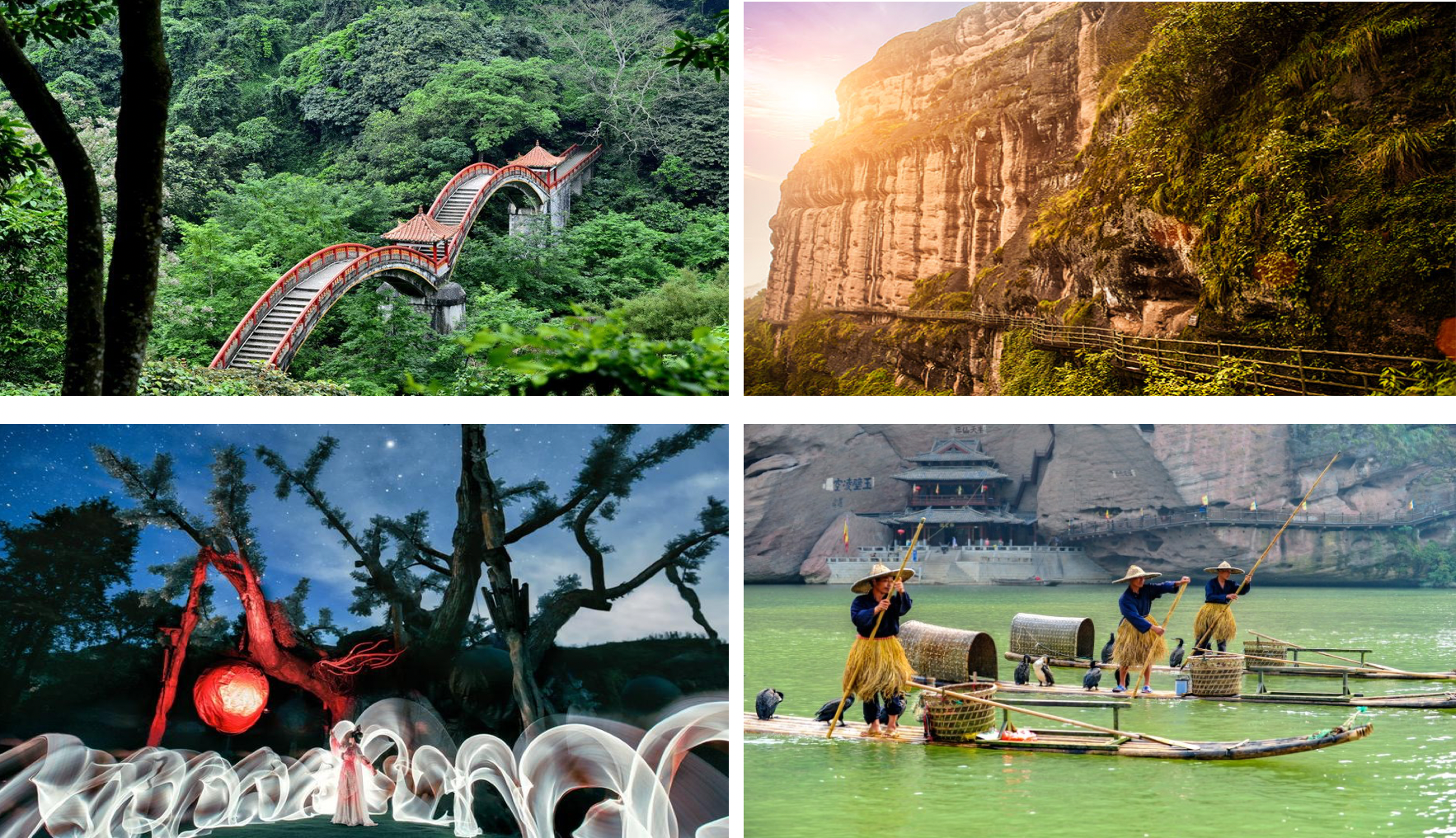 Come and plan your very own trip together with our travel consultant. Your private tour could be fully personalized based on your preferences. The travel itinerary should be as unique as you are! BOOK NOW!