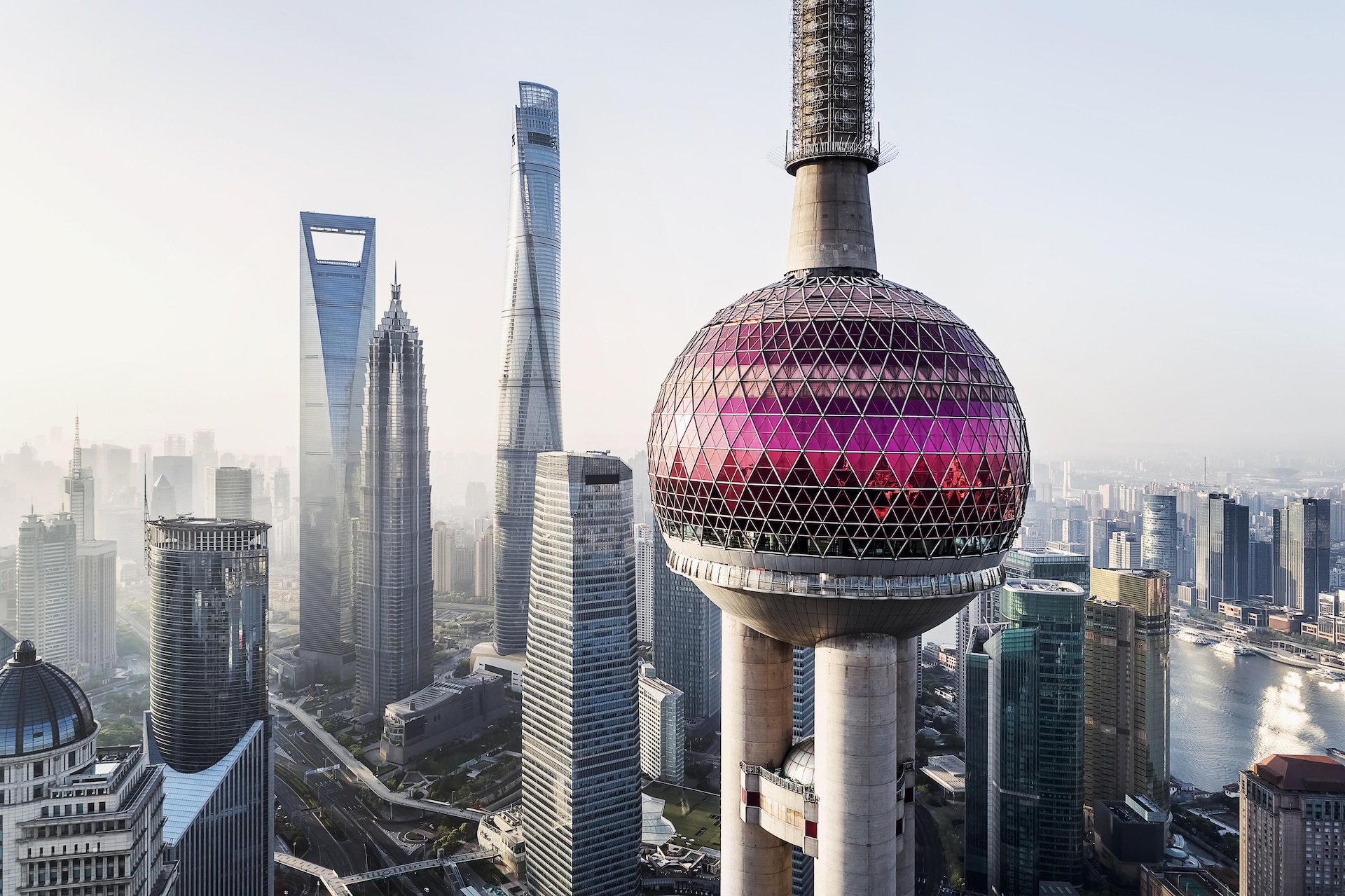 5 Shanghai's walking tours you need to try during golden week
Exploring Shanghai on your own feet is one of the best ways to get an up-close-and-personal look at the surroundings. Every corner in the city might surprise you or bring you a brand new sight of your overseas life. Keep scrolling and check out how to explore Shanghai!
See the Oriental Pearl Tower from different angles
Total length: 2.3 kilometers | Walking: 45 min | Biking: 20 min
You can start from the intersection of Liaoning Road and Harbin Road, as this spot is one of the best to shoot the Oriental Pearl Tower. The Dobe · Old Maison 1913 is just beside the road, therefore you can explore the aesthetics of the building before continuing your walk. Next stop is 1993 Old Millfun where a series of chaotic ramps and vertiginous stairs imprint the building's character. After finishing your exploration in the 1933, the rest of the walk is mainly for you to enjoy the Oriental Pearl Tower from different sights.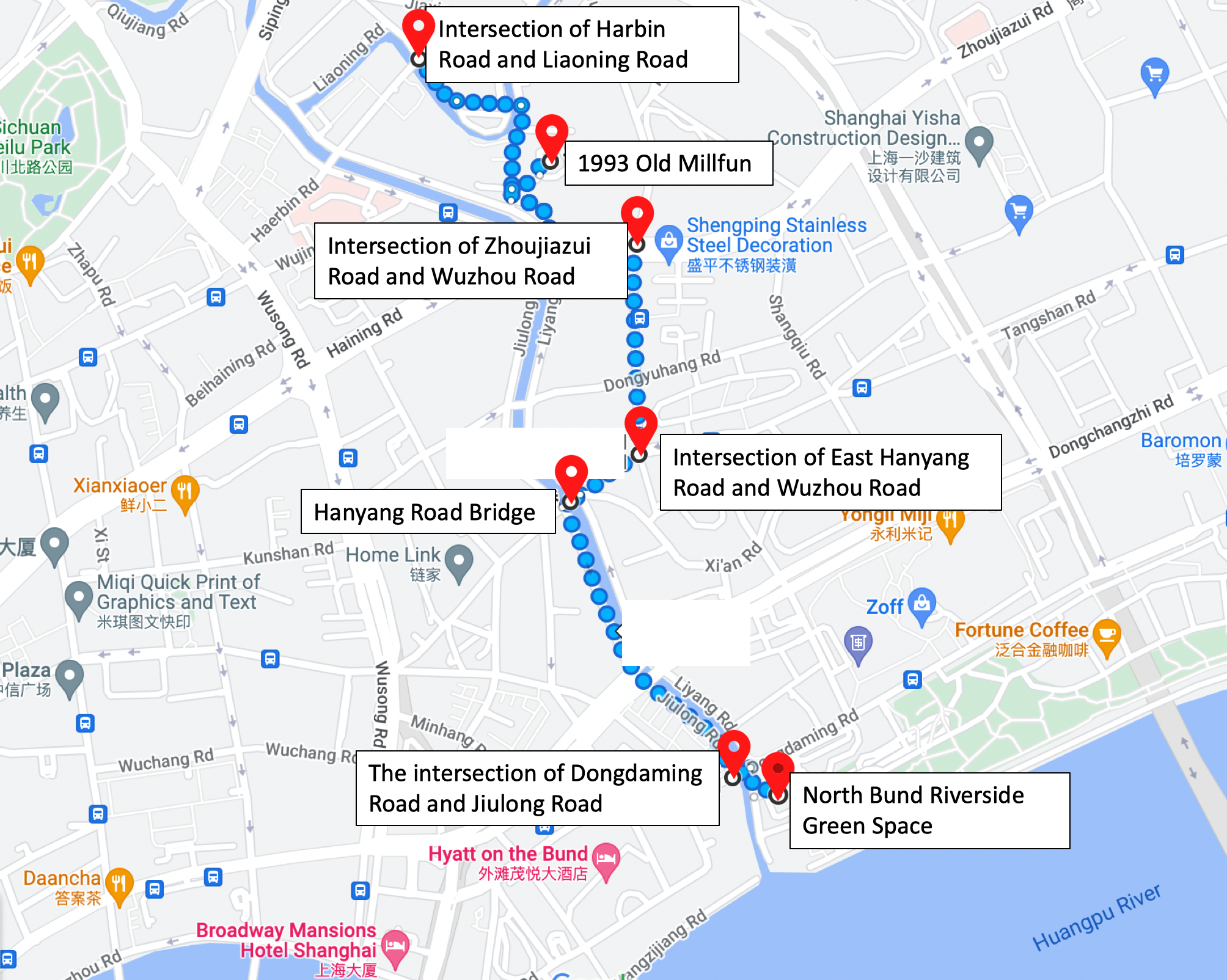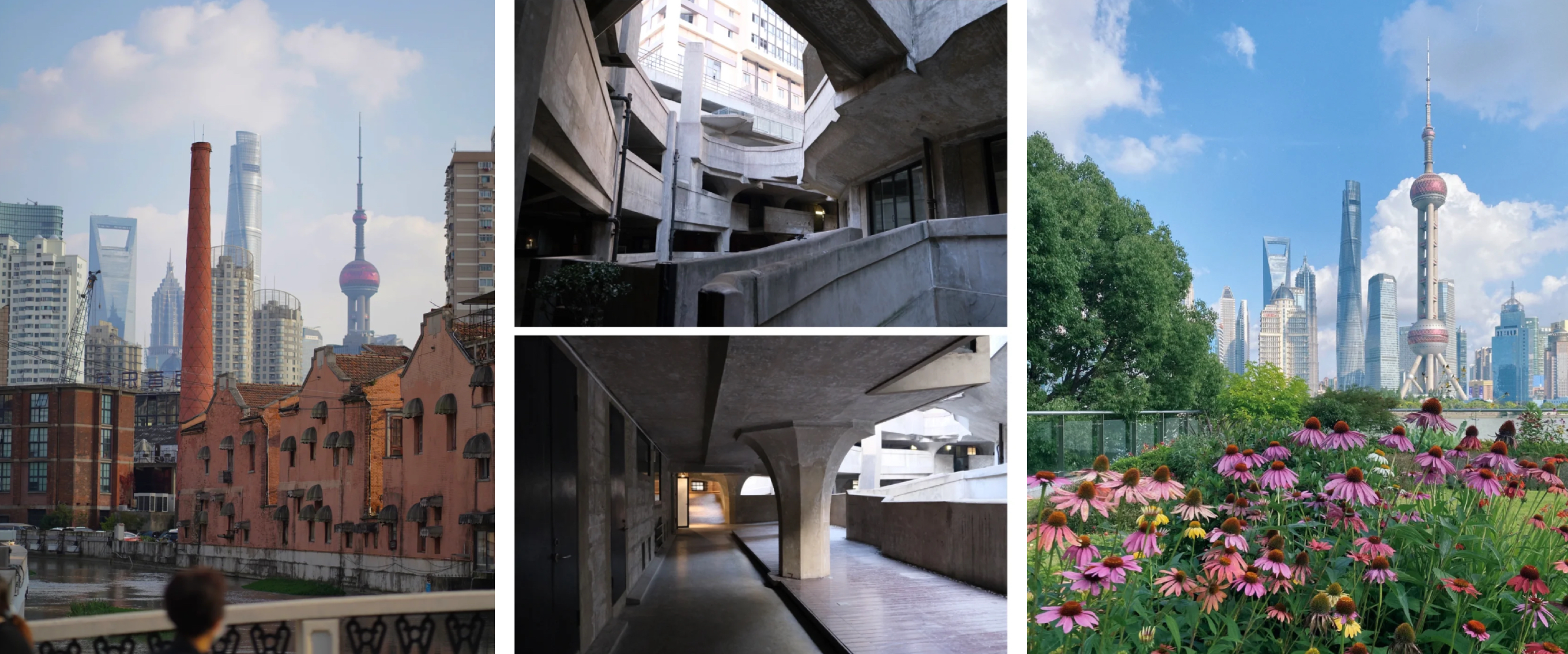 Explore the memory of Hongkou District
Total length: 3.7 kilometers | Walking: 1.5 hour | Biking: 40 min
This walking tour will start from Hongkou Football Stadium Station (Line 3/8) and end at Tiantong Road Station (Line 10/12). You will learn about the history of Hongkou District, with a focus on its rich traditional museum and hall of fame. The tour covers many points of interest, including Luxun Park, Shanghai Post Museum and the former site of Guangdong Grand Theater.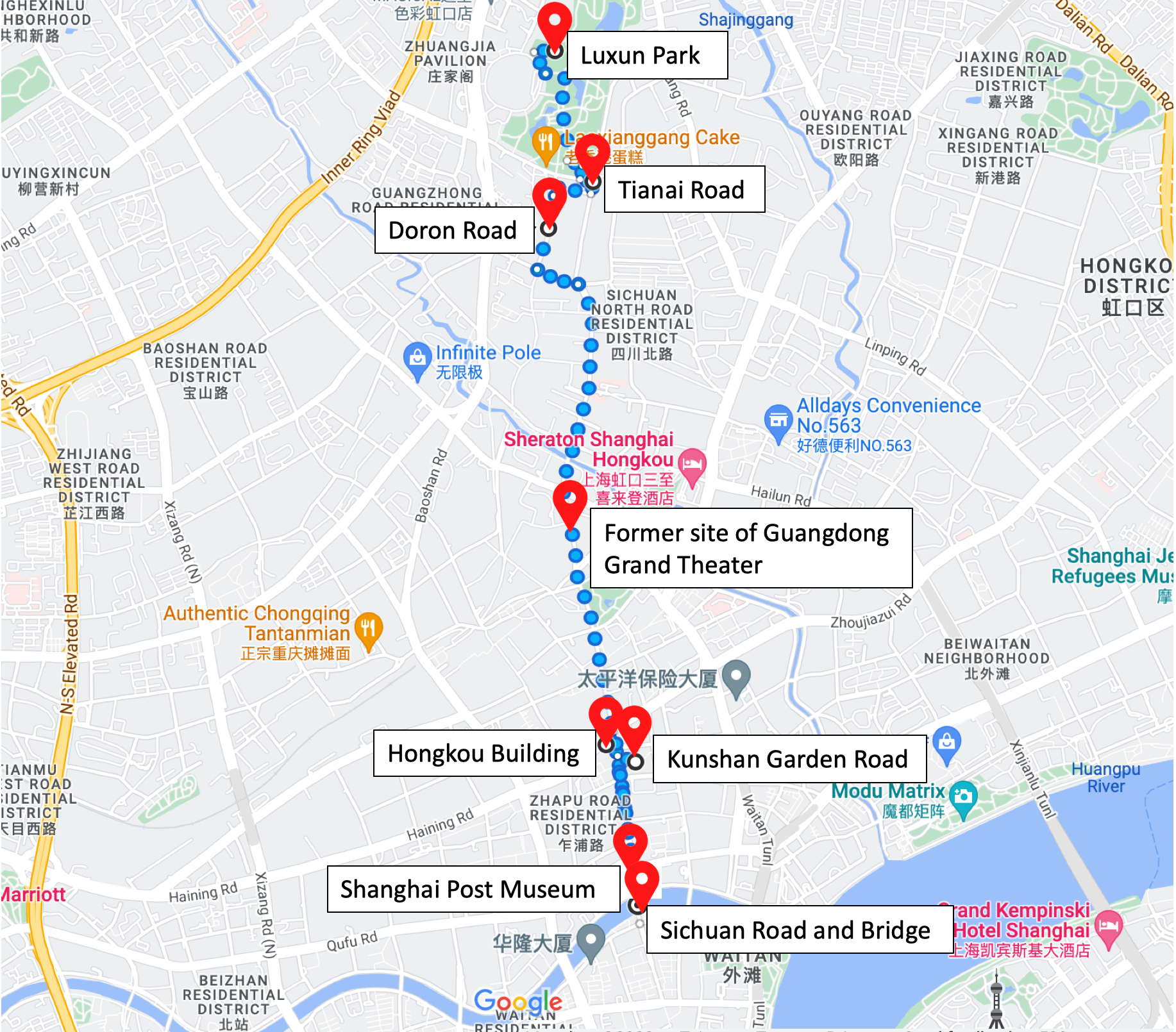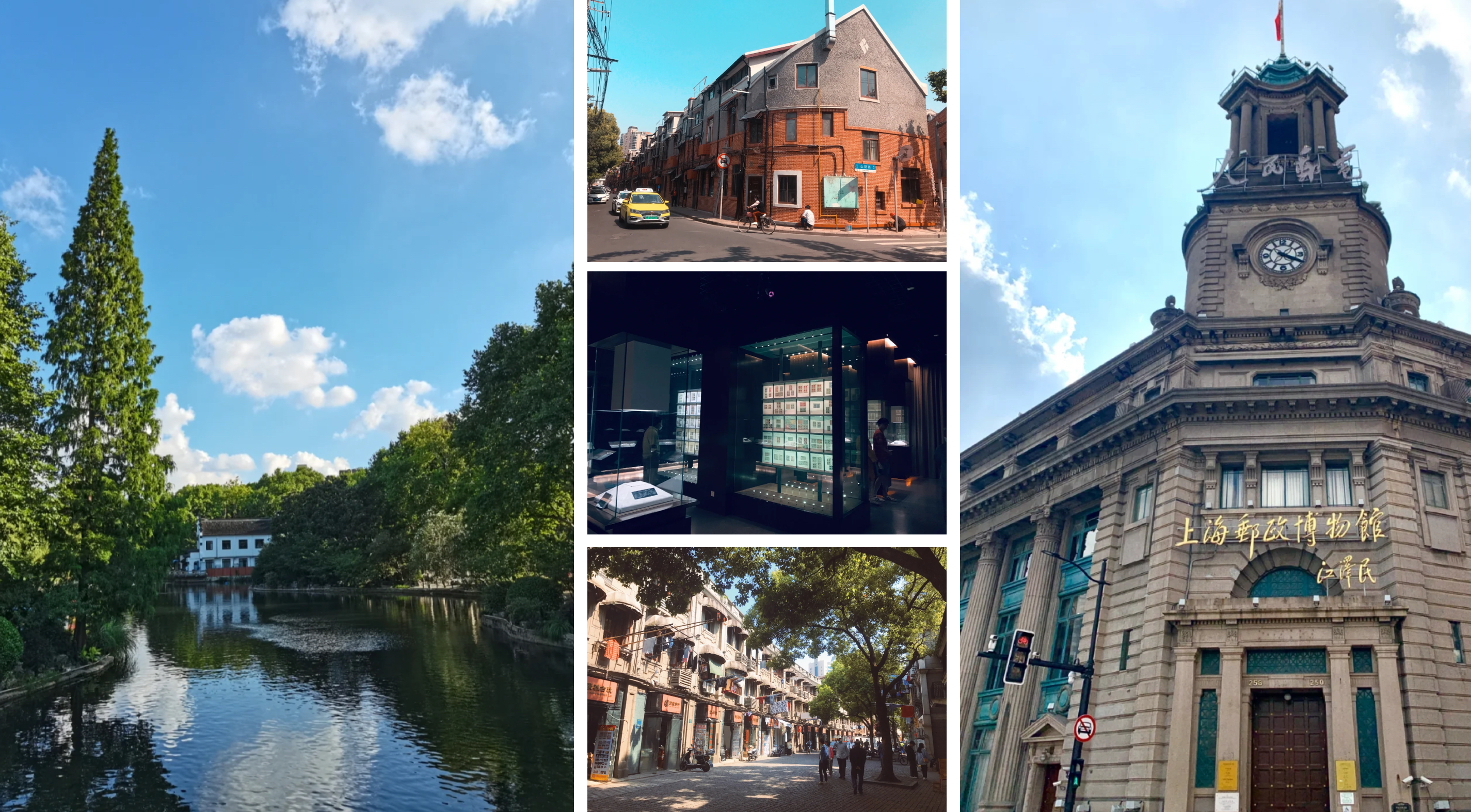 Enjoy fresh air under the plane trees
Total length: 2.8 kilometers | Walking: 40 min | Biking: 25 min
During this tour, you can enjoy the beauty of the plane trees all over this area. Moller Villa is a unique Norway-style architecture with more than 70 years of history just like a fantasy castle. You can find important historic landmarks, sophisticated shops, and city's church – all within walking distance.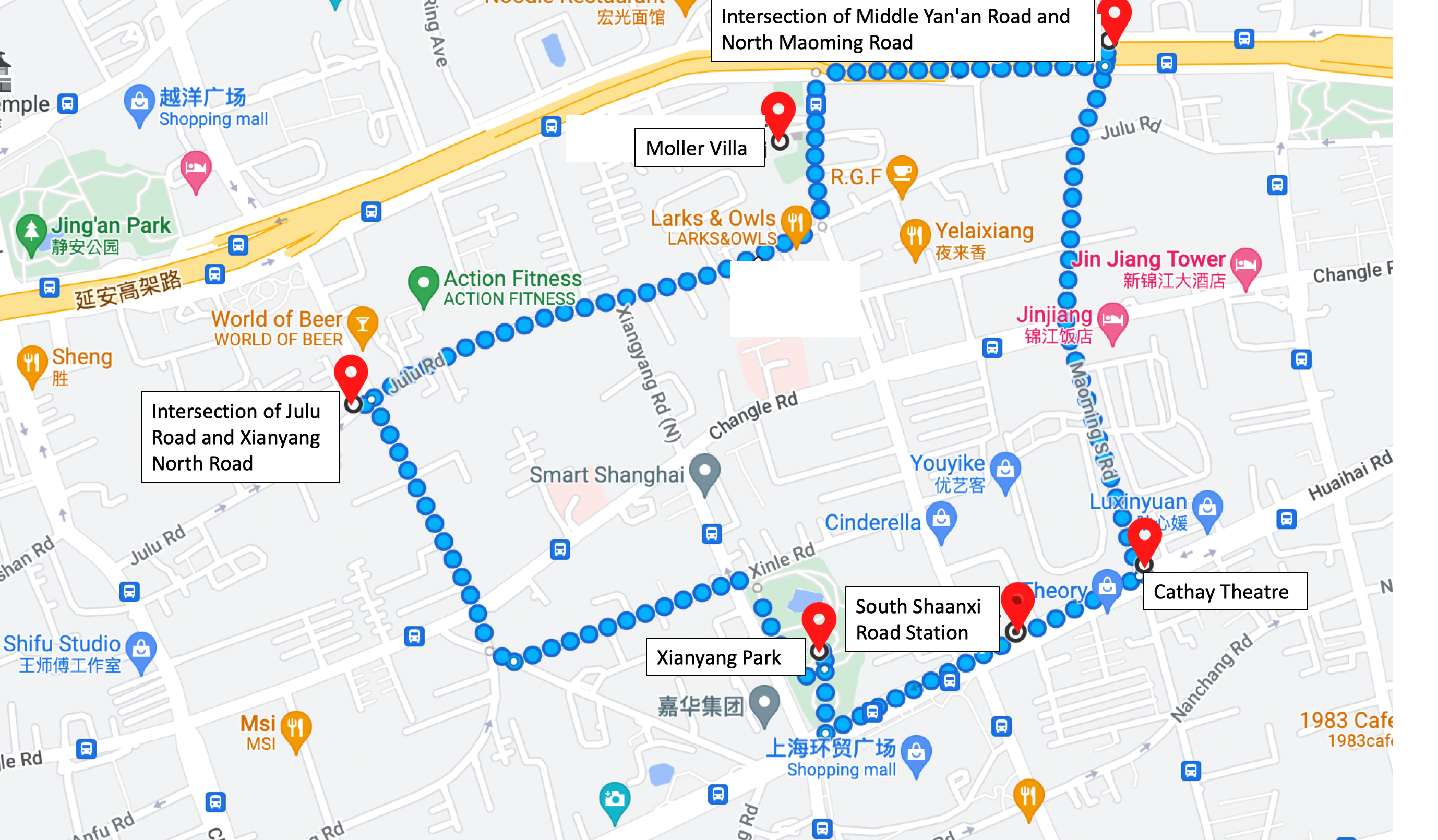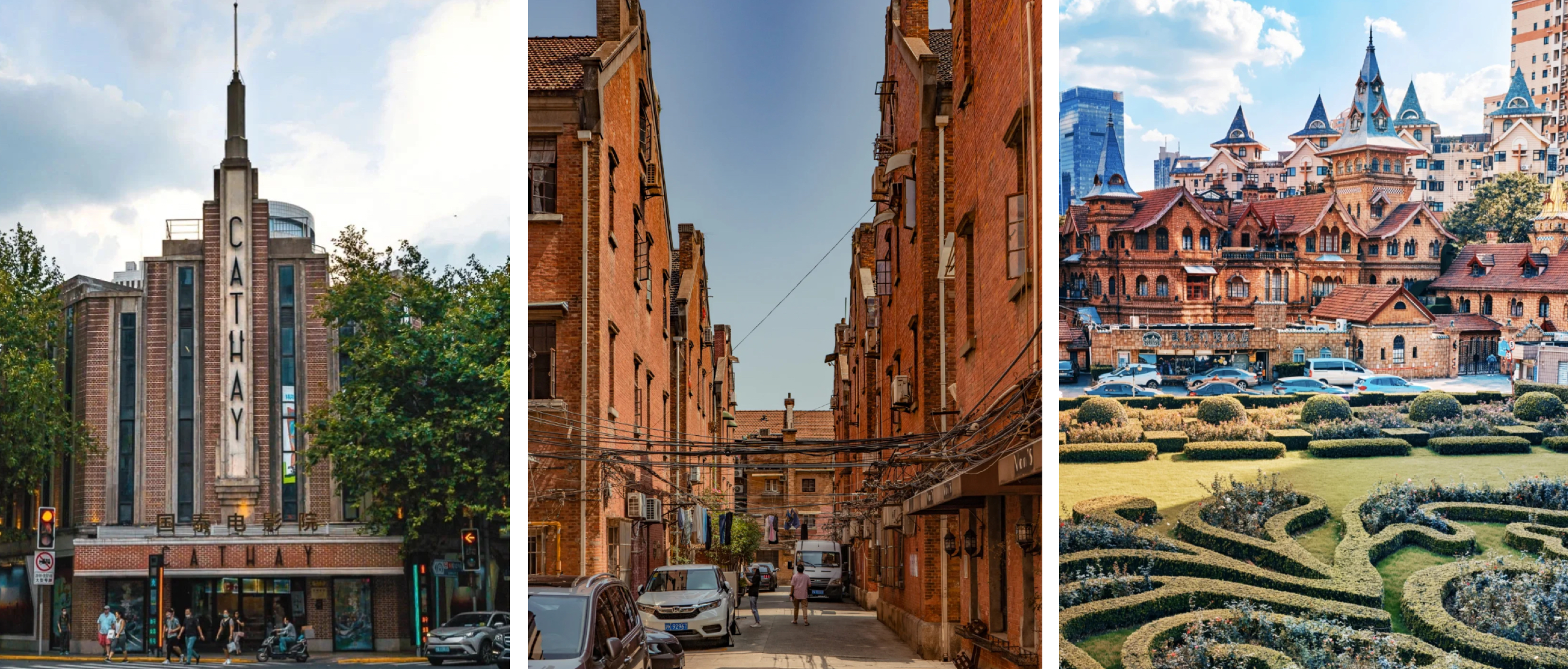 Bridges on the Suzhou river
Total length: 2.8 kilometers | Walking: 1 hour
If you want to enjoy the laid-back vibe along the riverside this bridge is the one for you. Every one of the bridges is unique and full of history. Take a stroll over it and admire the views of Lujiazui. There are many nice restaurants you can find along your journey.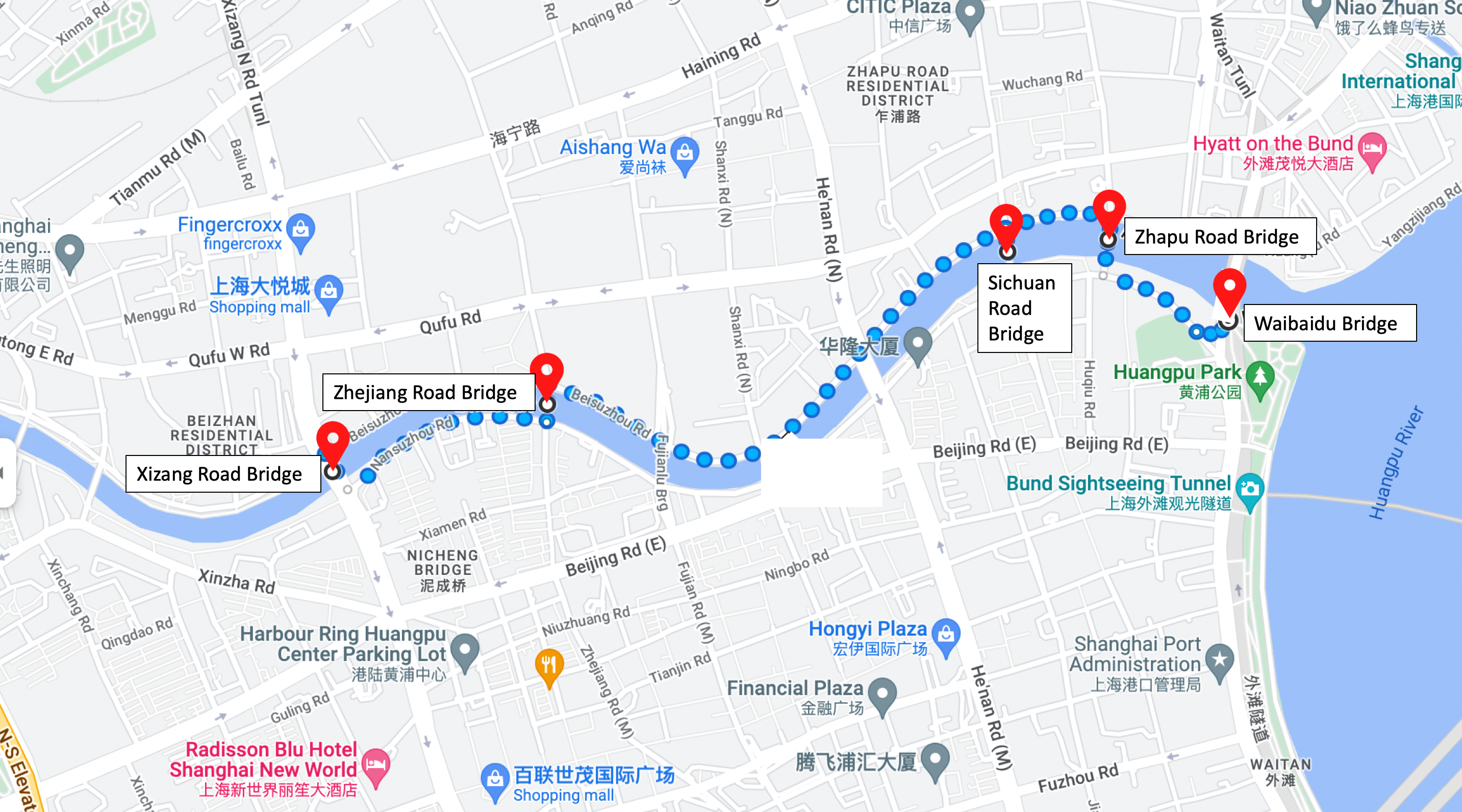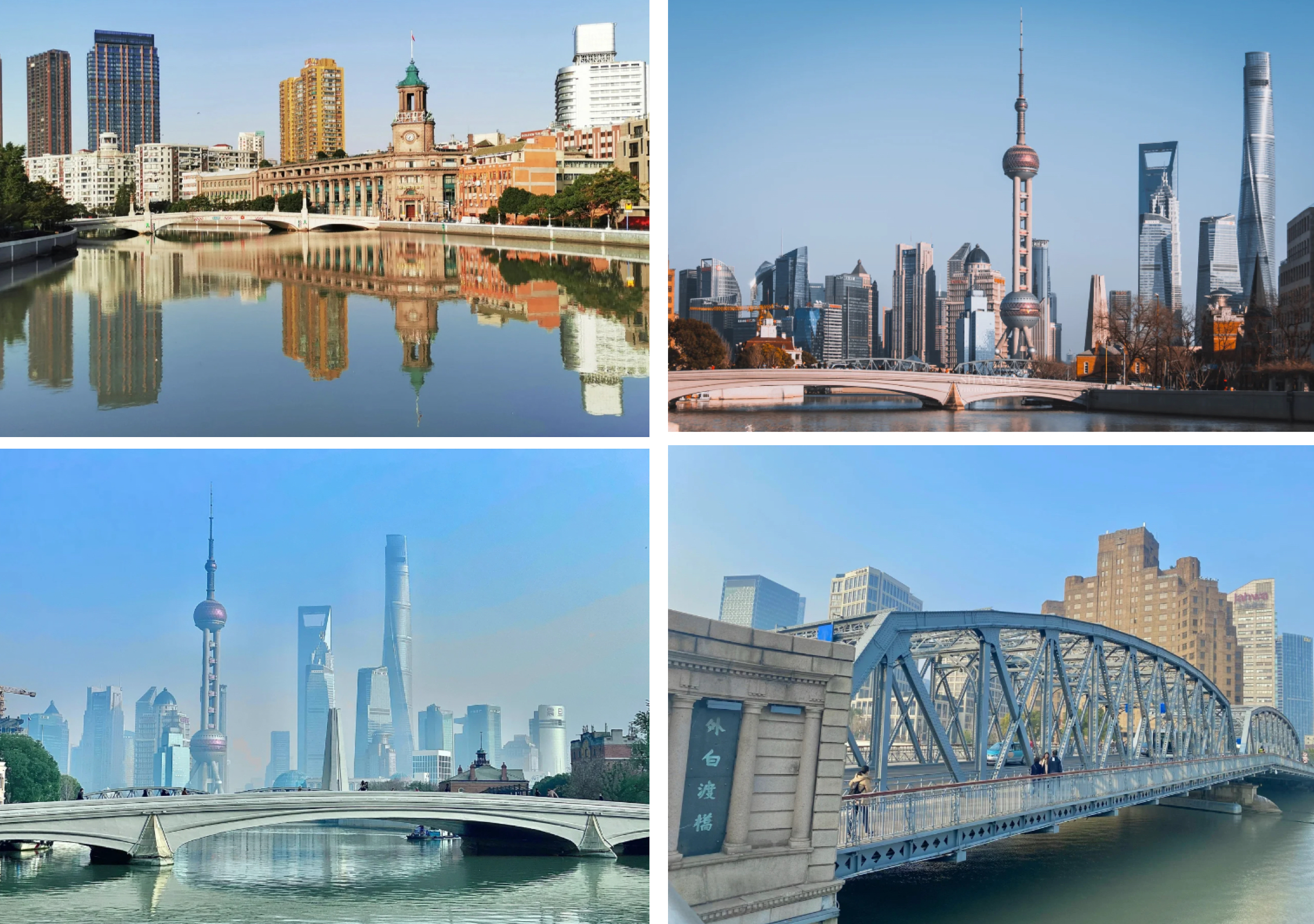 Discover historical buildings and shops
Total length: 5.4 kilometers | Walking: 1.5 hour | Biking: 45 min
You can start your walk from the famous Wukang Building. The Hengfu area gathers buildings with a mix of Chinese and Western styles and also many old Shanghai food brands that are worth to try. Plane tree avenues make this area an incomparable walking path. During your visit, do not miss the cafés, bars, and antique shops.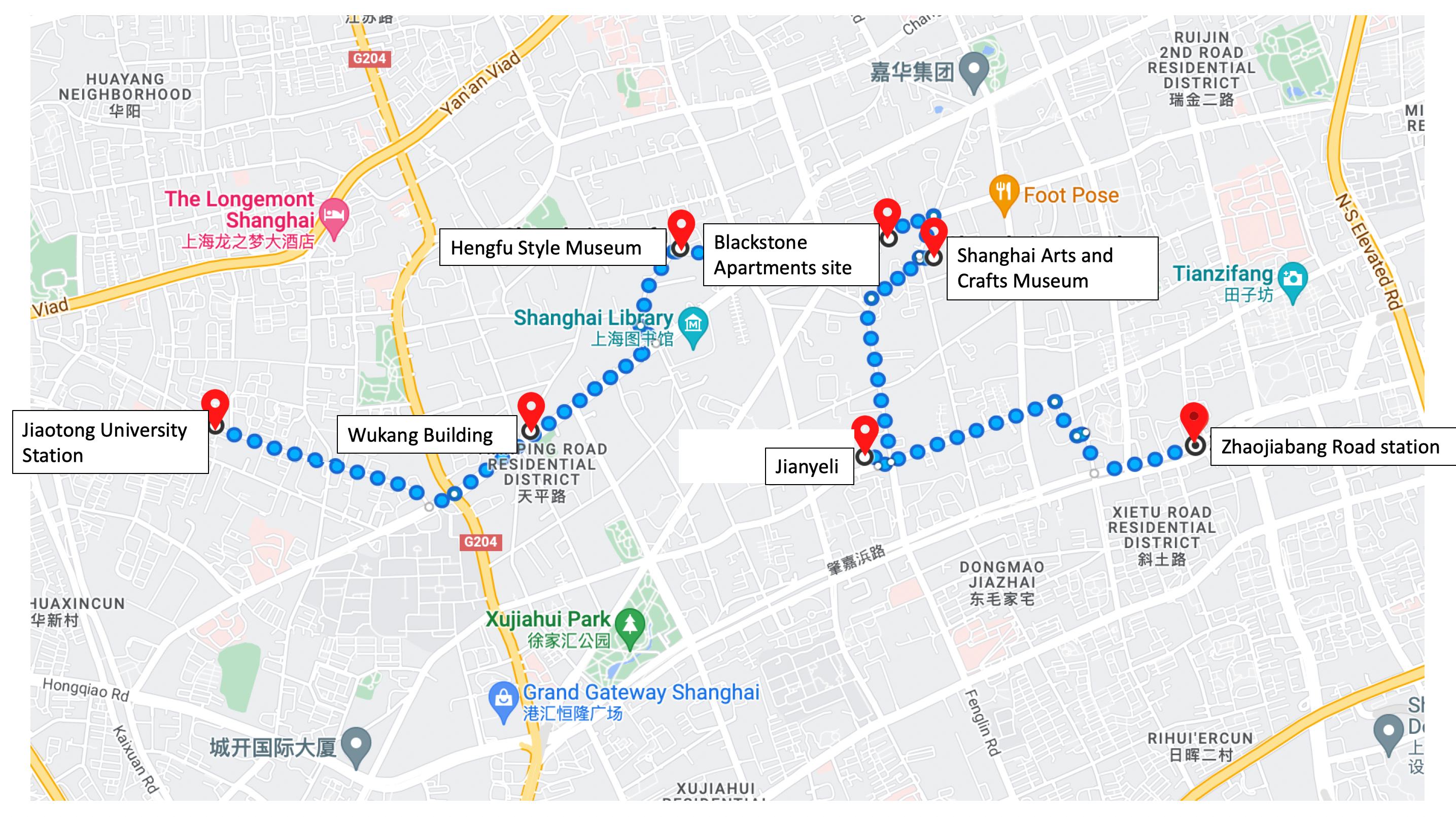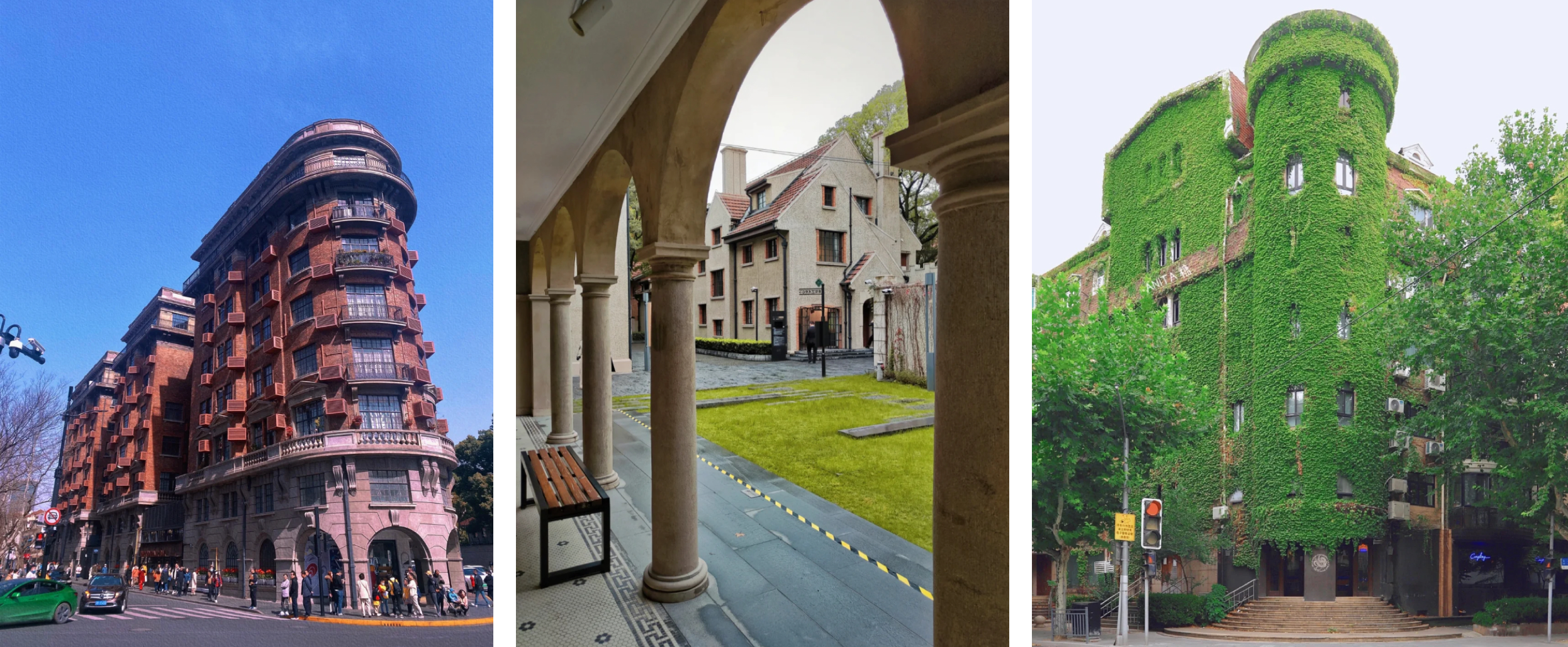 The above-mentioned itineraries, you may easily enjoy by yourself, but if you need any travel service, please do not hesitate to chat with our travel consultants.