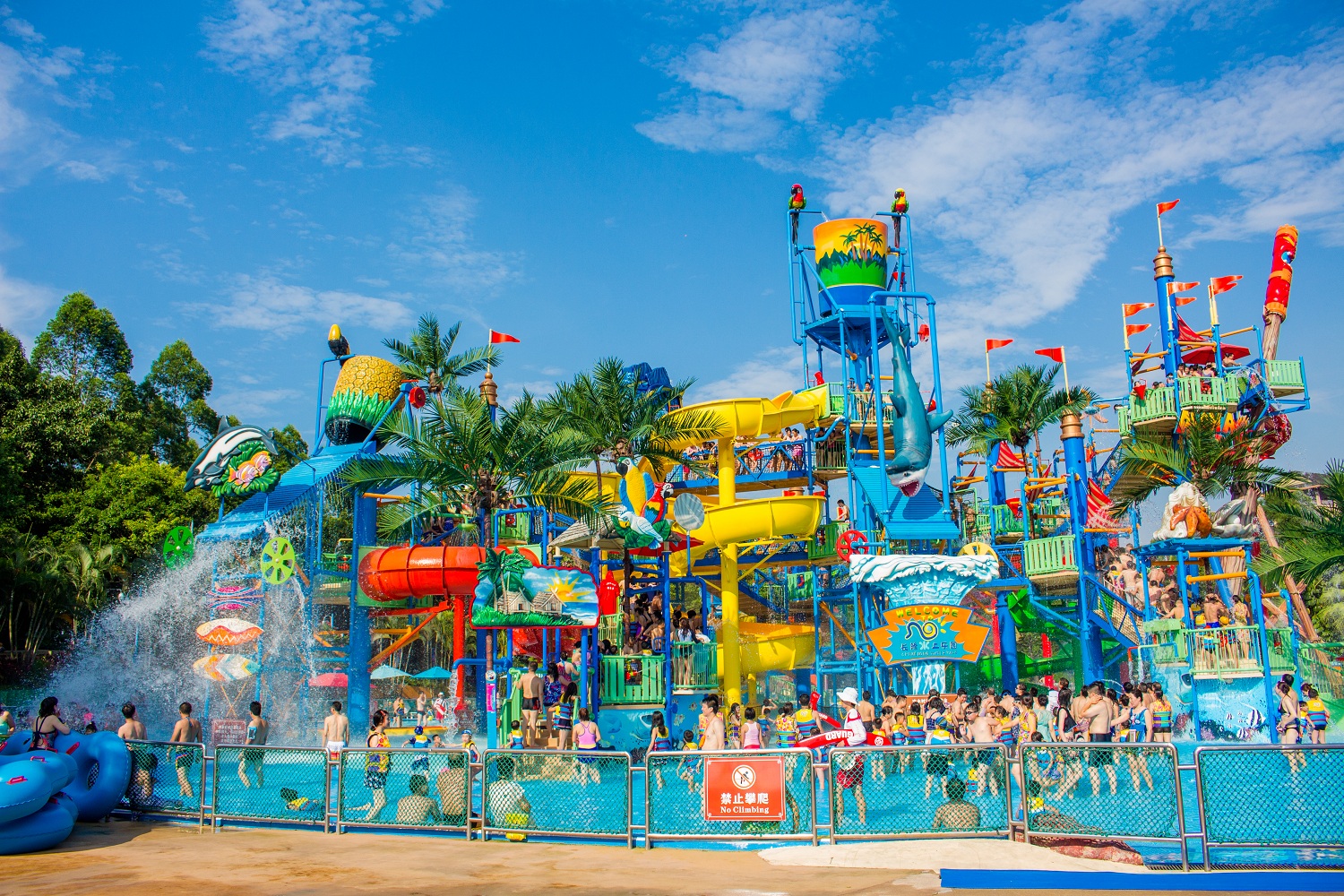 6 China's Waterparks to Cool Off in The Hot Summer
The waterpark is a nice choice to beat the heat! With a selection of waterslides, wave pools, and attractions to entertain every member of the family or group of friends, we prepared for you a selection of the best waterparks in China.
Adventure Waterpark
Anji Happy Storm Water Park
The Super Loudspeaker is one of the most stimulating attractions. You will experience sliding from 19m high, then go down into a huge ring for several circles until you fall in the pool. Another highlight of the water park is its wave pool which can produce a 3m high wave. At night, you can enjoy water dance, Electronic Music Carnival, or lighting shows.
Upside: Large venue with many attractions
Downside: Less convenient transportation
Opening Hours: 10:00 – 18:00 (26th June to 4th July) / 10:00 – 21:30 (5th July to 31st August)
Address: 欢乐风暴水上乐园 No. 4100, Puyuan Avenue, Anji County, Huzhou City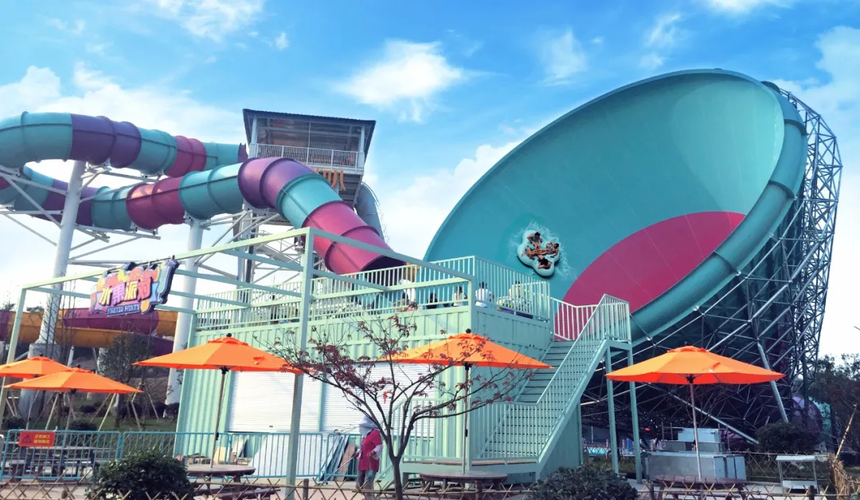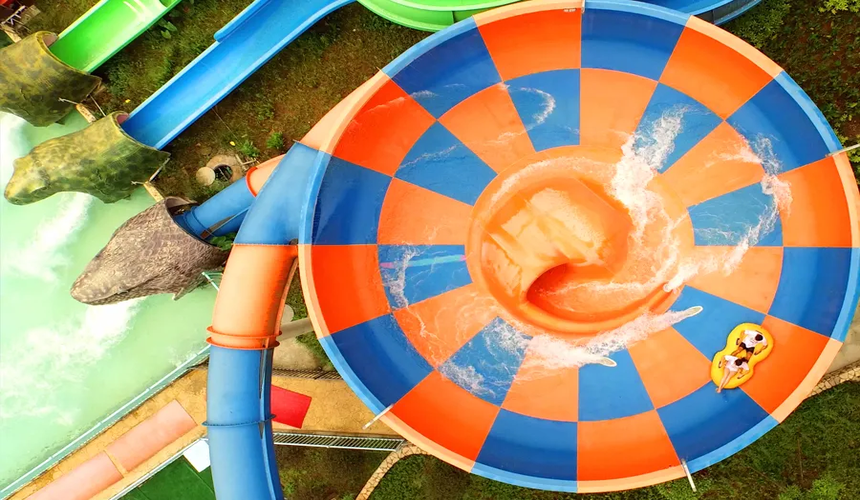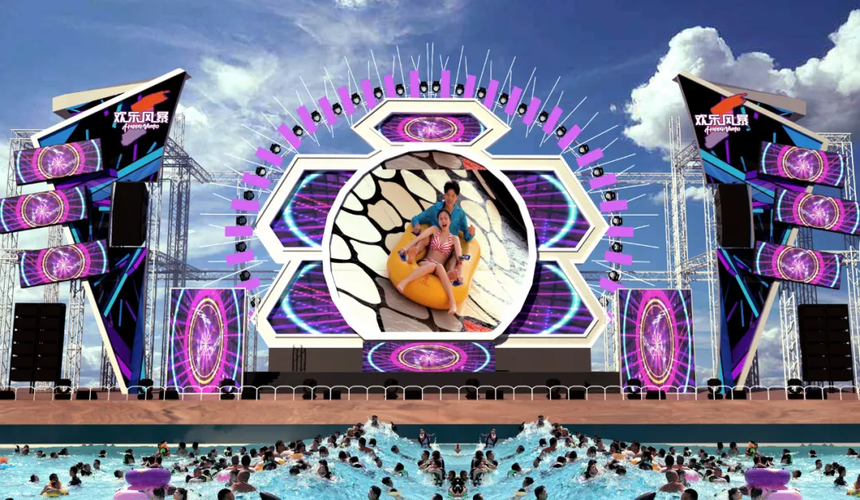 Shanghai Playa Maya
If you are brave enough you can try the Fast Anaconda, with a height of 17 meters and 90 degrees. There are more than 20 kinds of large-scale thrilling attractions that await your exploration. As for the children, they can raft on the Lazy River, play in the water in the Mayan water village or Mayan camps. You can also enjoy the music with the various DJs at night.
Upside: Convenient public transportation with many attractions
Downside: Lots of people and long queue time
Opening Hours: 10:00 – 18:00 (11st June to 2nd July) / 9:30-21:30 (After 2nd July)
Address: 上海玛雅海滩水公园 No.888 Linhu Road, Sheshan Town, Songjiang District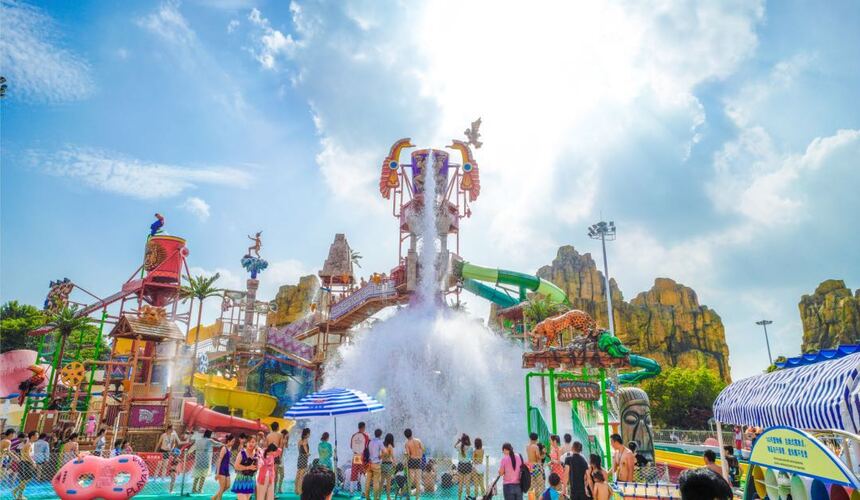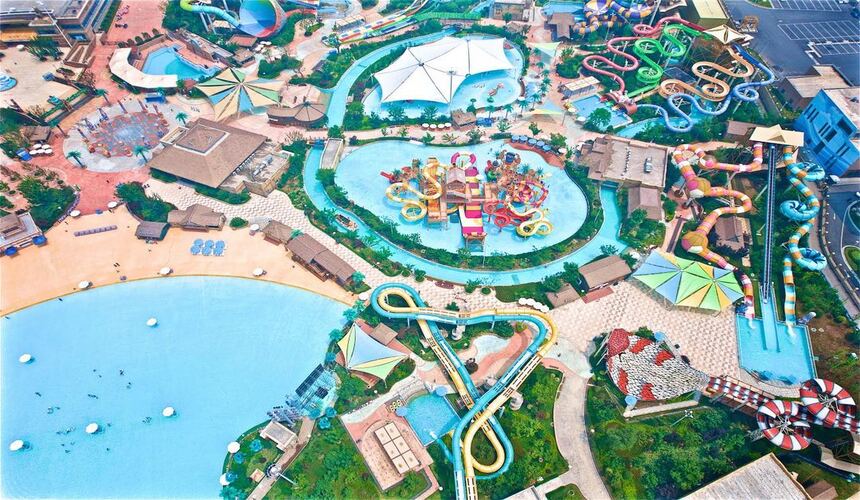 The Sea of Allah Water Park
The Sea of Allah Water Park owns more than 30 amusement facilities, and also was awarded as "2018 China's most popular water park". When the night comes, the park will kick off the party with a variety of music and dance performances for you to enjoy all night long.
Upside: A variety of attractions
Downside: Transportation is not convenient, not many places to visit around after visiting the water park
Opening Hours: 10:00 – 18:00 (Sunday to Thursday) / 10:00 – 22:00 (Friday to Saturday)
Address: 阿拉的海水上乐园No.777, Haitian Road, Damuwan New Town, Xiangshan County, Ningbo City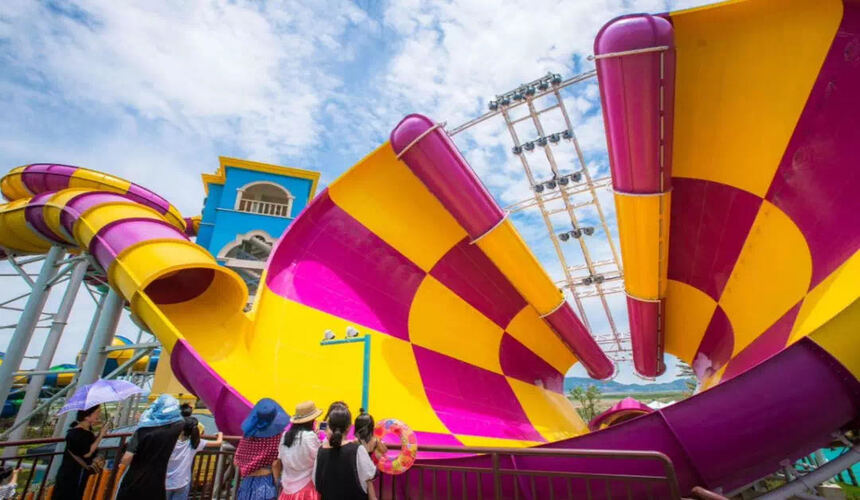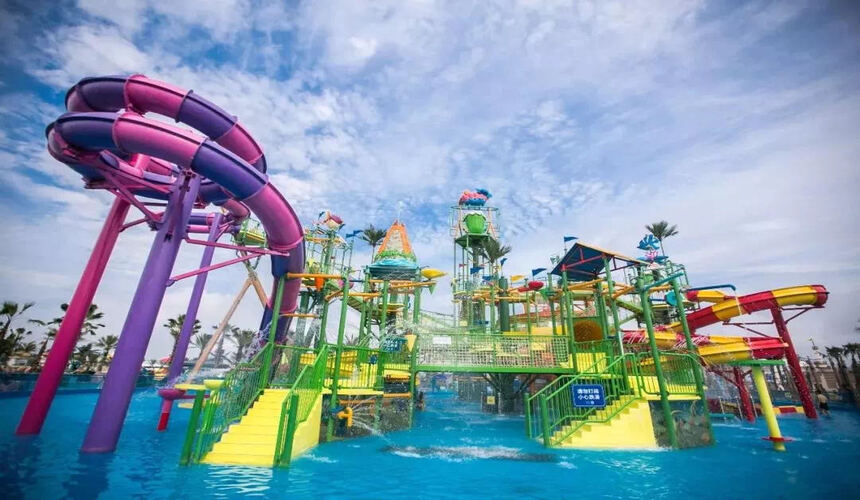 Family-Friendly Waterpark
Hengdian World Studios · Dream Valley
The Dream Valley in Hengdian World Studios opens from afternoon and closes later compared with other water park. There are many water facilities for family, therefore all the family members will surely find suitable attractions for themselves. Remember to watch the "Torrent Rain Torrent" performance show that is a very well-known show!
Upside: Hengdian World Studios is an amusement park where you can enjoy both water and land theme parks. There are many fun attractions and stunning performances.
Downside: Some attractions need extra payment. Less convenient transportation.
Opening Hours: 13:30-22:30
Address: 梦幻谷水世界No. 58, Wansheng Street, Hengdian Town, Dongyang City, Jinhua, Zhejiang Province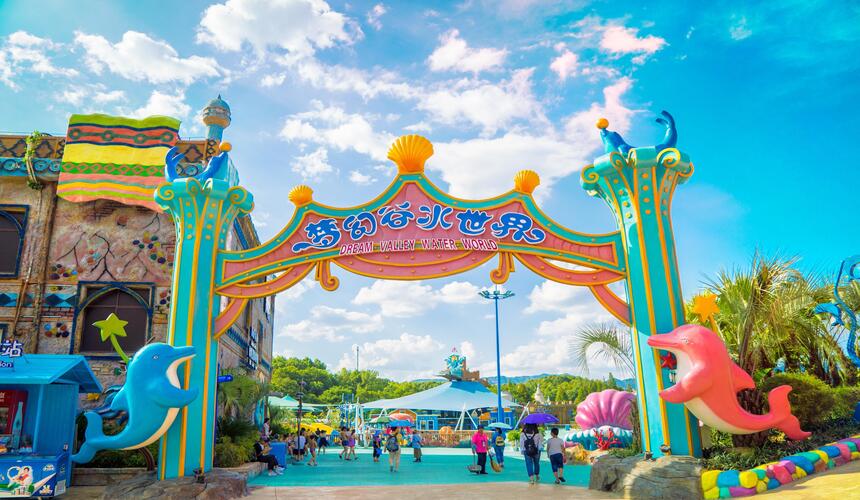 Nanjing Aquamagic Park
This is a water park design by the Canada FORREC company. The attractions are relatively limited, but its owns the world's advanced water facilities. The biggest highlight of Nanjing Aquamagic park is that it has a 10,000 square meter sand beach. You can lie on the beach and enjoy the sun if you are tired of playing with water. Besides, remember to prepare some sand digging equipment for the children to let them have some fun.
Upside: The ticket is cheaper
Downside: Attractions are relatively limited
Opening Hours: 10:00-18:00 ( 26th June to 2nd July) / 10:00-22:00 (3rd July to 31st August)
Address: 欢乐水魔方Huanglishu, Daotangshan Street, 426 County, Jiangning District, Nanjing City, Jiangsu Province, China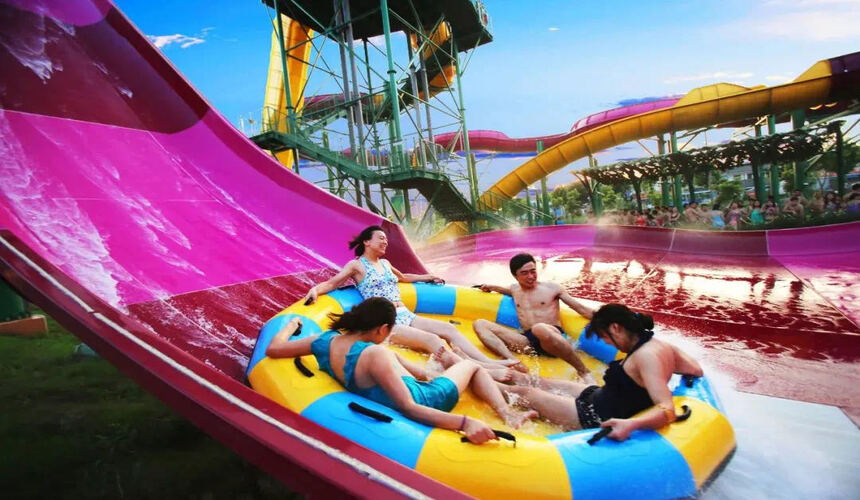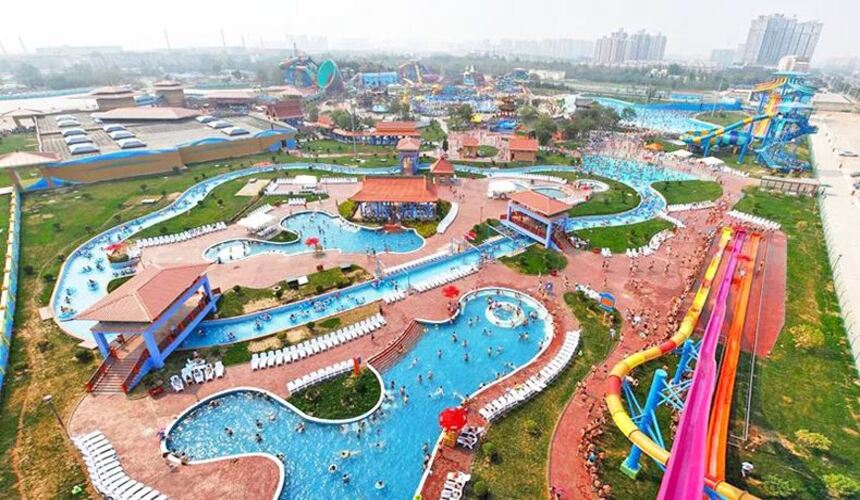 Wuxi Rongchuang Water World
This is a family-friendly water park more suitable for family, so does not provide many thrilling attractions. Apart from the water facilities, there is a 4D water theater for children. If you would like to relax you can find hot springs, bathing pools, and steaming rooms.
Upside: Indoor water park. Convenient public transportation.
Downside: Attractions are relatively limited.
Opening Hours: 10:00 – 18:00 (12nd June to 30th June) / 10:00 – 21:00 (1st July to 31st August)
Address: 无锡融创水世界Sunac Cultural Tourism City, Binhu District, Wuxi City, Jiangsu Province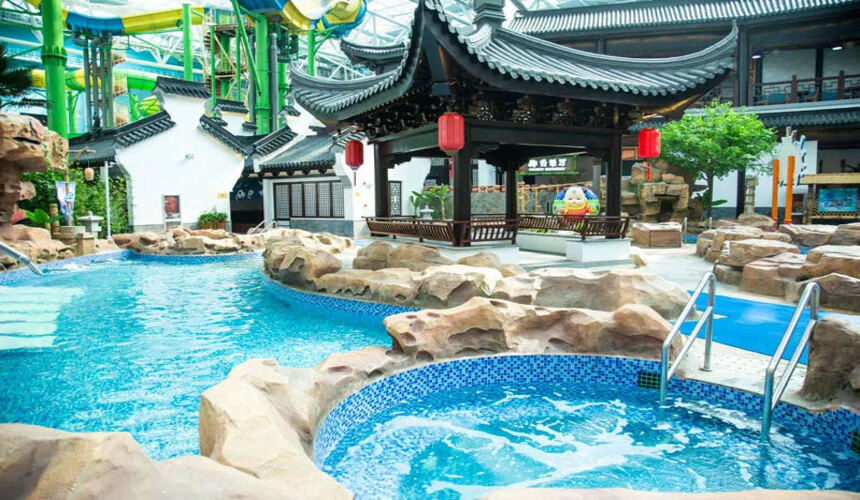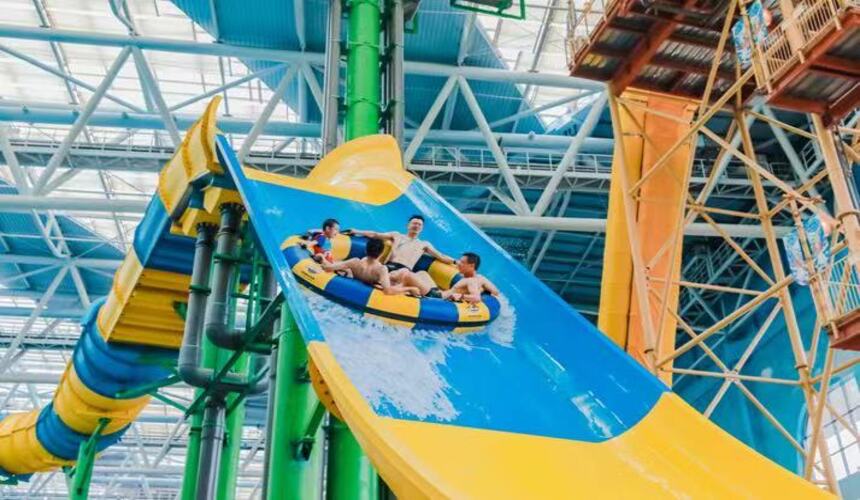 By now, you surely have more ideas about your trip in China. For more details, please feel free to chat with our travel consultants! BOOK NOW!