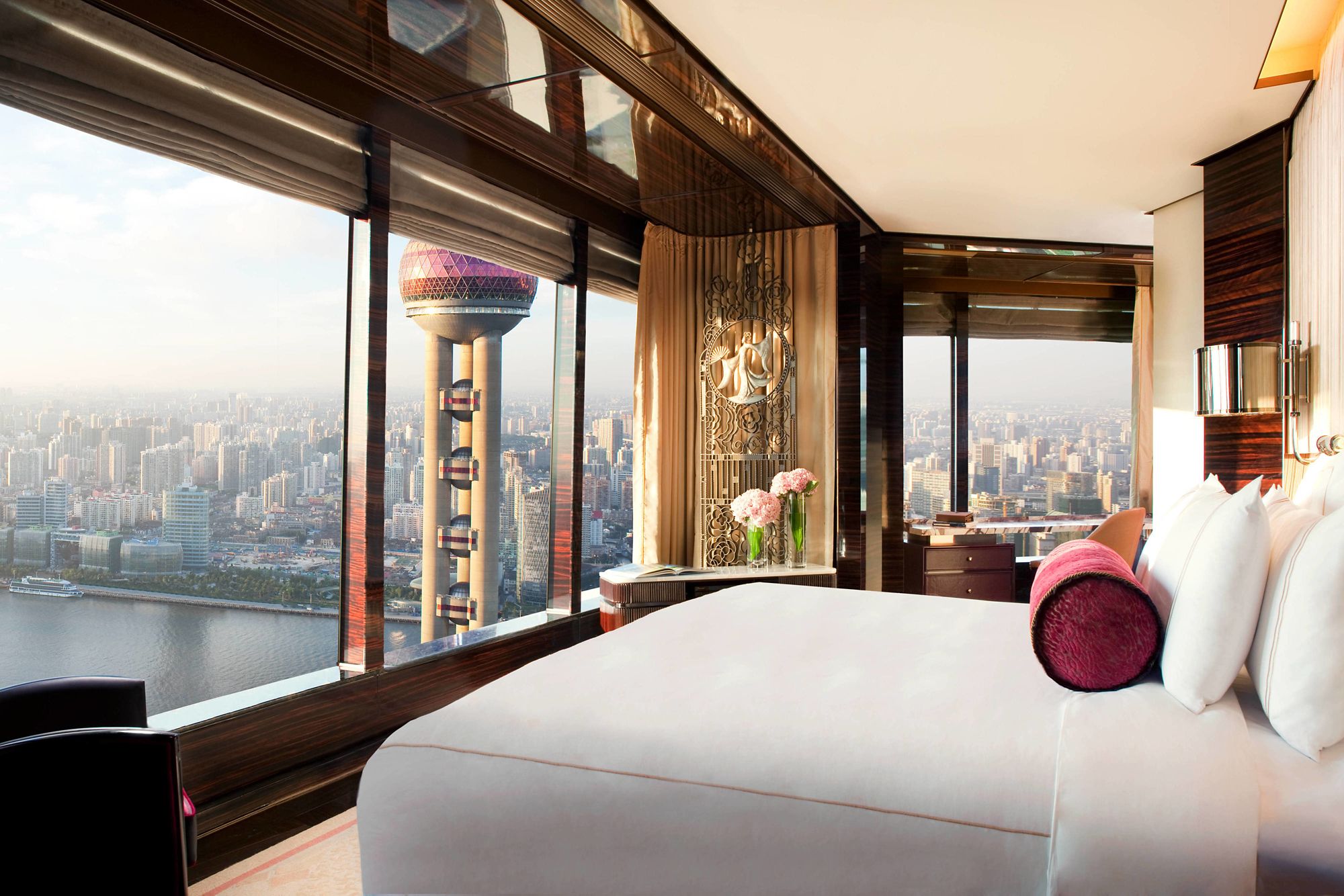 7 Amazing Shanghai Staycation for You
A short hotel stay in Shanghai can be just as restful and restorative as a regular vacation or weekend getaway if you truly allow yourself to unwind. Perhaps treat yourself to a bit of luxury. If you are considering a staycation, you can check out the below hotels.
Crowne Plaza Shanghai Harbour City
The urban resort is located on the scenic Dishui Lake. Designed by ATKINS which is the design house for the famous Burj al Arab, the hotel is stylish and elegant looking just like a flower blooming. You can lounge in indoor and outdoor swimming pools or do the work out in the fitness room. Dining in five restaurants, bars, and lounges.
Here you can enjoy the lake and sailboat. If the weather is favorable, you can also consider having a lovely picnic in Nanhuizui Park or biking along the lake. If you are interested in astronomical science there is also a museum to visit.
Address: No. 1, South Island, Lingang New City, Pudong New Area, Huinan
Transportation: Line 16 Dishui Lake Station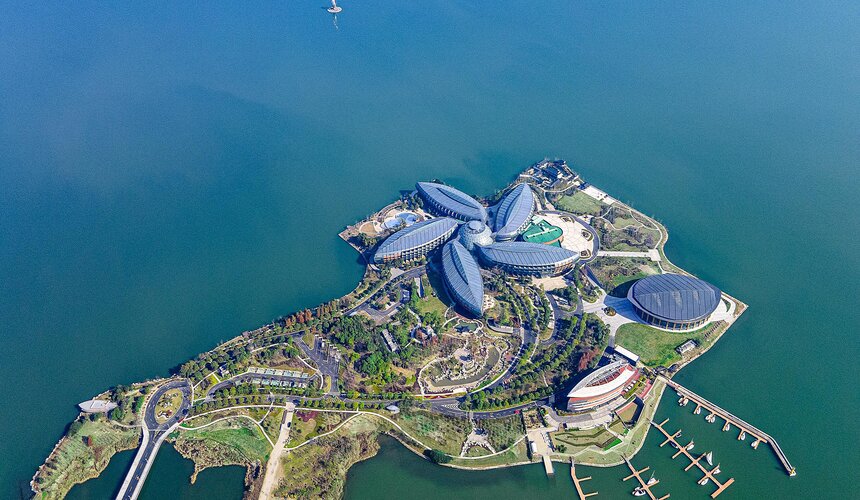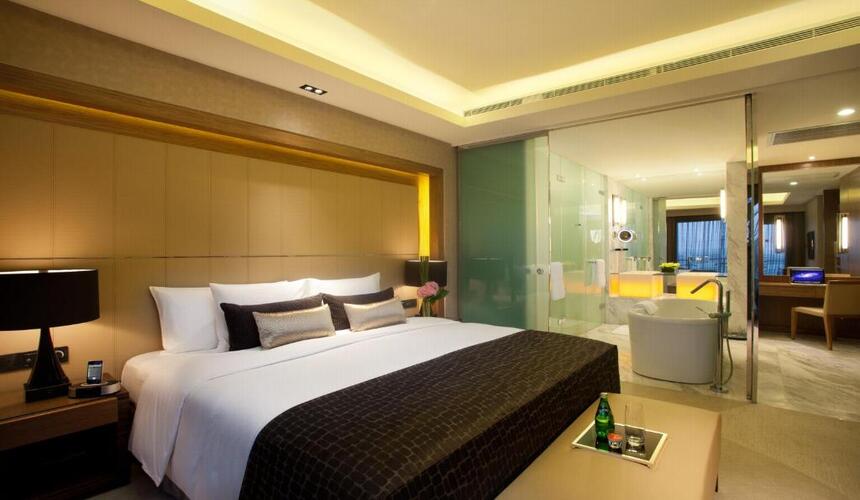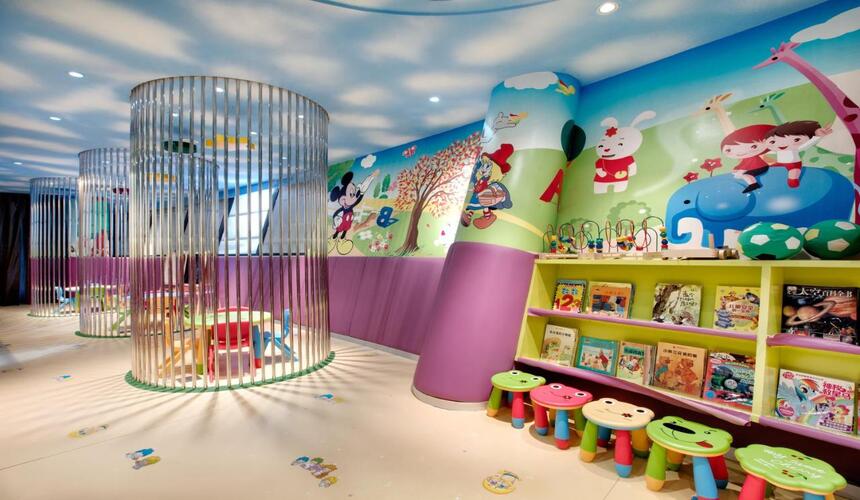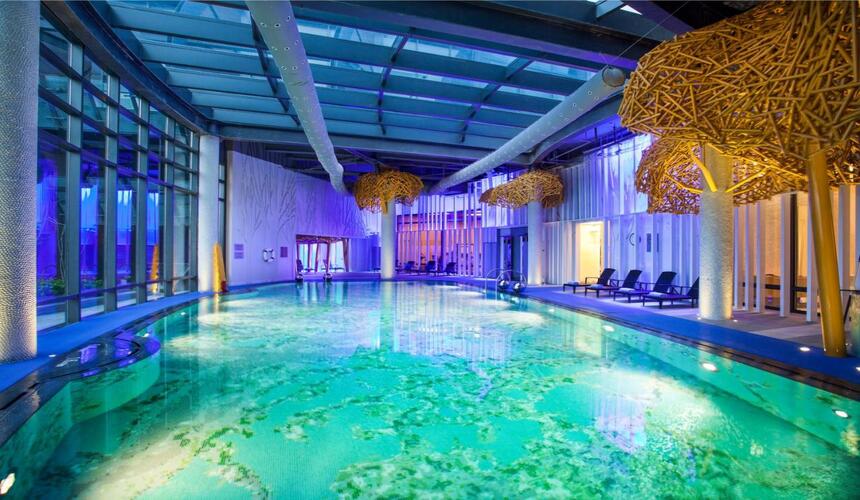 The Yuluxe Sheshan Shanghai
The hotel benefits from a tranquil lakeside location in the Sheshan National Tourism Resort. There are plenty of opportunities for family members to enjoy the outdoor activities inside the hotel resort. From swimming in the outdoor pool to playing tennis or even miniature golf, there are many activities waiting for you. Or you can also stroll down to Moon Lake and relax on the sandy beach.
Sheshan National Forest Park and Shanghai Moon Lake Sculpture Park are close by. This park is a popular spot for hiking and enjoying nature away from the hustle and bustle of city life. If your children prefer to have fun in an amusement park then visit Happy Valley Shanghai.
Address: Songjiang Linyin New Road 1288
Transportation: Line 9 Dongjing Station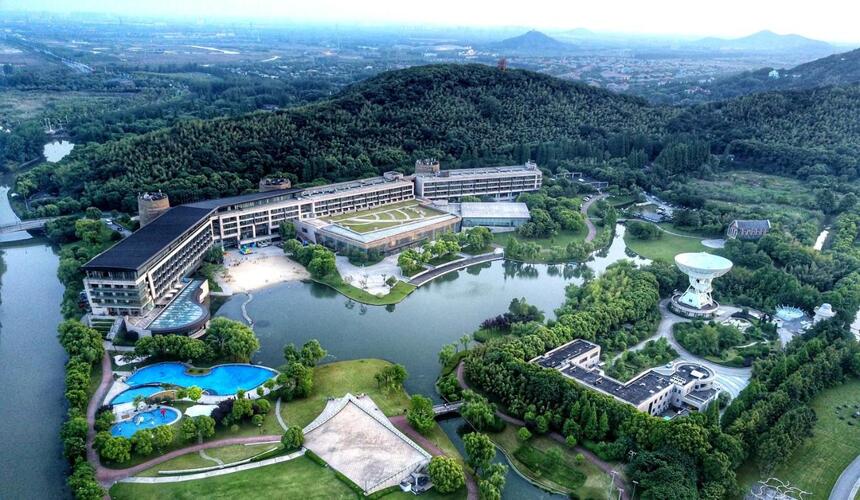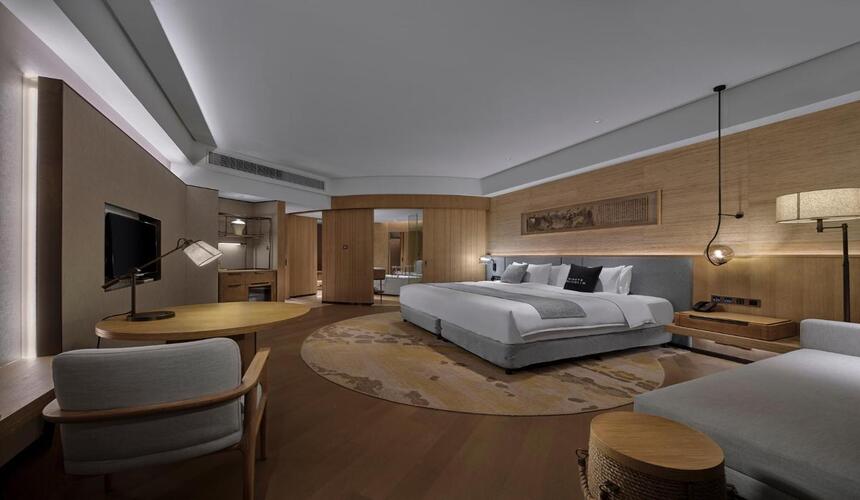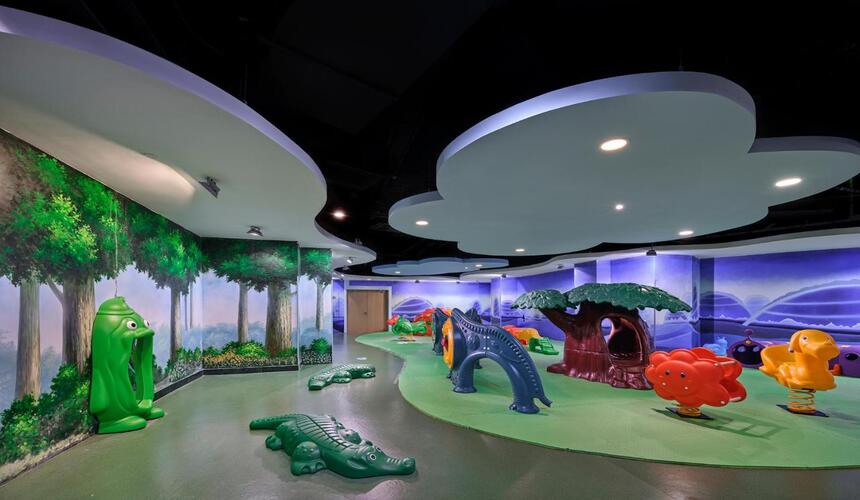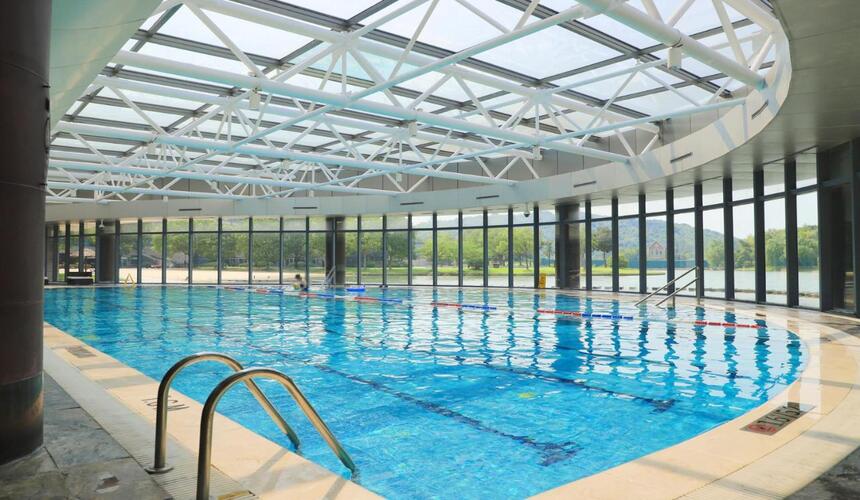 The Anandi Hotel and Spa Shanghai
This is an extraordinary luxury hotel dedicated to promoting well-being and a balanced lifestyle throughout. The room you will stay in features green technology amenities, negative ion bedding, and butler service. It is famous for its spa and series of workshops, such as professional mindfulness meditation, Hatha Yoga, Tai Chi, and more. Suitable for people who want to release stress and escape from the bustling city.
Address: No. 7 Linhong Road, Changning District
Transportation: Line 2 Songhong Road Station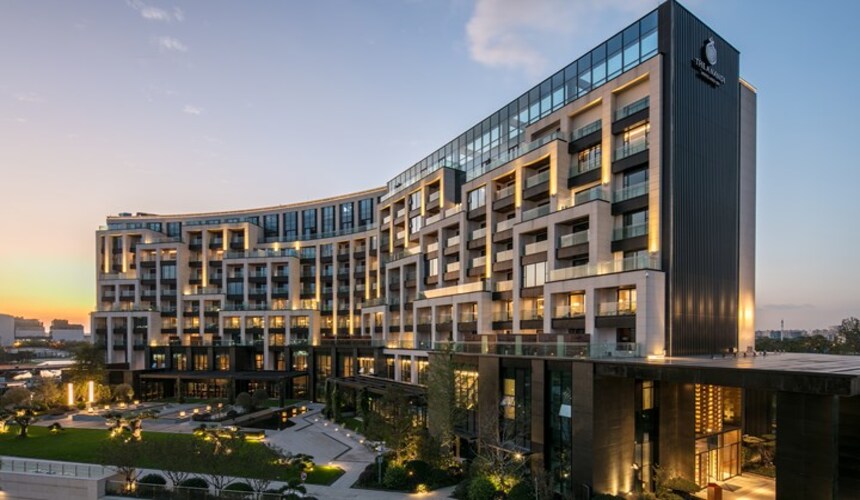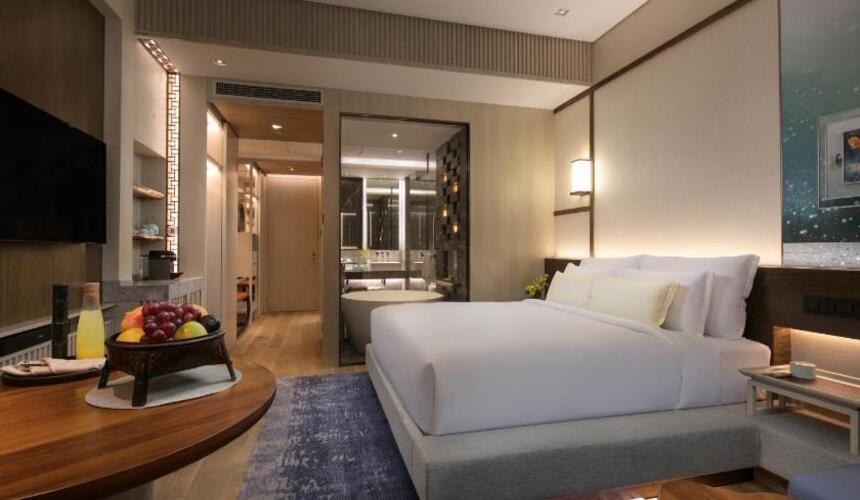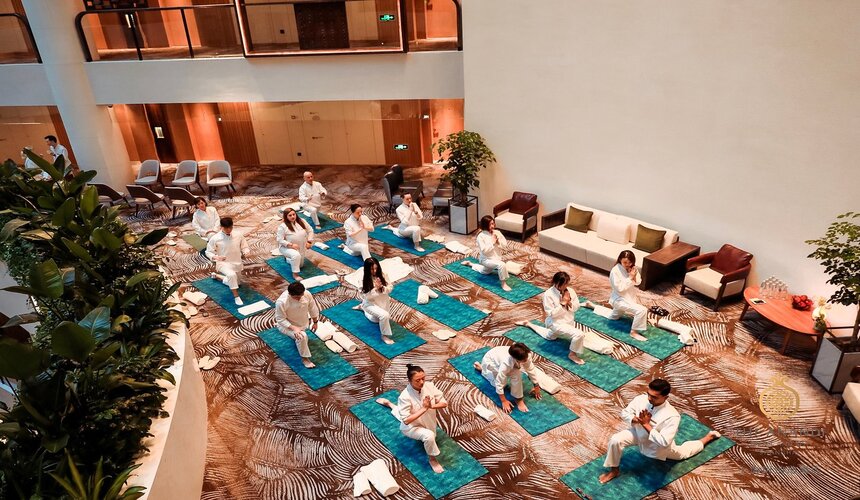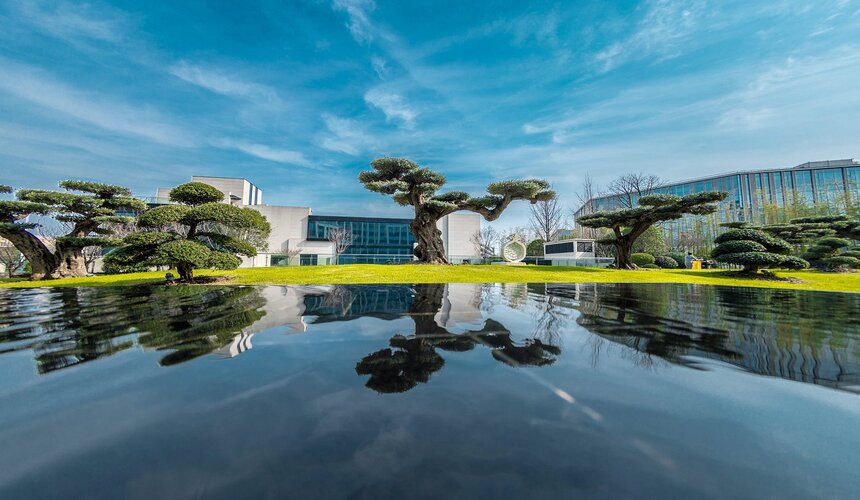 AHN LUH Zhu Jia Jiao
The hotel was built based on a half-century-old mansion called "Wu Feng Lou" which was used for Chinese opera performances. Features 35 villas and complements with facilities such as indoor swimming pool, Tapas Bar, library, Tai Chi room, Traditional Chinese Medicine consultation desk, and Ahn Luh Spa.
Zhujiajiao water town is nearby the hotel. This is an ancient town that has almost 1,700 years of history. You can stroll between the alleys full of history, traverse stone archways, hop on a gondola and enjoy some tasty local food.
Address: 505 Zhuhu Road, Zhujiajiao Town, Qingpu District, Shanghai, China
Transportation: Line 17 Zhu Jia Jiao Station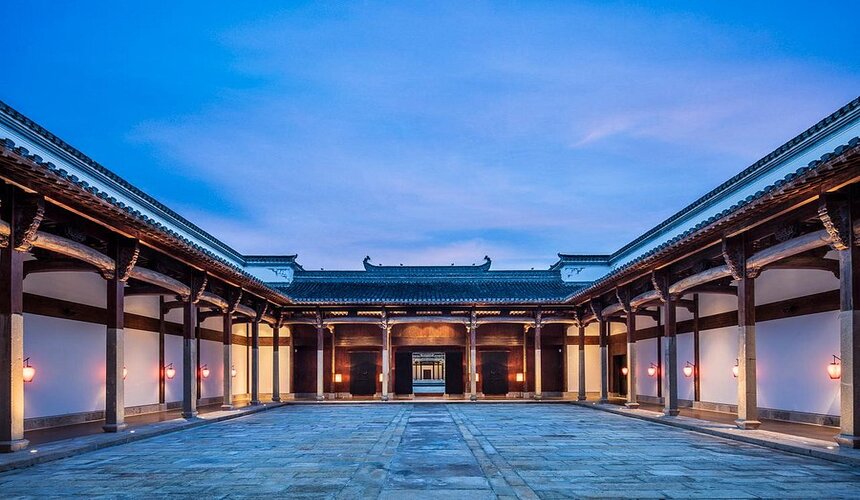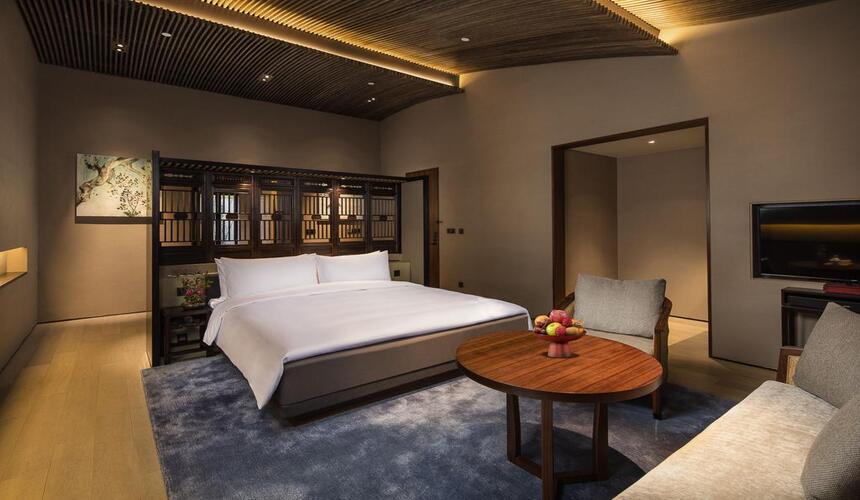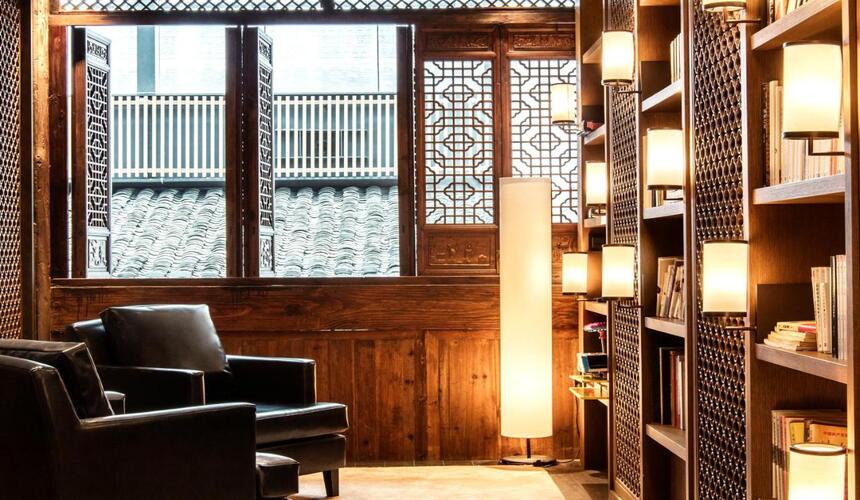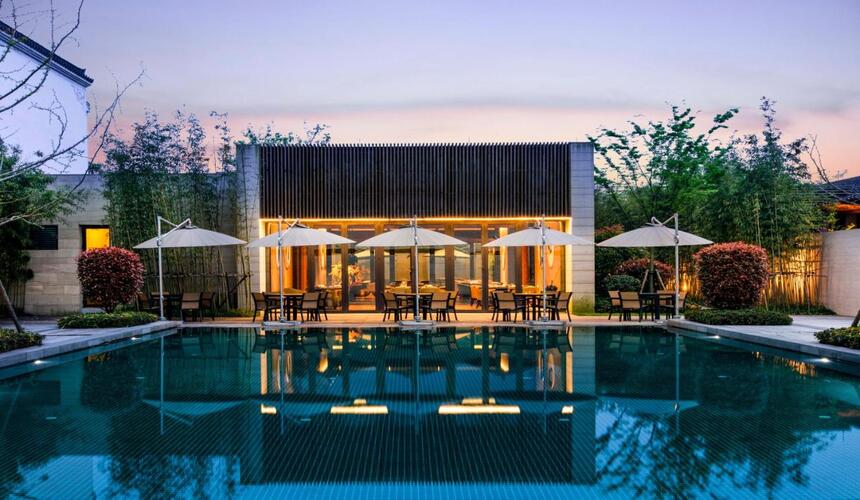 Hyatt Regency Chongming
The hotel owns Chinese-style walkways and extensive gardens providing a great spot for city dwellers to recharge their batteries. Facilities include a fitness centre, sizeable swimming pool and five dining options. They also offer 24 dog-friendly rooms with enclosed outdoor courtyards and other 'canine comforts'.
On Chongming Island, you can explore Dongping National Forest Park, Dongtan Wetland Park, or even several strawberries farms to enjoy the strawberries picking with your children.
Address: Lane 799, Lanhai Road, Chenjia Town, Chongming District, Shanghai, China
Transportation: 45 km drive from Shanghai downtown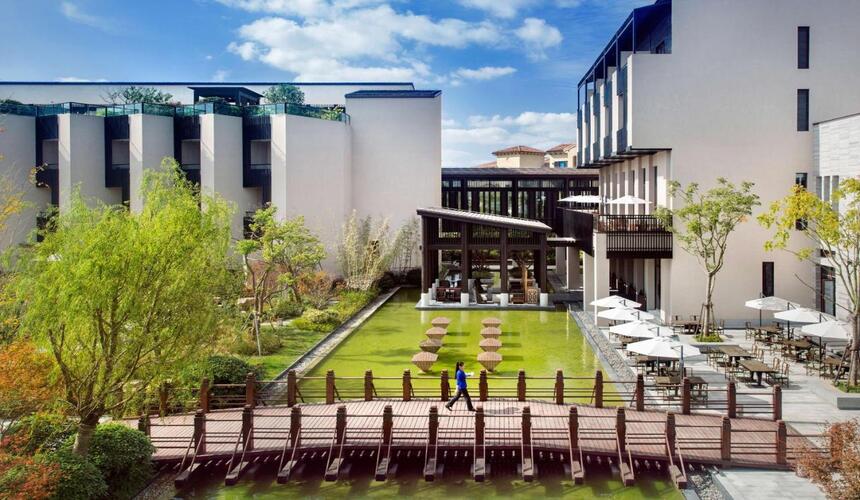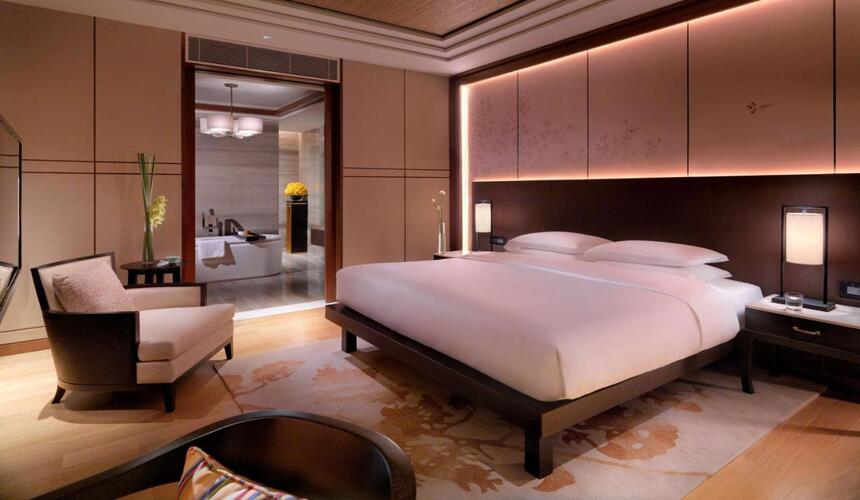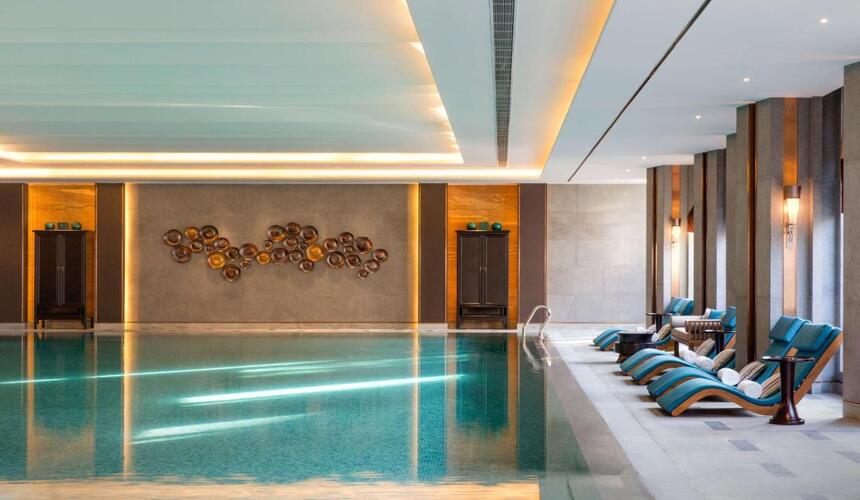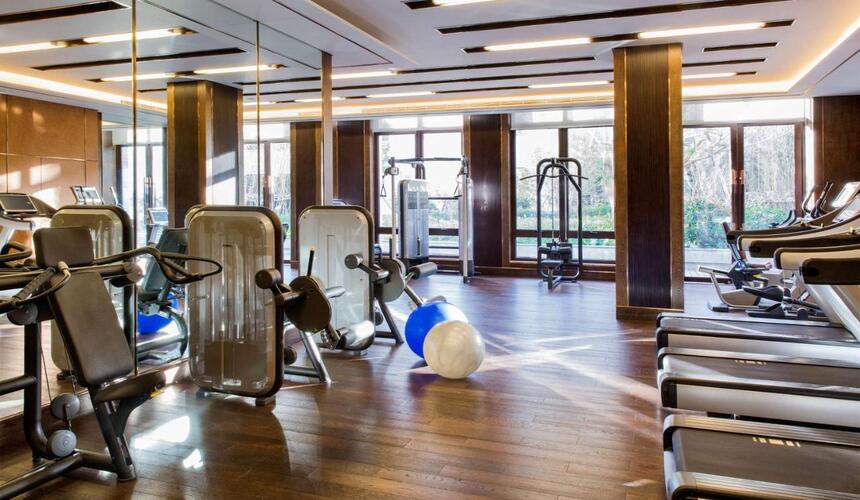 Hyakumangoku Resort
The hotel is full of Japanese elements, such as the Karsan water garden, pine trees, lanterns, winding paths, and more. You will feel like stepping into Japan. The balcony in the room is fitted with tatami mats with Japanese wagashi on the table that is a welcome gift placed in every room. You can also try Kimono or Yukata with matching belts and accessories. Do not miss the indoor and outdoor hot springs. There is also a private hot spring but you need to book in advance.
The hotel is not far away from Disney, therefore step into the magic kingdom and celebrate this special time with Mickey Mouse and his friends!
Address: 99 Shendi East Road, Pudong New Area, Shanghai
Transportation: Line 11 Disney Station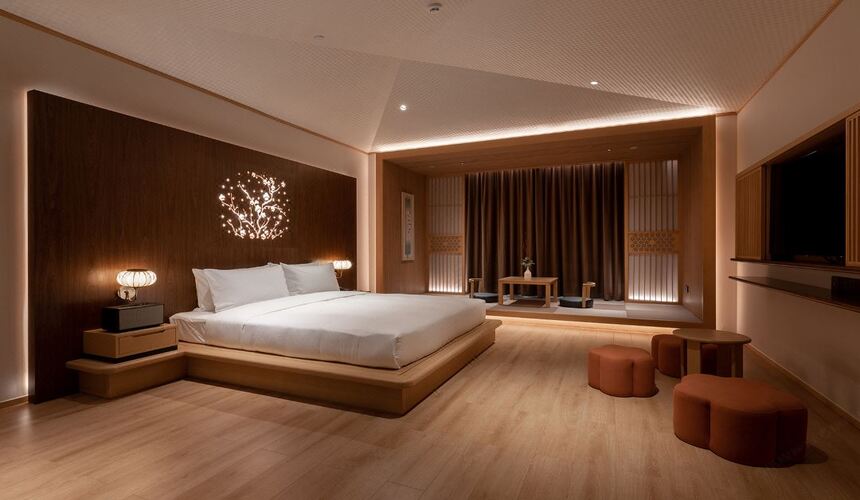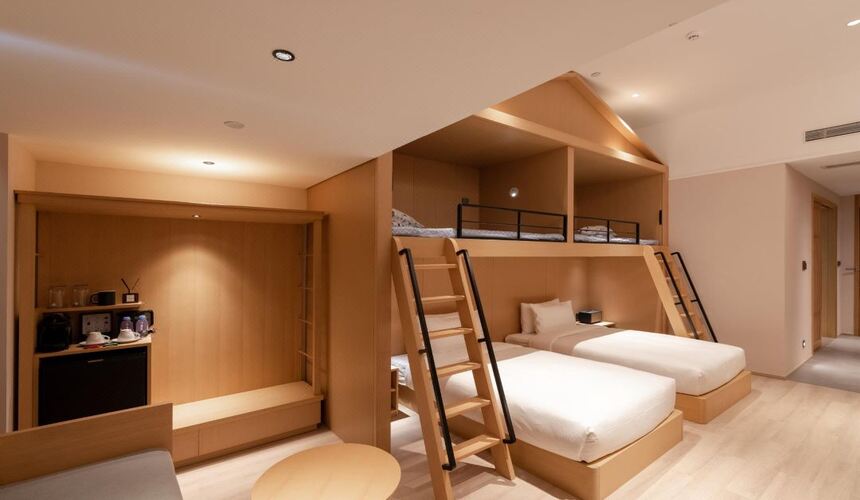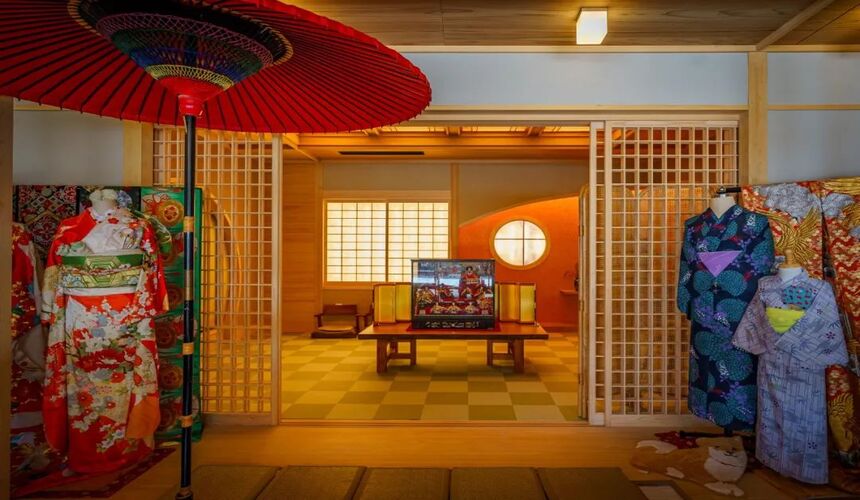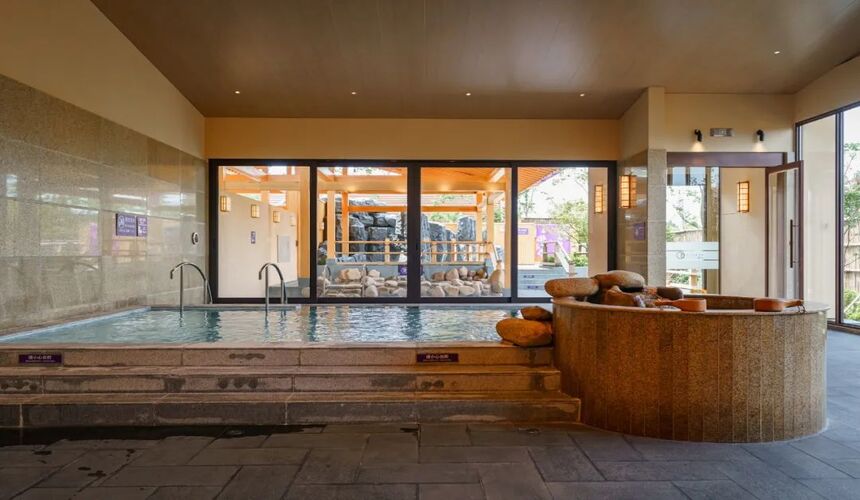 Amanyangyun Shanghai
Over the course of a decade, Fuzhou-born entrepreneur Ma Dadong and Aman worked together to ensure these relics of China's ancient past would not be lost to history.
Now, the resort is immersive within a rescued forest of camphor trees beside a tranquil lake. Antique Ming and Qing villas are complemented by contemporary suites, fine-dining restaurants and a comprehensive Aman Spa. This place is a nature retreat on Shanghai's outskirts.c
Address: No. 6161, Yuanjiang Road, Minhang District, Shanghai
Transportation: Line 5 Minhang Development Zone Station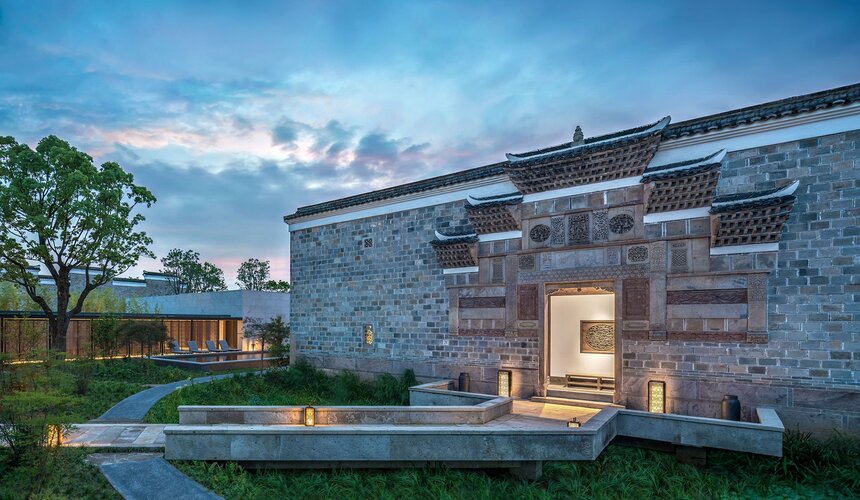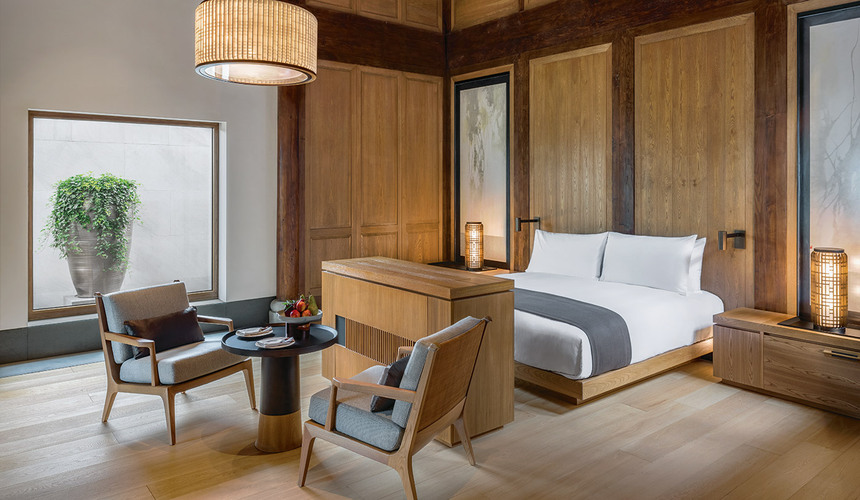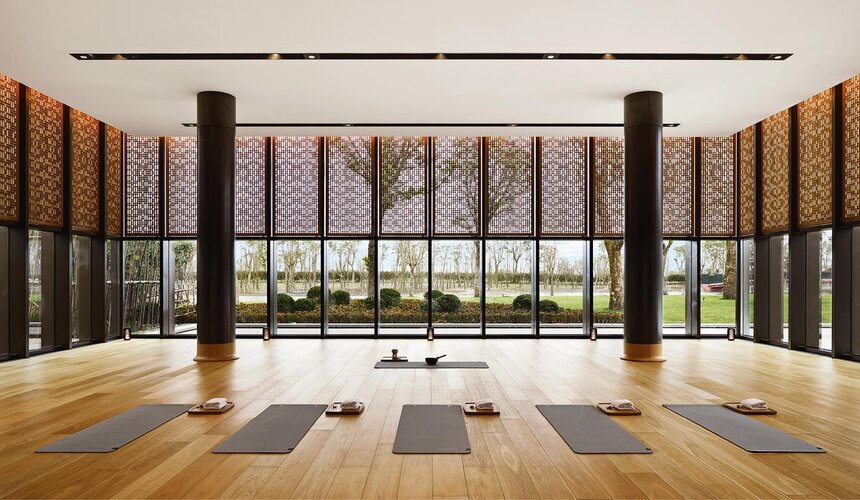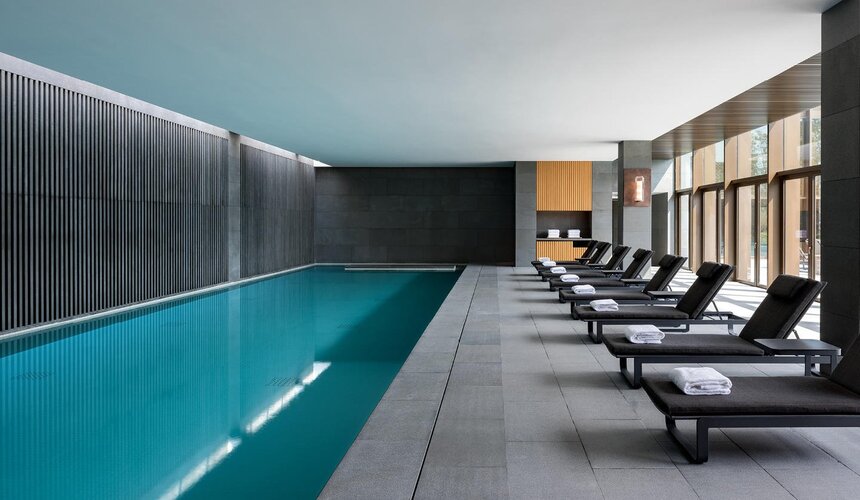 If you are ready for your staycation in Shanghai, please feel free to contact our travel consultants to plan a wonderful trip! BOOK NOW!