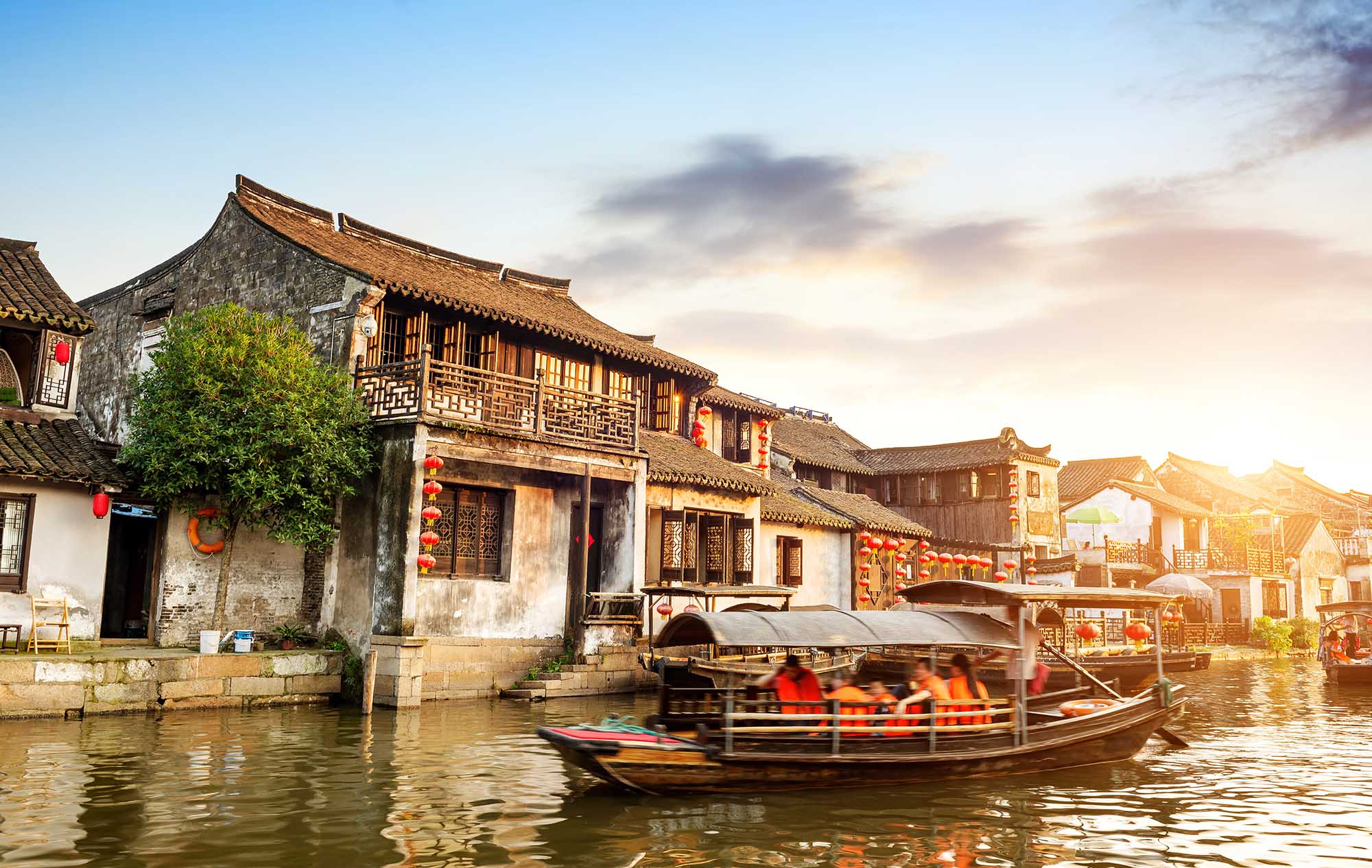 7 Lovely China Water Towns Close to Shanghai
China water towns is always a nice place to escape for the weekend near Shanghai. You can stroll in ancient streets, traverse stone archways, hop on a gondola and enjoy some tasty local food. Let's help you to find your ideal China water towns!
Zhujiajiao (Shanghai City)
Zhujiajiao is a typical and ancient water town in Qingpu District, south of the Yangtze River, which has almost 1,700 years of history. Most of the houses are built in Ming and Qing Dynasties. You can find many waterways, 36 ancient bridges, and traditional Chinese-style residences.
Travel Length: 3-4 hours
Transportation: Line 17 Zhujiajiao Station
Address: Zhujiajiao Town Qingpu District Shanghai China
Famous spots: City God Temple, Fangsheng Bridge, Kezhi Yuan
Ticket price: RMB 30 contains 4 attractions / RMB 60 contains 8 attractions / RMB 120 contains 9 attractions with gondola ride
*Perfect for time limit travelers, and suitable for a half-day tour. Very commercial and sometimes is over-crowded especially at weekends.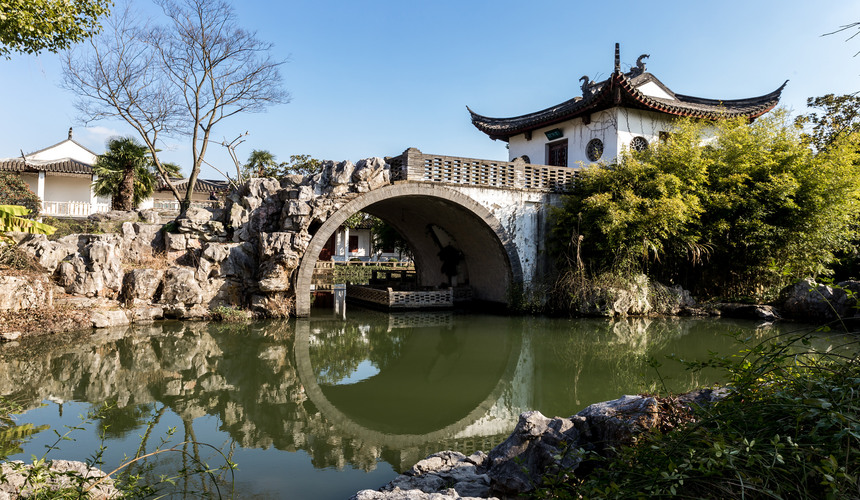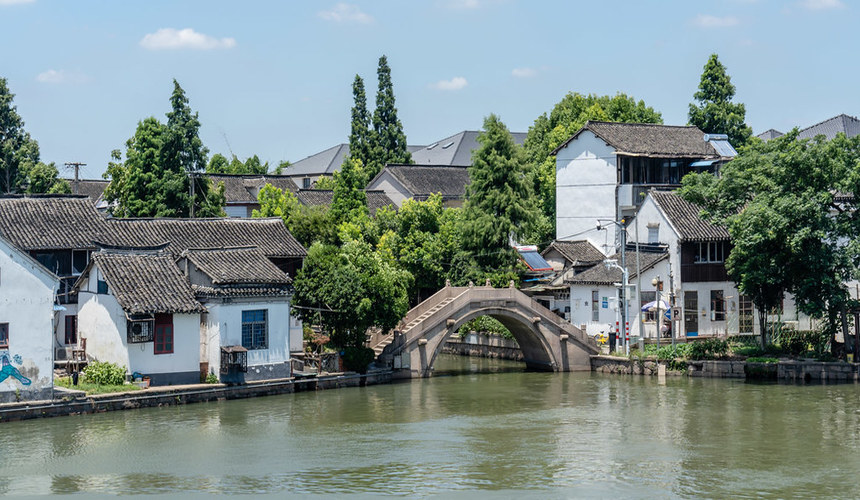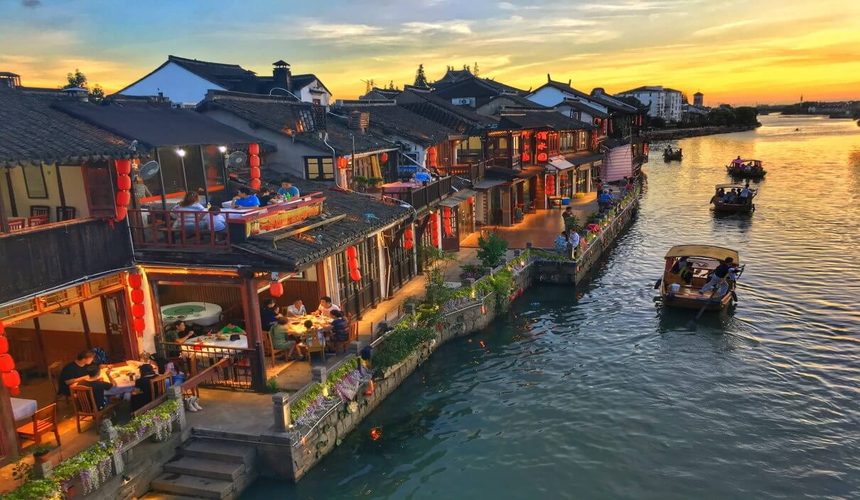 Tongli (Suzhou City)
Tongli is world reputed as the "Oriental Venice" with its more than 1000-year-old history, and the symbol of water town in southern China. Besides, it owns a series of ancient structures from the Song, Yuan, Ming, and Qing dynasties, such as the Tutsi Garden which is a World Cultural Heritage Site
Travel Length: 1-2 days
Distance: Shanghai 1.5h / Suzhou 23min
Address: Tongli Town, Wujiang District, Suzhou, Jiangsu, China
Famous spots: Tuisi Garden, Jiayin Hall, Mingqing Street
Ticket price: RMB 100 valid for 2 days / RMB 50 night ticket with Tuisi Garden
*Small water town with ancient architecture and bridges. In the water town there are still still locals that live there. Less commercial and quiet.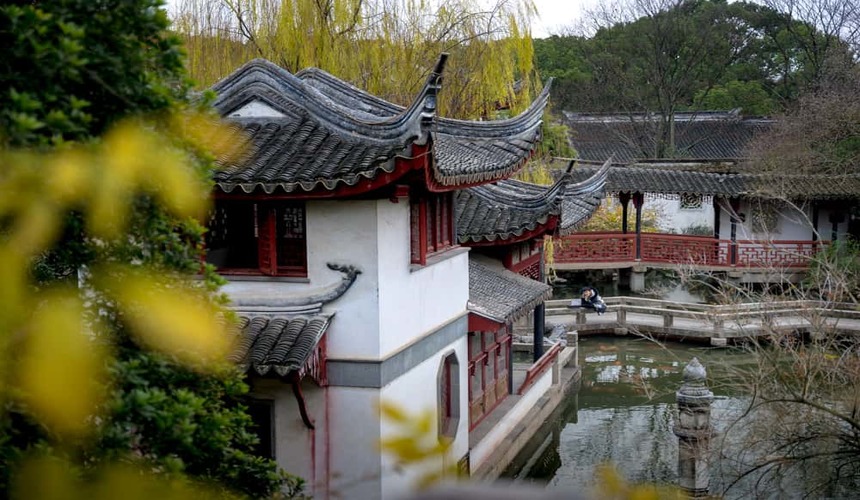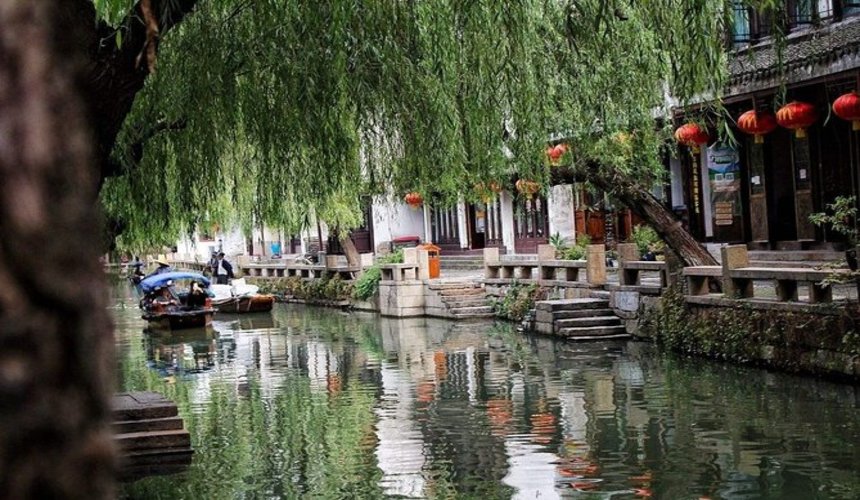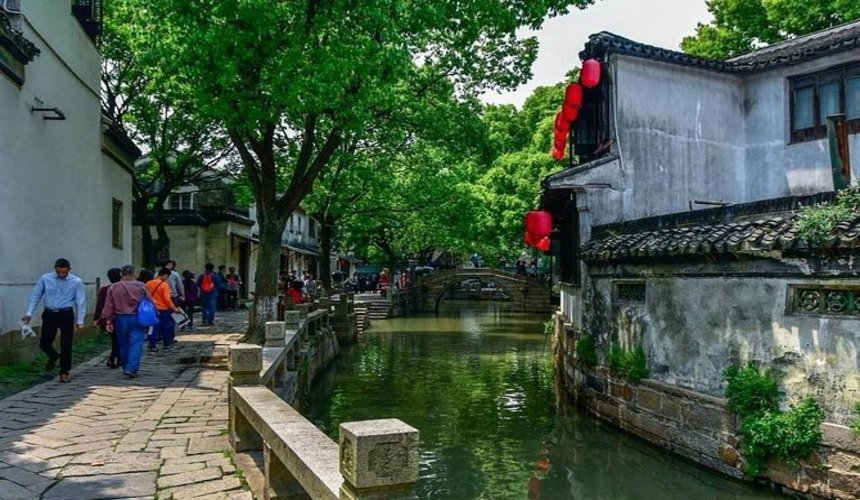 Zhouzhuang (Suzhou City)
Visiting Zhouzhuang Ancient Town, you can see 14 ancient stone bridges built in Yuan, Ming and Qing dynasties with multiple courtyards linking together above the water. Moreover, in ancient times it was a trade center of food, silk, and many handicrafts.
Travel Length: 1-2 days
Distance: Shanghai 2h / Suzhou 1h
Address: Southwest of Kunshan City, Suzhou, China
Famous spots: Double Bridge, Shen's House, Zhang's House
Ticket price: Day Ticket: RMB 100 / Night Ticket (15:00-21:00): RMB 80
* Great for photographers and movie buffs.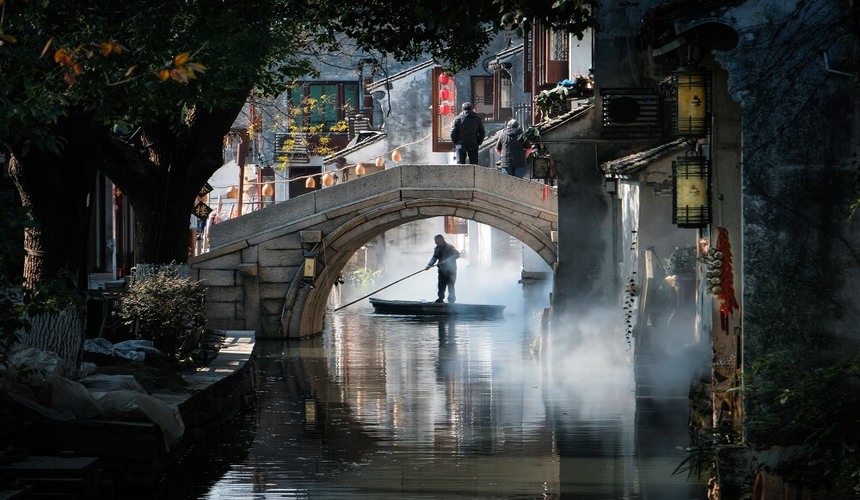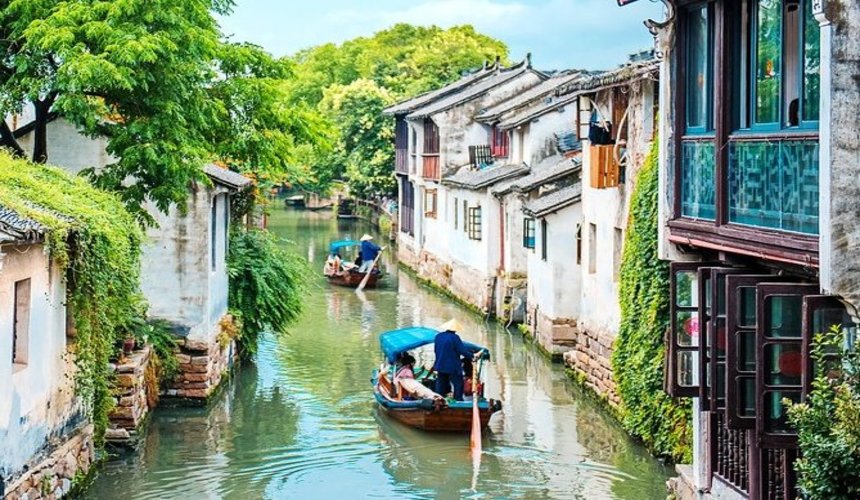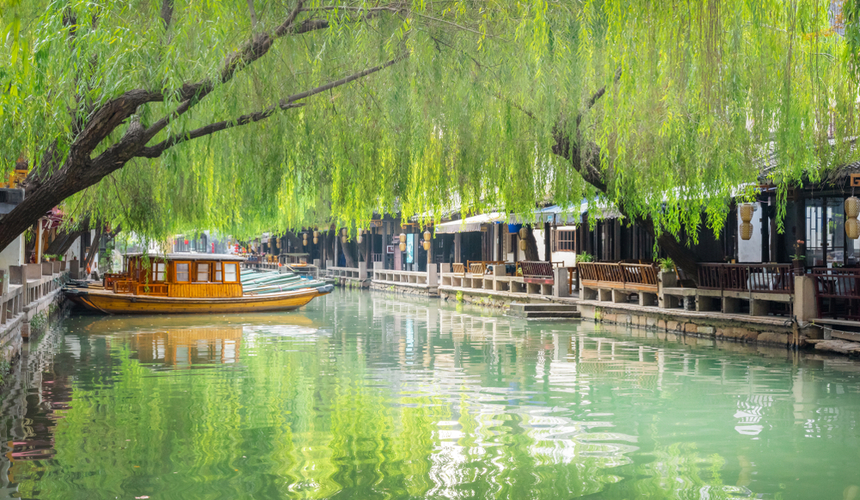 Xitang (Jiaxing City)
This scenic old Town is over 1000 years-old and featured in Mission Impossible 3 with its unique waterside covered corridors and shops. You can find amazing night scenes and bar activities in Xitang.
Travel Length: 1 day
Distance: Shanghai 1.5h / Suzhou 1h
Address: No.258, Nanyuan Road, Beizhalan Street, Jiashan County, Jiaxing City, Zhejiang Province, China
Famous spots: West Garden, Zhongfu Hall, Drunk Garde
Ticket price: RMB 95 for adult / RMB 50 for children between 1.2 – 1.5m (3.9 – 4.9ft). Free for children under 1.2m.
* It owns beautiful night scenery, less commercial and quiet.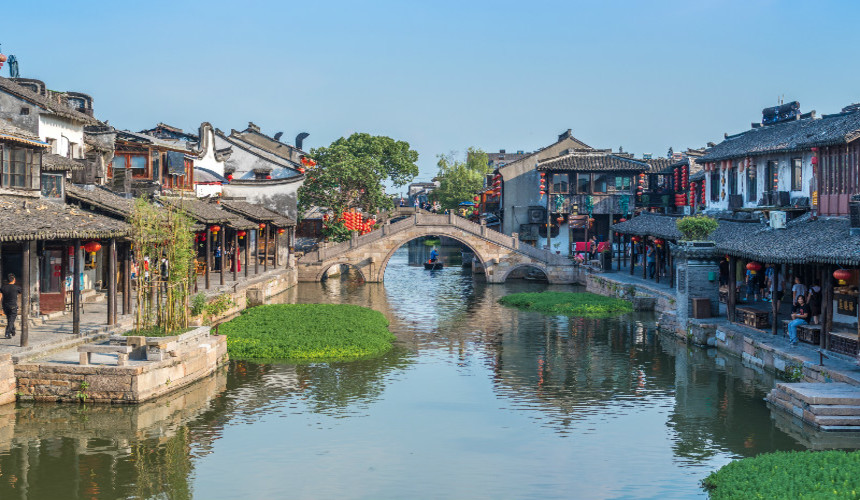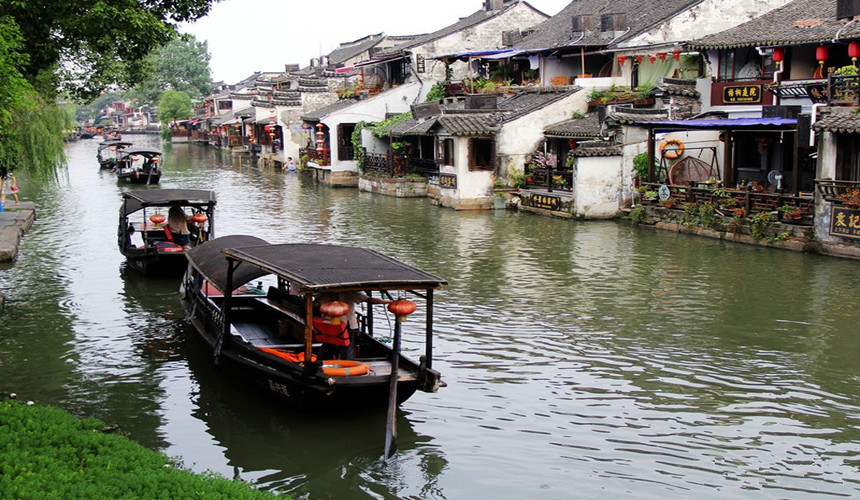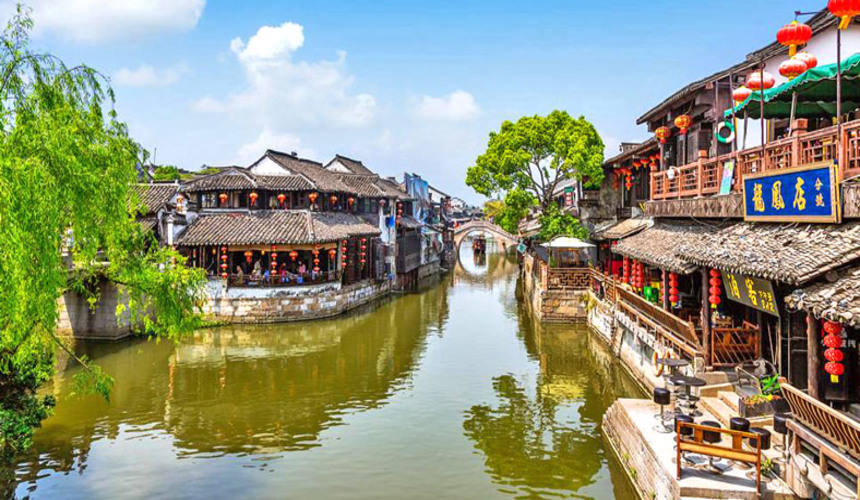 Jinxi (Suzhou City)
Jinxi Water Town is known as the "Hometown of Chinese Folk Museums", it has many museums, such as the first museum of antique tiles and bricks in China, the 'Red Porcelain Products Museum' and the 'Root Carving Museum of China'. Among other water towns, it is less developed and quaint elegance.
Travel Length: 3 hours
Distance: Shanghai 2h / Suzhou 1h
Address: No. 18, Shaodian Port Road, Kunshan City, Suzhou City, Jiangsu Province
Famous spots: Museums
Ticket price: RMB 65
* Most authentic water town and least crowded. A small town where you can find many museums.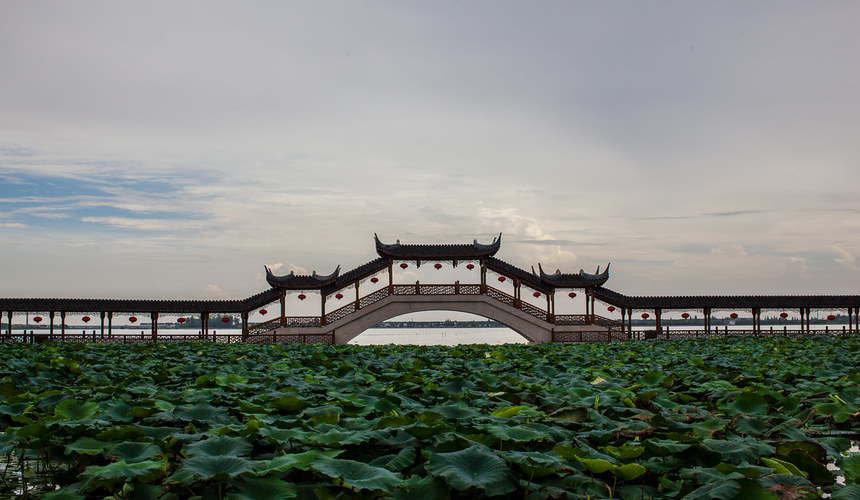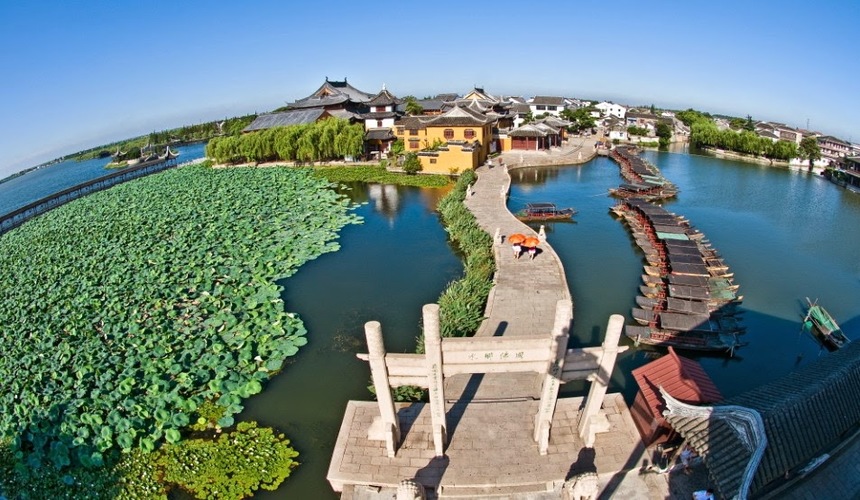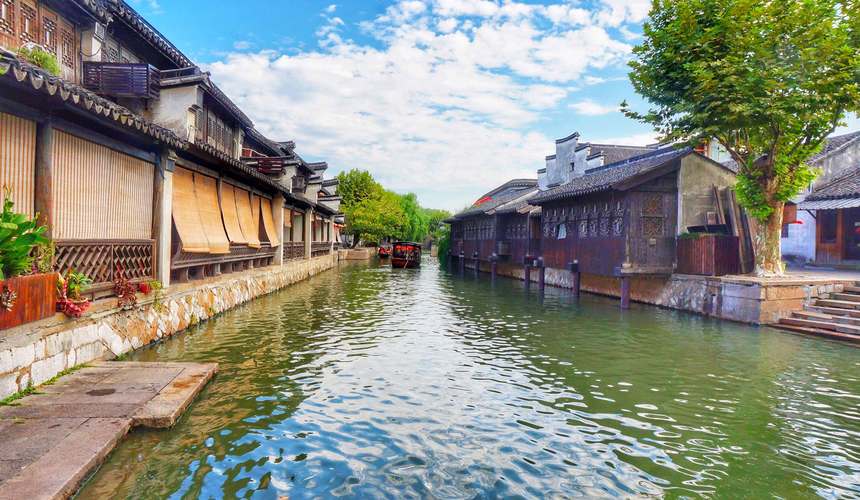 Wuzhen (Jiaxing City)
Wuzhen Water Town is separated into two areas. The East area is more commercialized and crowd while the west area is peaceful and elegant. The houses are made of black bricks and gray tiles contrasting sharply with the white walls, making it appear like a Chinese ink wash drawing.
Travel Length: 1-2 Days
Distance: Shanghai 2h / Suzhou 1h
Address: Wuzhen Town, Tongxiang City, Jiaxing City, Zhejiang, China
Famous spots: Ancient Bed Museum, Wuzhen Grand Theater, Yadi Silk Workshop
Ticket price: RMB 110 for East Area / RMB150 for West Area / RMB 190 both areas
* Nice for an overnight stay where you can participate in various activities, such as making printed blue calico, enjoying shadow play and watching martial arts performance.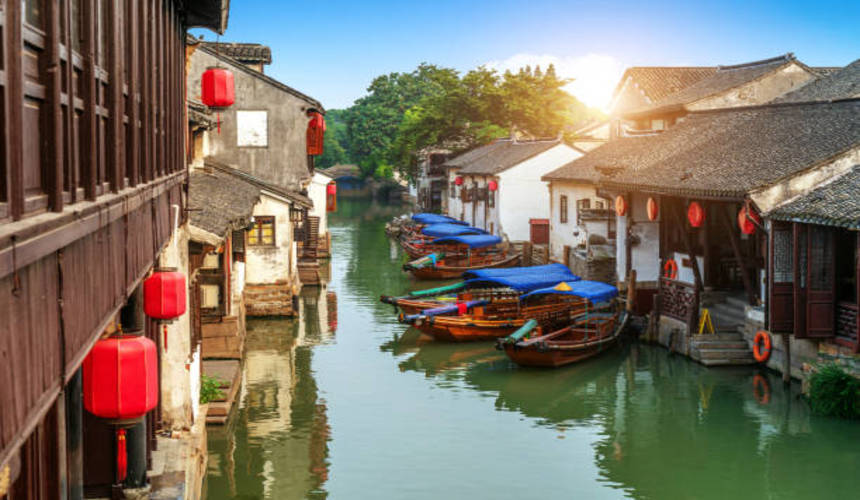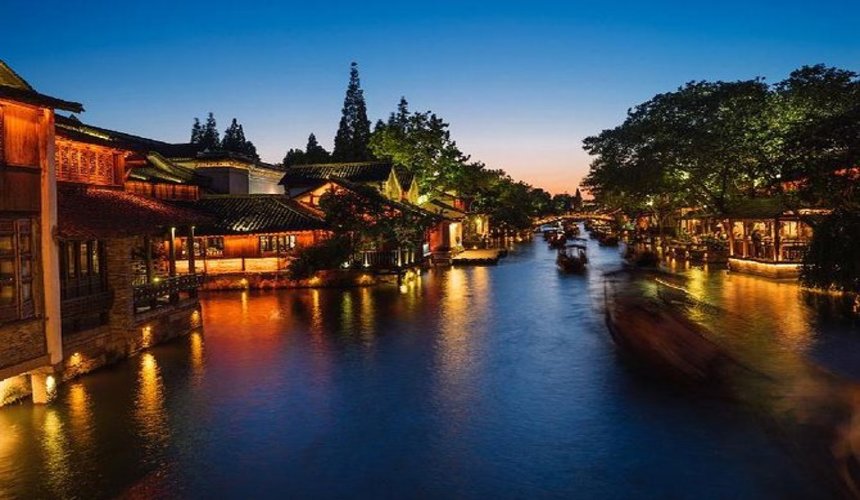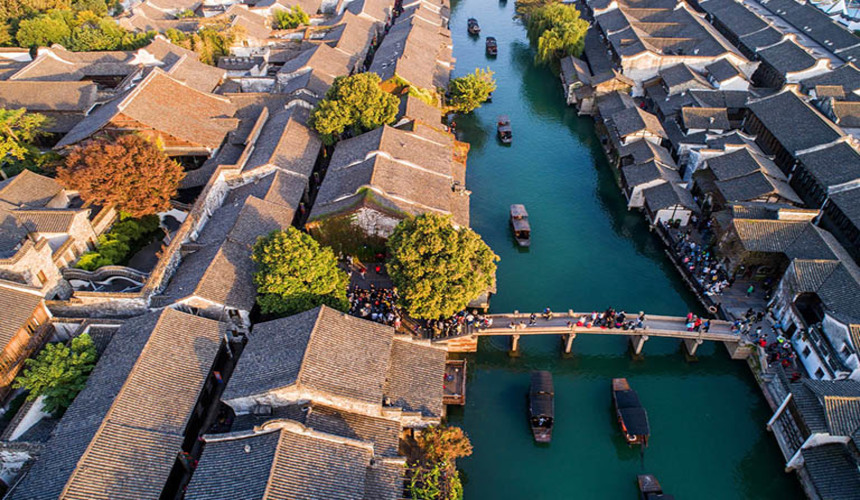 Nanxun (Huzhou City)
Nanxun Ancient Town is not as famous as other water towns in South China. Therefore, the cultural heritages and old streets are well-preserved. If you are interested in the local people's life, then here is the right place for you to visit!
Travel Length: 1 Day
Distance: Shanghai 2h / Suzhou 1.5h / Hangzhou 1.5h
Address: No.51 Renrui Road, Nanxun Town, Nanxun District, Huzhou
Famous spots: Little Lotus Garden, Chongde House
Ticket price: RMB 100 contains 9 attractions
* A quiet and rustic town full of rich cultural heritage.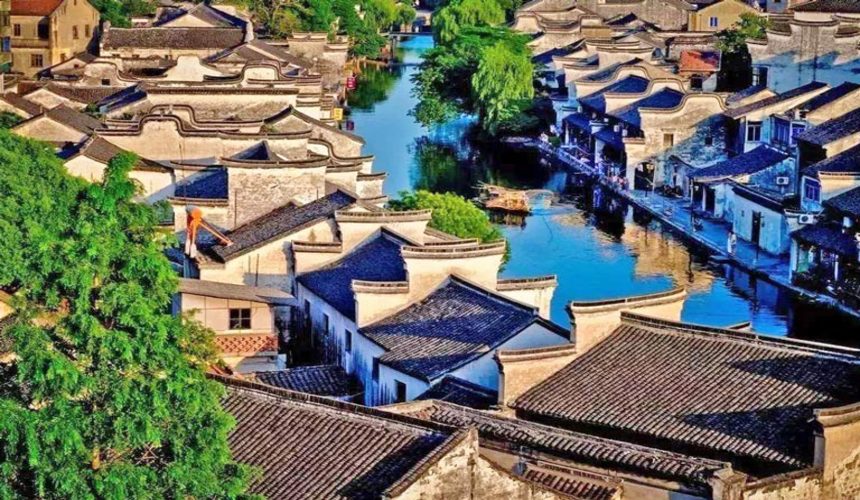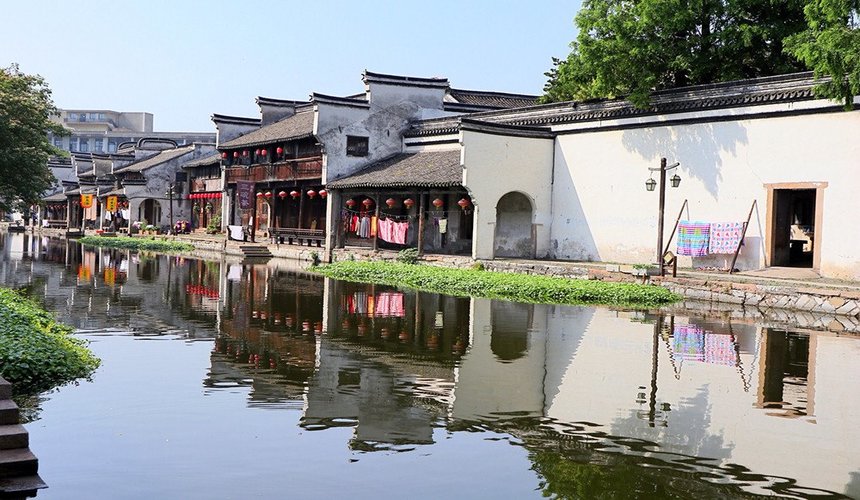 For more travel inspiration, talk to our travel consultants right ahead! BOOK NOW!