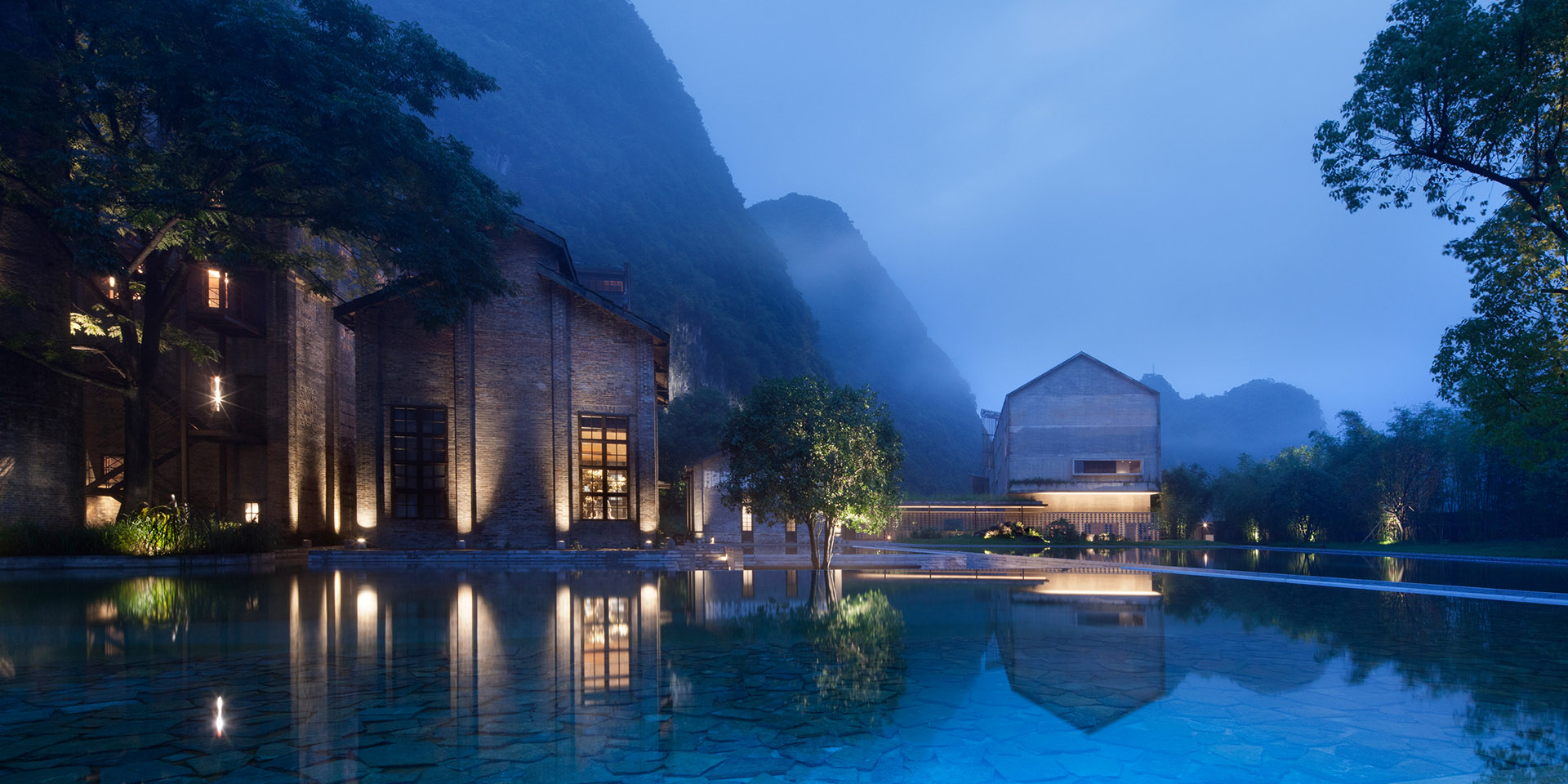 7 Wonderful Hotels in Guilin, Yangshuo and Longsheng
Guilin is an ideal destination for vacations where you can experience the charming natural scenery all day long. There are plenty of nice accommodations you can add to your itinerary. Below, we list some hotels which are bestsellers among our esteem clients.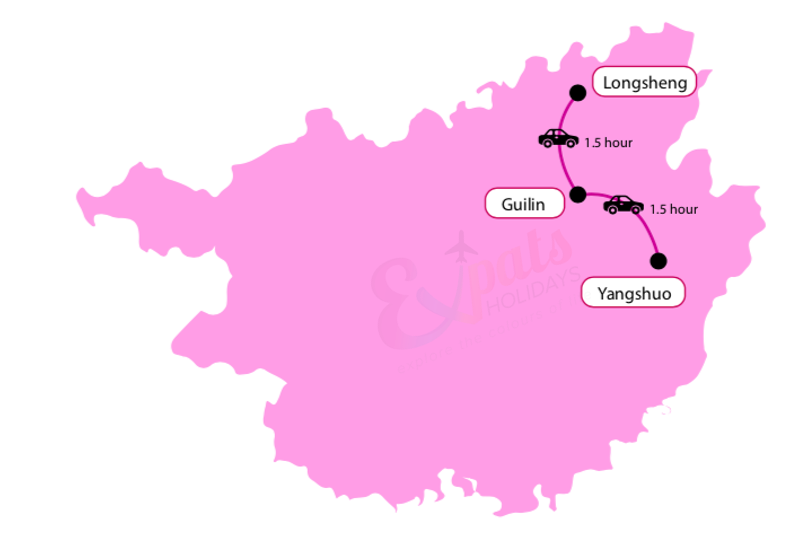 Guilin
Guilin is suitable for almost all kinds of visitors, there is a wide range of hotels from luxury to economical ones. Whether you prefer a quiet environment with river views or the bustle downtown, there will always be a hotel that can meet your needs for sure.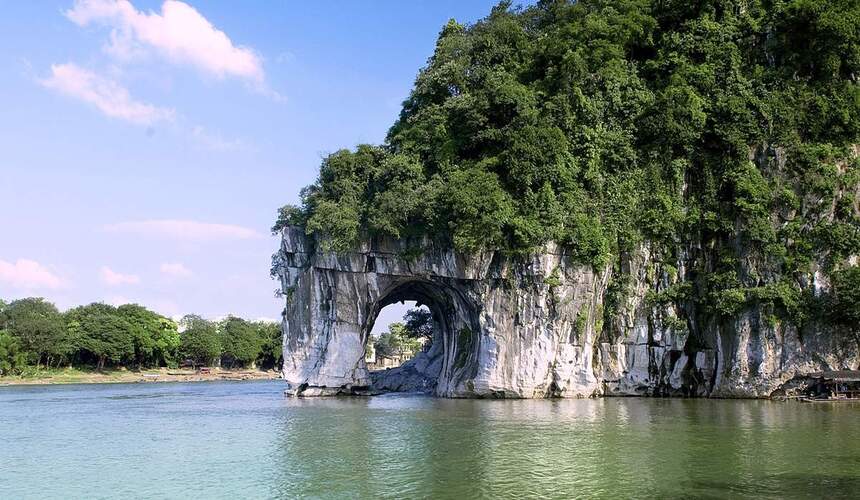 Jolie Vue Boutique Hotel
The hotel is right opposite Elephant Trunk Hill and located by the picturesque Li River. You can see the whole Elephant Mountain scenery while having breakfast, and also the perfect location with walking distance to Elephant Trunks, Pagodas, and Zhengyang Street. Only 8-minute drive to Guilin Railway Station and 35 kilometers to Guilin Liangjiang International Airport.
Address: No. 8 Binjiang Road, Guilin
Expats Holidays clients feedback
"We enjoyed our stay! It was a clean, quiet and comfortable hotel."
" Perfect location and stunning views of Elephant Trunk Hill from the rooftop! Staff was very friendly and helpful."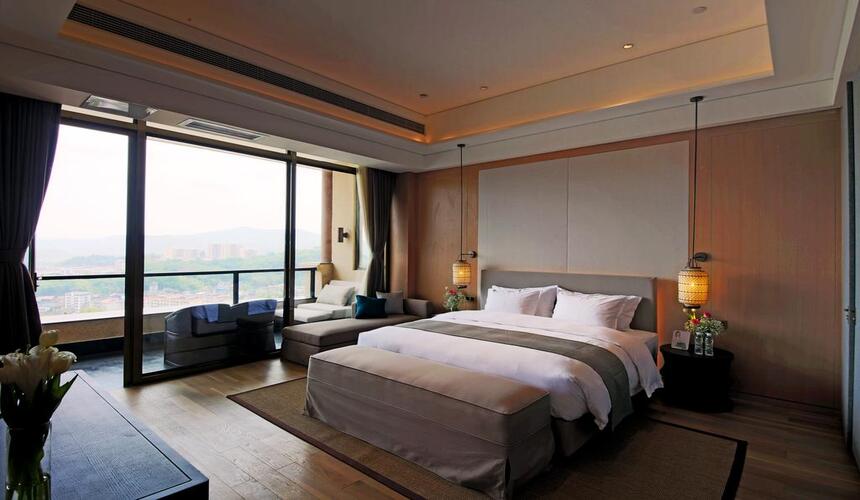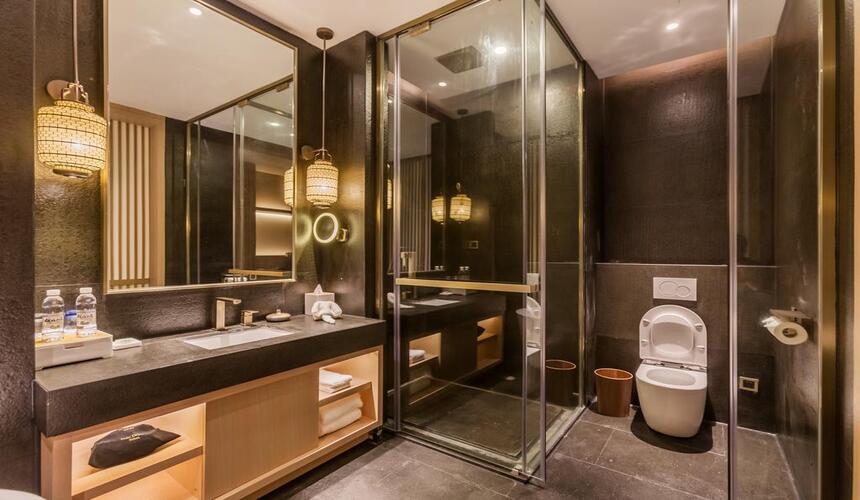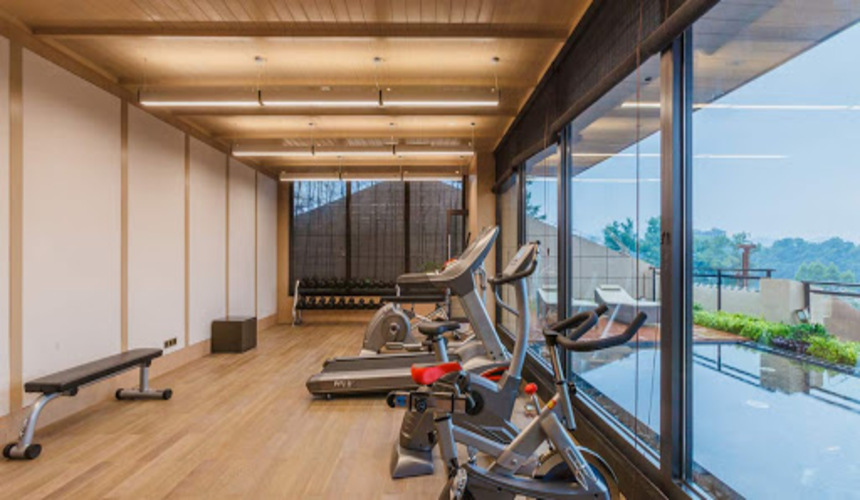 Zen Tea House Seven Stars Park
Positioned along Shijiayuan Road, Zen Tea House Seven Stars Park is a secluded retreat perfect for a holiday stay in the laid-back city. You can enjoy Chinese tea and read a book in the lobby. It takes 15-minute by car to Guilin Railway Station and 1-hour to Liangjiang International Airport.
Address: No. 8, Shijiayuan Road, Qixing District, Guilin, Guangxi, China
Expats Holidays clients feedback
"I liked the design, the hotel is very quiet and cozy."
"The staff was very kind and helpful with everything. The animals living there are also very cute. The atmosphere is very relaxing and the lobby is a nice place to spend some time in the evening."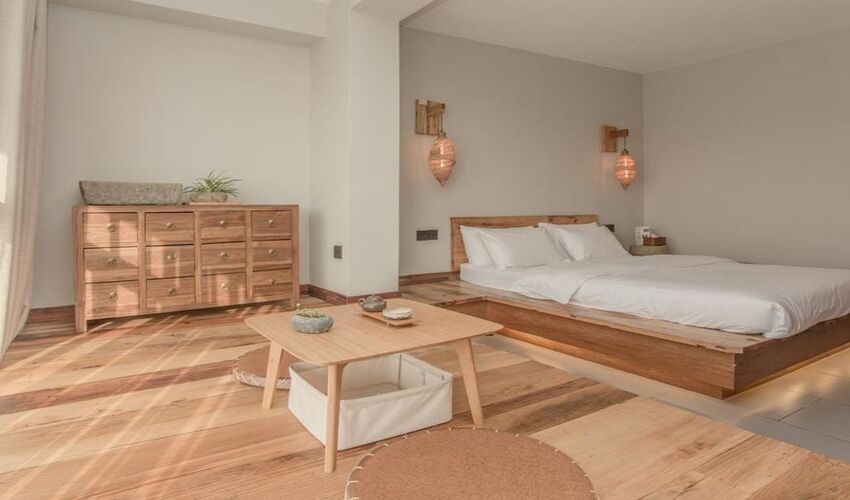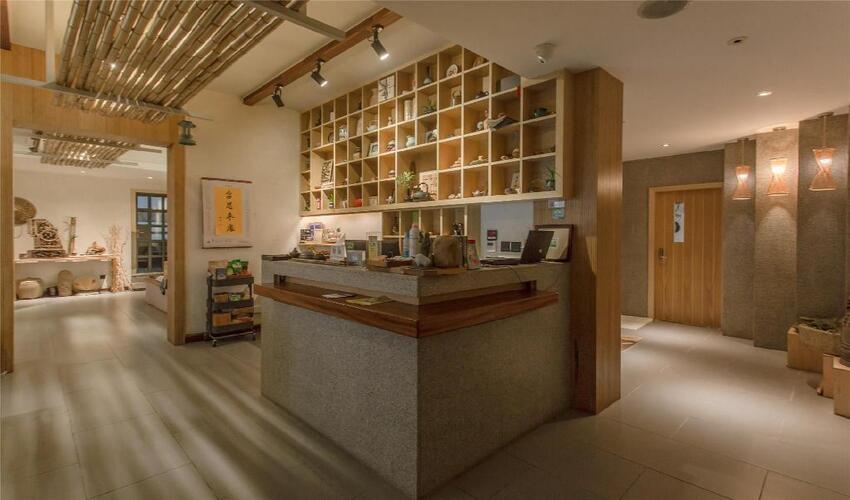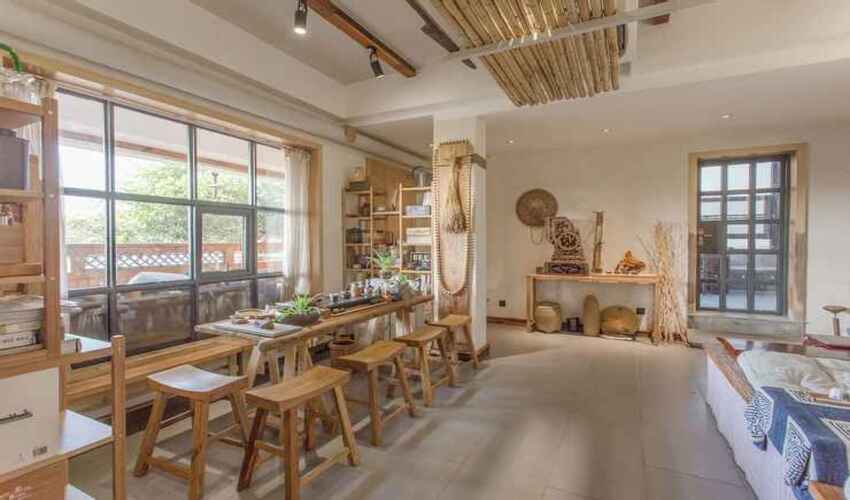 Yangshuo
Yangshuo County, which is located 65 kilometers south of Guilin, is a perfect destination to escape from the hustle and bustle city. According to your preference, you can choose to stay in West Street where you can easy to grab food at night, or the Yulong River with stunning river and mountain views.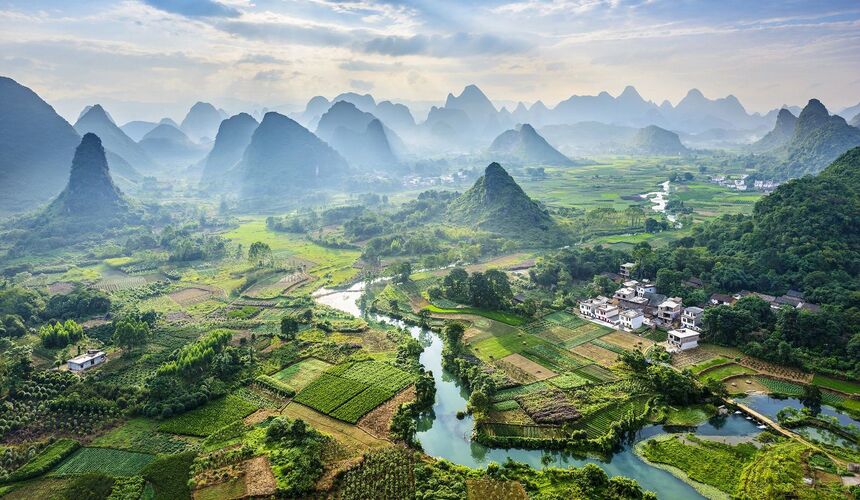 Yangshuo Mountain Nest Boutique Hotel
Each of the eleven rooms in the hotel are unique and decorated in traditional Chinese style with specially selected and hand-crafted wooden furnishings. Rooftop restaurant and coffee bar is the place you can enjoy a stunning sunset and sunrise view.
Address: No.20, Longjiaoshan, Jima Village, 541999 Yangshuo, China
Expats Holidays clients feedback
" Hosts are really nice and willing to help. Rooms are comfortable, bright and typical. Also, the rooftop restaurant is a huge plus."
" The hotel is in traditional Chinese style, clean and stylish. Also the restaurant is good and has nice atmosphere."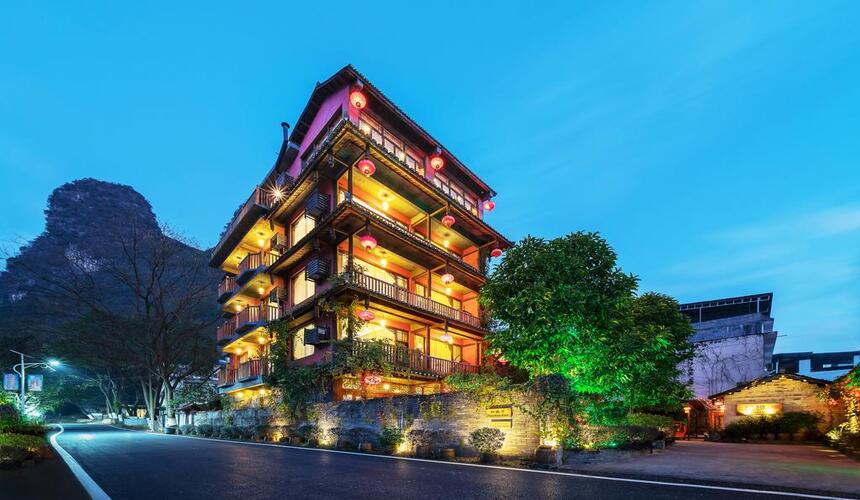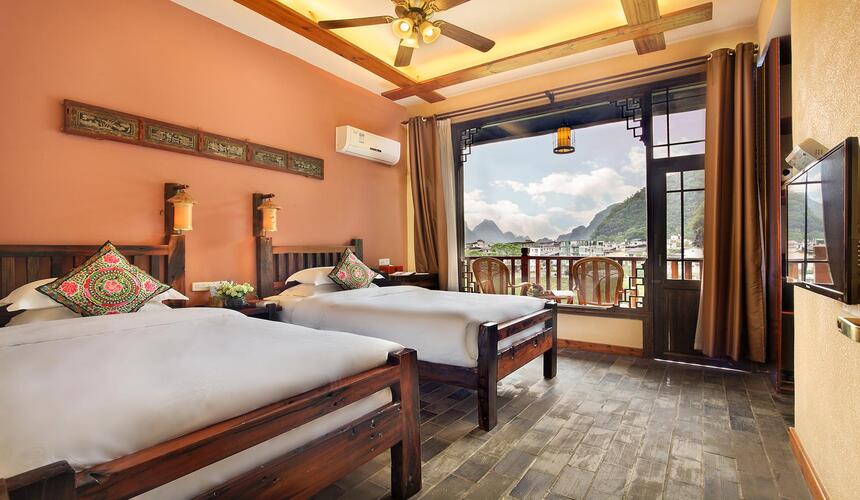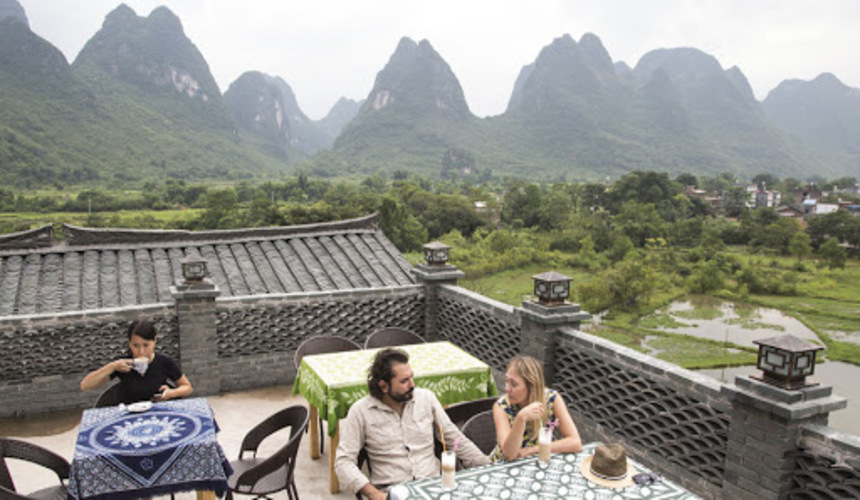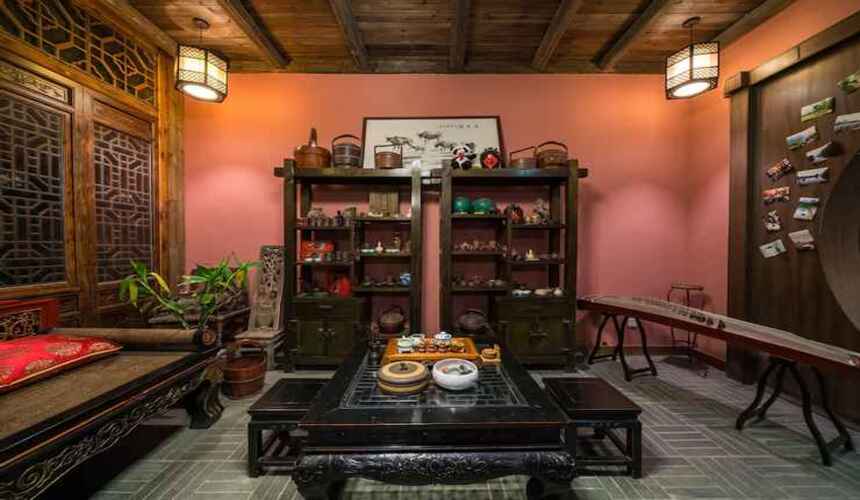 The Giggling Tree
The Giggling Tree has transformed authentic farmhouses into twenty-four comfortable rooms. They strive to create a "home away from home" for guests. It is a family-friendly guesthouse with a swimming pool and playground for kids. As for couples, they can enjoy the countryside of Yangshuo and experience the Chinese culture.
Address: Aishanmen Village 13, 541900 Yangshuo, China
Expats Holidays clients feedback
" Friendly and helpful English speaking staff. Beautiful, relaxing location. Nice outdoor pool and good food and drink options. "
" Absolutely stunning! Our two lively young boys (3 and 7) felt very much at home and that, alongside the space offered in the 'Family Suite' made this by far the most relaxing and 'holiday like' part of our China trip. "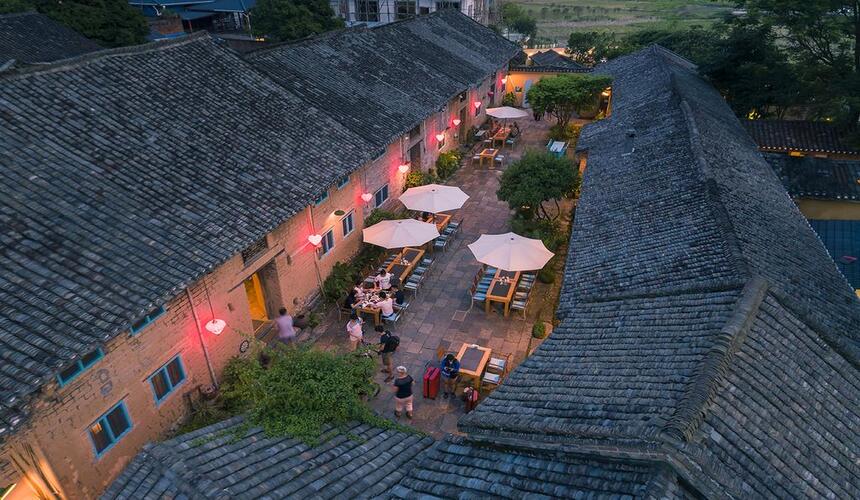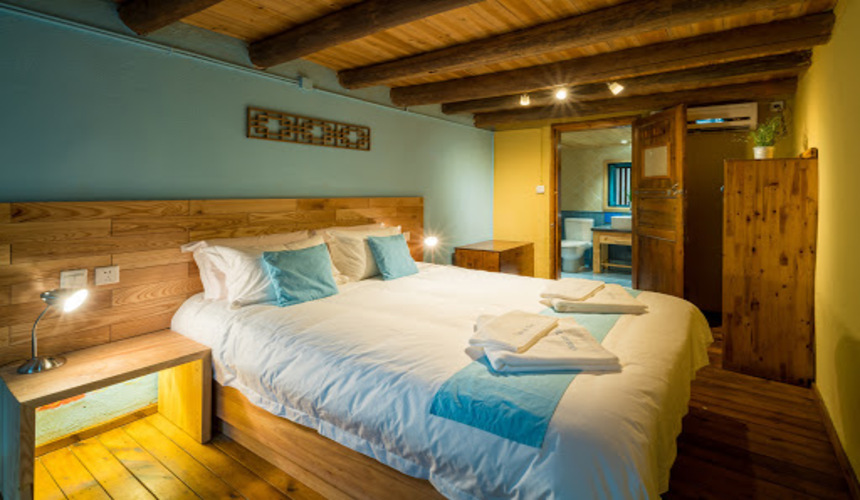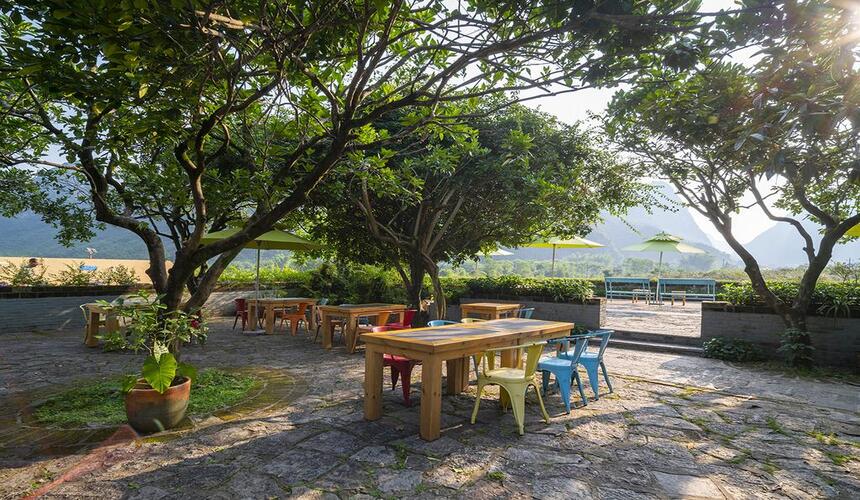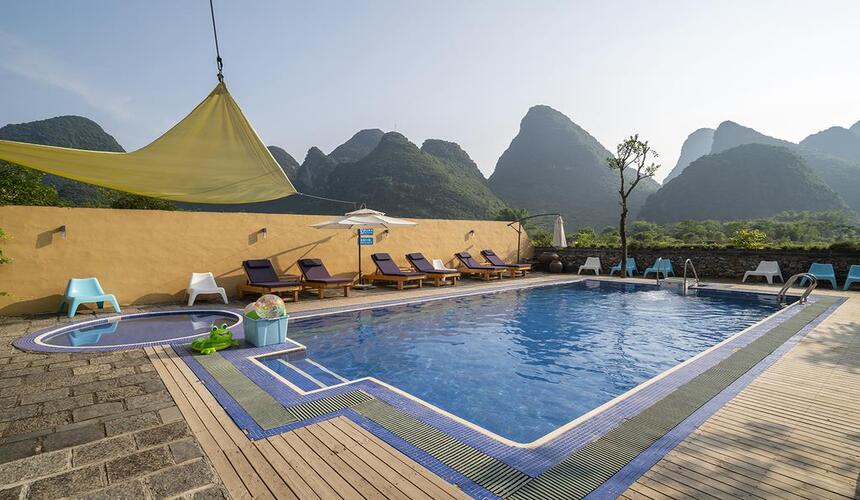 Yangshuo Greenlotus Hotel
Yangshuo Greenlotus Hotel is close to West Street, and you can stroll along the banks of the Li River without leaving the hotel. The facilities include a fitness room, outdoor swimming pool, Chinese restaurant, western restaurant, and bar. If you prefer to stay in a hotel instead of a guesthouse then you may consider Yangshuo Greenlotus Hotel.
Address: No.1 Guanlian Road, Yangshuo, China
Expats Holidays clients feedback
"West Street is the best choice, no more than 5 minutes of walk to West Street, but rooms are small. "
"Short walks to Xi street. Hotel restaurant isn't pricey and has tasty foods. However, it is missing a good coffee shop for the morning."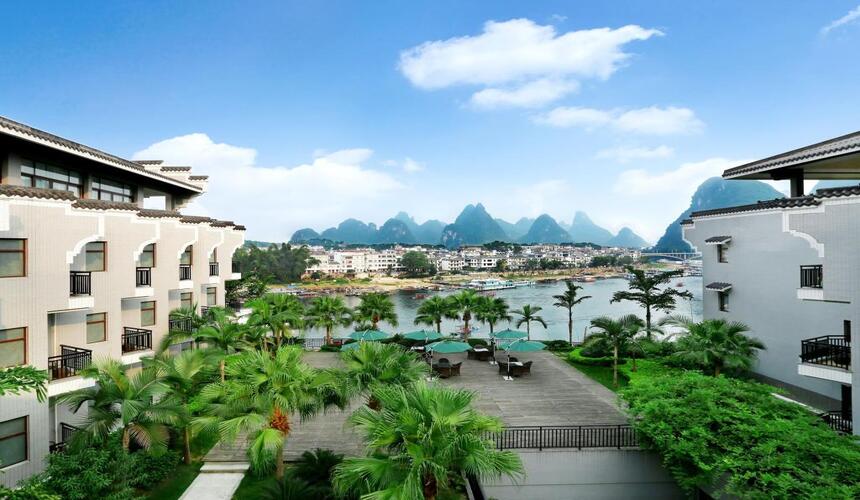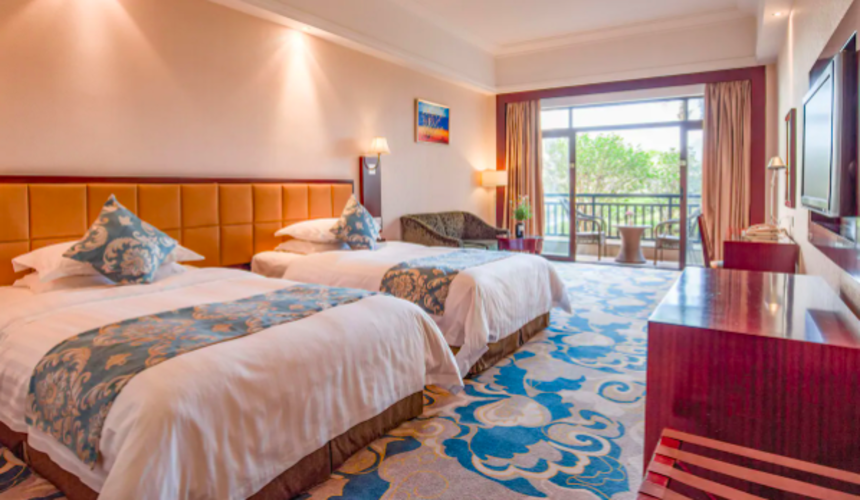 Banyan Tree
If you are looking for a luxury hotel then Yangshuo Banyan Tree Resort can be your top choice. It is located along the Li River with 130 suite rooms and villas, a SPA house, dining areas and other supporting facilities. The hotel harmonizes the nature scenery into the creation of the built environment, providing an atmosphere of peaceful and simplistic traditional Chinese water-ink painting.
Address: No. 168, Zhengdong Street, Fuli Town, Yangshuo County, Guangxi Province, China, 541905
Expats Holidays clients feedback
" The hotel itself is really beautiful and staff was helpful. Breakfast was really good. Room is spacious. "
"Location is little far from city, but the property is worth every penny. Once you're inside, you will love it."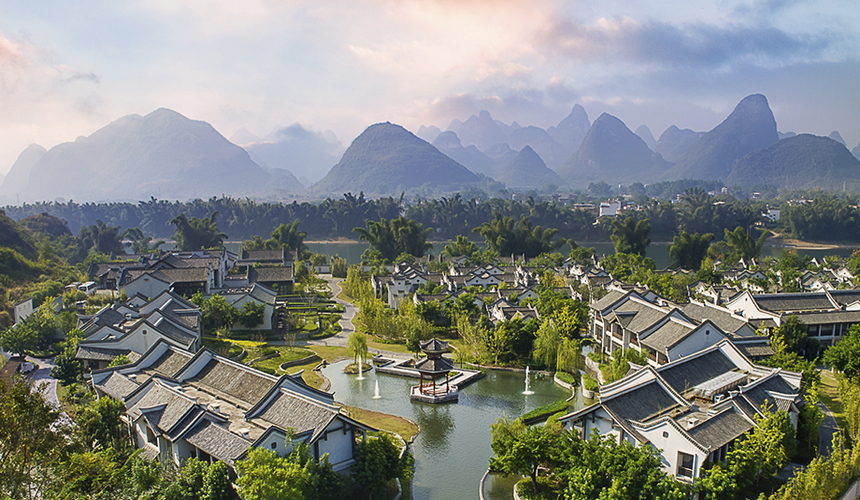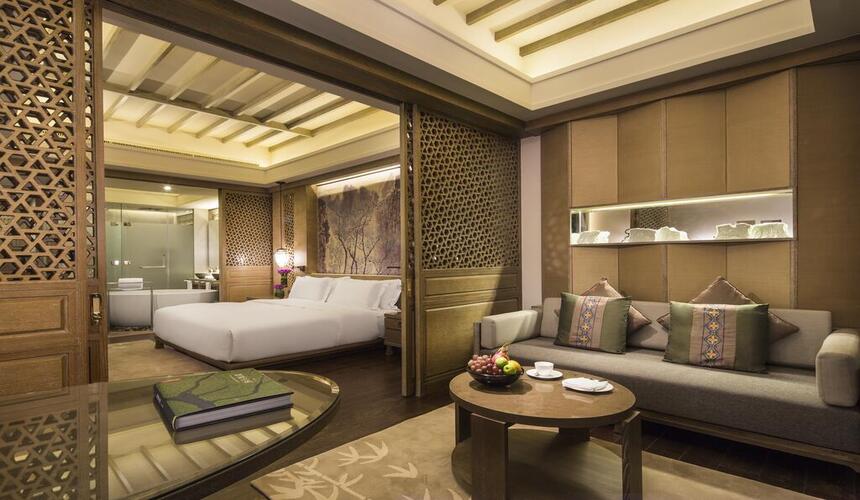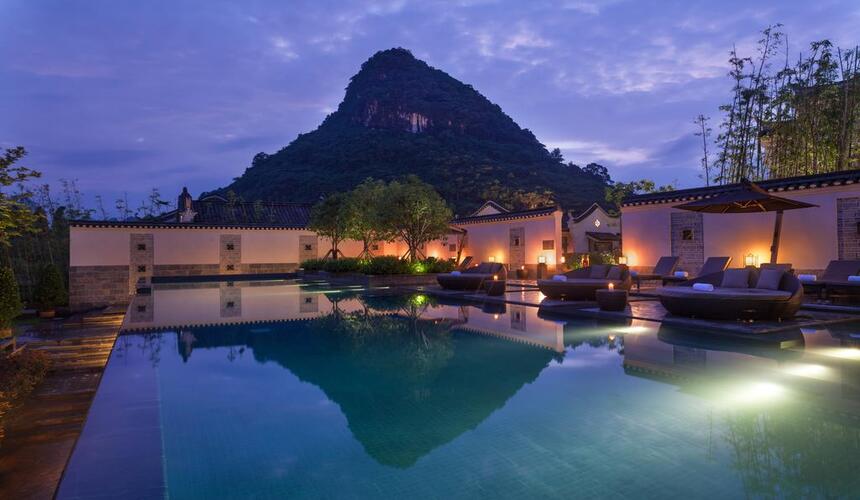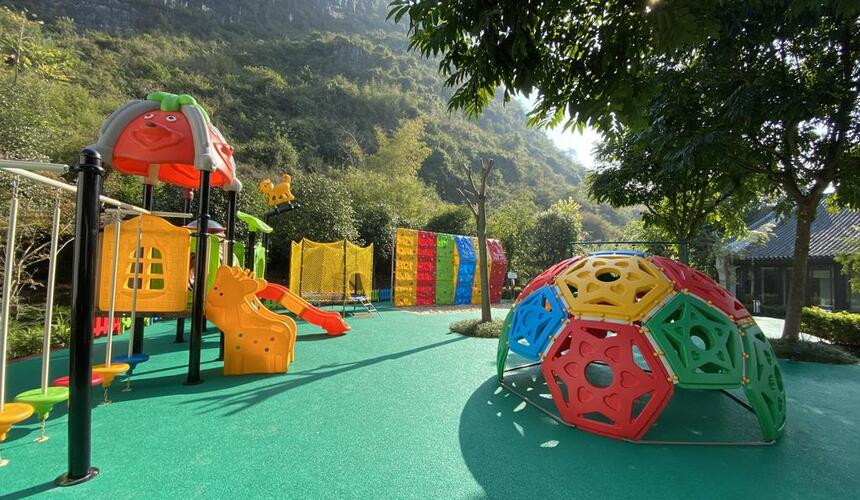 Longsheng
It takes about 1 hour to get to Longsheng from Guilin by car. The accommodation in Longsheng is not as good as in Guilin and Yangshuo. Ping'an area was developed earlier, therefore the hotels in this area have higher standards of service and facilities.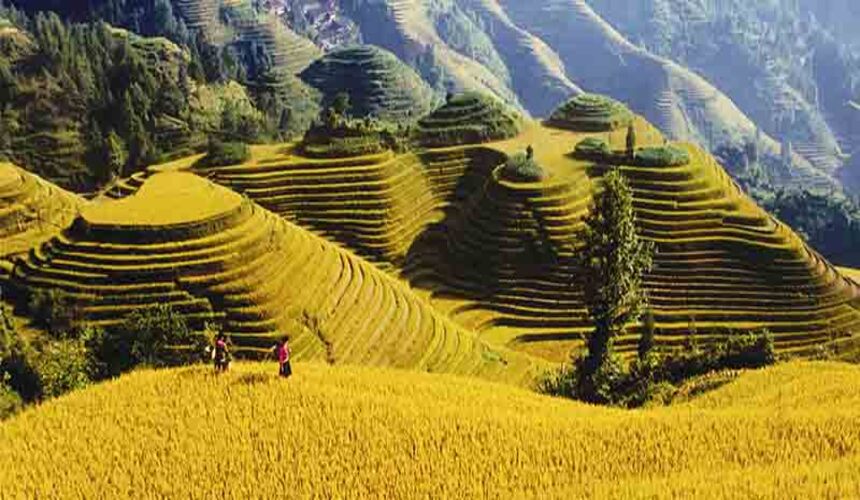 Ping An Hotel
Overlooking magnificent Longsheng rice terraces, Ping An Hotel is a wood construction with an inside full of wooden furniture and Chinese style decorations.
Address: China, Guangxi, Longsheng, Longji Terrace Ping'an Village
Expats Holidays clients feedback
" Staff was nice and helpful even if their English was not so good. "
"The location is superb with a magnificent view. But the air condition was a little bit noisy, so they moved us to other room, even better."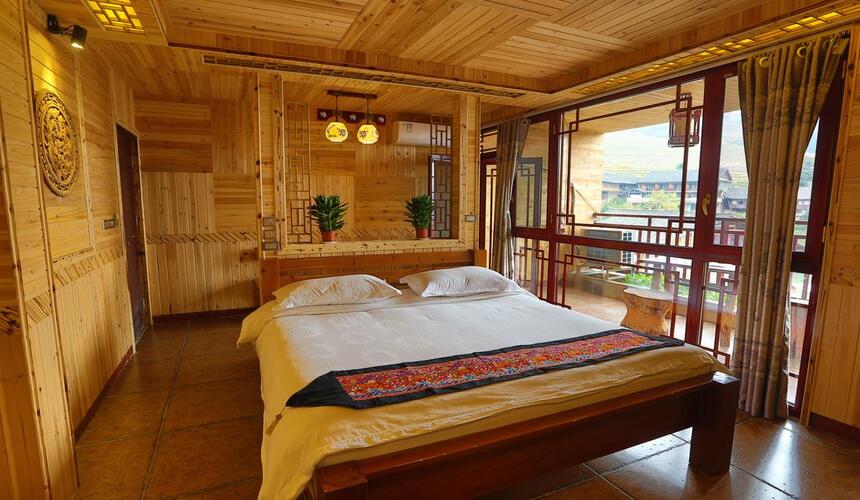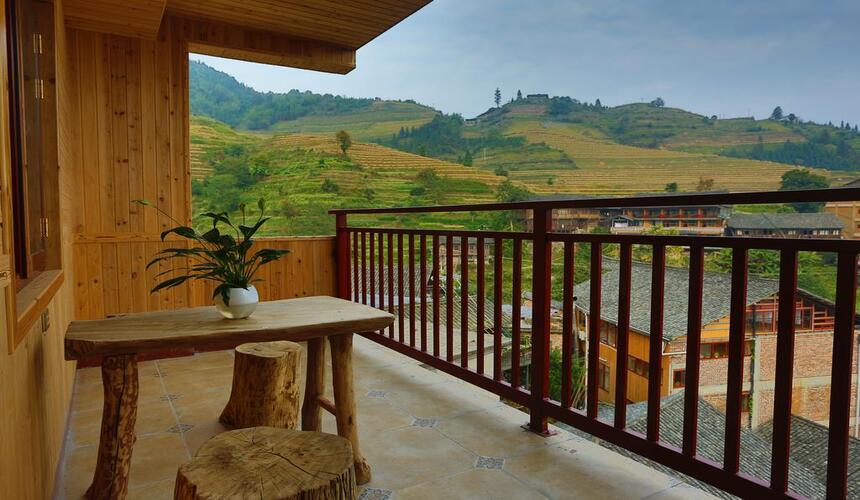 The above-mentioned accommodations don't match your needs? You would like to consider another hotel? Or are you already eager to visit one of them soon? Feel free to chat with our travel consultants, they will help you find an accommodation based on your needs! Click here to book now!