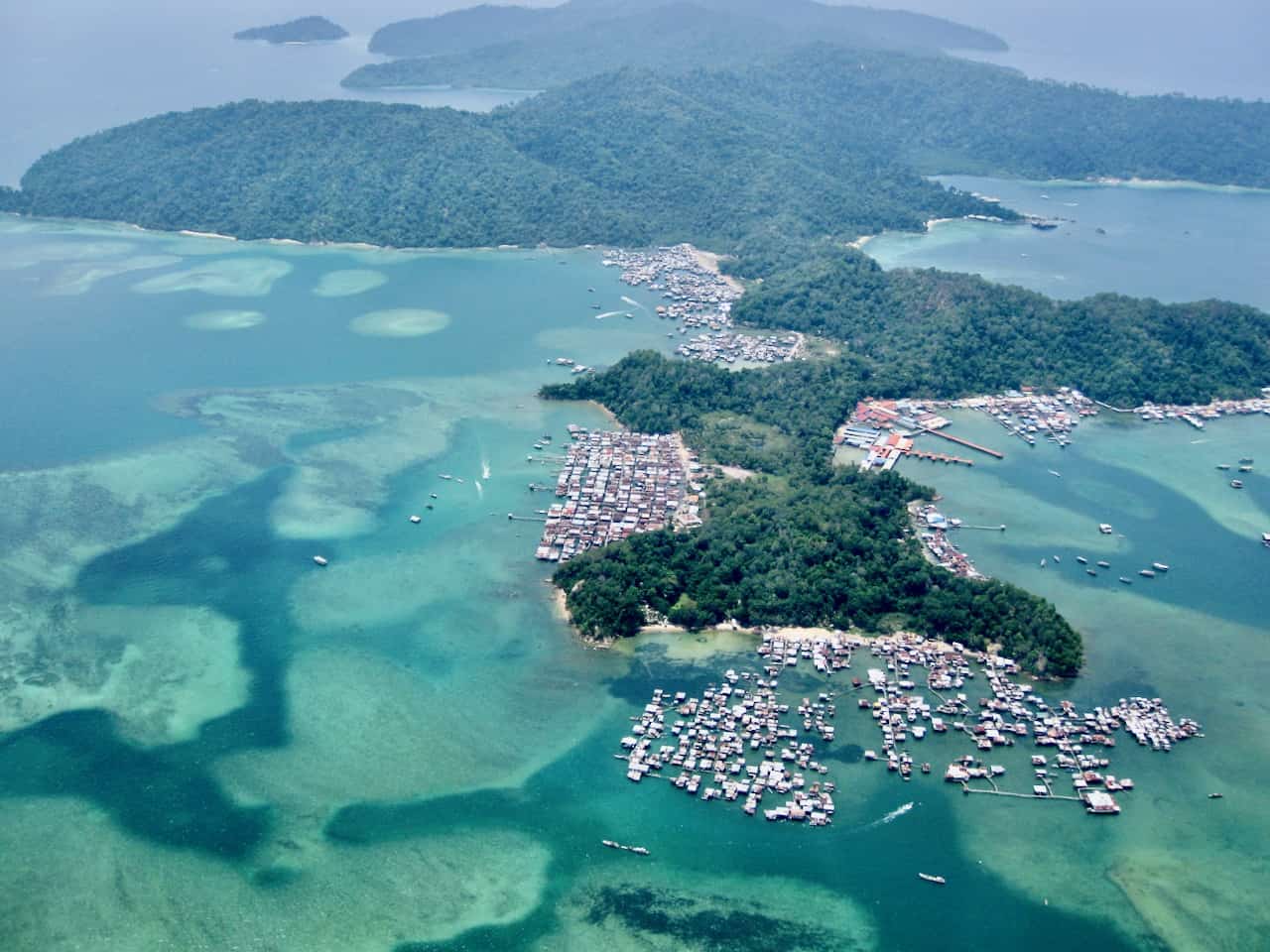 8 Best Things To Do In Kota Kinabalu, Malaysia
Kota Kinabalu is located on the northwest coast of the island of Borneo. It is the capital of the state Sabah – one of two states of East Malaysia. In this busy city, you can enjoy street food and fine dining. There are also many interesting activities and attractions waiting for you to explore.
Admire stunning sunset at the Tanjung Aru Beach
Did you know that sunsets here are often crowned as the best in the world? Thanks to the location of Tanjung Aru Beach itself. It is near the equator without pollution that creates nice weather conditions come up with flaming clouds surrounded by the sunset. Before sunset, you can take a walk along the stalls and buy things such as satay, chicken wings, coconut juice and peanuts.
Enjoy island hopping fun
Tunku Abdul Rahman National Park owns 5 different islands which are not far away from the downtown. You can decide to spend a few days on each island or join a tour to visit a few of them in one day. Gaya Island is covered with dense tropical forests famous for jungle tracking while Sapi Island, Mamutik Island and Manukan Island are nice for enjoying water activities, snorkeling and diving. Sulug Island is the furthest island for visitors who want to escape the crowds.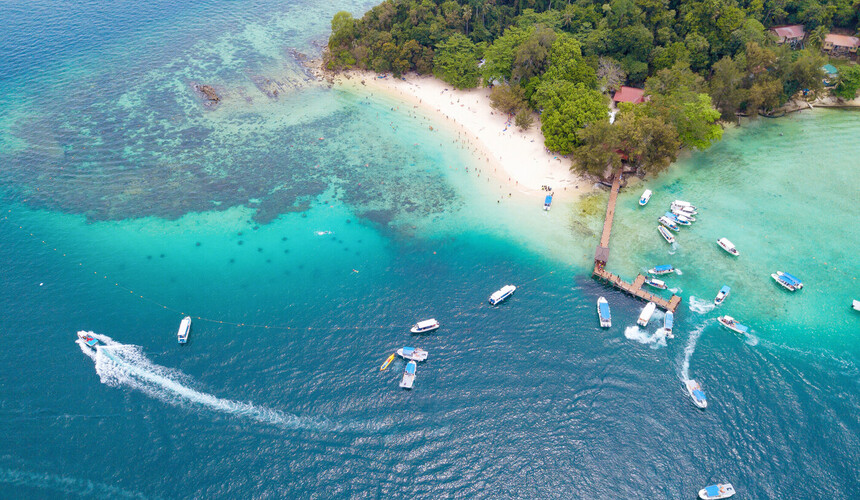 Visit the Kota Kinabalu City Mosque
Kota Kinabalu City Mosque is the second major mosque built in the city. The mosque is well known for its sturdy structure with a high pointed dome as well as four identical slender minarets.' 70% of the mosque's area is surrounded by water, earning it the nickname "the floating mosque".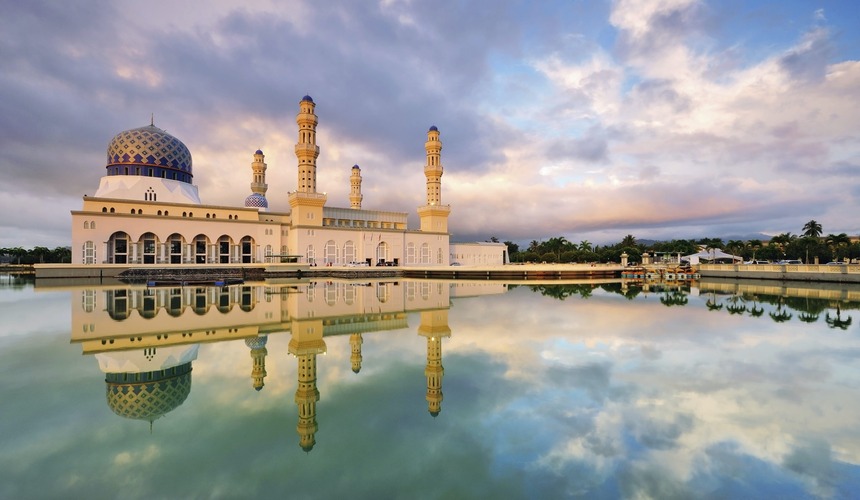 Experience Klias River Cruise
Klias River Cruise is the most popular night tour in Kota Kinabalu. Along the river, you can see the special proboscis monkeys, long-tail macaques, and many other river species. During the dusk, witness hundreds of blinking fire flies lighting the mangrove trees. In the end when you reach the jetty you will be served a scrumptious local dinner.
Hike Mount Kinabalu and Desa Cow Farm
Mount Kinabalu is the highest mountain in Malaysia and many travelers challenge themself hiking to the top. It is also an ideal destination for the whole family. At the feet of Mount Kinabalu, there is a Desa Cow Farm where you can enjoy various activities such as feeding the calves with bottled milk, feeding goats, observing how milk is processed as well as tasting the famous Gelato Ice Cream.
Get aboard the North Borneo Railway
The North Borneo Railway provides nostalgia-loving tourists an opportunity to experience a half-day outing in a retro-styled railway carriage pulled by a classic British-made Vulcan steam locomotive. Soak in the unparalleled views of sprawling paddy fields, stilt village homes, and buffalo sightings along your way.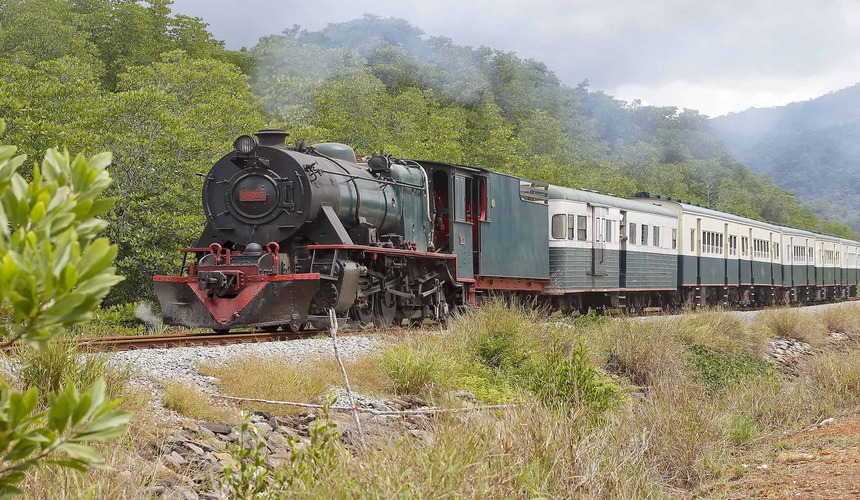 Learn Sabahan ethnic communities in Mari Mari Cultural Village
During the Mari Mari Cultural Village tour you will learn about the different houses which are built by descendants of the tribes they represent. You can experience activities in the Cultural Village such as blowpipe making, tattooing, how to make a fire and even learn more about the beliefs of each group. At the end of the trip, you can also enjoy a short dance recital and dance with them.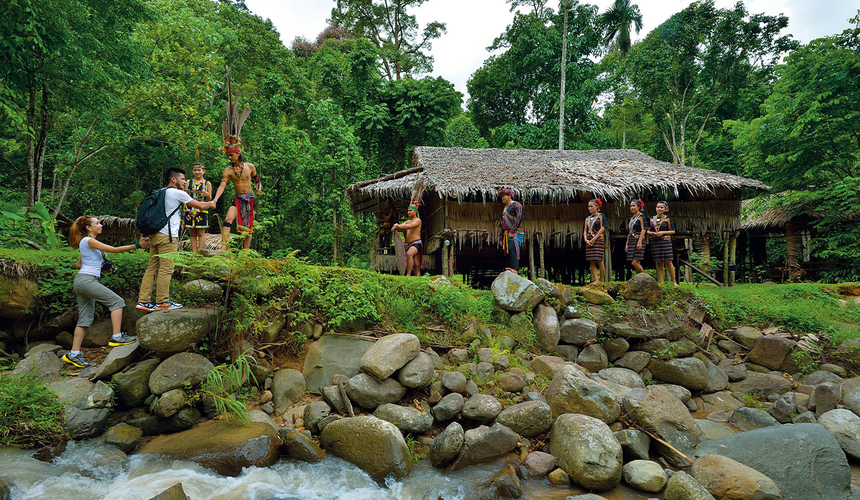 Discover the Kota Kinabalu Wetland Centre
This site covers 24 hectares (60 acres) of mangrove forest and features 1.4km of wooden walkways for you to observers difference species such as birds, crabs, mud lobsters, mudskippers and skinks, etc. There are tours about learning the species and environment provided by the center that you need to book in advance.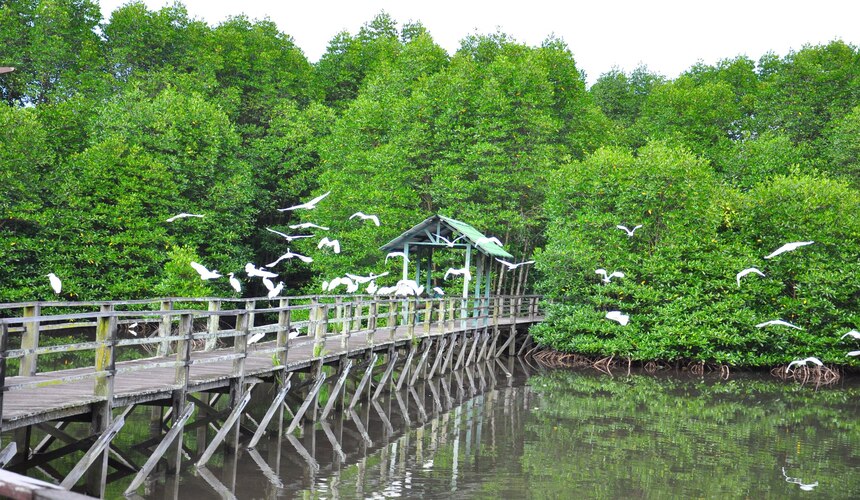 If you want to visit Kota Kinabalu, please feel free to contact our travel consultants to help you plan a wonderful trip!