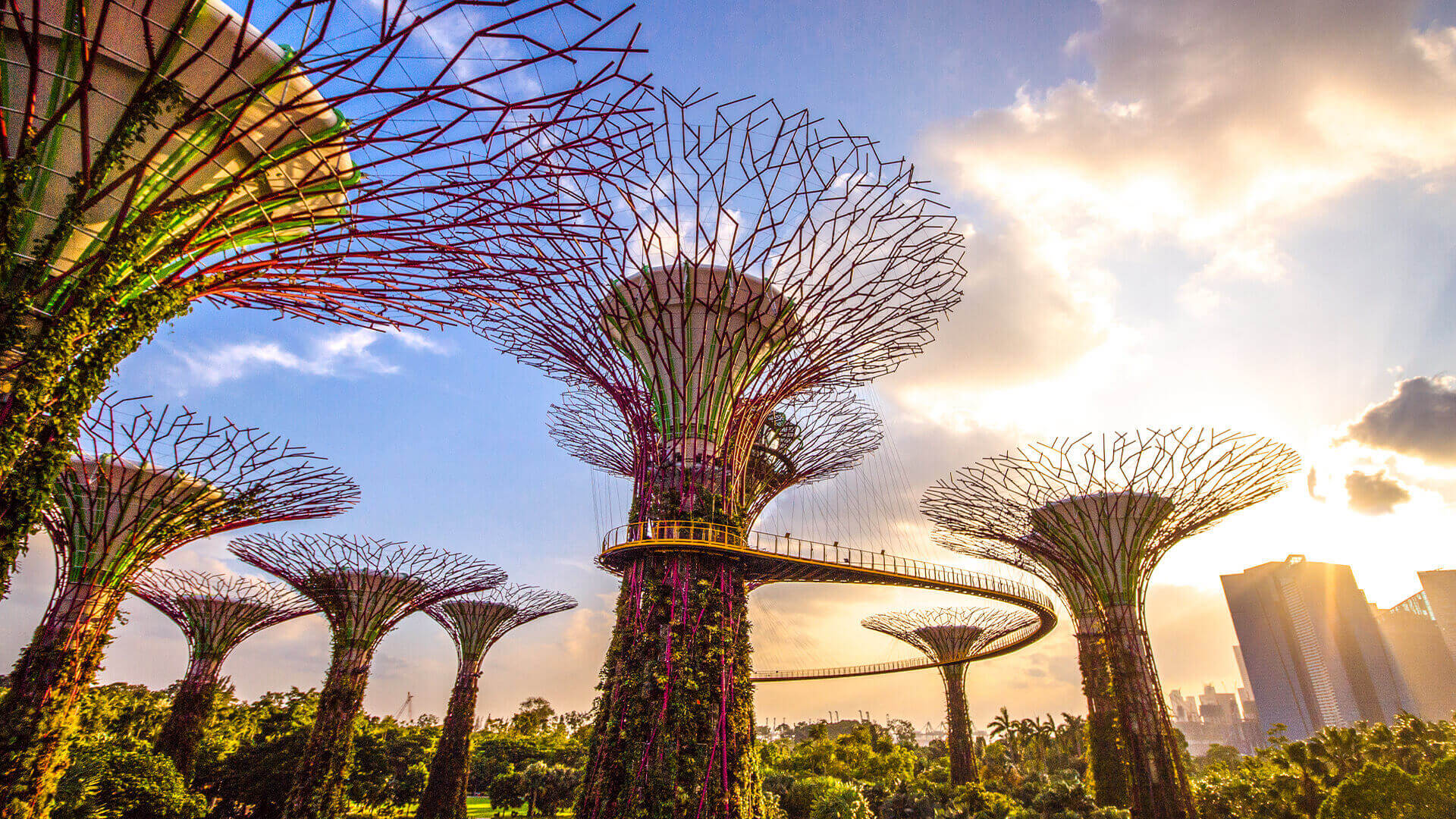 8 Family-friendly destinations to travel in summer!
You make unforgettable memories of all your adventures together on family holidays – you get to spend quality time together. Have you been thinking about taking your family on a well-deserved vacation, but aren't sure where to go? In order to make your decision easier, we've pulled together a list of the best family-friendly destinations. China has many close-to-home destinations as well as exciting overseas destinations like Australia and Singapore.
Melbourne, Australia
Since Australia is the Land Down Under, its seasons are the opposite of those in the Northern Hemisphere. A winter season lasts from June to August, with average temperatures ranging from 11°C (52°F) in the south to 30°C (86°F) in the north. The beaches surrounding Melbourne are breathtaking, and the city has a vibrant cultural vibe. Enjoy a ride on Victoria's most famous steam train through the stunning Dandenong Ranges. From Belgrave, travel down Menzies Creek and into the forests. You can enjoy water activities and walks at Lakeside where you can take a picnic.
A great place to take the kids when visiting Melbourne is Healesville Sanctuary, the home of Australian wildlife in the beautiful Yarra Valley. The sanctuary covers 30 hectares and is home to koalas, kangaroos, emus, and many woodland birds. The Penguin Parade on Phillip Island will be a great experience for your kids if you have the time to attend. Sunset is the perfect time to witness the penguins returning to shore. Located about 15 minutes from the city, Brighton beach features colourful beach boxes. Go swimming, grab some fish 'n chips, and have a picnic. A trip to Sovereign Hill can transport you back to the time of the Goldrush in Ballarat.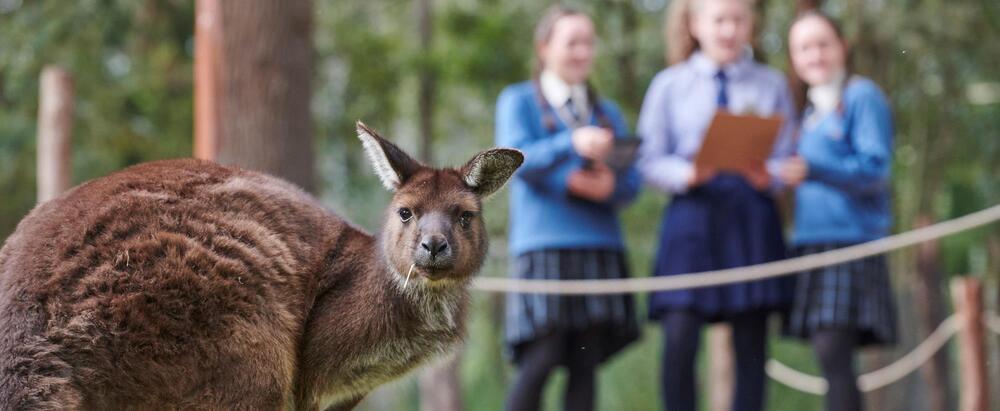 Singapore
Singapore is the perfect playground for families to get out and enjoy the sun year-round. There are many things to do with children in the city, such as visiting farms, skydiving indoors, and immersing in a digital world. Experience adrenaline-pumping rides, interactive shows, and a variety of exciting attractions based on blockbuster movies and television series at famous Universal Studios Singapore.  S.E.A. Aquarium offers a glimpse into the underworld. The marine aquarium features sharks, jellyfish, sting rays and other exotic marine animals up close.
Beyond the flora and fauna of Gardens by the Bay, you'll find architectural marvels that reimagine nature with artistic finesse. Come to Mega Adventure Park if your kids prefer thrilling attractions. Enjoy the rush of adrenaline as you ride the 450m MegaZip, a zipline that feels like you're flying.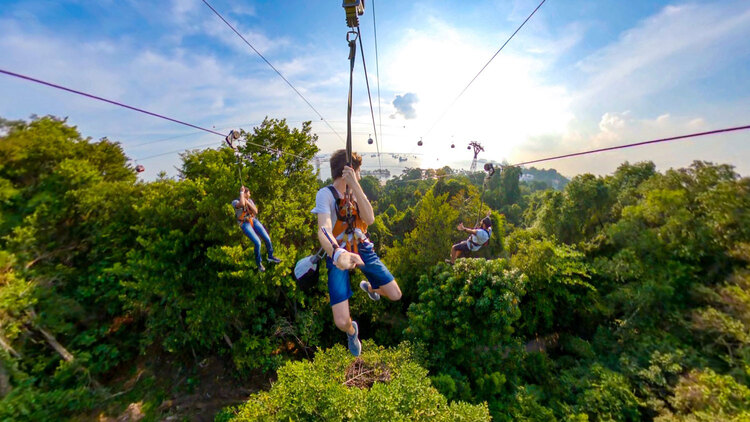 Bali, Indonesia
At least once in your lifetime, you should visit Bali. The place is loved by all nature lovers; a family holiday in Bali is well worth your time and money. Through paddy fields, temples, street dance performances, museums, and paddy fields, Ubud is a condensed Indonesia. The long serene beaches and pristine blue waters of Nusa Lembongan, located near the southeastern shores of Bali, offer a unique rejuvenation for your senses.
Is there anything better than waking up to the sounds of nature? Enjoy a walk through the open zoo where you can interact with a wide variety of animals and birds at Safari and Marine Park, Gianyar. Ubud Monkey Forest is another top Bali's attraction for families. Nature walks and soaking in the serenity of nature are great things to do in this wide stretch of forest that is home to more than 700 monkey species.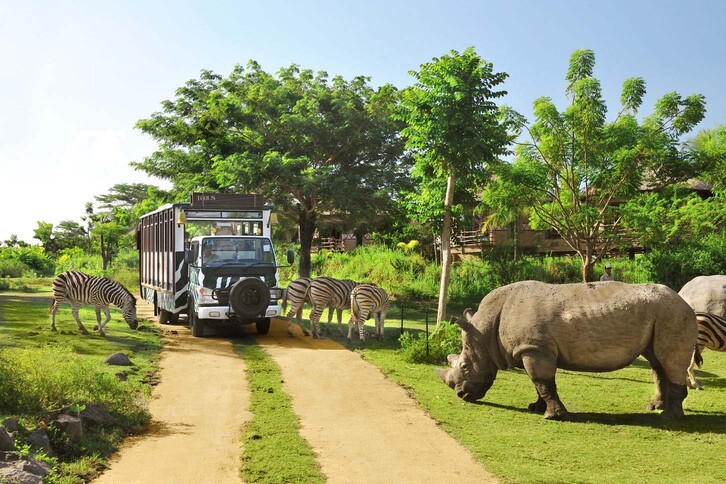 Inner Mongolia, China
If you're not a fan of hot weather, grassland in Inner Mongolia is definitely the place where you can cool down in the summer heat. You will see cattle graze and sheep roam freely while horses run wild with their masters on the plateau grassland. Go on a desert adventure at Resonant Sand Gorge to enjoy camel riding, sand sliding, zip lines etc. This destination is rich in all kinds of natural resources from unique mountain formed by the volcanic eruption to unparalleled forests and lakes.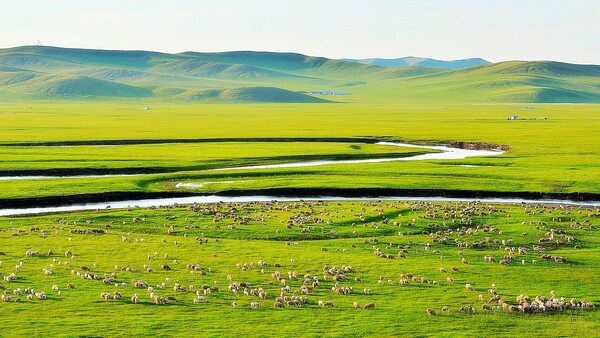 Hanoi, Vietnam
Your children will absolutely love exploring Hanoi with you. You will find plenty of amazing street food, culture, and temples in this beautiful city. Take a few days to visit Halong Bay – a UNESCO World Heritage Site while you are in Hanoi. It is one of Vietnam's most scenic regions. Taking a cruise to Halong Bay with your children is the best way to see the bay. 
Vietnamese food and the Old Quarter are best experienced on a food tour. In an enjoyable, non-intimidating manner, your children will be introduced to new foods. It is fantastic for children to visit the Museum of Ethnology. In the Museum, your family can learn about the various ethnic minority groups in Vietnam. In addition to exploring the full-scale replicas of traditional Vietnamese village houses, we learned a lot about their traditional ways.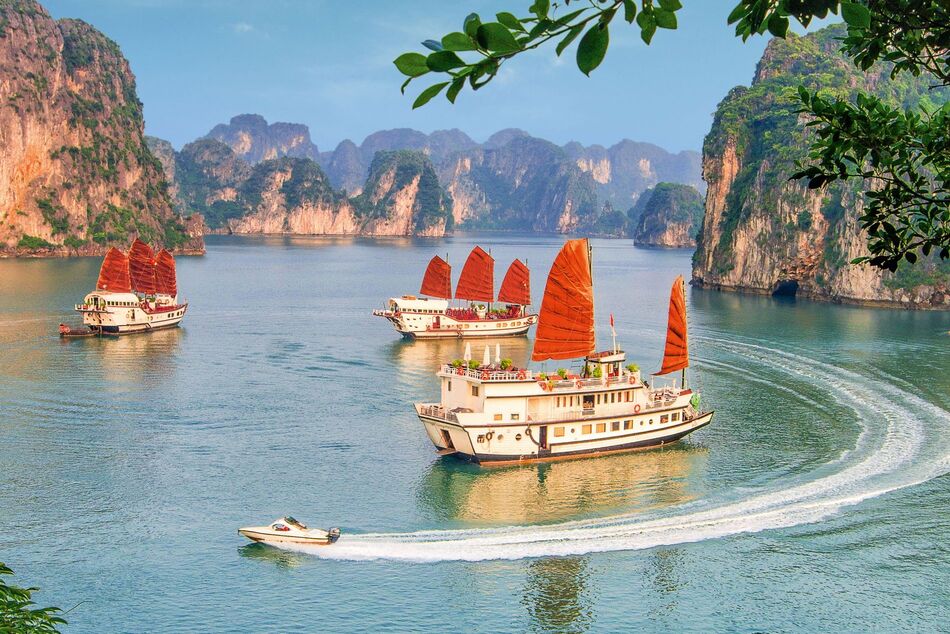 Penang, Malaysia
Although it is mostly known for its mouthwatering street food and historical significance. Also, it's home to a theme park with the world's longest tube slide, a butterfly farm with over 15,000 butterflies, a colorful island with stunning sunsets, and a handful of fun and unique museums where you can spend hours with your children.
ESCAPE Theme Park features over 30 thrilling activities including ziplining, twisting water slides, challenging rope courses, rock climbing, refreshing pools, and more – all in one place. Located 821 meters above Georgetown, Penang Hill offers incredible views of the city. You can take your children on a ride on the iconic Penang Hill Funicular Train, one of the oldest funicular systems in the world!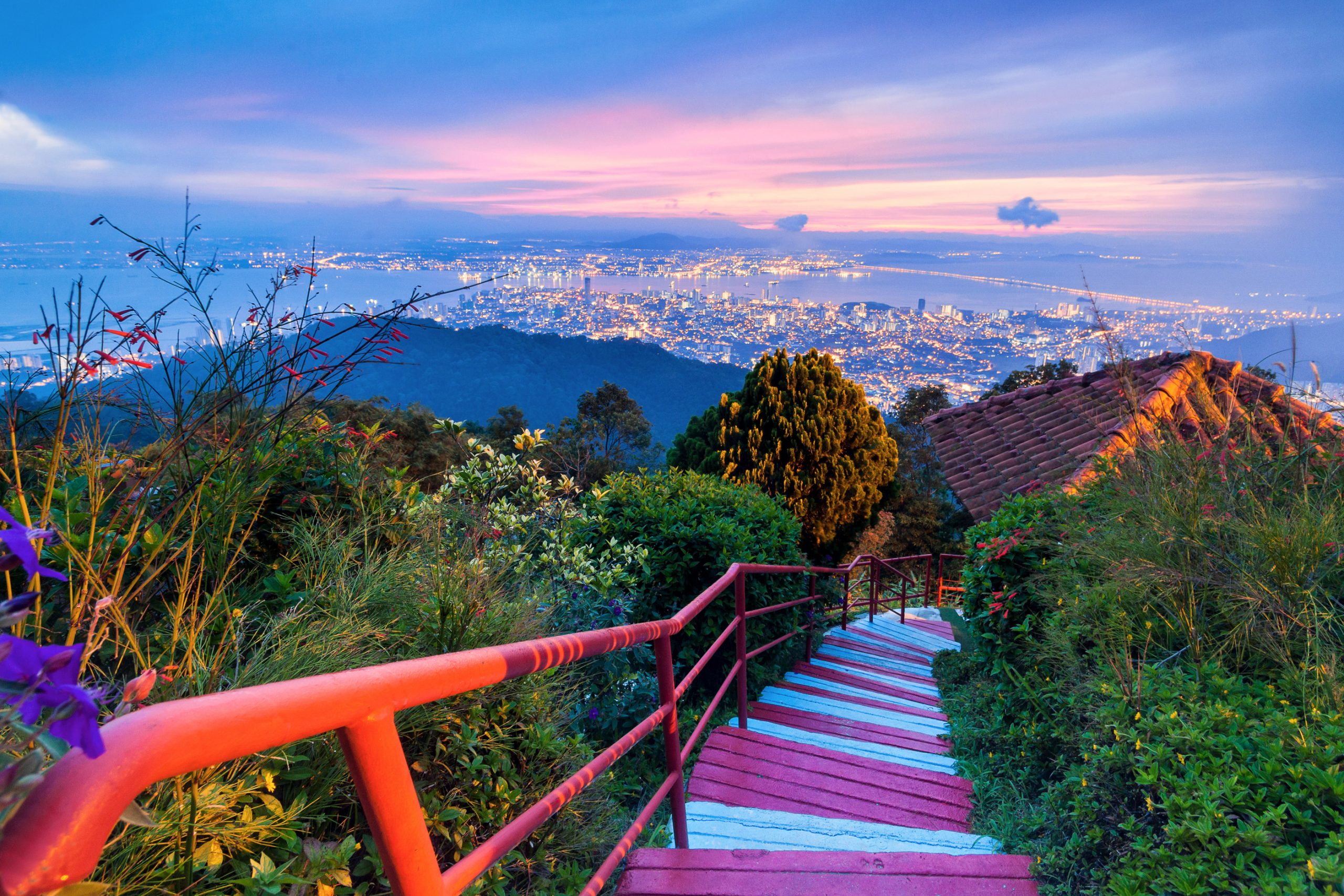 Yunnan, China
With snow-capped mountains, clear blue skies, and plenty of wildlife, Yunnan is a spectacular destination to visit in summer. Lijiang is home to the Jade Dragon Snow Mountain as well as Lijiang Ancient Town that are ripe for exploring. Trek along Tiger Leaping Gorge is hailed as one of the world's best multi-day hiking places. Along your journey you can visit the most remote and one of the real treasures of Yunnan, the Shangri-La, which offers a truly wild escape, where you can get lost among mountains and lakes.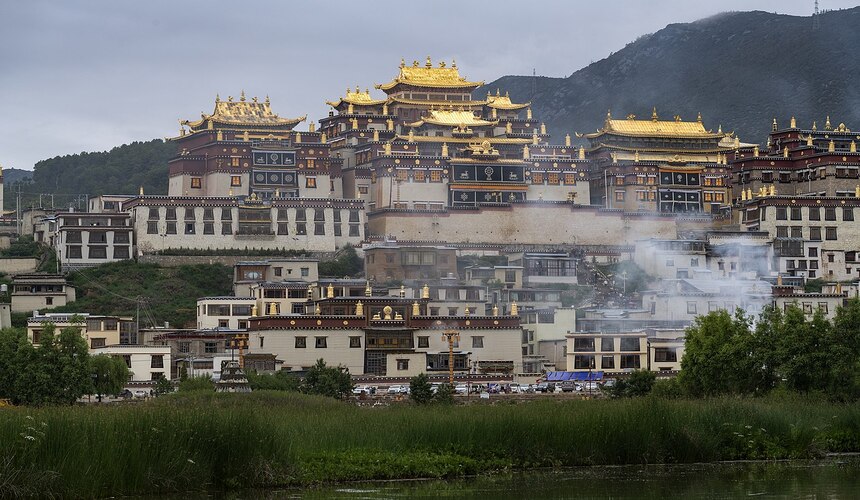 Chiang Mai, Thailand
A highlight of many Thailand travel itineraries is Chiang Mai, the capital of Northern Thailand. A trip to Chiang Mai wouldn't be complete without visiting some temples! They are everywhere, so take a stroll around town and stop in one to enjoy the stunning architecture and peaceful atmosphere. It is unlikely that you will want to visit them all with kids in tow, but Wat Chedi Luang is the one you need to see.
At Elephant Poo Poo Paper Park, you can learn how to make paper from elephant poo and make your own sheets of paper, bookmarks, diaries, etc. The highest mountain in Thailand, Doi Inthanon National Park, stands at 2,565 metres (8,415 feet) above sea level. The park is home to more bird species than anywhere else in Thailand. It is considered one of the most interesting day trips from Chiang Mai with kids. Another activity that you should not miss is the Chiang Mai Night Safari. You can watch dancing performances each night or get close to some of the animals at the nightly shows.

For more travel inspiration and more details about your family trip, talk to our travel consultants right ahead!