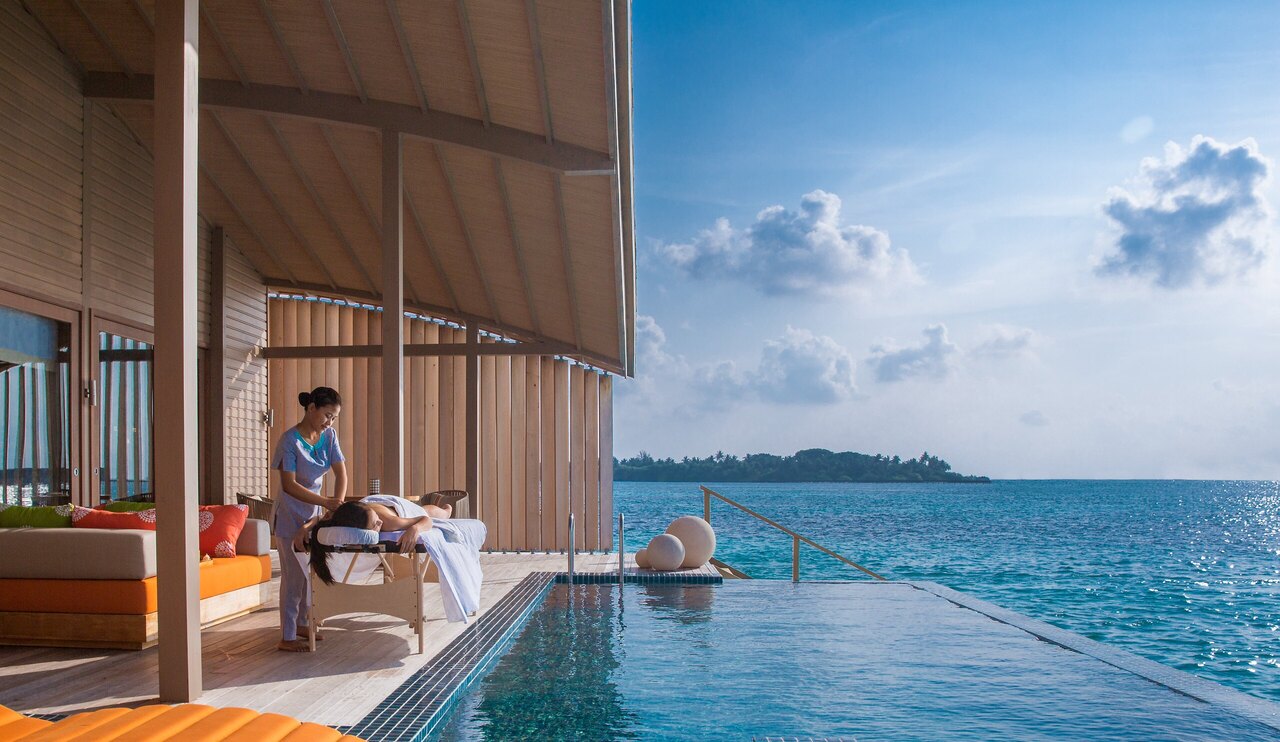 9 Club Med All-inclusive Resorts for Beach Vacation
Escape to exotic destinations with luxury accommodations, dining, wellness, adventure, and beaches in Club Med to elevate your getaways. Kids can participate in children's activities while parents relax poolside or spa. Club Med offers a unique experience for the whole family. We have compiled a list of 9 club med all-inclusive resorts for you to choose from!
Indonesia
Club Med Bali
Among lily ponds and palm trees, Club Med Bali is an exotic retreat inspired by traditional Balinese design. Located on a golden beach, this harmonious all-inclusive resort is the perfect place to relax and explore Bali. Take part in exciting excursions to temples, jungles, and volcanoes and experience Bali's traditional activities. Watch your children develop new skills on the water or on the flying trapeze. Enjoy spa and zen area for adults only to rejuvenate your body and mind. Then you can savor local delicacies and exciting new flavors at our Balinese restaurants.
Key features
4 pools including a Zen Area for Adults only, endless beaches and a wide range of water sports for all ages.

Support small farms to offer you healthy, fresh and sustainable local products grown in agro-ecology.

Family "Big Snack": Family can enjoy snacks, pancake parties, baking workshops, or picnics together.

Creative workshops for older children, baby gym (starting from 2 years), early learning including painting and music games  (starting from 4 months), and walking tour to explore hidden wonders of nature (starting from 4 months).

Spend your holiday discovering Padel activity, a mix of tennis, squash and pelota.

Enjoy signature Balinese dishes, themed workshops, Balinese massage classes and dancing performances.
Club Med Bintan Island
Club Med Bintan Island offers a holistic wellness holiday for the whole family. This all-inclusive fitness and wellness retreat in Indonesia features a healthy menu of fitness activities, outdoor pursuits, and nutritional cuisine that will leave you feeling refreshed and rejuvenated. Relax with yoga by the beach with fresh pressed juices, or play 18 holes on the renowned Ria Bintan Golf course. Relax in the beachside swimming pool and enjoy the view of the South China Sea.
Key features
A serene setting to discover Yoga.

A five-minute walk away to Ria Bintan Golf course.

A sanctuary for turtles: resort protects the breeding grounds of these endangered species.

Offering a holistic beauty concept, the CSpa creates unique well-being experiences that bring harmony to the mind and the body.

Club Med Baby Welcome Kit: equipped with everything necessary for the wellbeing of your little one. You can reserved in advance without additional costs, childcare material for children aged from 0 to 23 months.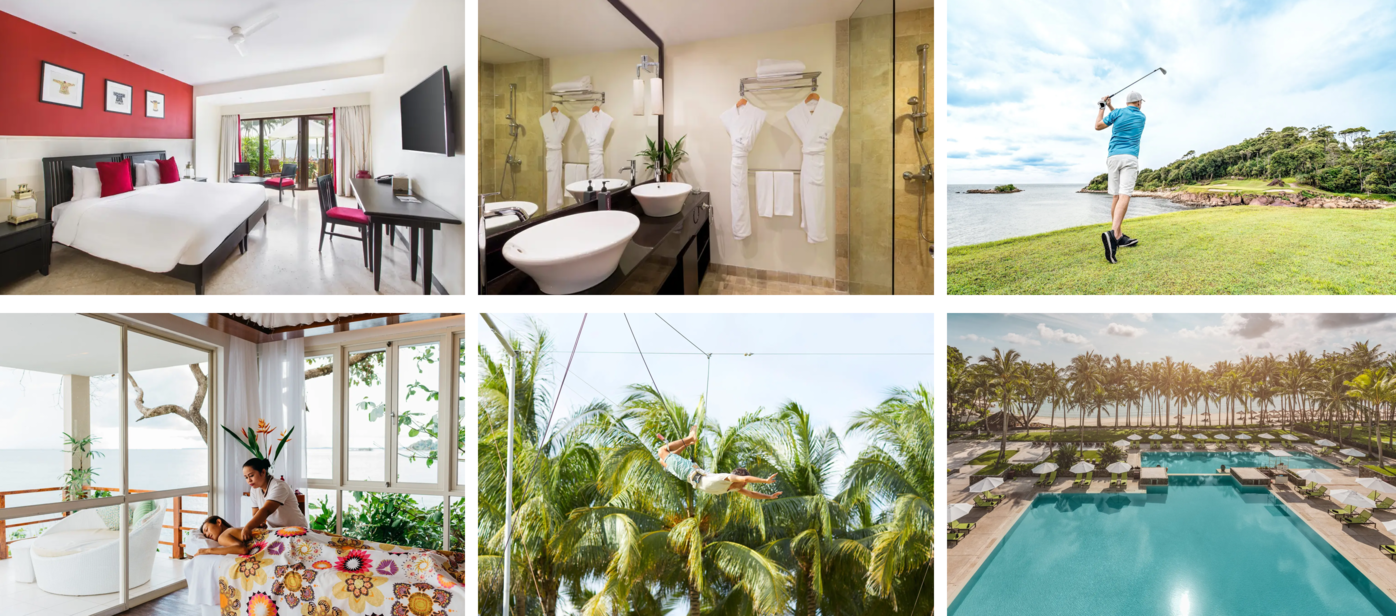 Maldives
Club Med Finolhu Villas
Located in the Maldives, the Club Med resort is the heaven on earth with fine white sand and crystal clear, turquoise waters. You can choose between overwater eco-luxury bungalows with direct access to the sea, or eco-luxury beach villas with private seafronts. Featuring a private butler, a pool, and breathtaking sunsets, Maldives villas offer every luxury you could ever want. An open bar, delicious gourmet cuisine, and unlimited watersports and activities are all included.
Key features
Scuba diving activity is available directly from the Finolhu Villas.

Tackle every wave as you stand on your board.(from May 1st till October 31st)

Cinq Mondes uses natural active ingredients and biotechnology to create treatments that combine unique textures with results. In the Cinq Mondes Spa, you'll find turquoise seawater beneath your feet.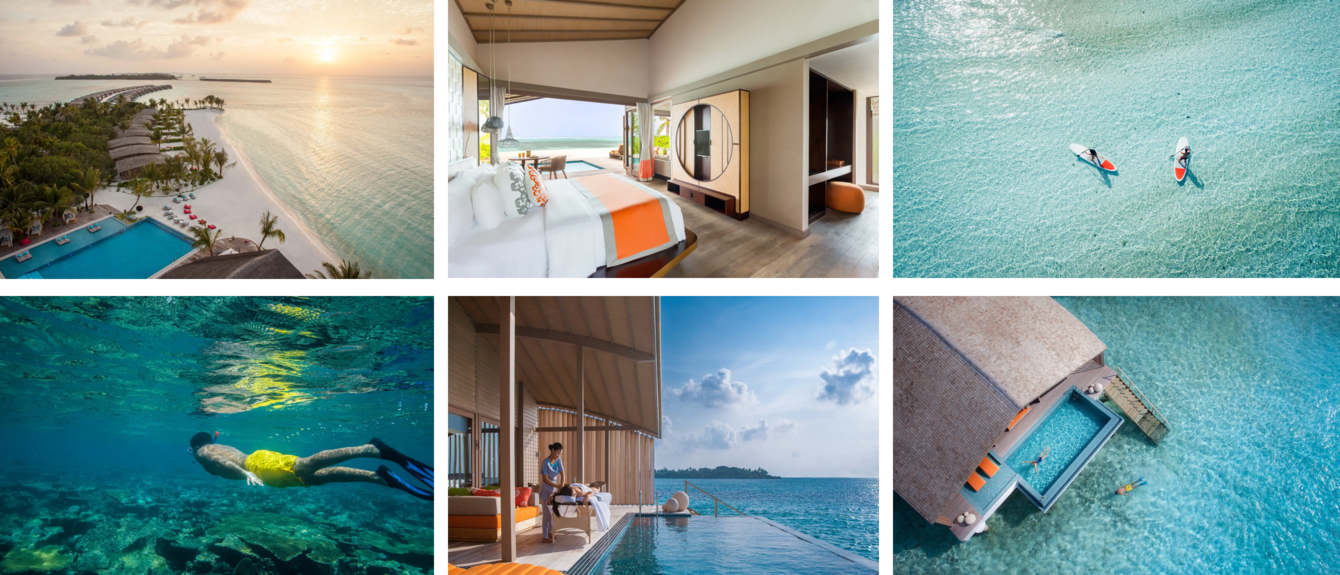 Club Med Kani
Club Med Kani is located on a private atoll in the Maldives, surrounded by a tranquil turquoise lagoon. Take a swim with manta rays, dine on local seafood, and enjoy endless adventures like sailing, beach meditation, and flying trapeze. Watch the kids surf, snorkel, and help to care for the coral reef while you relax with a cocktail. We offer a variety of beautiful beach bungalows, perfect for families, or luxurious overwater suites in our Exclusive Collection area. Champagne is served every day from 6 p.m.
Key features
Scuba diving into a fascinating new sea world.

ackle every wave as you stand on your board.

Mini Club Med + activities including Super pilot, Zen tales, Ninja bootcamp, Nature detective, Hero's parade.

Family activities including family show time, water-polo, family tournaments & games, family water fun, sailing.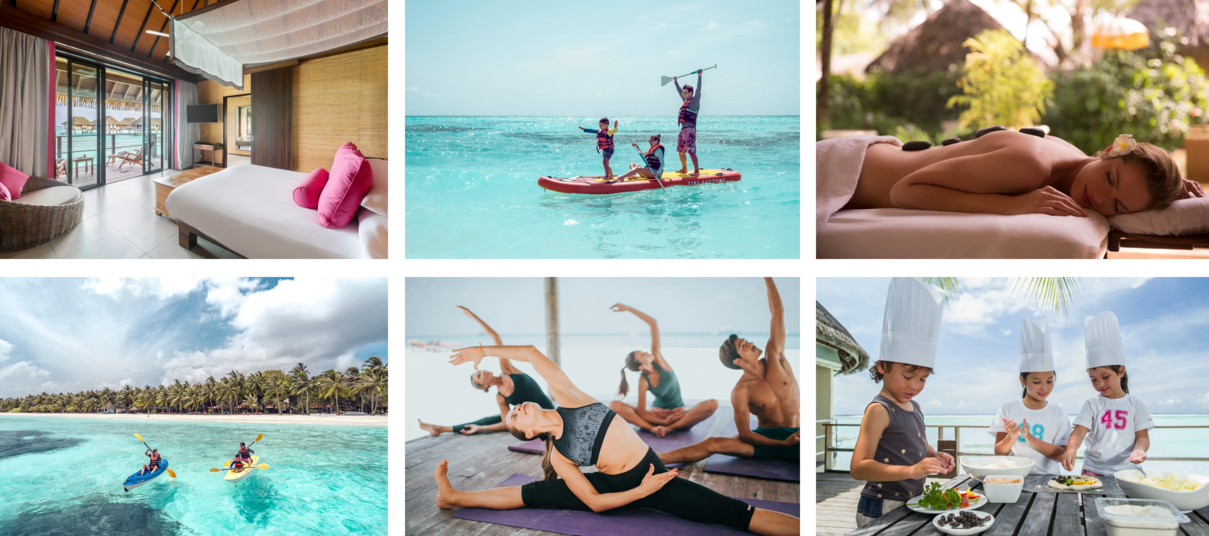 Mauritius
La Pointe aux Canonniers
On the shores of Grand Bay, Club Med La Pointe aux Canonniers lies along a white sand beach. The iconic family all-inclusive hotel in Mauritius offers traditional thatched roofs and airy open spaces in an authentic Mauritian style. Water jets, fountains, sprinklers, and fountains will make the splash zone a favorite among the kids. The oceanfront Zen Zone pool and bar is a great place for couples and parents to relax. Afterwards, return to shore for gourmet island cuisine and rum cocktails after water skiing, wakeboarding, sailing, and paddleboarding.
Key features
Kids paradise with childcare and fun activities for all ages.

Snacks, pancake parties, baking workshops or picnics for whole family.

At Baby Club Med for baby from 4 to 23 months old will be in a loving and stimulating environment.

Enjoy activities such as Cinq Mondes Spa, Scuba diving (May and October), waterski & wakeboard, golf, tennis, sailing and archery.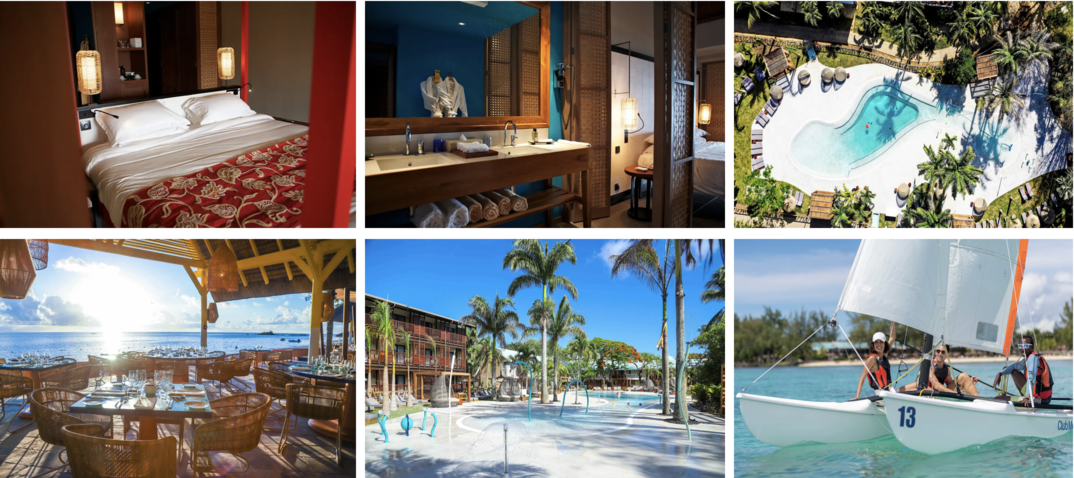 La Plantation d'Albion Club Med
An all-inclusive luxury resort on the west coast of Mauritius, Club Med La Plantation d'Albion offers turquoise seas and palm-shaded coral sands. At our dedicated kids clubs, kids can explore our tropical island and experience our flying trapeze, while adults can soak up the sun in our adults-only zen pool. Sailing lessons are included in our package. Gourmet cuisine, tropical fruits, and fresh seafood are on the menu.
Key features
Enjoy activities such as Club Med Spa by Cinq Mondes, golf, scuba diving, trapeze & circus, yoga by Heberson, sailing and cardio-training.

Resort offer a variety of activities for children as young as 2 years old at Petit Club Med. They find happiness on the ocean waves from 8 years of age and feel like they have grown wings at Mini Club Med. At Junior Club Med, young G.Ms take to the water in kayaks and catamarans.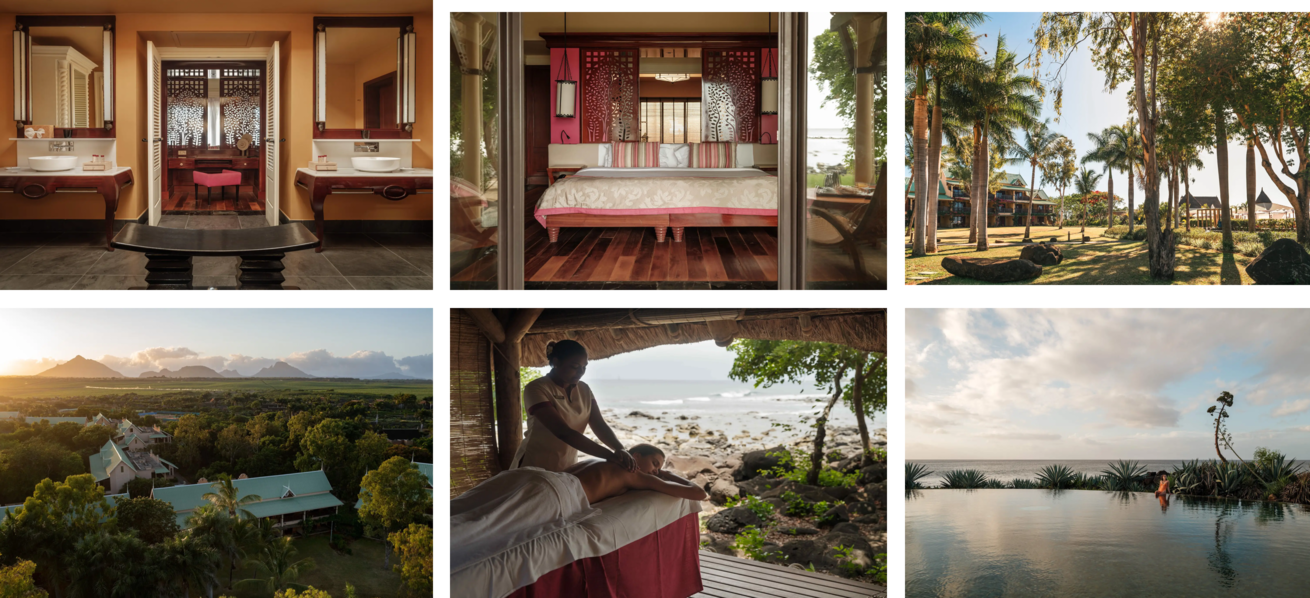 China
Club Med Joyview Beidaihe Golden Coast
The Club Med Joyview Beidaihe is located in the authentic natural destination of Beidaihe Golden Coast, Hebei Province. Situated in one of the most beautiful coasts in China along 28km seashore with clear seawater and glittering sand. The resort offers hassle-free service and a relaxed ambiance, complemented with extensive activities which make this place a great natural destination for a city escape.
Key features
Two to three hours drive from Beijing

The only Club Med with a hot spring

In summer they hold some special activities in the pool.

A quest game for the family to learn and have fun on various topics like environmental protection, precision, Chinese culture, etc.

Experience activities such as jogging along the beach, Yoga, body combat and so on.

Nearby attractions include Saint land Sea World, The Golden Coast International Sand Skiing Center, Qinhuangdao Zoo of the Wild Life, and Jiaoshan Great Wall.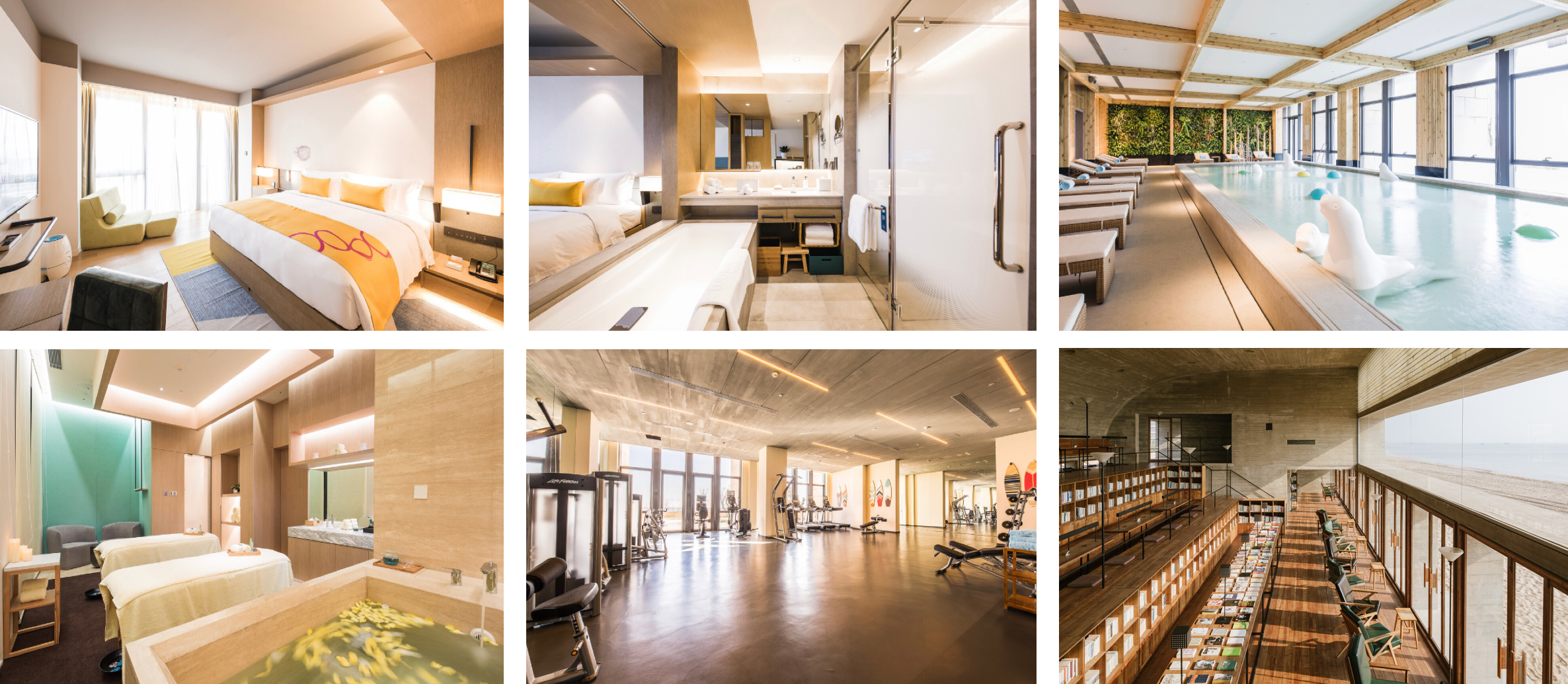 Thailand
Club Med Phuket
An oasis of relaxation and exploration, Club Med Phuket is spread across 25 hectares of tropical forest. Immerse yourself in Thai culture at this all-inclusive family resort in Phuket. Try your hand at Muay-Thai boxing or don your chef's hat and learn the art of Thai cuisine. Become enchanted by traditional dancers or discover majestic Buddhist temples.
Key features
Enjoy activities such as Club Med Spa by Bliss Now, scuba diving, fitness, golf, climbing, Thai boxing, archery, tennis, trapeze & circus, team sports, entertainment, cookery lessons, petanque and snorkelling.

Baby Club Med offers your baby the opportunity to learn and explore under the shade of palms and frangipanis. Exotic gardens are explored by children at Petit Club Med. Mini Club Med offers circus skills, Thai boxing, and archery to their big brothers and sisters who are facing the sea. Sport fills the days of teenagers at Club Med Passworld.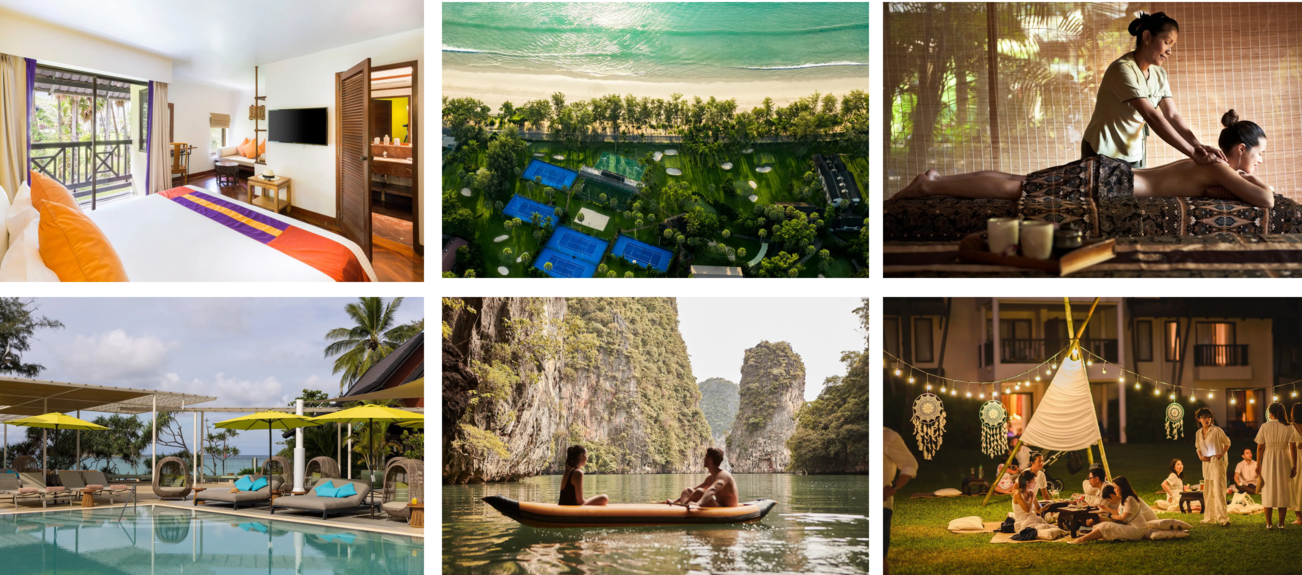 Seychelles
Club Med Seychelles
A protected national marine park surrounds Club Med Seychelles Resort in the heart of the Seychelles archipelago. The Indian Ocean and its breathtaking scenery play a direct role in many of the activities. Every member of the family can enjoy trekking, free diving, and glass-bottomed kayaking, all designed to promote well-being and happiness.
Key features
Enjoy activities such as Club Med Spa by Cinq Mondes, scuba diving, fitness, hiking, yoga by Heberson, sailing, padel, tennis, kayak, snorkeling, team sports, and stand-up paddle.

From 2 years old children are looked after by the Petit Club Med, the Mini Club Med or the Club Med Passworld, with 1001 adventures to experience in a postcard setting. Club Med Amazing Family allows parents to join in many activities to do together.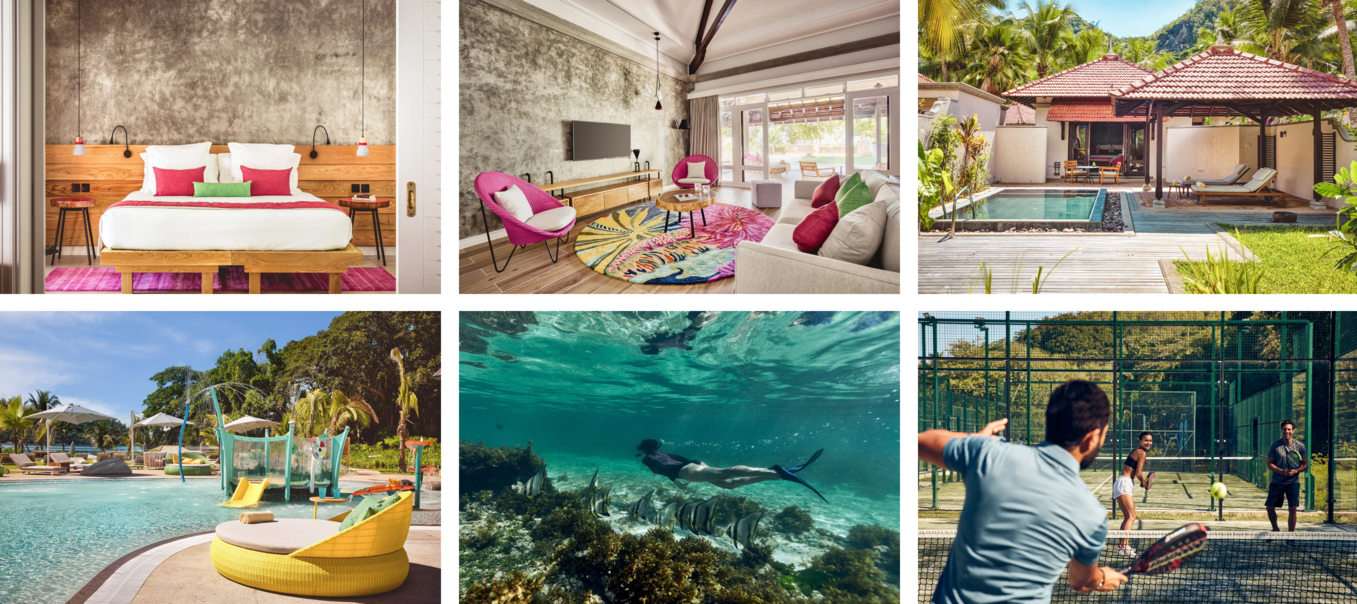 Some activities in the resort might be suspended due to the weather, so please kindly check with your travel consultant before booking the resort. Please feel free to contact our travel consultants to plan a wonderful trip!