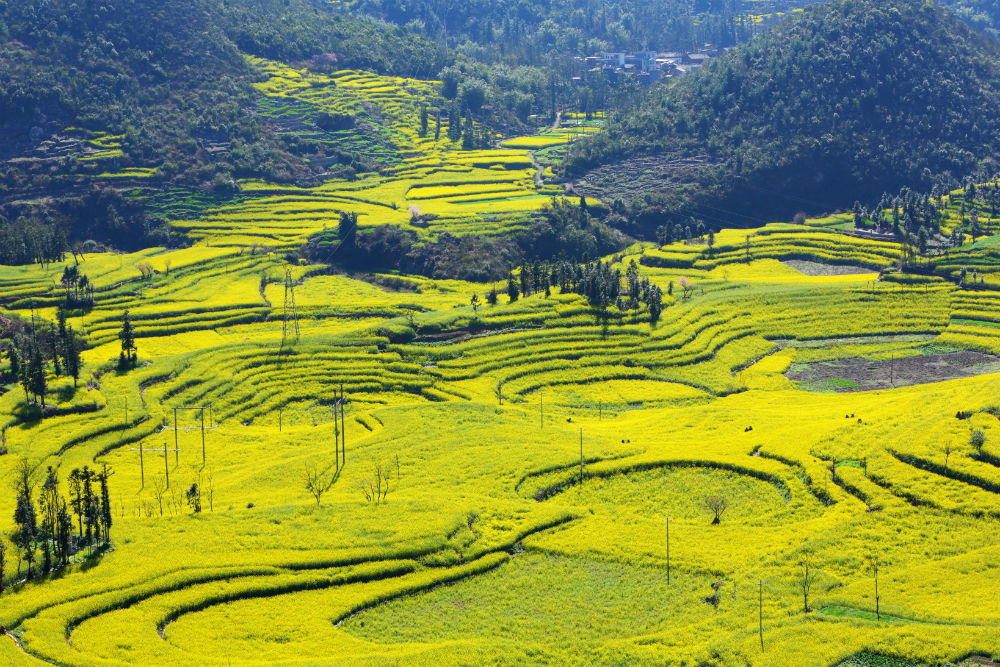 A ultimate Yunnan travel guide for you!
Visiting Yunnan (云南, Yúnnán) ticks all the right boxes. It is the most diverse province in all China, both in its extraordinary mix of people and in the splendor of its landscapes. If you are itching for adventure, keep reading!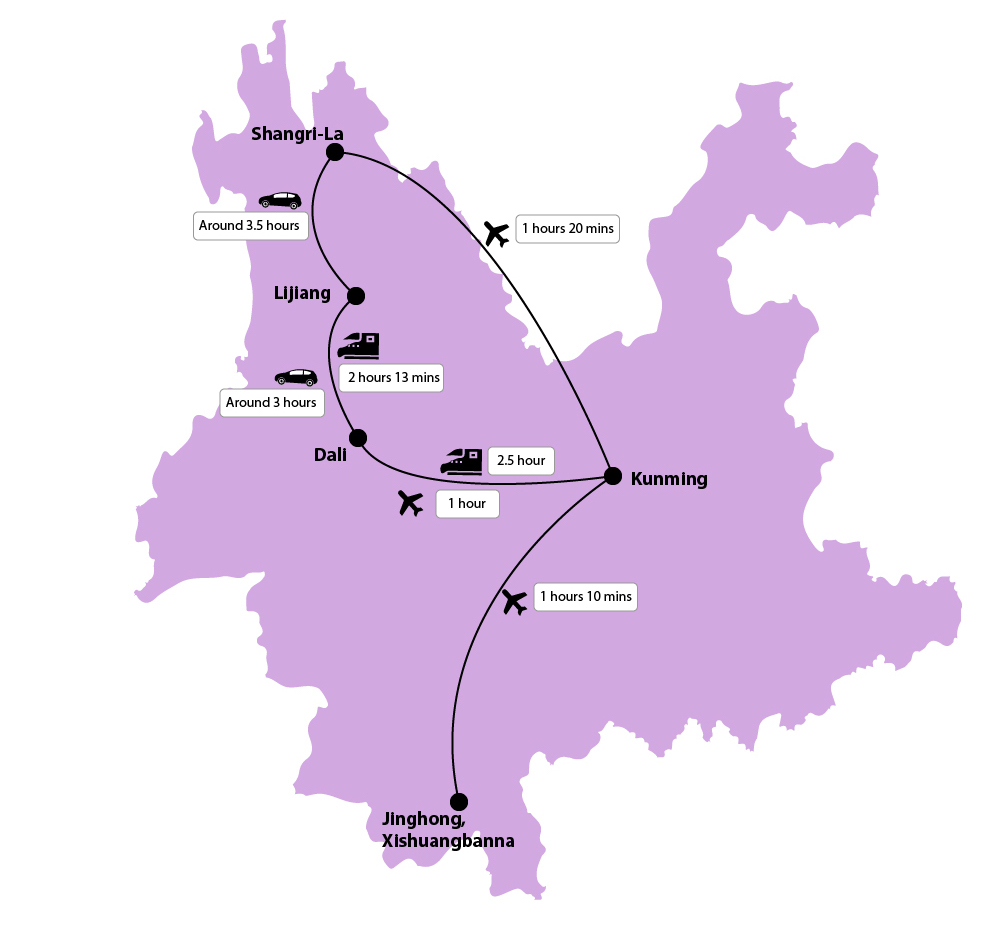 Kunming
Kunming is the capital of Yunnan Province and known as 'the City of Eternal Spring' for its nice climate and flowers that bloom all year round. Most travelers visiting Yunnan will eventually end up in Kunming for fun or in transit. Shopping and nightlife are big parts of the city.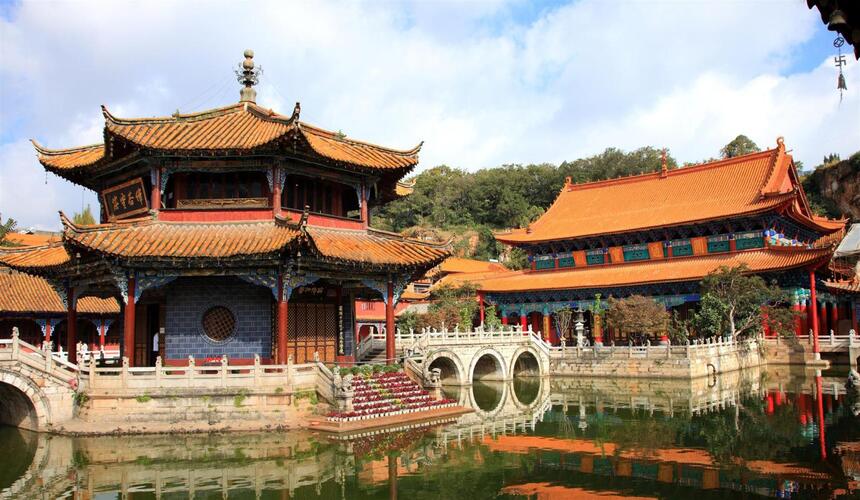 Visit Stone Forest: This UNESCO World Heritage Site of Stone Forest isn't technically a forest, but a huge limestone karst formation formed by erosion over millions of years. It will be better to visit early in the day to avoid the crowd.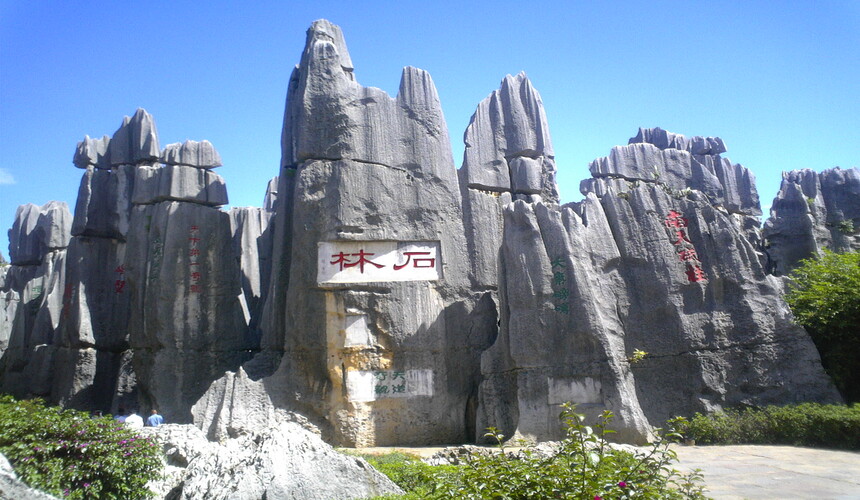 Admire Dongchuan Red Land: May /June and September/October are the best period to visit, in those months you can see the typical red color of the fields. The best place to take pictures at sunset is the Sunset Valley, Luoxiagou.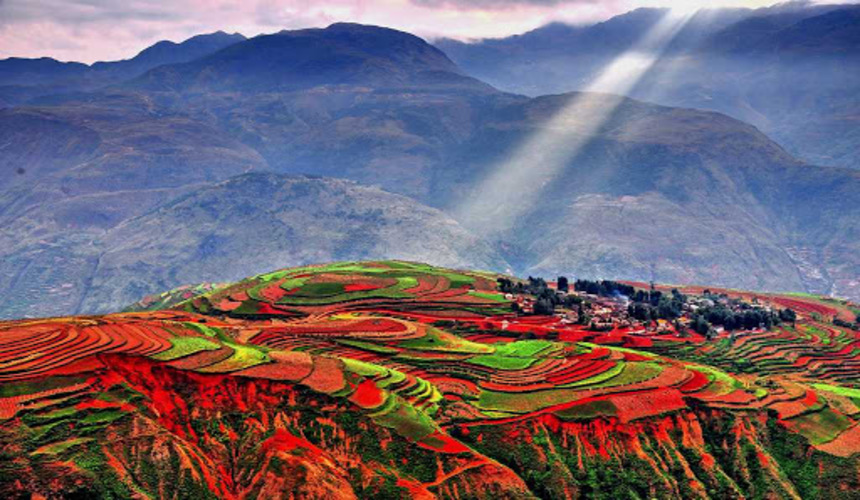 Best time to visit: November to March is the best time to watch Black-headed Gull in Green Lake, and also you can go to Jiaozi Mountain to see the snow. March to October is the season full of fruits, flowers, and ethnic minority festivals. Besides, Kunming has the most beautiful scenery at this time.
Travel Tips: The temperature during Spring and winter may drop at night, it will be better to bring sweaters or jackets with you. From May to October is the rainy season in Kunming, remember to bring an umbrella and windbreaker.
Dali
Dali is a perfect place to recharge before the next stop, being the city that connects Kunming and Lijiang. It is the home of Bai ancestors, one of the oldest cultural birthplaces in Yunnan with historical and cultural sites await your exploration.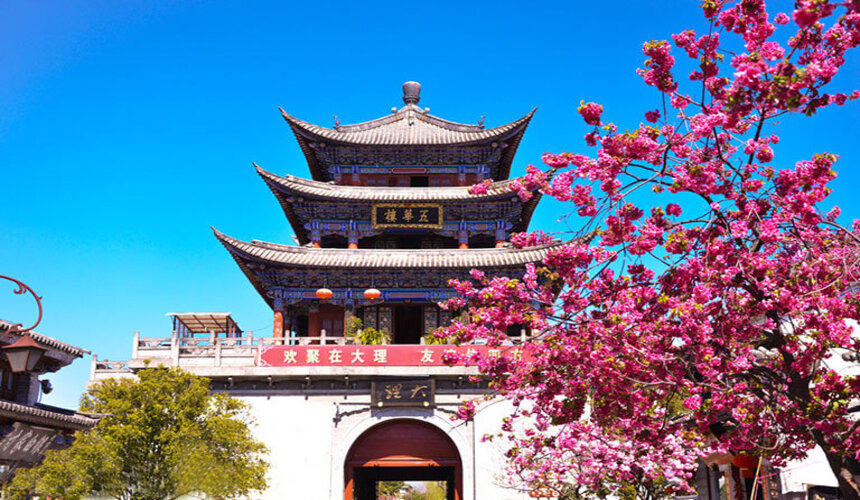 Cycling along Erhai Lake: Erhai Lake is a crystal lake adjacent to Dali Ancient Town, it is the second largest highland lake in China. During the cycling, you can experience folk customs of the Bai ethnic people living along the bank with the backdrop of the Cang Mountains.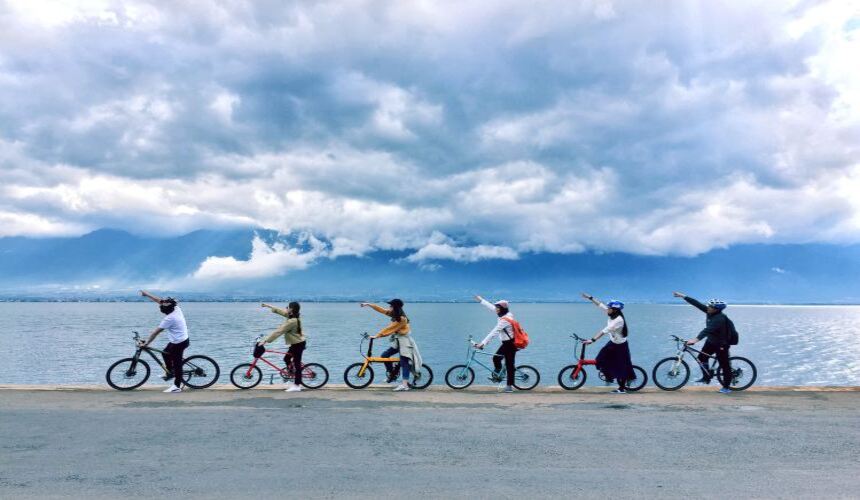 Visit Three Pagodas Temple: You can wander in the gardens and peaceful serenity of the Three Pagodas temples. Besides, behind the three pagodas, you will find one of the three largest temple complexes in all of China, which stretches in a series of spectacular temples and courtyards all the way up to the mountain.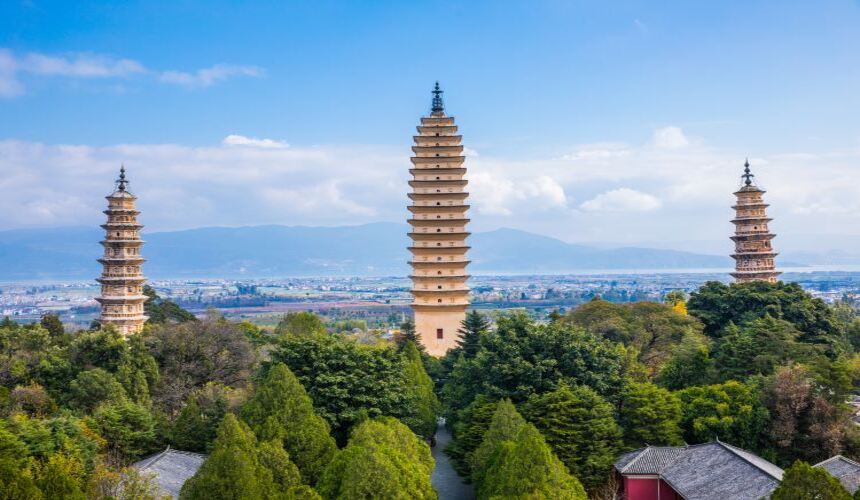 Best time to visit: April is the best time in Dali with the nice weather conditions, colorful flowers, and lush trees.
Travel Tips: The annual average temperature in Dali is 15 degrees, and the rainy season is from May to October. Dali has strong Ultraviolet, so remember to wear a sun hat, sunglasses, and sunscreen.
Lijiang
Lijiang is old world charm at it's finest, with a healthy sprinkling of natural wonders. UNESCO agrees that this is a must-see place, Lijiang was added to the list of World Heritage Cultural Sites in 1997, as it marries tradition and urbanism perfectly.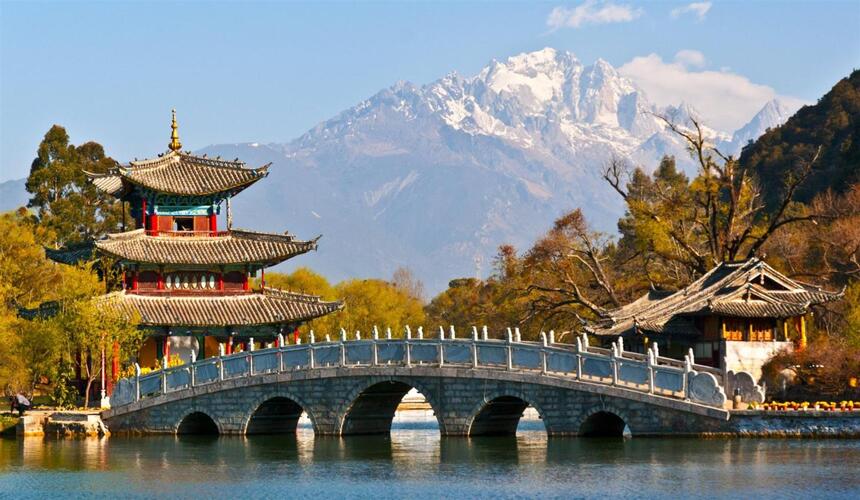 Stroll in Lijiang Ancient Town: In the daytime, you can wander on the narrow streets, and see old architecture which will remind you how people lived in ancient times. At night, it becomes the most bustling place full of bars decorated in different styles.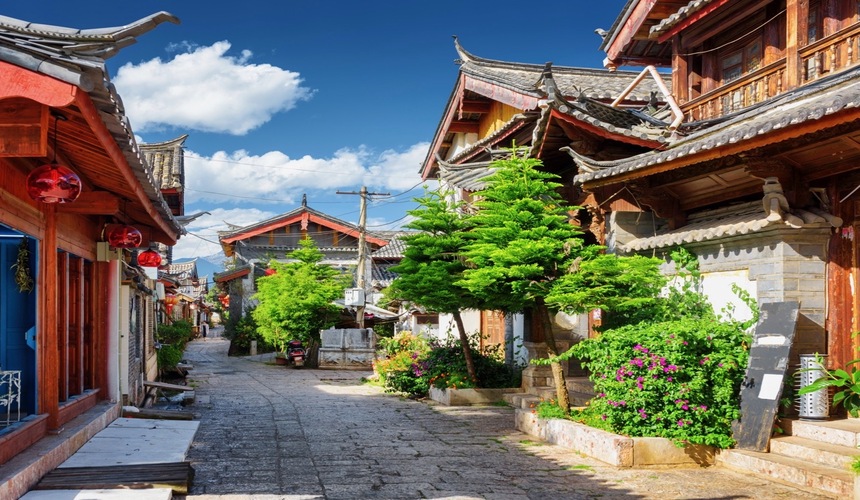 Hike Jade Dragon Snow Mountain: The Jade Dragon Snow Mountain is very easy to visit via a system of cable cars which takes visitors to different parts of the mountain. Different altitudes give rise to changing landscapes with peaceful meadows giving way to snow-covered paths and glaciers.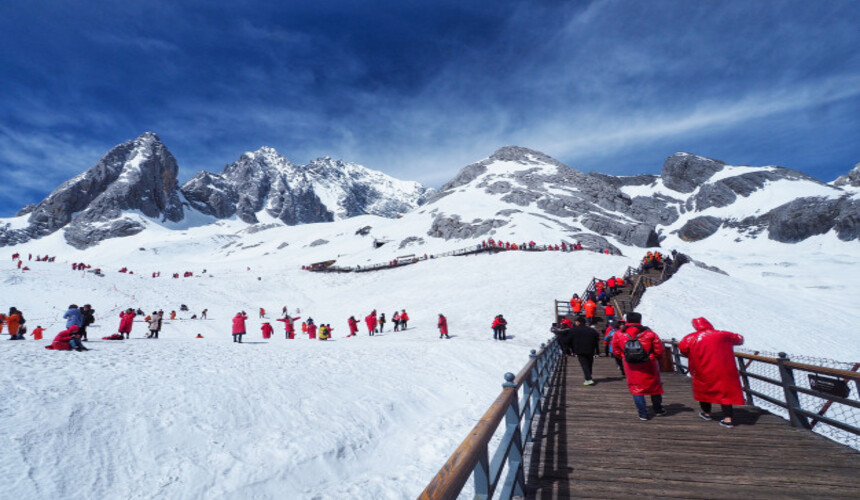 Trek along Tiger Leaping Gorge: Tiger Leaping Gorge is hailed as one of the world's best multi-day hiking places. Scaling along the sides of a gorge with turquoise waters, limestone cliffs, snow-peaked mountains, and fluffy clouds.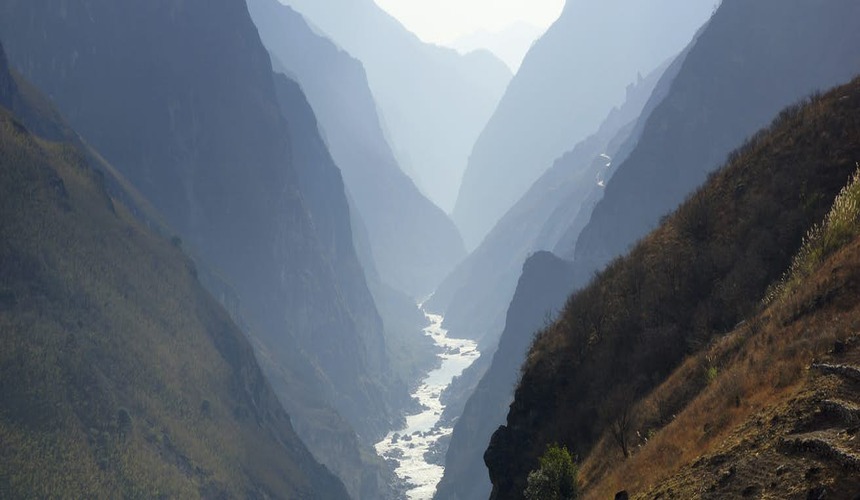 Best time to visit: Lijiang is nice to visit all year round, but remember to avoid the Chinese national holiday and the rainy season (June – August).
Travel Tips: Lijiang has strong Ultraviolet, so remember to wear a sun hat, sunglasses, and sunscreen. Remember to bring some warm clothes if you are planning to go hiking.
Shangri-La
Shangri-La is an area in China Yunnan province that borders Tibet. The lost horizon provides an alternative experience to the Tibetan culture. Visit famous monasteries and villages and find your very own hidden gems.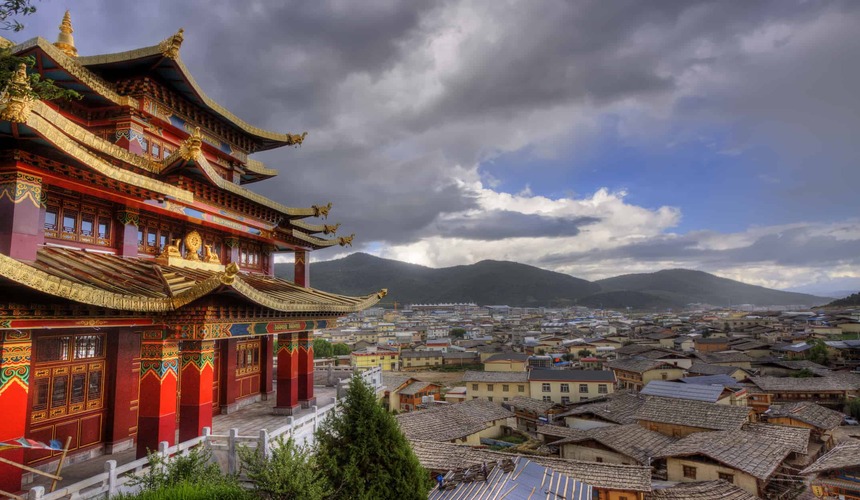 Visit Songzanlin Lamasery: Songzanlin Monastery is the largest Tibetan Buddhist temple complex in Yunnan Province with an altitude of 3,300 meters high. The best season to visit the lamasery is spring and summer.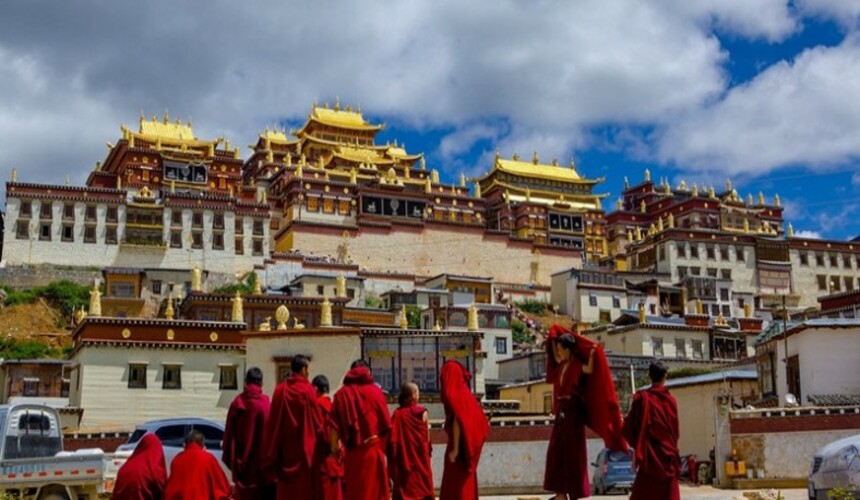 Sunrise in Meili Snow Mountains: This is the highlight of Shangri-La. First golden sunlight shines over Kawagebo, the highest peak, and then spreads quickly all over 13 major peaks. The best time is from October to March.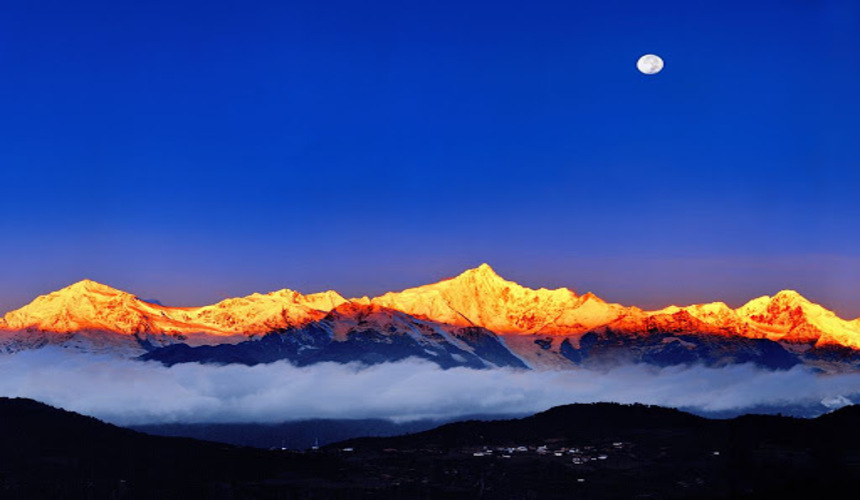 Best time to visit: From May to June is the best season in Shangri-La full of followers. September to October is the best time for photography. While December is best for snow landscape and bride watching.
Travel Tips: From June to October is the rainy season in Shangri-La, so remember to bring some warm clothes and an umbrella. Sun hat, sunglasses, and sunscreen will protect you from Ultraviolet.