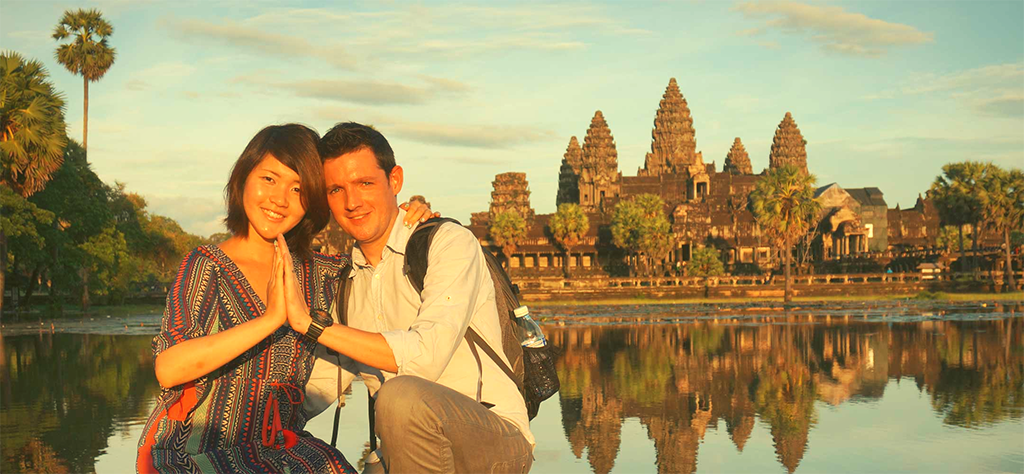 Best Hotels for Honeymoon in Cambodia
Cambodia for honeymoon? Won't wonder if it's the first question pops into your mind! The nation best known for its extraordinary legacy of Khmer empire, may be the last choice to consider when it comes to create magical moments of your marriage.
But do you know, it's the only destination in the Southeast Asia that offers world's most recognized cultural monuments, amazing food & luxury at a lower price?
So with so many passionate moments and isolated spots for the newlyweds, let me recommend you the best hotels for honeymoon in Cambodia that would help explore the romantic side of the country.
Anantara Angkor Resort & Spa, Siem Reap
An award winning luxury hotel, only 15 minutes from the great Angkor Wat temple complex, 10 minutes from Siem Reap and 5 minutes from the Siem Reap international airport. Located in a peaceful surroundings of rice paddies, jungle and remote ruins.
The hotel features specious rooms equipped with marbled baths, lounge area with day beds, gardens amidst of fountains, minibars, whirlpool tubs including a salt water pool, and wood furnishing refined with parquet floors.
It's the most nearest to the wonders of Angkor Wat, where you can spend you romantic days ahead exploring by tuk-tuk or helicopter offered by the property.
You can also enjoy their amazing international dining at one of the two restaurants and get relaxing spa treatments at the end of the day's adventures.
Location: No. 6, National Road, Khum Svay Dangkom, Siem Reap.
Web Link: Anantara Angkor Resort & Spa, Siem Reap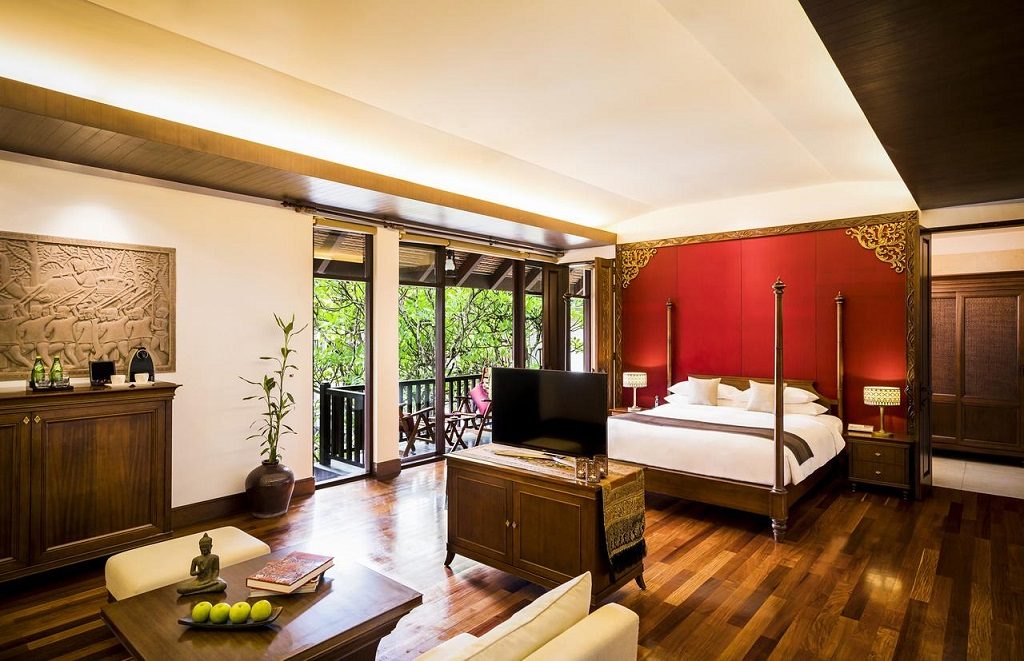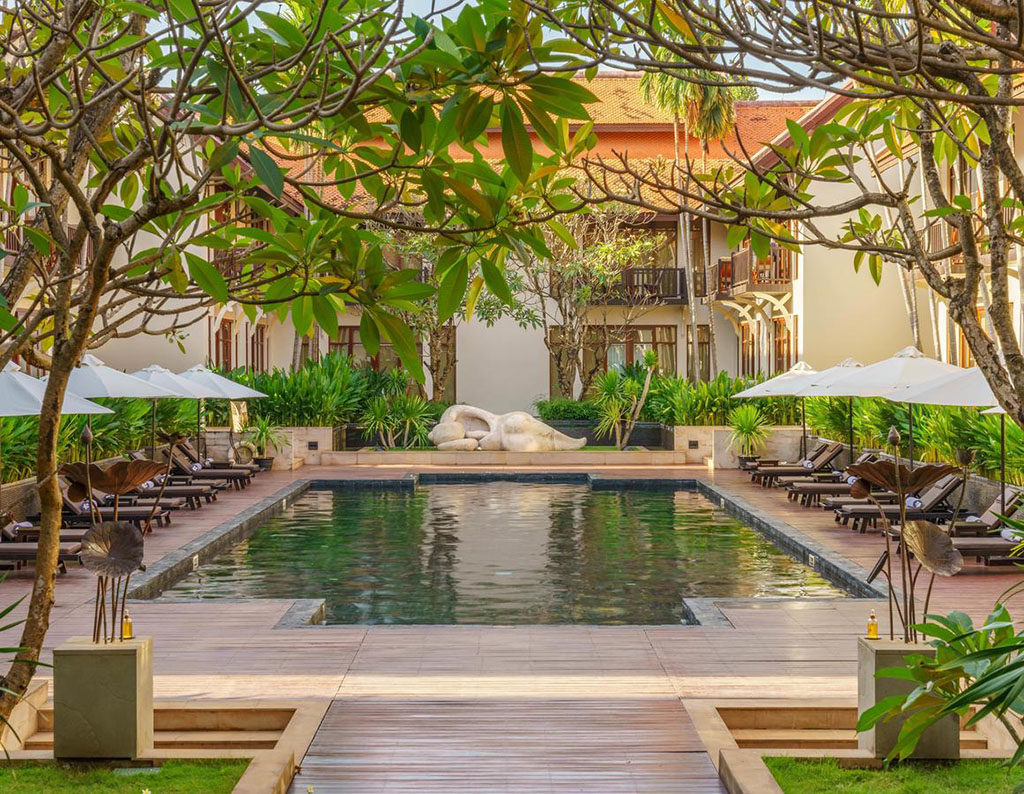 Sofitel Angkor Phokeethra Golf & Spa Resort
Another heavily awarded resort, which prides itself for having the best golf course in Siem Reap. The property sits on the outskirts of Siem reap amidst a tranquil setting.
Just a 14-15 minute (6 kilometer distance) away from the magnificent world heritage site, Angkor Wat and less than 20 minutes' drive from the international airport.
The elegant rooms & luxurious suites, inspiring views, tropical gardens, outdoor pools, refined decorations of French and Khmer including the top-notch service of warm staff are the perfect base to be, especially for couples who want to make their honeymoon memorable.
You can also enjoy a great variety of dining options from French to international cuisines and prepare for the next day's adventures by taking a dip in a hot tub or indulging in a blissful spa treatment that can throw the day's stress away in a flash.
Location: Vithei Charles de Gaulle, Khum Svay Dang Kum, 17252 Siem Reap, Cambodia
Web Link: Sofitel Angkor Phokeethra Golf & Spa Resort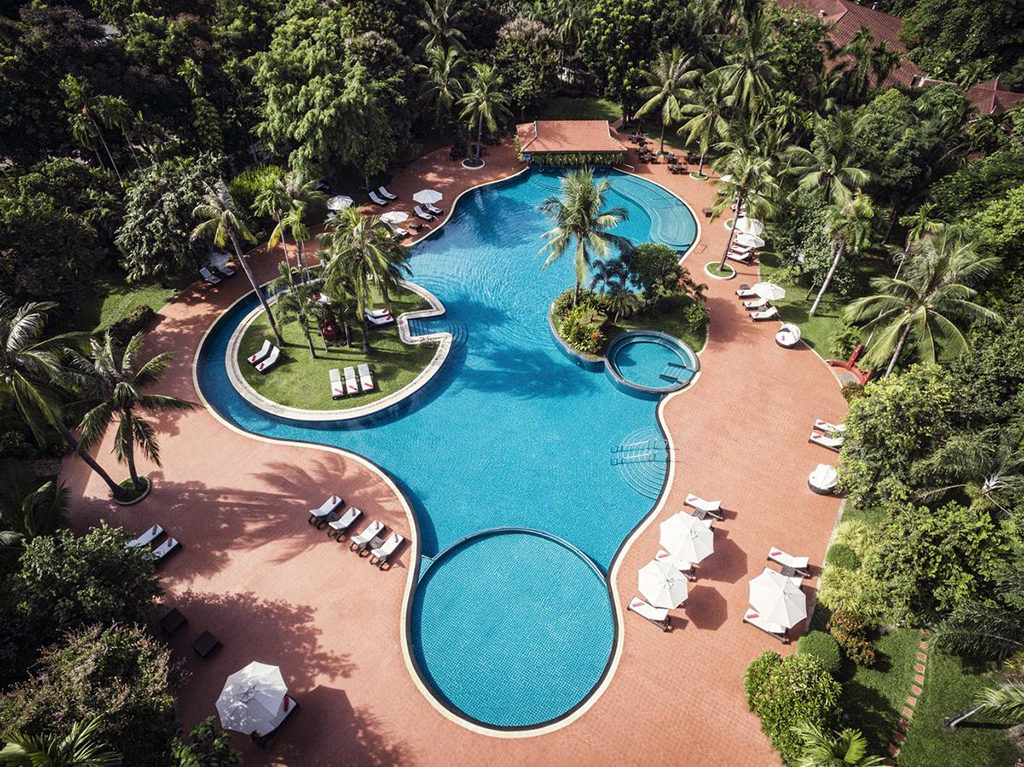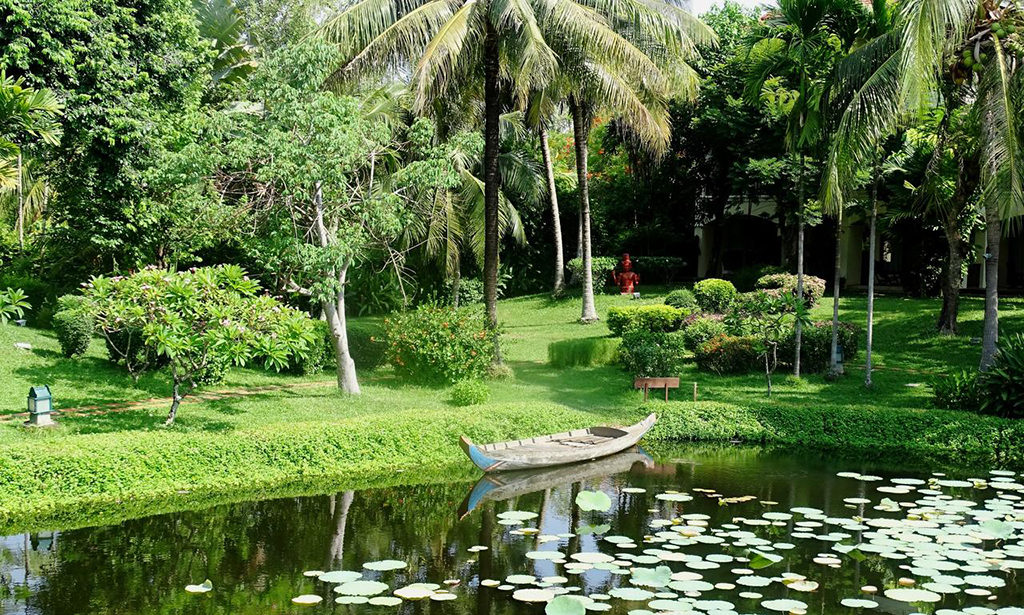 Belmond La Résidence d'Angkor
The popular resort nestled at the heart of Siem Reap in Cambodia, which is just a short drive (7 kilometers) from the famed monuments of Angkor Wat and about a 12-kilometer distance from the nearest airport, Siem Reap.
The design of the boutique hotel reflects strong Khmer influences and further assembled with large gardens, luxury rooms with furnished private balconies, swimming pools, and spa and fitness centers equipped with sauna. It also offers relaxing garden views, stone tubs and even rainfall showers.
Newlyweds can experience a wonderful honeymoon stay discovering the best of Seam Reap. And also enjoy the special dishes and surprising mini desserts made of fresh ingredients that will eventually make you never want to leave.
Location: River Road, Siem Reap, Kingdom of Cambodia
Web Link: Belmond La Résidence d'Angkor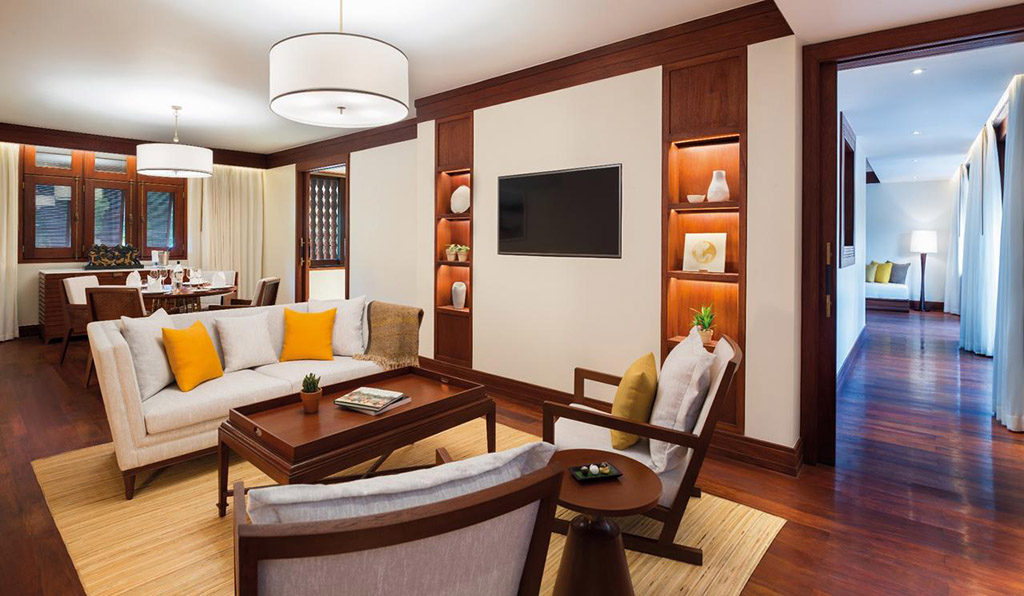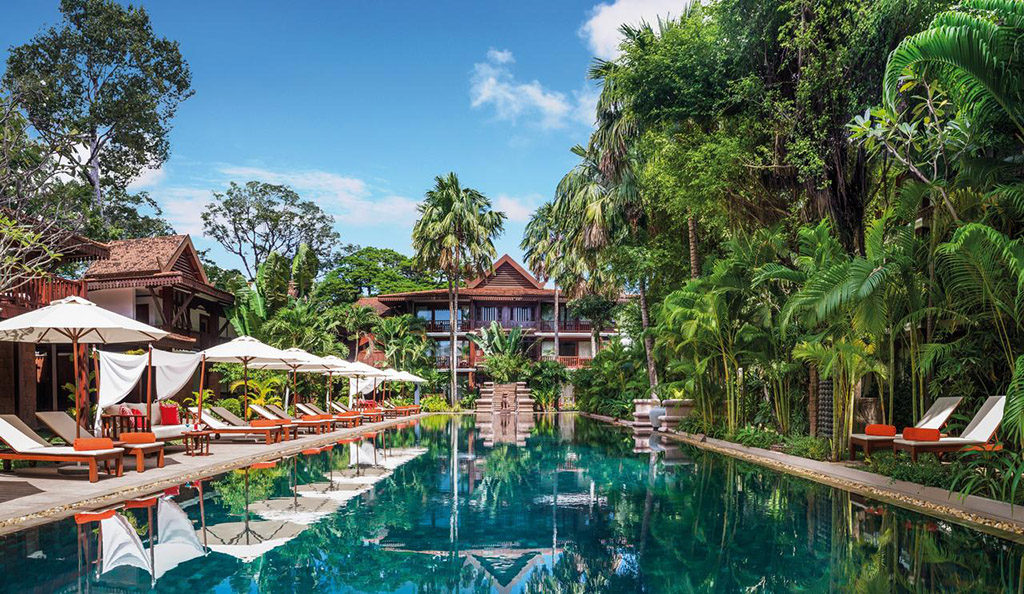 Raffles Grand Hotel d'Angkor
A historic landmark and an iconic hideaway based in the center of Siem reap near fabled Angkor Wat temple complex. This opulent hotel, opened in 1932, is only a 10-minute drive to both Angkor Wat and international airport.
The property covers more than 6 hectares with astonishing views. It also occupies lavish swimming pool, splendid rooms & suites and even villas where you can chill at the balcony sipping a hot coffee.
The charming atmosphere surrounded by the quiet lush landscape is simply the perfect way to spend some special time together, while the award winning spa featured with steam rooms, Jacuzzi and saunas is the ideal oasis of peace and serenity for anyone looking to get pampered.
Location: No.1, Vithei Charles de Gaulle Khum, 17251, Cambodia
Web Link: Raffles Grand Hotel d'Angkor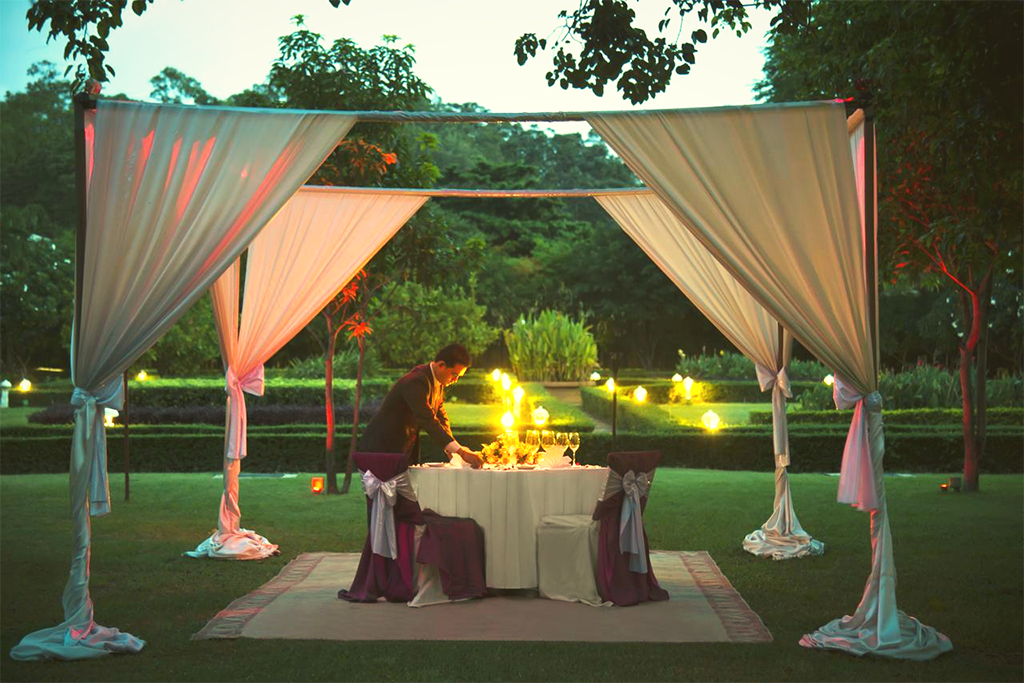 Whether you want to propose in a lovey-dovey way, escape into a honeymoon retreat, or rejoice an anniversary, in a fascinating paradise, the above hotels and resorts boast of coordinating the most romantic and unforgettable events.
If you'd like to embrace Cambodia to celebrate life's special moments, feel free to contact us for more information. Our team would be happy to help your preparation easier.