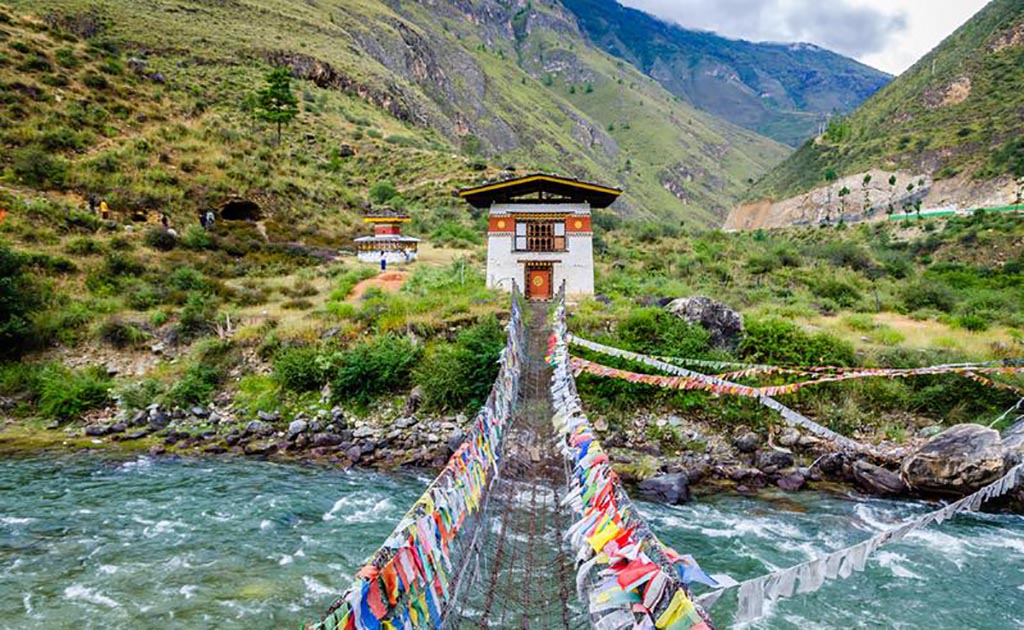 Best of Paro in Bhutan
The beautiful valley town of Paro, enveloped with scenic mountains, serene beauty, tranquil atmosphere and fresh air on all sides definitely makes a must-visit travel destination in Bhutan.
If you are planning a trip to Bhutan, Paro is the first stop you will set your foot in as it's where the only international airport in the country is located.
So having so much to say, here's the Best of Paro in Bhutan that will help you explore with ease.
1. Paro Taktsang / Tiger's Nest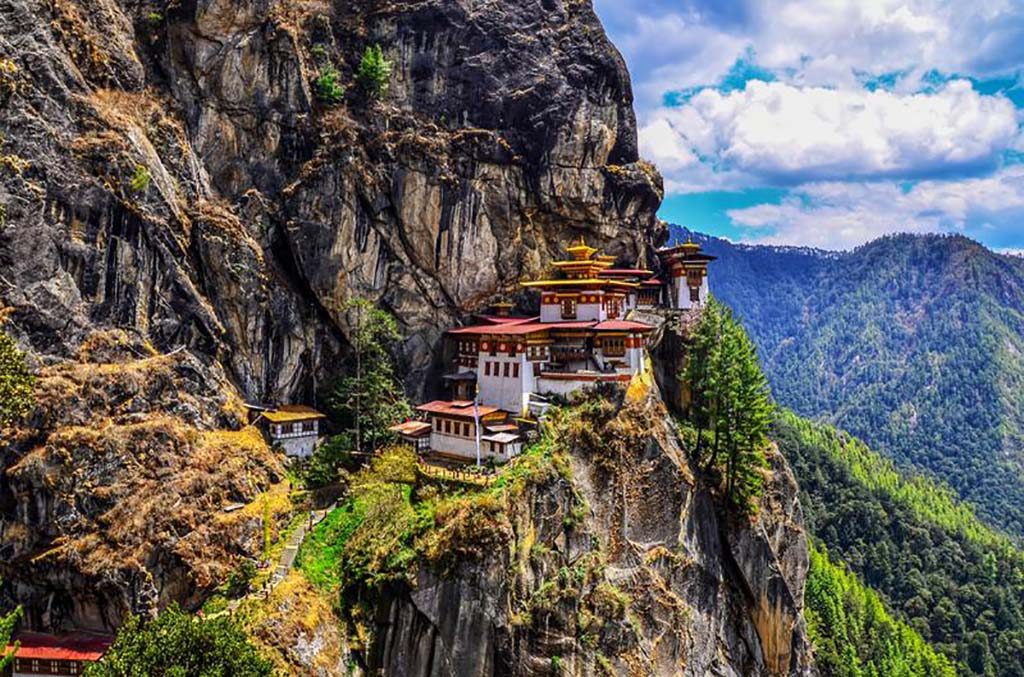 Paro Taktsang or famously known as Tiger's Nest is a must-visit symbol in Bhutan that needs to have on your list while traveling to Paro. No itinerary is completed without a visit to this sacred monastery, perched on the edge of a granite cliff 3000 meters above sea level.
Best Things To Do

Hike / take a pony ride to the Tiger's nest monastery.

Take a break for some rest and refreshments in midway.

Learn about the history as you hike / ride through the pines.

Enjoy the majestic mountain views and lush green valleys at the top.

Take beautiful photos of the monastery and the surrounding valley.
2. Rinpung Dzong / Paro Dzong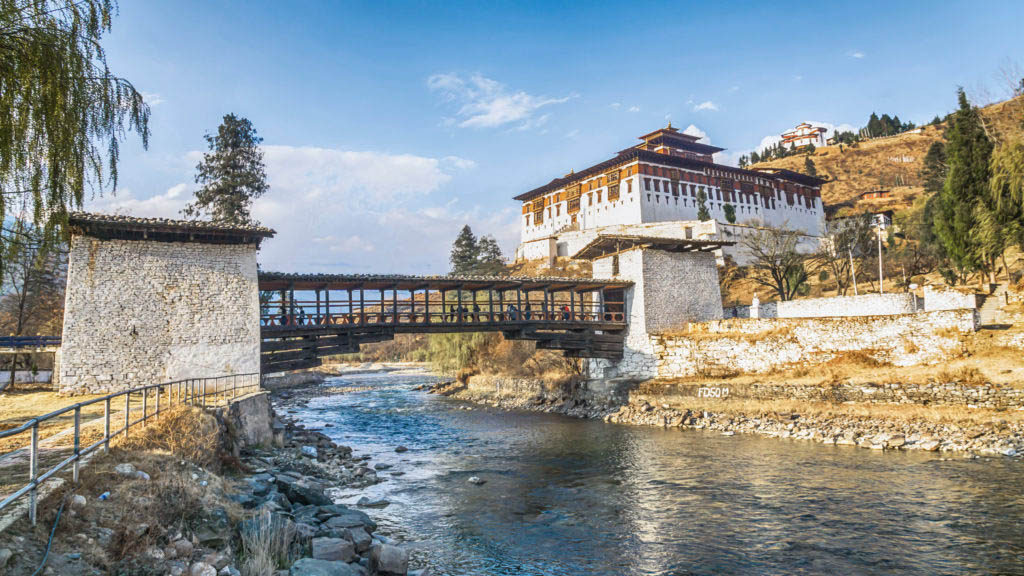 Rinpung Dzong or Paro Dzong monastery is another wonder of Bhutanese architecture you can visit by passing through a traditional wooden bridge (Nemi Zam).
This massive fortress, built in 1646 by Bhutan's first spiritual and temporal ruler, Ngawang Namgyal, has been used to protect the Paro valley from Tibet invasions on countless times. It is also the official venue of Tshechu festival held annually in the spring.
Best Things To Do

Click the most breathtaking snaps from Nemi Zam Bridge.

Explore wooden carvings, beautiful paintings, and statues inside.

Enjoy spectacular views of the Paro Valley.

If travel in spring (March to May), attend the popular 3-day Paro festival.
3. Ta Dzong / National Museum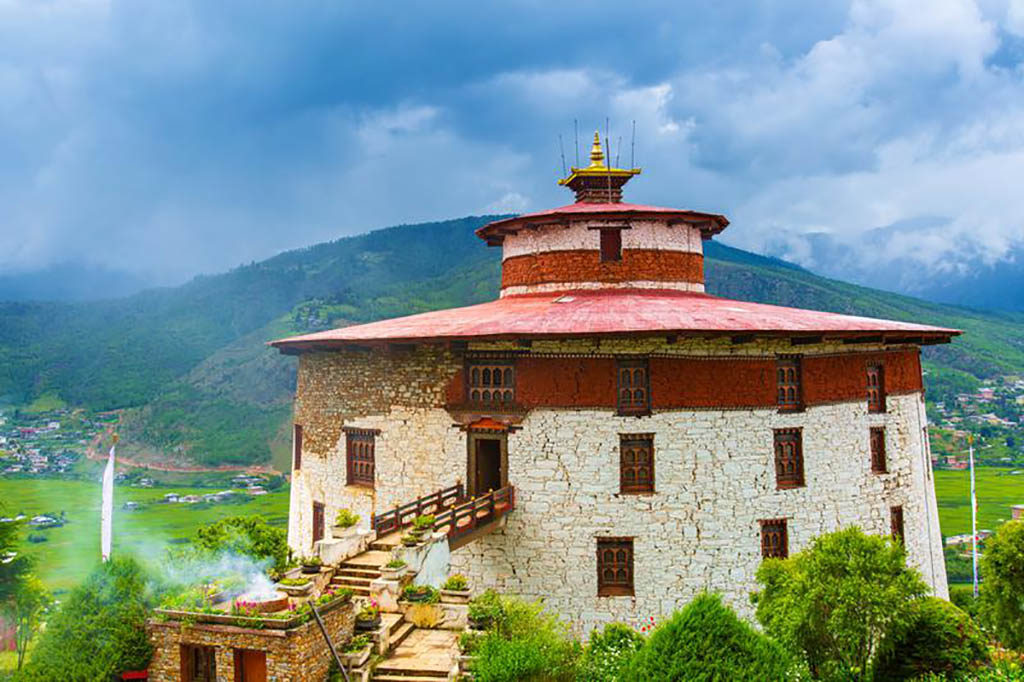 Ta Dzong, which means 'The Watchtower', is another major tourist attraction you can add to your Paro sightseeing list. Once an ancient watchtower, now serves as the National Museum of Bhutan with some of the rarest objects dating back to Stone Age.
This circular-shaped museum has seven floors to display its exquisite collection of Bhutanese architectures, values, and lifestyles. And what makes this a great crowd-puller is the display of a of the moon's surface brought by Neil Armstrong.
Best Things To Do
Get the view to the best sunset watching spot in the Paro.

Learn more about Bhutan's myths and legends.

Explore relics, coins, stamps, weapons, and 17th-century utensils.

Discover traditional masks, costumes and Thangkha paintings.
4. Drukgyal Dzong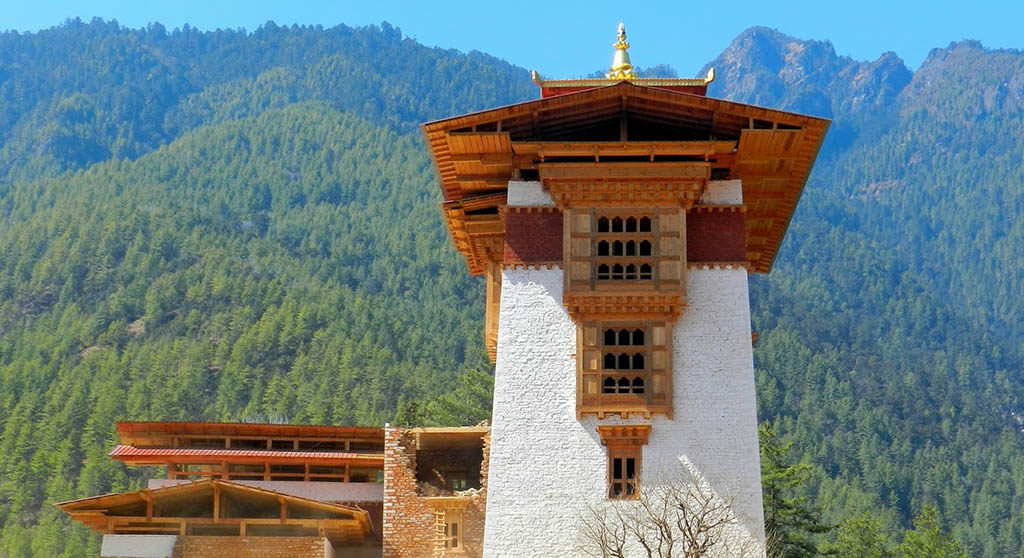 Drukgyal Dzong, when converted in English is "Fortress of the Victorious Drukpas". One of the oldest fortresses in Paro, which used to serve as a defense from sudden attacks by the Tibet army during many occasions.
This Dzong was built in 1646 by Ngawang Namgyal with a beautiful village resting at the foot. After a fire and an earthquake damage, this UNESCO world heritage site was restored back to its formal glory and became a popular tourist destination in 1914 by featuring in the National Geographic magazine.
Best Things To Do
Learn about the vast and important history of this fort.

Enjoy great views of Jomolhari Mountain from the top of Dzong.

Stay for a while and let children play in the wide area.

Explore the village and spooky ruins in front.
5. Kichu Lhakang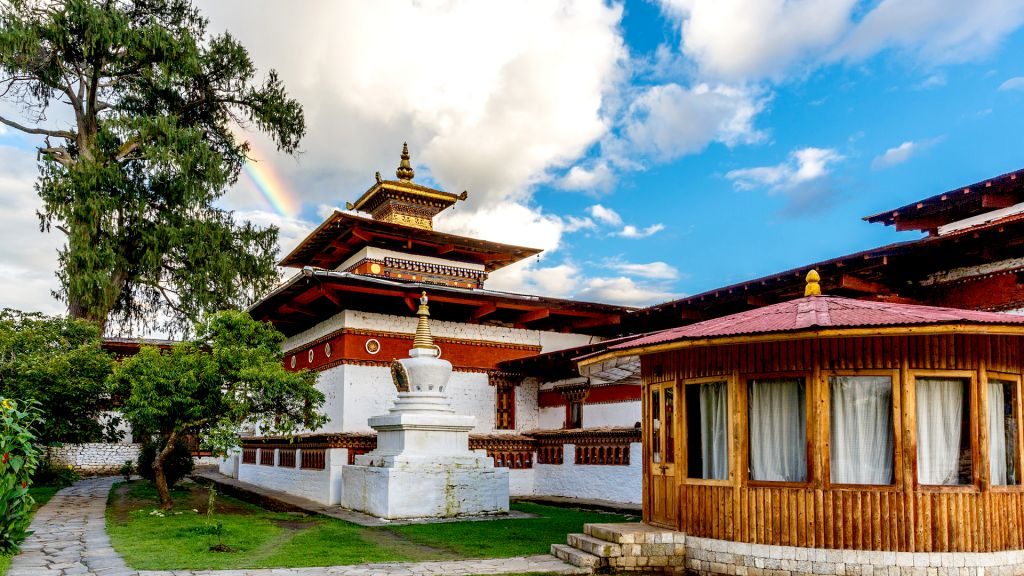 The twin temples of Kyichu Lhakhang is one of the historically old and significantly important Buddhist monasteries located in Lango Gewog towards north of Paro district.
Legend has it that this temple was constructed in one night by Tibetan King, Songten Gampo to overcome a giant ogress. And later on, it was expanded in both size and splendor by major Buddhist saints.
There are number of additional buildings including a highly attractive golden roof you can't miss out on the Kichu Lhakhang.
Best Things To Do
Try rotating the prayer wheels.

Learn about Himalayan Kingdom.

Attain peace of mind and soul with some meditation.

Explore ancient relics, scrolls and depictions of the kings & saints.

Discover the two orange trees that bear fruits throughout the year.
6. Chele La Pass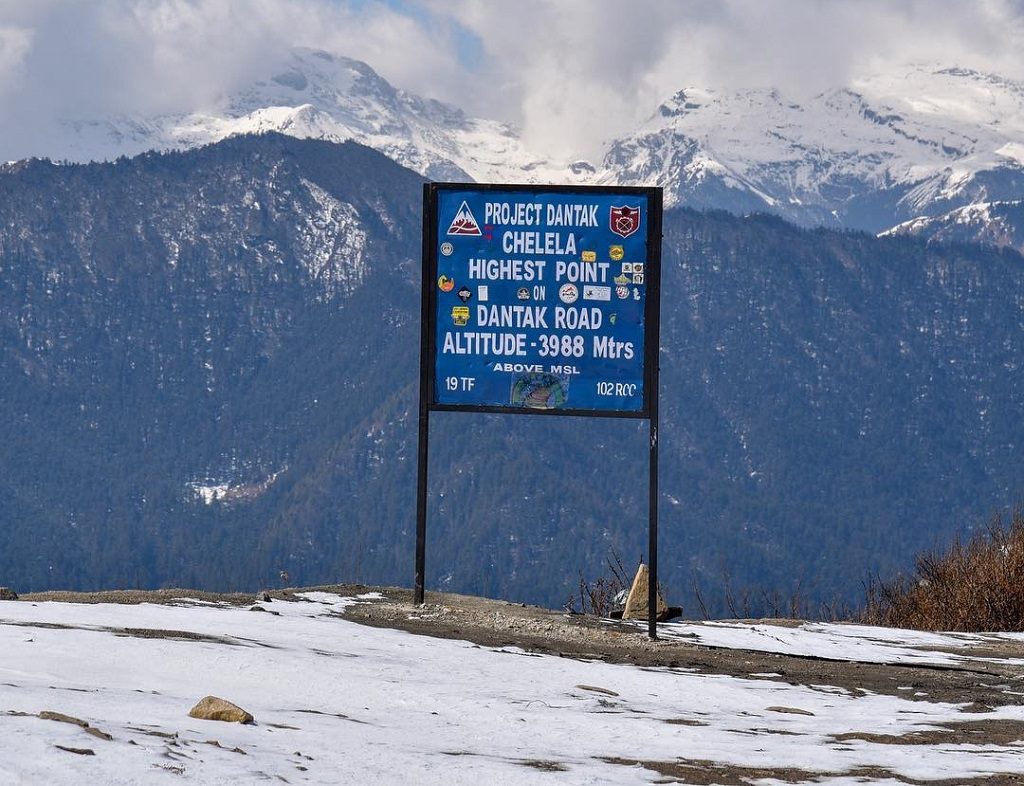 The dramatic land of Bhutan's mountainous landscape is connected through a number of passes. Among the many passes, Chele La, located at 3988 above sea level, is one of the highest motorable and noticeable passes you can reach within an hour from Paro.
An hour's drive through a thickly-forested road, will make you pass a botanical paradise of wild roses, yellow primulas; and swathes of deep blue iris , which is very scenic and the top of the pass you will spot bloomed rhododendrons in a variety of colors.
With colorful prayer flags fluttering in the wild air, Chele La, is a mind blowing adventure one can experience at some point in his life.
Best Things To Do
Enjoy majestic views of the Himalayas.

Be amazed by the panoramic views of Paro and Haa valleys.

Hike, ride, or drive through the thick woods of spruce and larch.

Enjoy a nice picnic and play with fluffy white snows.

Catch amazing views of the Paro Taktsang.
7. City Exploration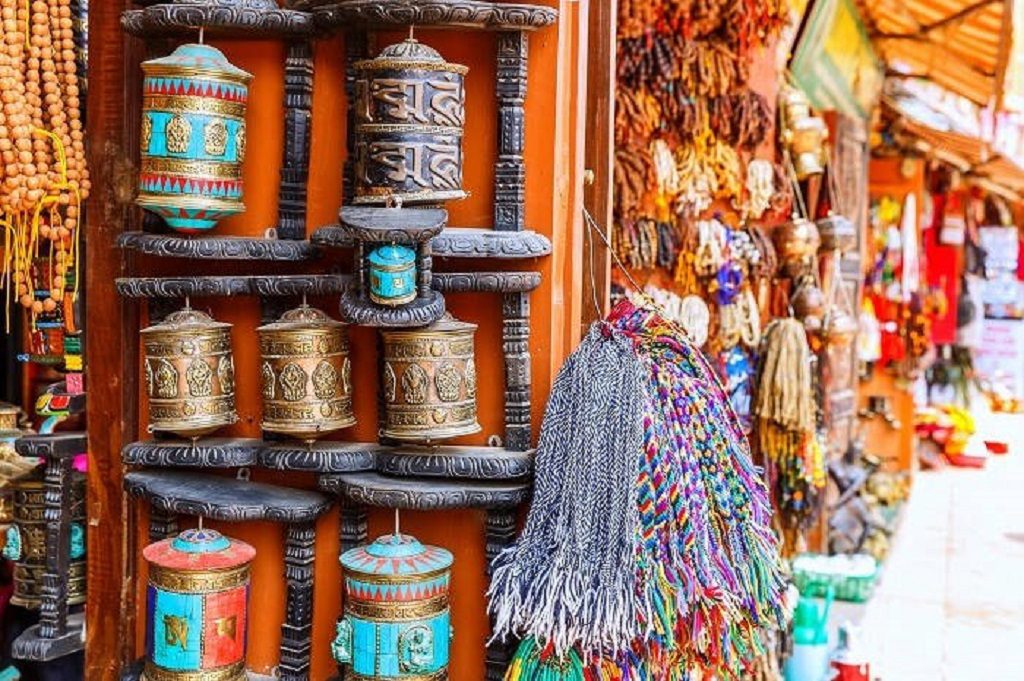 Except the mentioned landmarks, the other places you need to explore in Paro include Namgay Artisanal Brewery to taste the seven types of beers, Paro Craft Market to do some shopping for the ones back home, and traditional farm houses of Paro to catch a glimpse of Bhutanese farm house architectural pattern, built without using a single nail.
Best Things To Do
Check out street vendors or restaurants for delicious local delicacies.

Explore traditional villages of Paro to experience the lifestyle of farmers.

Try an adventure activity like mountain biking, trekking, rafting, and/or kayaking.
Longing already to capture these beautiful sights of Paro? If planning a trip to Bhutan soon, September to November is the autumn season you can experience a pleasant weather with a bit of snow.  If planning a trip to visit only Paro, March to May is the best time since the famous festival, Paro Tsechu takes place.
So what are you waiting for? Book today with Expats Holidays to explore the Best of Paro in Bhutan that has many interesting sights and vacation activities.