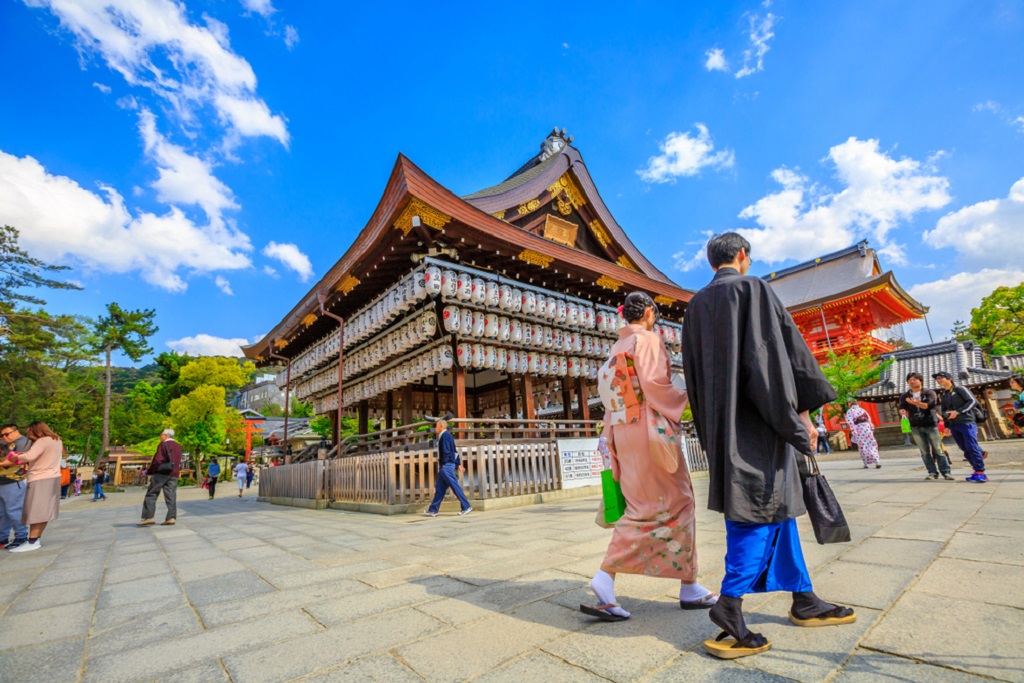 Best Places to Visit in Kyoto, Japan
Kyoto, the 7th largest city in Japan, centered in the Honshu Island used to be the capital of Japan, a millennium ago.
It's the best place to experience more than 400 Shinto shrines, centuries-old architecture, over 1600 traditional temples and finest gardens, which are mostly found inside temples.
So choosing a few can be a daunting task as it'd take couple of months to visit them all. ha-ha! However, here are some of the best places to visit in Kyoto on a short visit.
1. Arashiyama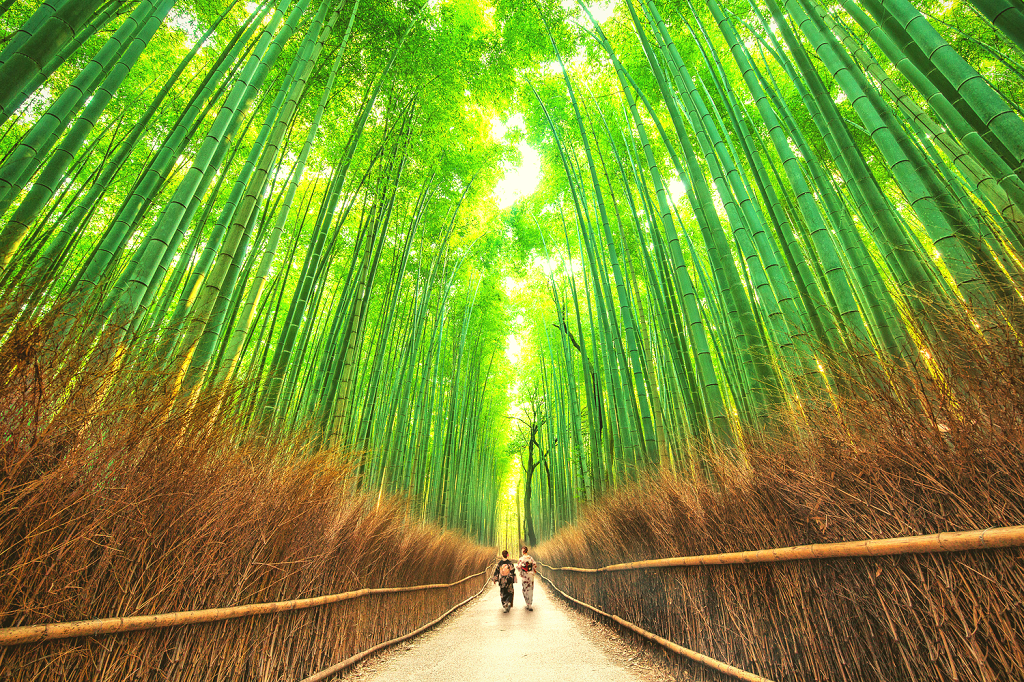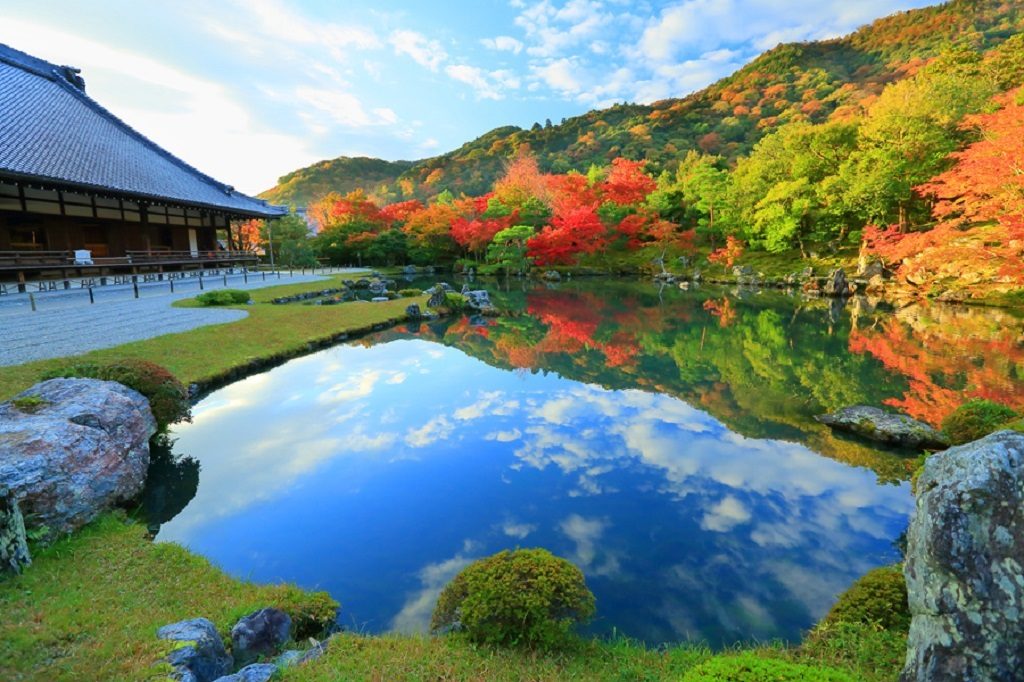 A serene neighborhood full of towering bamboo stalks that will take you to a relaxing journey into nature.
Arashiyama, located on the western side of Kyoto, is one of the most visited and beautiful places, particularly during spring & autumn.
When you walk through the path, chances are you'll spot an array of temples and landmarks nearby to each other.
Tenryu-ji Temple, enlisted as UNESCO World Heritage Site and Iwatayama Monkey Park, home to a number of native monkeys, are among those that are highly recommended not to miss as you stroll along this magical grove.
2. Fushimi Inari Taisha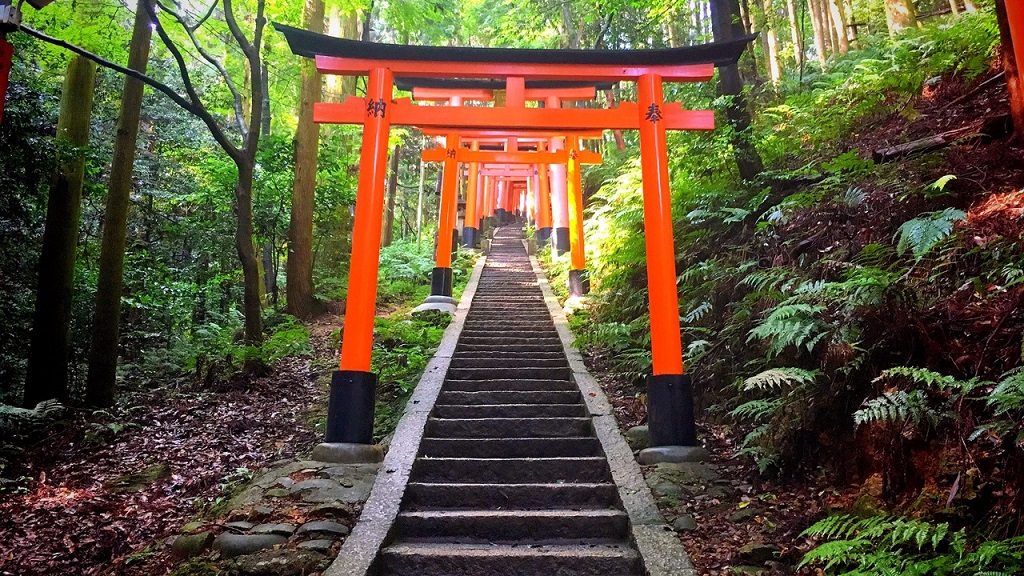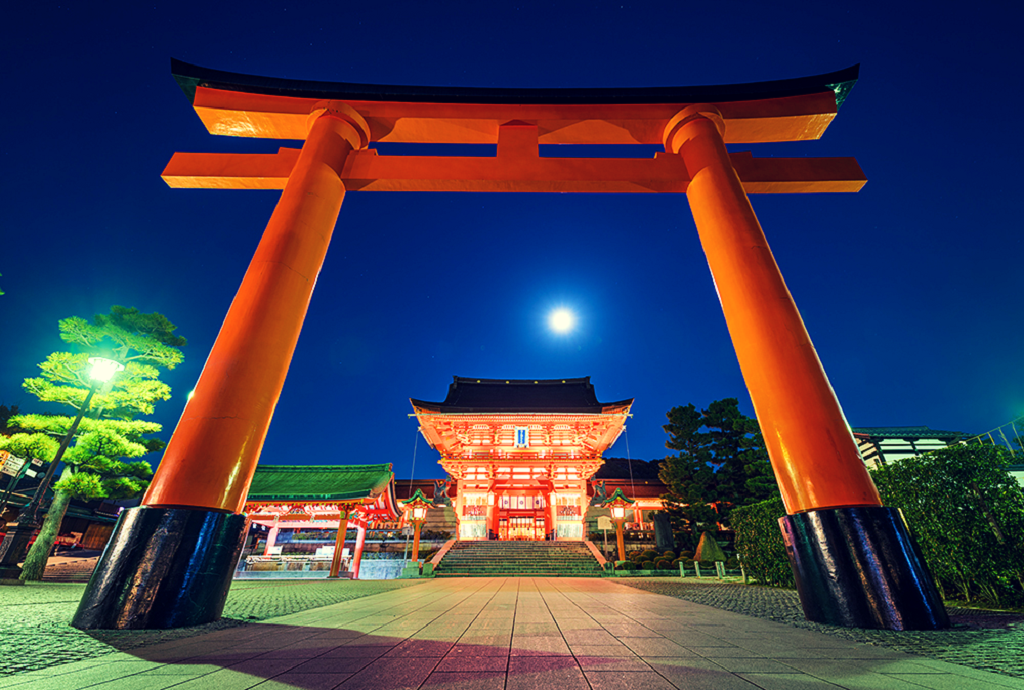 Although it's called the Fushimi-Inari Shrine, it's not just a one shrine but 32,000 Inari shrines, which will lead the way to the main sacred shrine, Taisha.
It takes more than 1 hour to get to the mountain peak. Therefore, it's better if you can reserve at least 3-4 hours or an afternoon to explore this stunningly beautiful site.
When you hike the mountain through a hidden trail of stony steps, you'll get incredible views of the city of Kyoto half way and also notice several stalls and restaurants for refreshments. And before walking up to the top, stop by Yotsutsuji intersection as well to take some amazing photos.
Fun Fact: look for "tsujiura senbei", a Japanese fortune cookie that contains a piece of paper with a prophecy.
3. Kinkaku-ji / Golden Pavilion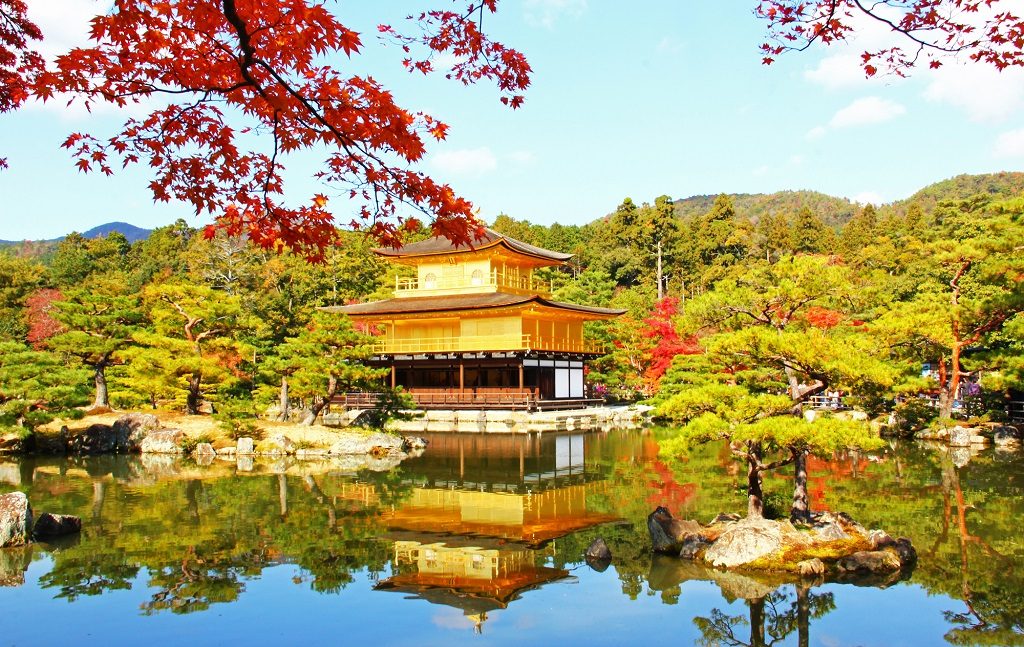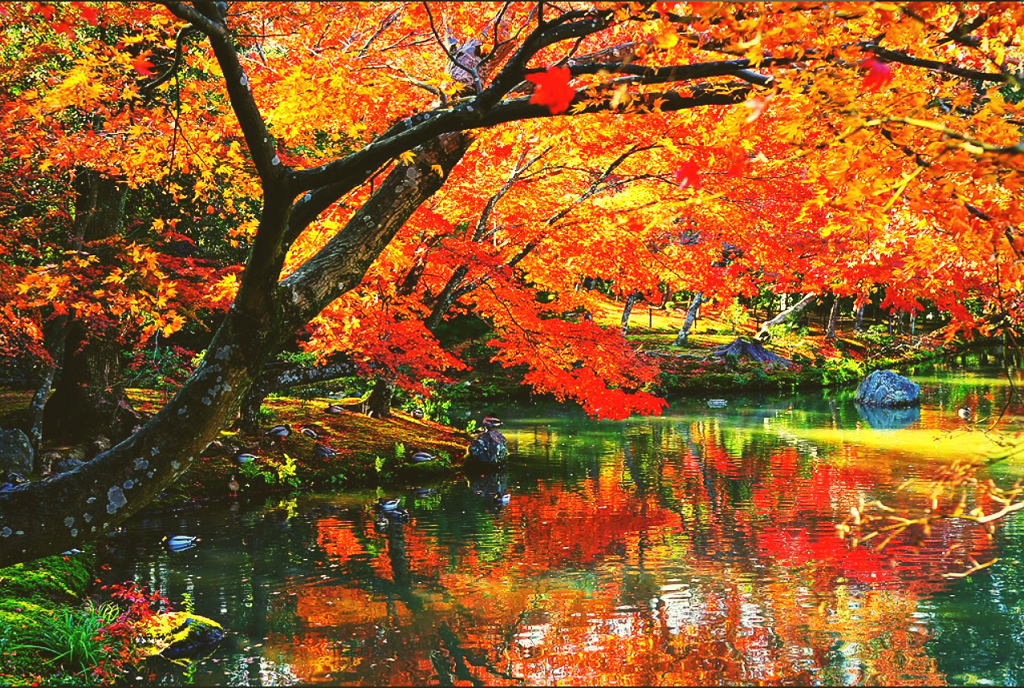 One of the foremost sightseeing spots of scenic beauty and cultural heritage in Kyoto. Best visited in all four seasons but especially in autumn for the spectacular colors.
If go early in the morning when it's quieter, you'll not only catch a glimpse of the golden Kinkakuji reflects like a mirror in the water but also take some beautiful snaps of nature without the crowd.
The three-story temple, rebuilt in 1955 after it was destroyed by fire, is made of wood in 3 major Japanese styles of architecture.
Surrounded by a well-maintained garden, the whole temple is fully covered in gold leaf to achieve the appearance of harmony between the heaven and earth.
4. Maruyama Park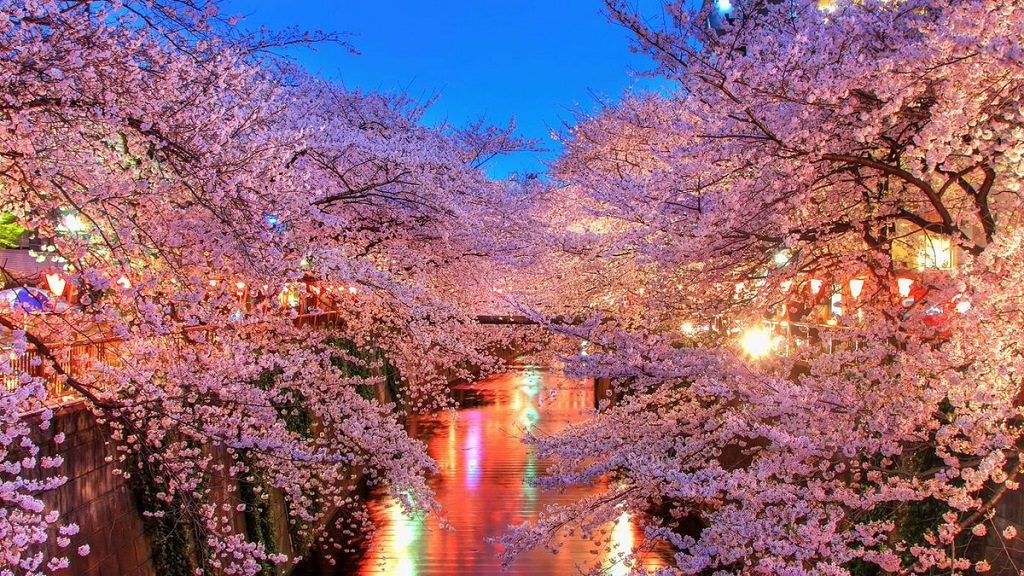 One of the best cherry blossom viewing spots that gets fairly crowded during summer.
If missed, set your dates to explore either autumn or winter not only to avoid the crowd but also to relax by the nearby pond to watch the cranes float by or enjoy a warm meal under the trees.
This park is a wonderful display of traditional Japanese style and design, where visitors can witness many varieties of cherry blossoms in different color and size and also walk across decorative bridges.
The Yasaka Shrine, Chionin Temple and Shorenin Temple located within a short walking distance are also worth a visit at Maruyama Park if you need a break from the city.
5. Nijō Castle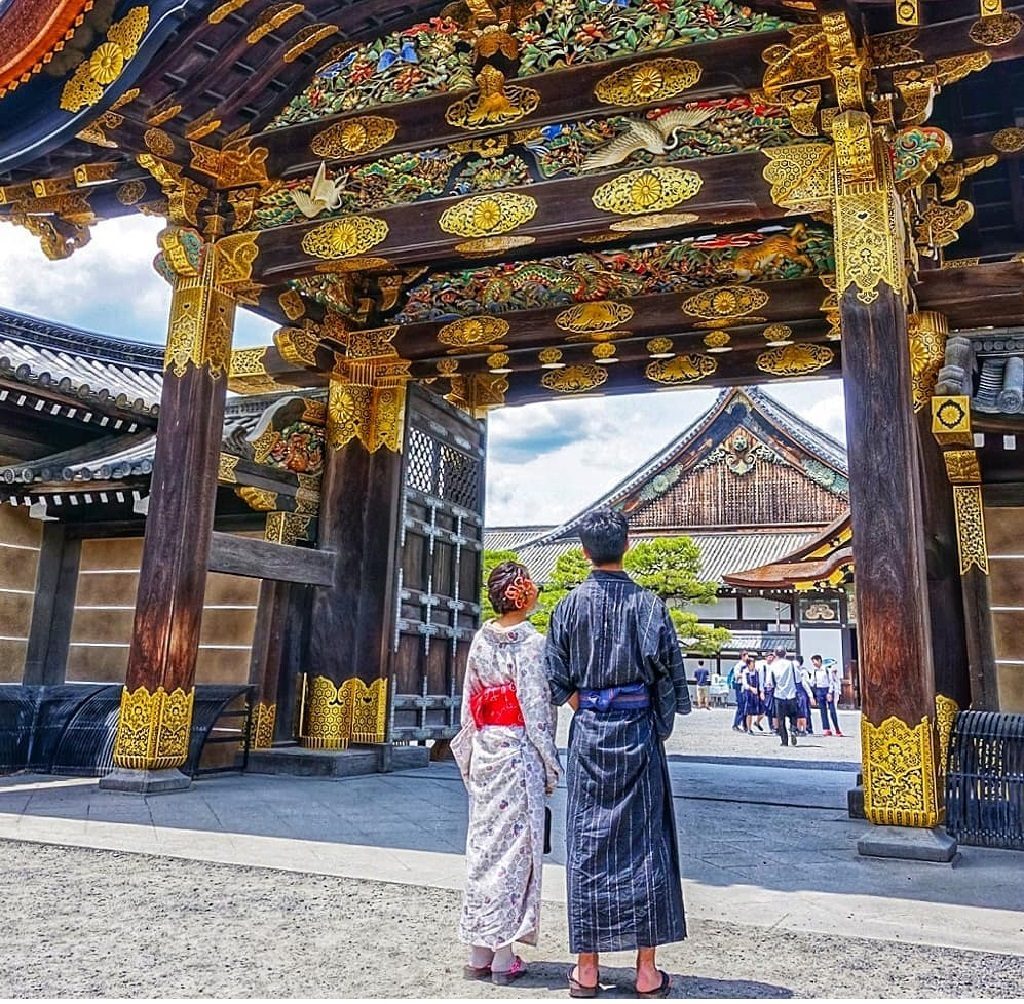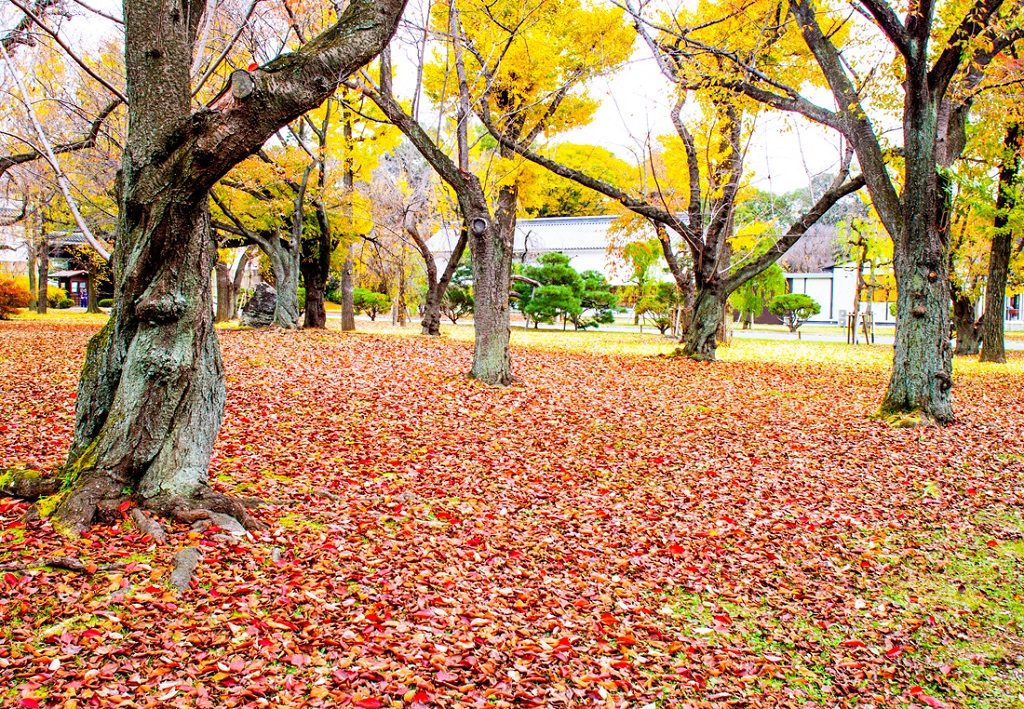 Once the residence of a military warlord now a UNESCO World Heritage site and Kyoto's largest best preserved castle surrounded by stone walls and moats.
The castle has many buildings adjacent to it with significant works of art and fine carvings.
The Ninomaru and the Honmaru are the most important buildings in this complex that are encircled by beautiful greenery and walking paths.
While the castle's trees flowering with pink blossoms in spring, in the autumn, it's bursting into a dashing scene of bright fall colors like none other.
If you want to explore the history of samurai, Shoguns, and flashing swords, this is the perfect place to visit in Kyoto.
4. Kiyomizu-dera Temple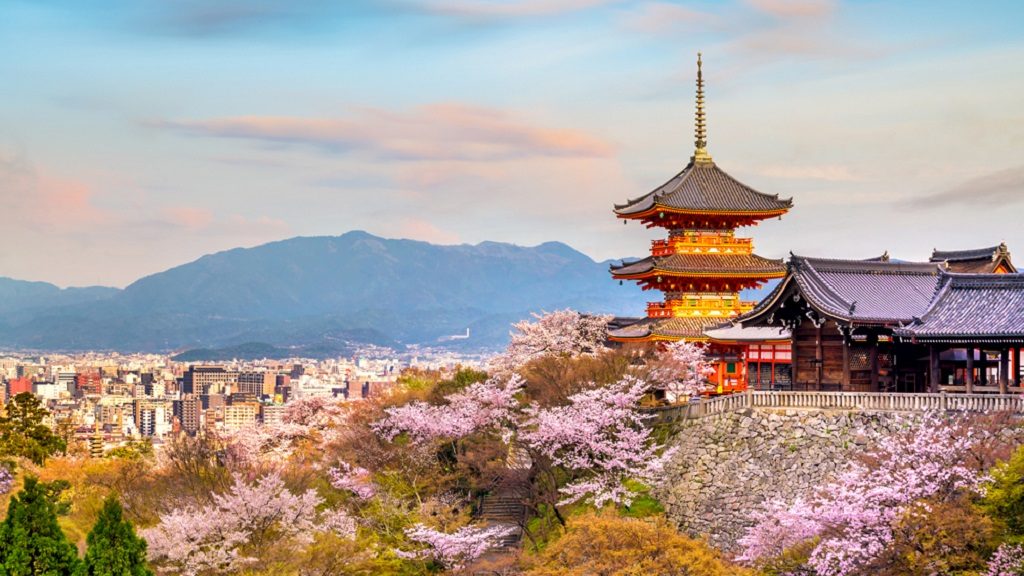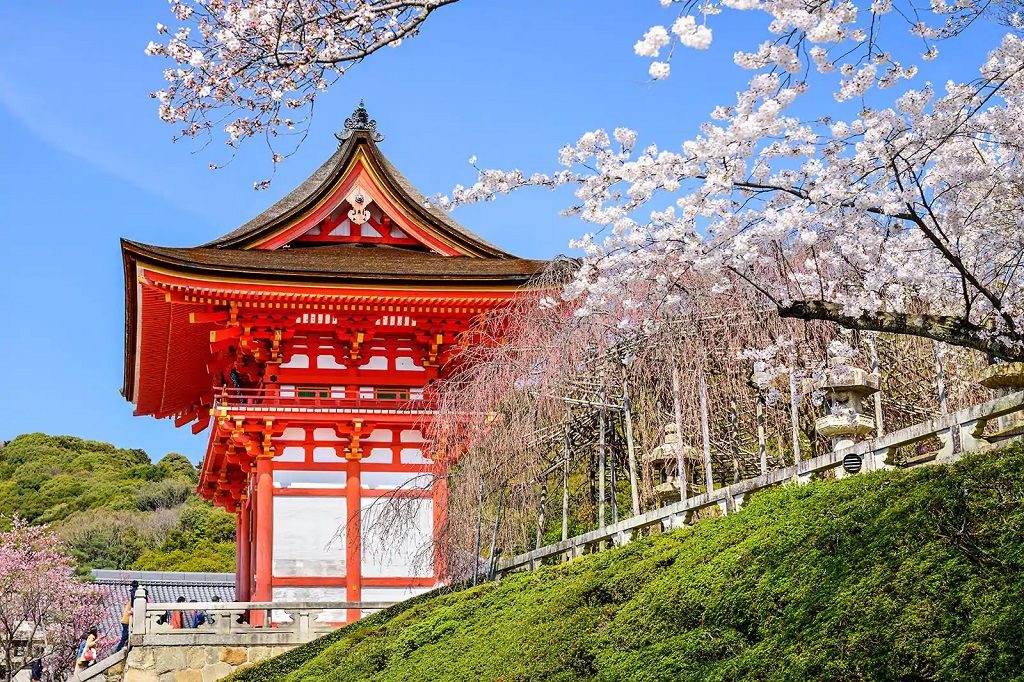 One of the most beautiful temples in the city set atop Mt. Kiyomizu (Mt. Otowa). Kiyomizu-dera is a UNESCO world heritage site and has many significant cultural and natural properties.
The Moon Garden, designated as Japan's national place of scenic beauty, is one of the magical features that is definitely worth a visit.
Surrounded by wonderful cherry trees, this temple is known for hosting a number of events throughout the year. The popular tourist festival, Seiryu-e Dragon is one of them that is held in every spring and autumn.
Within the temple complex, there's a gorgeous waterfall as well where this water is said to bring good luck, love, and long life.
So take a drink to your greatest desire, spend some time at the waterfall and enjoy a delightful stroll around the mysticism that surrounds this beautiful temple.
7. Philosopher's Path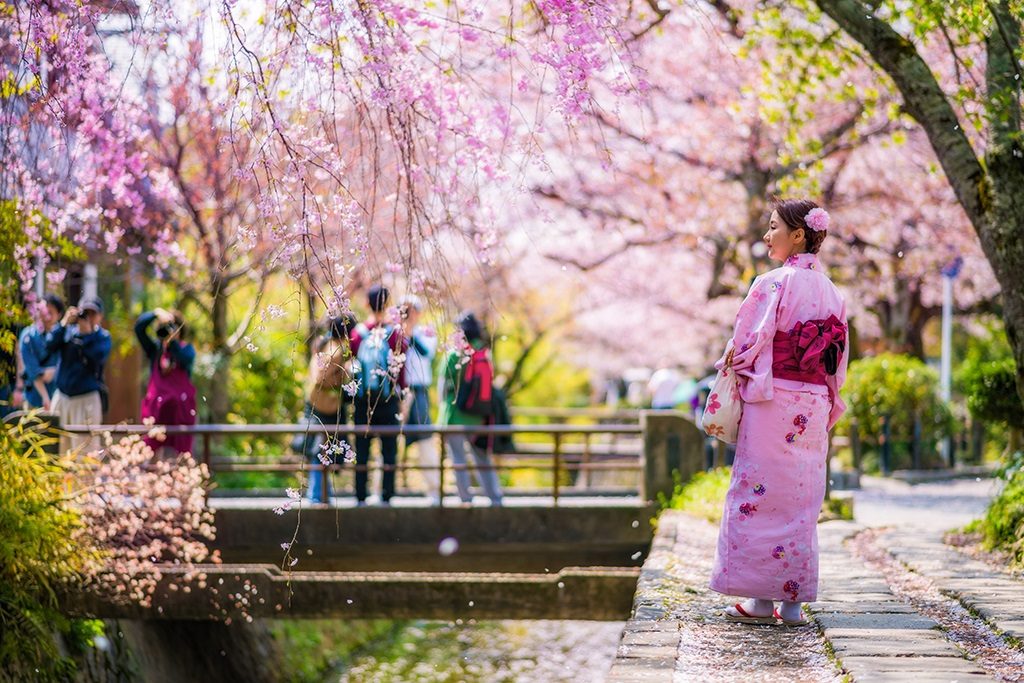 A hidden spot in Arashiyama, you can discover along with the Bamboo Forest and Monkey Park. The Philosopher's Path is a place of finding peace and practicing meditation.
This path got its name from Nishida Kitaro, one of the most respected Japanese philosophers, who used to walk to university every day.
It's a long walk from the Ginkakuji (Silver Pavilion) to the Nanzenji. But you don't have to walk the whole way since it's mainly designed for meditation and tranquility.
The path covered with cherry blossoms is an amazing experience that shouldn't be missed in Kyoto.
When you start walking down, there are some smaller temples and shrines you'll find along this path and also some restaurants and cafes to stop by if you're hungry.
8. Eikando Temple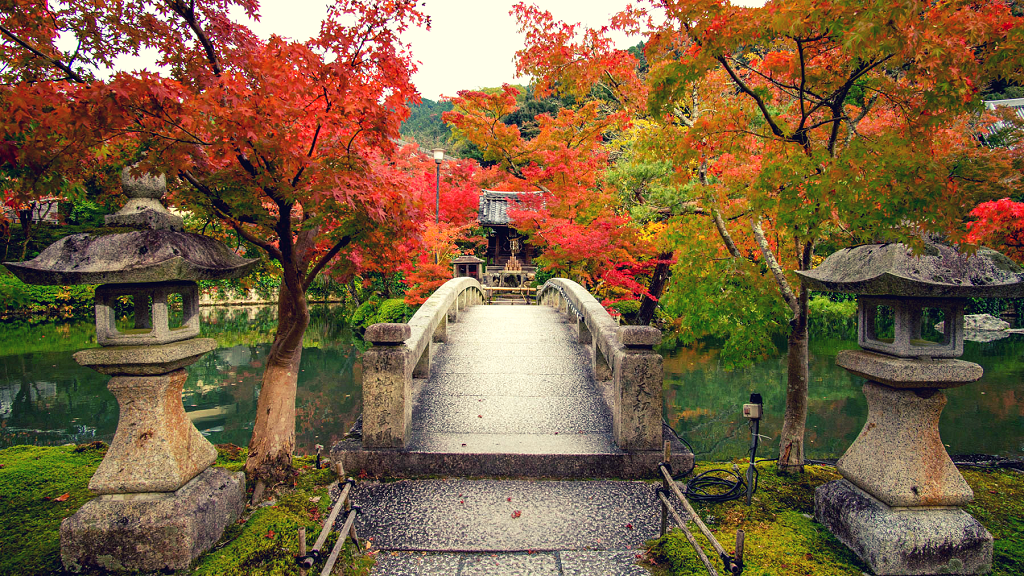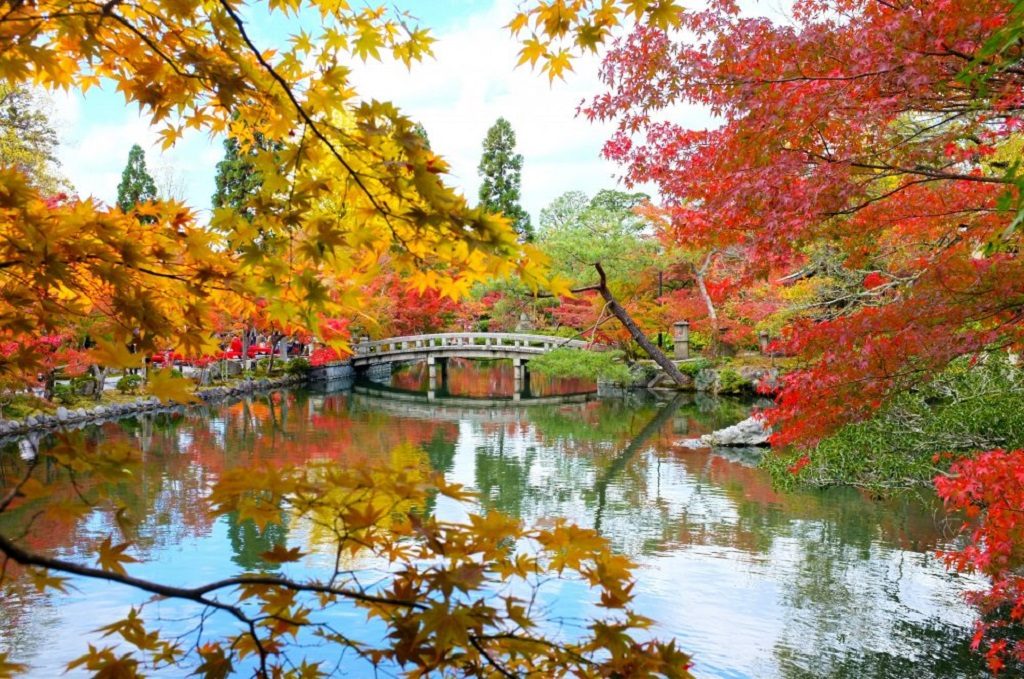 If you're looking for a serene environment just to relax and enjoy Japanese architecture, step into the Eikando Zenrinji Temple.
The best place to view autumn foliage illuminated in breathtaking beauty. There are plenty of things such as the large koi ponds and Kin'un Bridge where you can admire the splendid scenery of nature.
Particularly in autumn, you can see bright maple leaves in various shades of red from roofs to grounds. So it's always ideal to visit this temple during autumn, also at a time where there's less crowd.
Take your time to explore around and get a nice view of Kyoto from the Pagoda as its one of the most peaceful places you'll ever experience.
Curious to know more about Kyoto but no idea where to begin?
We're a premier travel company based in China, who has the best professional guides all over Japan and more than 27 countries.
Reach us anytime to get a tailor-made itinerary for an unforgettable experience in Japan's ancient capital.