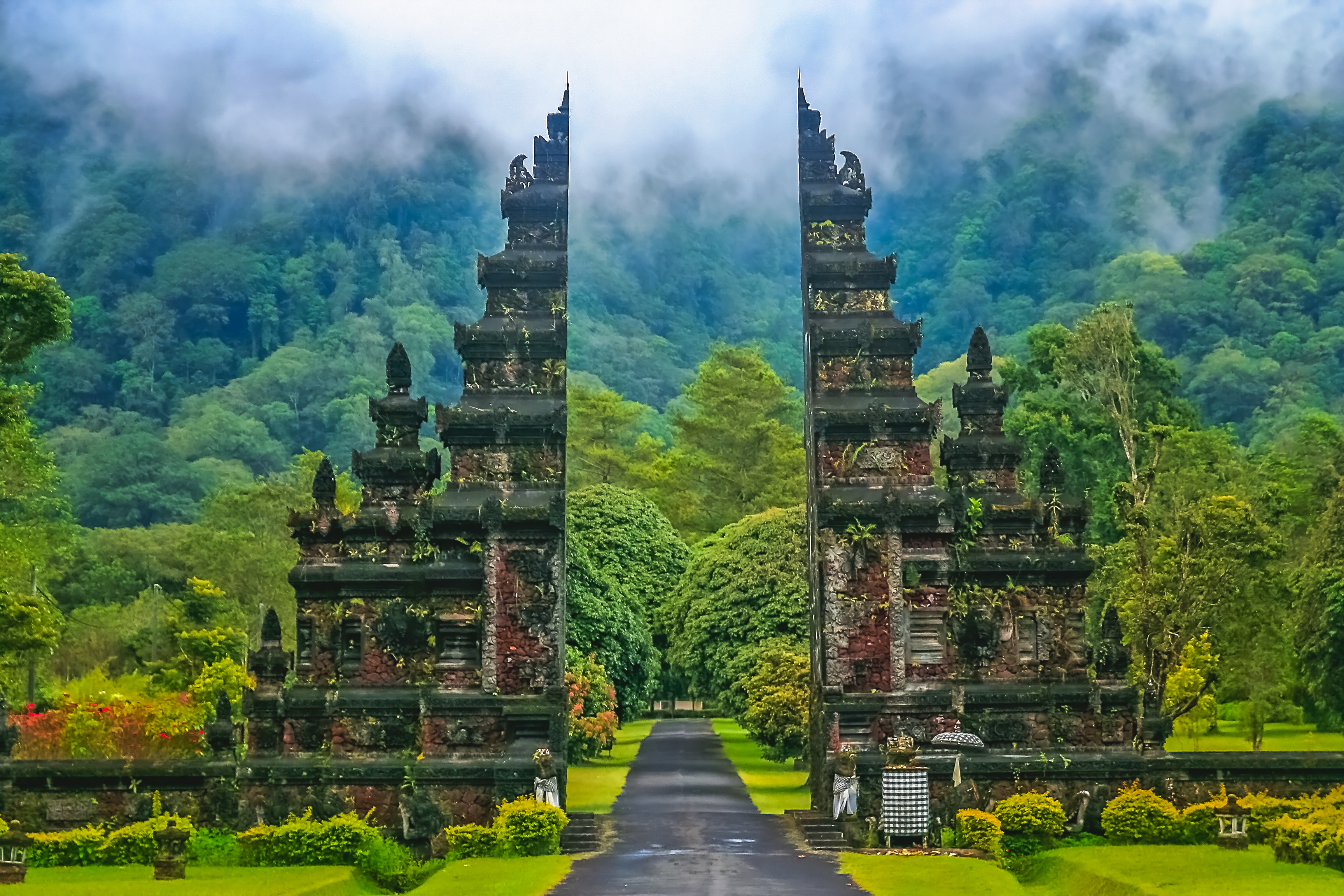 Best places to visit in Sanur & Ubud in Bali
As far as I am concerned, Bali can be enjoyed in many ways as there are so many things you can spend time doing and seeing by a single visit itself. I am certain that wandering in Sanur and Ubud in Bali for 4 to 5 days can pretty much create last longing memories, to visit Bali repeatedly. Hence, let us glance over the top things you can see and do during your visit to Bali.
Bali Safari and Marine Park
If you looking for a safari adventure go for the Safari & Marine Park in Bali, as it is the largest animal-themed park most of the tourists visit since 2007 when it was opened its gate to more than 80 species with over 400 animals to roam freely in the 40-hectare land.
Visiting here would take up your full day but rest assured, as there are activities to take part and many places to discover once inside the park, and these include the various animal educational shows, the spectacular Bali Agung show (which will be done by the same team who did the 2000 Olympic Games in Sydney). You can further cuddle the baby orangutans and get close-up photo opportunities with other animals, view baby sharks at the aquarium, plus, if you are with a family you can have a blast together as its home to some excellent eateries. And you can even dine whilst watching the King of the Jungle and his harem close up! In the evening, you can drive back to your hotel and rest reminiscing the splendid memories you had with each other.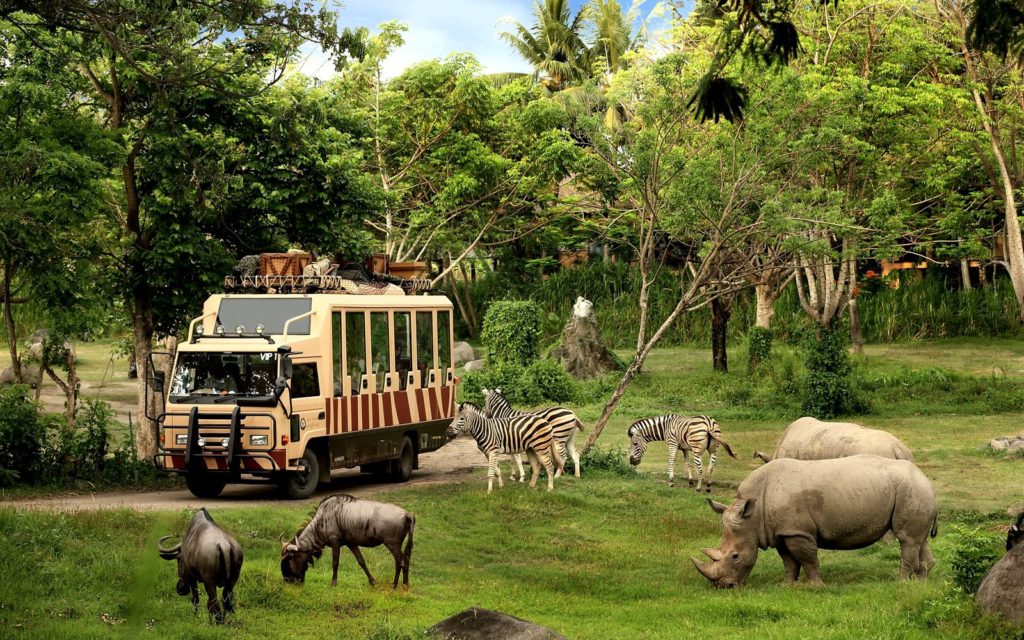 Nusa Lembongan
Nusa Lembongan is a small island lying in the southeast of Bali, which is a necessary break from Bali's city life to chill in the beach vibes. Known to be a slowly growing tourist destination with awesome things to do.
A day in Nusa Lembongan cruising in a luxury catamaran to Mushroom Bay is a peaceful retreat for relaxing, exploring and indulging. At the private Bali Hai Beach Club, you can choose from countless activities, to go on an adventurous snorkeling mission, a daring banana boat ride or a courageous parasailing flight. You can also pick just to relax on the pristine golden beaches or in the hammocks of the peaceful gardens. There are kid-friendly activities too organized by a team of professionals to ensure a day of fun for the entire family. Before heading back to mainland, you can moreover enjoy a delicious BBQ lunch and bask in the sun and serenade of the seas.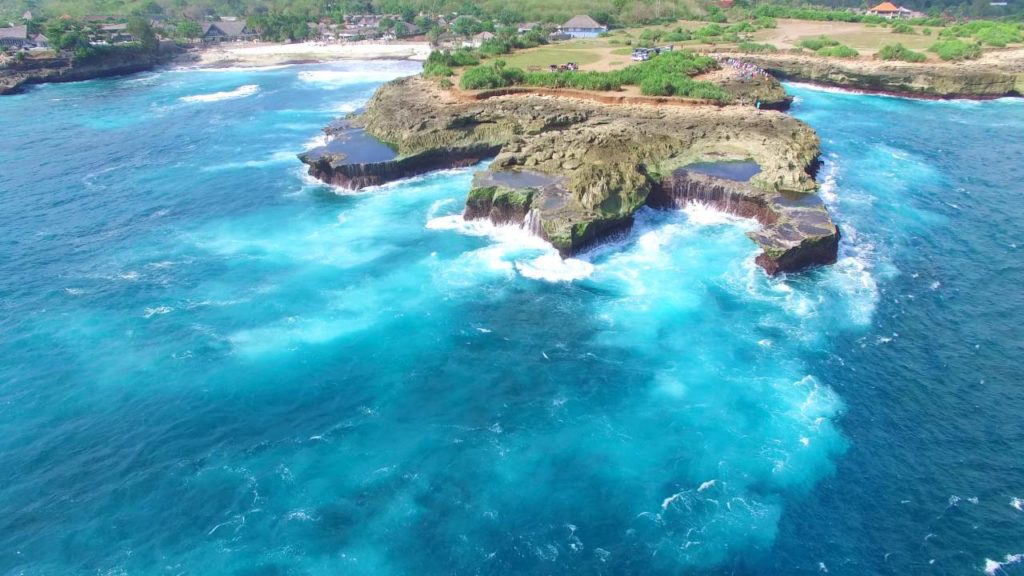 Ubud Adventure Centre
Begin your day at Mason Adventure's at Ubud Adventure Centre (one of the popular and established Bali Adventure Tours), which offers secure, efficient and massive experiences for your unforgettable tour in Bali. Once you are here, you will get a 2-hour raft as a starting point to paddle across the white water while enjoying stunning jungle sceneries with the provided safety equipment.
After having the lunch, you can further get up close and personal with Bali's largest herd of Elephants at the Safari Park in Taro. The botanical gardens run over 3.5 hectares will definitely keep you astonished with various Balinese local shrubs and giant elephants surrounding the forest. If it's not enough for the day, you can create your own customized tour by adding more activities such as kayaking, cycling, trekking and enjoying Bali from above with sky tours to your bucket list of adventures, as it could give a mass ending to your day, if you are an adrenaline junkie. Later in the evening, you can transfer back to the hotel and spend rest of the time removing the photobombs taken during the day.
In summary, if the numerous sites and scenes could bottle up in a small island from sun kissed beaches and a marathon of wildlife watching to some adrenaline pumping adventure sports in the world, that would be Bali.