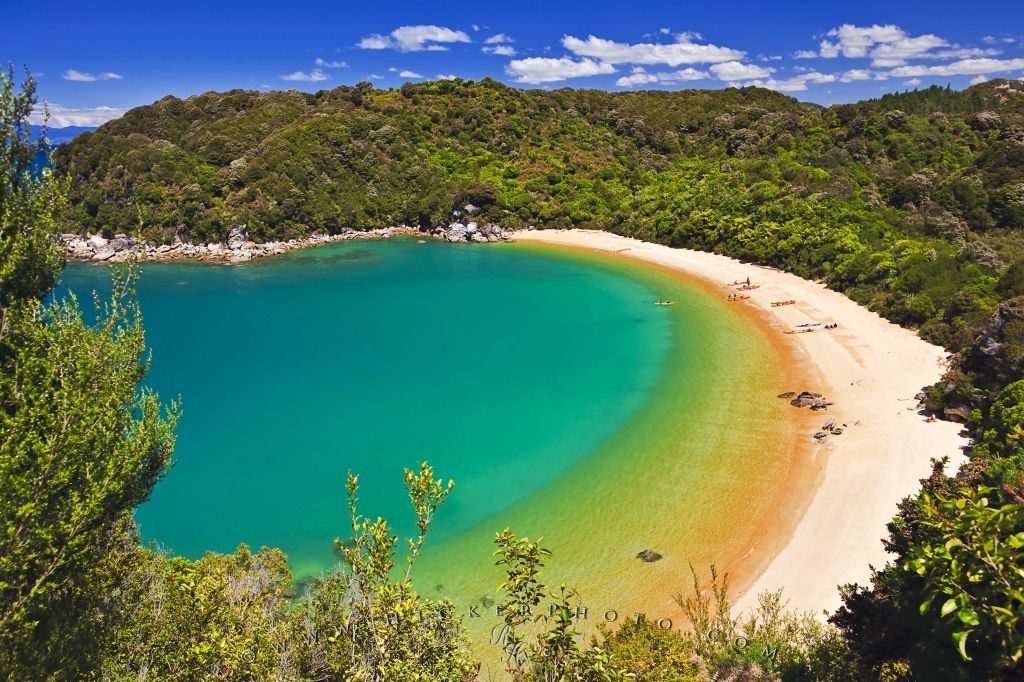 Best Places to Visit in South Island of New Zealand
Abel Tasman National Park and Golden Bay
You can explore this national park in two ways, sea or land; if by sea, the coastal waters are great for sailing, kayaking and see seals and dolphins. If by land, the park is a perfect place to walk and hike the coastal track of Abel Tasman by passing the coastline through native bush, forested hills, limestone cliffs as well as the golden beaches. There are some best tropical beaches in the golden bay on the west coast of the south island that refresh both mind and soul. Especially if you head to farewell spit, you can get some stunning views of the Tasman Sea. If you want to stay close to both park and bay, Motuweka is the town that provides all sorts of facilities including fast food eateries. Therefore, do not miss when you visit Abel Tasman National Park, to visit Golden bay too, which is not too far away, up over Takaka Hill.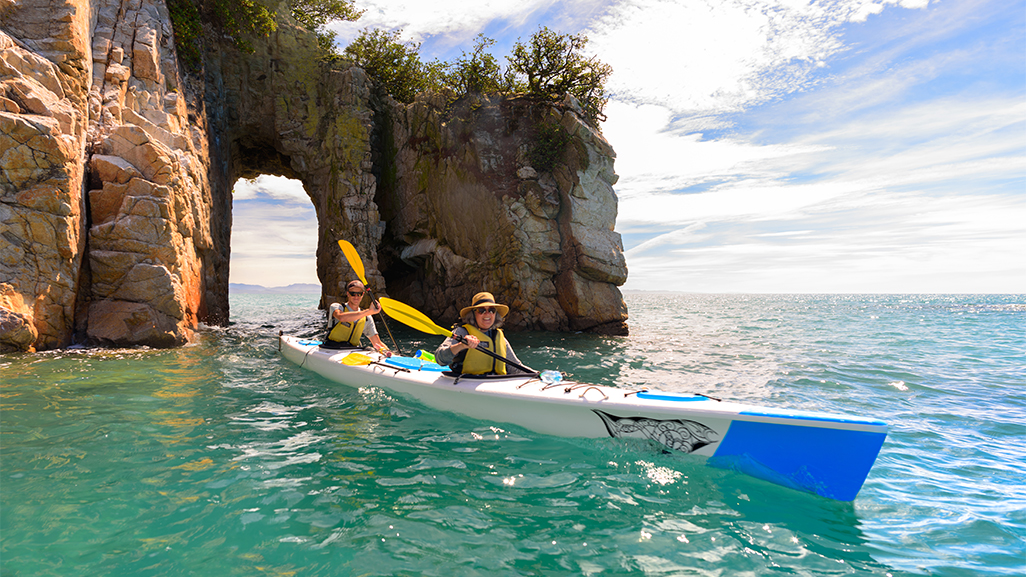 Mount Cook
The tallest mountain of New Zealand, covered by 40% icy glaciers located close to the Aoraki/Mount Cook National Park. If you are a trekking enthusiast, this highest peak offers some rich forested trails for your wandering feet.  While you are here, take a short walk to enjoy some incredible views of Lake Pukaki and Mount Cook, which is a perfect combination on a cloudless day. The south island is unforgettable during winter as well, especially if you view from above, the mountains, glaciers, lakes, and rivers are guaranteed to take you to another world.  What's more, get yourself a bird's eye view of the area from air or surrounding turquoise waters by boat and explore other mountains along this scenic route. Despite of the weather, this place is a top spot to experience southern island to the maximum.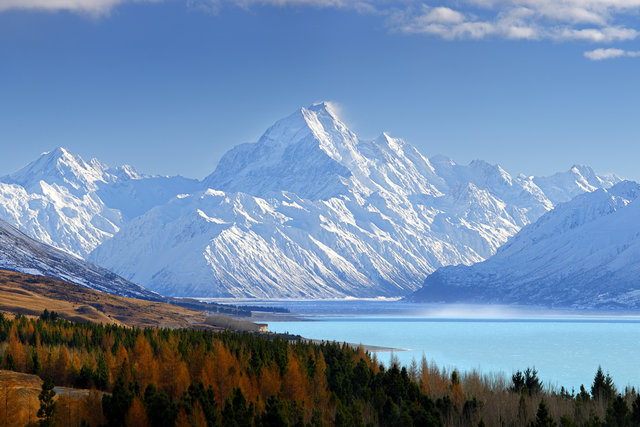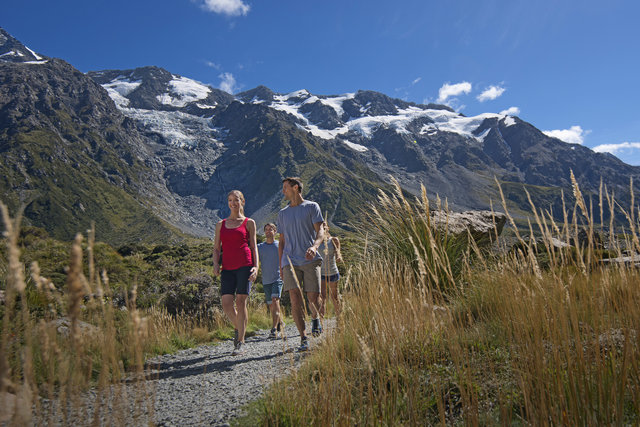 Fox Glacier / Franz Josef Glacier
Fox glacier is situated in a wonderful town that takes the shape of a Fox at the Westland Tai Poutini National Park. This magnificent glacier is around 36 square kilometers long and considered as the largest in the west coast glaciers. Hiking on Ice at Fox Glaciers will definitely give you an awestruck experience as its one of the greatest highlights in New Zealand.  Moreover, Franz Josef glacier is another must on your list, if you go on a west coast trip.  It would take around 8-hour hike to access this glacier or you can directly reach by helicopter from top. The glacier offers magical sights even in the pouring rain and during gloomy days. In fact, it is the steepest and fastest moving glacier in New Zealand, which makes one of the best places to visit in the South Island.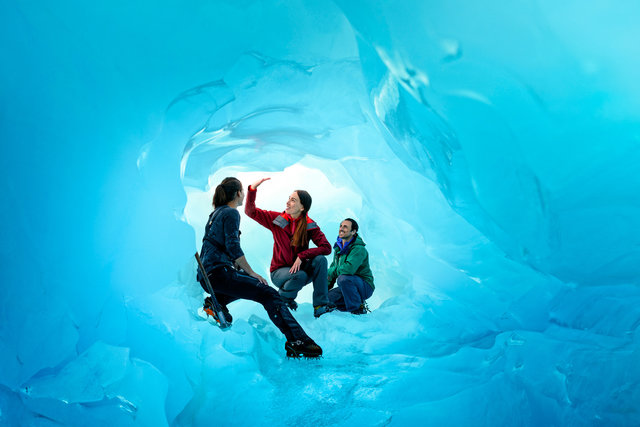 Milford Sound
A world-renown wonder known for its towering mountainous peaks, cascading waterfalls and unique wildlife. Sound is located in the west coast of South Island that can only take around 4 hours if you driver from Queenstown. If driving is not interesting enough to discover, you can go by both flight and cruise to enjoy this scenic beauty.  However, if you take a boat tour to Milford Sound, you can learn of its formations more up-close plus the incredible sights of waterfalls and mountain peaks. When you fly from above, you would enjoy the amazing views around Queenstown more enthusiastically no matter the day is wet or dry. As for me, it is undoubtedly, one of the best points of interest to visit in the south island. By the way, if you happen to tour during winter via cruise, take note that most of the operators are not available.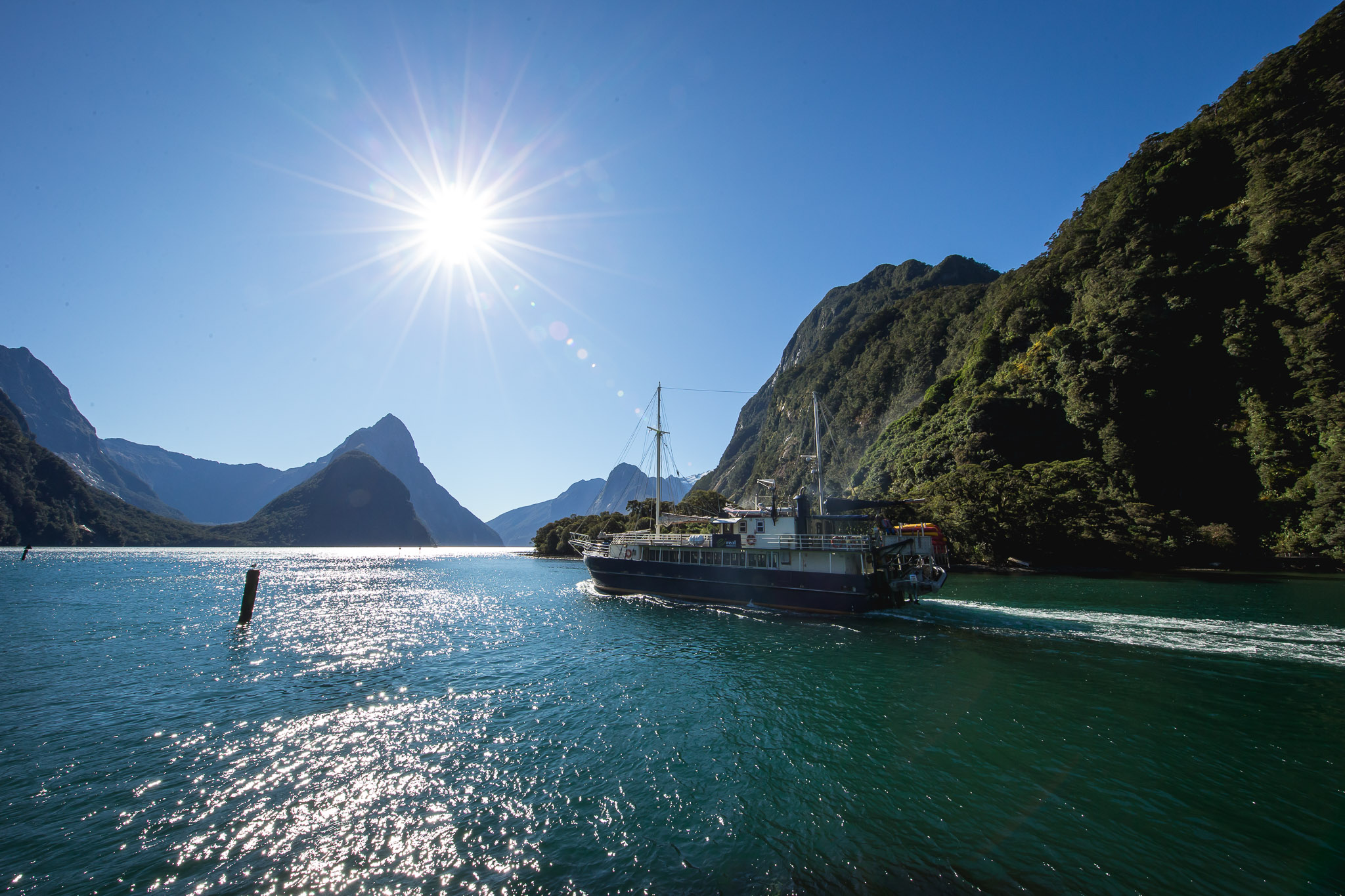 Marlborough Sounds
The majestic Marlborough sounds is a chain of sea-drowned valleys filled with the waters of the Pacific Ocean and boasts of 1500 kilometers of New Zealand coastline. It is specifically, located in the north east of the South Island close to Picton. Hence, if you travel from Wellington, you can directly take a ferry to Picton to witness half of the splendor of the Marlborough sounds. Anyhow, this mesmerizing place is not only famous for its remarkable bush-clad mountains jotting out in the sea, but also a safe haven to secluded bay, historic sites, marine reserves and precious island sanctuaries, which you can go spotting the wildlife by walk, hike, cycle, kayak or cruise along the way to admire its beauty in the southern island.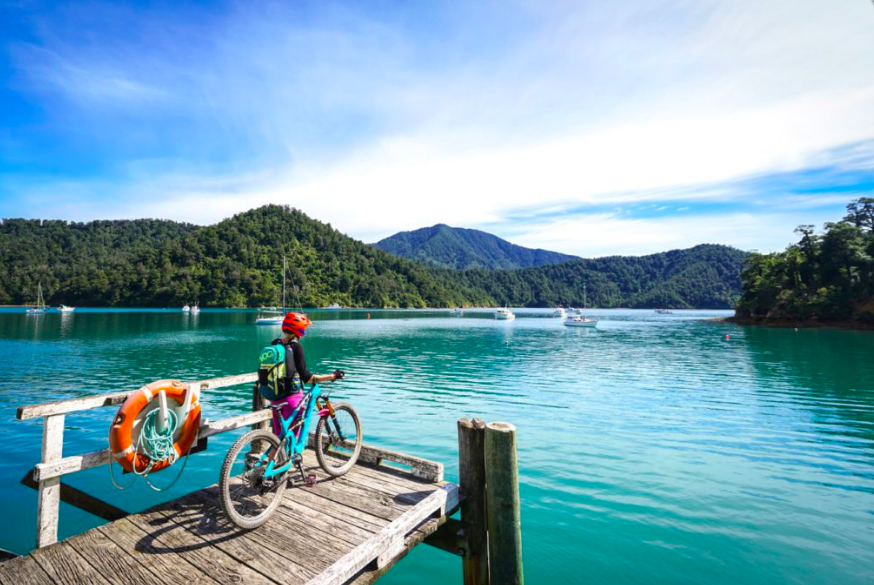 Overall, South Island is outstanding for its purest landscapes, spectacular mountains, breathtaking lakes and glaciers and one of the main lands, which makes up the whole island country, New Zealand! If you want to experience this awesome South Island yourself, get to know some amazing full-day tours we've got, that can be customized for your needs.
Just reach us via www.expatsholidays.com on Web | expatsholidays3 on Instagram| ExpatsHolidaysChina on Facebook | expatsholiday on Twitter for daily updates.