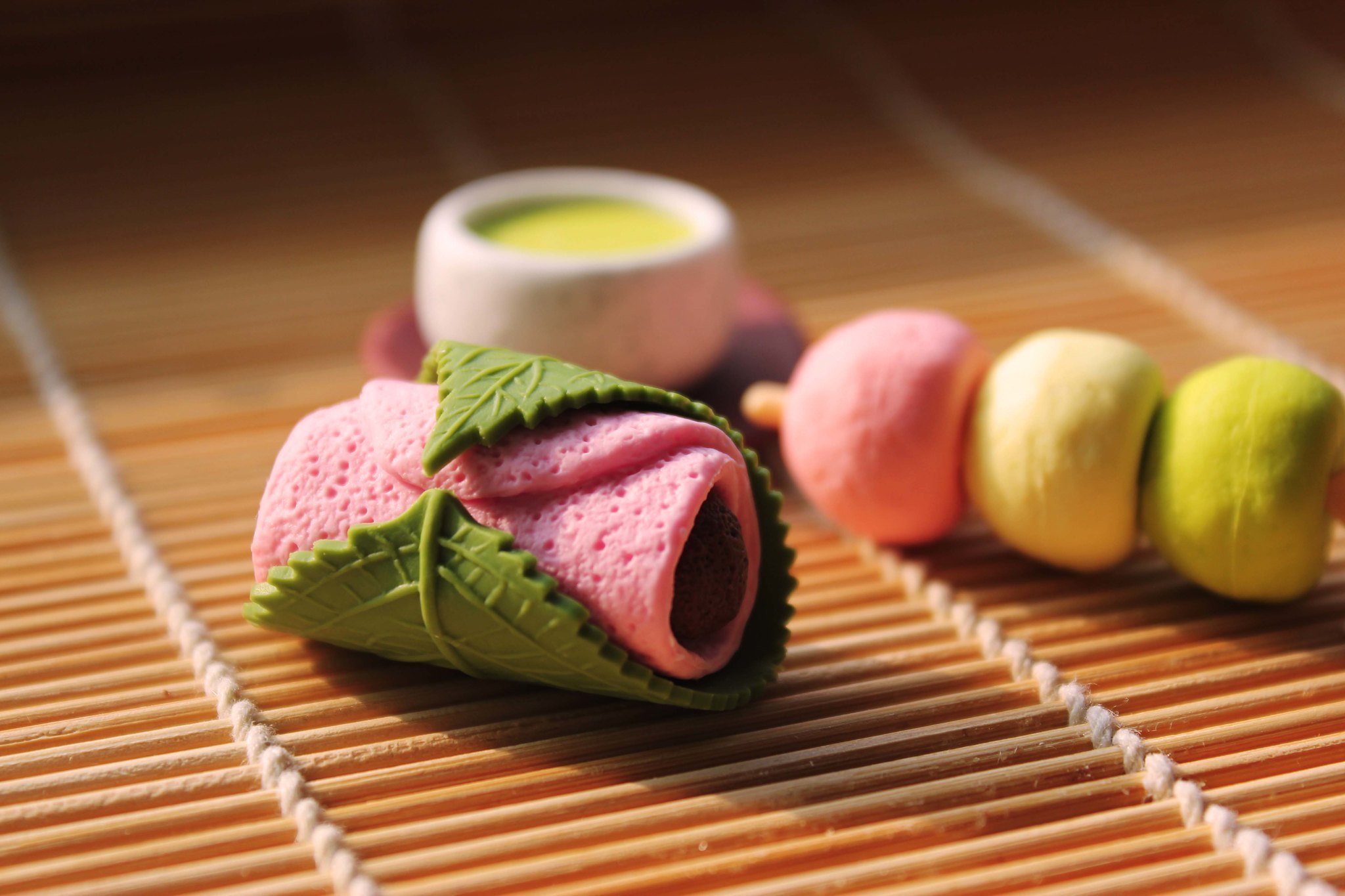 Best Sakura Food Choices for your Hanami Experience
If you're in Japan during hanami season, it can seem as though the country has gone a little sakura-mad. Not only are there blossom-themed events and festivals going on up and down the country, but even the products reflect the coming season – with limited edition, sakura-flavoured foods and drinks on the menu for a brief time only.
What are the most popular foods to enjoy at cherry blossom viewing? And what do they taste like? An endless array of cherry blossom themed sweets, meals, alcohol and soft drinks are available in the leadup to Spring in Japan. You're sure to find a seasonal treat that suits you!
The most iconic dessert for cherry blossom viewing is Sakura Mochi. Chewy mochi with sweet red bean paste filling is simply delectable! The aroma of cherry blossom leaves adds to the next level of full spring experience!
Sakura Anpan
A spring-tastic twist on the regular sweet roll with bean paste. One of the most famous shops when it comes to Sakura Anpan is Ginza Kimuraya. After presenting a bread specialty called Sakadane Anpan Sakura to Emperor Meiji, it became a craze all around Japan. The sweet, flavorful bean paste is the heart of this snack, embraced by fluffy bread and topped with a salted cherry blossom that provides a savoury burst.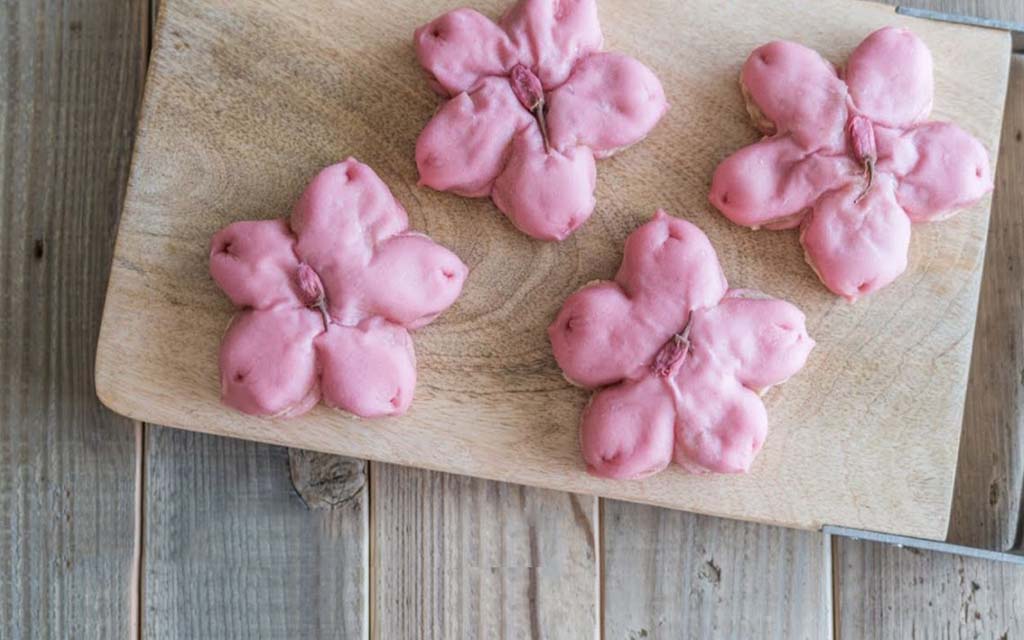 Hanami Dango
Hanami Dango is an iconic tri-colour sweet for cherry blossom viewing in Japan. These dumplings are made with sweetened rice flour (or sometimes with a combination of glutinous rice flour).  They are easy to make and look festive!

Raindrop jellies
These raindrop jellies come from an Akita confectioner called Eitaro, that dates all the way back to the Meiji Era. Eitaro's lovely handmade sweets contain a homegrown blooming cherry blossom, confined in the jelly. It's pickled in order to preserve it, then honey is added for sweetness. The translucent jelly is slightly pink and flavoured with cherry blossom liqueur.

Cherry Blossom Doughnuts
Mister Donut, a popular doughnut chain in Japan is behind the super cute Pikachu faces which were sold for a limited time only. The cherry blossom themed doughnuts are not just an image of sakura in themselves, but are modelled after the traditional Japanese sweet, sakura mochi, taking inspiration from the soft, squishy texture and subtle cherry blossom taste.

Sakura cakes
Sakura cakes should be easy to find. You'll see them at cafes, department stores, stalls, and so on. Starbucks, for example, always offers a sakura chiffon cake to accompany its sakura-themed drinks. If cupcakes are what you like, be on the lookout for LOLA's Cupcakes.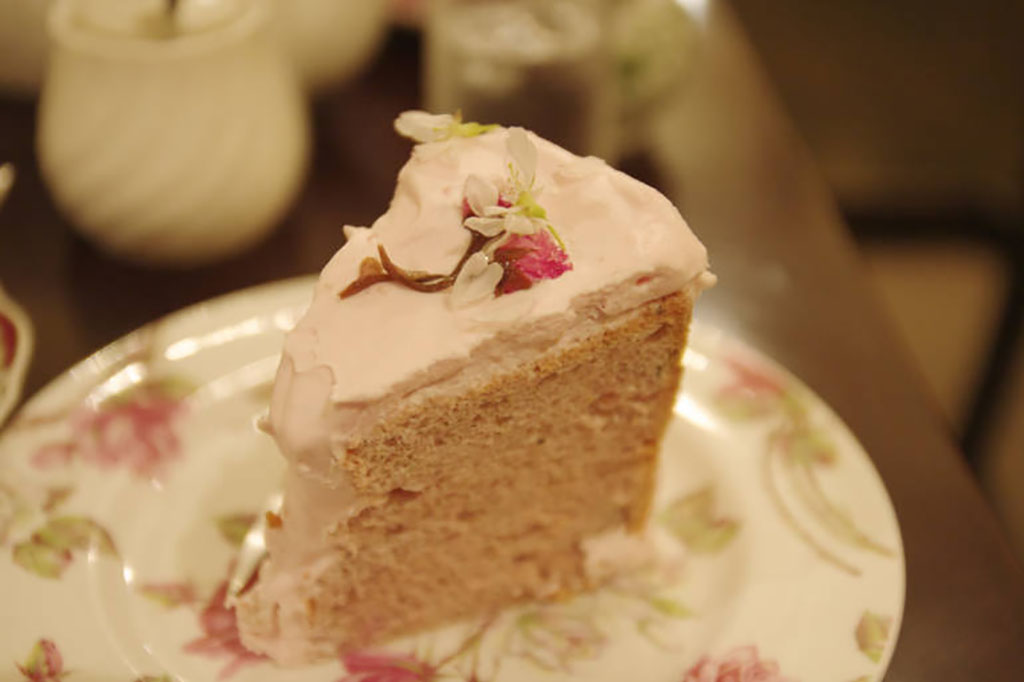 Sakura Ice cream
 Don't forget about ice cream! Parks with sakura festivals, more often than not, will have a stall where you can buy some soft-serve sakura ice cream. Some parks—Ueno, Inokashira, Yoyogi, and Hamarikyu, among others—are even taking that one step further, with the introduction of a sakura ice cream puff.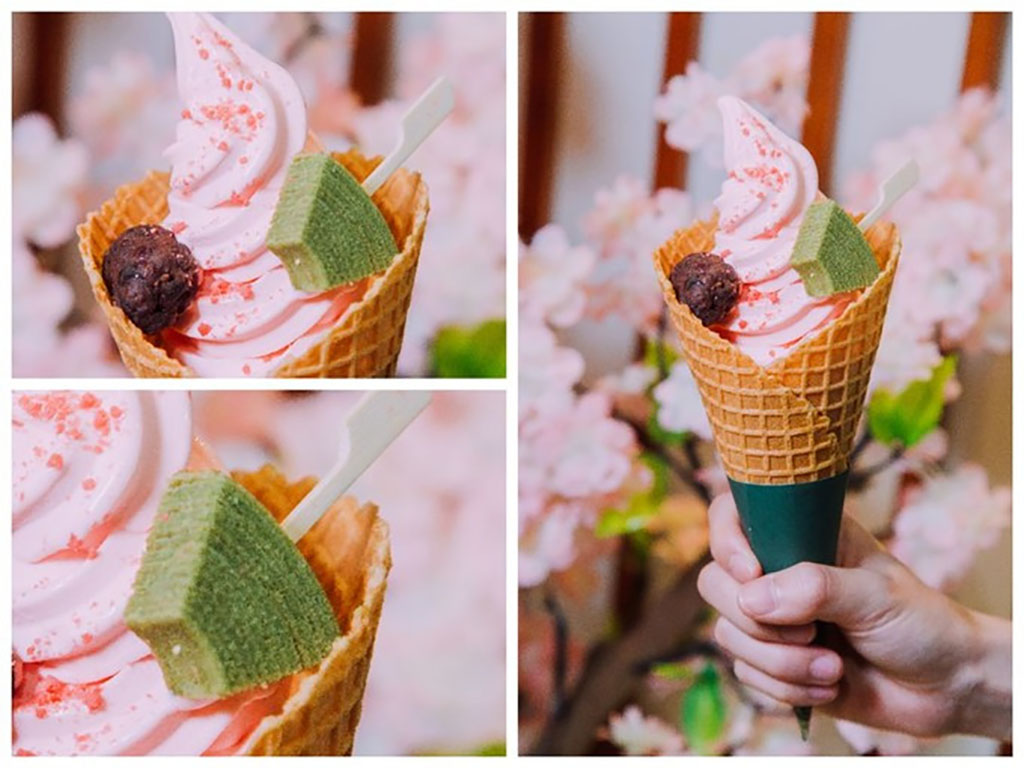 Celebrate the cherry blossom season with this delectable Cherry Blossom Milk Pudding!  The soft silky pudding simply melts in your mouth and the top cherry blossom jelly/jello layer is sweet and a bit salty, blending perfectly with the milk pudding base.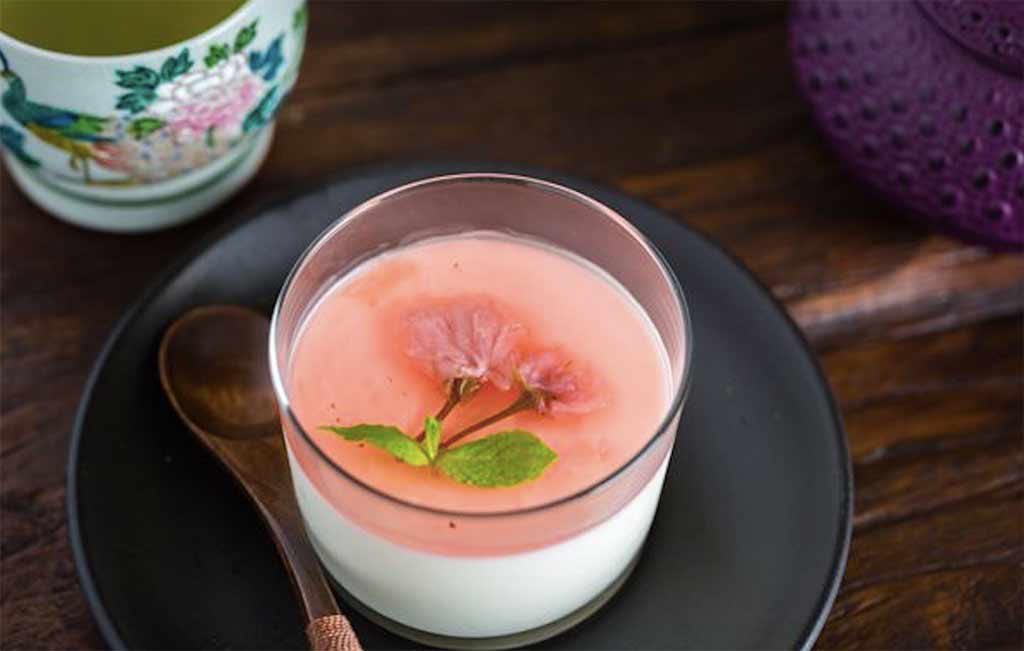 Cherry Blossom Chocolate Drink
The Starbucks Sakura Frappuccino, which appears every Spring in Japan without fail, has become the envy of the world. For fans of both the corporate coffee shop colossus and Japanese cherry blossoms, this sought-after drink is the ultimate Instagram fodder. So much so, that it is often sold out in many Tokyo stores almost as soon as it goes on sale. However, Lindt Japan could be a competitor in the cherry blossom themed beverage department. They have released their White Chocolate Sakura Ice drink every year, but they make it original by switching up the toppings and appearance of the beverage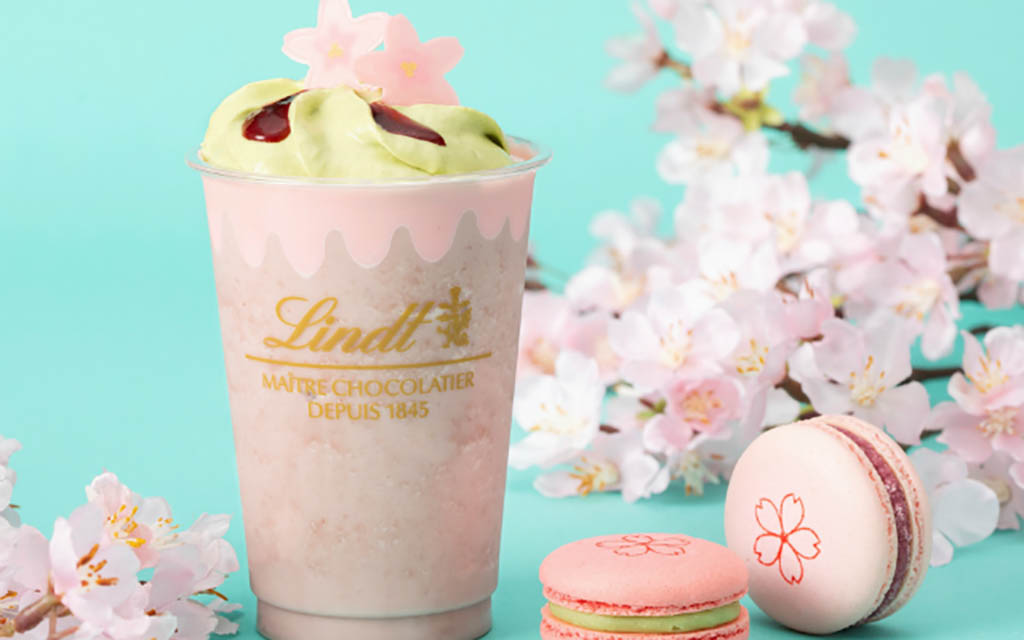 Sakura beer
You probably shouldn't be surprised that there's sakura booze too. Sankt Gallen Brewery created a beer made with cherry blossoms. Asahi Super Dry beer comes in cherry blossom themed packaging to celebrate spring in February and March, although the flavour does not change. Another interesting drink option is the cherry blossom flavoured energy drink by Raizin.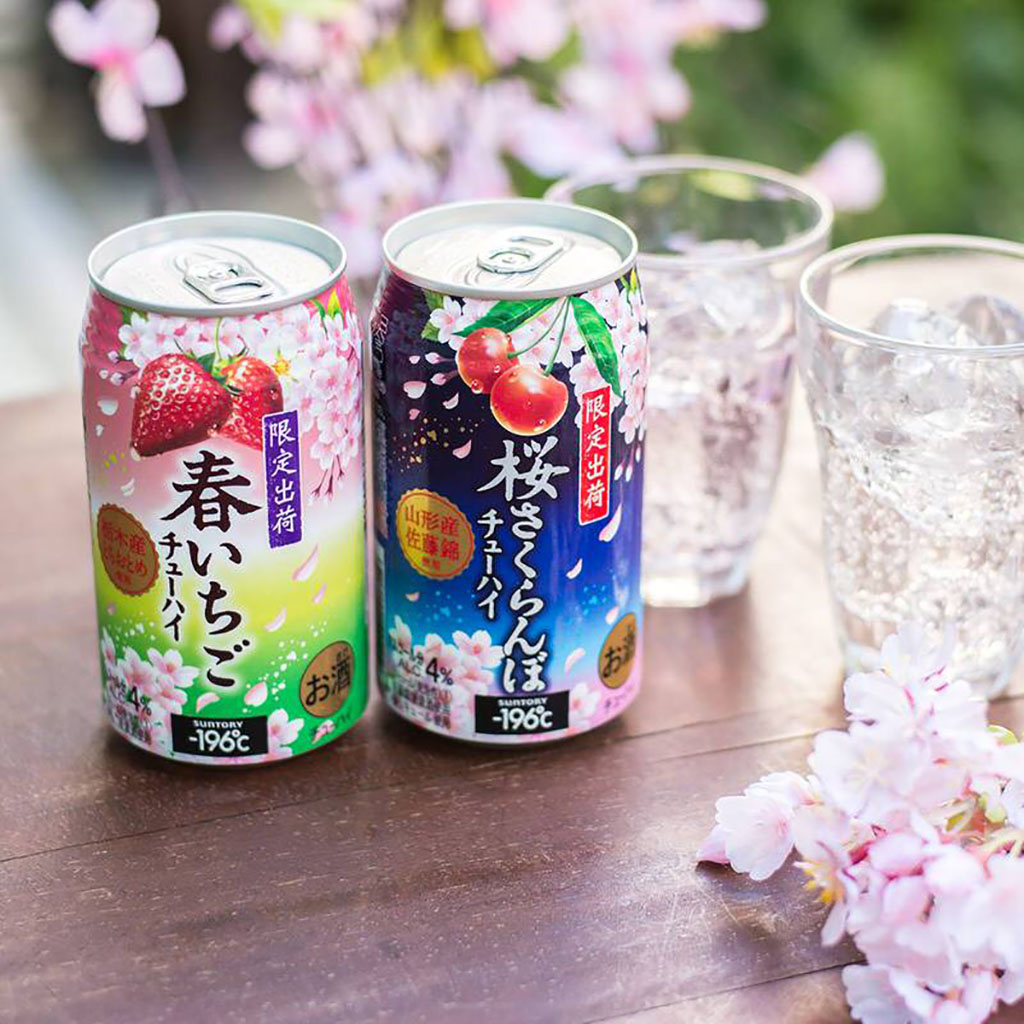 Sakura Tea
Sakurayu is a cherry blossom tea in which hot water is poured over the pickled flower. This tea is somewhat of a lucky charm and is often served at weddings or engagements instead of the usual green tea. Dried sakura leaves with a Japanese green tea such as sencha is another one. And you can also choose the other Sakura Tea, which is mildly salty with a floral aftertaste and plum undertones. A transparent pink expands in the cup revealing a flowery aroma with hints of the sea.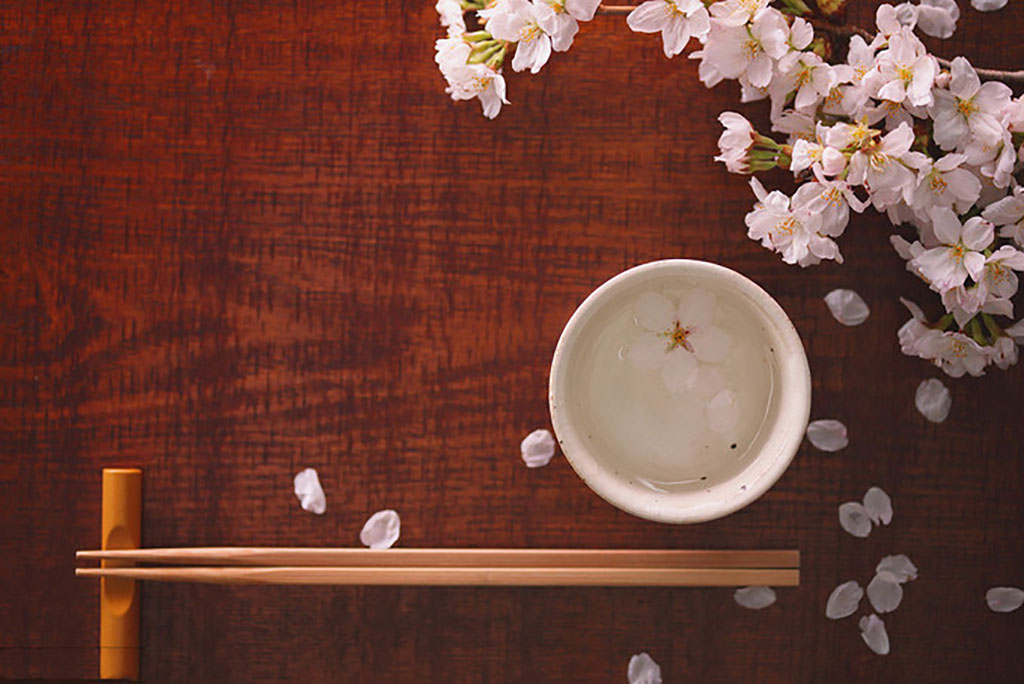 Sakura Liqueur
Marinate of Izu-Oshima cherry tree leaves and flowers of the backstrap of the Odawara Sakura are immersed in alcohol-based Japanese original liqueur! It features a rich aroma that exhibits a peculiar sweetness and the sense that spring is coming. It has a great taste for those who do not have a strong sweet tooth and is packaged in glass bottles with beautiful shades of decoration.