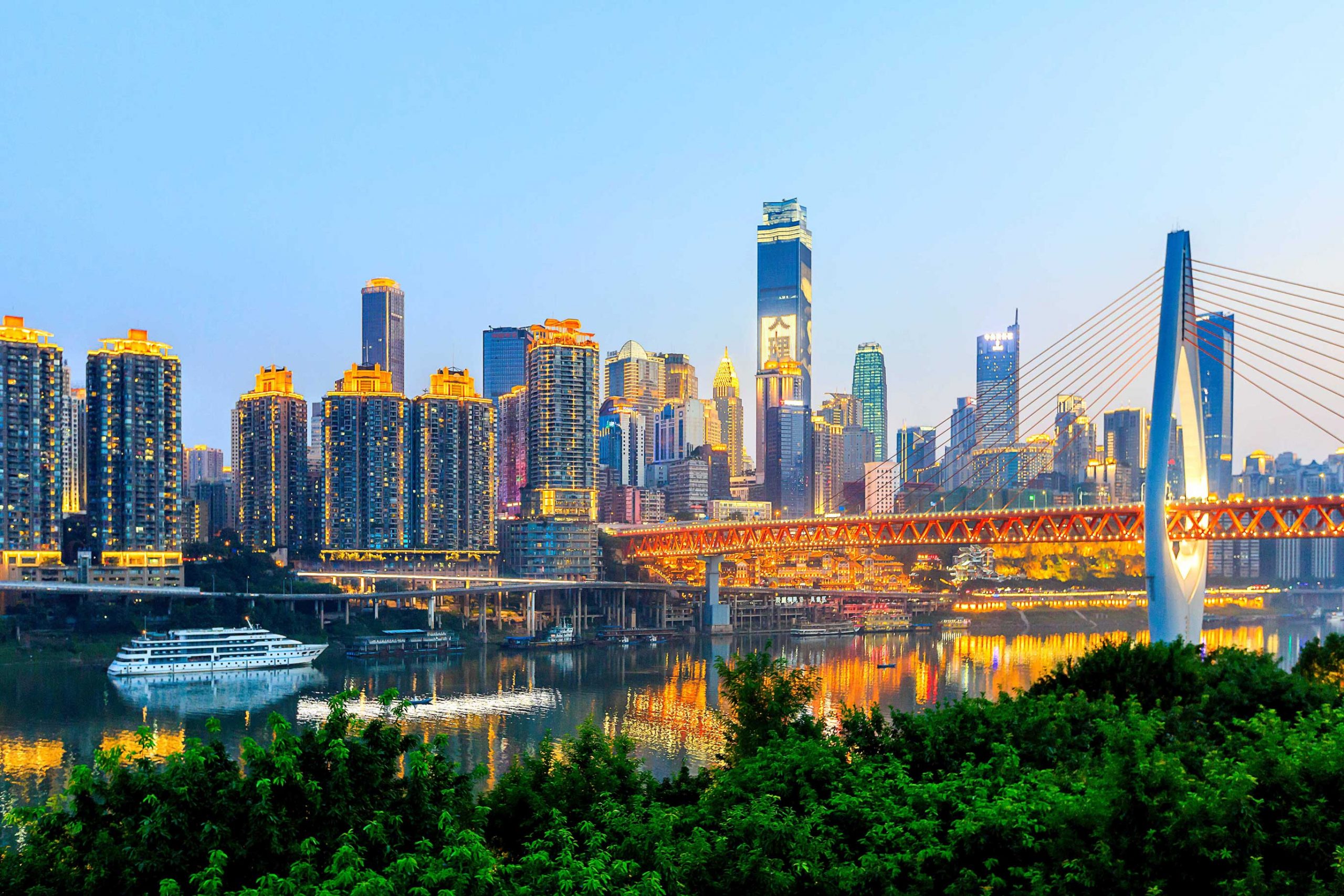 Explore Chongqing City this Autumn
Speaking about Sichuan Province you might know Chengdu, but Chongqing, the urban of the cradle for nature and Sichuan cuisine is definitely worth your visit too. Here, you can explore Wulong Karst UNESCO World Heritage Site, try famous Hot Pot, get aboard on the Yangtze River Cruise and more.
Attractions Inside Chongqing
Hongya Cave: It is a large-scale stilt house built on the side of a hill on the bank of the Jialing River. Inside the building is filled with shops and restaurants to enjoy. Exterior design of the building might look nothing special in the day time, but when the night time arrives everything comes alive!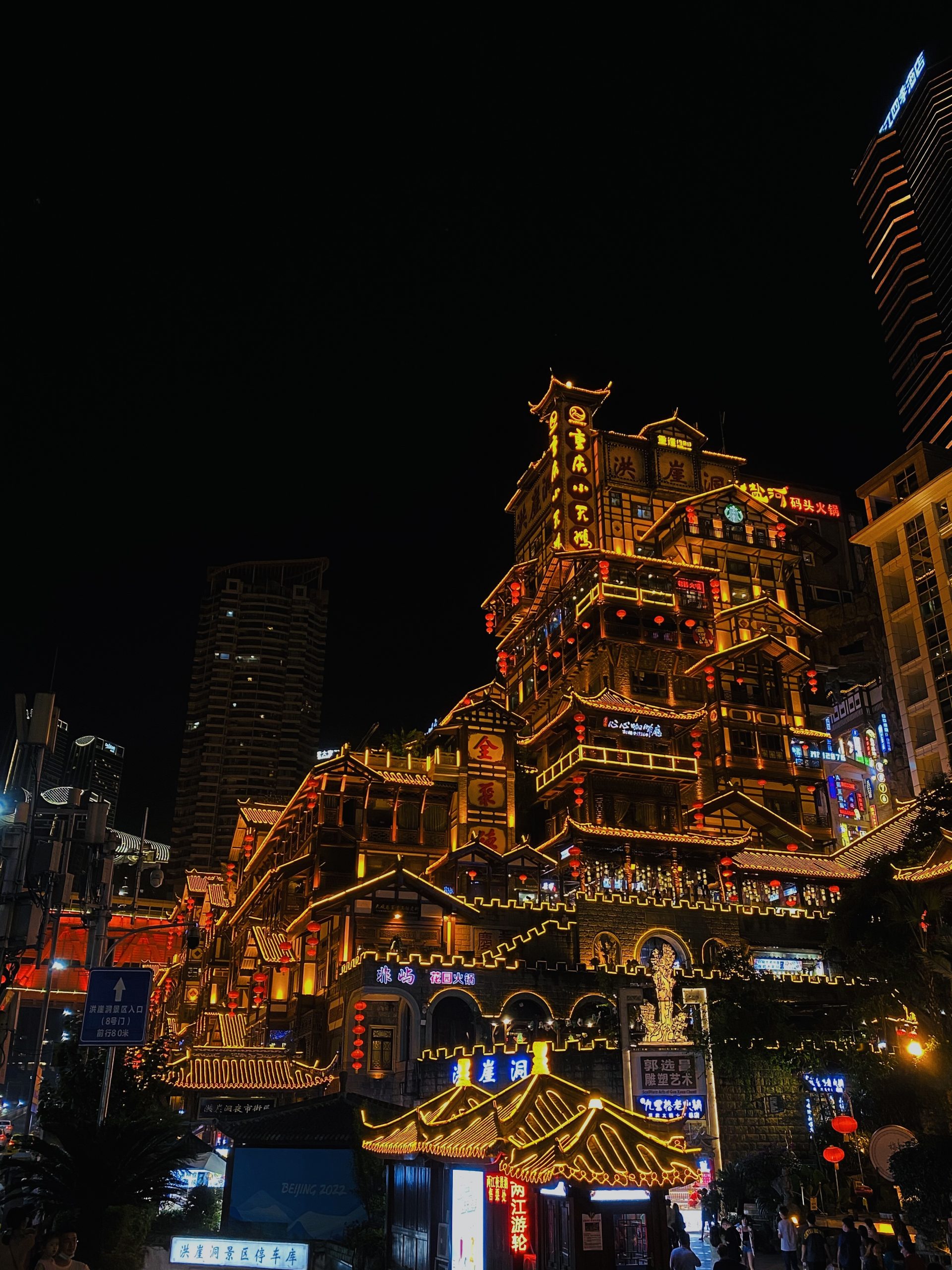 Ciqikou Ancient Town: Unlike the water ancient town, it is an old area built along the hill which is full of shops lining at both sides. You can get wooden knickknacks, porcelain and foods as souvenirs or enjoy a cup of tea on the alleys.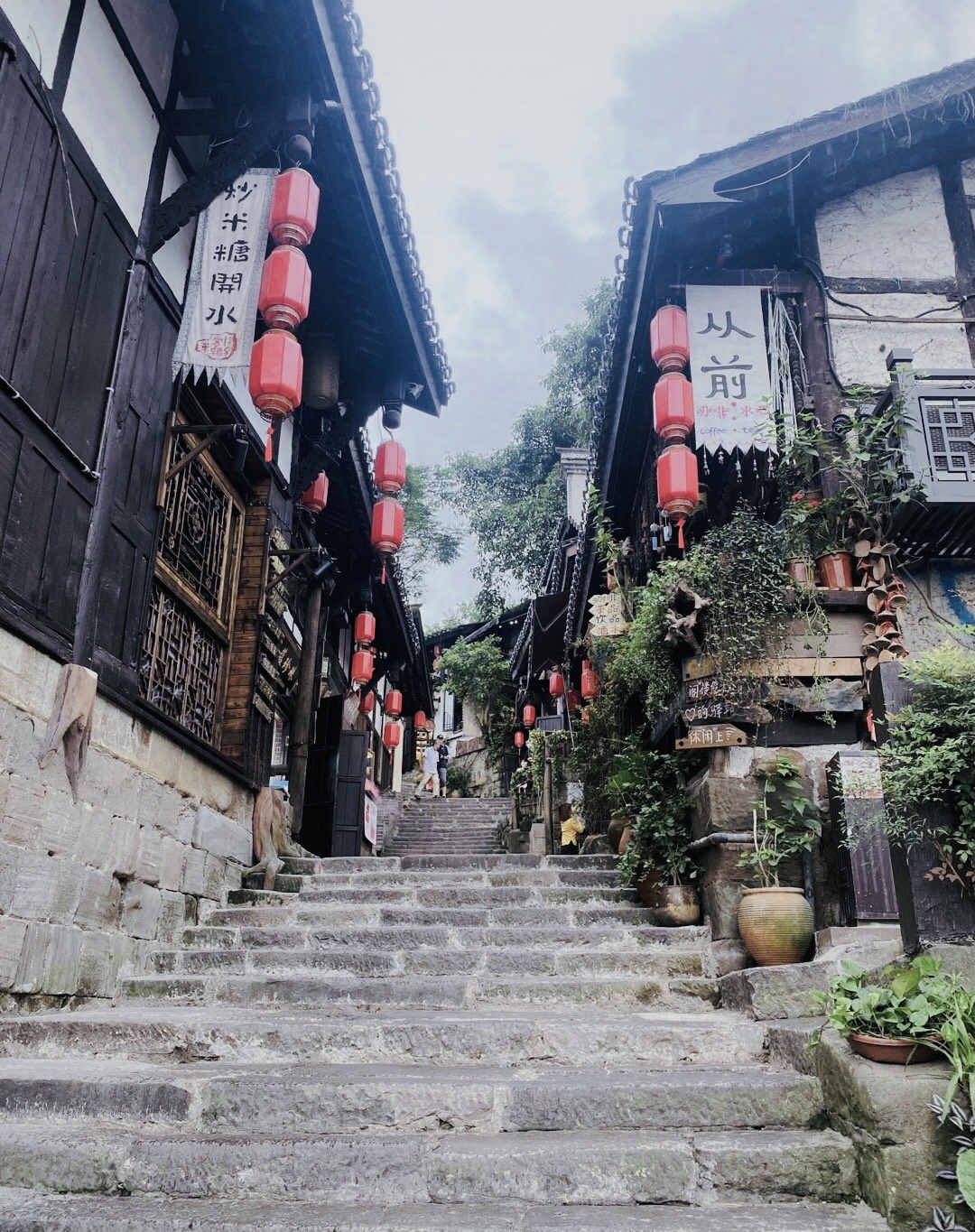 Liziba Station: Have you ever seen a metro line runs right through a 19 story building? Come to wait and take pictures of a monorail passenger train running right through the building complex.
Eling Park: This park will offer you a grand view of both the Yangtze River and Jialing River as well as the Chongqing skyline. Besides, there are potted landscaped gardens, each with its own unique characteristics.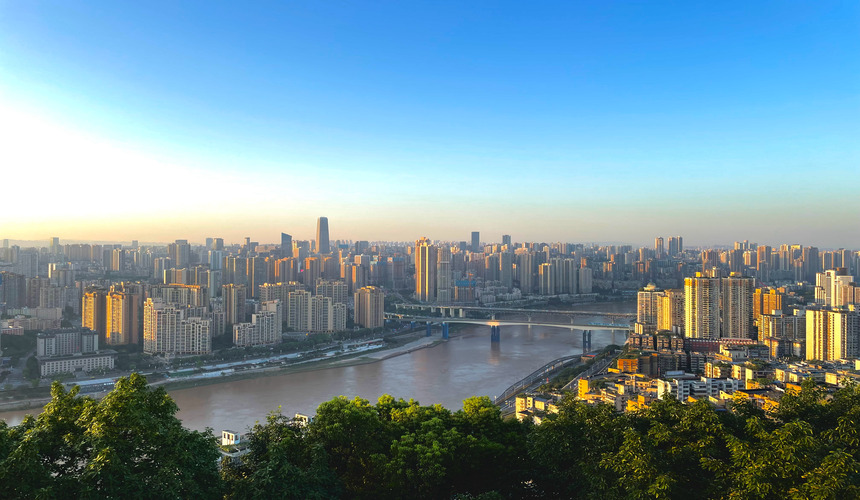 Yangtze River Cableway: Bridges and subways now cross the Yangtze River but nothing quite matches the joy and excitement of soaring across the river on an urban ropeway.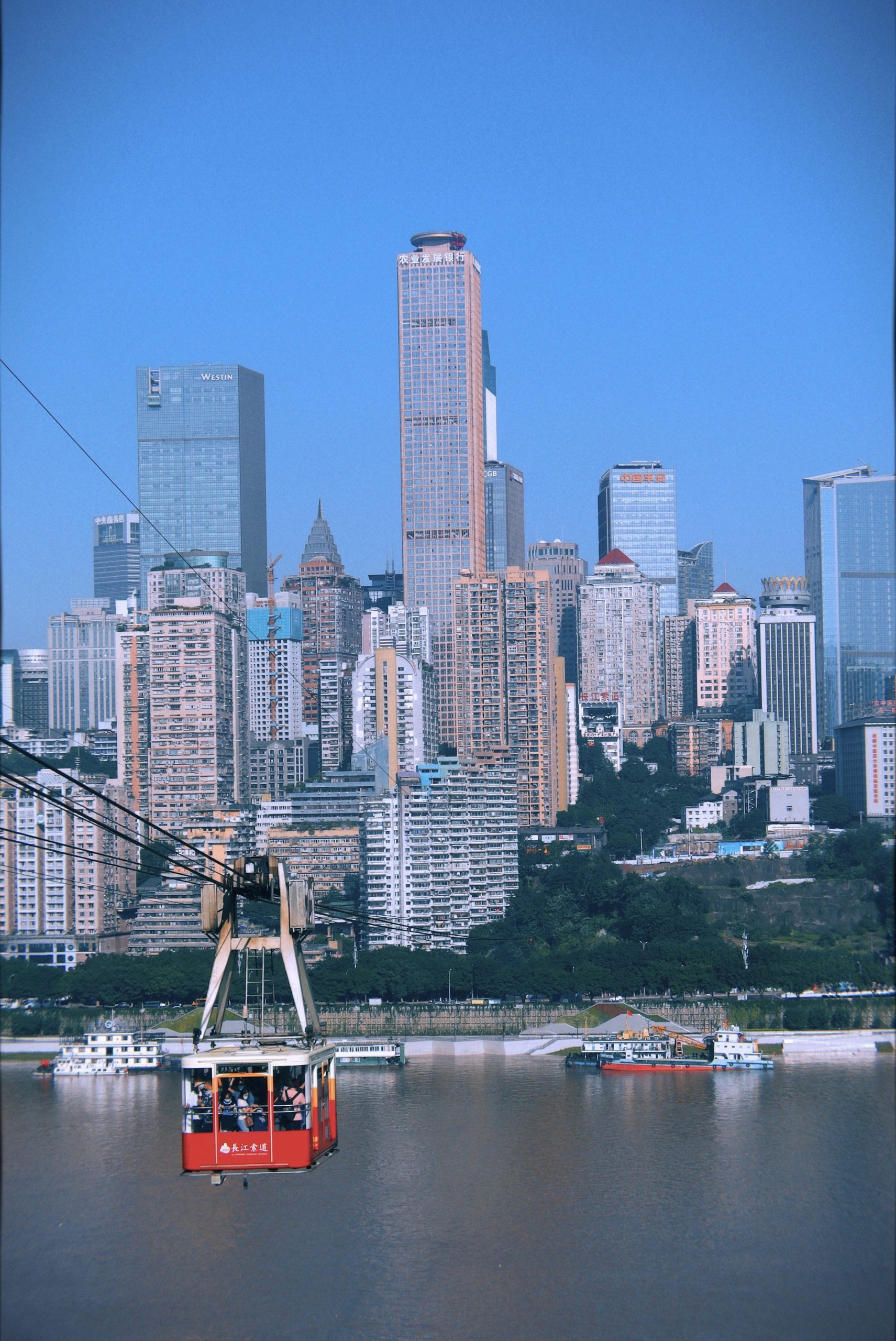 Three Gorges Museum: Before get aboard on a Yangtze river cruise you can visit Three Gorges Museum. Here, you can have a chance to understand the history and engineering behind the Three Gorges Dam project.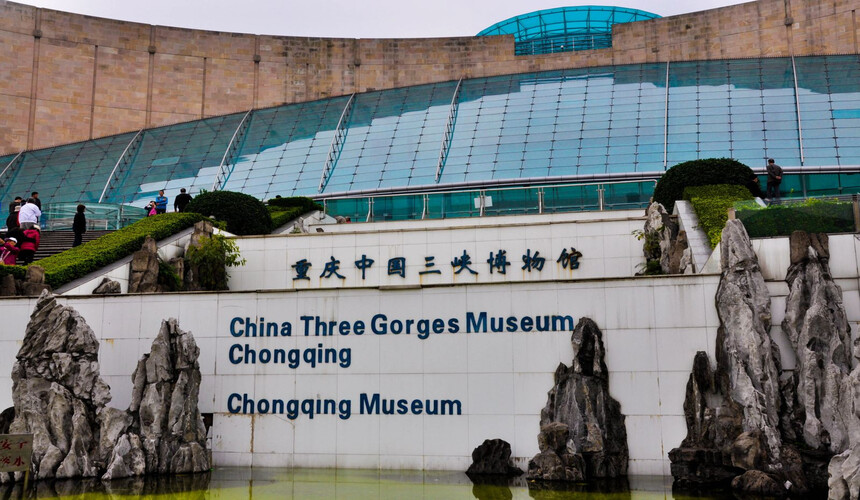 Attractions Near Chongqing
Wulong Karst Geological Park: It will take you around 3 hours (170km) drive to reach Wulong Karst National Geology Park from Chongqing City. This area was listed into World Natura Heritage Site by UNESCO in 2007. During the visit you will explore some famous spots such as Furong Cave, The Three Natural Bridges, Houping Giant Doline, and many others.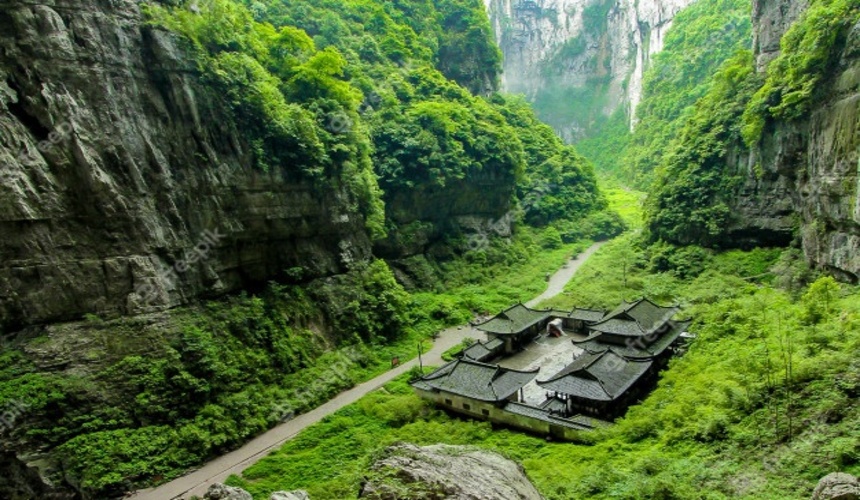 Impression Wulong: The reputed show which themes is the "disappeared working song" includes the Story of Boat Tracker, Working Song on Sichuan River, and Crying Marriage illustrating the folk culture of Ba and Shu areas. By telling the disappeared laboring scene after the industrial civilization, it also voices the spirits left from Chinese ancestors.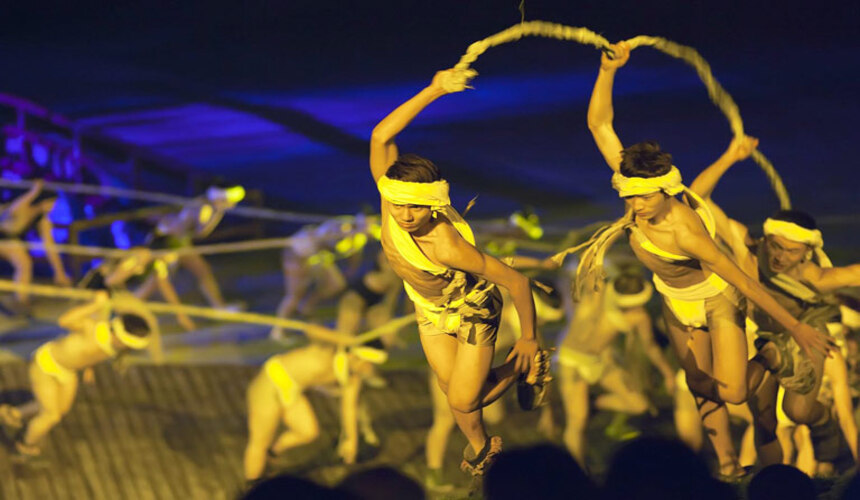 Dazu Rock Carvings: It was added to the World Heritage list in 1999. The cliff statues are large in size, well carved and among the best preserved of this form of Chinese cave temple art. The statues have strong national and secular features and depict the daily lives of ancient people.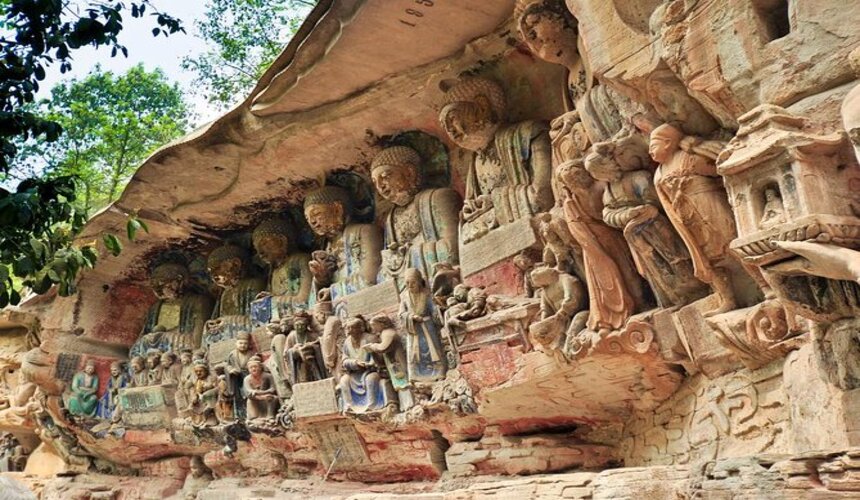 Shenlong Gorge: Located about 79 kilometers from Chongqing City, the Shenlong Gorge is the most primitive gorge. It features green woods, bamboo forests, and other species of plants. You can find several cliffs with different appearances and underground waterfalls in the cave during your hike.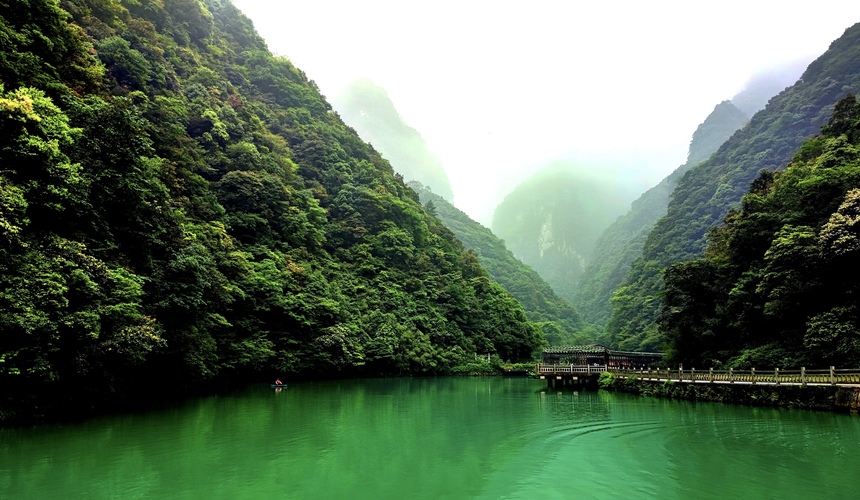 Yangtze River Cruise: Yangtze River is the longest river in China and the third-longest river in the world. If you prefer to relax and enjoy the watery view for three or four days, then getting on board the Yangtze River cruise could be the right thing to do!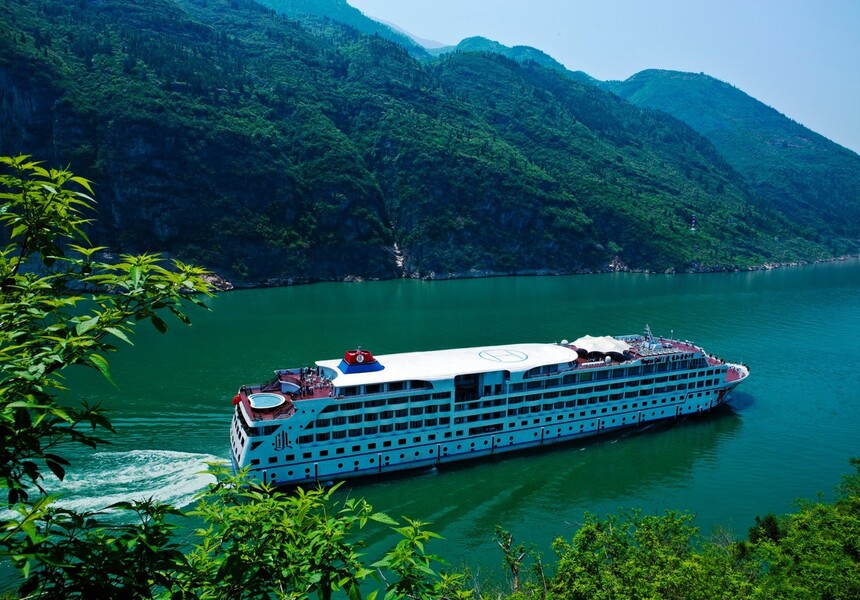 Accommodation in Chongqing
Hyatt Regency Liberation Square: The hotel is connected to Metropolitan Oriental Plaza and Chongqing's city landmark, the Liberation Monument. It owns a Rooftop Garden for you to enjoy the views of Chongqing.

Crowne Plaza Chongqing Jiefangbei: You will no need to be worried about your nightlife. The hotel is located in Chongqing Jiefangbei Street where you can easily find dining, leisure and cultural activities.

4-Day Chongqing Exploration Tour
Day 1: Welcome to Chongqing City
Arrived in Chongqing and transfer to the hotel.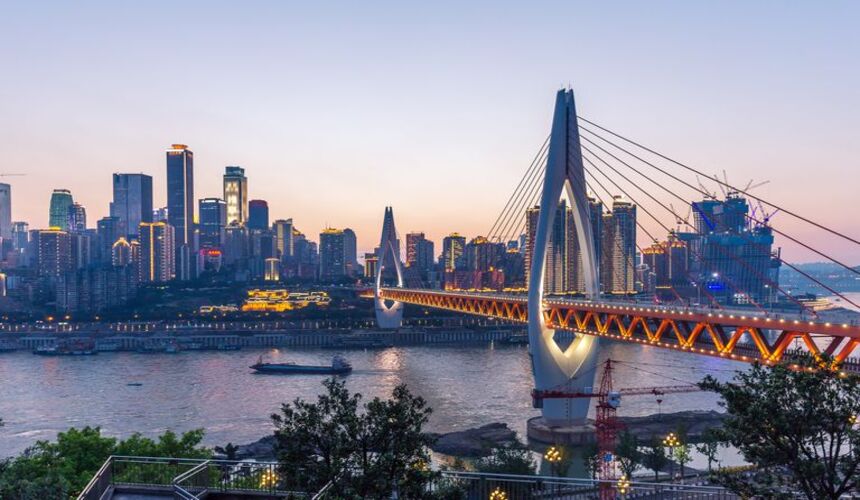 Day 2: Wulong Karst Geological Park
Pick you up at your hotel and drive to Wulong (about 2 hours). Explore the underground artistic palace in Furong Cave and enjoy Impression Wulong at night. After the tour, stay overnight in Wulong Fairy town.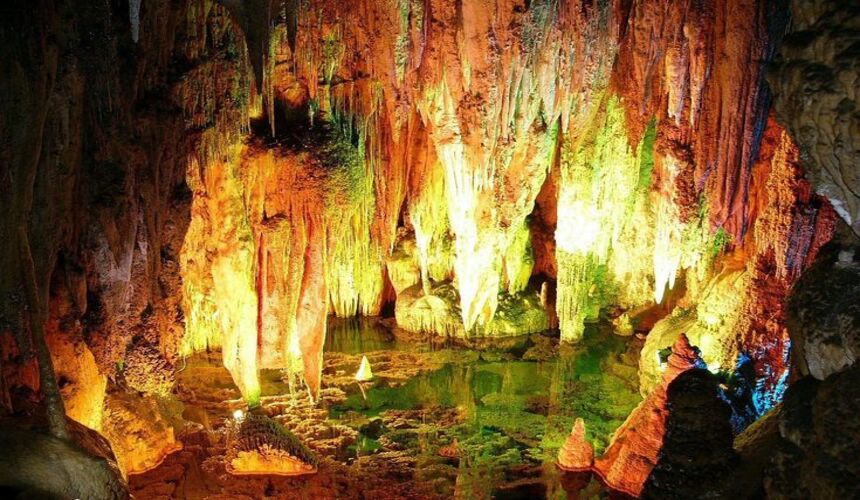 Day 3: Wulong Karst Geological Park
You will first hike to the Natural Three Bridges to admire the Karst landform. Then visit Longshuixia Fissure Gorge with waterfalls, springs and gorges. Drive back to Chongqing hotel.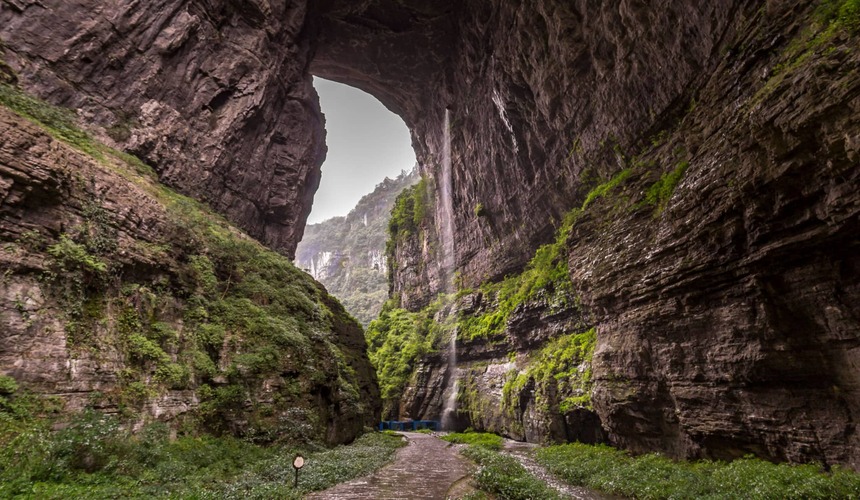 Day 4: Chongqing City Tour
In the morning, learn about the Three Gorges Dam in Three Gorges Museum and visit Liziba Station. In the afternoon, stroll in Ciqikou Ancient Town and enjoy a grand city view in Eling Park. Afterwards have a safe flight back home.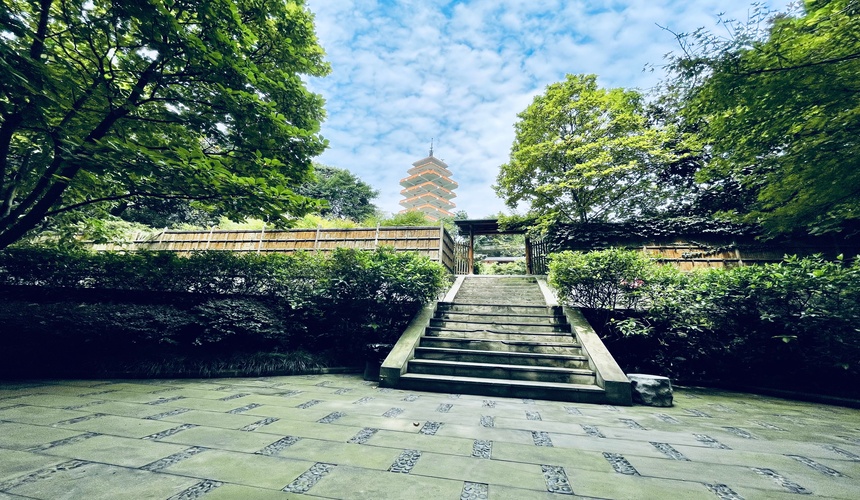 If you have more time, you can add a 3-day Yangtze cruise Tour to fufill your trip in Chongqing.
Travel Tips
Spring and autumn are the two best seasons to visit Chongqing.

The hotel and restaurant standards are generally acceptable in Chongqing City, but if you travel outside the city it might be not many options for star-rated hotels or western restaurants.

You can plan 4 to 6 days for Chongqing tours with a Yangtze Rive Cruise. Chongqing is famed for various local products and handicrafts. Shu Embroidery, Three Gorges Ink-slab, Rongchang paper fan, beef jerky, and tea can be one of many options as a gift for friends and relatives.
The above mentioned tours are private tours only for you and could be fully personalized based on your preferences, therefore feel free to make adjustments on the itineraries after your discussion with our travel consultants. BOOK NOW!