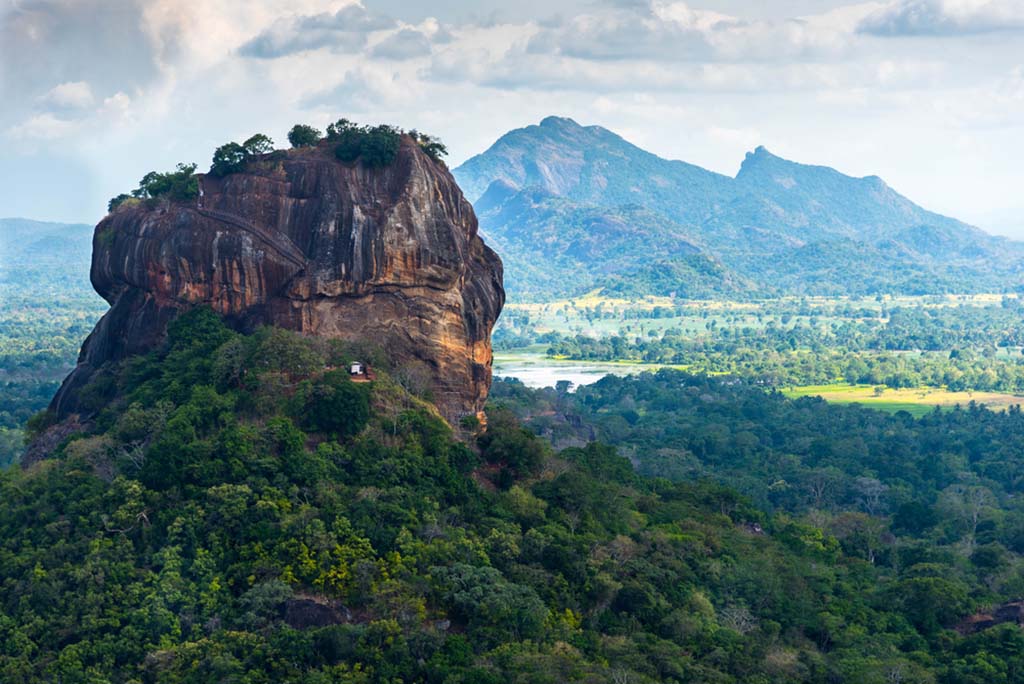 Explore the Pearl of the Indian Ocean – Sri Lanka
Fall in love with the teardrop-shaped tropical island of the Indian Ocean, Sri Lanka! Formerly known as Ceylon, dates to about 35,000 years of rich history from the first human remains, and estimates over more than 20 million of population presently. It is the perfect destination for you combined beach, history, culture, and natural tour with affordable price.
Best time to go
Rainfall will start from July to November and during May and June rainfall is not stable. December to April is the best season for travel around Sri Lanka.
Explore Nature and animal wonder
Minneriya National Park
Famous Gathering of the wild elephant herds. The gathering is documented as the largest known meeting place of Asian Elephants in the world. During the dry season of August to September each year, herds up to 300 elephants are seen within a few square kilometers of the vast Minneriya Reservoir. This Elephant Gathering is a thrilling spectacle that would be remembered for rest of the life of all those who were fortunate enough to witness it. 24 species of mammals and over 170 species of birds have been recorded here and out Of the 25 species of reptiles recorded in the park 8 are endemic. (City: Polonnaruwa, Best time: May – October, Star attraction: Elephants and birds)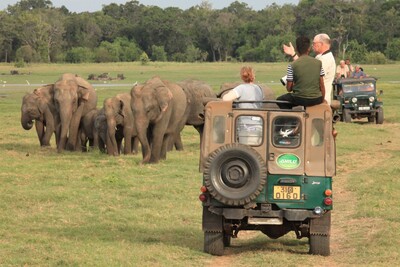 Yala National Park
Of all the National Parks in Sri Lanka, Yala National Park gives the best opportunity to witness Sri Lanka's broad variety of wildlife: colorful painted stork in troops are seen perched at the shores of lagoon where the crocodiles too have chosen to doze off; lovely fantailed peacocks in their resplendent blues and greens parade about amidst the woods where monkeys hang, leap and chatter; in the bush jungle are the Elephants; crossing the tracks and wandering off into the thorny scrub jungle is the best attraction of the park: the leopard. (City: Hambantota, Best time: February – June, Star attraction: Leopards and Bears)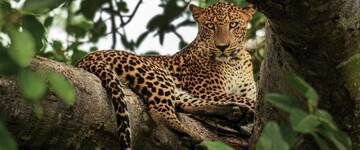 Immerse in culture and history
Sigiriya Rock
A rocky mountain plateau rising some 660 feet above the relatively flat landscape in central Sri Lanka supports one of the country's most significant cultural and historical sites: an ancient sky palace. Most visitors attempt to climb the approximately 1,200 steps to the summit of Sigiriya.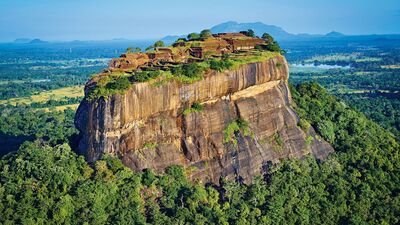 Dambulla Cave Temple
This cave temple is a popular attraction of Sri Lanka and is quiet known amongst the locals. There are about 80 documented caves surrounding this place and you can are very unique and different in their own way. There are five major caves that you must take a look at. These caves are filled with statues and paintings. These paintings are mostly of the great Gautama Buddha, Vishnu and Ganesh.

Temple of the Tooth Relic
The entire complex is over three centuries old at least, and has seen many a king's rise and fall. It has seen bloody wars and peaceful reigns and is one of the most historical places still standing in the island. Here kept the Sacred Tooth of Lord Gautama Buddha is preserved in Kalinga, India. Legend states that after Lord Buddha was cremated following his death, his remains were distributed among the different realms for worship. Apparently of all these remains his four canines were the holiest of all.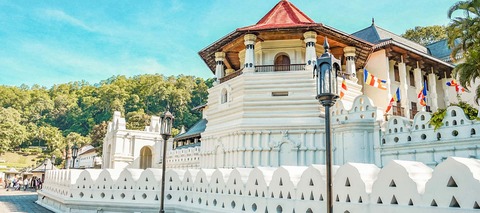 Unique Experience you must not miss
Stilt Fishing
Ritipanna is the Sinhalese term for stilt fishing, which is a traditional method for fishing practiced by most fishermen along the southern coast of Sri Lanka. This art is popularly seen in areas such as Ahangama, Koggala, Welipenna, Kathaluwa and Thalarambe. A narrow pole is tied to a stick that is anchored on the sea bed. Fisher folk climb onto this stick and settle on the pole for a few hours in an effort to catch some fish.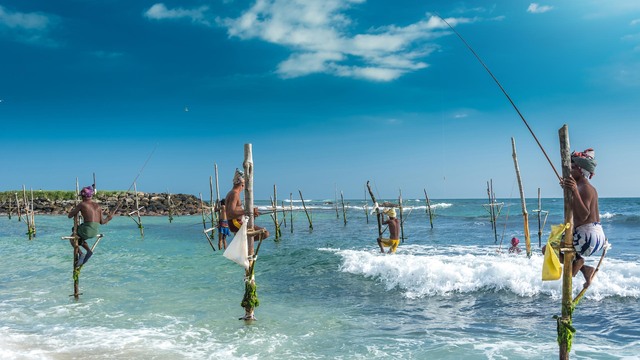 Nuwara Eliya train ride
The train trip from Ella to Kandy in Sri Lanka, or the other way around, is considered to be one of the most beautiful train trips in the world. Takes you through stunning landscapes of green and lush tea plantations and mountain views. The train trip between Kandy and Ella is one of the highlights of Sri Lanka.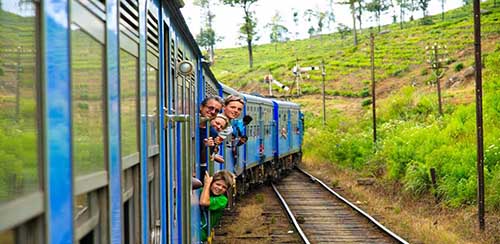 Turtle Hatchery
On the south coast of Sri Lanka, turtles have laid their eggs for generations. Swimming in from the Indian Ocean, they drag themselves up the sand on the beaches near the city of Galle and dig their nests, where they leave the eggs. You can explore everything about the turtle.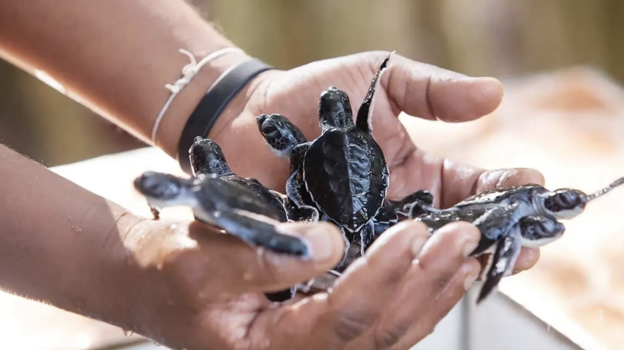 Relax in the beach
Trincomalee
 Trincomalee is a great little town on the east coast of Sri Lanka. It offers beautiful white sand and is one of the best beaches of Sri Lanka. The east coast is upcoming and way more quiet than south, which is a perfect reason to plan a visit. Trincomalee is surrounded by wildlife, hilltops and rock formations. This town because there are quite some great things to do in Trincomalee. ( Location: East coast of Sri Lanka, Best time: April to September, Thing to do: Whale Watching (March – August) / Chill at Fernandos / Visit Sri Pathrakali Amman Kovil / Visit Fort Frederik / Enjoy the bay view at the Koneswaram Temple / Snorkel at Pigeon Island it is great for a morning or afternoon tour /  Nilaveli Beach )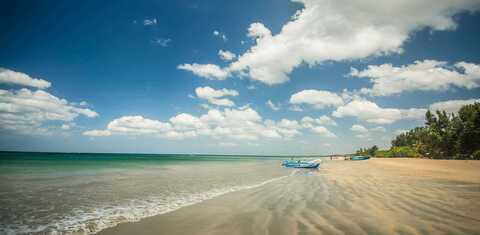 Ahungalla
Ahungalla is clearly the most beautiful stretch of coast between Bentota and Galle on the west coast of the island. It is known for its swaying coconut palms, green vegetation, clear blue sea and golden sandy beach which all provide tourists with an atmosphere of utmost relaxation. (Location: southern of Sri Lanka, Best time: October to March)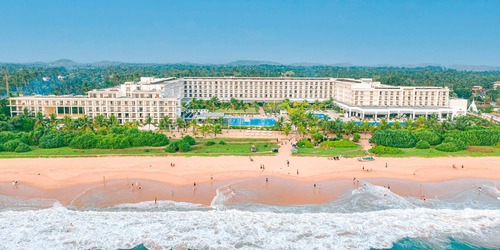 There are some many things you can explore in Sri Lanka. We are here to make a travel plan be unique as you are. Do not hesitate to contact our travel consultant to know more about Sri Lanka.