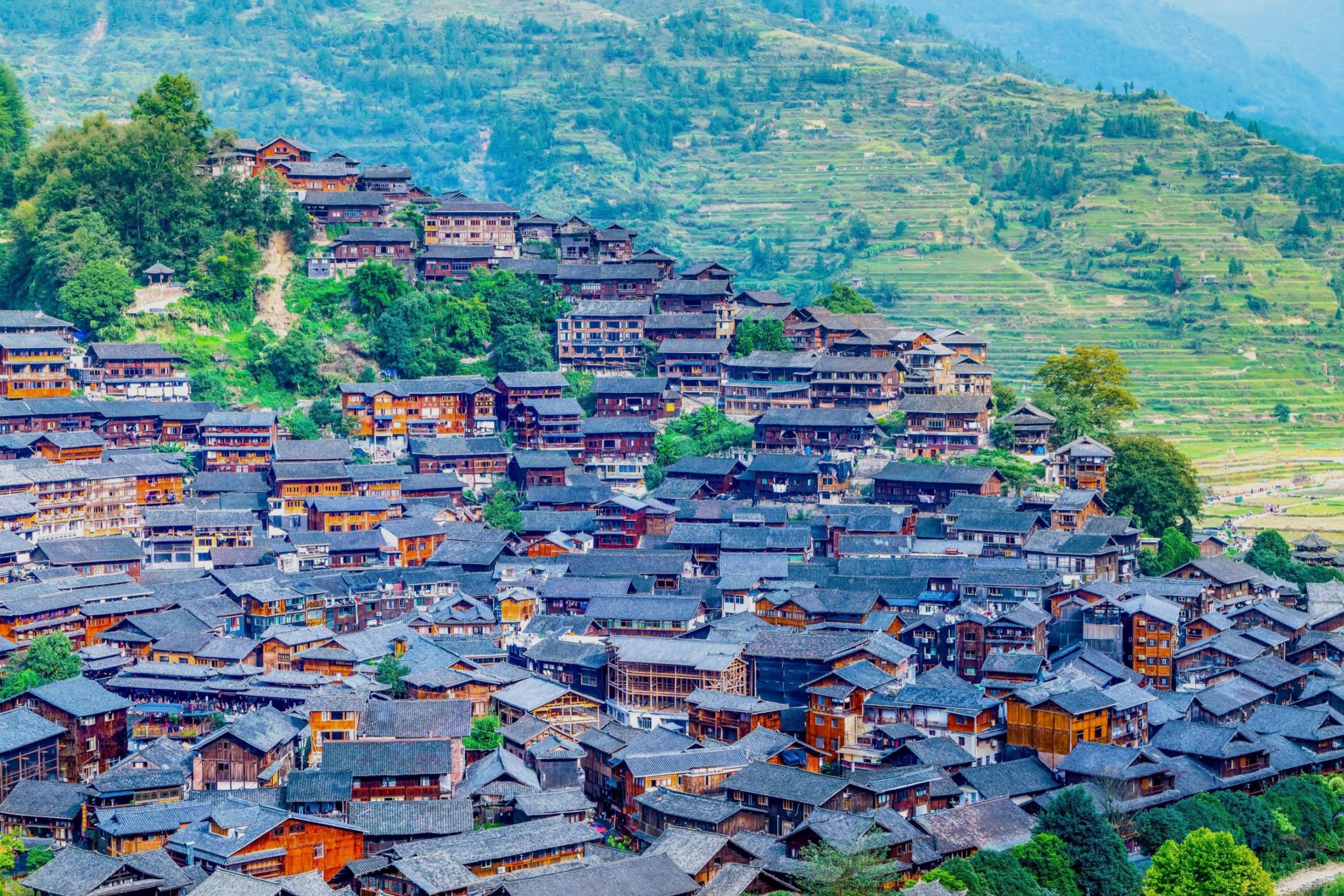 Guizhou – Off the beaten track villages and natural landscape!
Guizhou is not very well known among expats. The province owns the most spectacular natural features such as waterfalls, caves, valleys, flowing rivers and limestone formations, etc. Let's check out what you can see and experience in Guizhou!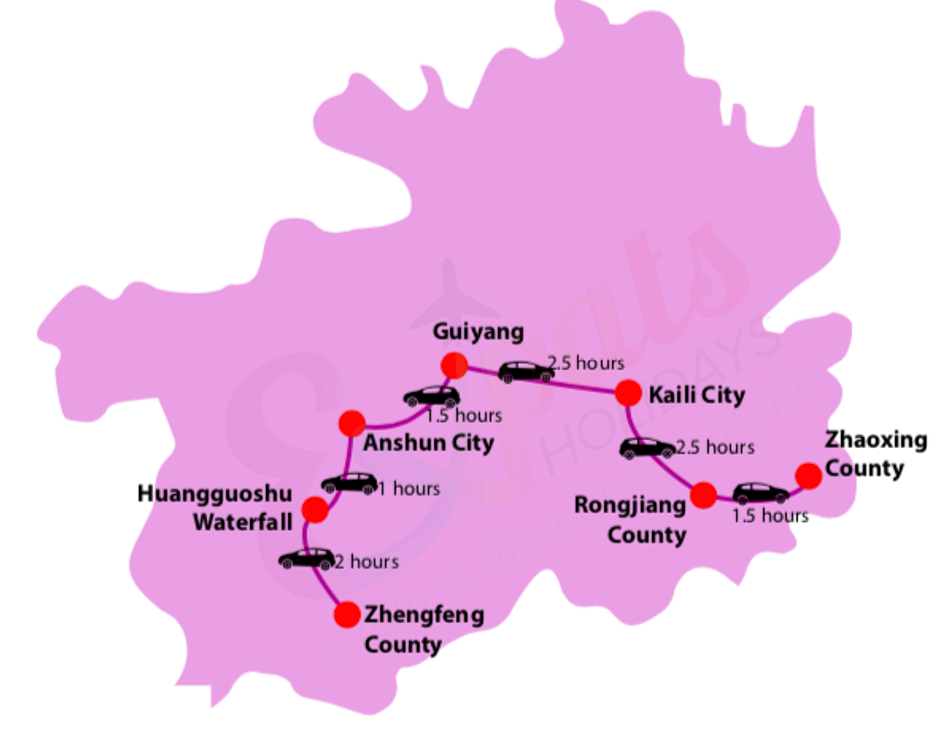 Guiyang – Provincial Capital in Guizhou
Guiyang will be the first stop on your Guizhou trip. The city's location makes it a perfect base for exploring the surrounding southern countryside with a wide range of hotels that can fit your needs.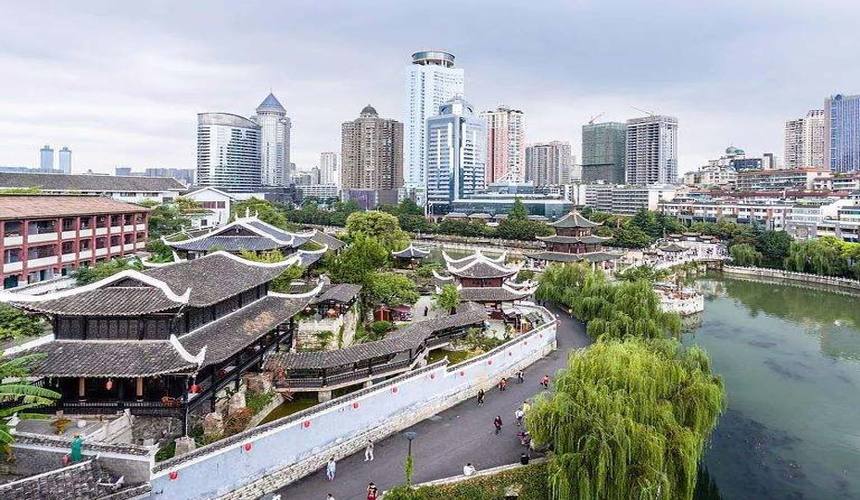 Qianling Park
You can meet clever wild macaques and explore ancient temples in Qianling Park. It's definitely the best place for you to escape from the crowds.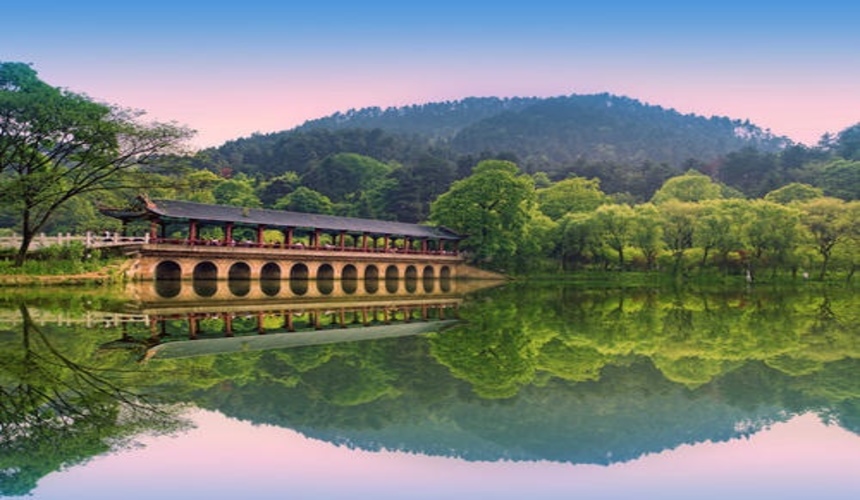 Jiaxiu Tower
Jiaxiu Tower is the symbol of Guiyang city. A Chinese typical tower built in the Ming dynasty where you can find precious ancient authentic stone and wood inscriptions.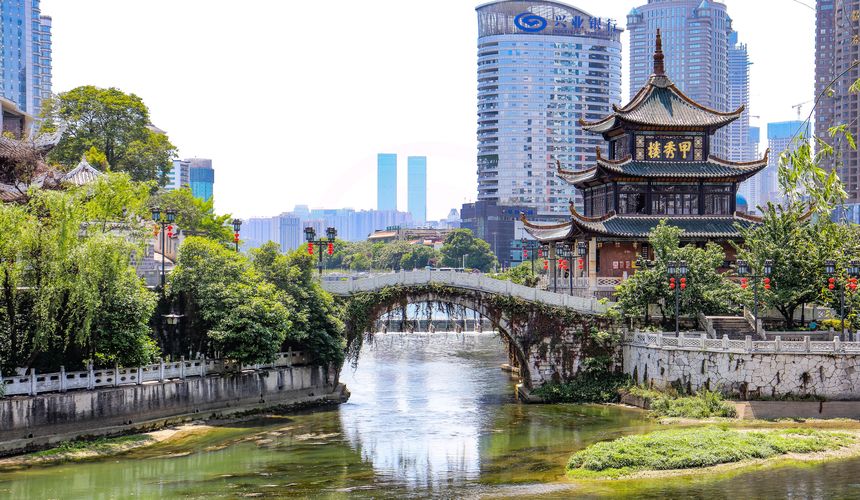 Qingyan Ancient Town
Qingyan Ancient Town was a military town built over 600 years ago. The town is not big but it owns well-planned architectures and hundreds of sites full of influential local culture.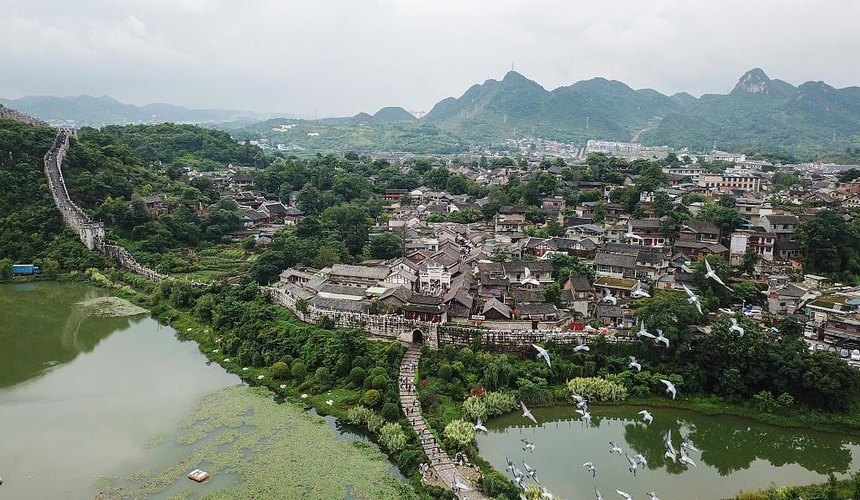 Nanjiang Grand Canyon
Nanjiang Grand Canyon is located in Kaiyang County, about 54 kilometers from Guiyang City. You can explore the special karst landscape with 40 waterfalls. Taking a kayak to drift down the rapid river is a must-do activity.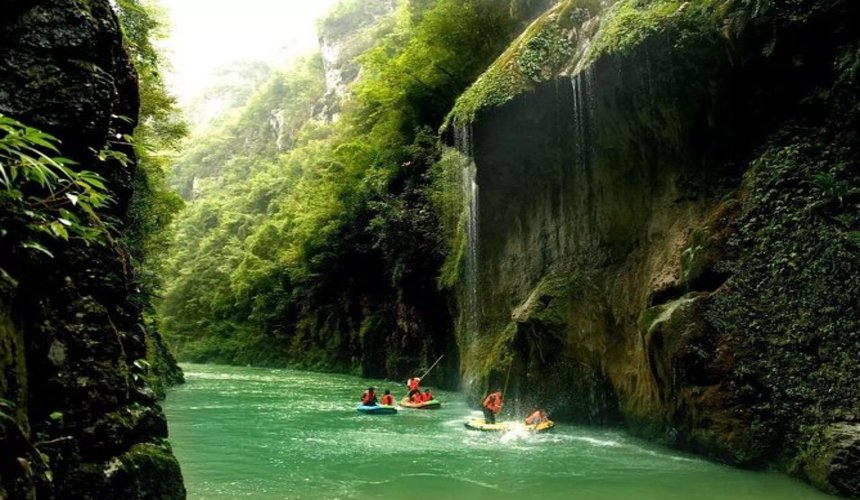 Huaxi Scenic Area
Huaxi Scenic Area is located in the southern suburb of Guiyang City. It is not only famous for its charming scenery, but also rich in cultural resources such as cultural relics, national customs, and residential buildings.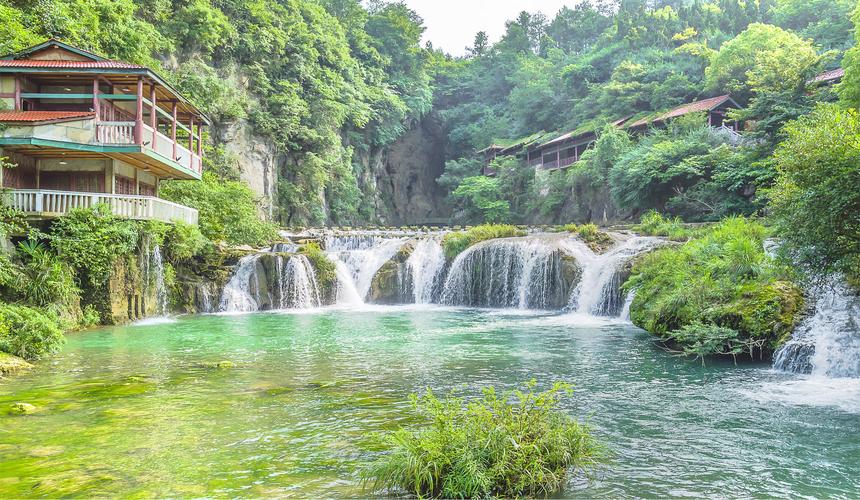 Libo – Wander around in the virgin forest
Libo County is famous for its karst natural landscape combined with rich ethnic customs. In summer, taking a trilling rafting adventure at Shuichun River is a must!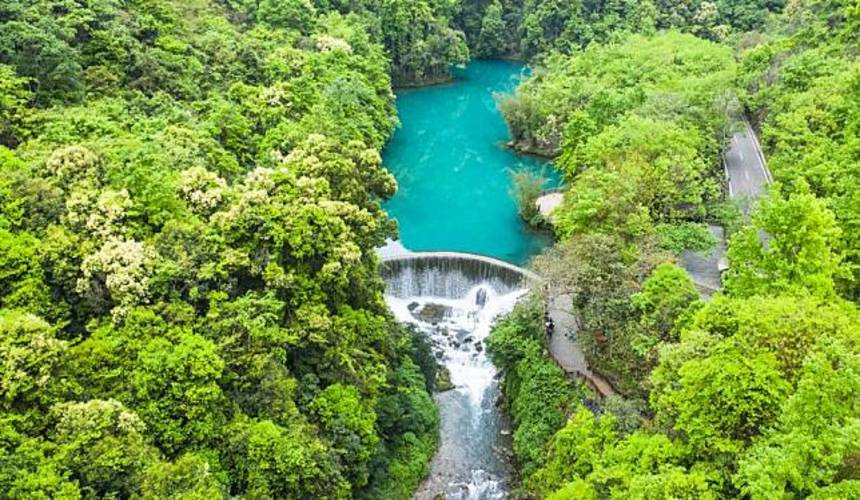 Libo Seven Small Arches Scenic Area
Seven Small Arches is a UNESCO World Heritage Site. Fantastic natural scenery of 68 levels of waterfalls, primitive forest, emerald lakes and ancient seven arches bridges combining together, forms a super bonsai!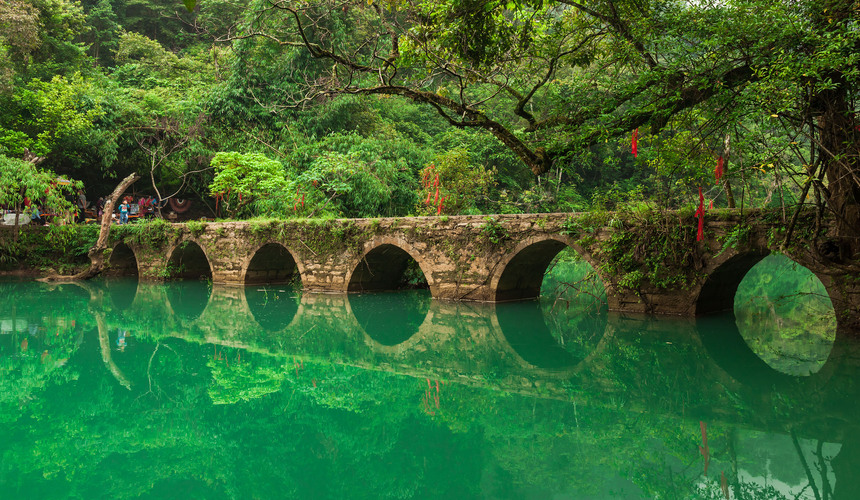 Daqikong Scenic Area
Different from Seven Small Arches Scenic Area, the natural scenery in Daqikong Scenic Area is steeper but magnificent. It is famous for Daqikong Bridge, Dream Pond, and Evil Wind Cave.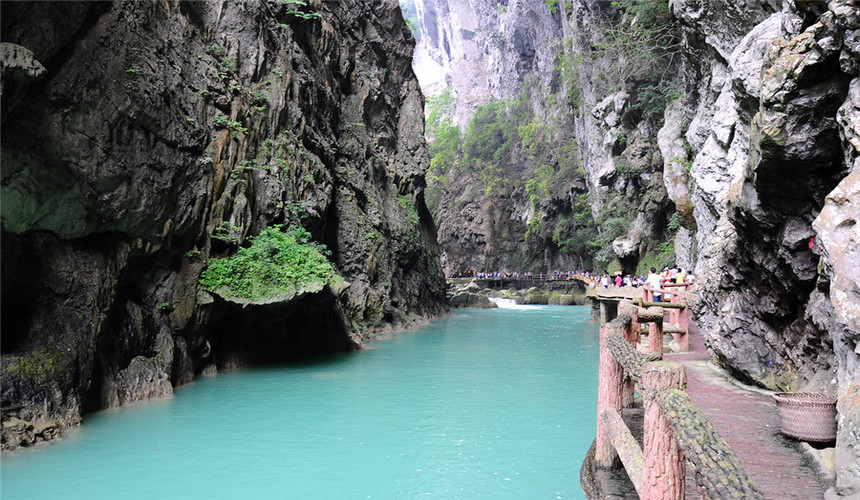 Maolan National Nature Reserve
Maolan karst forest stretches for hundreds of miles with some ethnic minority villages. A wonderful place for hiking and camping.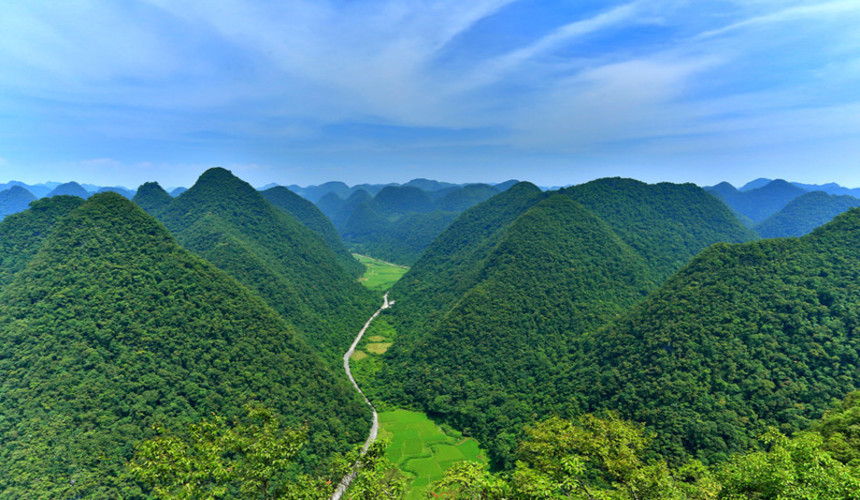 Anshun – Home of waterfalls and caves
Anshun city owns numerous breathtaking waterfall clusters and you can find the grandest ones at Huangguoshu Waterfall Scenic Area. Besides its stunning natural scenery, Anshun is also the "Hometown to Batik".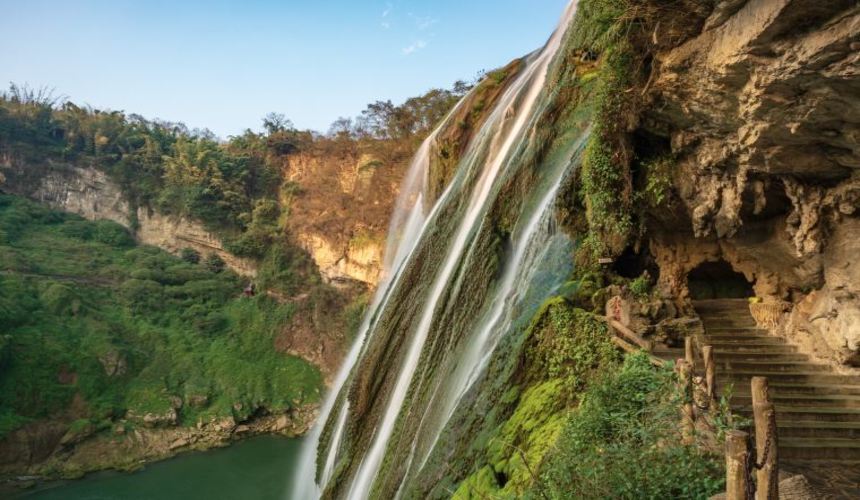 Huangguoshu Waterfall
Huangguoshu Waterfall is one of the largest waterfalls in China and East Asia. There are mainly three spots in this waterfall national park: Waterfalls Cluster, Water-Curtain Cave and Rhinoceros Pool.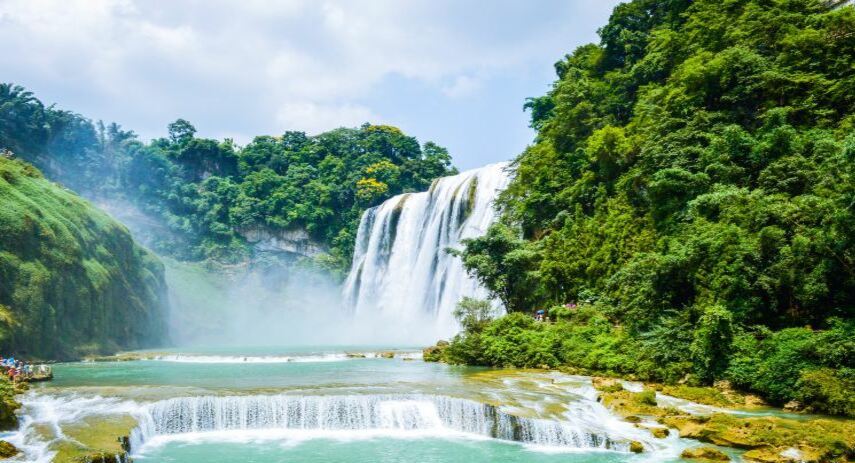 Dragon Palace Scenic Area
Dragon Palace Scenic Area is the world's largest Karst Cave full of strange rocks in different shapes. Besides, there are many interesting legends to be explored with an experienced guide.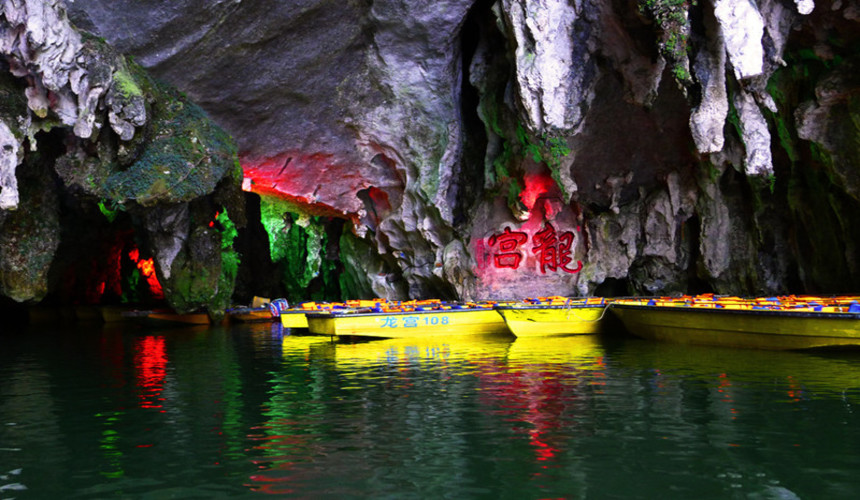 Tianlong Tunpu
Tianlong Tunpu Ancient Village has many stone houses, which were first built to make better defense during the war, but are still standing and keep their traditional looks. The opera here is still performed by local actors with masks and traditional military uniforms.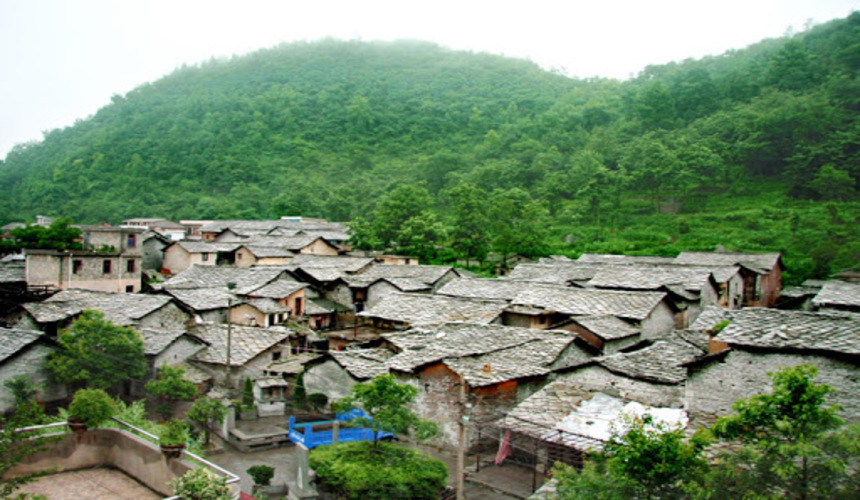 Kaili – Colorful ethnic traditions and villages
Kaili is a cultural hub for China's ethnic minority groups with many minority villages scattered over the nearby mountains. Here you can visit the largest Miao and Dong villages, enjoy performances of local dance, join in a ceremony, or even experience local handicrafts.
Xijiang Miao Village
Xijiang is one of the biggest Miao villages in China. Here, you can enjoy a hike around the valley to see the farms and the surroundings or maybe have a meal with a Miao family.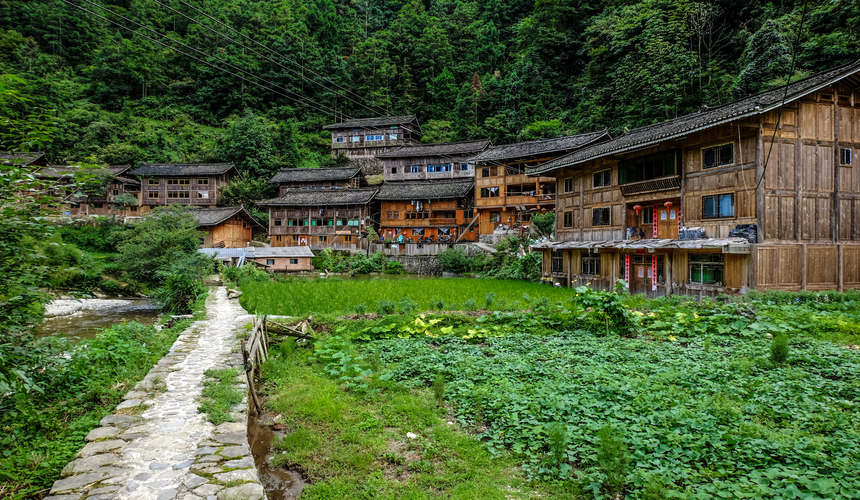 Langdeshang Miao Village
Langdeshang Village annualy attracts many travelers mainly because of the amazing traditional Miao architecture with picturesque landscapes and a warm welcome ceremony provided by the villagers themselves.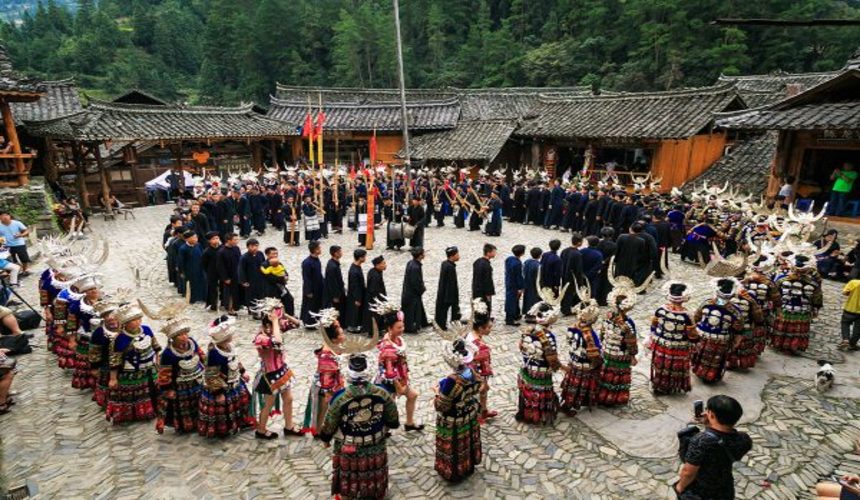 Zhenyuan Ancient Town
With a history over 2200 years, Zhenyuan Ancient Town, is located 108 km in the northeast of Kaili. Stroll around the ancient alleys and dwellings.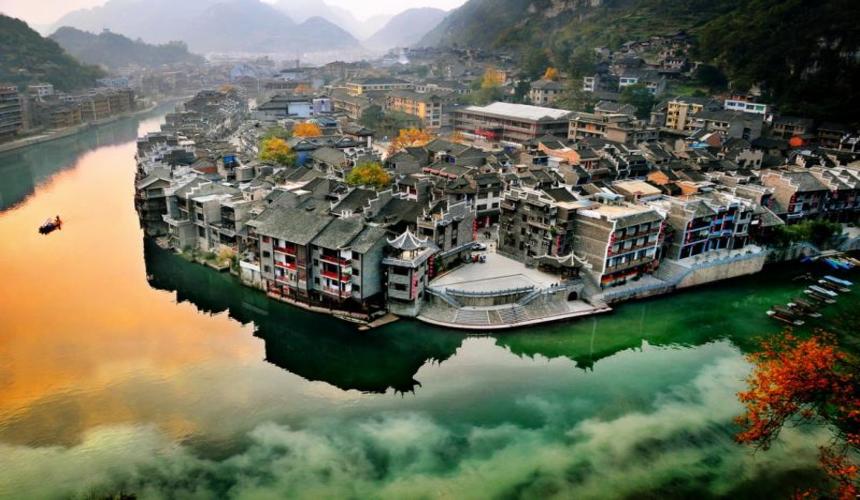 Mount Fanjing – Peculiar rocks and superlative natural views
Mount Fanjing is located in Tongren City, about 248 kilometers from Guiyang. Most visitors would spend two days visiting Mount Fanjing. You need to arrive in Tongren City by train from Guiyang or Kaili.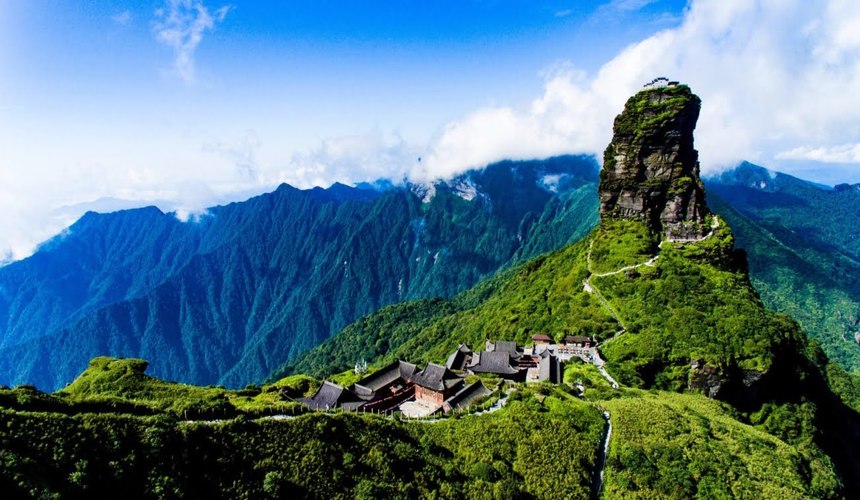 It is the highest peak of the Wuling Mountains, at an elevation of 2572 meters. It is the only tourist destination in China listed on the National Geographic of "Best Trips in 2019".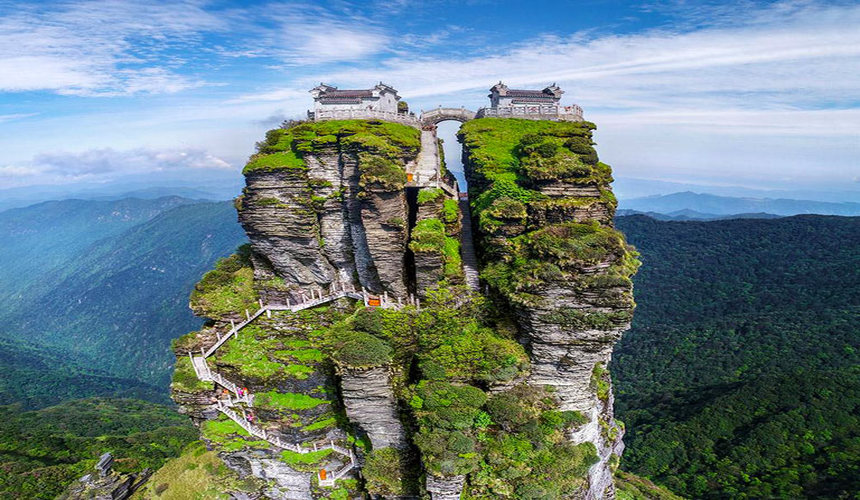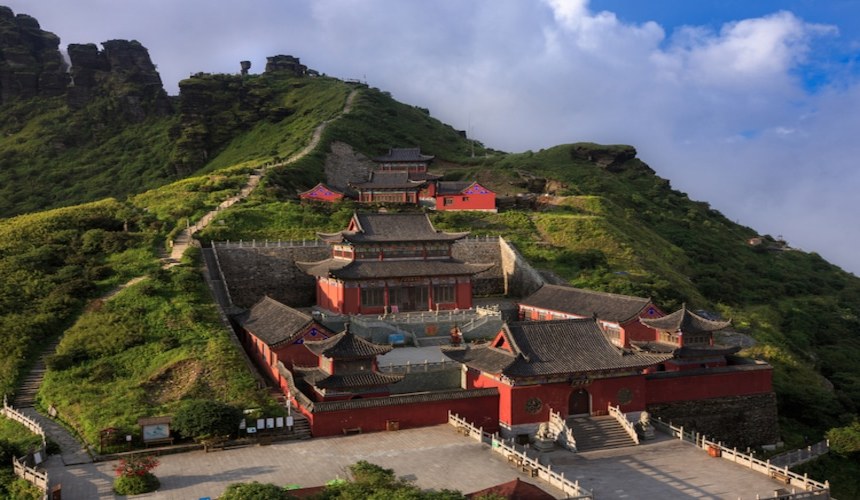 Q & A
The pleasant weather in Guizhou makes it suitable for visiting all year round. If you are interested in ethnic customs and local festivals you can visit in spring. Summer and autumn are the top two seasons for a breathtaking scenery.

Usually, 5 to 7 days may be enough for your brief Guizhou tour. You can visit Huangguoshu Waterfall, Zhenyuan Ancient Town, and Miao villages in Kaili.

The hotel and restaurant standards are generally acceptable in Guiyang. But in the minority areas there will be no star-rated hotels or western restaurants.

Facility conditions in Guizhou are not as good as in large cities. Also, money changing and drawing services are not usually available in some mountain areas or villages, it will be better to bring some cash with you.
For more travel inspiration and more details about Guizhou tour, talk to our travel consultants right ahead! BOOK NOW!