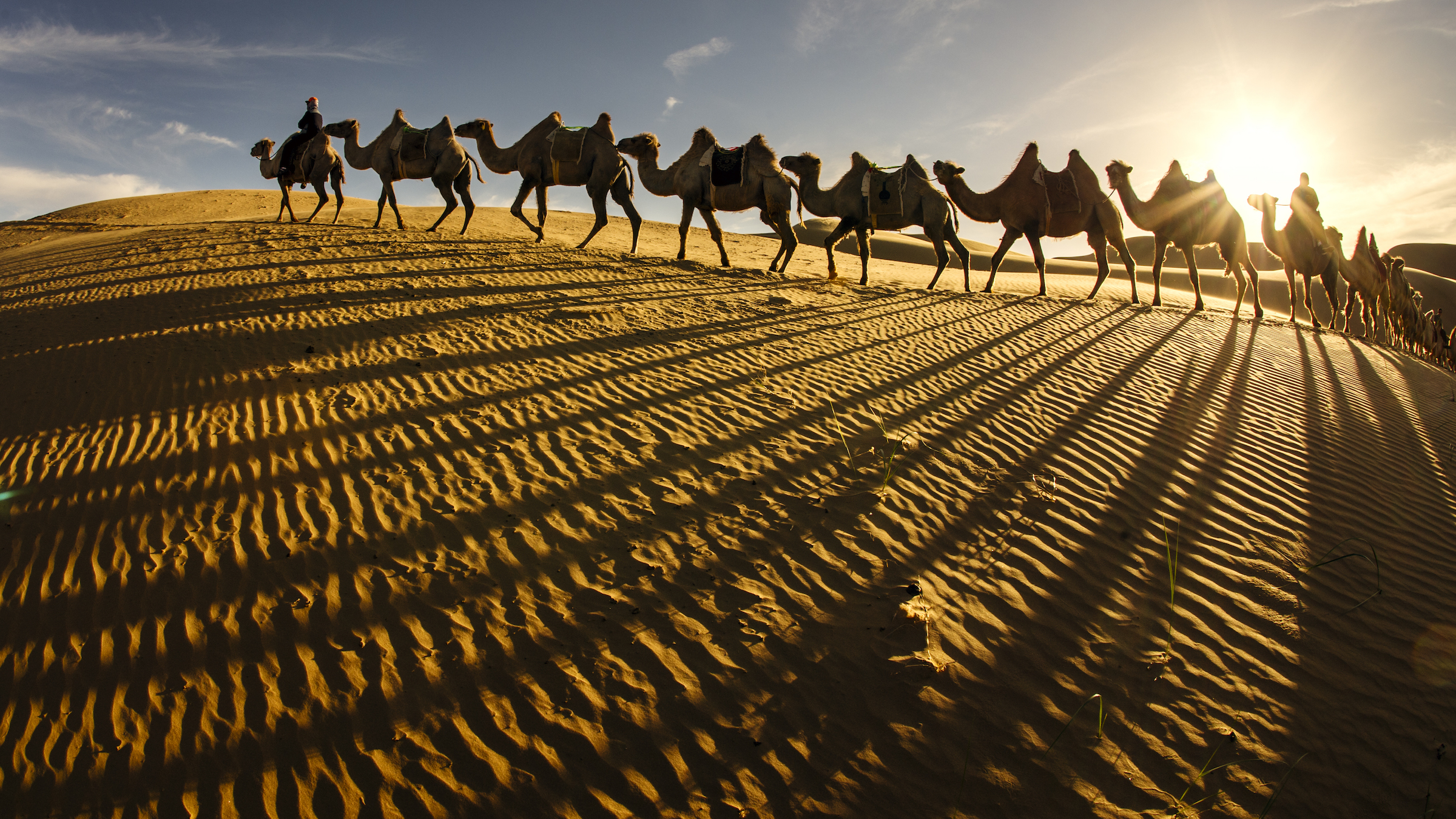 Lotus Resort – An All-Inclusive Resort in Desert
If you are going to visit Inner Mongolia, you may consider staying in Lotus Resort for a few days. It is located in the natural deserts of the Whistling Dune Bay which are sublime destinations for restorative healing, reflection pools, and stunning views.
Lotus Resort
This is an eco-friendly resort built without bricks, tiles, sand, stones, cement, and steel. The architectural appearance just like a white lotus bloom in the desert.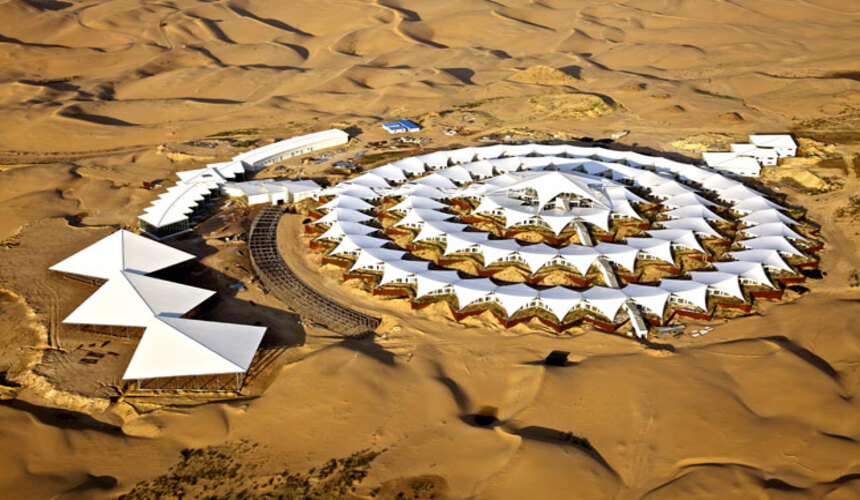 When arrived at the resort you will enjoy a welcome dance. After the performance, they will give you a blue hada and offer you to taste the wine. This is a blessing ceremony often given to guests that visit Inner Mongolia.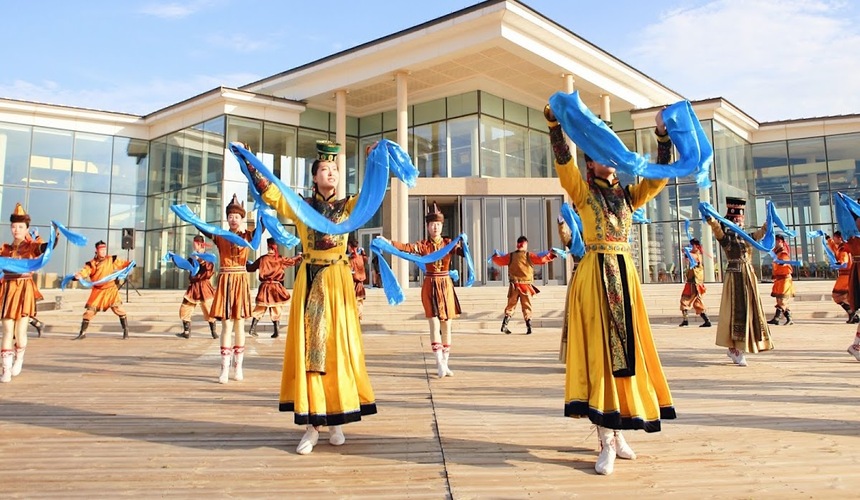 The interior design of the resort is fantastic when heading to the room along the circular corridor you will find the sand-paved walls are projected from the light above with camels, dancers, and other mongolian images.
The room decor is simply full of wood with a large french window where you can see the vast desert all day long without leaving your room.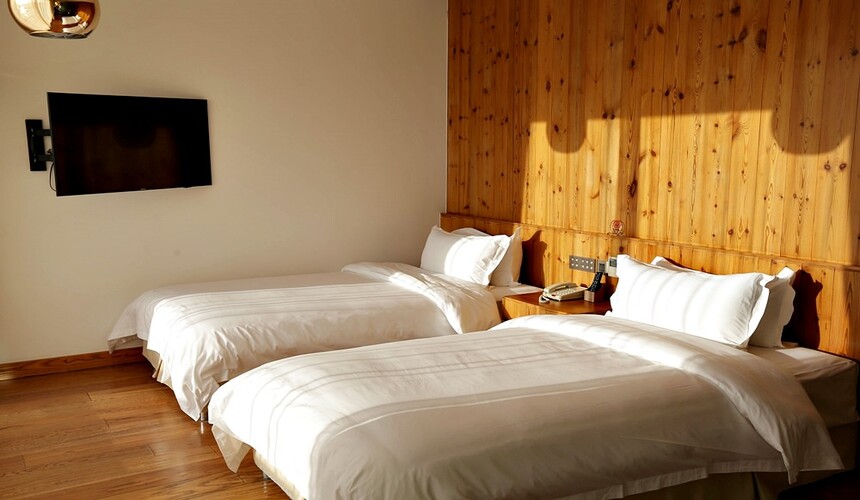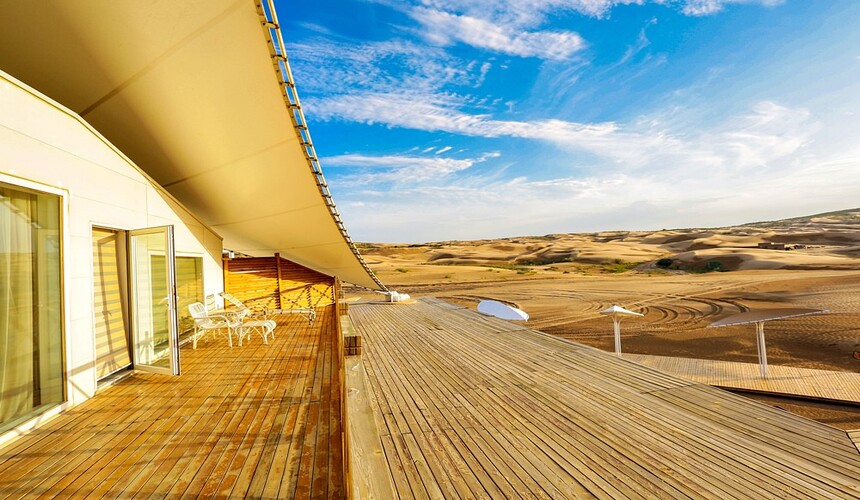 As an All-Inclusive Resort, apart from the room fee, it will also include meals, drinks, and entertainment provided by the resort or Whistling Dune Bay. According to the packages you choose the inclusion will be slightly different.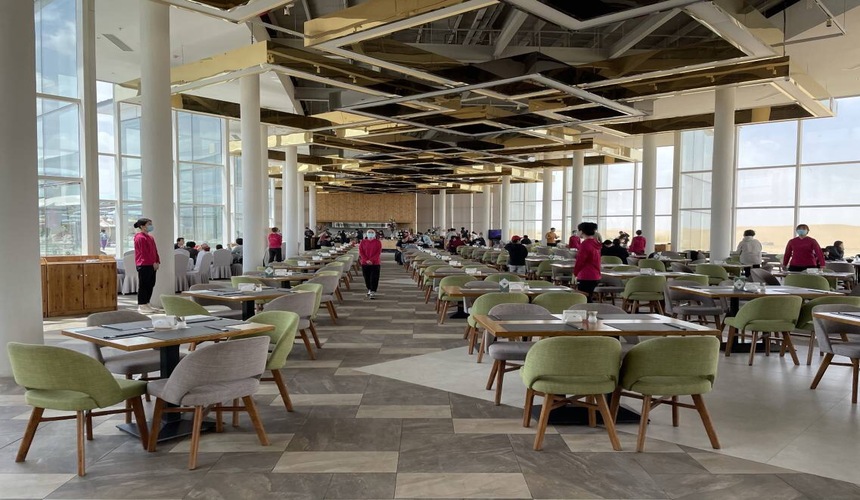 In the daytime, you can swim in the pool or enjoy the desert activities in other Whistling Dune Bay areas. At night, grab a drink at the roof bar or join into a bonfire under the starry sky.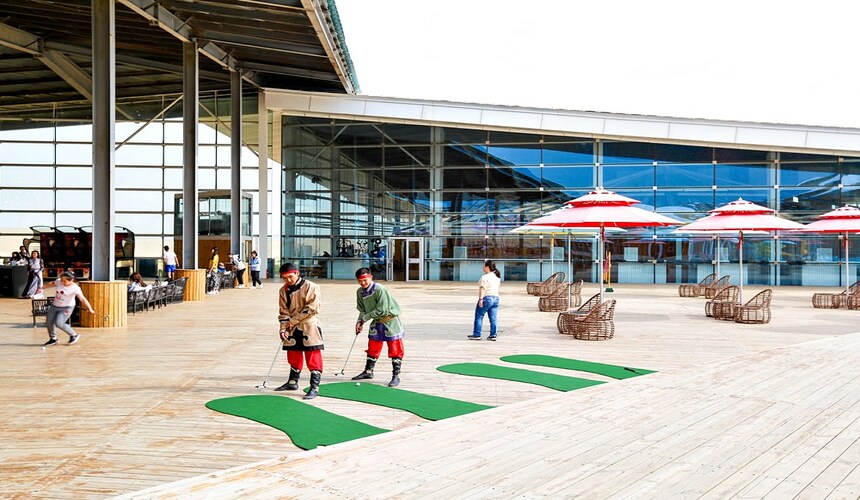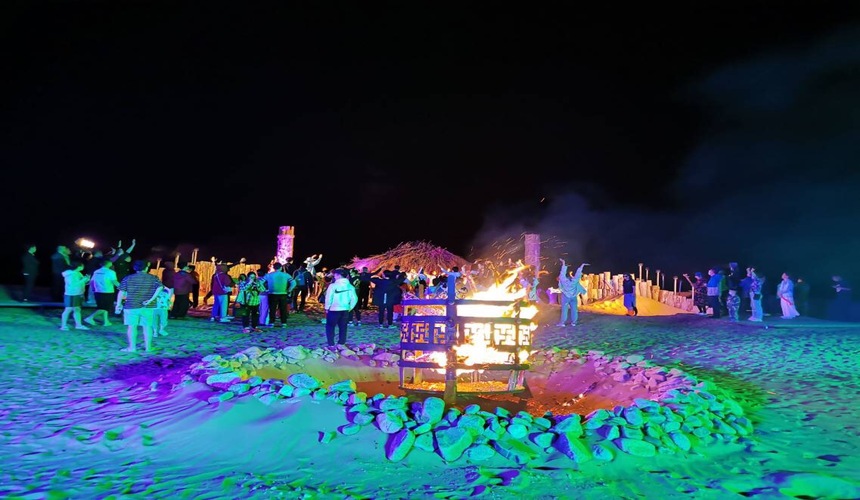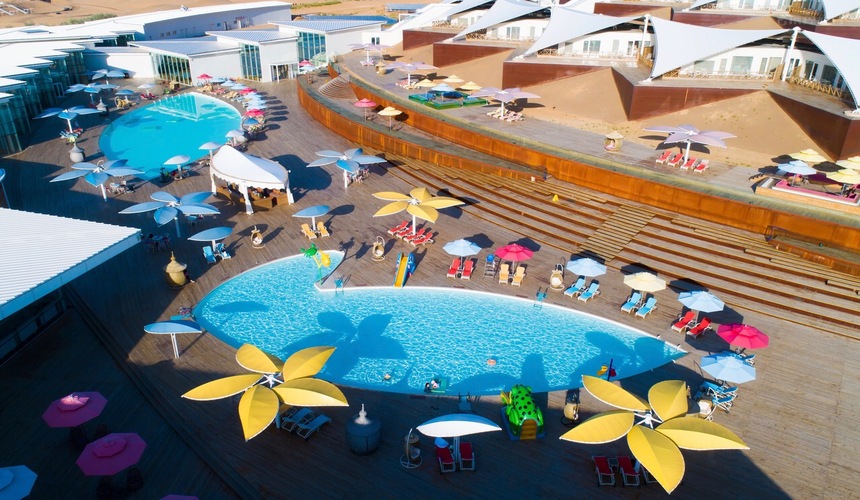 Whistling Dune Bay
Located in Kubuqi Desert, Inner Mongolia. It is a mega comprehensive desert resort where you can sightsee or just relax. It is separated into five distinct areas including Liansha Island, Sand Dune Resort, Yuesha Island, Xiansha Island, and Fusha Island.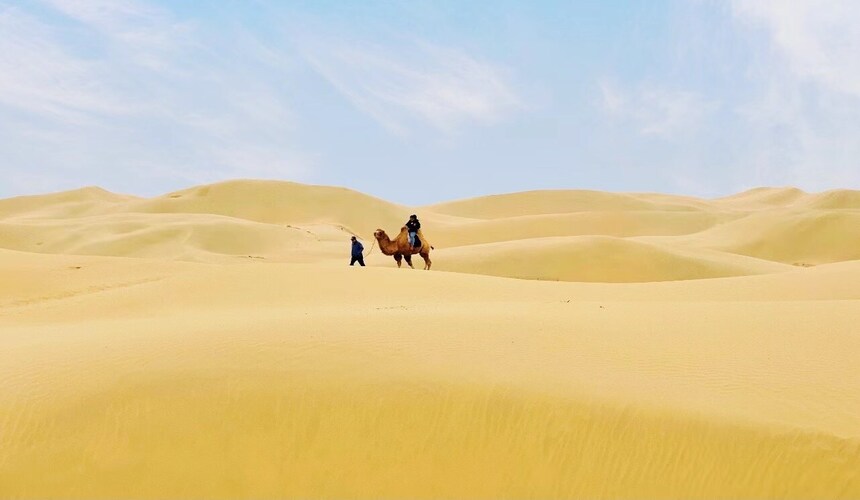 Liansha Island
The area where Lotus Resort is located, it is a place for relaxation and peace full of ancient Buddhist culture.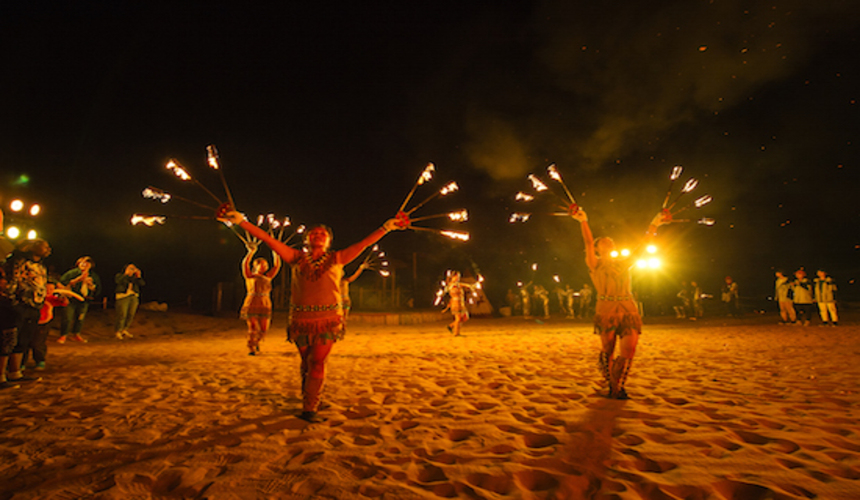 Sand Dune Resort
This place is perfect for water yoga, aerobics, and swimming. Ideal for having breakfast next to the pools while enjoying the sunrise views.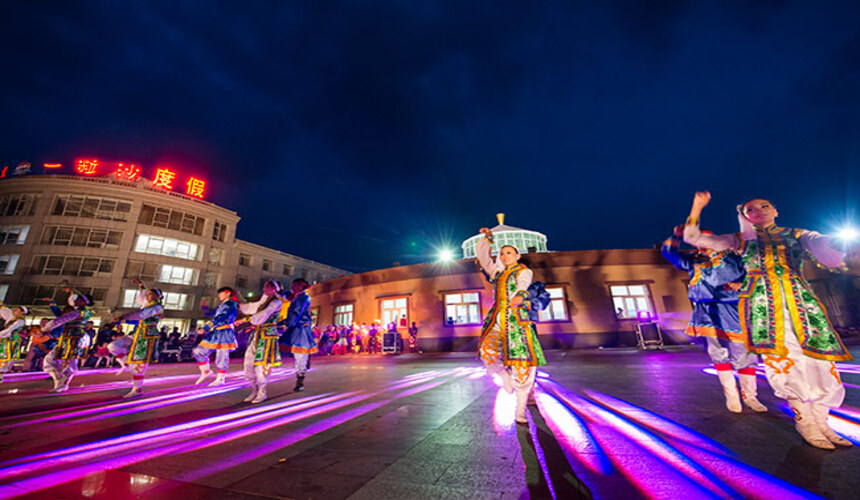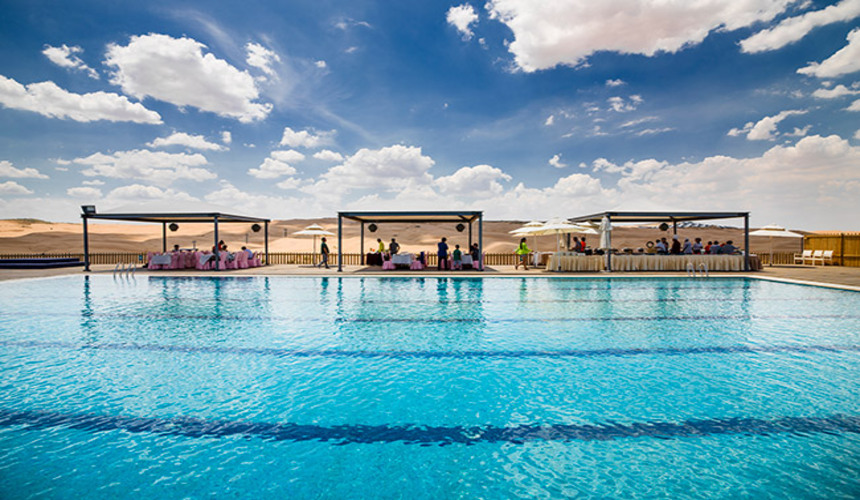 Yuesha Island
All the fun activities are gathered in this area. Experience riding a camel, watch or join beach volleyball, and other amazing activities. For children, they can try sand painting or swim in the pool.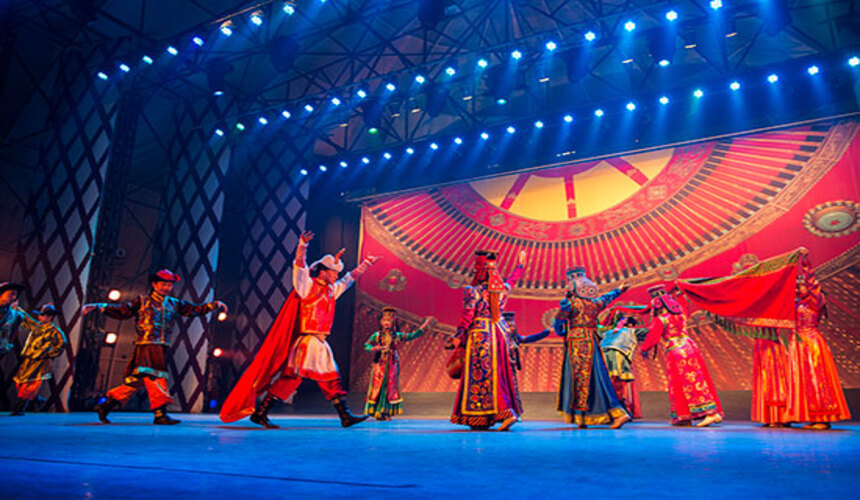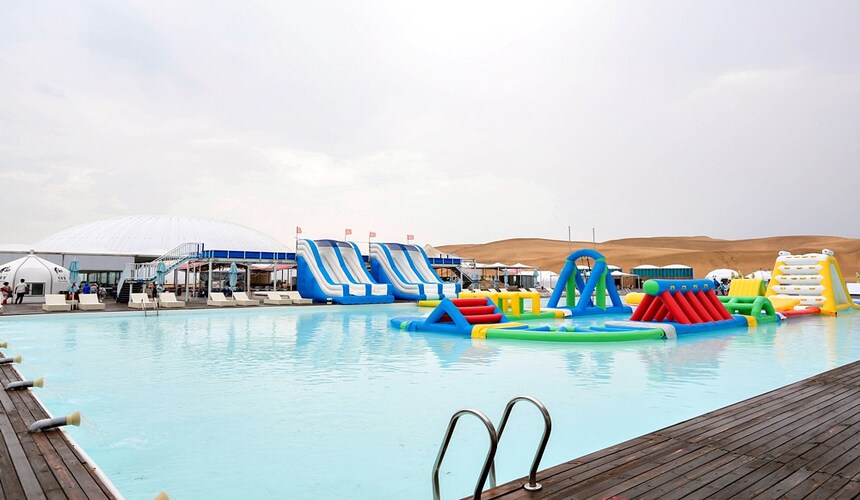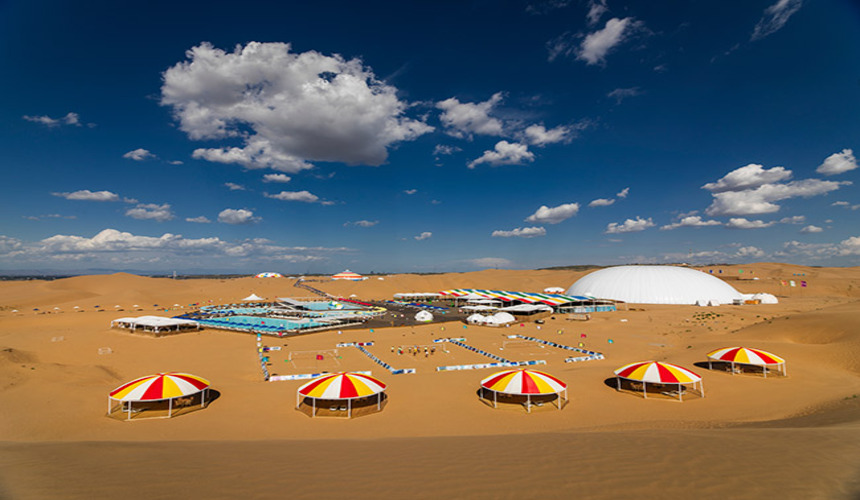 Xiansha Island
If you are energetic and excited by challenges, do not miss Xiansha Island. Desert adventures, cableway, sand surfing, track cycling, as well as breathtaking acrobatics like wire walking will definitely not let you down.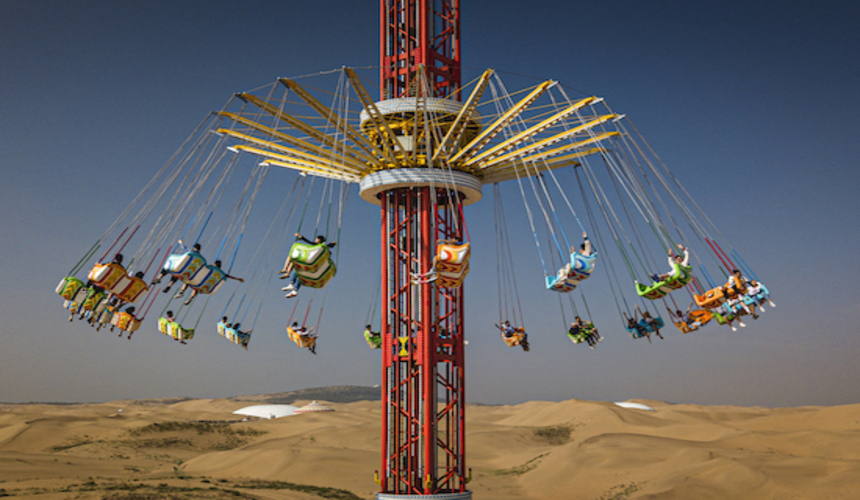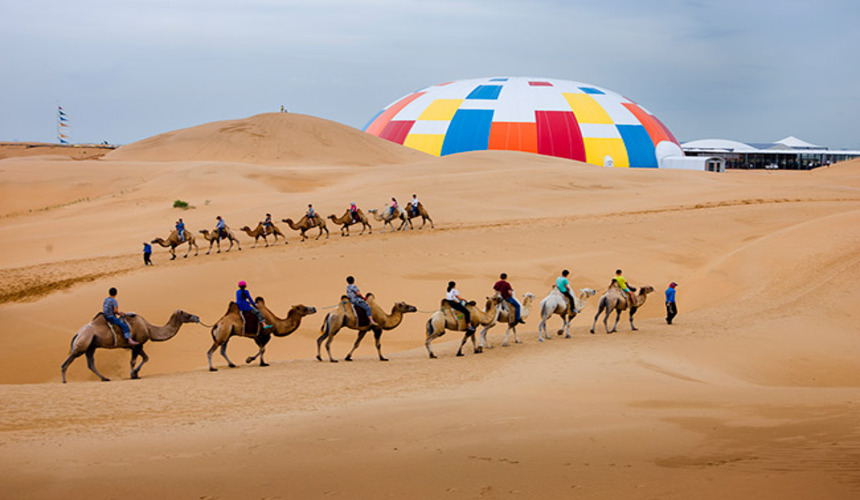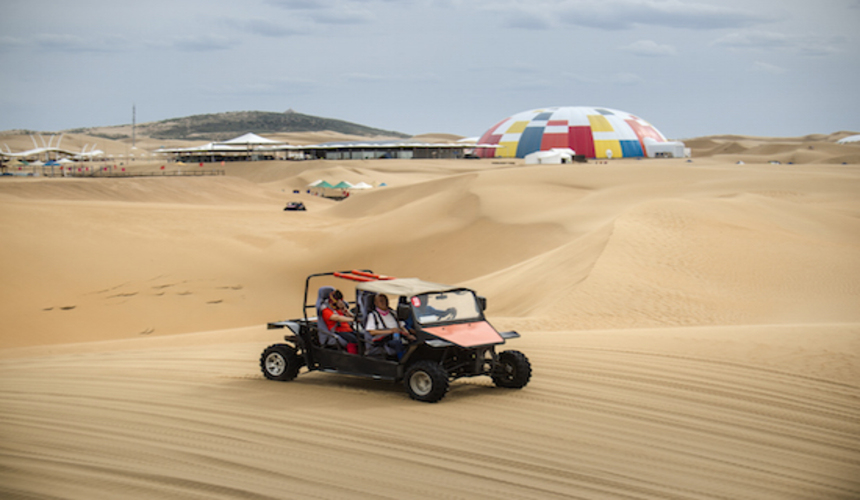 Fusha Island
An area full of Mongolian nomadic style. Start your day with a fresh milk tea, take a prairie tour on the Lele oxcart, and have a barbecue buffet while dancing beside a bonfire.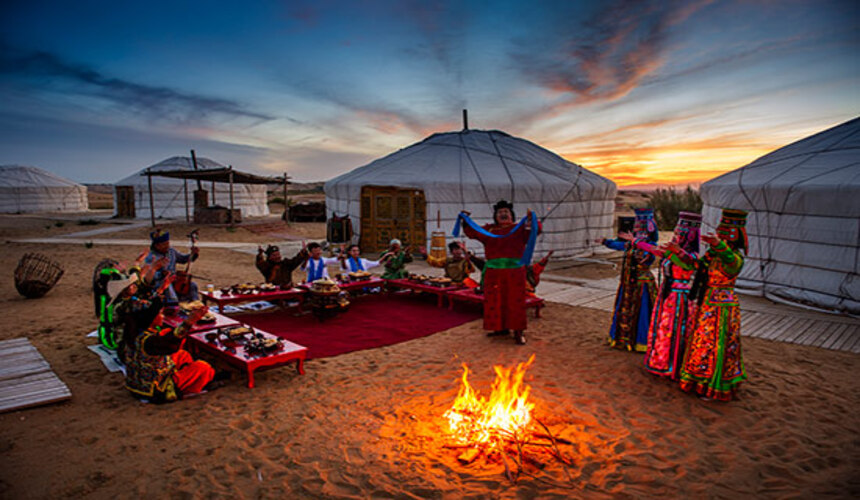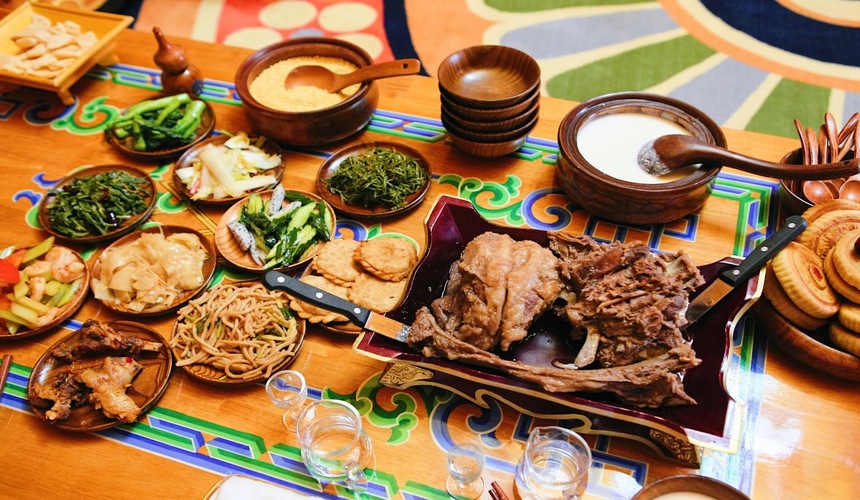 If you would like to add the Lotus Resort to your Inner Mongolian trip, please feel free to chat with our travel consultants. They will help you make a plan based on your needs!