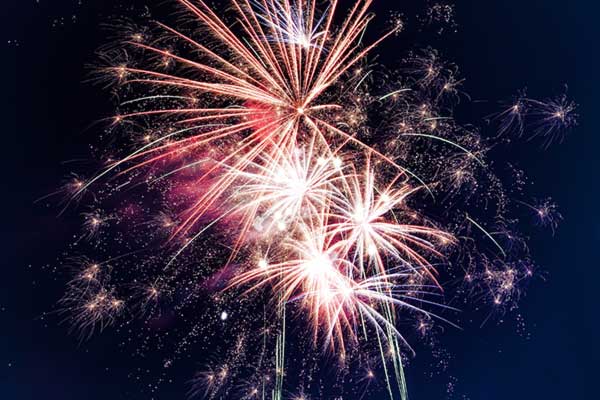 Must-see festivals around the world.
January / China – Harbin International Ice and Snow Sculpture Festival
World's largest ice and snow festivals to witness right before your eyes. Every year from January to February, the most exquisite festival displays incredible sculptures and tall buildings made out of huge ice and snow blocks by decorating with colorful lights and sharp lasers. China takes pride in hosting this fabulous event by rewarding talented artists and architects for their fine carvings while assuring an amazing time for visitors who drop by. If you happen to visit here, make sure to explore this magnificent event during nighttime so you can get the actual feeling of living in a snow castle at least for one month.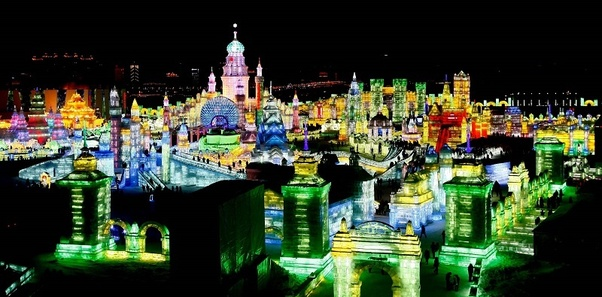 February / China – Chinese New Year
This is another great reason to visit China in the February. The Chinese New Year, which is also called as the Spring Festival, is the biggest and most important festival celebrated throughout the Chinese people worldwide. It is also the longest traditional holiday that run from the last day of the last month in the Chinese calendar to the 15th day of the first month. This significant event conclude dragons, fireworks, flowers, and lanterns as well as symbolic dumplings, desserts and clothing, marking the greatest family reunion ever , celebrated inside and outside of Asia. If you got the opportunity to visit China on January, make sure to stay a bit long and check out all the New Year specials such as parades and dances before ending your trip.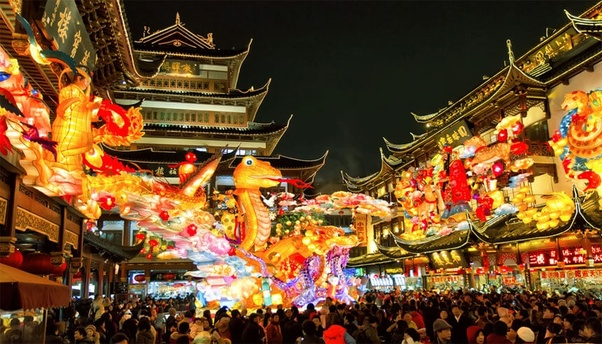 March / India – Holi Festival
One more spring festival to join if you plan a tour around March. The festival of colors is an important event in Hindu culture that celebrates the legend of Radha and Krishna. People throughout India and other countries with Indian population gather in the streets to throw dyed dry powders and colored water at each other by chasing and chanting "Holi Hai" whereas some other groups go place to place carrying musical instruments by singing and dancing. This festival is a carnival of food, music and plays going on for two days and mainly held in India annually. Just don't forget to buy your own dye to take part in this free-spirited event.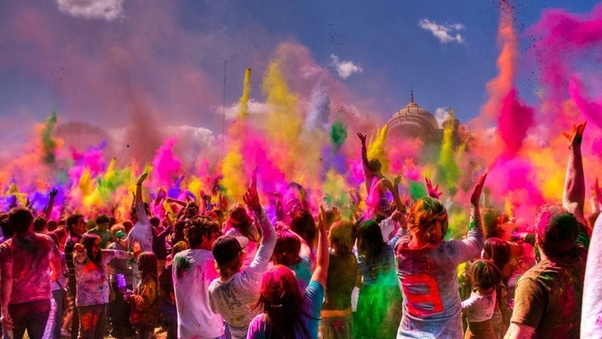 April / Thailand – Songkran Festival
If you travel to Thailand in April, Songkran is a traditional New Year festival you should not miss. Its also celebrated in different ways across Asian countries such as Laos, Cambodia, Myanmar and Sri Lanka as well as outside of Asia to honor Buddha and paying respect to elderlies. Thailand is worth visiting at this time where you can have loads of fun splashing water at each other on every street. The festival also a sign to end the dry season to let the rain season begin. You can enjoy the authentic Thai culture, music and dance performance during this time throughout the city. So join the fun with a water gun and safety glasses to get wet in April's heat.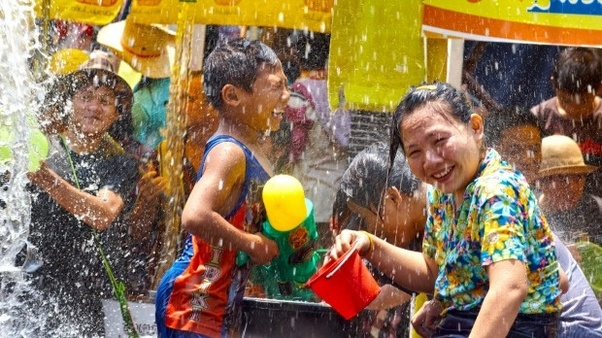 May / Indonesia or any other country in Southeast Asia – Waisak, Festival
Known as 'Vesak', another Buddhist festival, celebrated in Asian countries each year in May, to honor the birth, enlightenment and death of Buddha. It is recommended that you visit Indonesia or any other country in Southeast Asia in early spring to witness this marvelous get together of monks, carrying candles and flowers on the volcanic island of Java (i.e. Borobudur, Indonesia) on the full moon or the fourteenth or fifteenth day of the fourth month in the Chinese lunar calendar. The two holy days include vibrant parades and spectacular lantern shows and lights you would not forget to be involved even if you are not a Buddhist.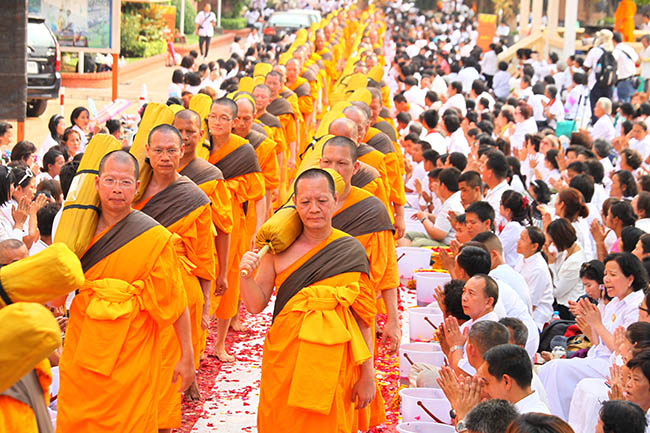 May to July / Russia – The White Nights Festival
An international art festival celebrated annually that lasts for two months at St. Petersburg in Russia. In order to grasp the complete celebration, you have to keep two full months vacant. This mind-blowing festival features carnivals, cultural and historic events, and classical ballet, opera and music performances by various Russian artists along with famous international guests. The 'Scarlet Sails' is the main event in the white nights season and more than 1 million local and foreigners attend the celebration due its massive popularity. If you want to be in the list, it is advised to buy tickets well in advance.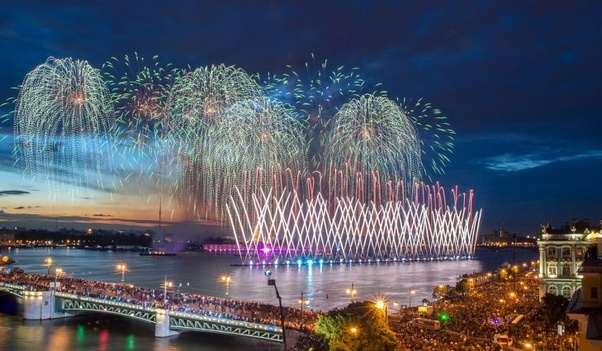 August / Sri-Lanka – The Festival of the Tooth
Best known as the 'Kandy Esala Perahera', a grand and old Buddhist festival held in Sri Lanka, mostly in the month of august. A wide parade of fire-breathers, fireball dancers, trumpet blowers, jugglers, and whip crackers leading by decorated elephants accompanied by various artists performing on the streets of Kandy what makes this royal celebration a magnificent one. The magical nights of fire last for 10 days with numerous festivities honoring the sacred tooth relic of Buddha. If you want to get firsthand experience of this ancient festival, do not forget to book your seats early.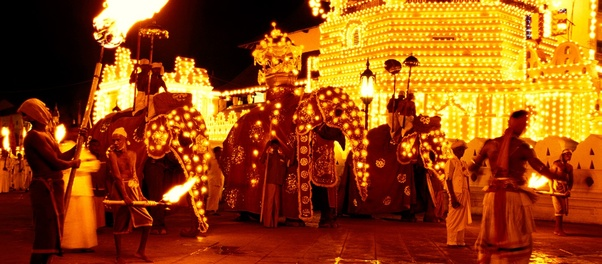 September / Asia – Mid-Autumn Festival
Due to ancient China's cultural influence, the Mid-Autumn Festival has spread to other parts of Asia. However, the way different countries celebrate it varies. In china, people gather under the light of the moon to light lanterns, burn incense and eat plenty of moon cake, whereas other countries buy lanterns, funny masks (Vietnam) Decorating Roofs with Pampas Grass (Japan), prepare gifts (Cambodia), reliving traditional folk games (Korea) to grace this occasion. The biggest celebration falls on the 15th day of the 8th month of the Chinese lunar calendar, no matter which country you pick to get involved.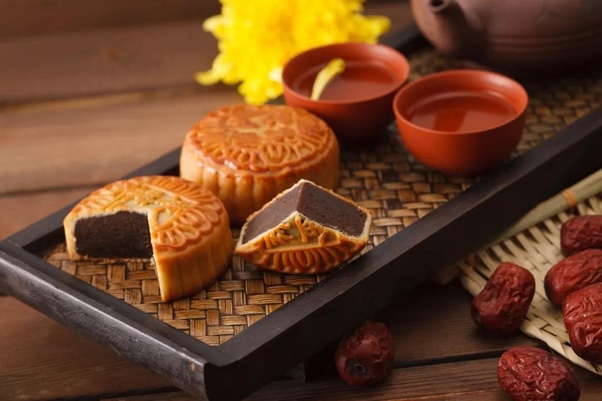 October / India – Diwali Festival
A chance to go back to India again! Diwali, also called 'Deepavali' is another significant festival for Hindus worldwide similarly as Christmas for Christians. Different sides of India celebrate this event for different religious reasons. However, most of the believers, light oil lamps everywhere in India to indicate the festival of lights and fulfil the main purpose of celebrating the victory of good over evil. Regardless of faiths, it's a national holiday enjoyed by all Indians for 5 consecutive days. If you visit during this time of the year, you will definitely get to taste their yummy local Diwali desserts and sweet pack only made during the festival.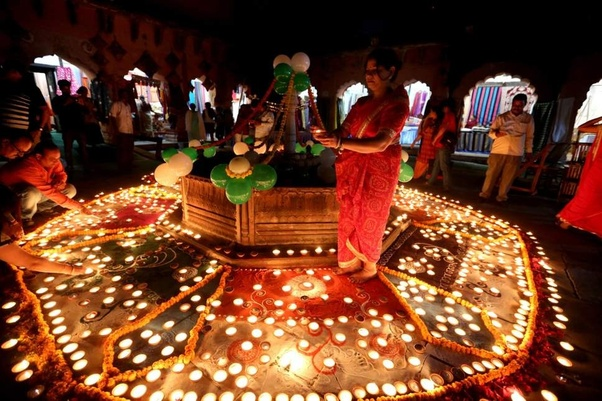 November / Chiang Mai – Yee Peng Festival
If you can remember the remarkable photos of thousands of brightly lit lanterns rising into the night's sky, you can go to Chiang Mai in Thailand to experience it for real during the month of November. The magical festival is celebrated to end the monsoon season and begin the cool season as well as culturally symbolizes to move away the spiritual darkness letting the inner light shine. The biggest light celebration in Chiang Mei occurs on the full moon day in November. Where it displays a parade of decorated streets, Thai traditional dance and fireworks. By the way, do not forget to make a wish before releasing the lantern to the air.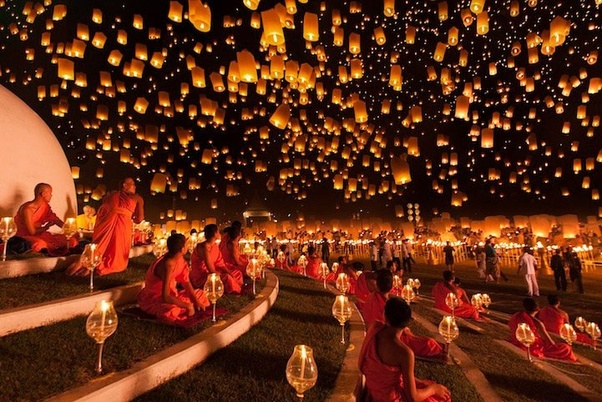 December / Christmas Festival
Christmas is celebrated worldwide, despite of where you are. But, there are some specific countries who keep a step forward to make Christmas memorable for generations. Tokyo is the big deal when it comes to Christmas to add to your go-to list. The city turns to its popular winter illuminations, with some truly sensational displays, along with the Blue Cavern illumination in Shibuya, which is indeed a miraculous thing to get you in to the spirit of Christmas. In case, if you miss visiting on 25th of December, it will be lasting until February at Yebisu Garden Place. At the same time, you will not get the joy of Christmas until you see the Christmas lights in Sydney. Sydney Christmas starts from end of November to December with Christmas markets and nightly concerts. The unbelievable 94,000 twinkling LEDs at the Pitt Street Mall Boulevard, is the great kickoff of the year. So turn the festive mode on and get going.