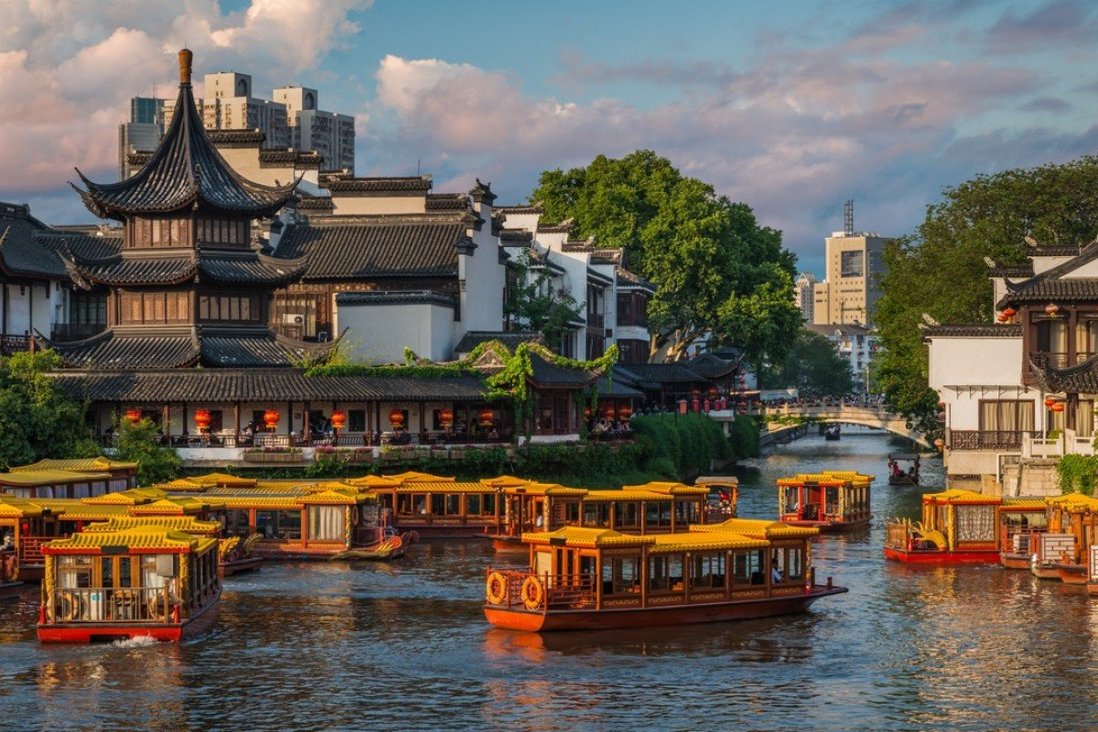 Nanjing – Empire City of All Time!
Nanjing is one of the four great ancient capitals of China that boasts a rich and impressive historical heritage. It's also one of the best-looking cities in China. You can easy reach the city by high speed train from major cities like Beijing (3.5-hour) and Shanghai (2-hour) .
Due to its strategic location on the Yangtze River, Nanjing served as the capital of 10 Chinese dynasties and regimes spanning 1,800 years. A magnificent city wall still encloses most of the city, and elegant republican-era buildings dot the center. It is for sure an ideal place for a short vacation with loved ones.
Attractions
Purple Mountain
Purple Mountain got its name from the purple hued clouds that often surround its peak. The national park is formed by 15 important historical and cultural relics including Dr. Sun Yat-sen's Mausoleum, and one UNESCO World Heritage Site – the Xiaoling Tomb of Ming Dynasty. In the same time it is home to a wide variety of amazing plants.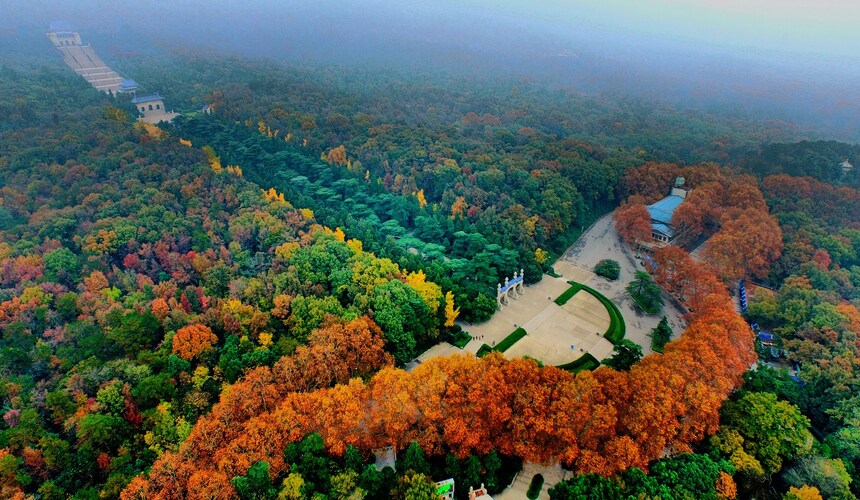 Xiaoling Tomb of Ming Dynasty: Located on the foothills of the Purple Mountain, it serves as the mausoleum of founding emperor, Zhu Yuanzhang and his wife Ma.  It is one of the largest imperial tomb complexes in China. There is a half-mile long Sacred Path where 4 pairs of stone warriors and 12 pairs of mythical creatures play guard to the deceased emperor. The most breathtaking season to visit this place is in autumn when gingko and maple trees blossom all over the tomb.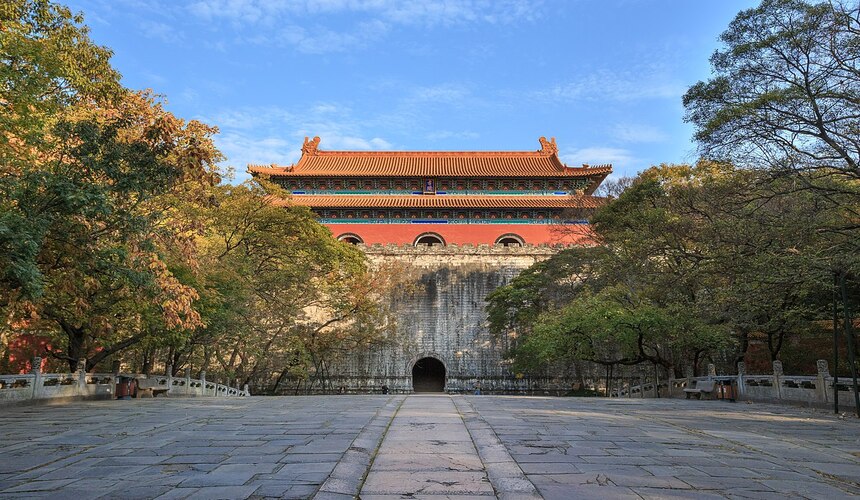 Dr. Sun Yat-sen's Mausoleum: He is the father of the Republic of China. A site of historical significance, magnificent architecture and beautiful scenery. Covering nearly 20 acres, the lush scenic is a tribute to the noble spirit and heroic efforts of Dr. Sun Yat-sen's devotion to the Chinese people and their fight for independence.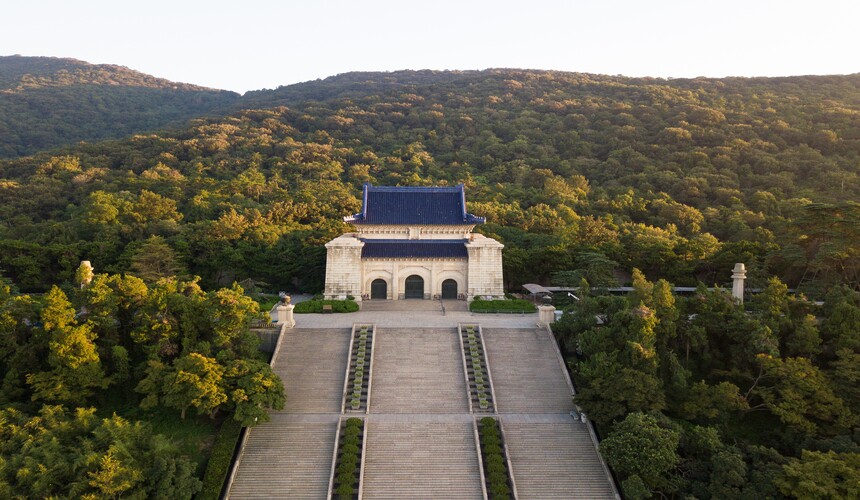 Meiling Palace: Named by Song Meiling who was the First Lady of the Republic of China (1948–1975), this beautiful villa combines classical Chinese architecture with modern western elements. Seen from above, the Mausoleum Road looks like a necklace, and the villa is just like a delicate emerald on it.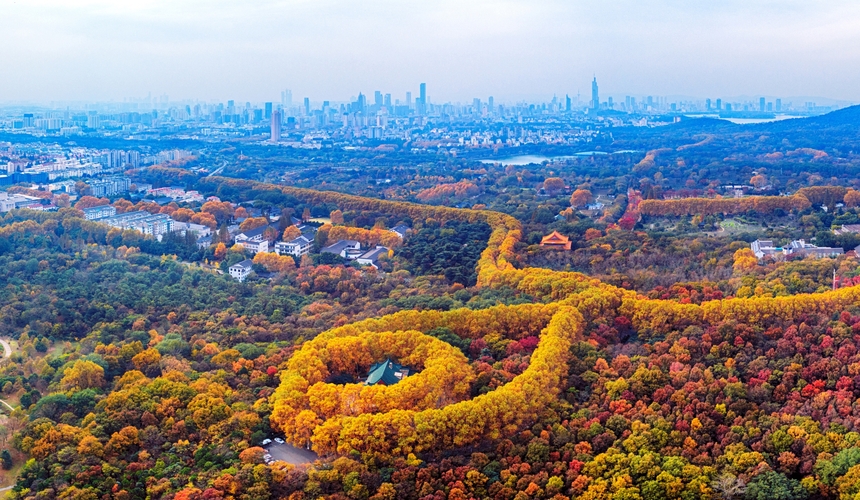 City Wall of Nanjing
Unlike the city wall in Xi'an and Pingyao, Nanjing City wall wasn't built in a rectangle, but instead uses the city's natural defenses as the rivers, lakes and mountains to determine its contours.  It is a 600-year-old city wall built when the city was the capital of Ming Dynasty. Around 25km of the original wall is still standing until now. Out of the original 13 city gates, Zhonghua Gate has the most complex design and is worth your visit. There are 3 closed courtyards and 27 caves that can hold up to 3000 soldiers to defend the entrance.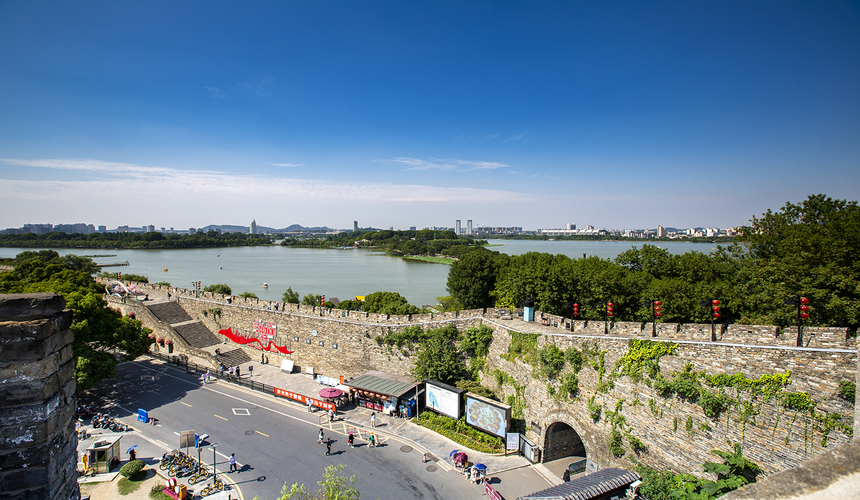 Yuejiang Tower
This tower on the summit of Lion Hill is within the north-west section of Nanjing city. Yuejiang literally means "overlooking the river" in Chinese, so be assured that you will get the chance to enjoy the spectacular 360 degree view of Yangtze River on the top floor of the tower. From the base of the hill there is a series of external escalators to assist in reaching the summit. Or you can climb up the stairs with attractive trees and shrubs on either side.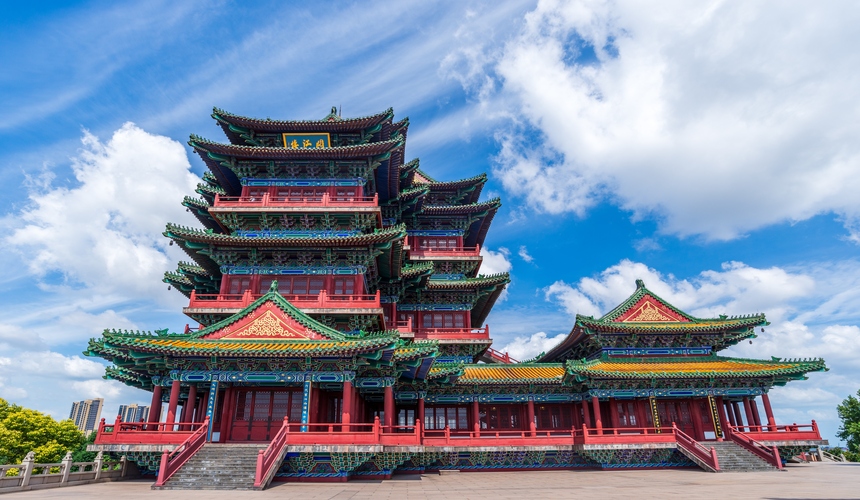 Xuanwu Lake
Beside the City Wall there is an exquisite lake to enjoy a day out with your family and friends. It was once the largest imperial lake garden in China. There are different colors in every season: pink cherry blossoms in spring, emerald lotus in summer, golden ginkgos in autumn and white pines in winter. You can rent a boat to tour around with your loved one.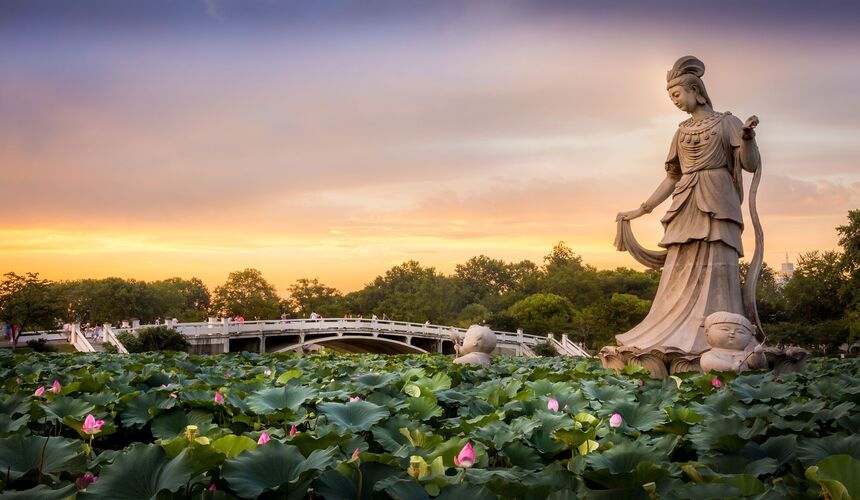 Niushoushan Cultural Park
The park was opened in 2015, providing tourists a chance to explore the region's ancient Buddhist roots. Discover mystifying mountain views and awe-inspiring modern architecture in harmony with the natural surroundings.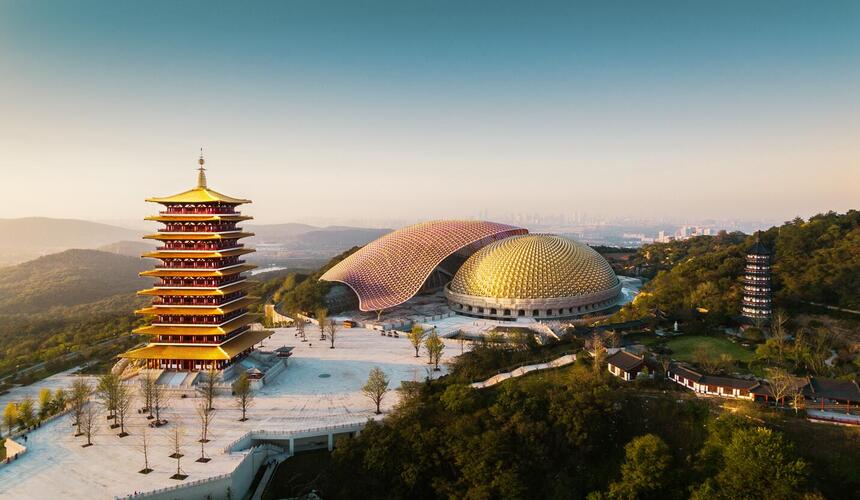 Confucius Temple Qinhuai Scenic Area
With quaint riverboats, bridges and Chinese architecture flanking its banks, this area is the most prosperous cultural and commercial center in the history of Nanjing. It is highly recommended to enjoy a night tour on the river via boat.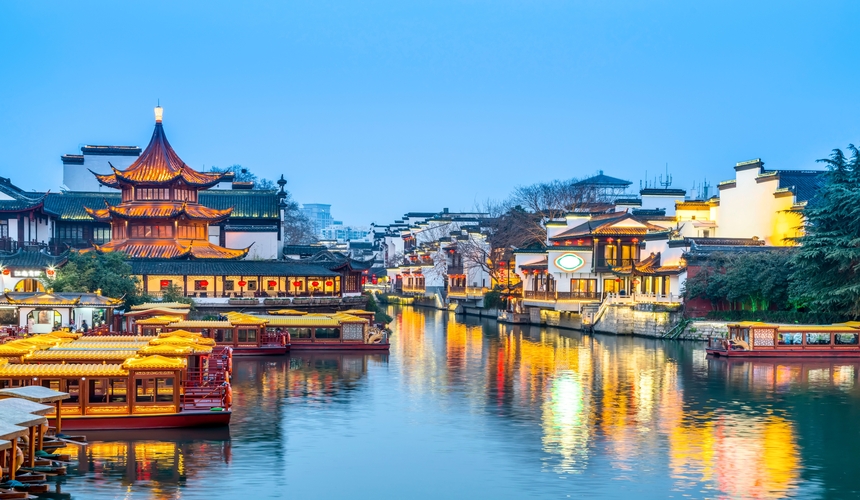 Tangshan Hot Spring
It is a town in the eastern suburbs of Nanjing, 28 km away from the downtown. Tangshan hot spring has always been connected with nobilities and celebrities, forming a profound heritage of hot spring culture, and enjoying the reputation of "The top 1 hot spring in China". You can enjoy rural tourist activities, taste local delicacies, pick up fruits and vegetables.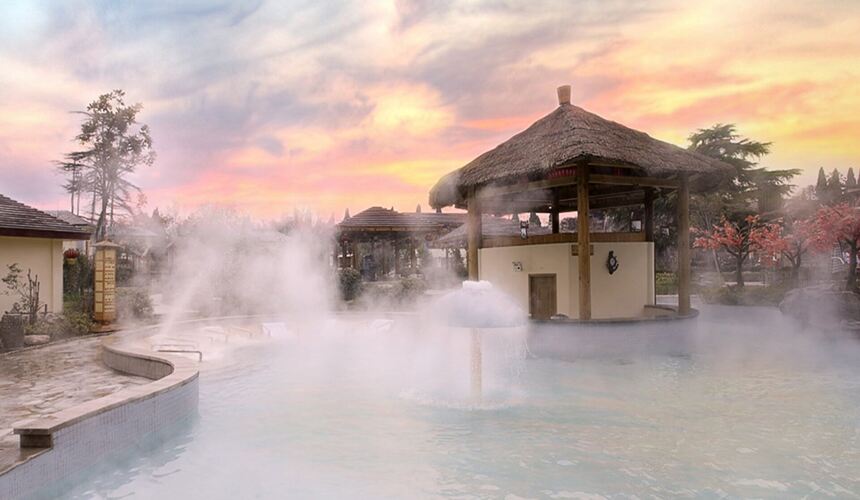 Accommodation
Kempinski Hotel Nanjing
It is located between cultural heritages and the bustling commercial center, therefore easy to have fun at night. They offer a well-equipped Health Club and Spa that provides a calm environment and a range of treatments for you.

The Westin Nanjing Xuanwu Lake
The hotel owns stunning views of Xuanwu Lake with the facilities of an indoor heated pool, Fitness Studio and ABEL Touch Spa. If you prefer to stroll in Xuanwu Lake at night with your loved one, then this is the hotel you can consider.

Weather
Spring and autumn are the best seasons to visit Nanjing and enjoy outdoor activities. It is not recommended to visit in summer because it is quite hot and humid. Winters are cold with intermittent snowfall.
For more travel inspiration and more details about Nanjing tour, talk to our travel consultants right ahead! BOOK NOW!