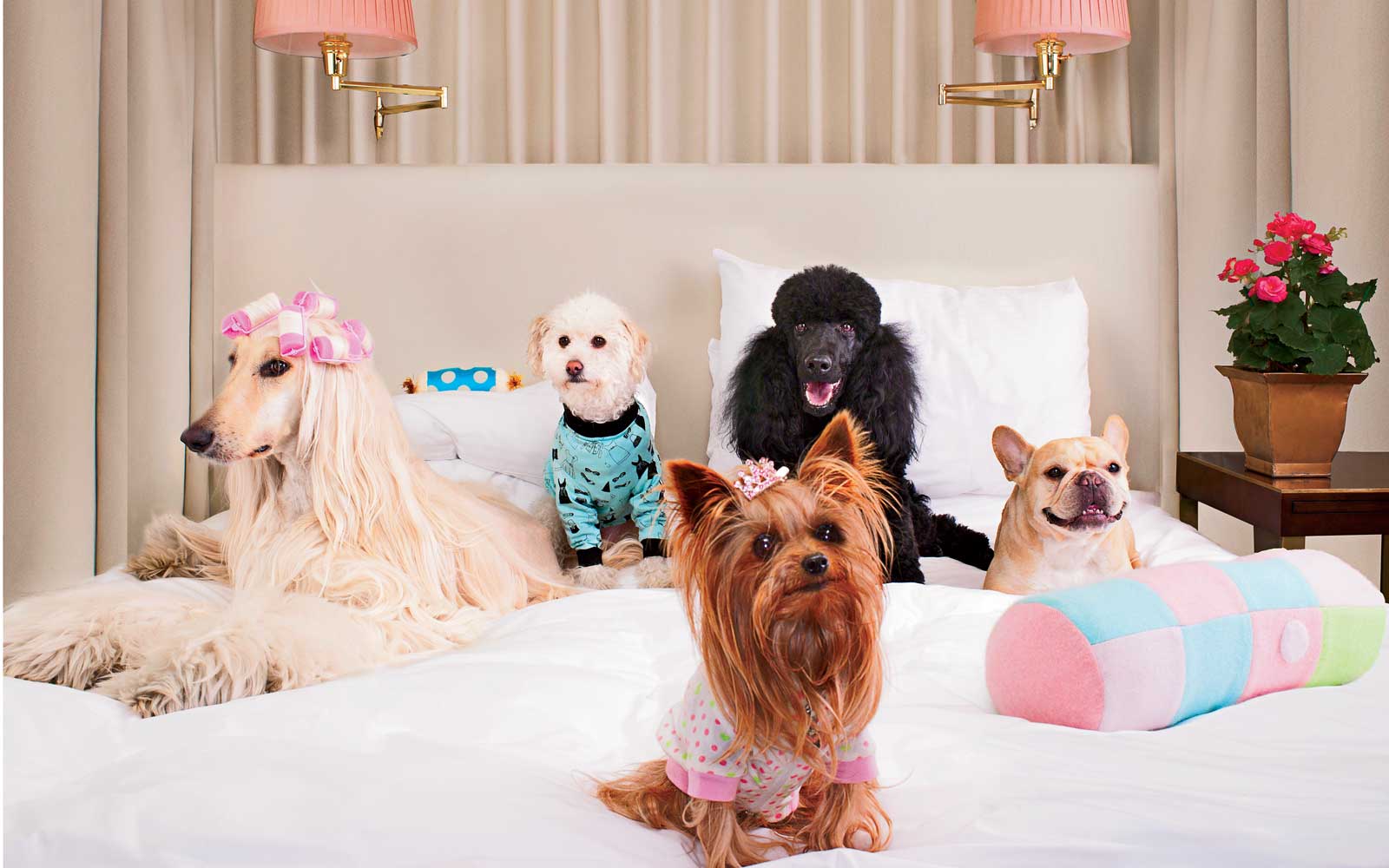 Pet-Friendly Hotels in China for Your Furry Friends
For some of you, a short vacation is sometimes a "sweet burden." Setting off on holiday can be tough on pet owners if it means they have to leave their dogs behind. As you might know, it is not easy to find a pleasant pet-friendly hotel in China, or at least a hotel that accepts them. Therefore we gathered some hotels and tips to ensure that your pet will be welcomed wherever you travel.
Mandarin Oriental Guangzhou
Mandarin Oriental Guangzhou has started welcoming pets since 2013, being the earliest pet-friendly hotel in China. Later on, to celebrate the Year of the Dog in 2018, they established a pet weight limit from 5 kg to 10 kg. There are special animal-friendly rooms filled with pet amenities such as water and food bowls and a sumptuous sleeping cushion. In order to make the trip also comfortable for your little friend they even have a tailor-made pet menu. Also, a "pet on vacation" door sign, a pet-edible welcome cake and an exclusive Mandarin Oriental "fan" collar tag engraved with the pet's name will even make the experience more fun.
Tips
● Pet is required to be registered at check in.
● Rate is subject to 16.6% service charge and tax.
● Pets meal on guest own account and can be ordered from Pets menu via in-room dining.
● Pets amenity includes engraved gift for pet, but a 5 days advanced booking is required.
● Pets are restricted in some public areas to avoid disturbing other guests. The specific policy is subject to the hotel.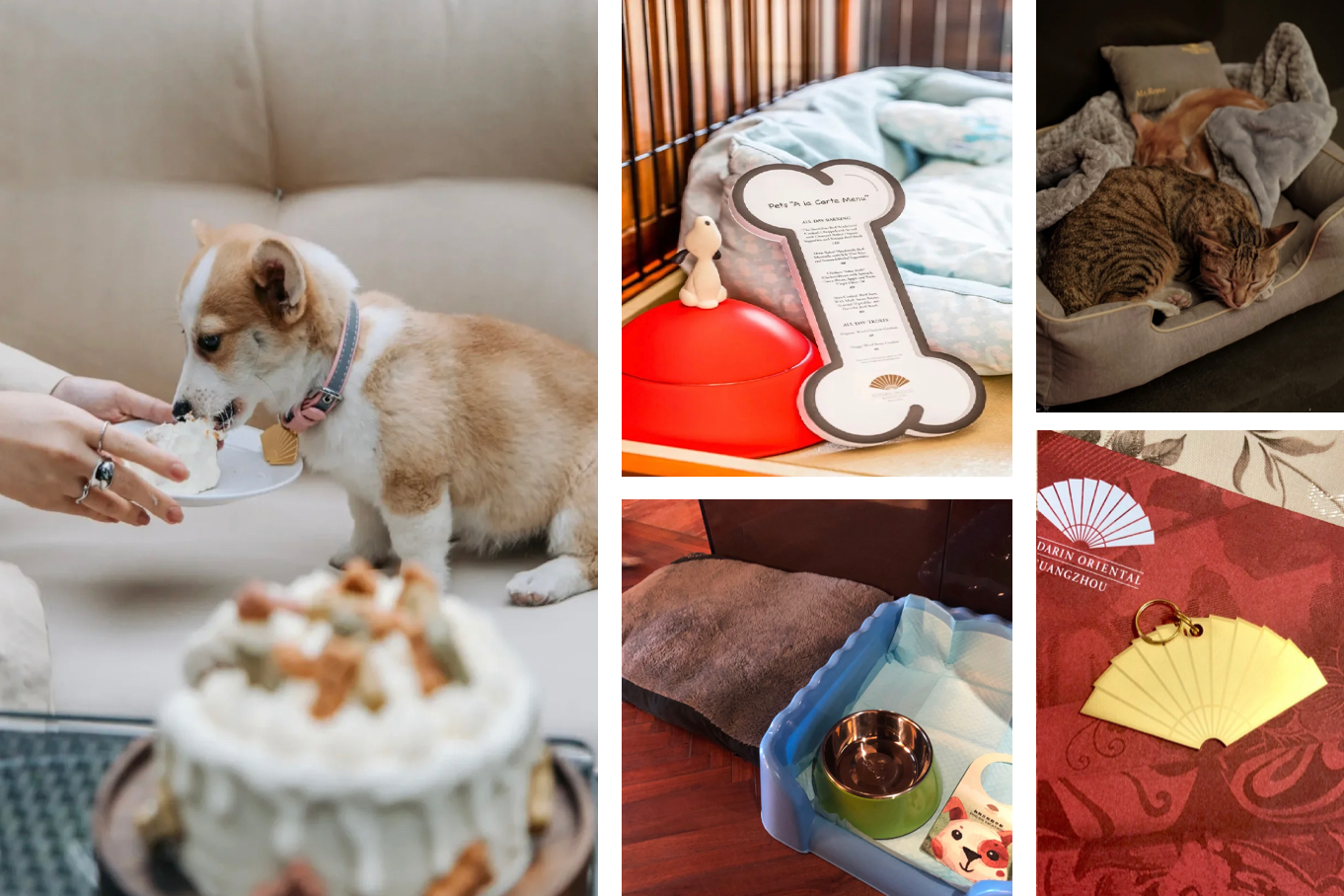 Rosewood Beijing
As a pet-friendly luxury hotel, Rosewood Beijing has ability to care for furry friends just as much as you. The supplement in your room covers everything from essential gear to delicious welcome treats, a guestroom deep-cleaning service, and a selection of special amenities that will make your furry friend feel perfectly pampered. You might worry about your feline scratching around, therefore hotel use sisal fabric as rugs to keep them feel good, physically and mentally.
Tips
● Maximum two pets per room.
● A RMB 500 fee is charged per night including cleaning fee and service charge.
● Pet's related health certificates need to be shown and a pet stay agreement needs to be signed upon check-in.
● Pets should always be on a leash in public areas and their size needs to be under 10kg.
● It is the responsibility of pet owners to pick up the pets' waste.
● Pets are only allowed in the guest room, prohibited in or around some public areas such as restaurant, swimming pool, fitness center, meeting room, etc.
● Out of respect for other guests, please ensure that disturbances like barking must be curtailed.

MGM Grand Sanya
You might plan on taking your pet to the beach. MGM Grand Sanya located at Yalong Bay is a nice choice to have a wonderful beach vacation with your pet. A welcome treat including life jacket, pet sofa, toys, sleeping pad for your pets will be set properly in the rooms. In the resort, your lovely friend can almost be with you everywhere. Enjoy the ocean breeze at any hour of the day, play around on the grass, or even have a meal together at the seaside restaurant.
Tips
● Maximum one pets per room.
● A RMB 300 cleaning fee is charged per night.
● Pet's related health certificates need to be shown and a pet stay agreement needs to be signed upon check-in.
● Size restrictions to under 16kg.

Hyatt Regency Chongming
You might be surprised how dog-friendly the hotel is for seeing many dogs all ranging in size during your stay. When you check in they will provide you water bowl with a packet of wet food, poop bags, and a treat. For dogs that like to play and run, they can attend a dog obstacle course field with tires, pylons, and some agility obstacles. All rooms for dogs are on the first floor of the building which makes taking the dogs out for walks extremely easy. There is also an outdoor area with a little patch of grass just outside your room. You are able to bring the dogs everywhere except the swimming pool.
Tips
● Only allow dogs.
● Two dogs are allowed with a total weight under 30kg.
● Bring the dog license and vaccination booklet.
● A RMB 350 fee is charged as cleaning fee.
Tips for travel with the pet inside China
1. Every province/ city has different rules and regulations regarding pets, make sure to search for specific cities' regulations.
2. Make sure to get your dog licensed in your respective city.
3. During the COVID-19 outbreak, vaccination booklets are often requested.
4. A favorite toy to ease travel stress and pass the time on long car or plane rides.
5. Potty bags to help clean up when nature calls.
6. Collapsible travel bowls as well as food and water to keep bowels on track.
7. The following link provides passengers consigning small animals from different airlines. Hainan Airlines, China Southern Airlines, China Eastern.
For more travel inspiration, talk to our travel consultants right ahead! BOOK NOW!