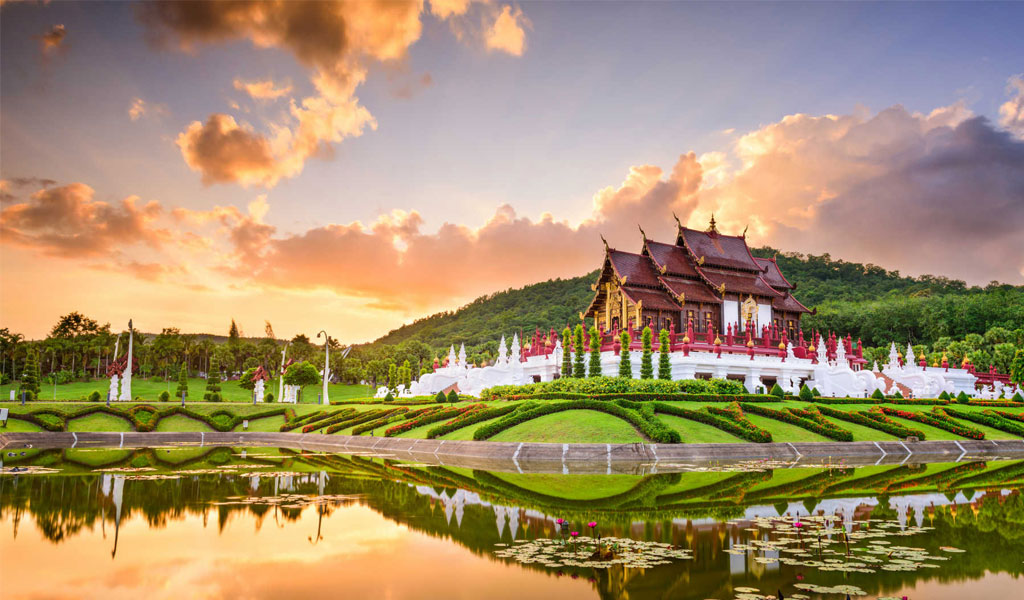 Places You Are Missing In Chiang Mai
There are is an ultimate list of things to observe and accomplish in Thailand, as it is a world-renowned favorite of many tourists. Out of the famous destinations in Thailand, Chiang Mai is a city where most of the tourists least likely stay for a few days, only to visit the notorious spots. Therefore, they most likely leave other important places untouched.
This is a small revelation to the greatest and realest tourist attractions; most tourists miss out on seeing their journey to Chiang Mai.
Mae Taeng River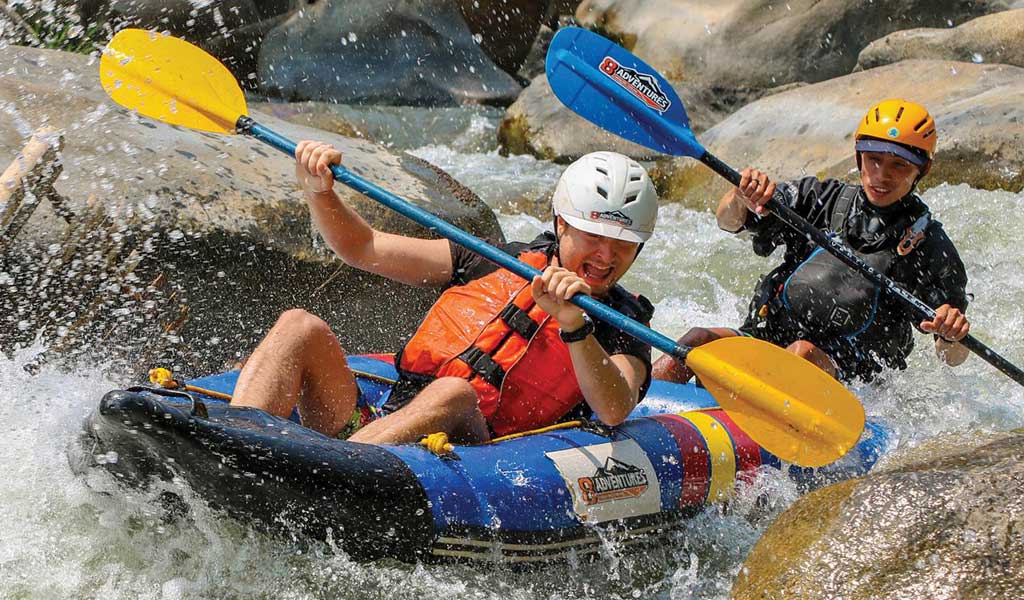 About 90.6 kilometers from Chiang Mai province. The best place to go white-water rafting on the fast-flowing Mae Taeng River in northern Thailand. The view of the surrounding hills while going down the river is worth exploring.  You will pass through the lush mountains, foamy waterfalls and amazing rice fields during your ride to downstream. Enjoy a full day out on the water rafting in the canyon rapids by passing the traditional villages with professional guides directing your way.
Package Inclusions: Transportation, Trained Rafting Guide, All Safety And Rafting Equipment, Vegetarian Lunch & First Aid Insurance.
Mae Ngat Dam Lake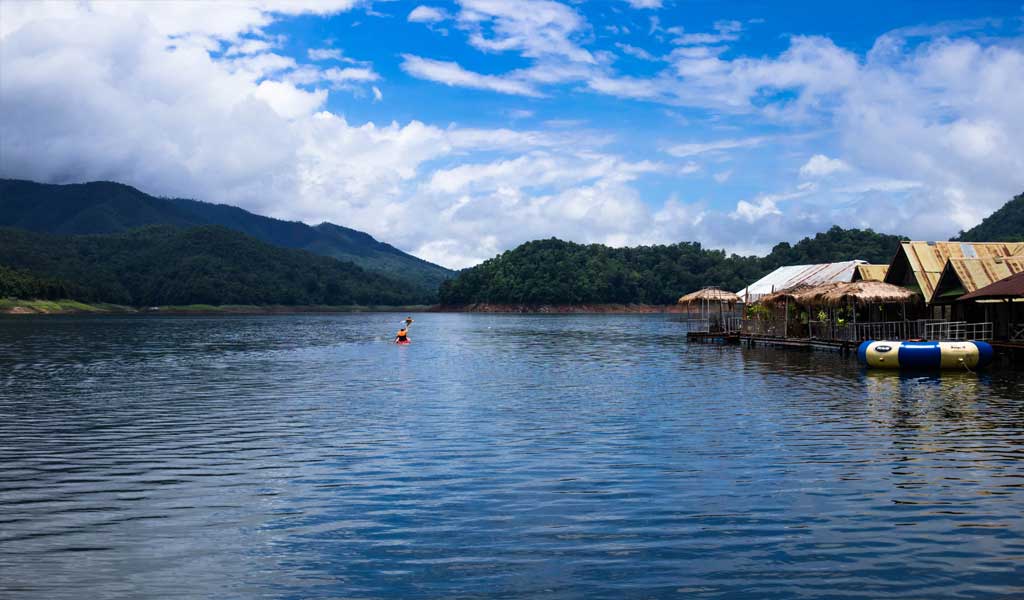 Around one and half drive from Chiang Mai, a peaceful and quiet lake to capture the true beauty of Chiang Mai on a kayaking trip. You will pass by lavish forests and wild elephants going down the mesmerizing river watching pretty views of the oasis for 3-4 hours. Whether you want to have a scenic trip or enjoy a relaxed kayaking, the Mae Ngat Reservoir is the place to go for all in one-day tour. Be prepared for your first kayaking trip surrounding the breathtaking countryside of Mae Ngat Dam Lake.
Package Inclusions: Transportation, English Speaking Guide, All Kayaking Equipment, Life Jackets And Gloves, Lunch & National Park Entrance.
Mae Wang National Park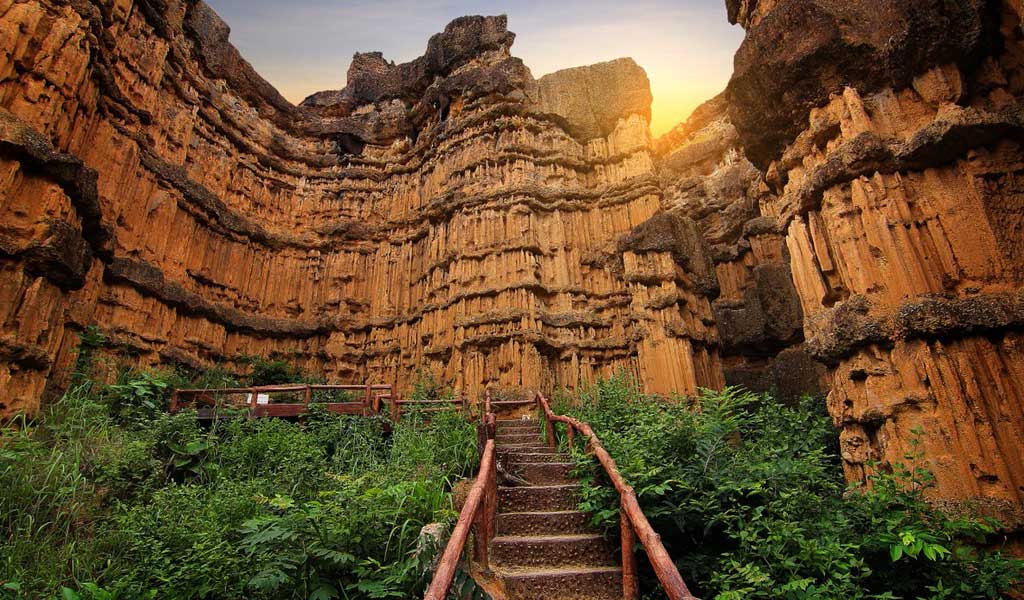 Situated in the Southwest of Chiang Mai, which will approximately take about one and 15-minute drive. A great jungle trekking area for all kinds of nature lovers. This is quiet an off the beaten track adventure you can enjoy doing some good hikes and visiting some very ancient villages. After exploring the jungle for hours, you can have a traditional Thai lunch, swim in the coolest waterfall and discover the nearby caves. Moreover, you can drive to the joining elephant sanctuary, change into traditional Karen clothes, and finally end your fun-filled day with the playful elephants.
Package Inclusions: Transportation, English-Speaking Guide, Lunch & All Entrance Fees.
Doi Inthanon National Park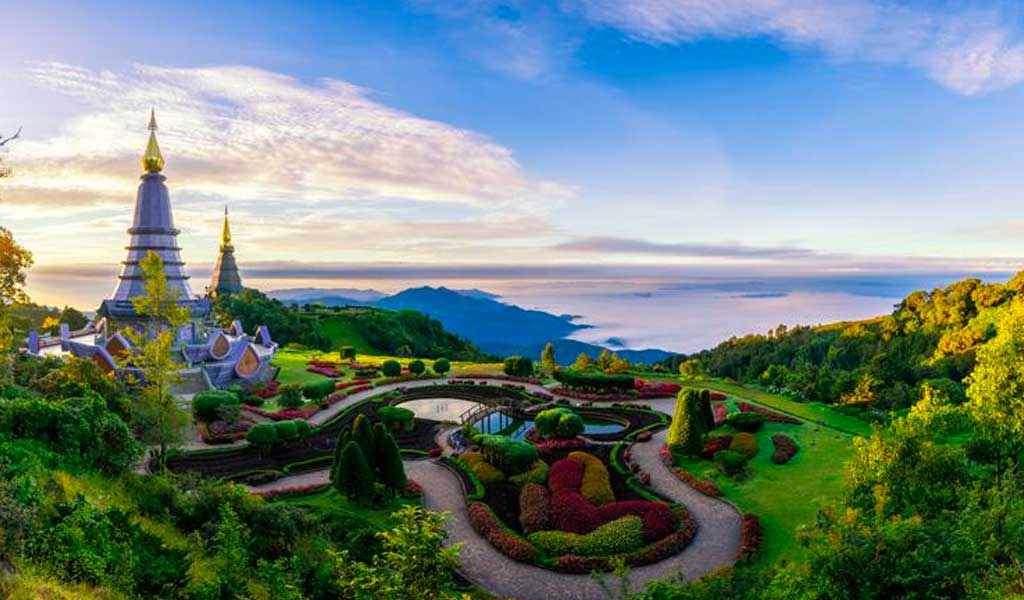 Visit the highest mountain in Thailand, Doi Inthanon. The national park, nicknamed "the roof of Thailand", is just an hours' drive away from Chiang Mai. The road distance is around 84.7 km. one of the most underrated places embellished with incredible waterfalls, nature trails, remote villages, stunning viewpoints and picturesque gardens. See the twin pagodas at the top of the highest peak, enjoy the relaxing sounds of the waterfalls, visit the indigenous white Karen hill tribes and find beautiful handmade items by Hmong tribe people at Hmong tribal market. All in all, it's the best place to explore all year round with the friendly weather.
Package Inclusions: Transportation, English-Speaking Guide, Lunch & National Park Entrance Tickets.