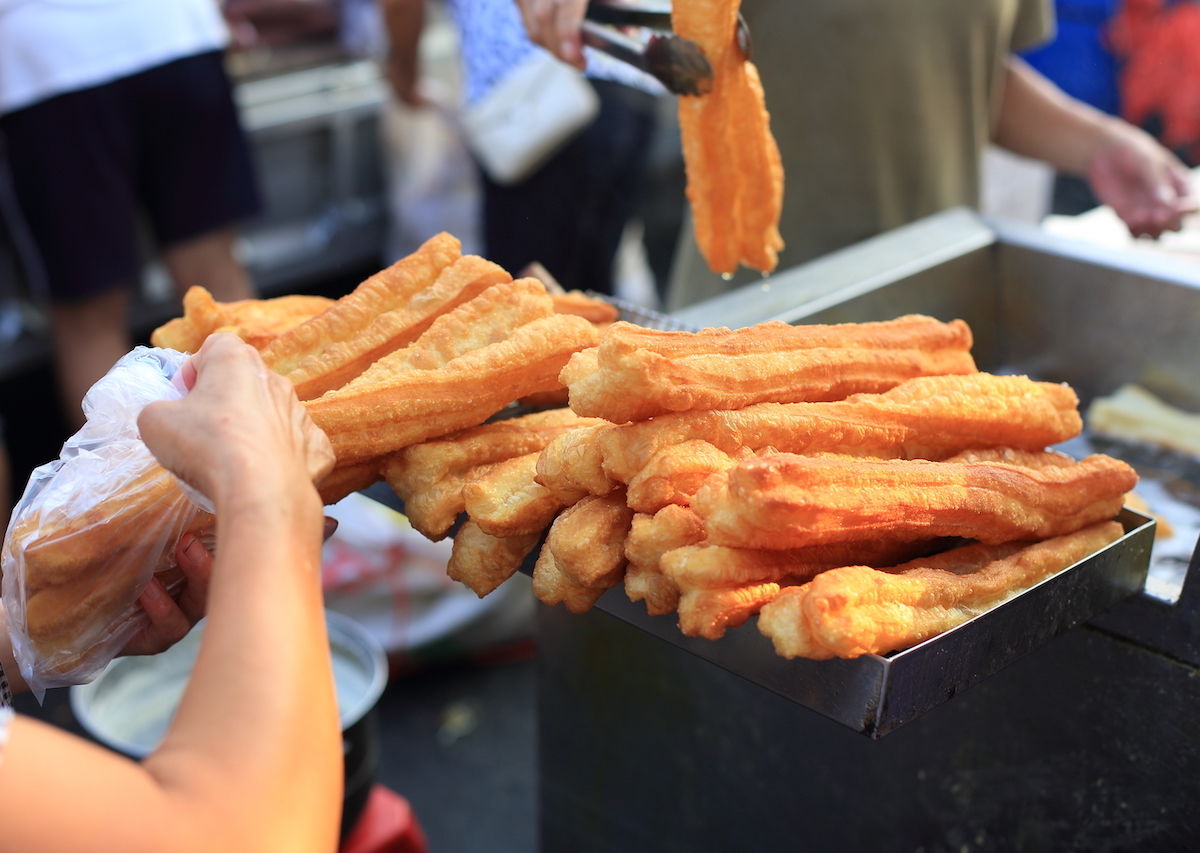 Popular Snacks and Street Food in China
During your trip to China you should definitely seize the opportunity to try the variety of interesting snacks and street foods. Cheap and tasty treats are available in stalls on every street!
Chuan'r (Chinese kebabs)
You'll find it hard to believe the range of foods threaded onto a kebab stick that you can buy on the snack stalls. You can order any kinds of meat or even vegetables. Street vendors prepare them by coating the meat with salt, dried chilli flakes and ground cumin spice, barbecuing the marinated meat over charcoal fires until they are well cooked.

Bing Tanghulu (Chinese candied fruit)
Bing Tanghulu is a traditional snack originated from the Beijing-Tianjin area. The most common and popular fruit is using Chinese hawthorns covered with a hardened coat of sugar syrup and skewered onto long thin sticks. The exterior is crunchy and sweet, while the interior is soft, sweet and sour due to the fruit.

Kaomianjin (Roast glute)
Kaomianjin or roast gluten is a type of grilled noodle commonly served in Xi'an. You can see it is shaped into spirals and baked over a barbecue before being sprinkled with spices.

Shandong Jianbing (Fried pancake)
When it comes to authentic Chinese breakfast, Shandong Jianbing is one of the common options on the streets. The word Jianbing comes from Shandong Province. It is made from a flour mixture containing corn, sorghum and millet. The people eat Jianbing by wrapping scallions inside and serving with soups and other dishes. Ingredients like pork, fried chili and fried small yellow croaker can also be added.

Rou Jia Mo (Chinese burger)
Rou Jia Mo is a street food originating from the cuisine of Shaanxi Province and widely consumed all over China. It is a kind of snack that uses flatbread with wrapped meat, meat gravy and chili paste. You will find it in Muslim areas such as Xi'an. Usually the meat is beef seasoned with cumin and pepper. In Gansu Province, lamb is more common.

Liangpi (Chinese cold noodles)
Liangpi is perfect for summer because you have to eat it cold. As a specialty dish originated from the cuisine of Shaanxi Province, this type of noodle is made from wheat or rice flour. The sauce is made with peanut sauce, chili oil, and vinegar, while typical garnishing includes thinly sliced strips of cucumber, bean sprouts, and cilantro.

Stinky Tofu
We love our tofu, and eat it in many forms. The smell of Stinky Tofu will immediately assault your senses, and bring eager diners from all around. The food is fermented tofu which is then deep-fried. These square treats are often served on a stick, fresh out of the pot.

Tang Chao Li Zi (Sugar roasted chestnuts)
As a well-known traditional snack with unique tasty and soft flavor, chestnut roasted with sugar looks nigger-brown and gleams with oil. The best time for foraging for sweet chestnuts is late autumn, which makes this delicious delicacy from the forest a perfect treat to enjoy when the nights are drawing in.

Sugar Figurines (Lollipop)
The art of Sugar Figurines is said to go back around 400-600 years ago to the time of the Ming dynasty, where sugar animals or figures were used in religious rituals. You can find the artists use a ladle to drizzle hot sugar onto a flat slab as an outline of a figure. A wooden stick is used to hold the figure and a spatula-like tool removes it from the surface, fresh and ready for your child.

Jiu Niang (Osmanthus fermented rice)
Jiu Niang is fermented sweet rice with a low alcohol content of 1-2%. As a sweet dish, it is often served warm along with sweet sticky rice dumplings. Nice to eat either in cold or hot season!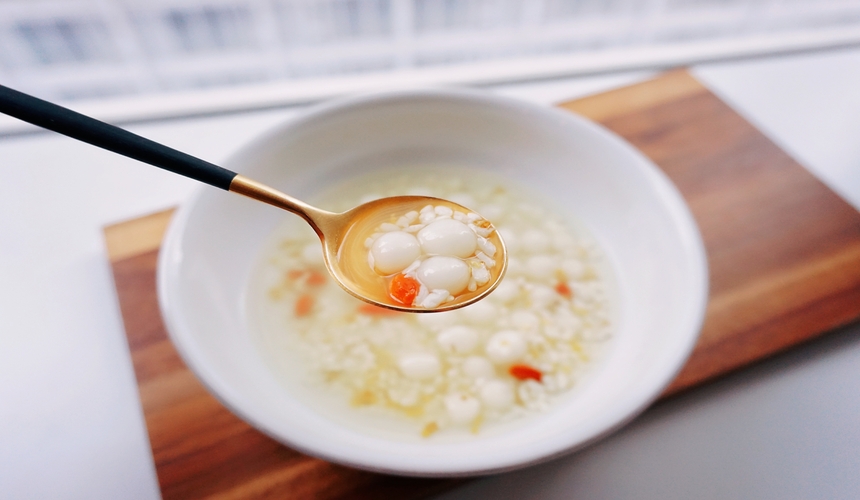 It is very easy to find the food stalls in every city you will visit in China. Most of them can be found along small alleys, in early morning and in the evening. However, you can ask anytime your local guide for some advice. BOOK NOW!