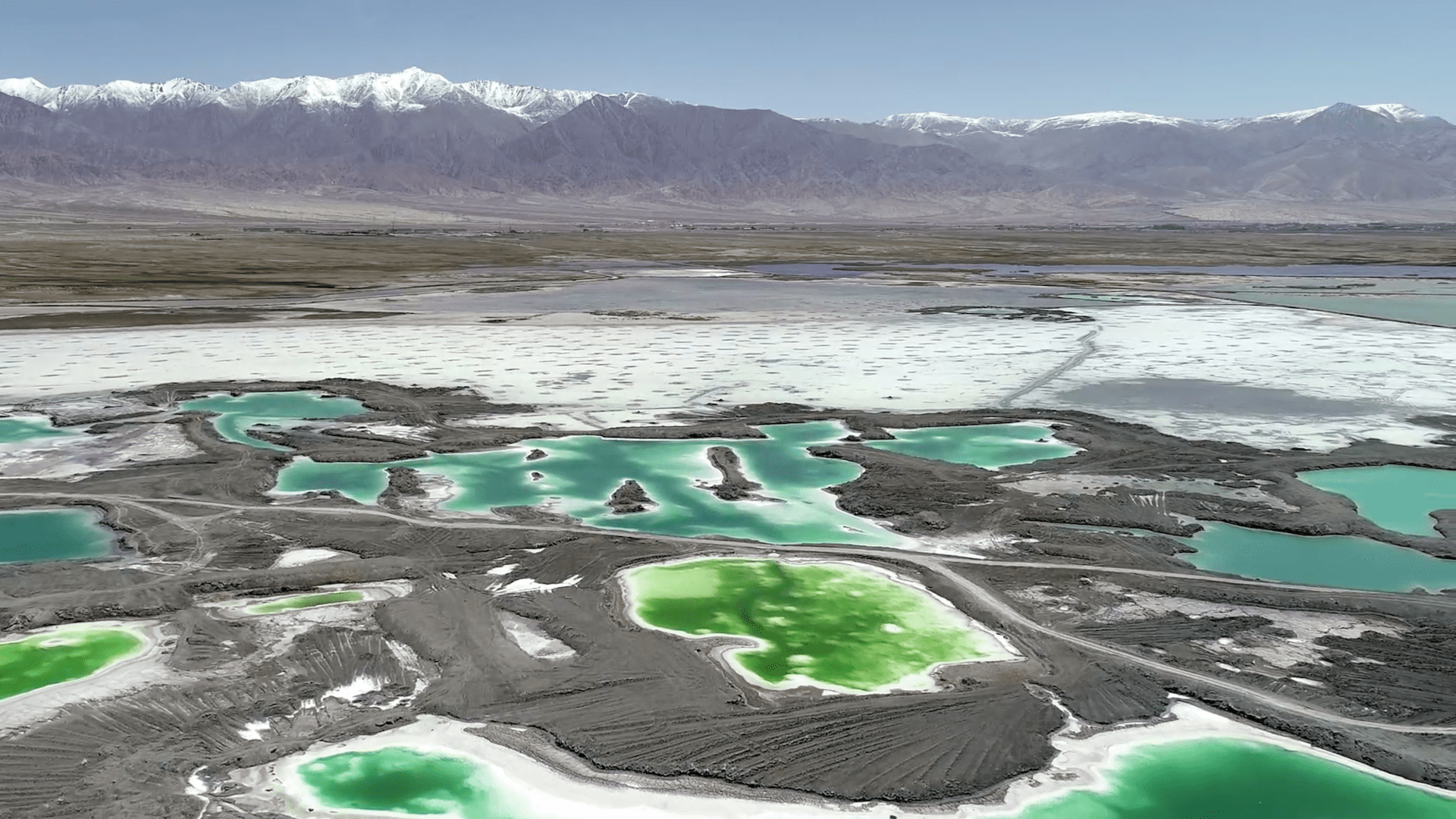 Qinghai – Source of Three Rivers in China
Qinghai, as far as Tibetans are concerned, is one of the oldest Tibet's three traditional provinces. In this land where man and nature co-exist in harmony, you will feel more Tibetan than Chinese. As a treasure trove of China's river resources, the Yellow River, the Yangtze River, and the Lancang River nourishing all life in China.
Xining
Xining is the capital of Qinghai Province. It is an immigrant city where many ethnic groups such as Hui and Tibetan coexists. Therefore you can experience a strong mixture of cultures with Tibetan, Muslim, and Chinese influences. It is also a transportation hub for traveling to Tibet, Gansu and Xinjiang. Let's get to check out some attractions located inside and outside of Xining.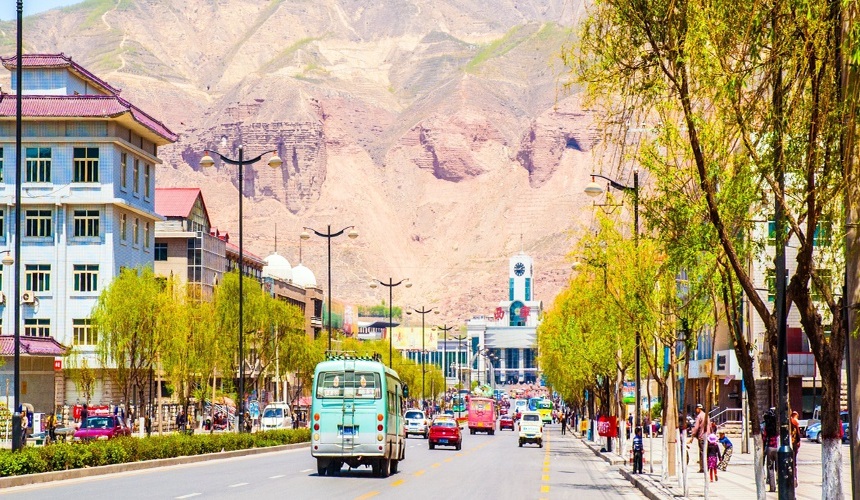 Qinghai Lake
Qinghai Lake is the largest lake in China. Normally the best time to visit is in early spring, when rape flowers bloom all over the fields with the deep blue sky as a background. These crystal plateau lakes, are also referred as Birds' Paradise.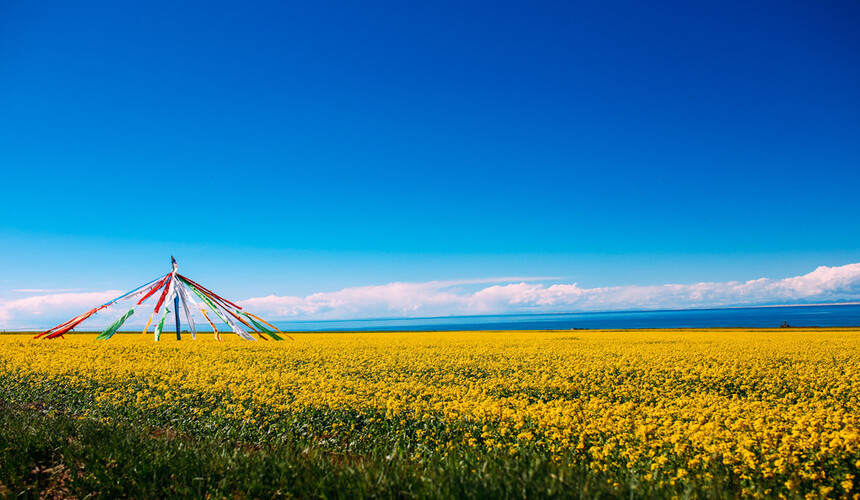 Chaka Salt Lake
In China this lake is know as the "Mirror of The Sky". With rich halite, Caka Salt Lake is also the first green edible salt production base in China. In order to get the best portraits on the lake, wear something bright (yellow, orange and red are great).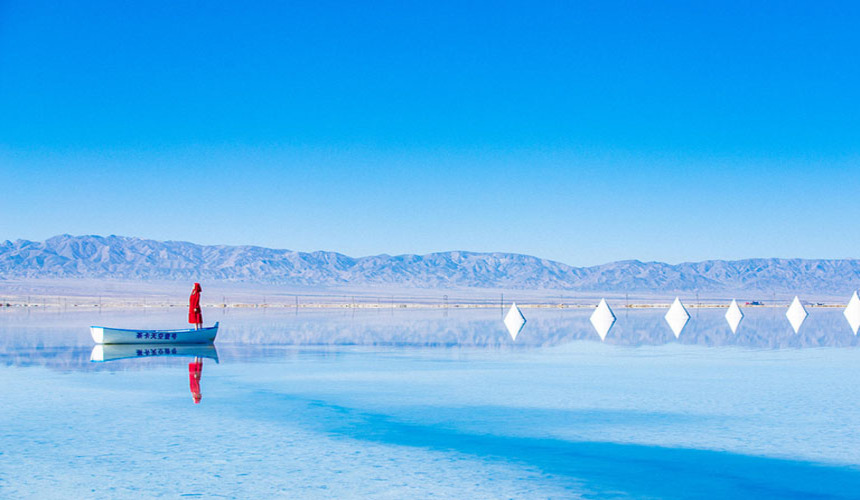 Ta'er Temple (Kumbum Monastery)
Monks perform prostrations in order to gain piety in their lifetime at Ta'er Temple which allows the travelers to see the difference in the religion. Here, you can not only view outstanding architecture, but also can sense the Tibetan Buddhism and catch a glimpse of Tibetan art.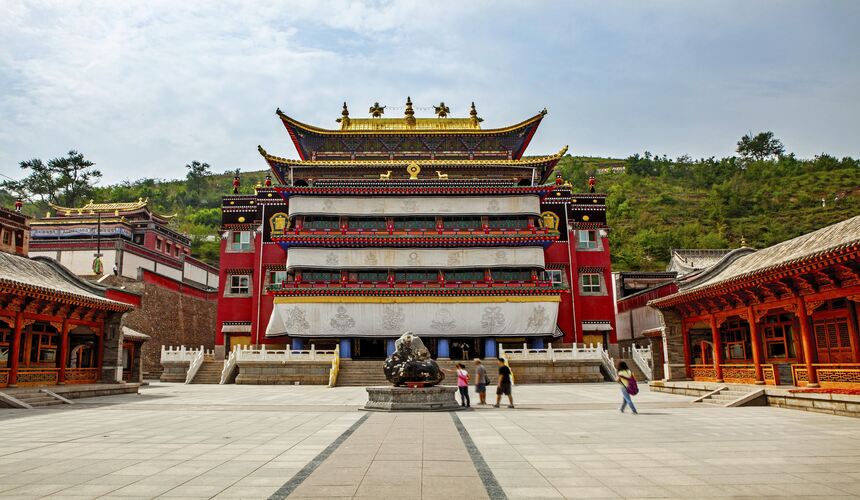 Dongguan Mosque
As one of the four greatest mosques in Northwest China, it is the most important Islamic shrine in Xining. It is the perfect blend of Islamic and Chinese style and also a peaceful place where you can calm down.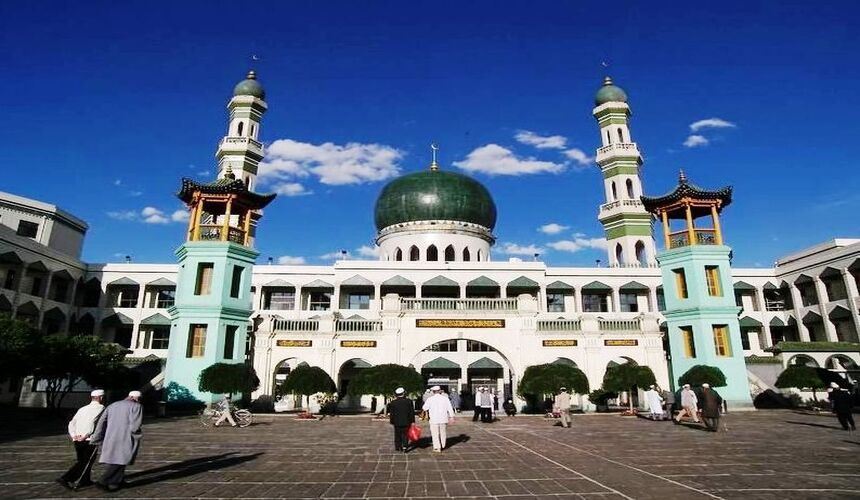 Qinghai Tibetan Culture Museum
You can admire and explore plenty collections of Tibetan artwork, clothing, calligraphy, and medicine in Qinghai Tibetan Culture Museum. A nice place to gain more knowledge during your trip in Qinghai!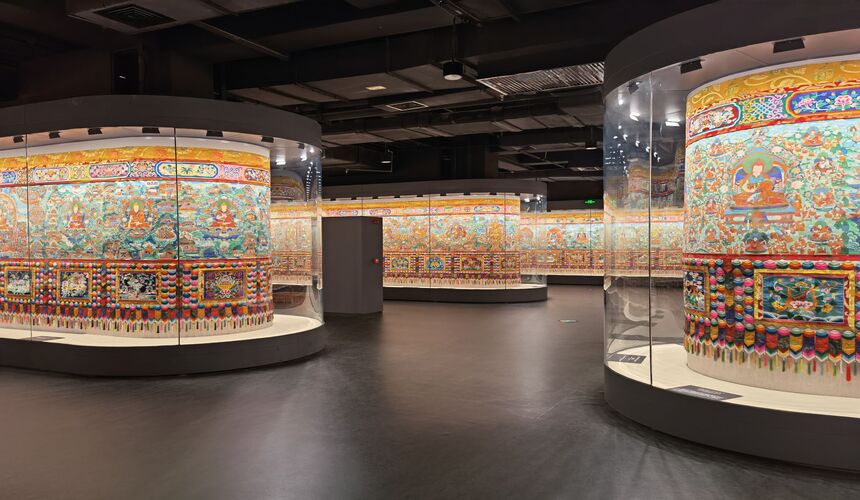 Sun and Moon Mountain
The most beautiful season to explore is from June to September with vast grassland and wildflowers. You can find the Sun Pavilion and the Moon Pavilion were built on each side of the mountain pass to remember the Princess Wencheng. She is a princess who helped bring civilization to Tibet.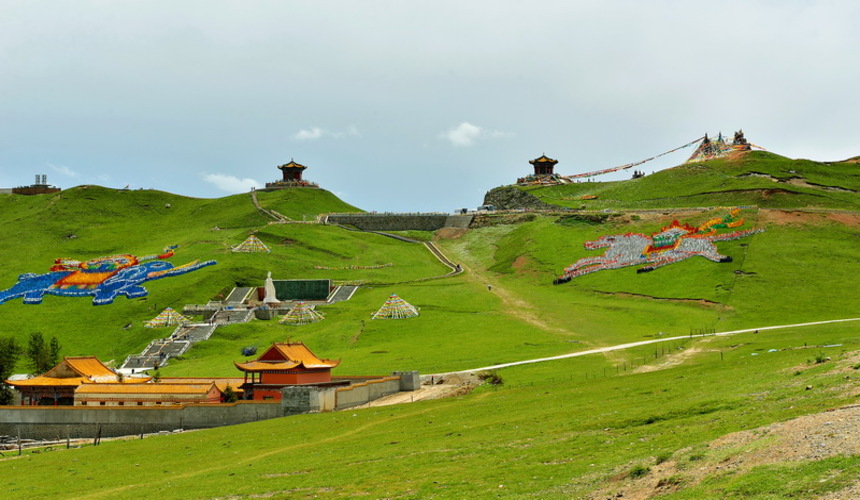 Kanbula National Forest Park
Danxia landform is Kanbula's biggest highlight that attracts many travelers. The virgin forests, gorgeous canyons and turquoise waters can bring you a great visual enjoyment.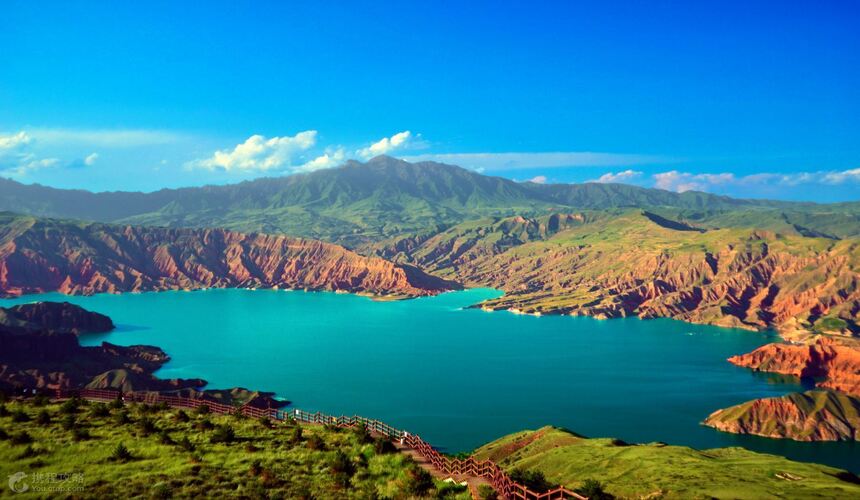 Rongwo Monastery
The Monastery is located at the foot of the West Mountain of Rongwo Town. It has been the spiritual center of local people for over 600 years and is the birthplace of Regong art. Unlike the Kumbum Monastery in Xining, it is less crowded.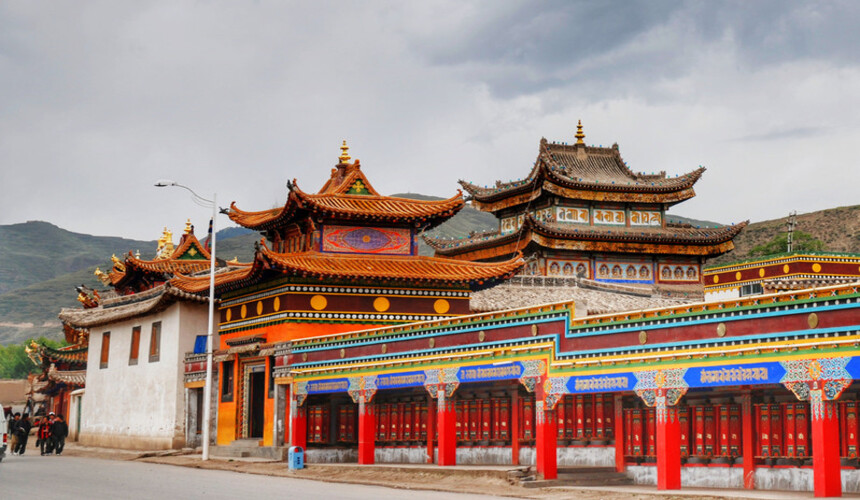 Menyuan Rape Flower Scenic Spot
The rape flowers here become a splendid landscape while the scenery is enhanced by the mountainous backdrop. Walk through the fields to appreciate its intoxicating atmosphere.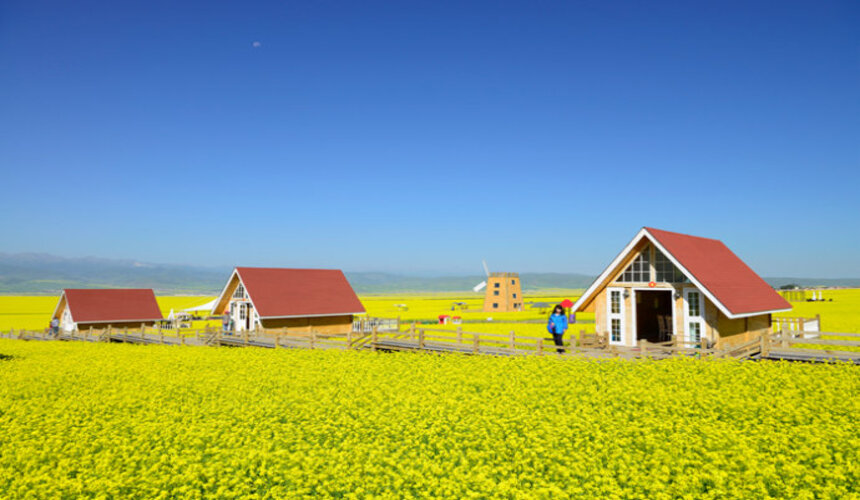 Gold and Silver Grassland
The Mapi River and the Halijin River run through the grassland. As a typical pastoral area, Tibetan people have lived on this land for generations. You can see the flock of sheep and yaks stroll around.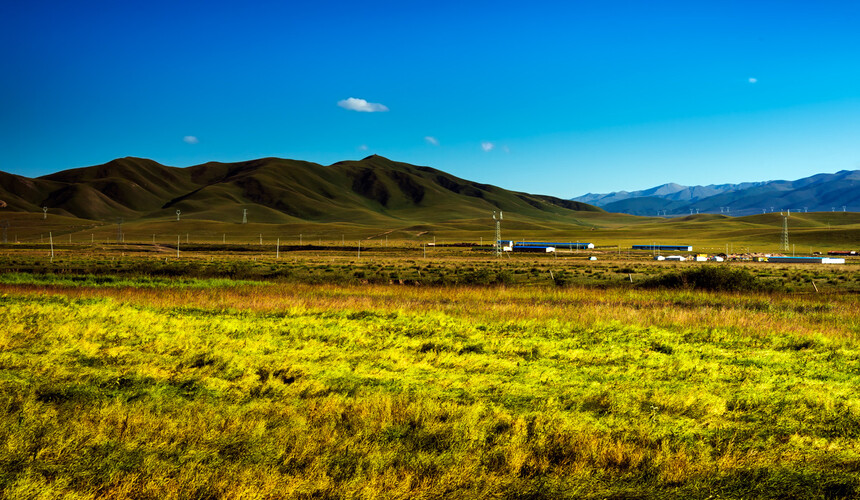 Travel Tips
Q1: When is the best time to visit Qinghai?
A1: The best time to travel in Qinghai is in summer, especially from May to October.
Q2: How is the accommodation in Qinghai?
A2: In Xining there are a variety of accommodation choices, but outside of Xining, there will be local hostels with simple and basic conditions.
Q3: Should I need to apply for travel permit in order to enter Qinghai?
A3: You do not need to apply for a travel permit, but foreigners are limited to visit some northern and eastern parts of Qinghai. Please note there are some restricted areas that cannot be visited. Remember to check them before your trip.
Q4: Can I pay by mobile phone or cash?
A4: You can use Alipay and WeChat pays in most of the regions. Some remote areas may need to use CNY cash. Credit cards are not recommended as a way of payment, as only a few hotels in Xining accept credit cards.
Q5: How many days should I spend in Qinghai?
A5: Normally you can visit two or three days combined with your Gansu trip.
For more travel inspiration and more details about the Qinghai tour, talk to our travel consultants right ahead! BOOK NOW!