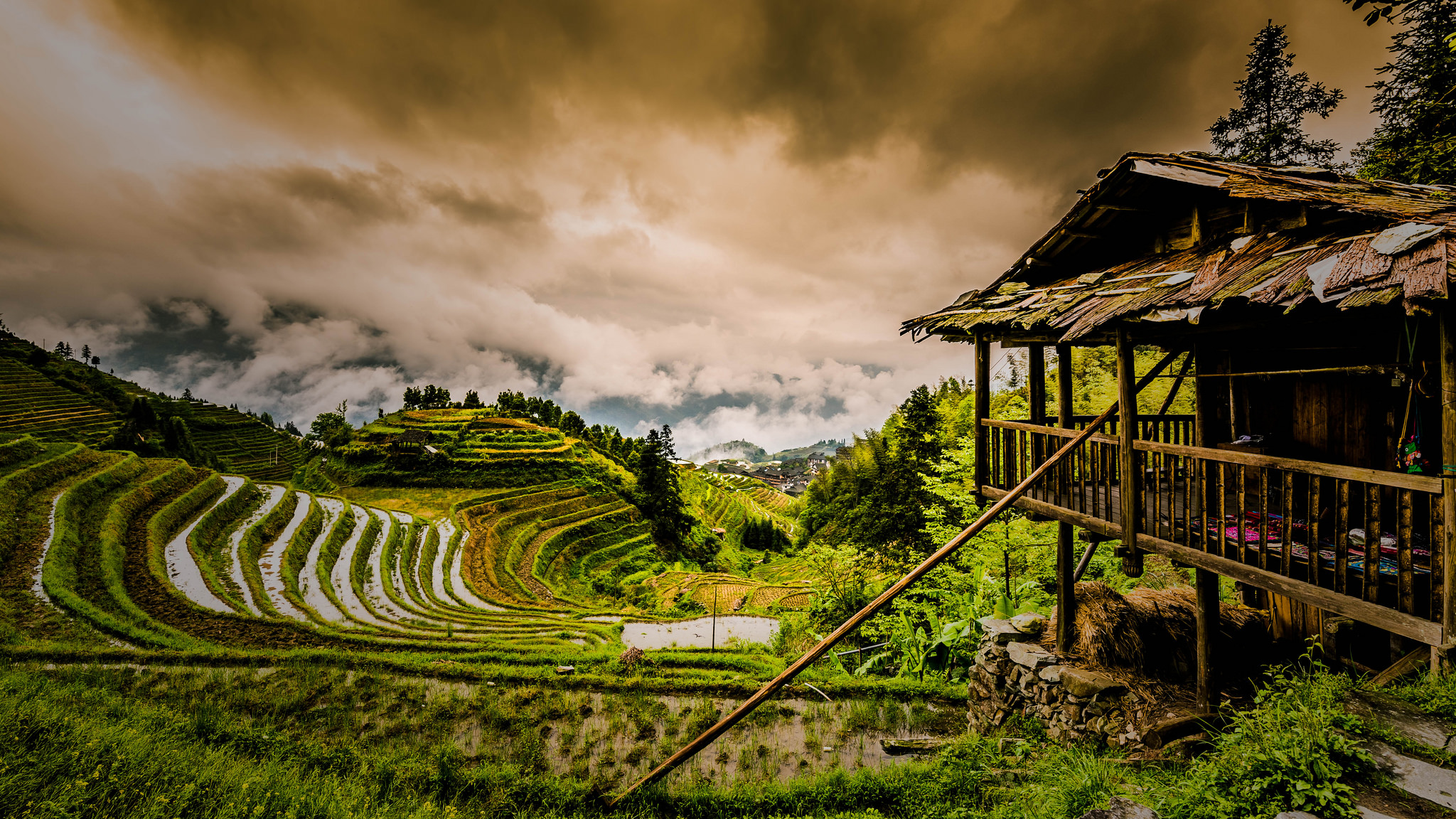 The Marvel of China's Rice Terraces
China has a very long history of constructing terraces that are famous for a wide scope of distribution and a large number of amount. Some of the southern provinces in China lack of plains to cultivate rice. Therefore, to solve the problem of food, the ancient people built terraced fields for water conservation which made it possible to grow rice in hilly areas.
They have created effective natural gravity irrigation systems with simple engineering facilities in order to save water and prevent soil erosion. The systems also provide rare animals and plants with good natural environment.
Each of the rice terraces has unique features, and the history of the terraces has developed with the faith, folk, ceremony, traditional management and cultivation. Let's check out the difference between them.
Yuanyang Hani Rice Terrace (Yunnan)
Hani farmers began carving the terraces out of the mountains during the Tang dynasty (618-907 AD). Until now they still knee-deep with water and using buffalo or doing the hard work by hand. The use of picks and hoes have been passed down through hundreds of years.
From November to late April is its most photogenic time. The scenery of waterlogged terraces becomes natural mirrors that glow in gold every sunrise and sunset. The Hani villages are another highlight, mushroom-like thatched roofs with ochre-hued houses of adobe and stone topped.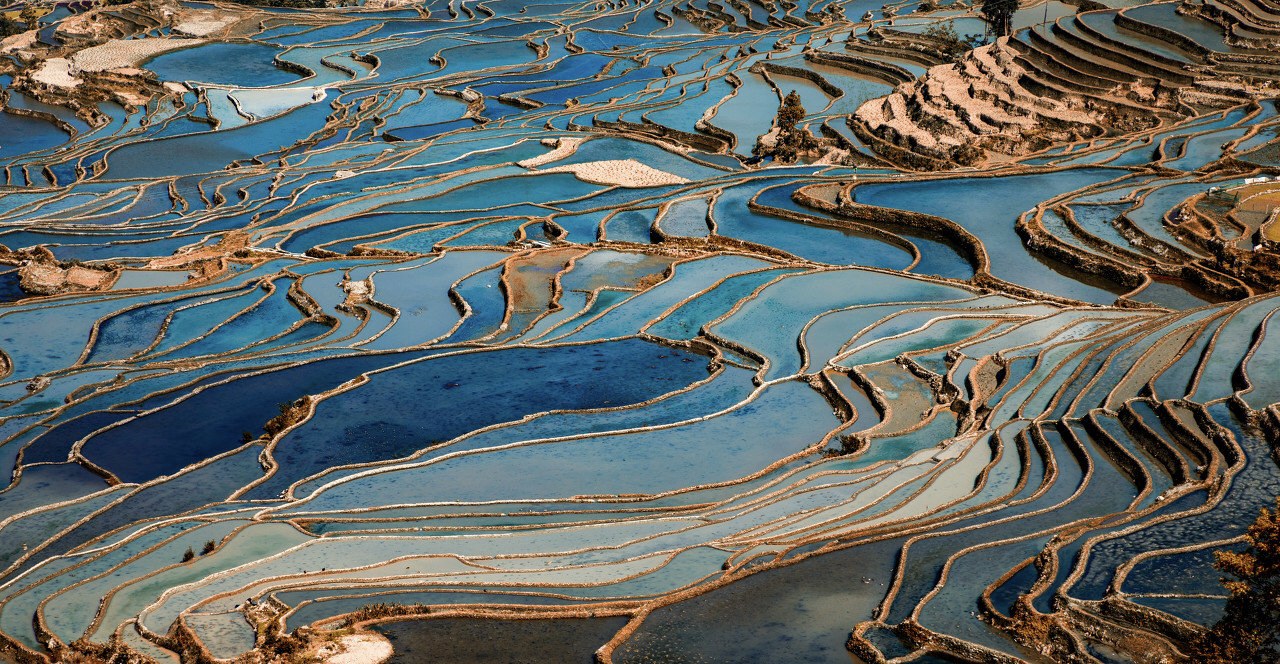 Longji Rice Terrace (Guilin)
Longsheng Longji Terraces deserve their name of "Home of World Terrace Fields" since they originated at least 2,300 years ago. The majority of the terraces were built over 650 years ago by the Zhuang and Yao ethnic minorities, and are still in use today. They stretch from the riverside right to the summit of the mountains, ranging from between 300-metre to 800-metre above sea level.
The Longji Rice Terraces are also known as the Dragon Backbone Rice Terraces mainly because the terraces are a little like a dragon's scales and the mountain ranges look like the dragon's backbone. Autumn is the best season to visit while the rice stalks have turned golden and are ready to be harvested.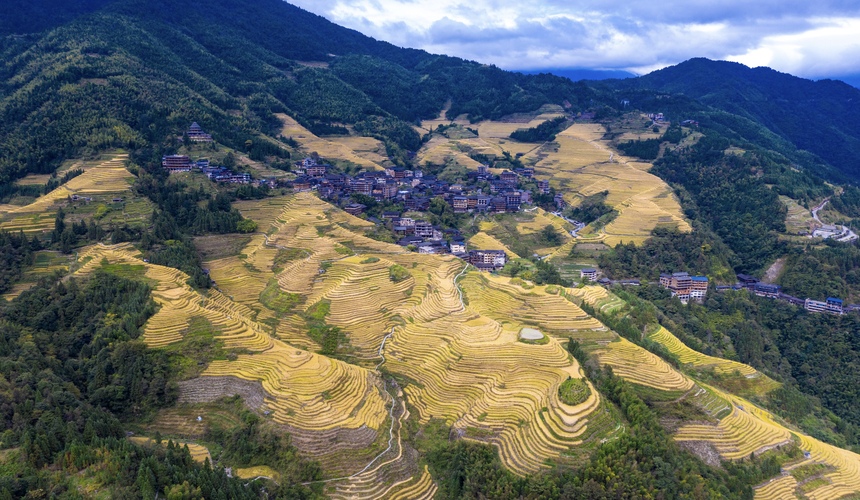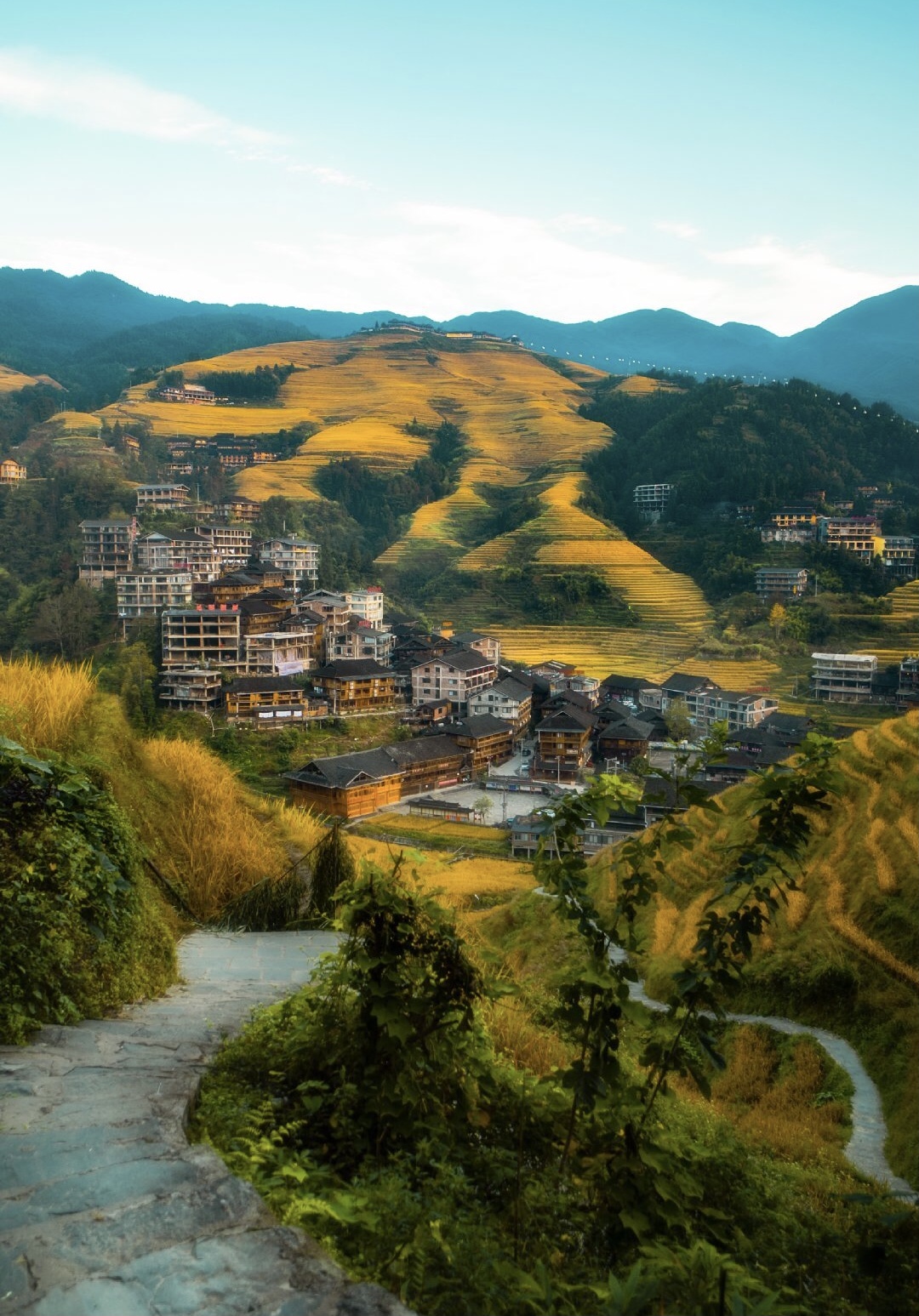 Jiabang Rice Terrace (Guizhou)
The local ethnic Miao people build their stilted houses upon the mountain and plant crops and rice in the field formed the terrace. This terrace was created more than 2000 years ago, the fields help to prevent soil erosion, increase grain production and are good for farming. Fish and ducks are also raised in the fields to form a unique agricultural system.
The scenery changes dramatically between each season. In spring the fields are dull of yellow when rapeseed bloom, then the rice is harvested twice per year. Catching fish, snails, plowing fields and tasting toasted fish is part of the daily life of the Miao ethnic group.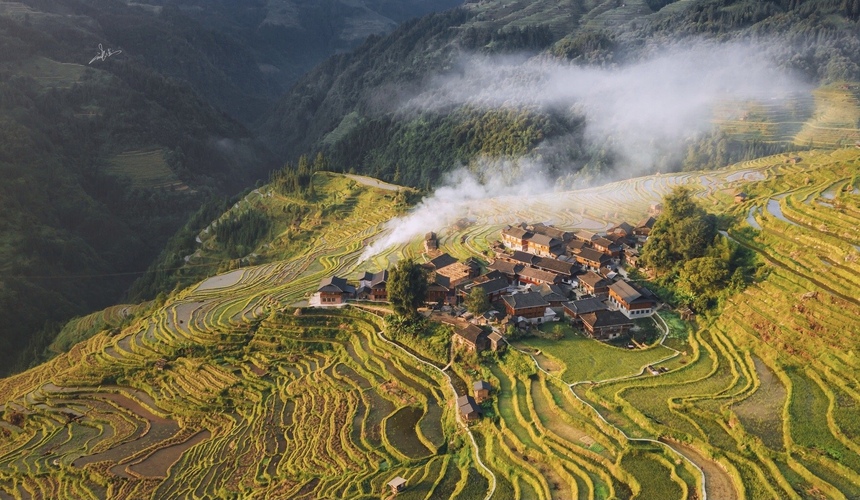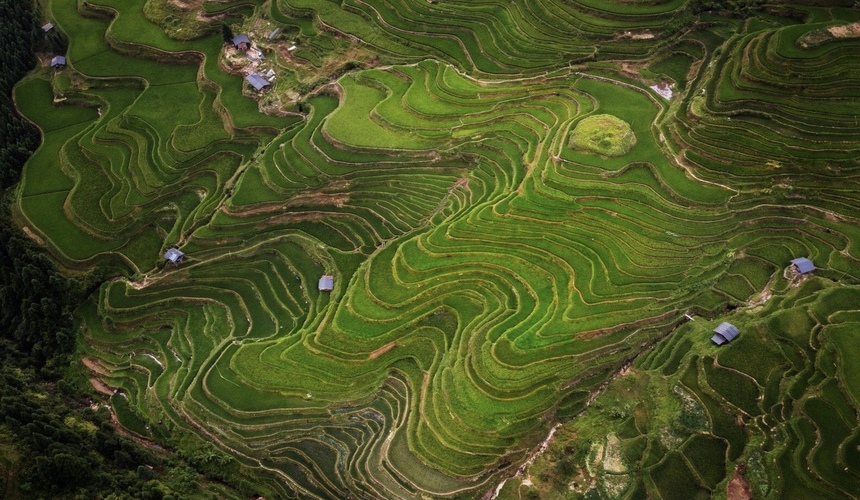 Jiangling Rice Terrace (Jiangxi)
Jiangling located in Jiangxi Province, is a small peaceful village deep in a secluded mountain valley. Jiangling overlooks layers of terraced fields, winding rivers and scattered villages. All these constitute a very beautiful rural scenery.
The best season to visit is spring in mid-March to early April when the rapeseed flowers are all blossom. Jiangling is part of the Wuyuan Cultural and Ecological tourist area described by many as the most picturesque village in China. If you are interested in ancient architecture, here you can find well-preserved ancient Hui-style architecture.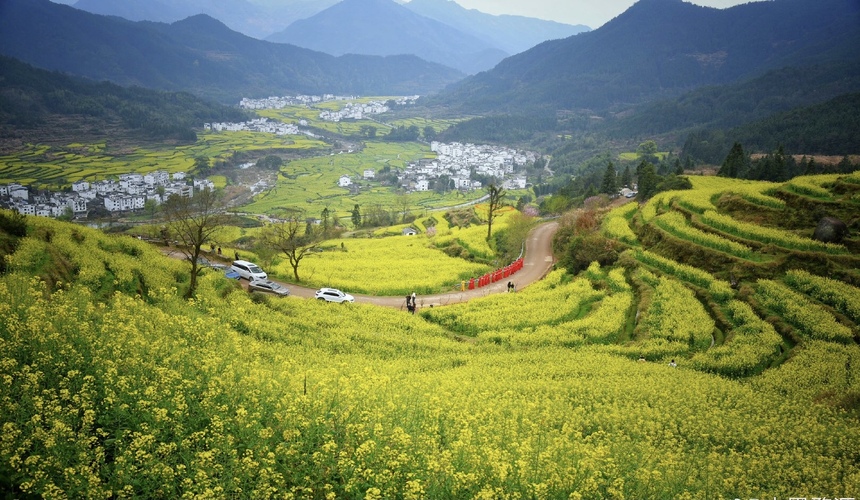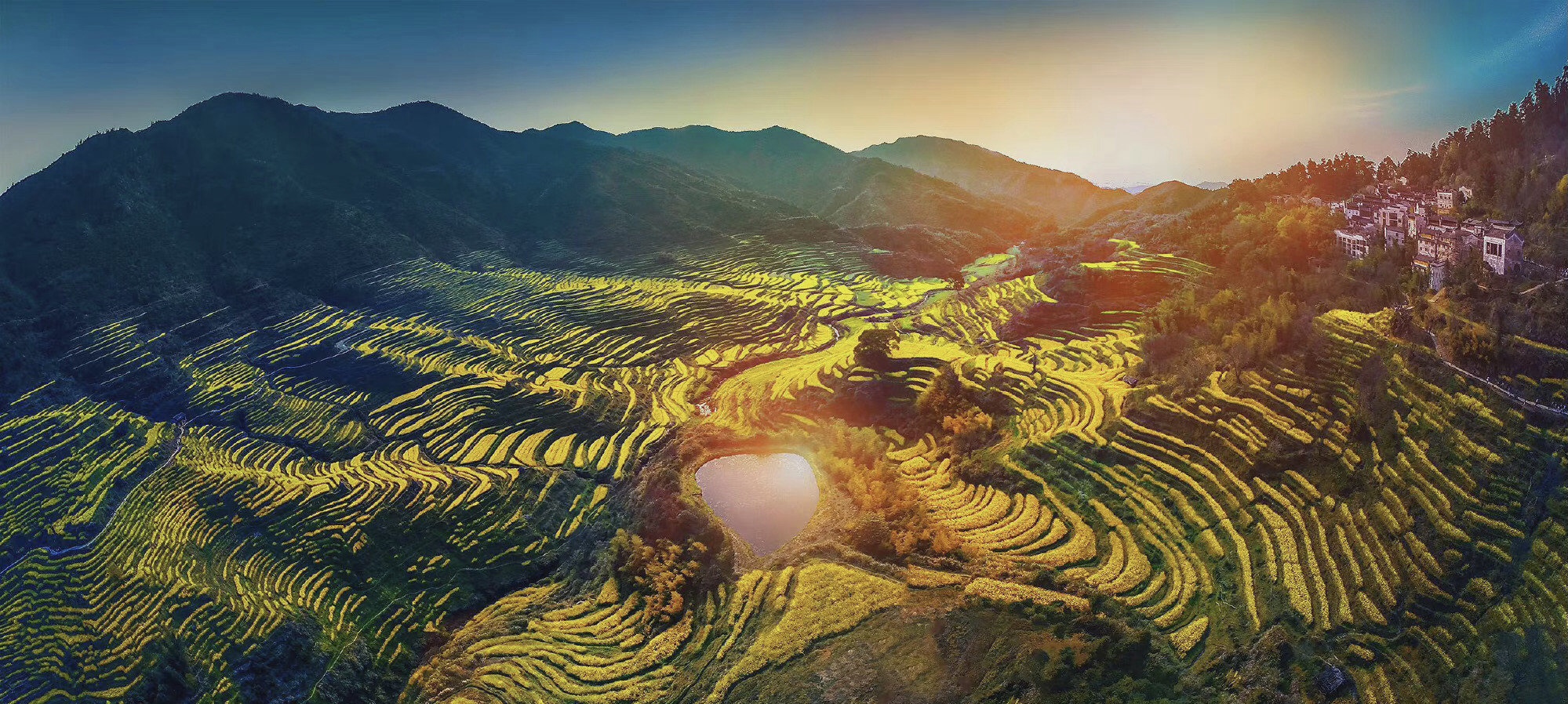 If you're having trouble choosing which villages or rice terraces to visit, there's no need to worry! Please do not hesitate to contact our travel consultants! BOOK NOW!