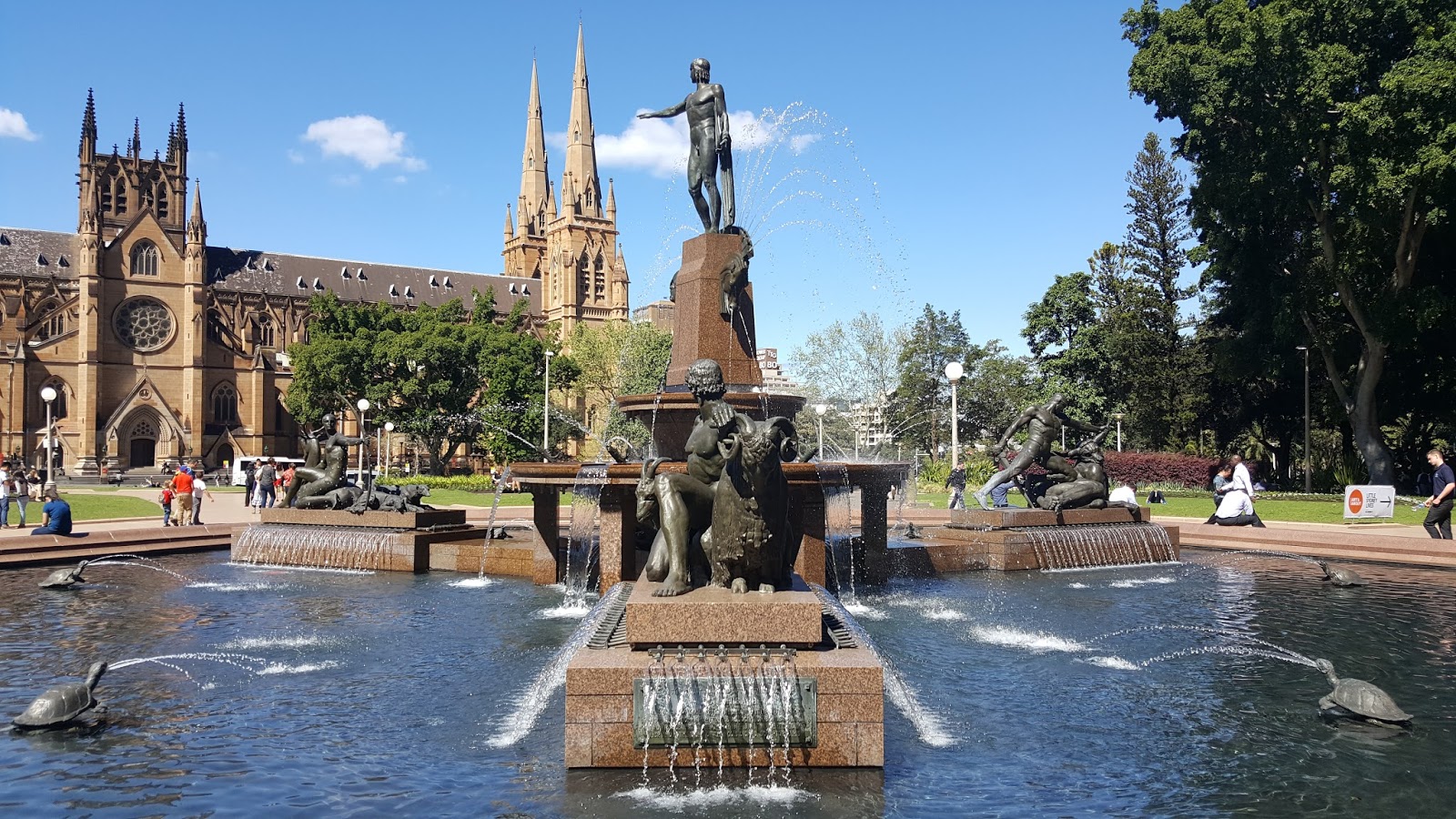 The most magnificent fountains I have seen
I discovered this impressive structure at the foot of the Big Wild Goose Pagoda, which is the biggest music fountain in Asia located in Xi'an. The most highlighting part about thyis fountain is the water pumps and transducers fixed on the center in a shape of 'T' to control 1024 nozzles spurting out water. This is amazingly extended over 20,000 square meters wide at the north square and makes a colorful water world with the sparkling lights and acoustic complex in the evening. If you are coming from Xi'an Railway Station or Bell Tower, It will cost you about 15 Yuan to get to the attraction by taxi. The show times and days can be vary during the high and low seasons. At the same time, keeping away the camera and mobile devices are highly advised while watching this magnificent show unless those are waterproofed.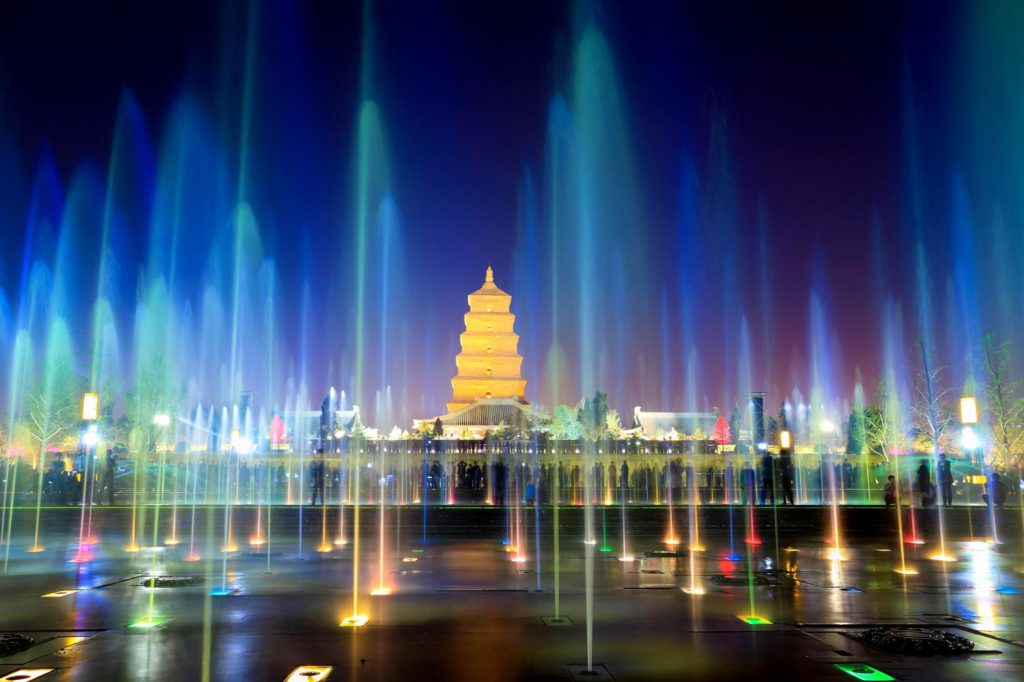 One of the elegant fountains I found in in the middle of the VDNK Park, Russia. The popular landmark is designed in a shape of hexagonal and sits in the plaza with 16 gold-plated statutes on the display near the Russia Exhibition Centre (known as All-Russian Exhibition Center), to represent the symbol of friendship of the former Soviet Union used to have with 16 different nations. In fact, eight pumps of thousands of liters of water to the bowl that encompassing the monument and eight hundred jets supply the power to spray water to a height of 24 meters to exhibit these stunning golden women of bygones. The workers, who were involved to construct this in 1950s, have extraordinarily sculpted each female statue wearing the national dress of their country. The capacity of the fountain is to be believed around 4,000 cubic meters. You can easily explore this in summer or winter. Although it takes 4-5 hours to get into the Ostankino district, it is a must-visit in a self-guided tour to Moscow.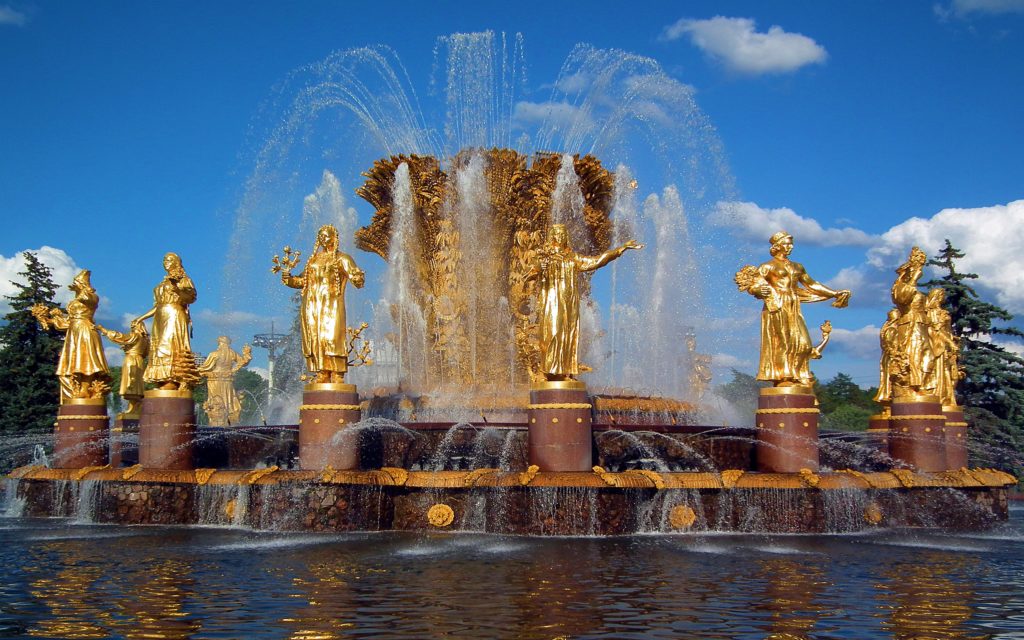 Could not miss this lovely fountain during my visit to Hyde Park. One of the great man-made attractions to sit and relax while watching the street performers and bubble blowers. The Archibald Fountain, named after J. F. Archibald, who left the funds to have it built. You can locate this in the northern part of Hyde Park at the central of 'Birubi Circle' in New South Wales. The hexagonal shaped bronze fountain represents a mix of Greek and Roman mythologies centered with a 6-meter figure of Apollo dominating other mythical figures that spray water from behind the center and 6 large tortoises throw water towards the center. This architectural marvel, designed approximately 18 meters in diameter, is a crowd-pleasing delight to be enjoyed.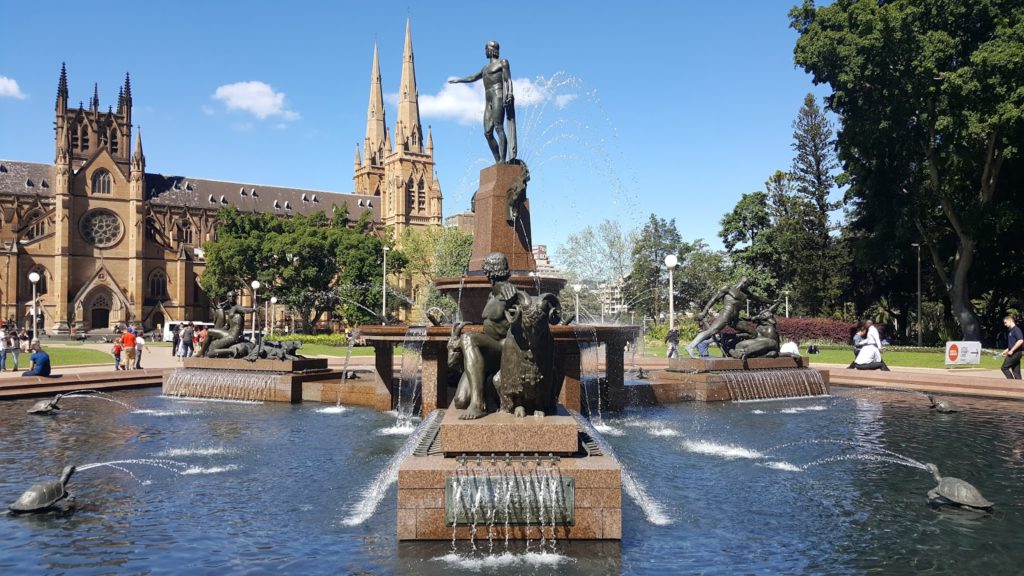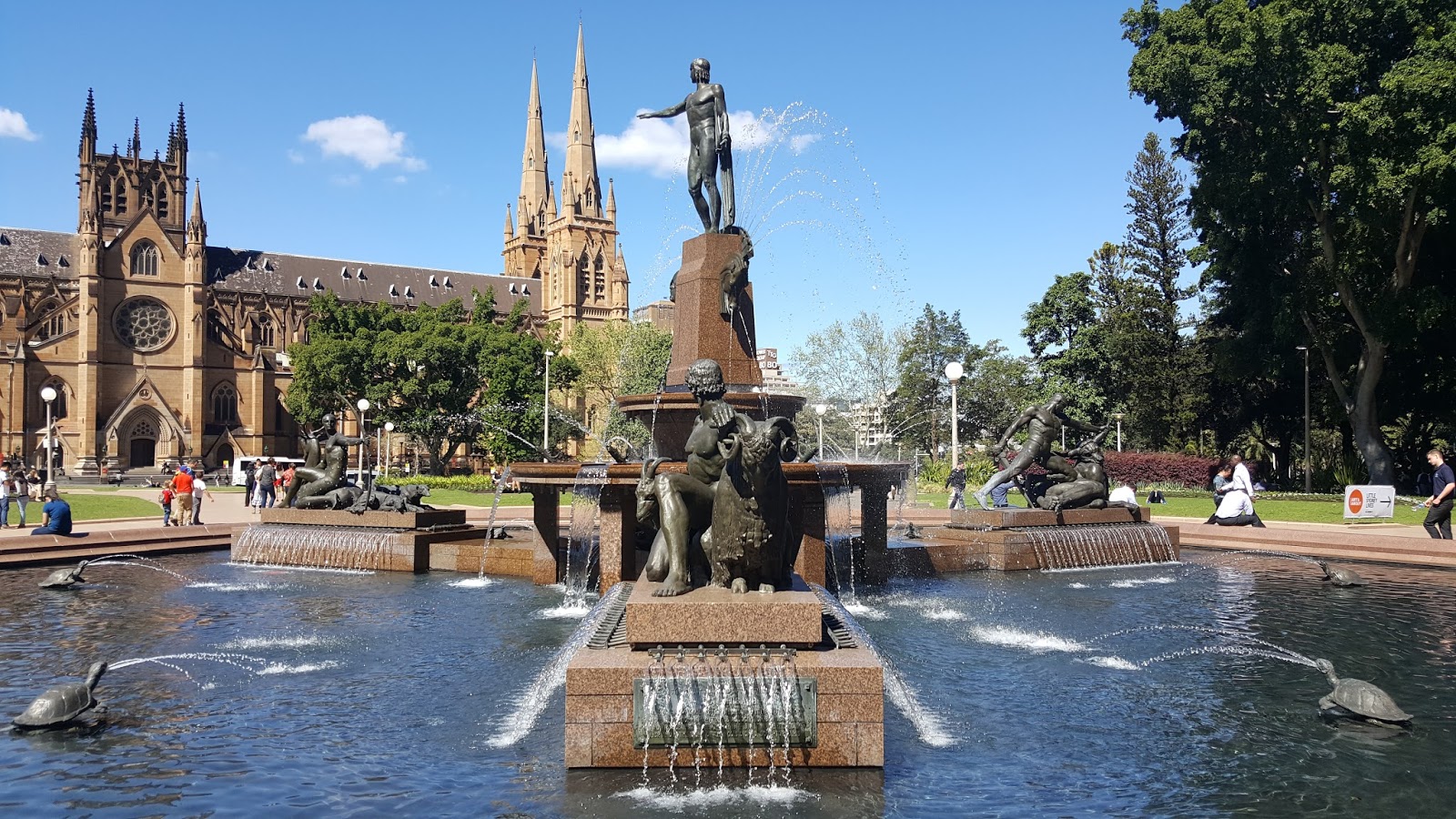 [/vc_column_text][/vc_column][/vc_row]